2023 Newsletter Term 04 | Issue 01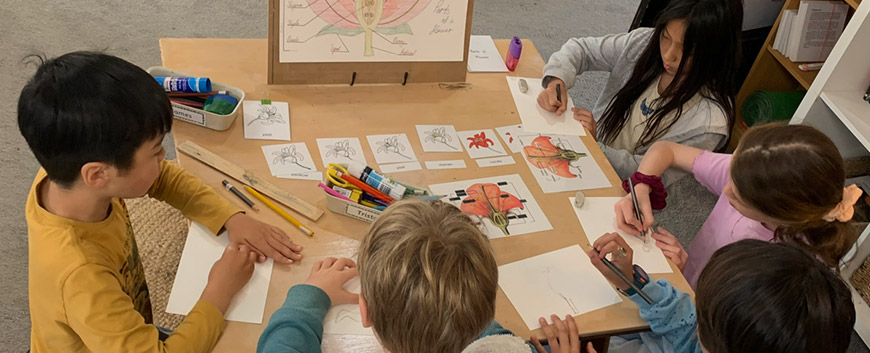 Upcoming events & Important Dates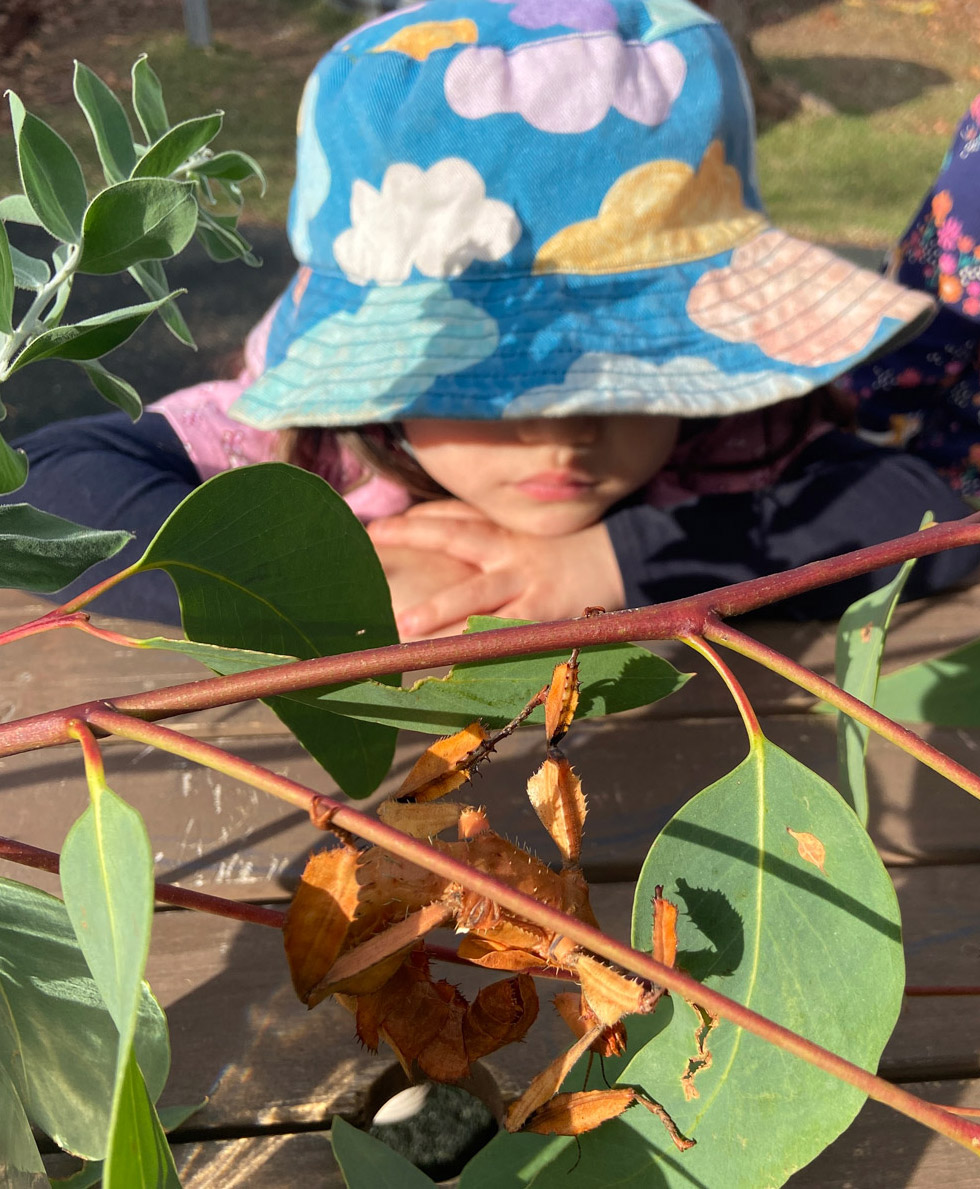 Mon 16th October – 3rd November Preschool Parent Teacher Conferences
23rd – 27th October – Parent Teacher conferences Kindergarten
Mon 30th Grandparent & Special Friends Day | Preschool Campus 10.30-11.30am
Tues 31st Grandparent & Special Friends Day | Primary Campus 8.45-9.30am
NOVEMBER
Thurs 2nd Grandparent & Special Friends Day 10.30-11.30am | Preschool Campus
Thurs 2nd Primary Campus School Tour 9.30am
Thurs 16th Primary Campus School Tour 9.30am
Wed 22nd Orientation Evening: Primary New-starters: 6-8pm | Primary Campus
Fri 24th Fees Due
Thurs 30th Primary Campus School Tour 9.30am
Click HERE to see further calendar dates.
Principal's Message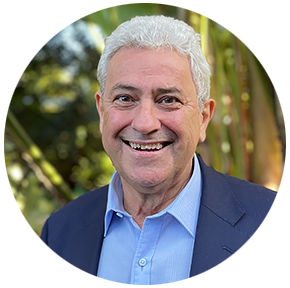 Dear Farmhouse Montessori Families,
Welcome, students and parents, to Term 4! We're thrilled to have you here for what promises to be an action-packed and express term. As we dive into the final stretch of the school year, we have a lot in store, so let's get ready for an exciting and productive term ahead. If you have any questions or need information regarding this term's curriculum, schedule, or any other concerns, please don't hesitate to reach out. Together, we'll make Term 4 a success for all.
Transitioning of students to the next year level for Elouera, Kindergarten, and Aikya students has commenced. Visit to respective classroom.
Grandparents Day and Special Friends Day We are excited to invite you to our upcoming Grandparents Day and Special Friends Day celebrations at both our North Balgowlah and North Head Campuses. These events are a wonderful opportunity to strengthen the bonds between generations and create lasting memories.
Event Details:
North Balgowlah Campus:

Date: Monday, October 30th, 10.30 to 11.30am
Date: Thursday, November 2nd, 10.30 to 11.30am

North Head Campus:

Date: Tuesday, October 31st, 2023 8.45 am to 9.30am
All grandparents and special friends are warmly welcome to join us on these special days. We have planned a delightful program filled with heartwarming activities, including:
Campus Tours: Explore our beautiful campus and witness the school experiences your grandchildren and special friends are enjoying.
Classroom Visits: Step into the classrooms and see the magic of learning in action.
Refreshments: Enjoy light refreshments and share stories with other proud grandparents and special friends.
Parent orientation for new students to Primary classrooms
Over the weeks we will be hosting a parent orientation for new students entering primary classrooms. This is a great way to facilitate a smooth transition for both the students and their parents.
Health and Safety of our children. As part of our commitment to health and safety at our students, and in line with Regulations, we are required to regularly rehearse our evacuation and lockdown procedures for both campuses. We are currently preparing students for evacuation (including Bush Fire) and lockdown drills. The children have already discussed the procedure and have been informed of their expectations for the evacuation and lockdown drills.
All rostered staff will be involved in the respective drills. It is essential that each step of the procedure is strictly carried out. This will be done in such a way as not to alarm or distress the children so they will calmly reach the required assembly point in the shortest possible time. Kindly note that after the rehearsal, the children will return to their classroom, quickly settled, and continue their regular activities for the day. If you have any concerns or would like to know more about the emergency evacuation process, please don't hesitate in contacting the school.
The Bush Fire Policy for North Head has Manly Village Public School as the point of pick up for parents. This fire evacuation drill will not require parents to collect their child.
So as not to upset children, I ask you discuss the fire practice process with your child(ren) and reassure them.
Bruce Rixon  |   Principal
Deputy Principal's Message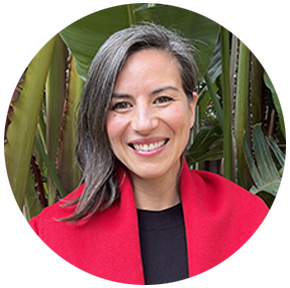 Dear Farmhouse Montessori Families,
Most of my schooling experience, and perhaps yours, was in a traditional setting with children similarly aged and having to change to a new classroom with a new teacher and new classmates every year. One of the advantages of being in a mixed-age group is minimising the frequency of transitions. The educators get to know your children so well over three years.
Mixed-age groups are a hallmark of Montessori schools. Classrooms are uniquely based on each child's stage of development, for example, 3-6 year olds, 6 to 9 year olds, 9 to 12 year olds, and beyond.
As some of our students start transition visits into their new classrooms, for the next school year, it has been a delight to witness children explore their new environments under the guidance and support of our educators.
The age diversity in the classroom also supports the development of social skills. With mixed-age groups, children can take on leadership roles within the classroom as they mature. Children might have the opportunity to act as a 'big brother' or 'big sister' in the classroom even though they might be the youngest or only child at home.
Similarly, new children in the class can observe older peers working or seeing extensions; they might be inspired to try new things in the classroom. Having a mixed age group encourages a growth mindset, as children observe all three years of learning within the classroom.
Parents often ask how they can best support their child with transitions to a new class, support a smooth transition at the beginning of the year, or even how students transition beyond their Montessori years. Watch your email for an upcoming parent education night on the topic of transitions.
Alia James  |   Deputy Principal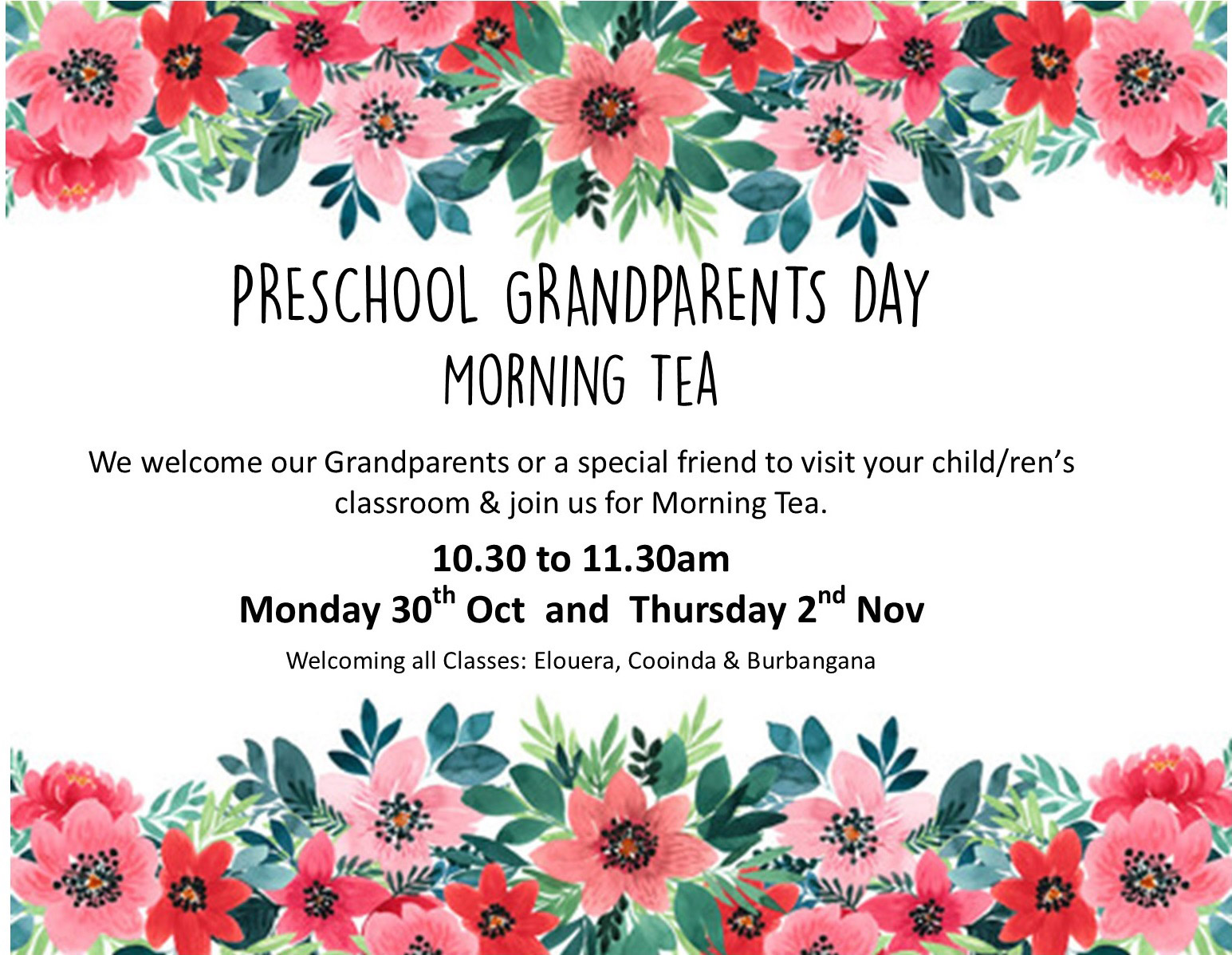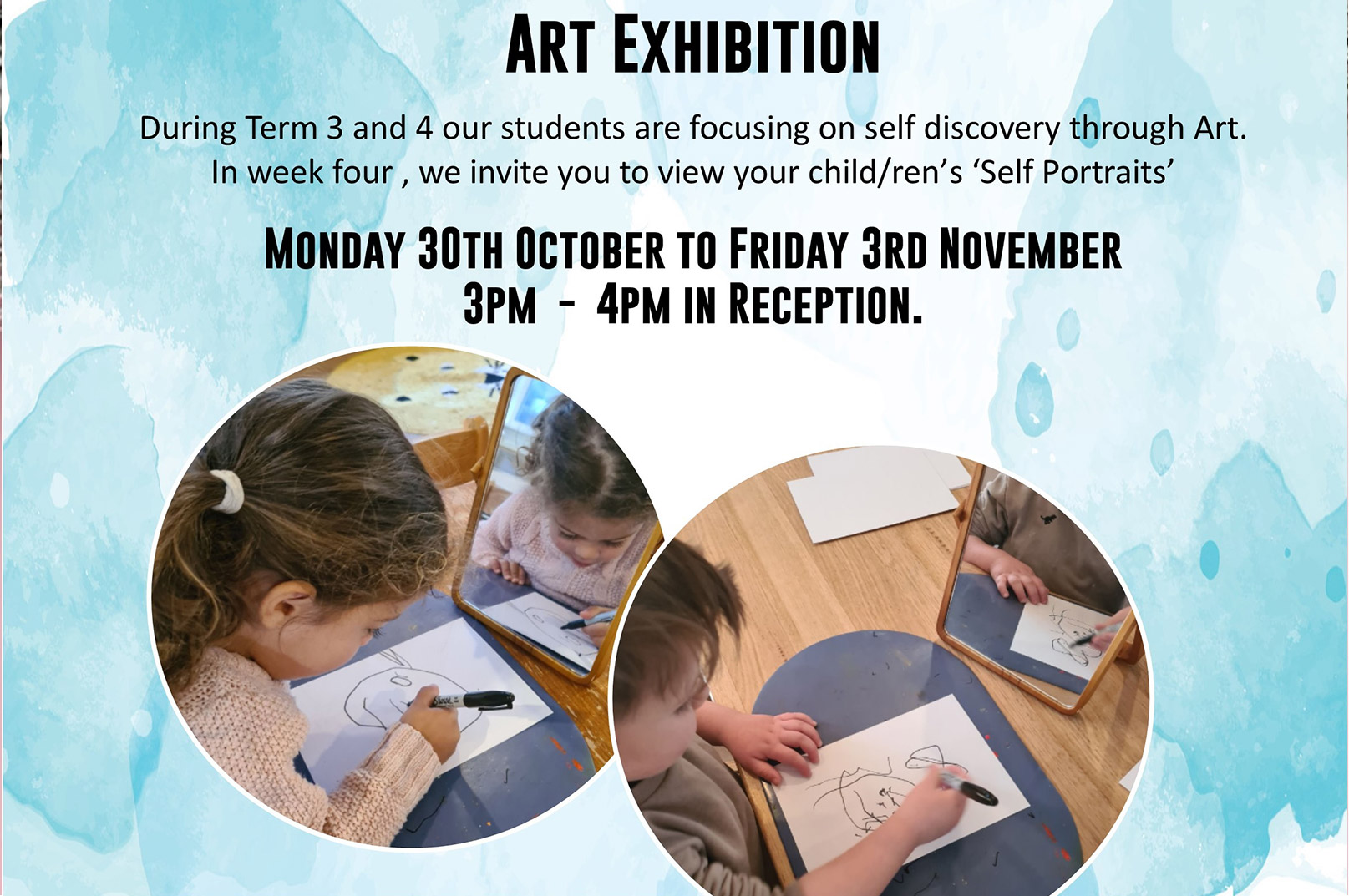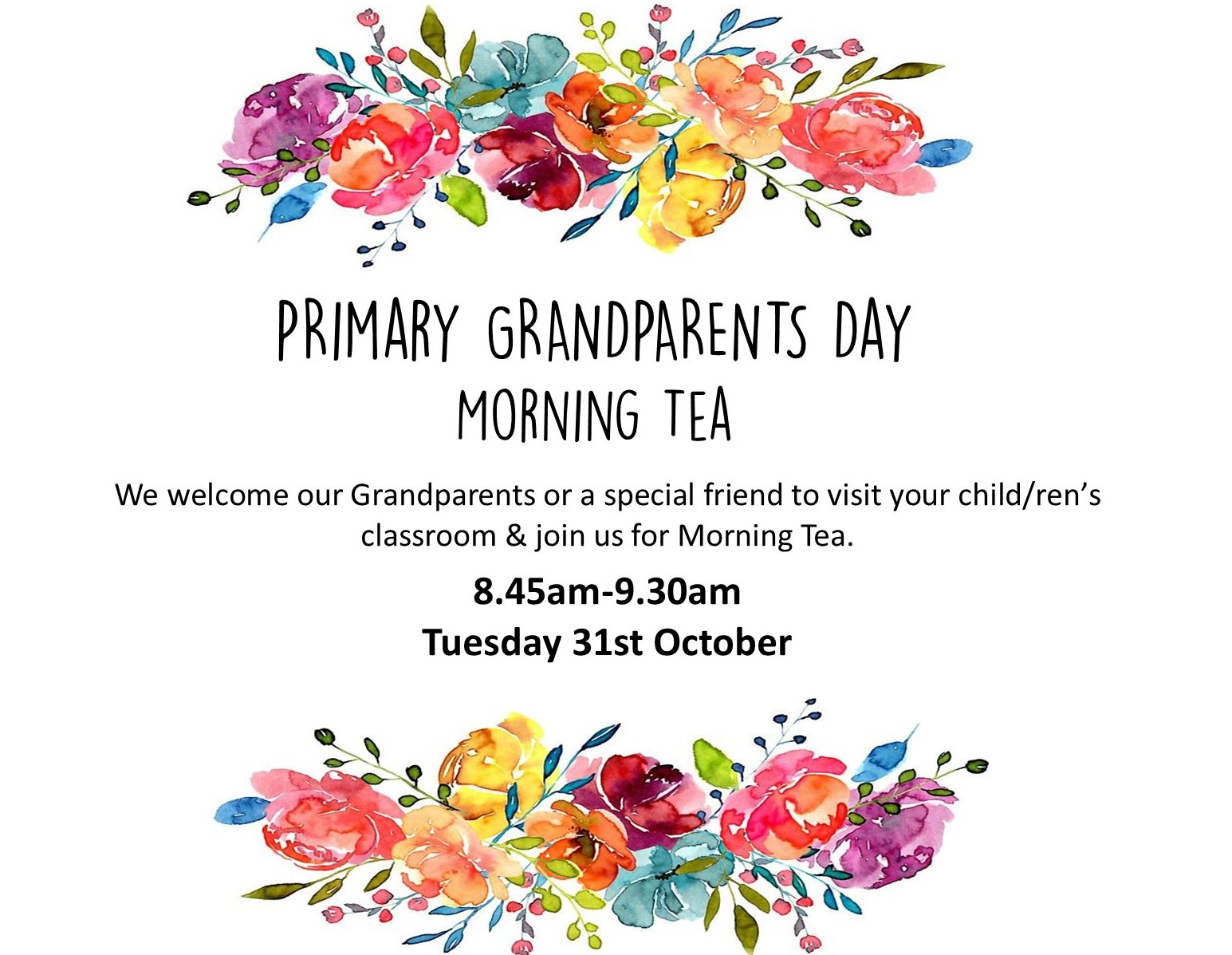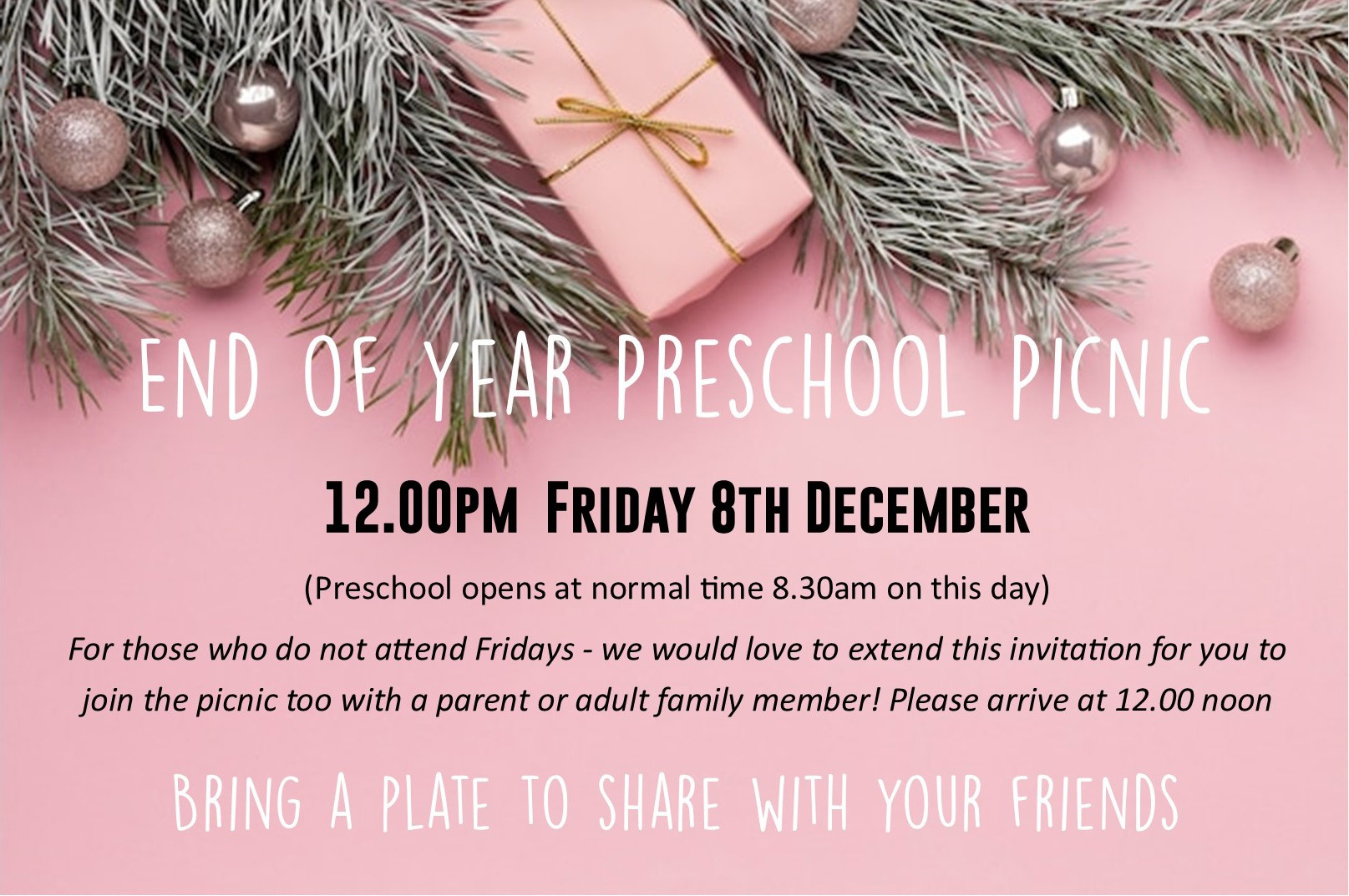 ELOUERA | Stage 1 Infant Community
The Elouera children have been very active over the last few weeks. The obstacle course is a great way for the children to develop and enhance their strength and for them to get a full body workout. Physical activity helps the children to understand their bodies, plan ahead and problem solve. These activities also support children's social skills and emotional regulation. The children are developing strong and healthy muscles, joints and bones while having fun together. The children love the challenge of new obstacles and they are great at supporting and helping each other by holding hands or offering words of encouragement.
— Nina, Rachel, Sarah and Yuko.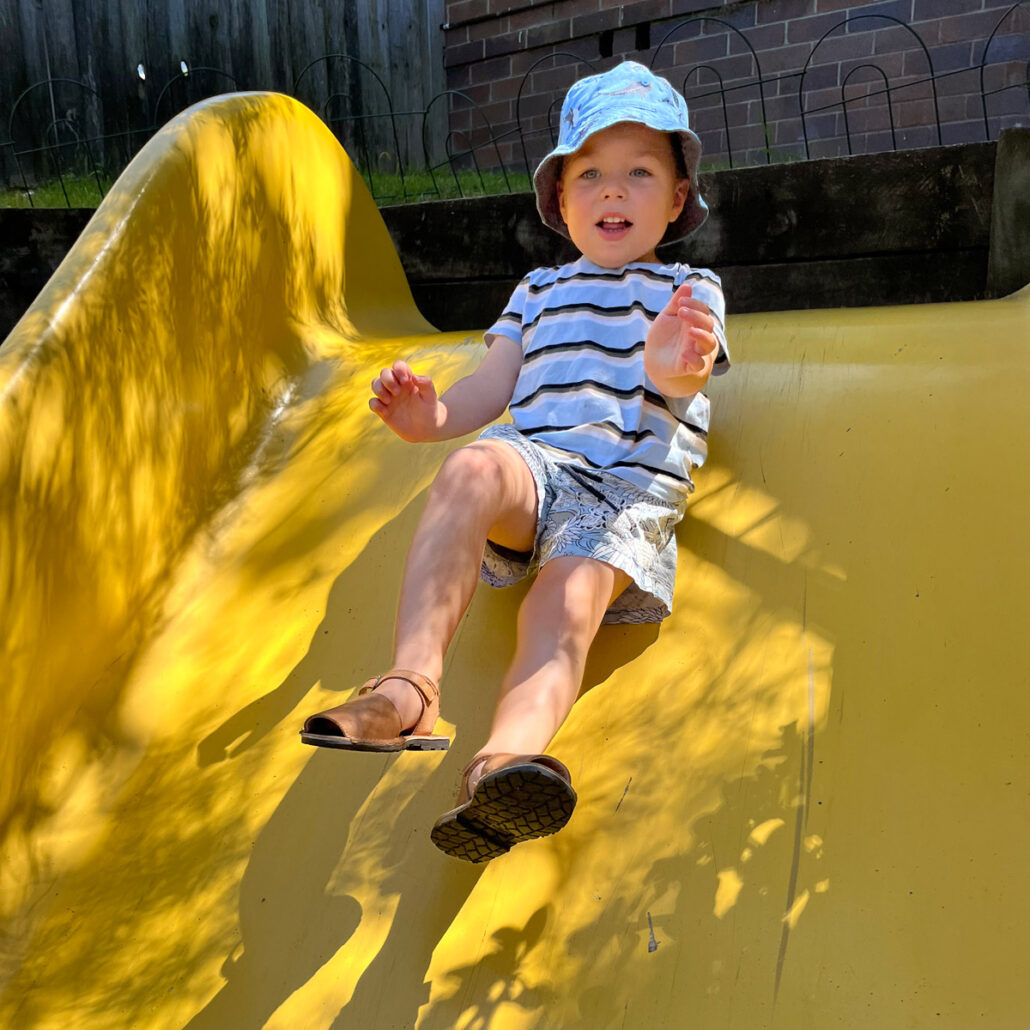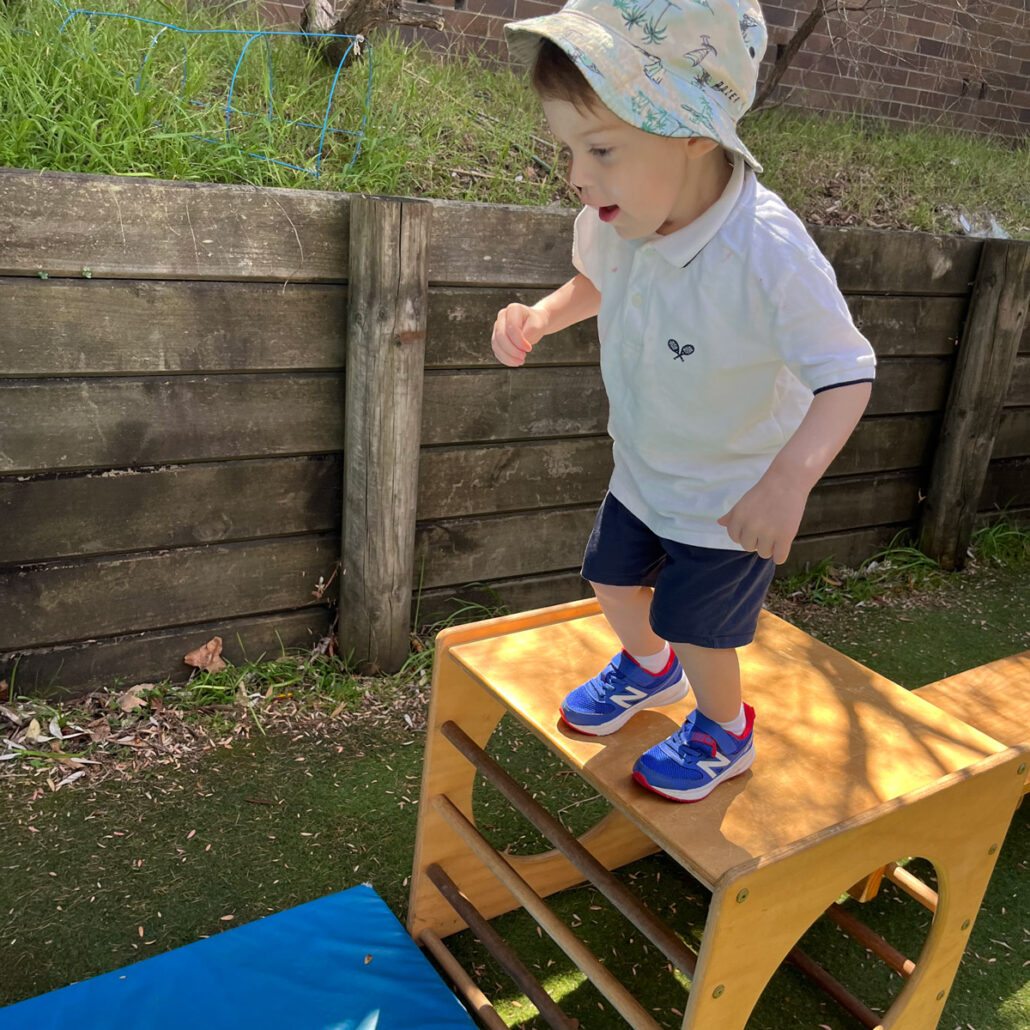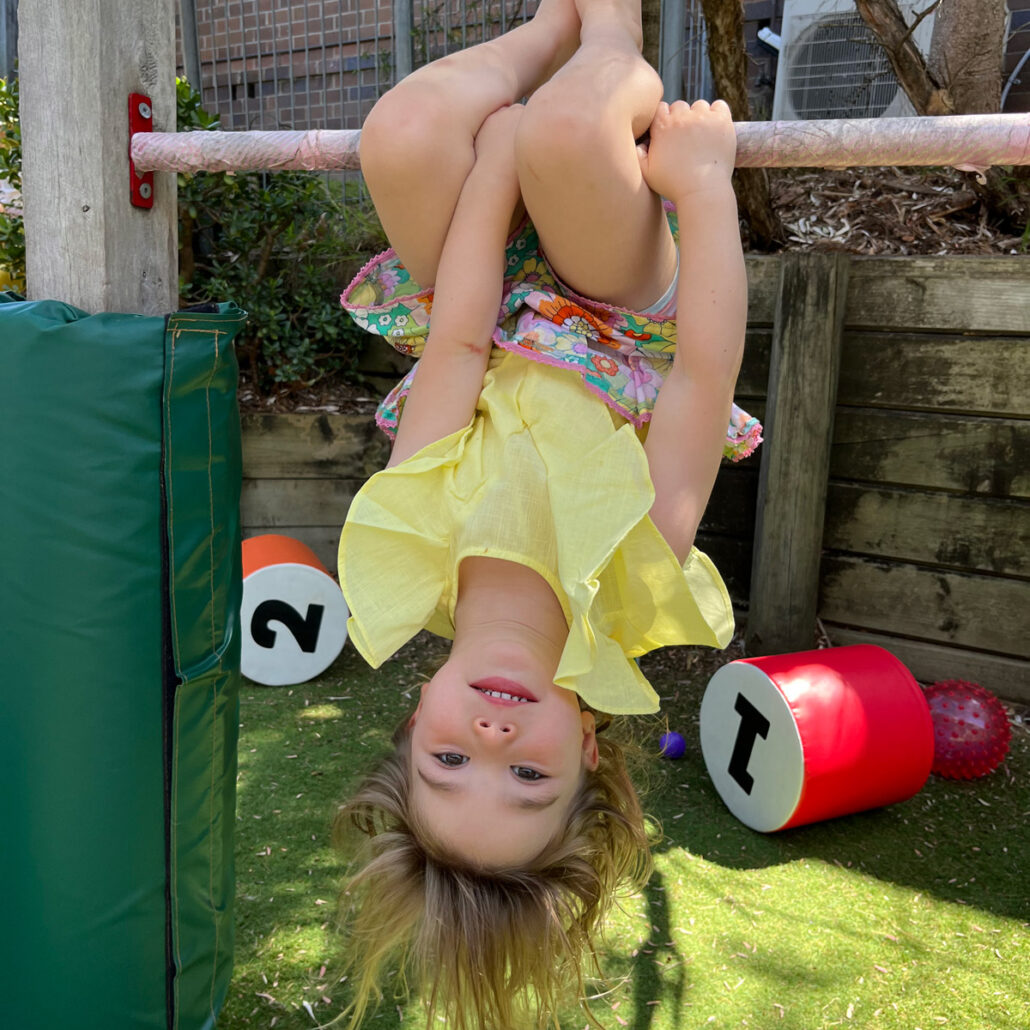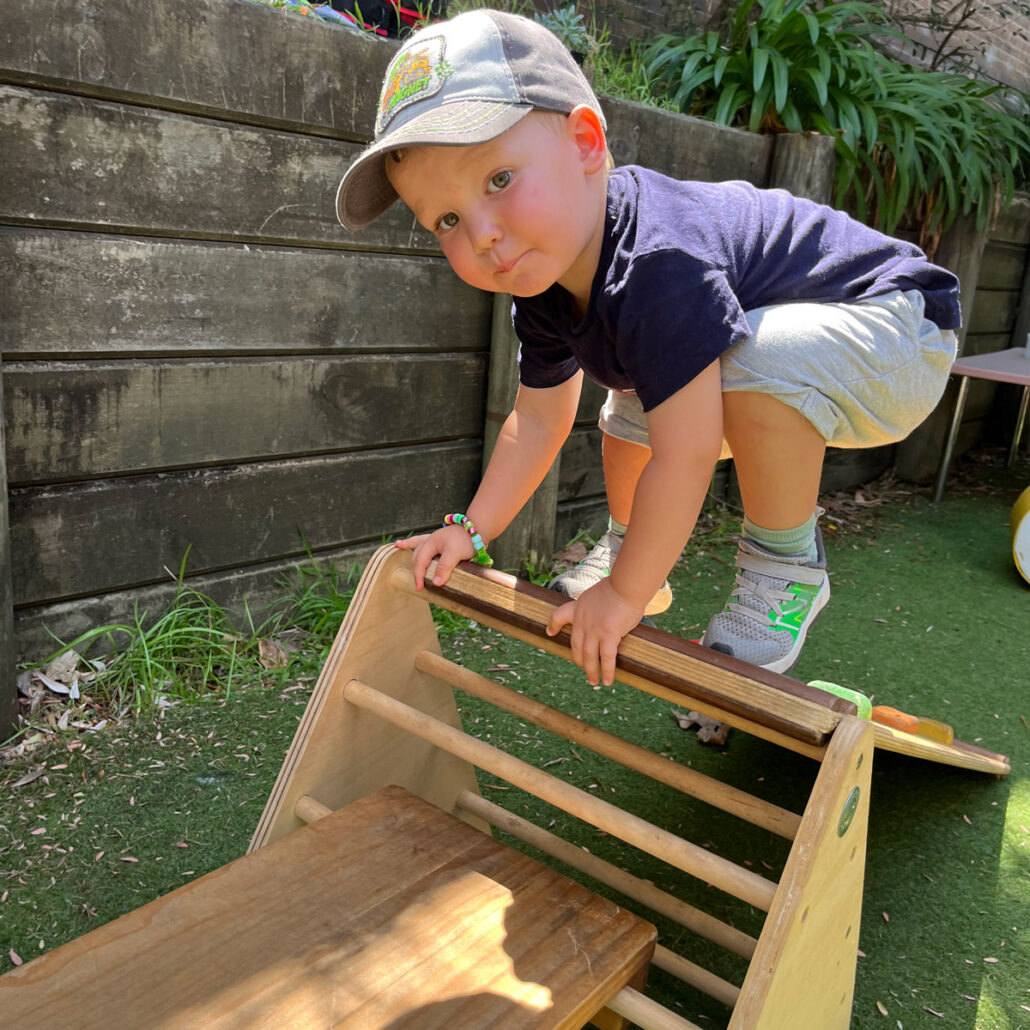 Maria Montessori learned a lot about children by observing them. She noticed that children gain satisfaction from caring for living things. This is why classrooms at The Farmhouse Montessori School has been home to many types of creatures over the years. For the past two years the Burbangana classroom has been home to Mrs Sticky. Having an animal in the classroom allows children the necessary time needed to observe the animal's habits, to grow in curiosity, to ask questions, to look for clues, make hypotheses and find answers. Pets in the room also provide opportunities for learning gentle touch and care of small creatures and can allow children the time to build meaningful connections to these squirming, lovable bits of nature.
— Helen, Teresa & Claire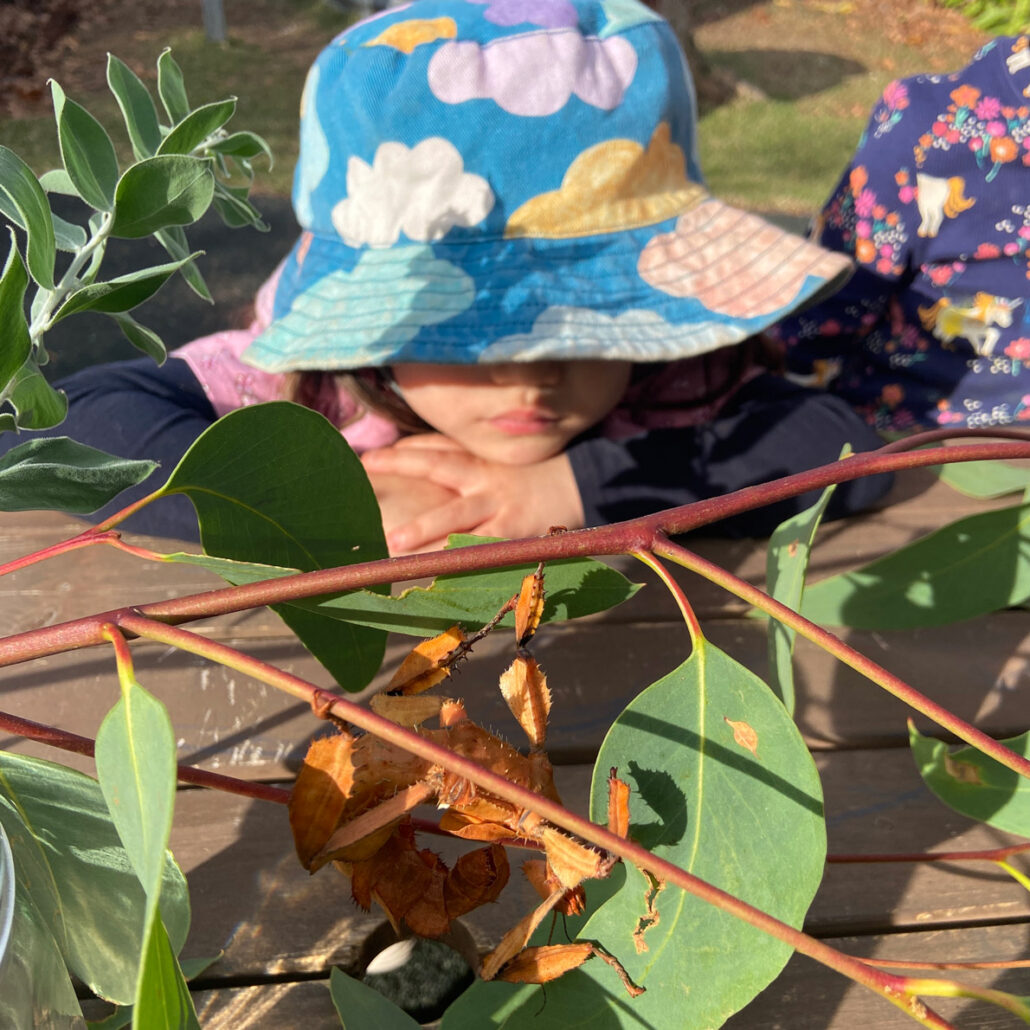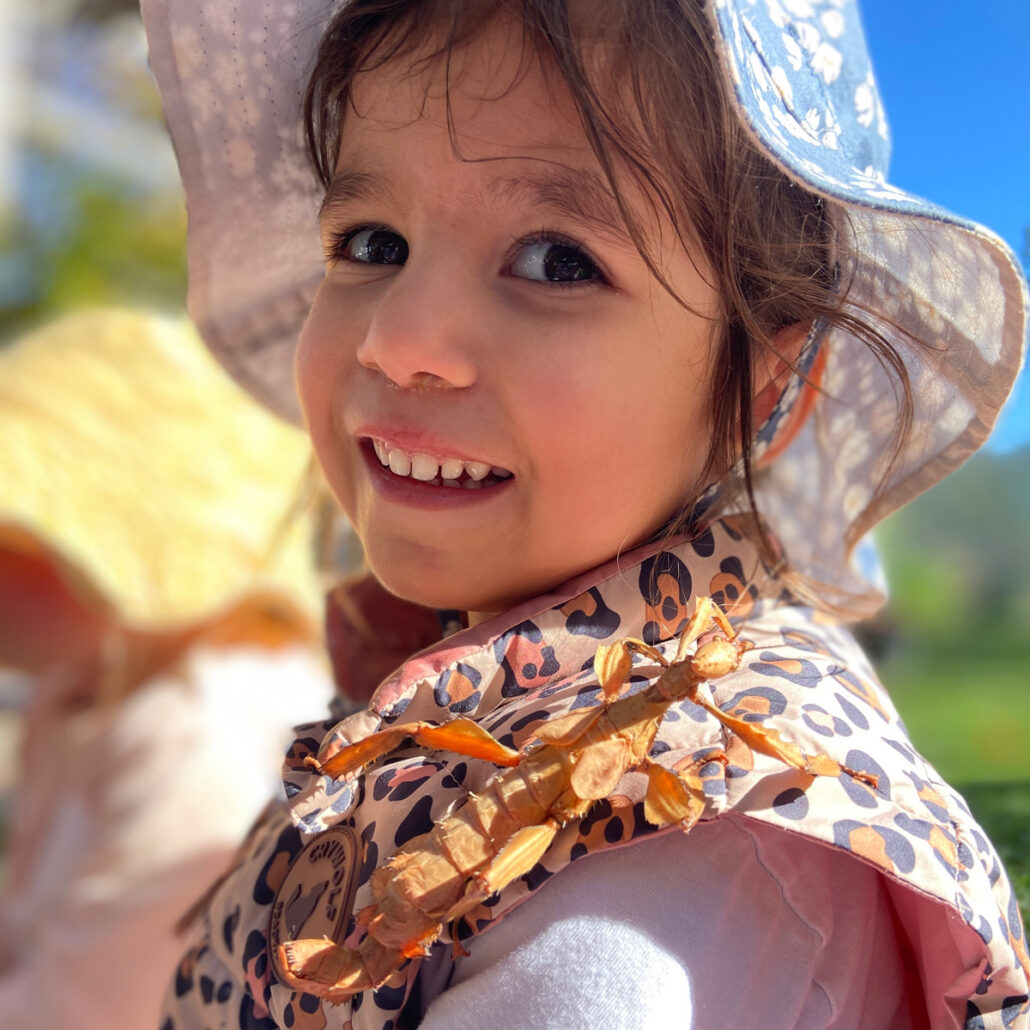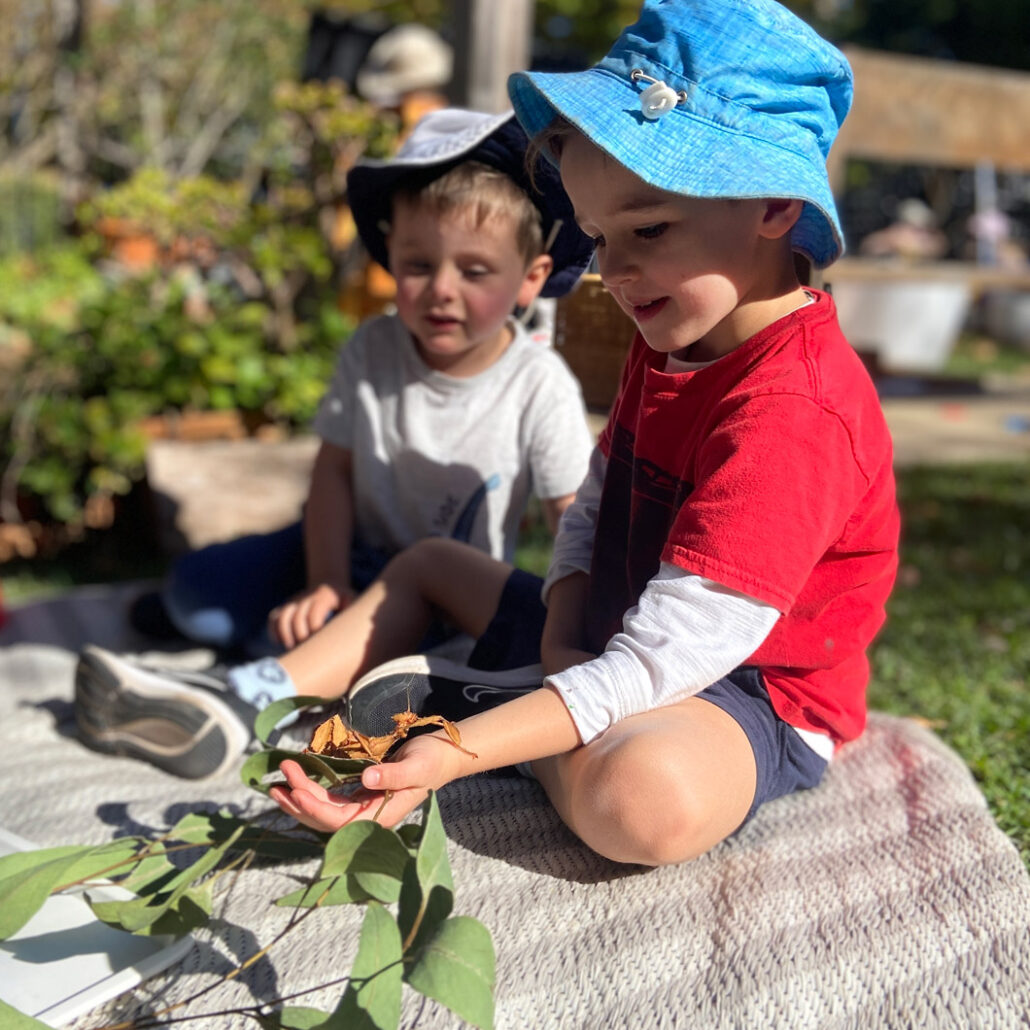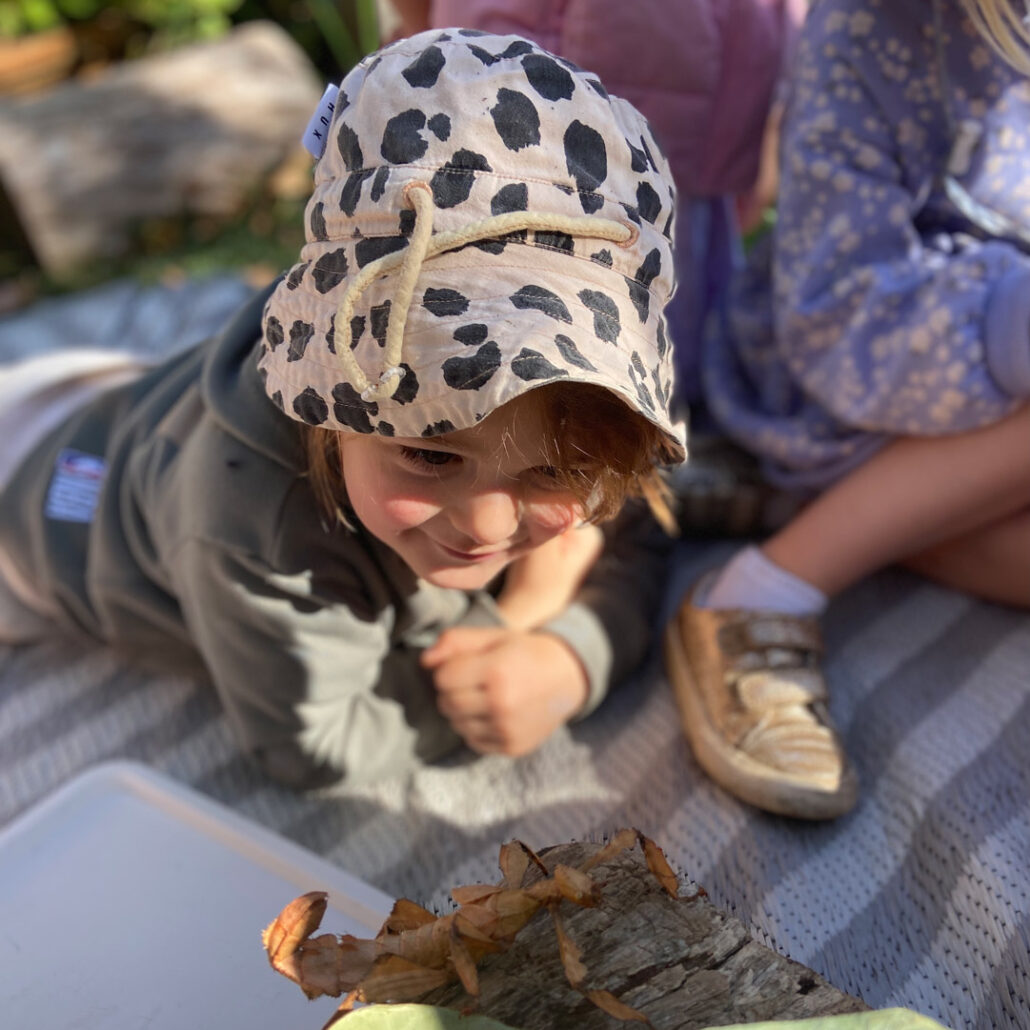 This week, we introduced the concept of self-portraits. We looked at a book that displayed various portraits created with objects, fruits, and geometric shapes. We discussed and observed different features, learning how to begin by drawing our faces and then adding their features. I took a portrait picture of each of them, and they enjoyed using it as a guide to create their own self-portraits. The children were very excited to try it out, and they confidently drew beautiful self-portrait.  By introducing young children to self-portraits we offer a wide range of educational, emotional, and developmental benefits. They encourage self-expression, creativity, and self-awareness while also fostering essential skills that can be applied in various aspects of their lives.
— Catalina, Katherine, Jo and Angela.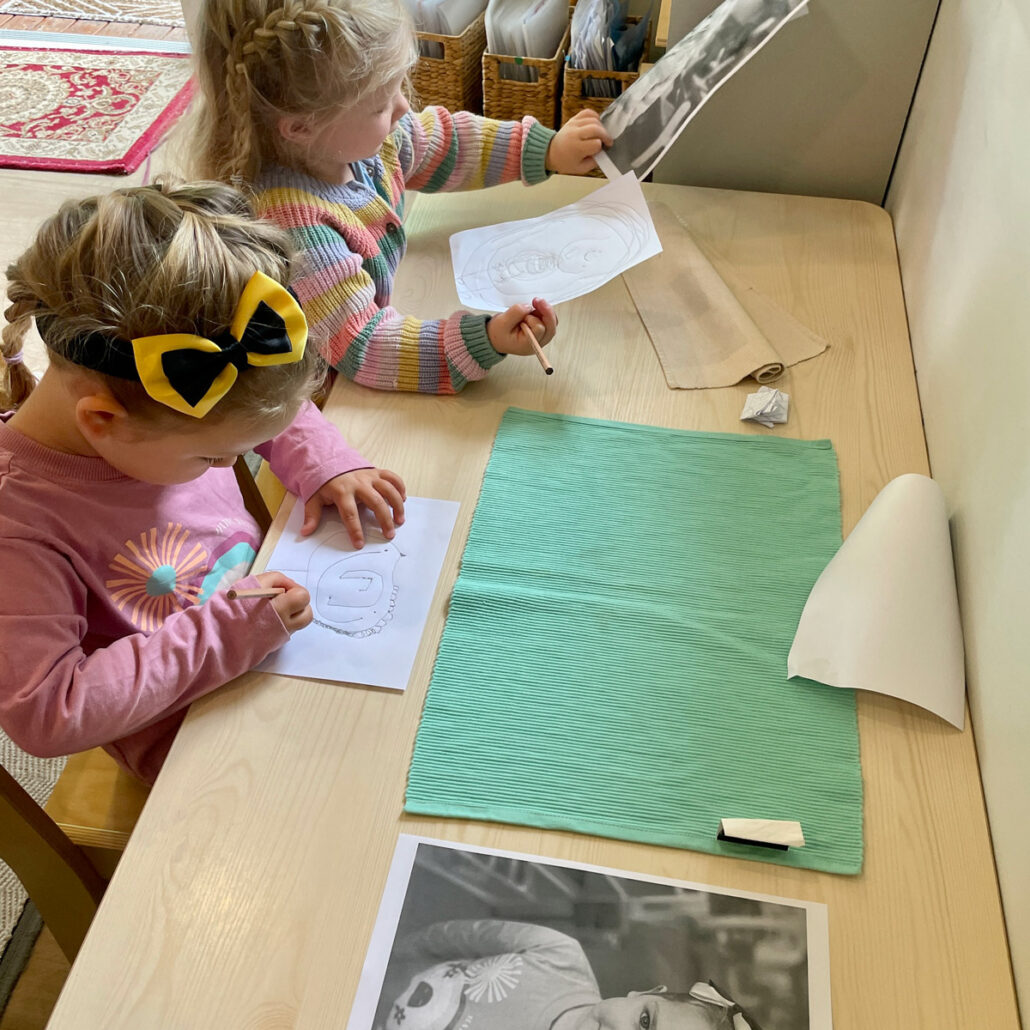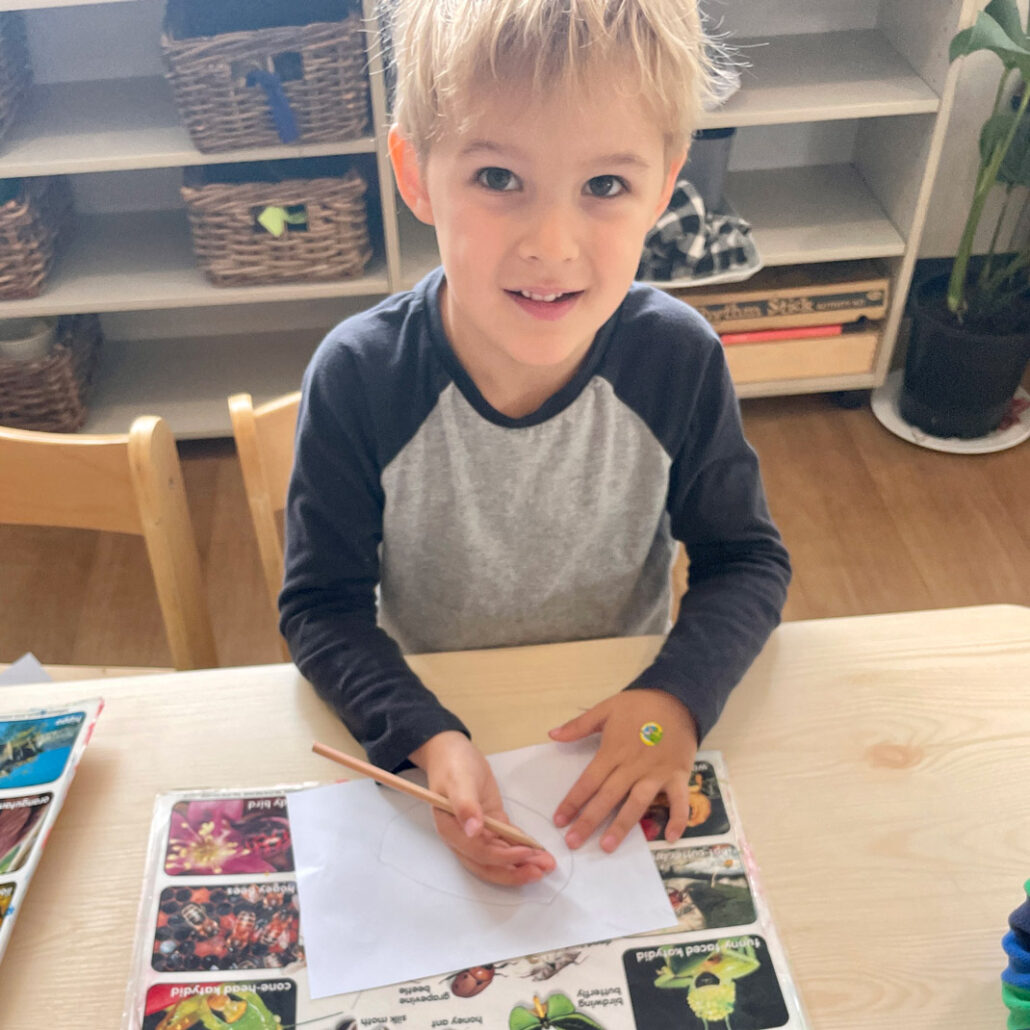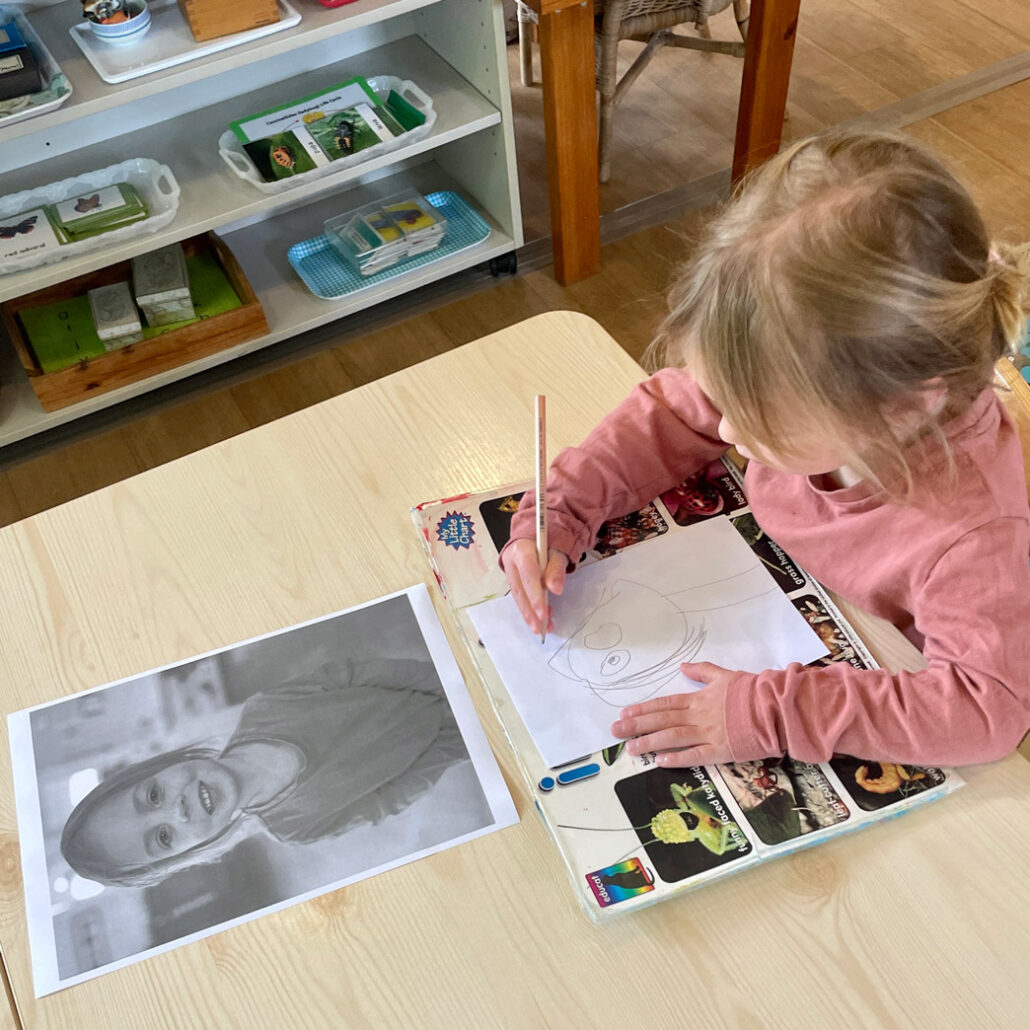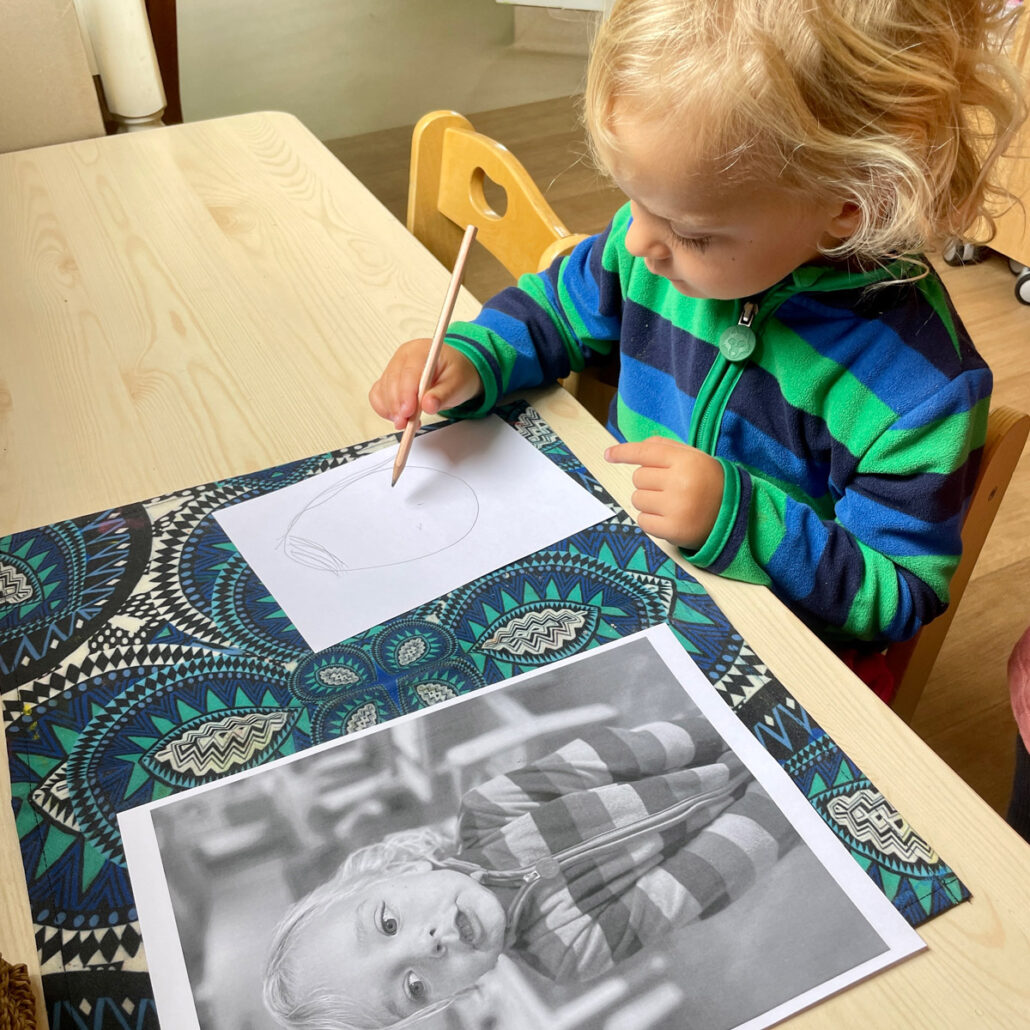 AMAROO | OUTDOOR CLASSROOM
To celebrate National Water Week we firstly created a mind map of all the things we know about water; bodies of water; why it's important and what we use it for.  From here the children created posters of all things water.  They worked with land and water forms, creating their own with play dough and jugs of water. They worked together to draw plans and then create dams when we discussed hydropower to make electricity.  Experimenting with pipe creations and hypothesising where the water would flow was wonderful on a warm day.
In sustainability we discussed, sang and danced about how we can save water by making sure to turn the tap off tight, we also checked out our rainwater tanks for watering the gardens. There were so many questions, investigations and experiments, so much concentration, focus and of course fun.
"I love water week!" said Navy
– Dawn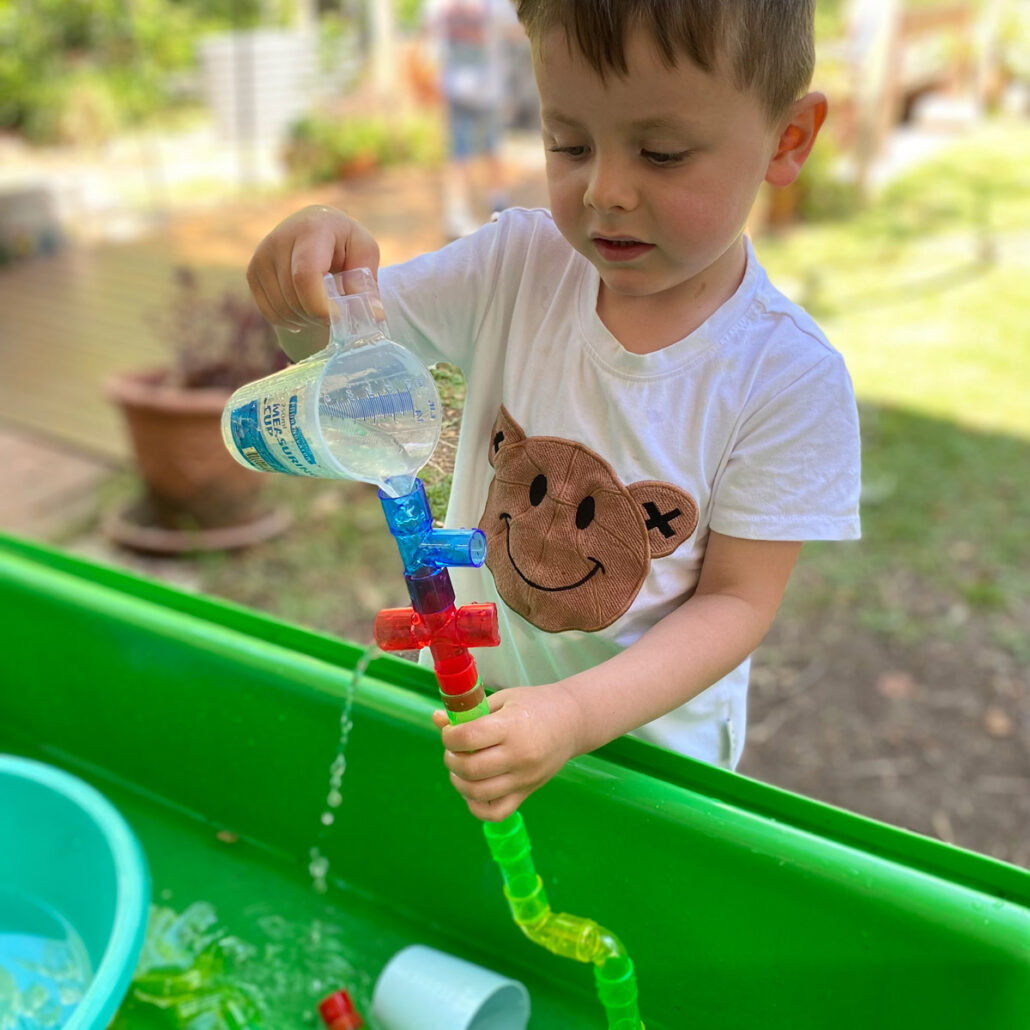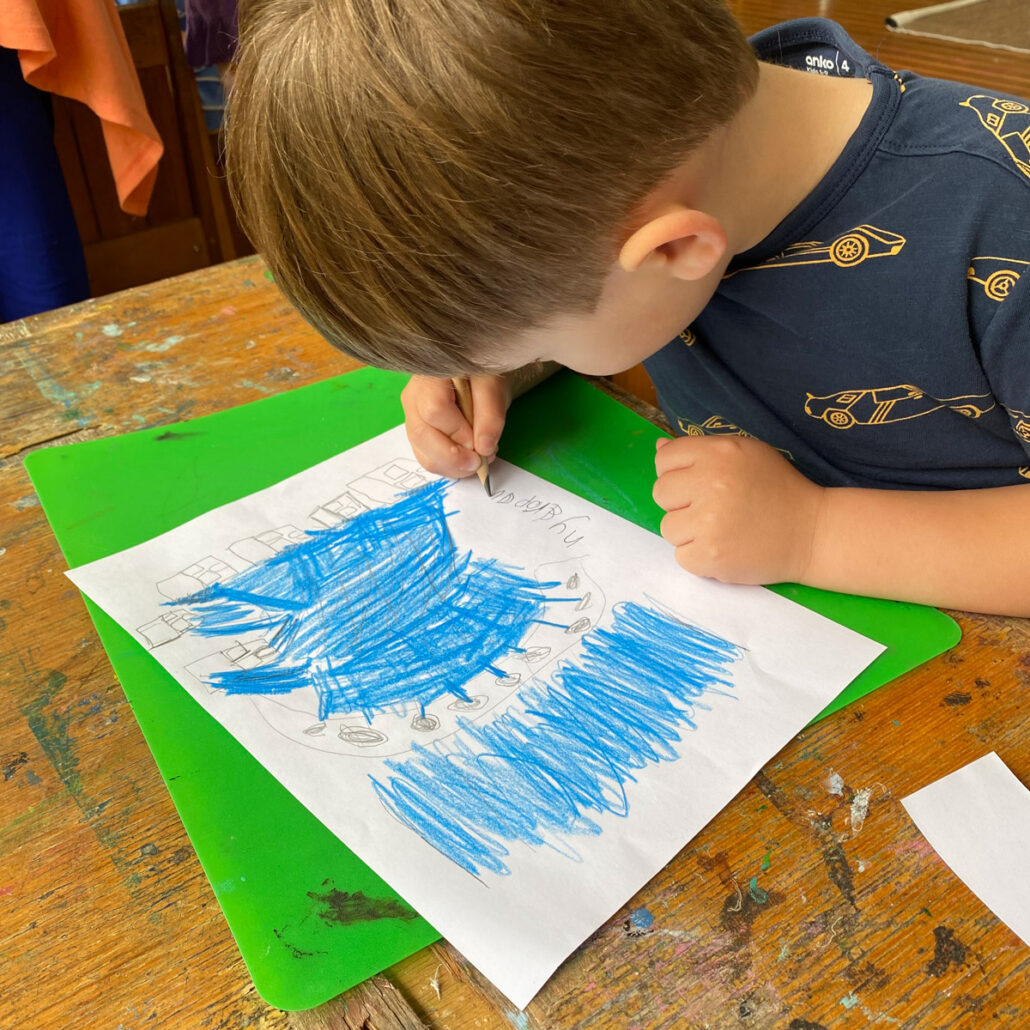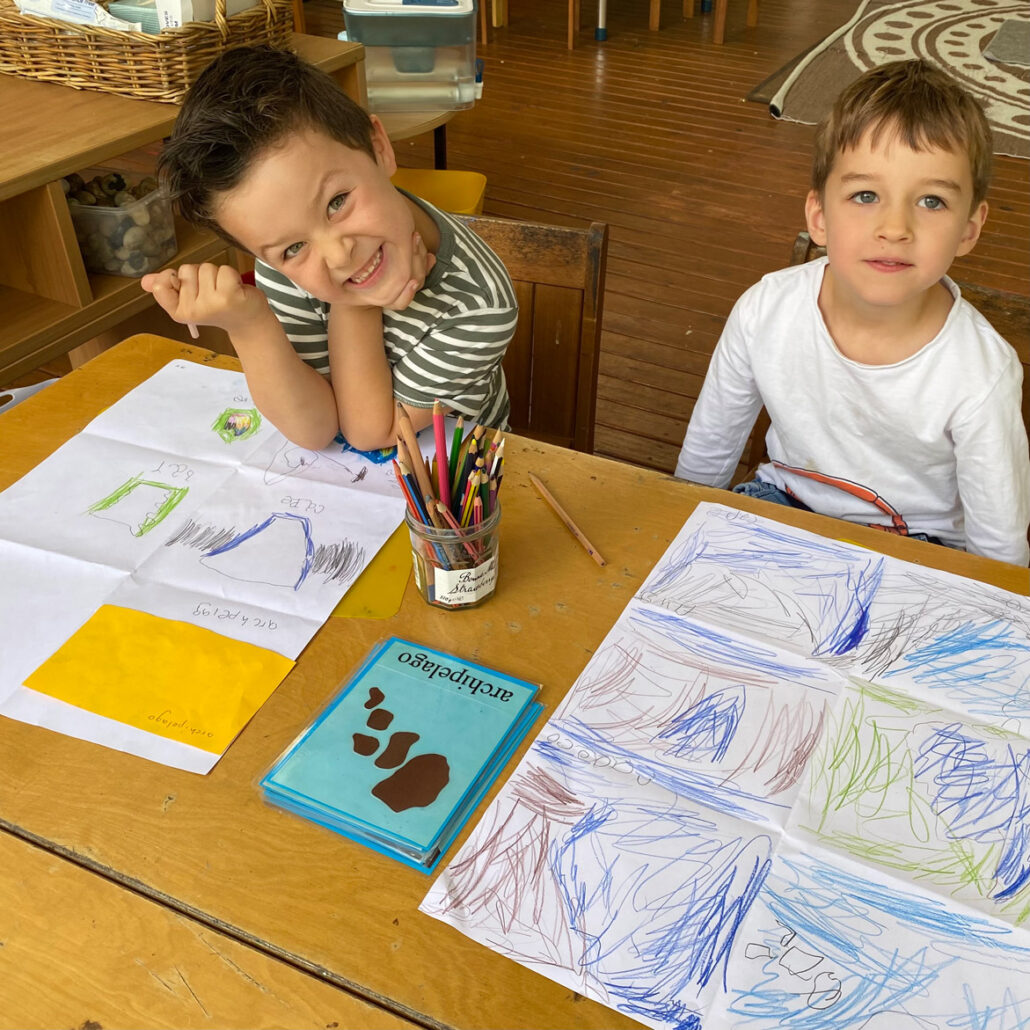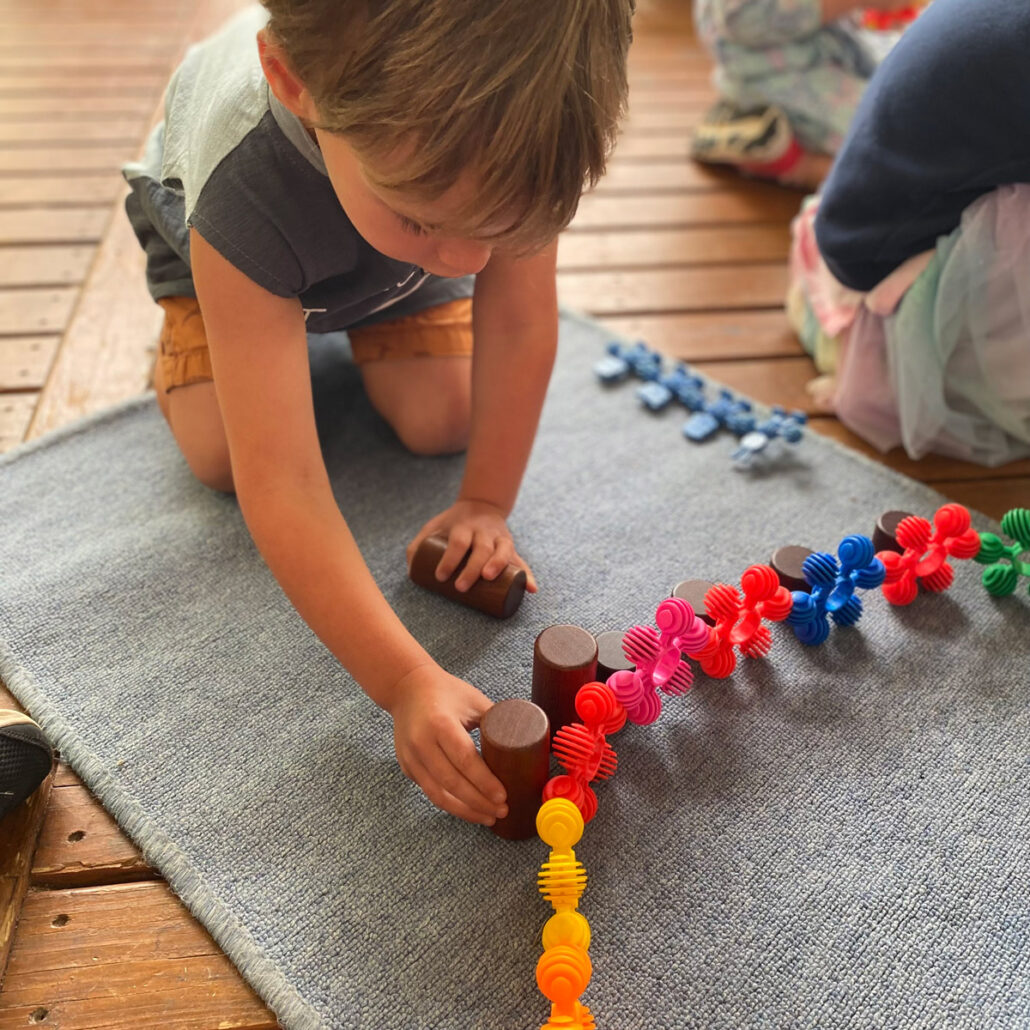 Welcome back to Term 4! In what feels like the blink of an eye, we have reached Week 3, and I am thrilled to share that the kindergarten children are making remarkable progress in mathematics. They are excelling in number work, diligently honing their mathematical skills through hands-on, self-paced learning. This approach fosters a strong foundation in mathematics and nurtures their independence, allowing them to choose activities and work independently, developing invaluable problem-solving skills and self-discipline.
In our kindergarten classroom, we embrace a self-paced learning model that enables children to advance to more challenging materials when they are ready, preventing boredom and frustration while fostering a genuine love for learning. Beginning with concrete materials, we gradually introduce abstract concepts, preparing the children for advanced mathematical thinking. Our math activities emphasise critical thinking and reasoning, transcending mere memorisation to help children understand mathematical concepts' 'whys' and 'hows'.
Furthermore, I encourage the children to develop positive attitudes towards math through joyful discovery and exploration, fostering a growth mindset. As the children engage in math activities, they also cultivate essential problem-solving skills, learning through trial and error, a valuable skill that not only enhances their mathematical proficiency but also benefits them in life's challenges. I look forward to continuing this mathematical discovery and growth journey with our young kindergarten learners.
— Samantha.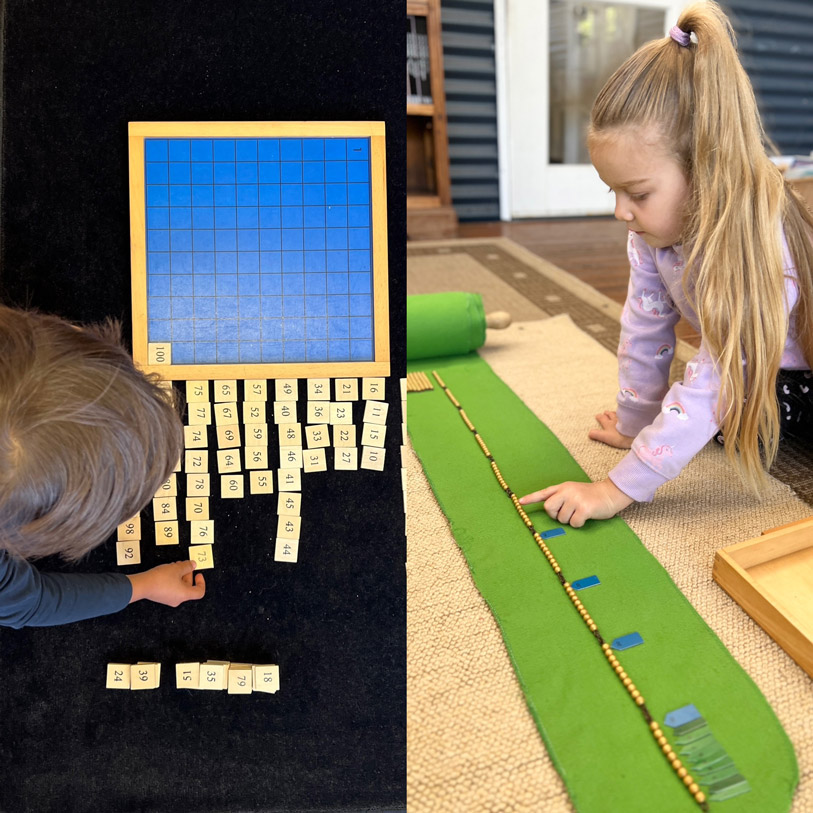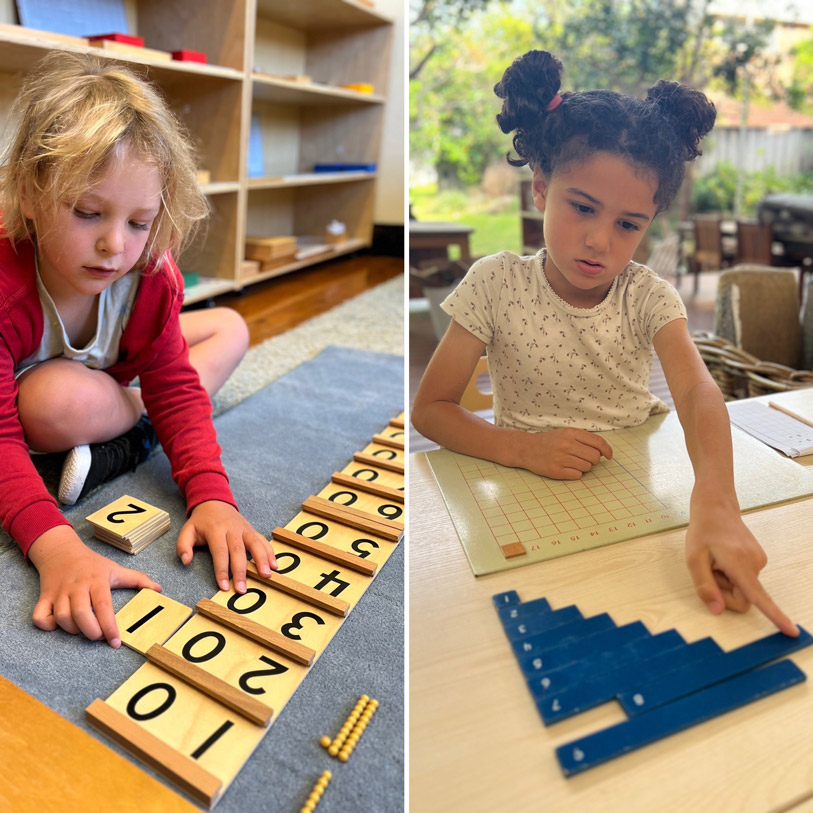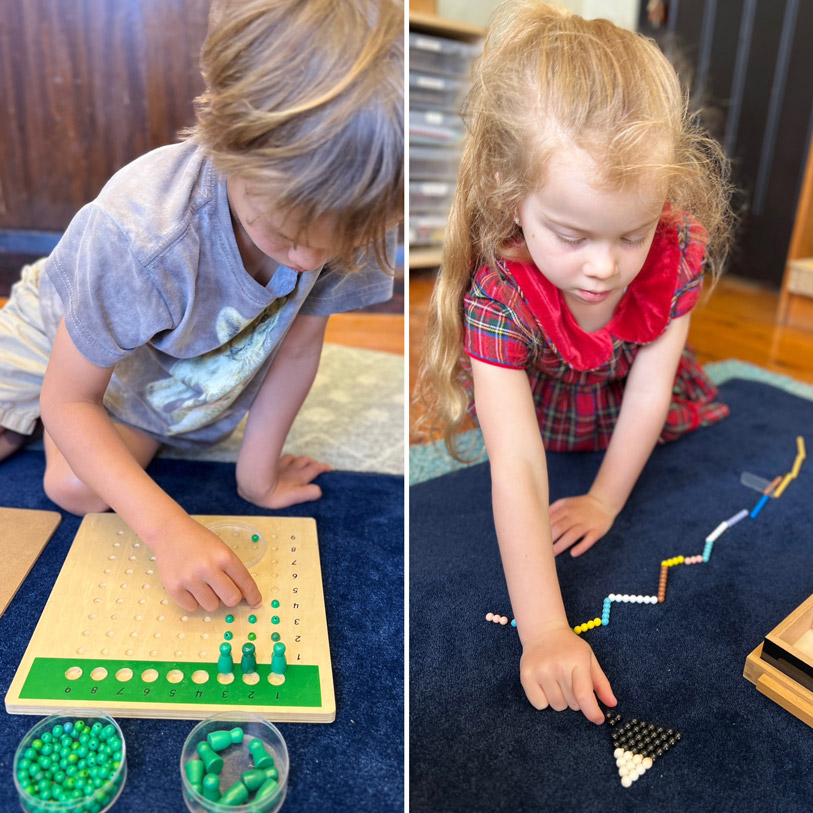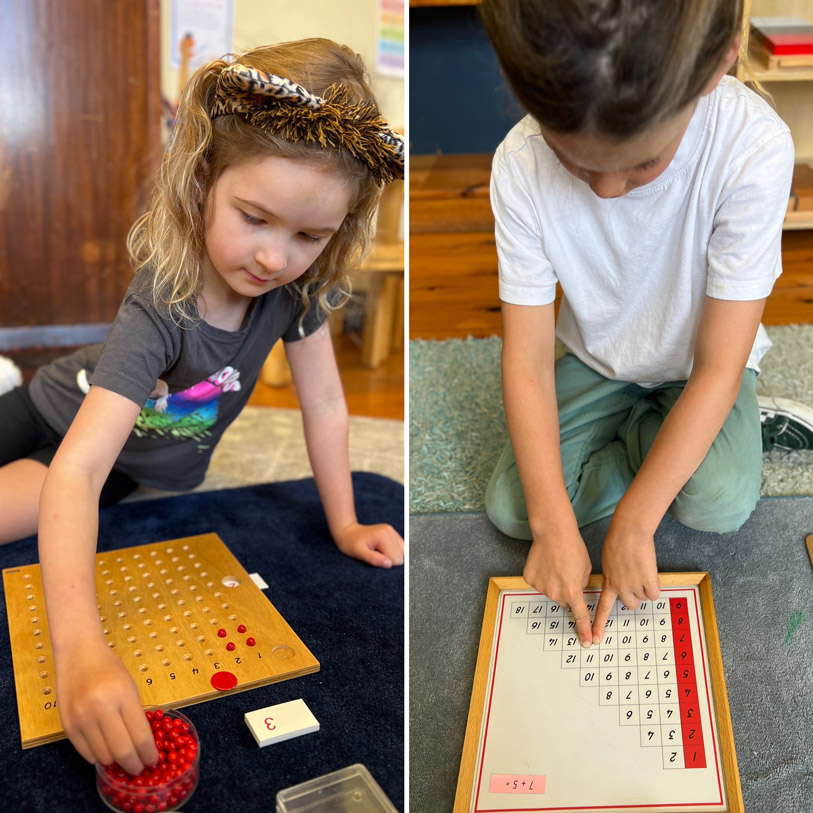 We hope this newsletter finds you well and filled with the joys of learning and exploring. We've had an exciting and enriching past few weeks in our Aikya classroom, and we're thrilled to share all the beautiful happenings with you.
Exploring Botany: Parts of Plants and Pollination
In line with our Montessori philosophy of fostering independent and meaningful learning, we've delved deep into the world of botany. The students have been discovering the various parts of plants, from roots to leaves and flowers to fruits. They've explored the functions of these plant parts and had the opportunity to observe them in the serene environment of North Head Sanctuary.
Guided Bush Walk: Investigating Leaf Shapes and Functions
Our journey took us to a fascinating guided bush walk led by the North Head Sanctuary Volunteers. The children had the chance to explore and analyse the different shapes of leaves in the local ecosystem. They were curious and eager to understand how these unique leaf shapes contribute to the survival of plants in their natural habitat.
Student-Led Presentations
Aikya is a place for self-directed learning, and we're proud to share the accomplishments of our students. One of our young learners presented a captivating PowerPoint project on sustainability to her peers, sharing her insights and passion for a greener world. Another student gave a brilliant presentation on their recent holiday to the United Kingdom, sparking curiosity and appreciation for diverse cultures and places around the globe.
Graduating Students Transition to Cycle 3
It's a bittersweet moment as we see our graduating students begin their transition to Cycle 3. They've grown so much during their time in Aikya, and we are excited to see them embark on new adventures. We know they will bring their unique perspectives and a strong sense of independence with them as they continue their Montessori journey.
As we look ahead to the next two weeks, we can't wait to explore more facets of our beautiful world and empower our students to embrace their passions and curiosities. The journey continues…
—Toby, Amy and the Aikya Children.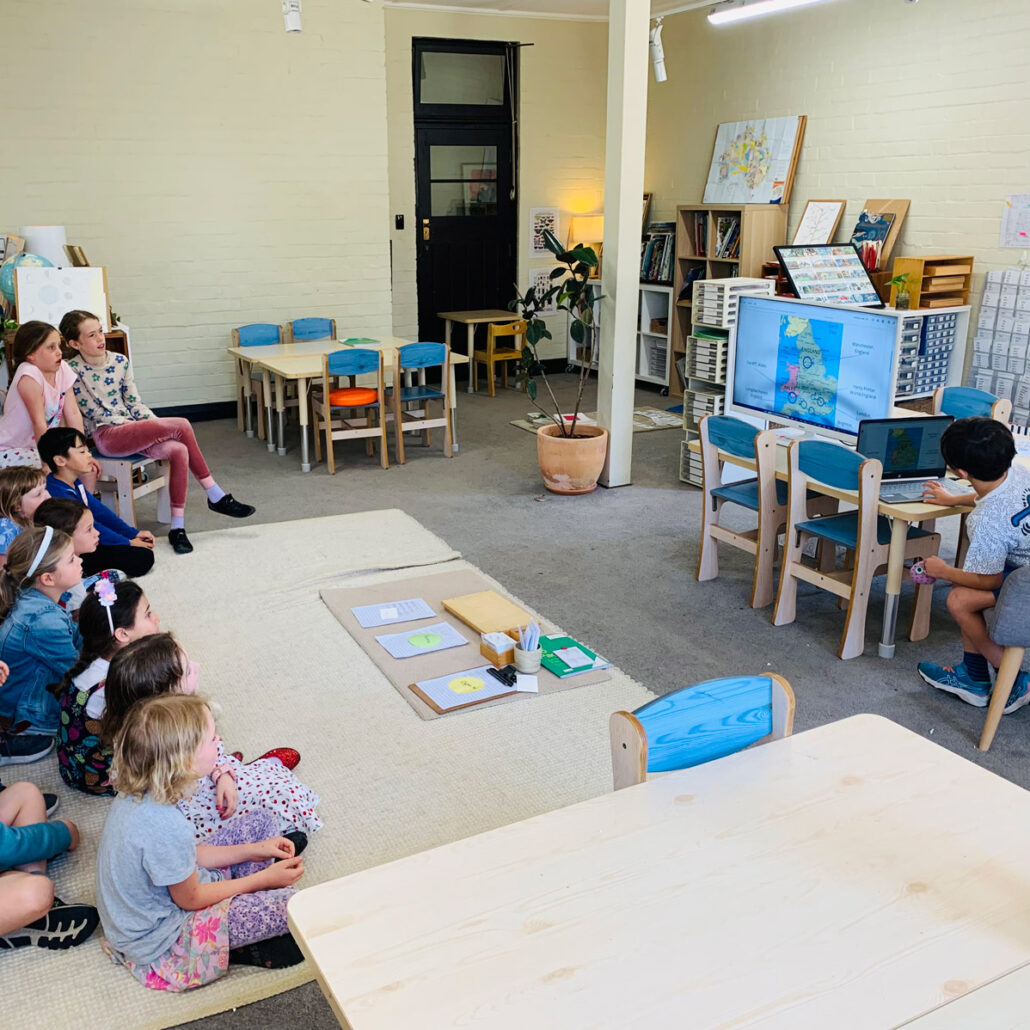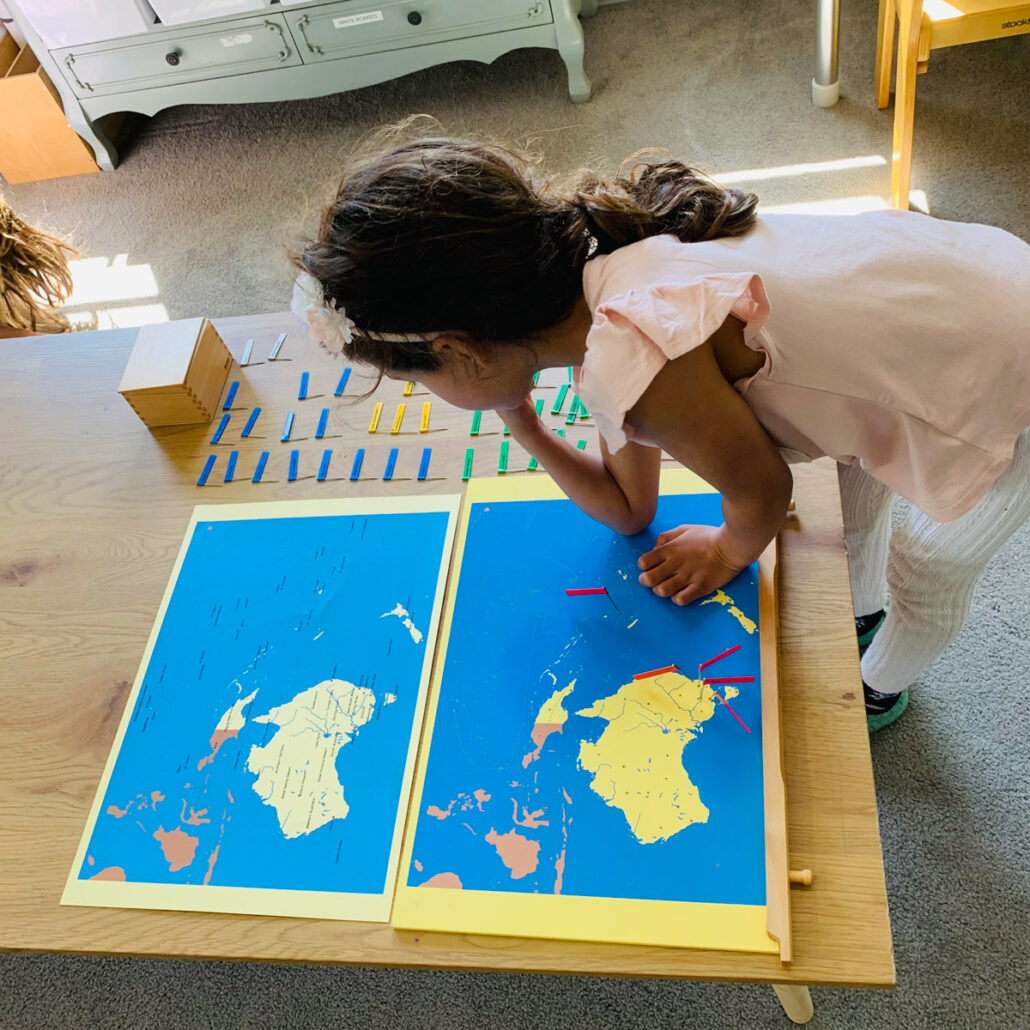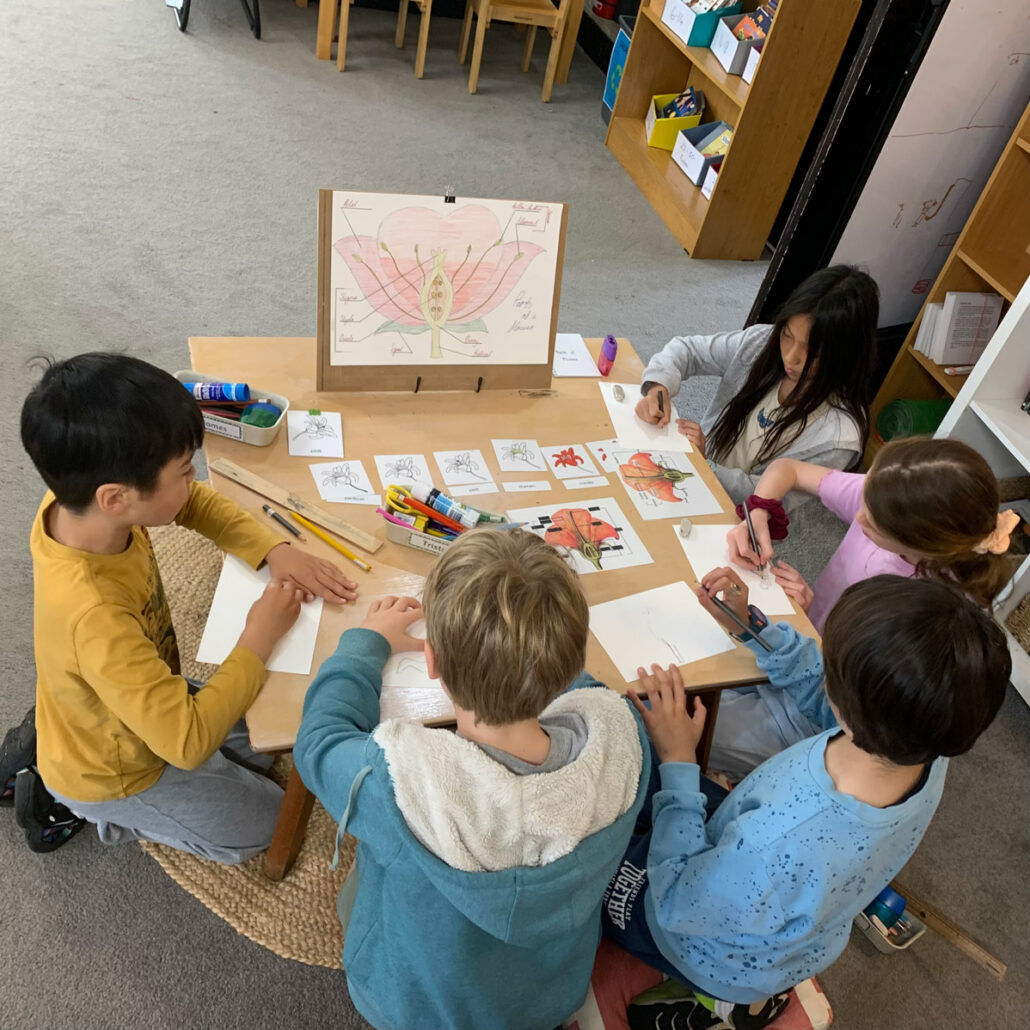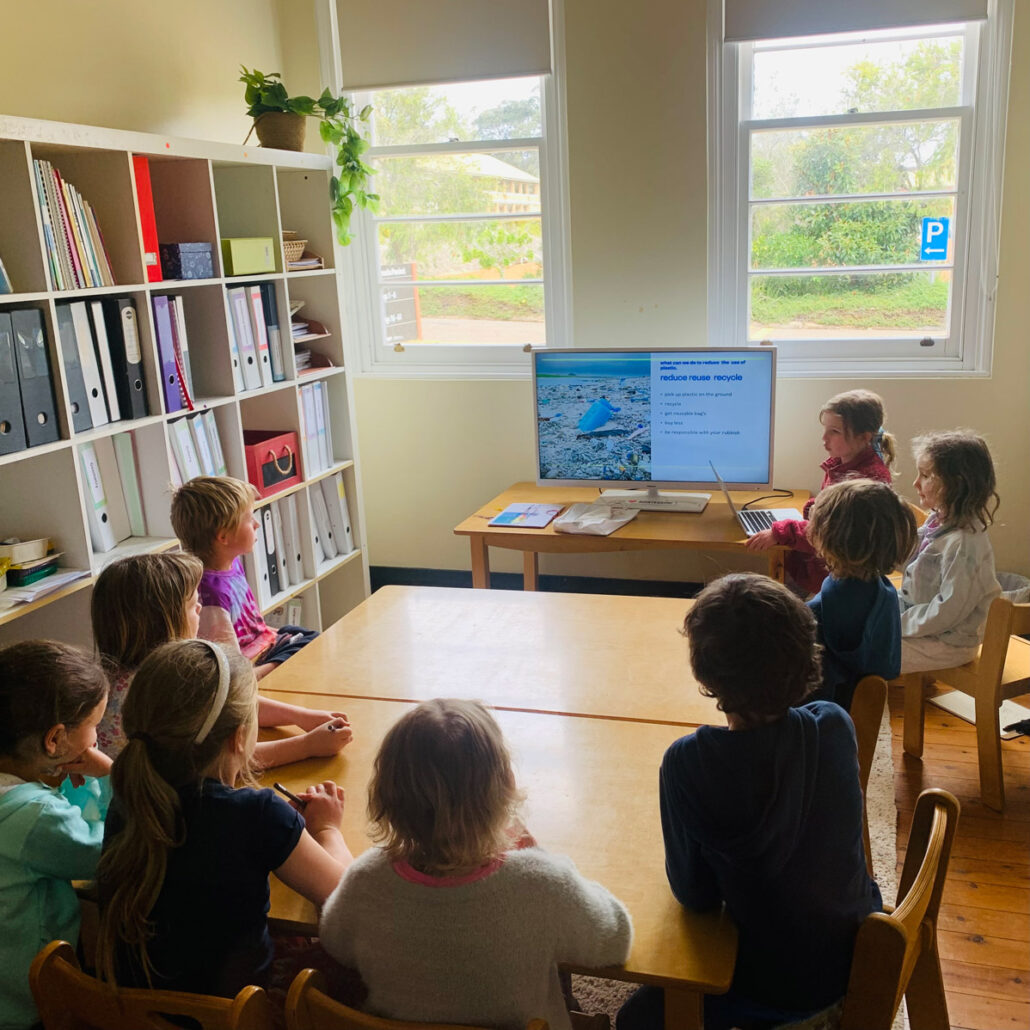 Dear Families,
We are delighted to share the exciting highlights of our recent school camp on Milson Island, where our children embarked on an unforgettable learning adventure. Milson Island is steeped in history, once inhabited by the Guringai people, with a rich heritage that dates back thousands of years. It is a place where the natural world and history come alive, providing the perfect backdrop for our students to connect with the land and their own sense of wonder. This unique experience was made all the more enriching by our guide, Josh, who possessed extensive knowledge of the island and effortlessly established a deep connection with our children.
During the camp, the children's favorite activities included damper making and raft building, where they not only learned valuable outdoor skills but also embraced teamwork, problem-solving, and creativity. The laughter and camaraderie that filled the air were a testament to the bonds that were formed and the lifelong memories that were created. Our Yani School camp on Milson Island was an incredible opportunity for our students to explore the world around them, and we are excited to see the lasting impact this experience will have on their education and personal growth.
As we welcome our students back to the classroom, we are excited to continue this journey of discovery. This term, we are diving into the fascinating realms of the human body's systems and the intricacies of taxonomy.
—The Yani Team.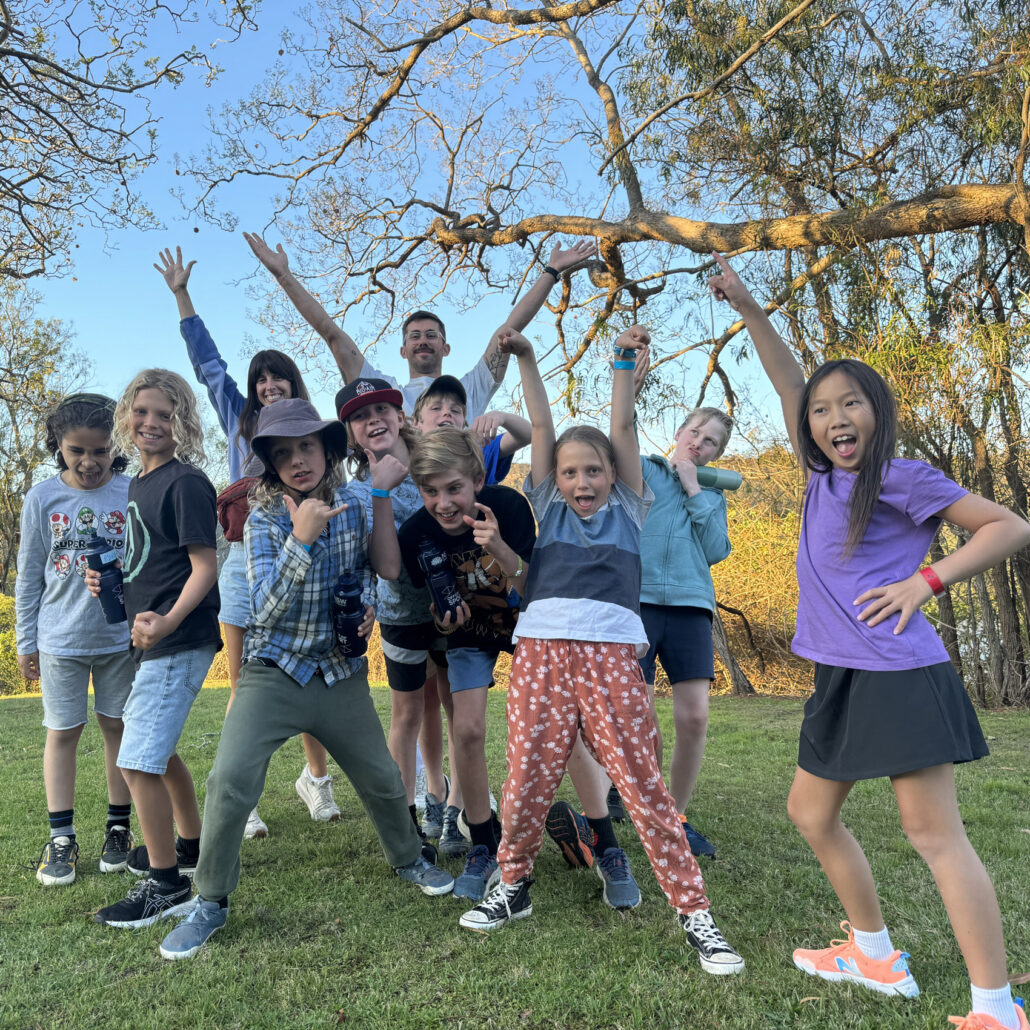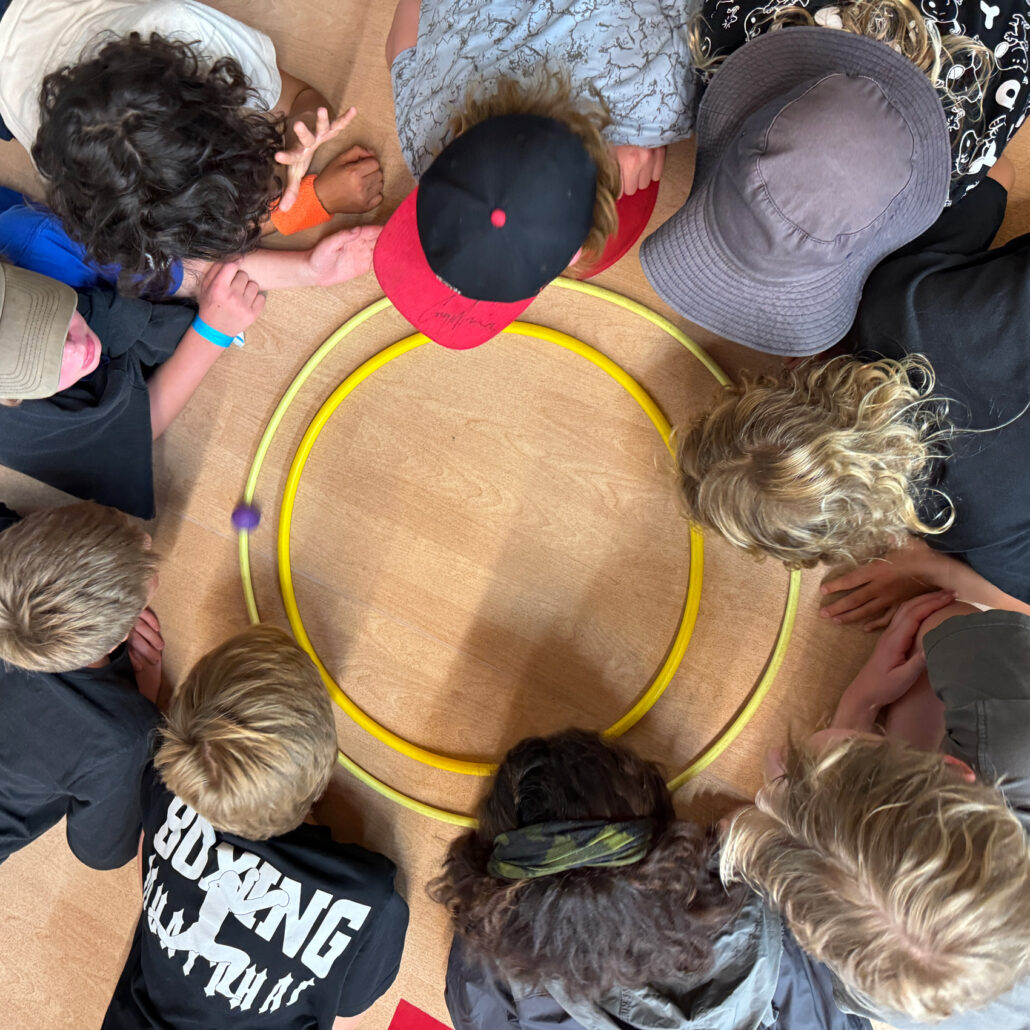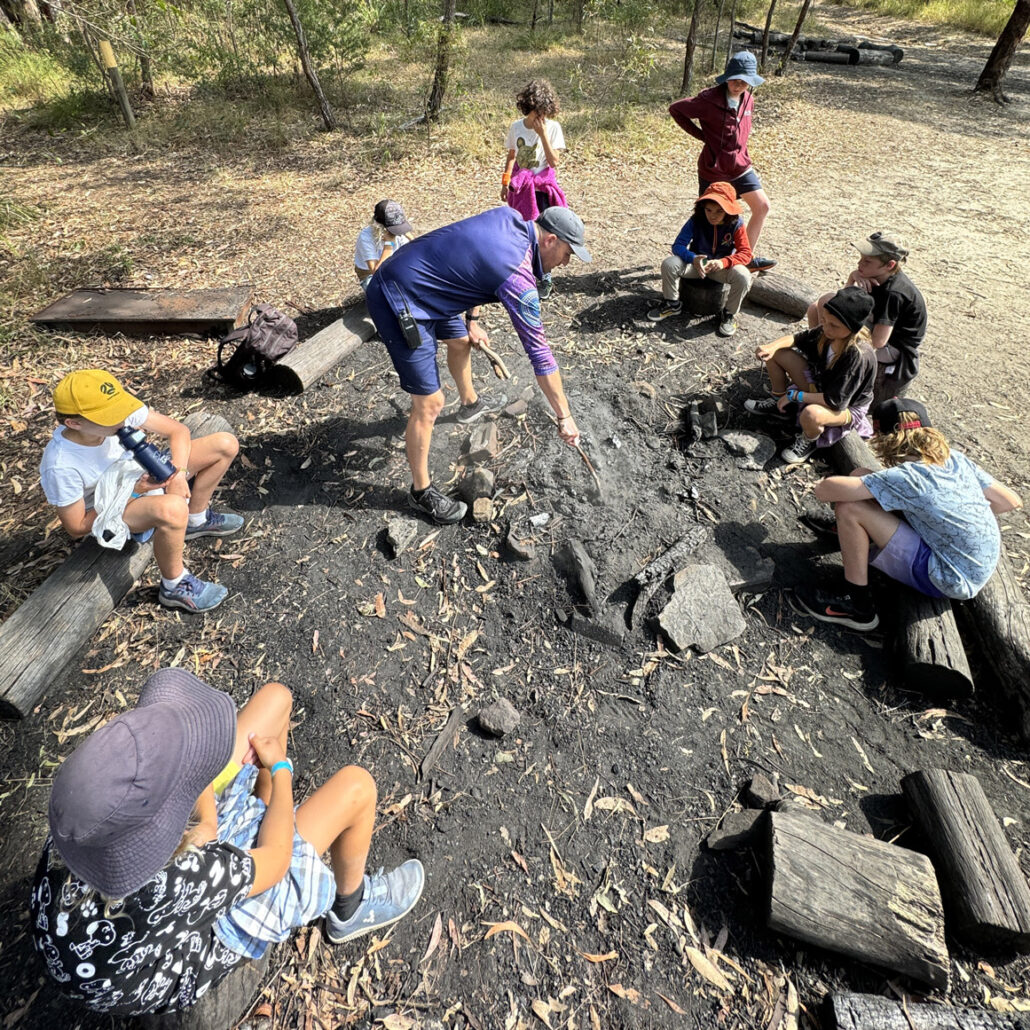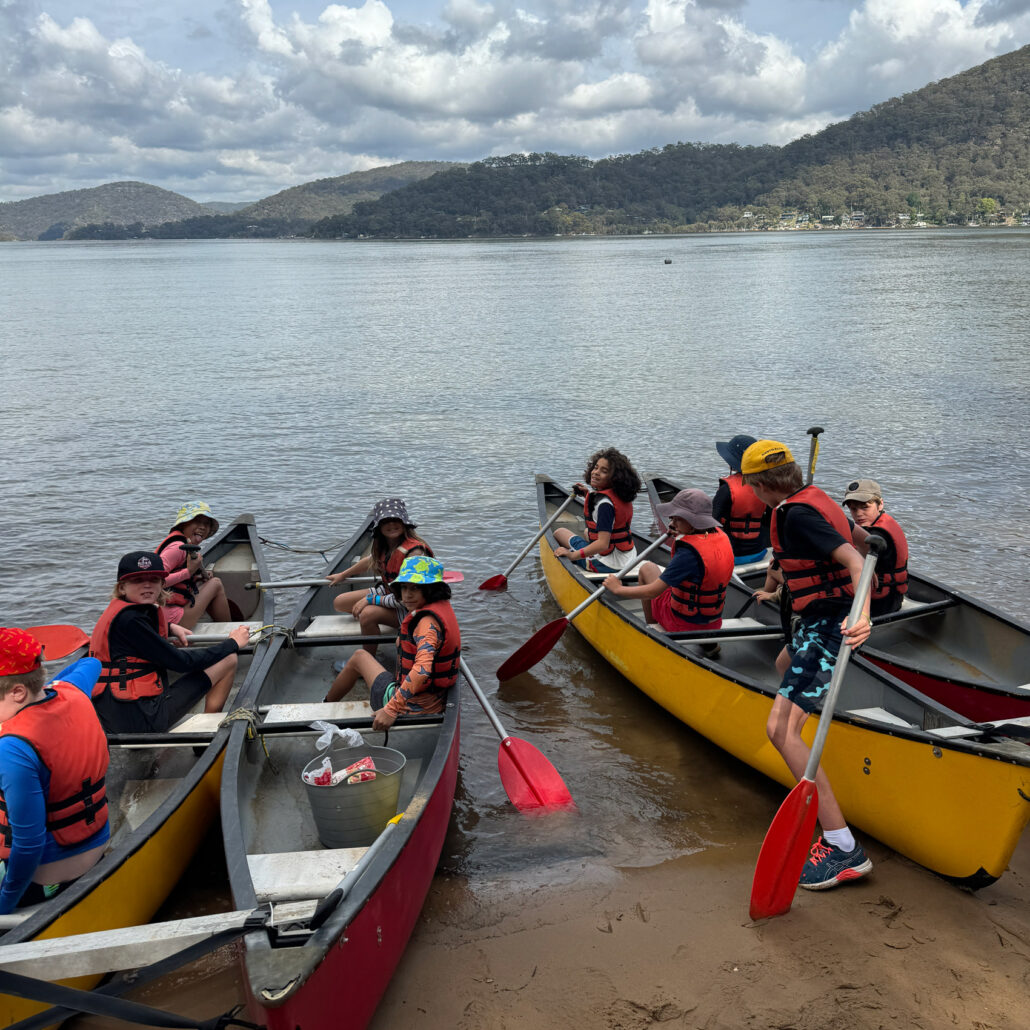 Preschool Music (North Balgowlah)
This term we're working on music composition…writing our very own song! Using all the different music concepts we've learnt throughout the year, Angie will be working with each group and coming up with some original tunes. Looking forward to hearing all the creative ideas!
We'll continue to look at the Orchestra families, and also revise our dynamics this term.
North Head Campus
For our preschool Akiya and Yanni classes, this term we are learning about the use Major and Minor chords in music. We started the term off understanding how to identify the different sounds both when playing chords on their own, but also when listening to a song.
Throughout the term the groups will learn to play both a major and minor scale on the Glok's, and incorporate learning some music both in major keys and minor keys.
Mixed Ensemble
Our Mixed Ensemble have started a new tune which will take them through the holidays (remember to keep the practice up!). Sadly our last band session wasn't able to go ahead due to the weather forecast and the school needing to close. The group is all set to work on performing a short set in Term 4 for the whole school – details to be communicated in the new term.
Have a safe and wonderful holiday break, and we'll see everyone back in Week 1 Term 4.
—Deb, Ben, Ash, Andy and Angie.