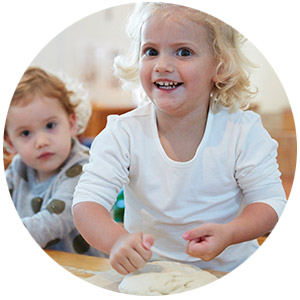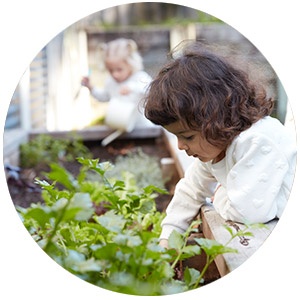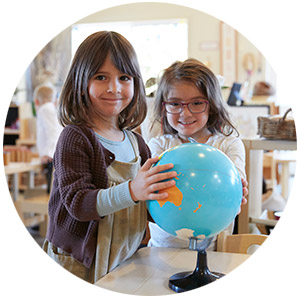 10 Reasons
to choose Montessori
Montessori provides your children with a skill set for the 21st century
Learning is child-centred and individualised. The NSW curriculum is taught, but children move through the curriculum at their own pace.
With the freedom and support to question deeply, they learn to think critically and act boldly.
By giving students a choice of activities, they learn self-discipline and motivation. Teachers observe, monitor and guide children to make good choices to progress their learning.
The guided independent approach to learning allows Montessori students to become confident, enthusiastic self-learners.
There is no standardised testing and no 'bell curve'. Children are motivated by and measured against their own achievements, not those of others.
Free from pre-defined times for activities, Montessori children concentrate carefully on subjects that inspire them and are able to feel the intrinsic reward of seeing a task through to completion, without being cut off because that class has ended.
As students are active contributors to the classroom and the teacher their guide, there are more opportunities for cooperation and collaborative working between students.
Montessori focuses on the whole child, with social and emotional development equal to learning curriculum.
Focus is on the key developmental stages of the child, with learning activities and materials designed to further develop key milestones.
Montessori is hands-on learning with materials that enable self-correction and self-assessment.
Further resources
Books about Maria Montessori:
Maria Montessori: Her Life and Work by EM Standing
Maria Montessori: Biography by Rita Kramer
Books by Maria Montessori:
The Secret of Childhood
The Discovery of the Child
A Child in the Family
Montessori School Education
For Your Child
Further resources
We understand that children are unique and learn in different ways. That's why at the Farmhouse Montessori School we nurture and guide everyone under our care to reach their full potential. Our teachers work in a way that inspires and encourages creativity without restraint. Education is about more than just academia, it's about helping children to learn emotionally, socially and physically at the same time. You will love everything about the approach that we take to Montessori education in Sydney. Our vibrant spaces are perfect for learning and provide the opportunity for children to grow and flourish on a daily basis. It's all about fostering development so that our little people can move into the world with independence and flourish in their own way, special way.     
We have two amazing campuses on Sydney's Northern Beaches that act as the perfect learning environment for curious minds. 
Our Preschool campus has plenty of outdoor space and enjoys endless sunshine throughout the day. We encourage all children to follow their interests and explore outside as much as in the classroom. 
Our primary Montessori campus in Manly is situated in heritage-listed former artillery buildings in North Head National Park. This location gives children the chance to engage and learn in their own way, while enjoying the beautiful surrounds of historic and inspiring architecture.  
Contact us to learn more about our Montessori curriculum in Sydney.