Farmhouse
Montessori School
The Farmhouse Montessori School is an independent, co-educational school spread across two beautiful campuses on the lower Northern Beaches. The school was established by a group of committed parents in 1982 with a preschool of initially 16 students and has now grown to over 160 children across both campuses.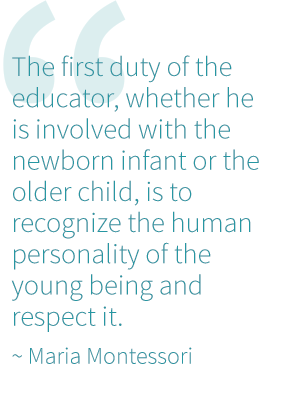 How we evolved
In December 1981, a group of parents, who had been unsuccessful in their endeavours to place their children into a Montessori School, agreed to form the Manly Warringah Montessori Society. This was the first step in starting a Montessori school in the Manly Warringah area. Five and half months of hard work culminated in the opening of the school on 7 June 1982 at the Farmhouse, Manly Vale, within a community centre.
Without the valued assistance of the Warringah Shire Board and the Farmhouse Management Committee, the school would not be the reality it is today. In 2002, the school moved from the Campbell Pde site to a temporary site in King Street, and after 2 years of dedication, it finally moved onto the present site at 9, Bardoo Avenue, North Balgowlah.
Our Expansion
In 2014, the school expanded to open a primary school in the Gatehouse of the old School of Artillery, within the stunning grounds of North Head Sanctuary, Manly. The school started with four students, and in its first three years grew to 35, with enrolments still growing year on year.
Surrounded by pristine bushland overlooking the harbour, the primary school provides the perfect environment for our students to further develop their love of learning, independence and curiosity. The recent appointment of a new principal is a milestone in the continuing growth and development of our school.