Farmhouse
Montessori School
The Farmhouse Montessori School is an independent, co-educational school spread across two beautiful campuses on the lower Northern Beaches. The school was established by a group of committed parents in 1982 with a preschool of initially 16 students and has now grown to over 160 children across both campuses.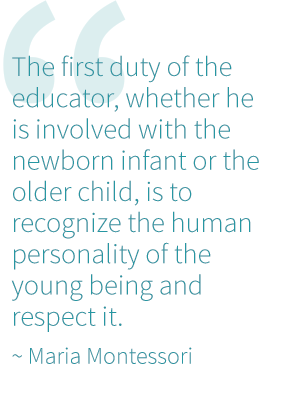 How we evolved
In December 1981, a group of parents, who had been unsuccessful in their endeavours to place their children into a Montessori School, agreed to form the Manly Warringah Montessori Society. This was the first step in starting a Montessori school in the Manly Warringah area. Five and half months of hard work culminated in the opening of the school on 7 June 1982 at the Farmhouse, Manly Vale, within a community centre.
Without the valued assistance of the Warringah Shire Board and the Farmhouse Management Committee, the school would not be the reality it is today. In 2002, the school moved from the Campbell Pde site to a temporary site in King Street, and after 2 years of dedication, it finally moved onto the present site at 9, Bardoo Avenue, North Balgowlah.
Our Expansion
In 2014, the school expanded to open a primary school in the Gatehouse of the old School of Artillery, within the stunning grounds of North Head Sanctuary, Manly. The school started with four students, and in its first three years grew to 35, with enrolments still growing year on year.
Surrounded by pristine bushland overlooking the harbour, the primary school provides the perfect environment for our students to further develop their love of learning, independence and curiosity. The recent appointment of a new principal is a milestone in the continuing growth and development of our school.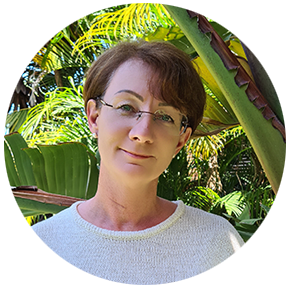 Sabine Adigun
A very warm welcome to the Farmhouse Montessori School (FMS) Community.
With a high commitment to the Montessori Philosophy and Pedagogy, Farmhouse Montessori School proudly offers an education that is founded on the Montessori principles of education and has done so for over 40 years.
For us Montessorians and educationalists, guiding children, working collaboratively, harmoniously and in partnership with like-minded colleagues, and families, to build an excellent Montessori school where children can truly thrive and find themselves, is a passion and commitment.
The patient guidance of our Montessori educators, the support and warmth for their students and spirit of kindness, provides children with the gentle way to learn and ultimately leads to a world-class 21st century education without stress, unnecessary pressure and needless competition found in most schools. The Farmhouse Montessori School is a place where young minds can grow organically, in an unhurried atmosphere of inquiry, and free their desire to learn and grow. We support their eagerness to explore, discover and figure things out, and students at Farmhouse can have the space and freedom to do so at their pace. A vibrant school, we will continue to strive for excellence in Montessori practises and support our staff to be able to assist our children to become the best they can be.
Our school website contains a lot of useful information for families to explore about our school. We would also like to invite you to come to a tour to see our school in action and learn more about Montessori education.