STAGE 3 |
The second plane of development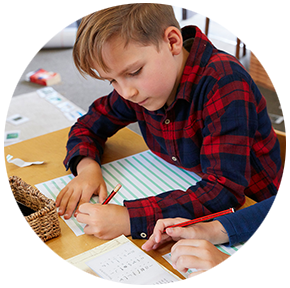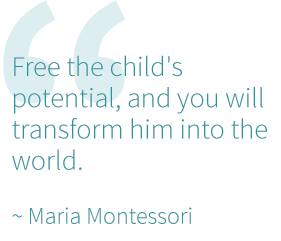 PROGRAM
Full day 8.45am – 3.00pm
5 days: Mon to Fri
Out of school hours care at the primary campus:
Before School: 7 – 9am
After School: 3 – 6pm
The child in upper primary
The upper primary classroom (9-12 years) provides an environment for the stage 3 child to continue to ignite their imagination while they strive to make sense of the world and their place in it. During this stage, the child continues to expand their intellect and abilities as young citizens. They model respect, adopt peaceful practices, and develop a personal, positive contribution to the world. Students work both independently and in groups, learning is connected to the real world and projects become bigger, lasting for longer periods of time. Skills in time management and accountability are fostered as children learn to balance socialising and work.
The curriculum
The prepared environment continues to be divided into subject areas for mathematics, language, history, geography, and science. The concrete Montessori math materials are still of great importance as students begin their advancement into upper elementary math concepts. There are wonderful materials to learn about and practice fractions, decimals, percentages, volume, cubing, algebra and geometry. The goal, however, in the final years of the second plane, is to move away from the concrete materials and apply their knowledge to abstract thought, to be able to think imaginatively and hypothetically.
Social and emotional development
The 9-12 child is no longer interested in just right and wrong, good and bad; they seek to understand the motivation behind behaviours.  
With a growing social conscience and increased energy, the developmental needs of the 9-12 child are supported through community service projects, leadership roles with younger stages, increased independence and purposeful physical activity. The 9-12 environment provides a safe and nurturing opportunity for children to grow and become self-confident, ethical, productive young citizens of the world.