A dedicated team
of experienced educators
We're committed to continuous learning for our staff
The Farmhouse Montessori School is incredibly proud of its dedicated and experienced teaching staff. Our teachers are not only committed to providing the best environment for your children, but are also involved in various Montessori and early childhood organisations. They support Montessori schools and centres throughout the world, as well as workshops and institutions of early childhood.
Each Director/ess has a teaching degree as well as further Montessori training. Other educators have or are training for a Child Care Certificate, Diploma or further. All staff work closely together to ensure the children are provided with the highest standard Montessori environment. On our primary campus, we have made a commitment to higher staff-child ratios and have two qualified teachers in each of our primary classes.
As a school, we have an ethos of supporting the sustainability of authentic Montessori teaching. All teaching staff regularly participate in workshops and training to continue to upgrade their understanding of child development. We are also currently funding the next generation of Montessori teachers to complete their Montessori training in both pre-primary and primary.
The Executive Team
The executive team at Farmhouse Montessori School is composed of employees who play an influential role in the running of the school. From the accounts department to curriculum implementation, executive staff are required to attend regular meetings where important structural and procedural decisions are made. These meetings allow the team to speak for the staff who work alongside them, thus making decisions a 'whole school' movement. The executive team represents the entire staff as we move forward with initiatives and developments to improve the running and efficiency of the school.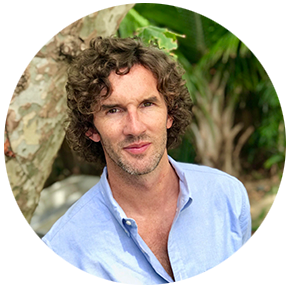 Gavin McCormack | Principal
Gavin McCormack is the Principal at Farmhouse Montessori School and is a trained Montessori teacher with more than 20 years working in the classroom across three continents. As well as being the Principal, Gavin is a published author of several children's books and a keen philanthropist. He is a strong believer in the Montessori method and, as a teacher in both mainstream and Montessori environments, Gavin understands how the curriculum works and how the two can have significant crossovers.
Gavin is a firm believer that as educators, we should be catering for the whole child – when we do so, we reveal the untapped potential that lies within our children. Allowing children to navigate their way through the curriculum at a pace that suits them, as they are guided and observed by highly trained educators, is something that allows the child to feel the freedom of independence, while being under the watchful eye of an educator that knows the path towards the child's full potential.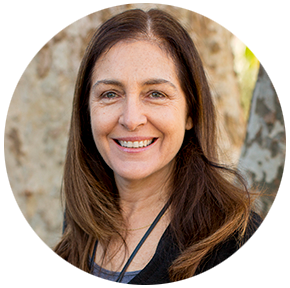 Jenny Bensted | Coordinator Preschool
Jenny has worked in early childhood within a number of Montessori and mainstream schools since 1986. She started her teaching career at Forestville Montessori School as an assistant in the 3-6 class. Jenny holds an Associate Diploma in Social Sciences (Early Childhood), a Diploma in Montessori Education through MWEI, a Bachelor of Teaching through the University of New England and a Graduate Diploma in Education (Montessori). She opened the new early childhood centre for SCECGS Redlands on their North Harbour campus, which was a Montessori school at the time.
Jenny joined Farmhouse Montessori in 2012 and was appointed to Head of School in 2015. During her time as Head, she led a dedicated team of educators to build a sustainable, financially secure future for the school.  In 2018, Jenny stepped down from this position to return to her passion – teaching a 3-6 classroom as Coordinator of the early childhood campus at North Balgowlah. Jenny is a Northern Beaches local, married with one daughter, and two granddaughters who now both attend the Farmhouse Montessori School.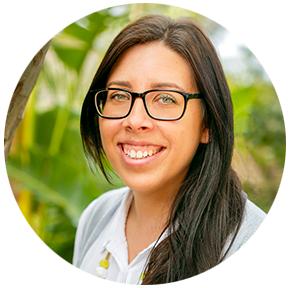 Corinne Dawson | Directress Infant Community
Corinne is a Northern Beaches local who has always had an interest in the education of children. While still at school, Corinne worked in after school care and as a swimming coach. After completing her HSC, Corinne traveled to America to take part in their Summer Camp program where she spent six months working as a camp counselor with 6-8 year olds. It was during that time Corinne realised she wanted to work in the education of young children.
Corinne has been with Farmhouse Montessori for the past seven years, beginning as an outdoor educator in the Infant Community before being offered the position of leading the infant classroom. Corinne is passionate about early childhood education and how crucial those first few years are for the child. Corinne is currently completing a degree in Early Childhood and is looking forward to continuing her learning in this field.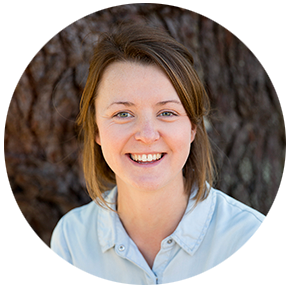 Claire Kennedy | Primary and Qualified Art Teacher
Claire's passion for education began after completing a Bachelor of Arts degree in the UK with a stint in the philanthropy sector, working closely with Arts Council England to secure funding to encourage young people to experience and become involved in the arts. Claire completed a Postgraduate Certificate in Education before specialising in high school visual arts. She spent three years teaching at a large co-ed high school in England as Coordinator of Key Stage 3 for Art and Design Technology.
Claire has always believed passionately in process art, which is all about the experience the child has while creating it, not focusing on an end product. With a move to Australia to explore a new avenue in education, Claire taught at Abbotsleigh Girls School as a primary school visual arts teacher and found the age group she wanted to work with. Claire started at Farmhouse Montessori Primary in 2017 and began undertaking a Diploma in 6-12 Montessori education. Claire had been following the Montessori values of education long before she began her Montessori training and feels honoured to bring her experience to date to this role.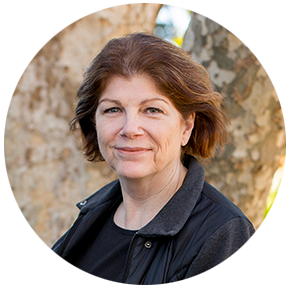 Jill Robertson | Financial Administrator
Jill is a long-standing member of the Farmhouse community, holding positions as a teaching assistant, financial administrator as well as parent. Jill joined Farmhouse Montessori in 2001 as a classroom assistant in the 3-6 class but changed positions after 12 months to do reception and accounts. In 2003 – 2004, Jill moved into the role of Financial Administrator.
Jill has worked as bookkeeper for a wide variety of clients covering lots of different industries, including working as an assistant accountant on two feature films. Prior to working as a bookkeeper, Jill owned and managed a number of restaurants and a catering business.
Jill has a daughter that attended the Farmhouse for the 3-6 program and is now doing a degree in digital design.