MONTESSORI Co-curricular
programs IN SYDNEY
As a Montessori school, we are committed to educating the whole child, placing equal importance on developing the physical, social, emotional and intellectual self. Maria Montessori established her education methodology to allow students to feel part of the environment in which they live. She made children feel responsible for their actions and empowered about their impact on the world, and through all subjects, she found ways to teach these valuable lessons. As part of our dedication to this understanding, we provide education to our students from all angles of the curriculum. Our co-curricular programs are designed so that learning also takes place through movement and incorporates all the senses.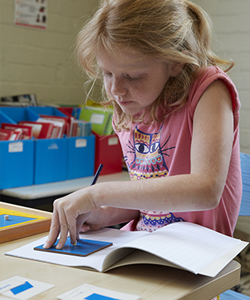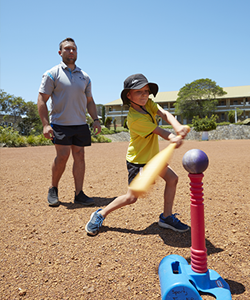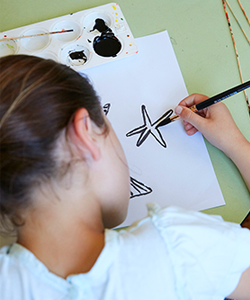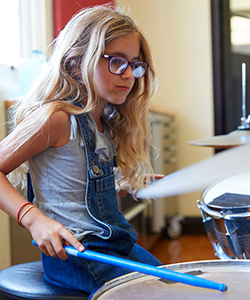 Foreign Languages
It is well documented that during the 'Absorbent Mind' period of the child's development, the learning of an extra language or two has a huge impact on the cognitive development of the child. Not only does it allow the brain to understand language from another perspective, but it opens up a whole discussion and education around foreign cultures, faiths and beliefs. At Farmhouse, children of all ages are exposed to at least 30 minutes of French per week, delivered by a native speaking teacher who understands the Montessori approach to teaching.
Sport
Teamwork and co-ordination are essential for young learners. We provide a wide range of sports coaching and training during a calendar year. As well as yoga, dance and planned incursions on both campuses, our primary students are exposed to one hour of organised sports coaching per week from external providers recommended by the NSW Sporting Schools Foundation. Sports such as AFL, soccer, cricket, swimming and dance are coached by both male and female coaches, promoting equality and breaking down social stigmas surrounding certain sports.
Art
The Montessori classroom is a very creative space where arts are incorporated into all areas of the curriculum. The children may choose to use cardboard construction to create a model of the solar system, paint a picture to demonstrate the parts of a leaf or embroider a booklet presenting types of angles in geometry.
On the primary campus, our children are fortunate to have a room designated solely to art where they have presentations on artistic techniques and specialist workshops delivered by one of our primary educators, who is also a qualified art teacher. During this time, the children have the opportunity to explore and experiment with drawing materials, printmaking techniques, clay sculpture and painting. The tasks are often open ended and children are able to choose their medium to express themselves and develop their sense of self. At the end of the school year, the children hold a retrospective exhibition of their artworks and invite friends and family members to view the progression of their creative journey throughout the year.
Music
Farmhouse Montessori School runs a wide ranging and varied music curriculum, currently run by an external provider – 'Evergreen Music'. Evergreen Music currently runs an early morning band session and delivers music classes to all children from 3 to 12 years of age on a weekly basis. Sessions typically involve the implementation of harmonies, rhythm, vocals and the use and application of instruments. The band performs twice a year to parents and the community and the sessions are lively and a favourite with all students.
LEARN MORE ABOUT
OUR MONTESSORI CURRICULUM IN SYDNEY
We care about children and want to ensure that they are supported in every aspect of their learning. Our warm and friendly staff nurture and encourage so that new things can be discovered each and every day. The Montessori school education that we provide is designed to stimulate growing minds and to give them the confidence to explore what interests them. Trust that your child will love our welcoming environments and the co-curricular programs that we have on offer. Whether it's sports, foreign languages, art, music or anything in between, know that your little person will be exposed to a world of wonder every time they walk through our gates. Contact us to learn more about our Sydney Montessori school.