2023 Newsletter Term 03 | Issue 03
Upcoming events & Important Dates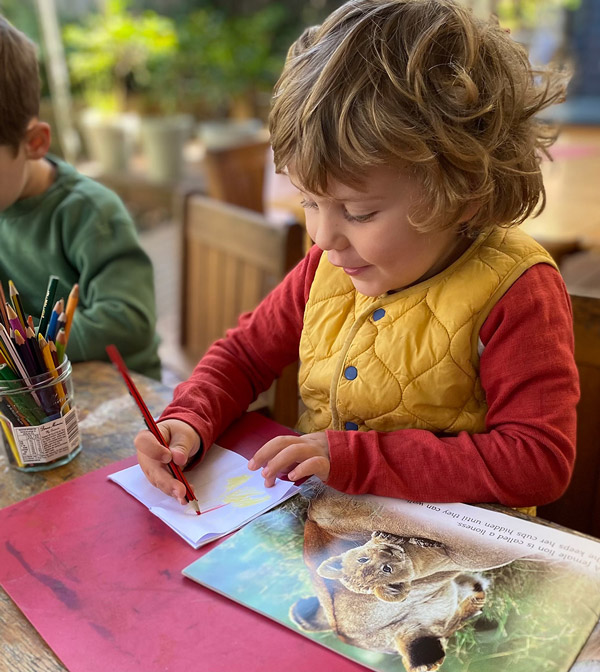 SEPTEMBER
Fri 1st Father's Day Breakfast | Primary Campus 8:45am-9:30am
Sun 3rd Father's Day
Tues 5th  Open Day Primary Campus 9am – 11am
Tues 12th Primary School Campus Tour | 9.30am
Thurs 21st Last Day Term | Primary ONLY
Fri 22nd Last Day Term | Preschool ONLY
Fri 22nd Staff Development Primary Campus K-6
OCTOBER
Mon 9th Students Return
Mon 9-11th School Camp – Yani
Click HERE to see further calendar dates.
Principal's Message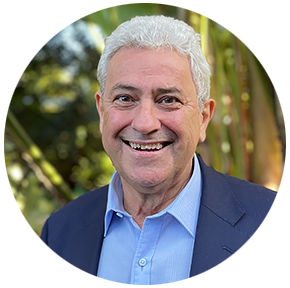 Dear Farmhouse Montessori Families,
Happy Birthday Maria Montessori
As I write this Newsletter we celebrate the birthday of this amazing educator and physician. Born on 31 August 1870 in Chiaravalle, Italy. I wonder if she pondered on the potential influence and impact of her initial thrust into education when she commenced enrolling students into an all-boys technical school. Since this inception many thousands of students, world-wide have engaged in Maria's method of education.
New Principal Announcement
I am delighted with the Board's announcement on Friday 25 August that Alia will take on the position of Principal. Her vast experience in Montessori pedagogy and in leadership roles will ensure Farmhouse is well placed for the future. Confident that staff and parents will support Alia, I wish Alia every success in this key appointment. Congratulations Alia.
Trivia and Social Night
The Trivia and Social Night held last Saturday at Seaforth Bowling Club was a great success in so many ways; with a particular focus on a wonderful sense of community. Attendees lived up to expectations with the theme Glow in the Dark, with some giving great attention to the outfits and adornments. Such events do not simply happen. Months of planning and preparation has been undertaken to ensure a successful evening.  A very special thank you to parents Bobby-Jo, Bryony, Lydka, and Clair for their critical role in bring the evening together, including the arrangement of the terrific array of donations. Our MC and Trivia Quiz Master and Board Member was Stephen McNaulty. He brought a unique level of entertainment and zest to the evening with very skilful, and often cryptic questions.
The evening included a live and silent auction. The live auction MC was one of our grandparents, John Cunningham. His specific art as a skilful auctioneer came to the fore, carefully guiding bidders to dig deeper into their pockets as they attempted to snare the prized student artwork. Thank you everyone for your very generous bidding for the respective art works and silent auction items. Monies raised will go directly to the students at both campuses to purchase resources, and facilities the children will use on a daily basis.
I wish to acknowledge all who donated to the silent auction and the live raffle. Names and winners are located further into this newsletter. 
Open Day at North Head on 5th September – 9.00am to 11.00am.
Our next Open day will be held on Tuesday 5 September at North Head Campus from 9.00am to 11.00am. On the day we will have a welcome presentation at 9.15, tours of the classroom with students engaged in their usual classroom activities, activity stations for planting, crafts, food and book stalls, face painting, henna, and short bush walks. This will be a great opportunity for our Preschool families to join us at North Head for a tour and fun experiences before the dropping off to Preschool.
Kindergarten and Akyia Excursion to Narrabeen
During this week, Kindergarten and Akyia children participated in the excursion run by the Coastal Environment Centre in Narrabeen. There were opportunities to explore the bushland environment, coastal environment, and rock beds. The focus of the excursion was on exploring the diversity of animals and plants found in these environments and learning about how to protect such space. It was a delightful experience, all the children were extremely engaged and enjoyed themselves thoroughly.
Parent Presentations
During the past fortnight there have been day and afternoon Presentations held at both campuses for parents to have a deeper understanding of the Montessori education of our students. I am grateful to the presenters and the parents who attended.
Father's Day
Happy Father's Day to all our fathers. It was wonderful to celebrate our dads at each campus with a lovely breakfast.
Bruce Rixon  |   Principal
Deputy Principal's Message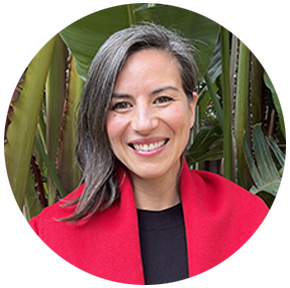 Dear Farmhouse Montessori Families,
Last week, at the preschool, we held a Parent Information Session on fostering independence at home and school. The evening began by looking at three everyday objects: a button, a spoon, and a zipper, and we discussed why we would want to encourage independence in our children with daily tasks when it might be easier, faster, and less messy in the short-term for an adult to do things for a child.
Our educators thoughtfully prepared examples from the classroom on activities in practical life areas focusing on the care of self and the care of the environment, as well as Grace and Courtesy on how we role-play social interaction in our communities.
Some key takeaways for fostering independence at home included:
Start small; choose one or two activities in the home.
A self-care station can be set up with a mirror at the child's height, a comb, a box of tissues, and a small bin for used tissues.
An accessible drawer or shelf in the kitchen could include plates, cutlery, cups, and a placemat so the child can help set the table for snacks or meals.
Practicing parts of a skill can be helpful. For example, rather than putting on socks, a child can practice using scrunchies to put around the foot and ankle.
One of the highlights of the evening was watching a video of our toddler children baking in the classroom. If you haven't already done so, you can view our students in action here. We thank our educators, Helen, Dawn, Catalina, Nina, and Yuko, for their contributions during the evening. If you attended the parent information session and have tried some activities at home, we would love to hear your ideas.
Alia James  |   Deputy Principal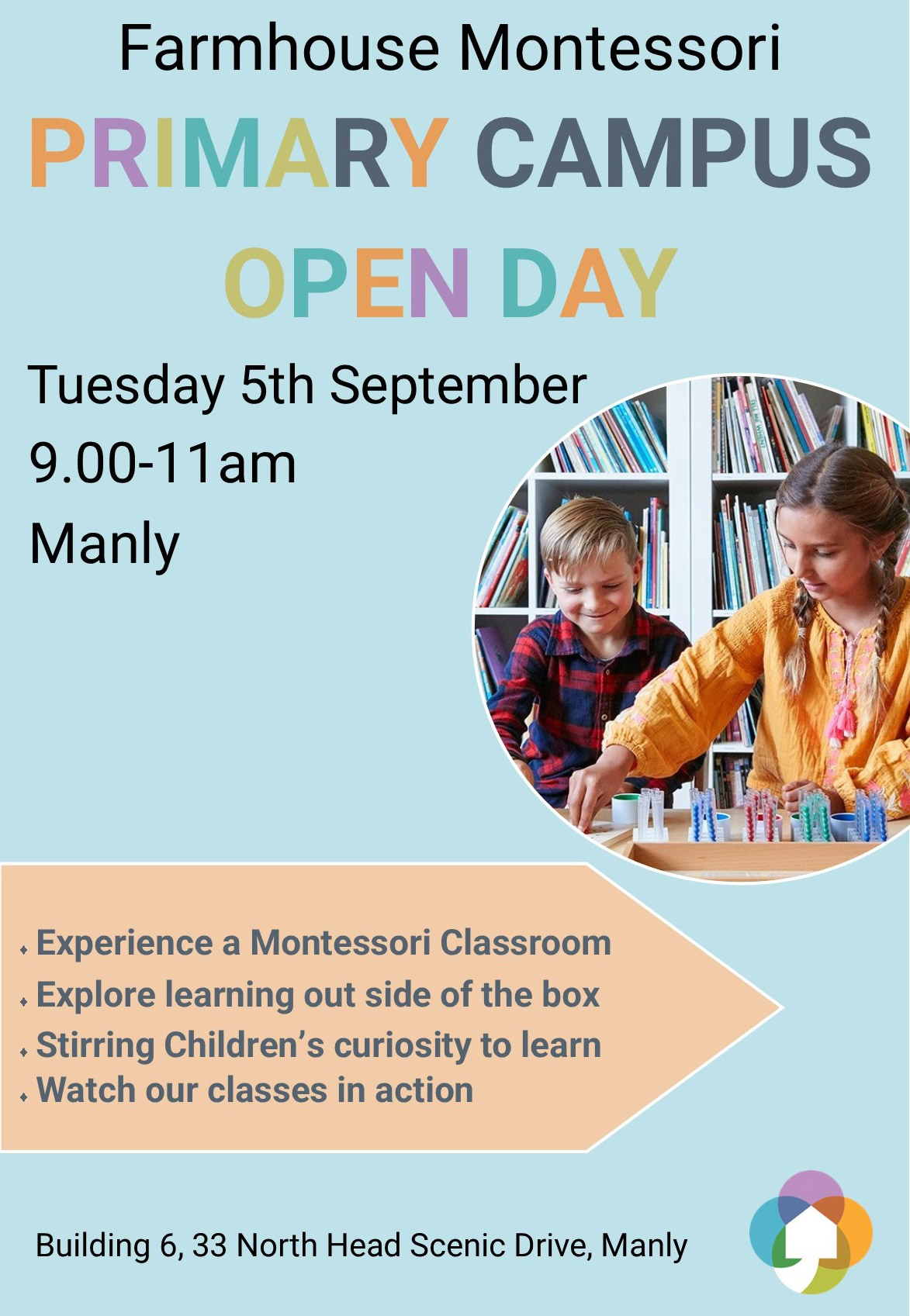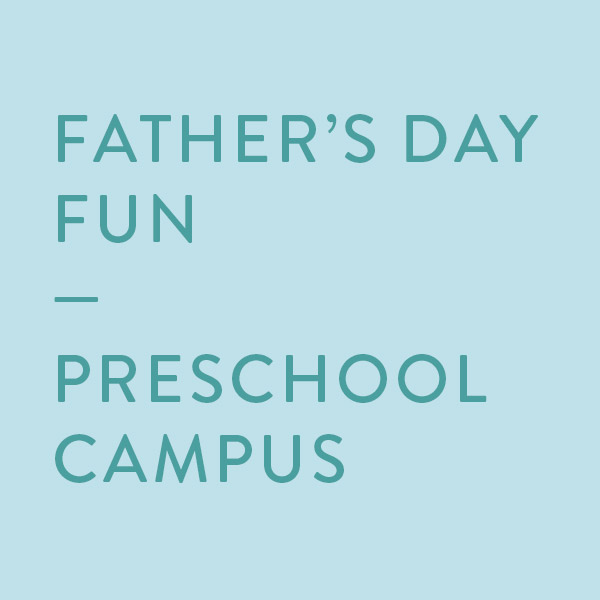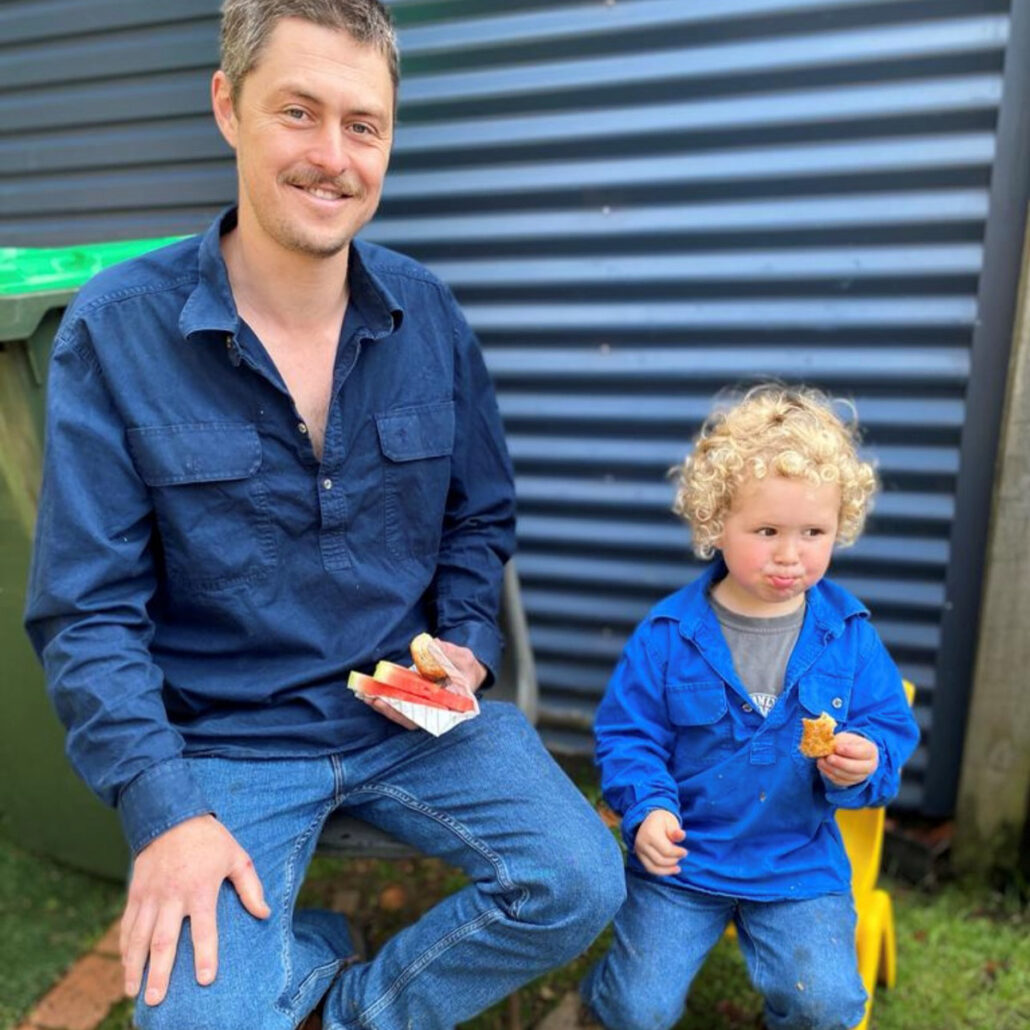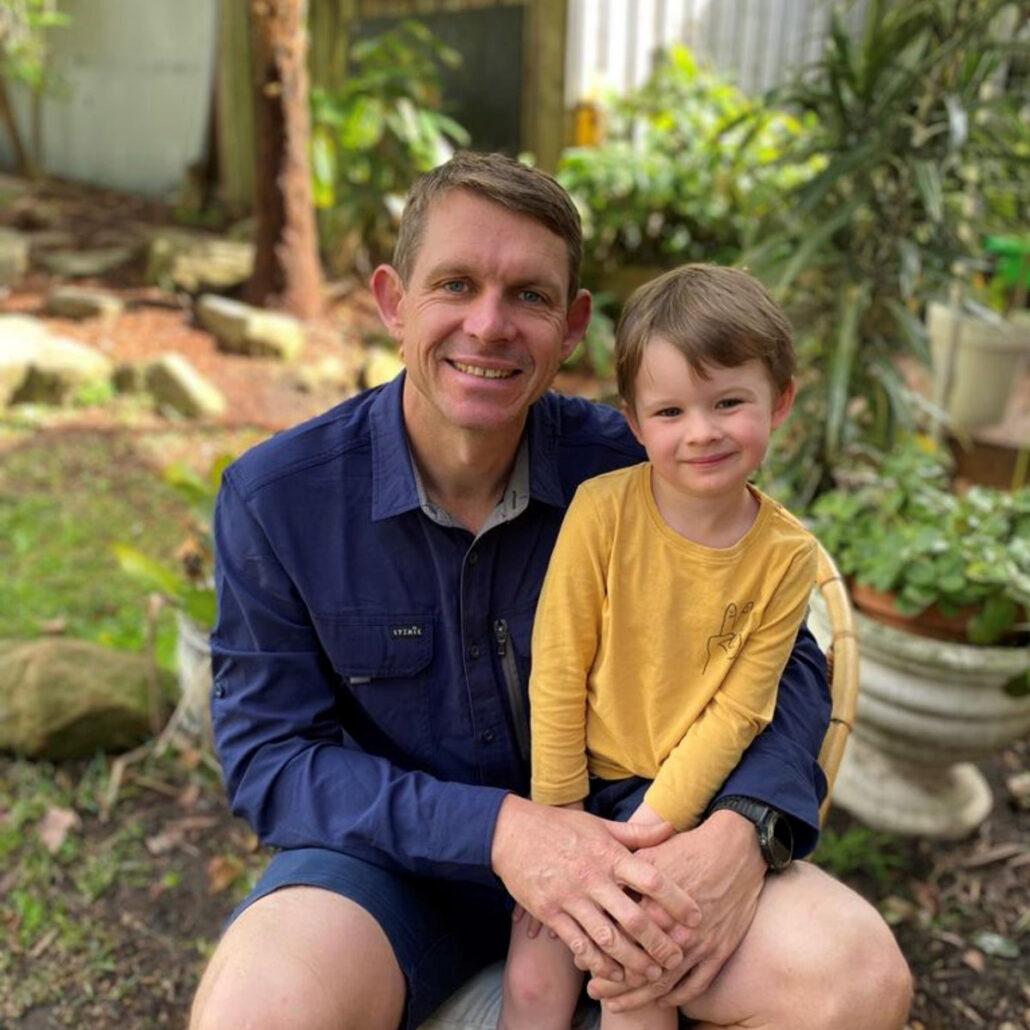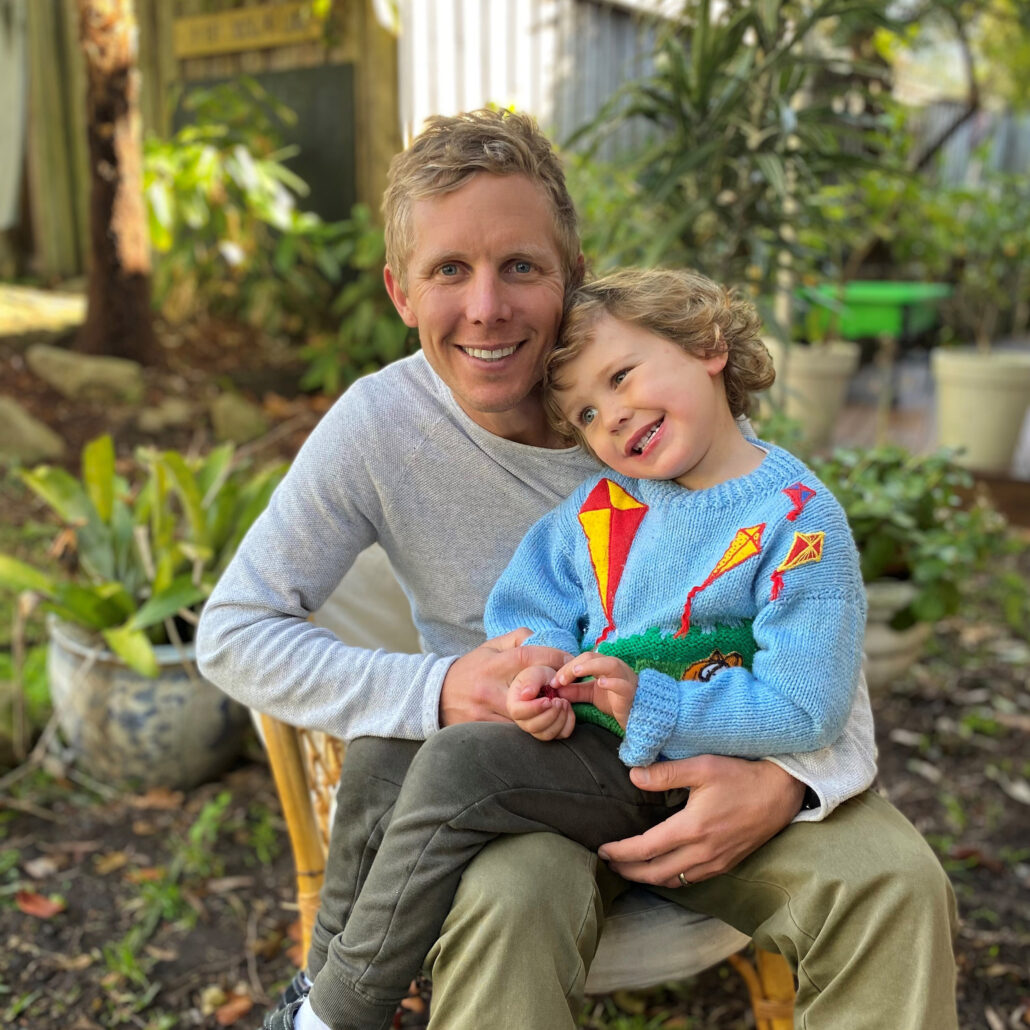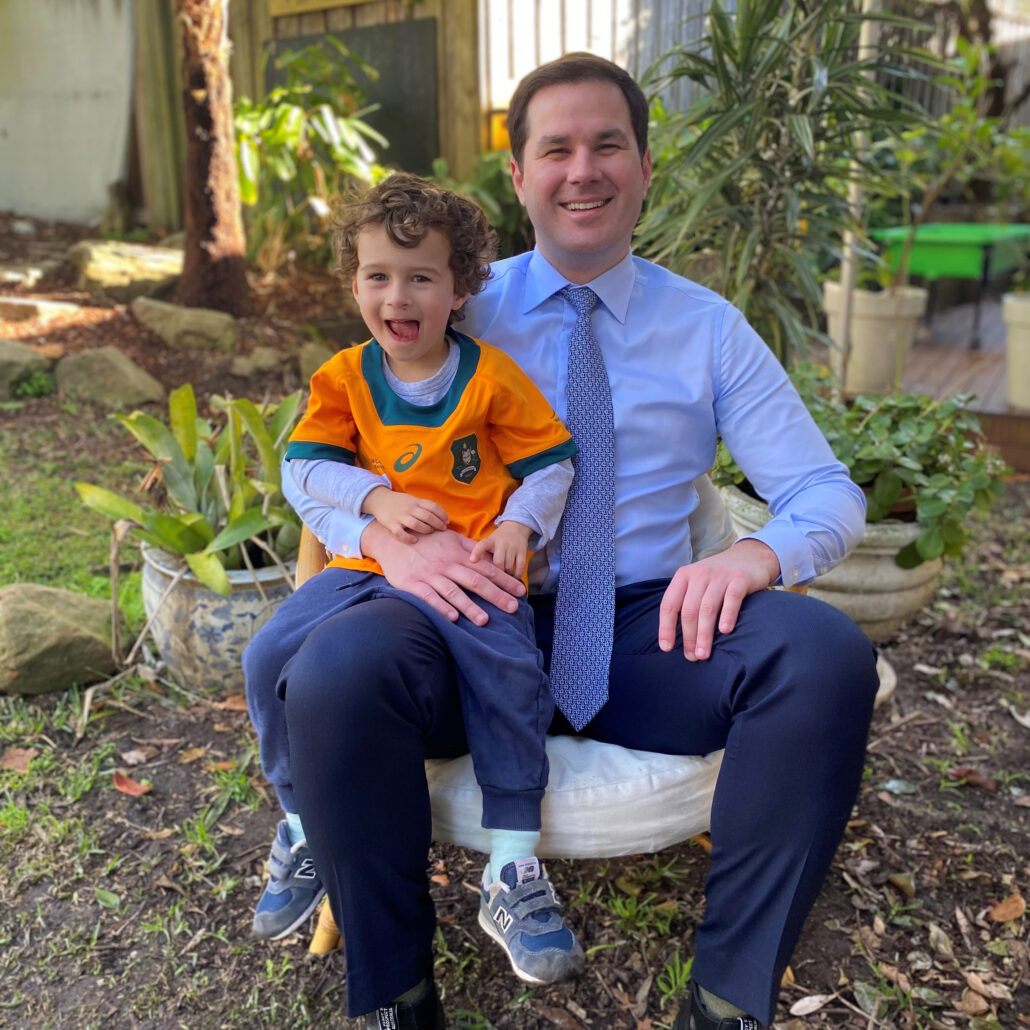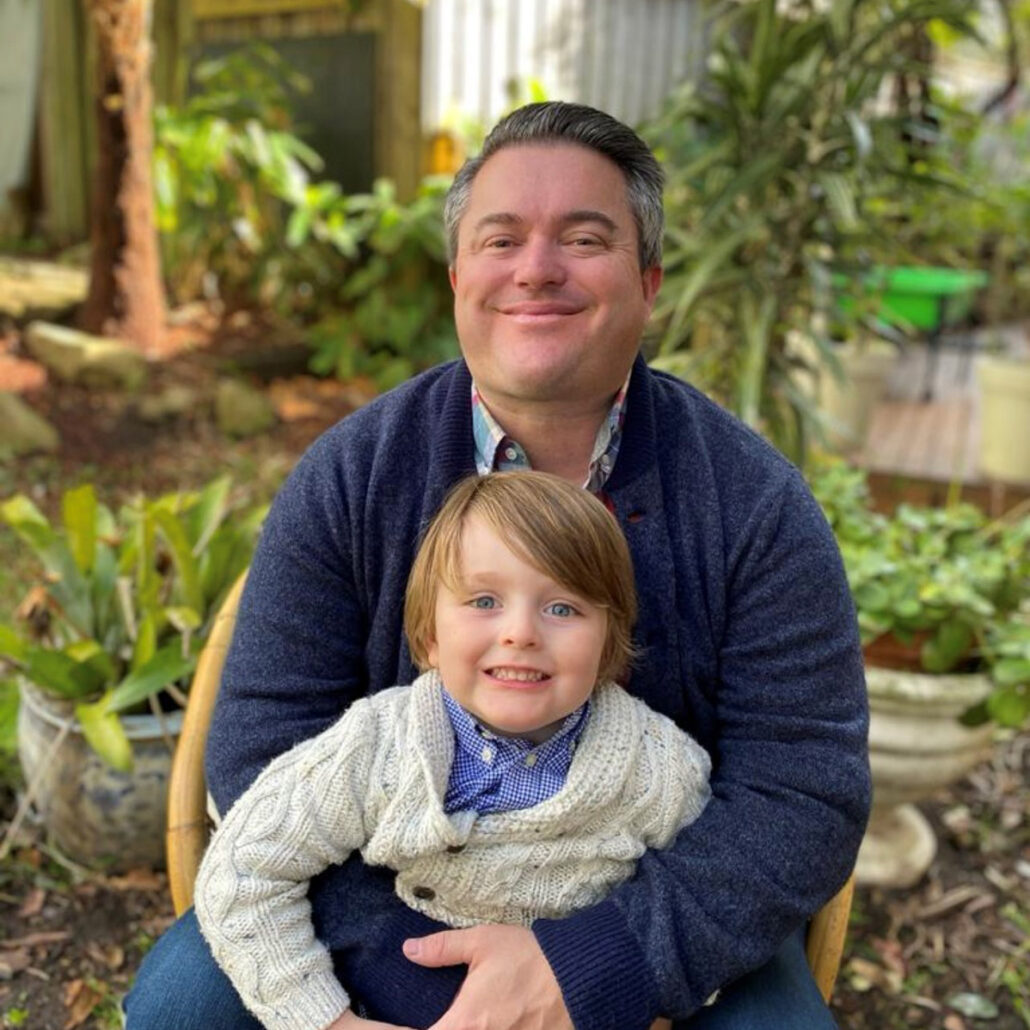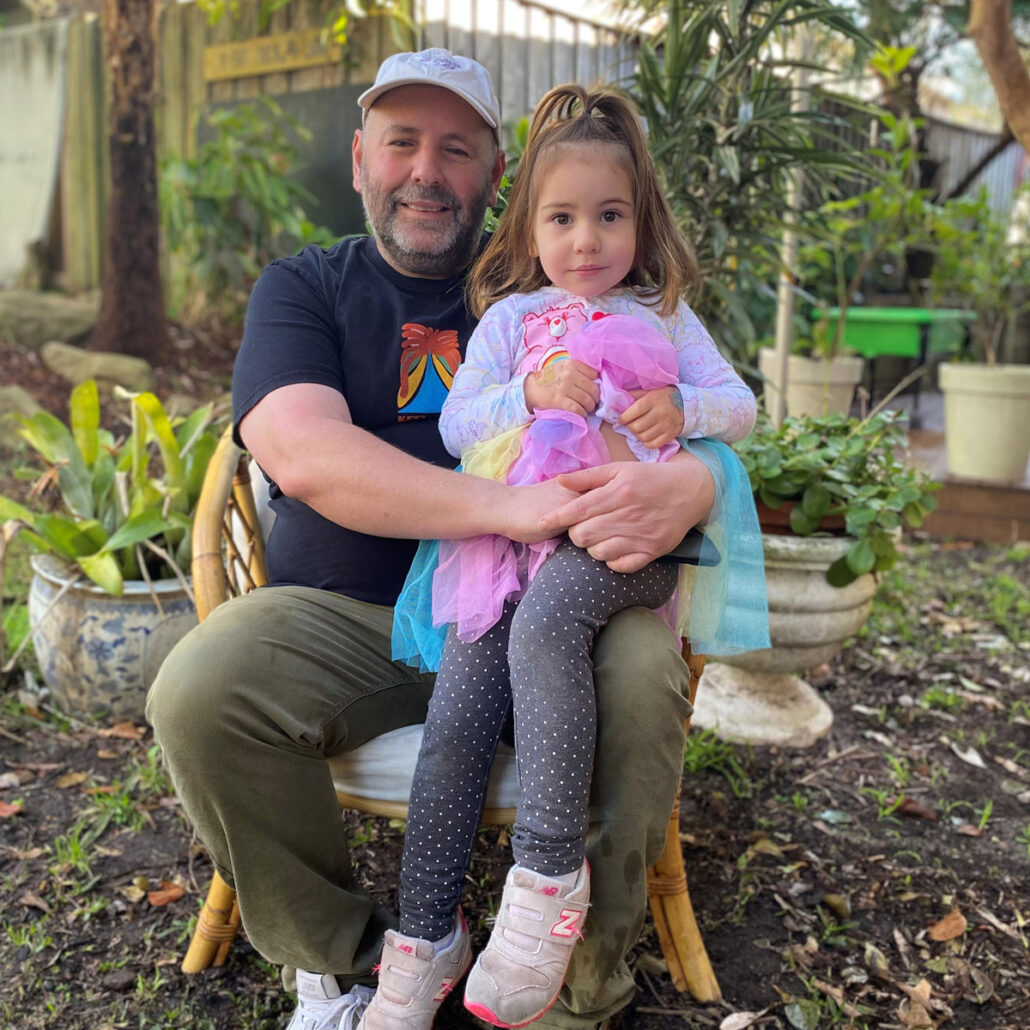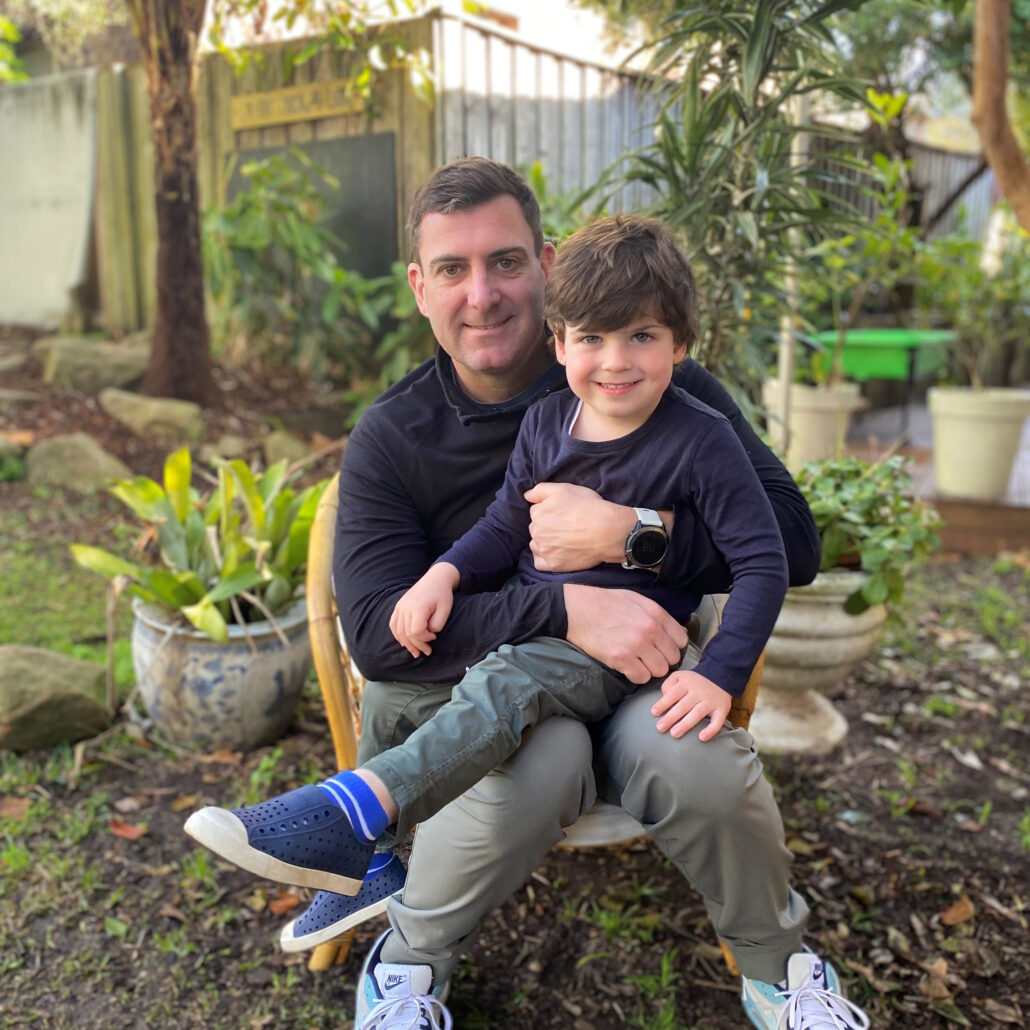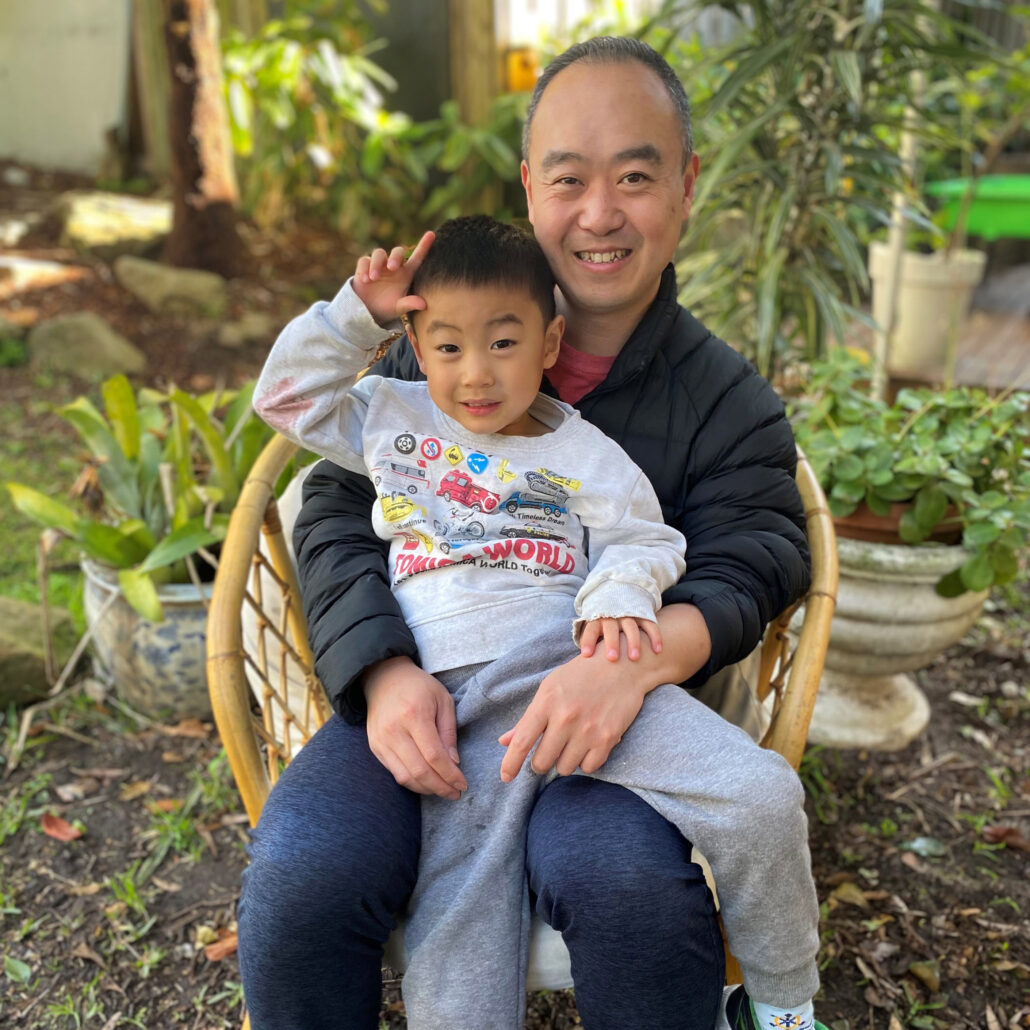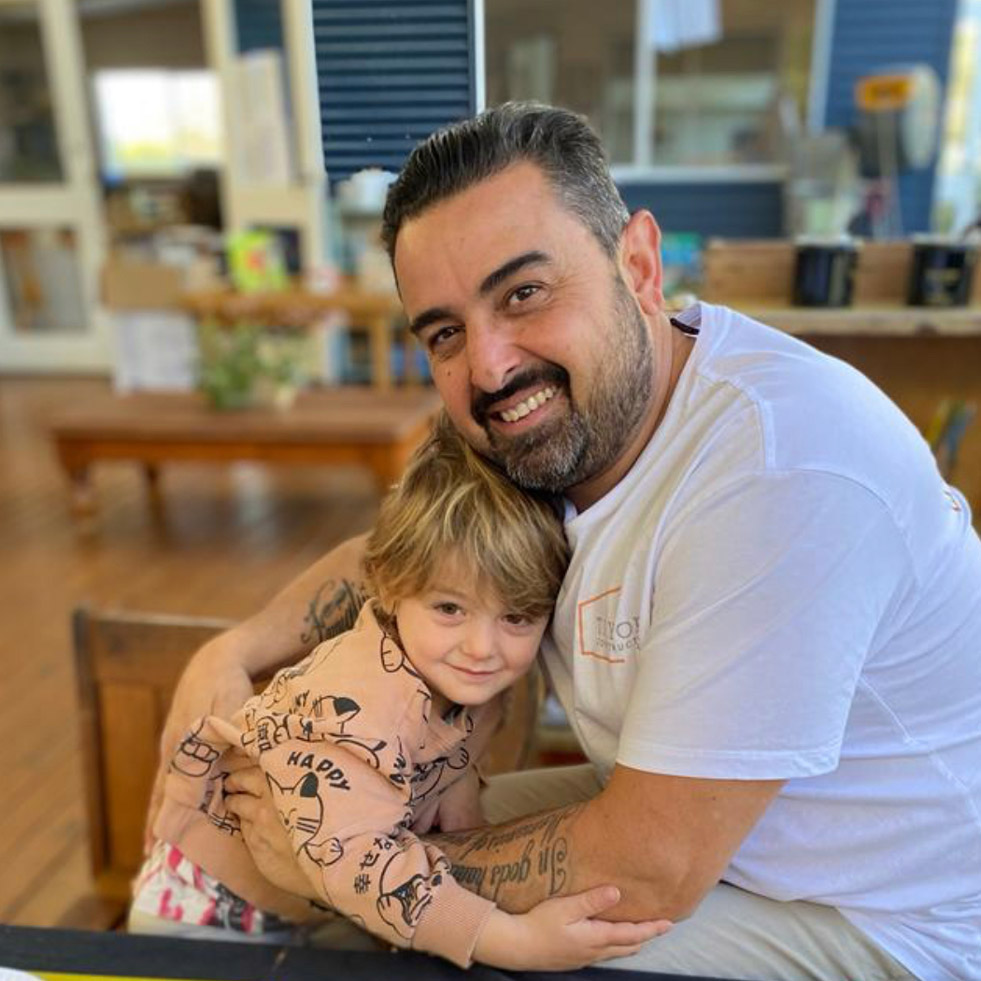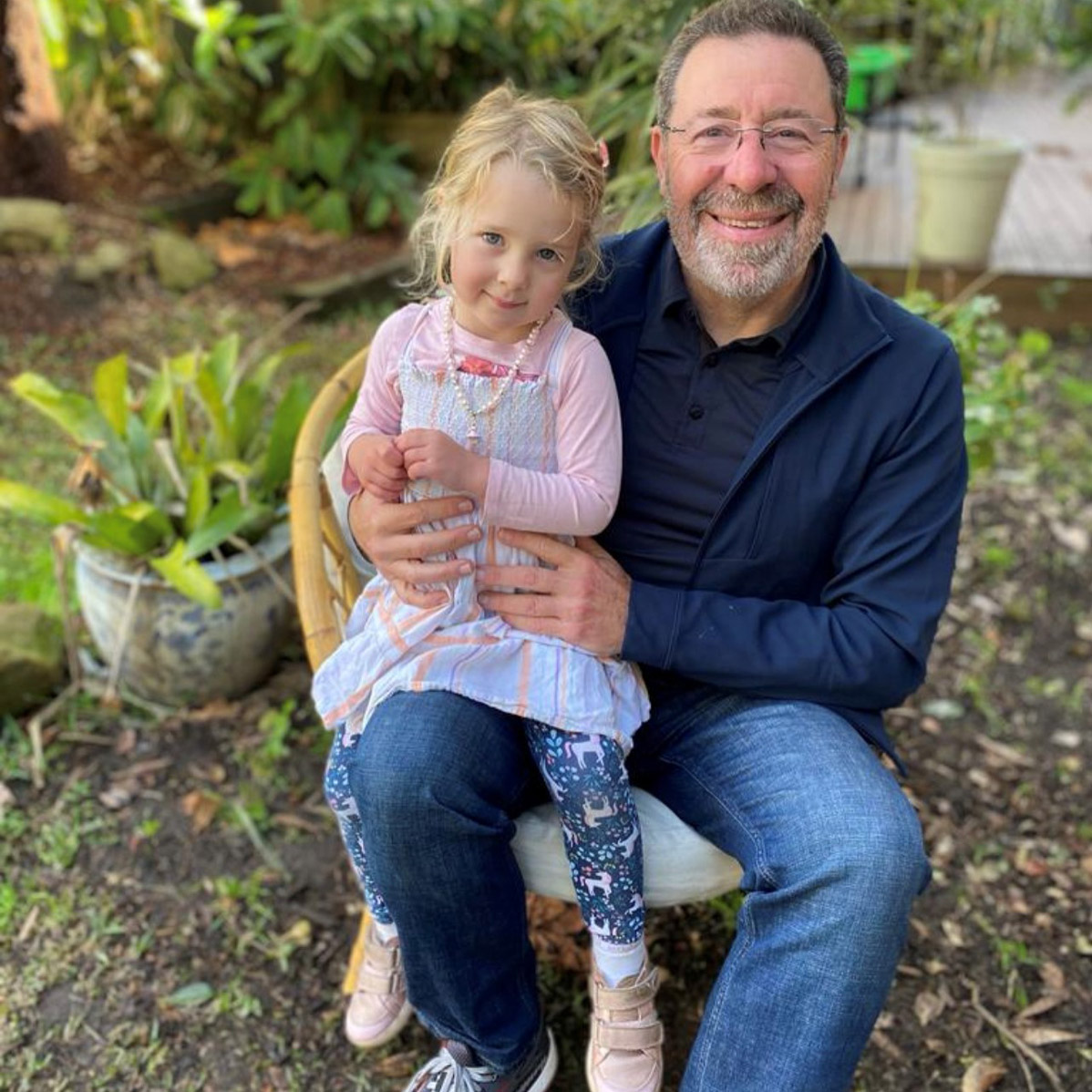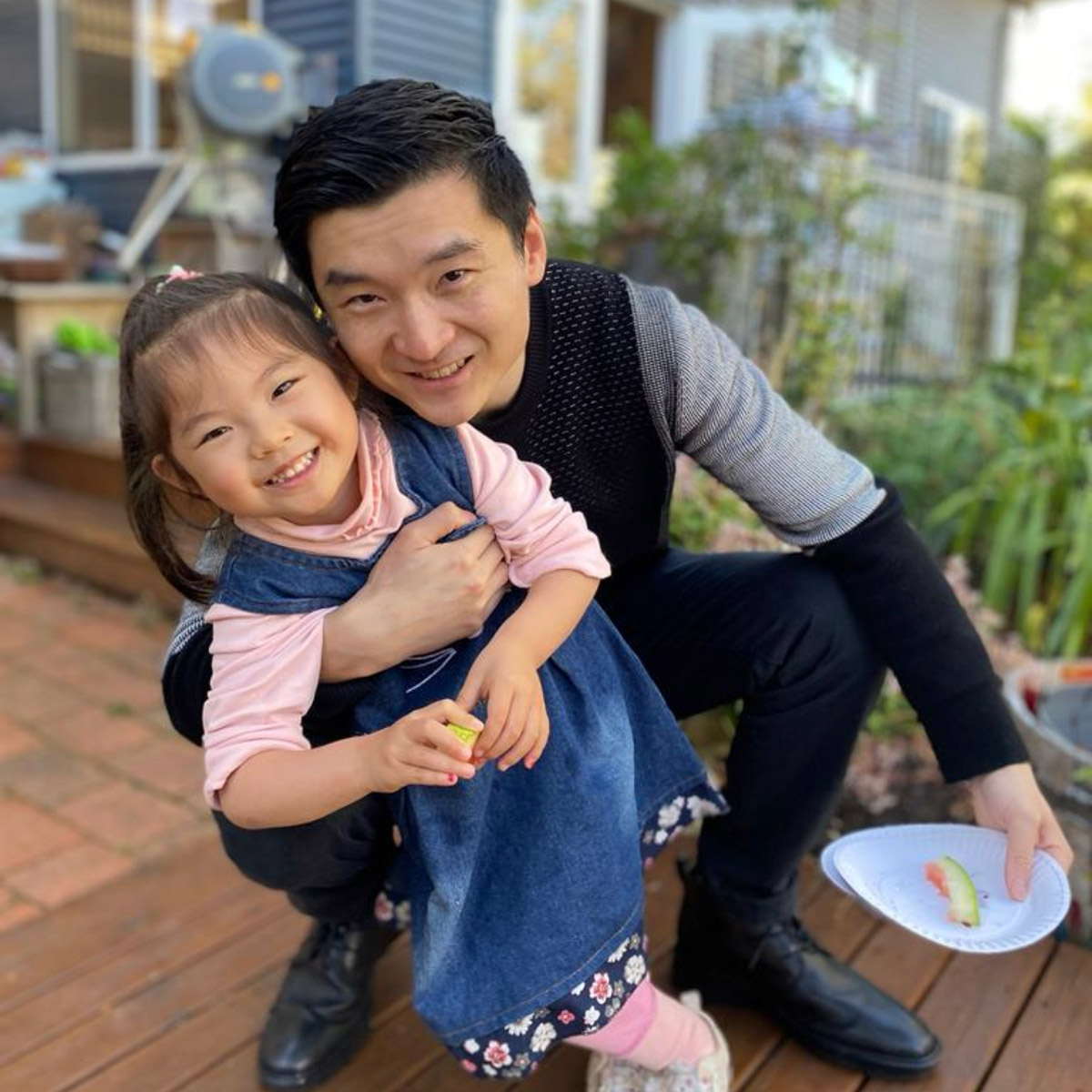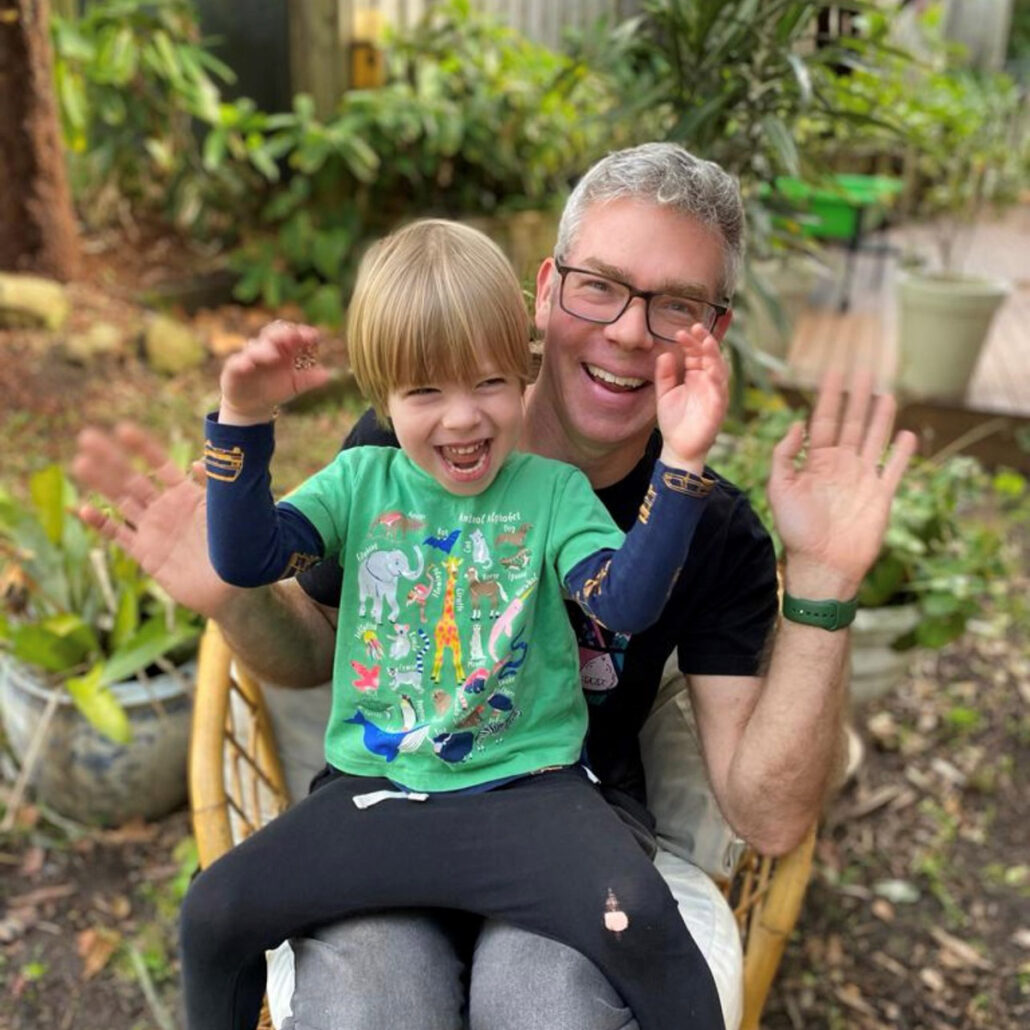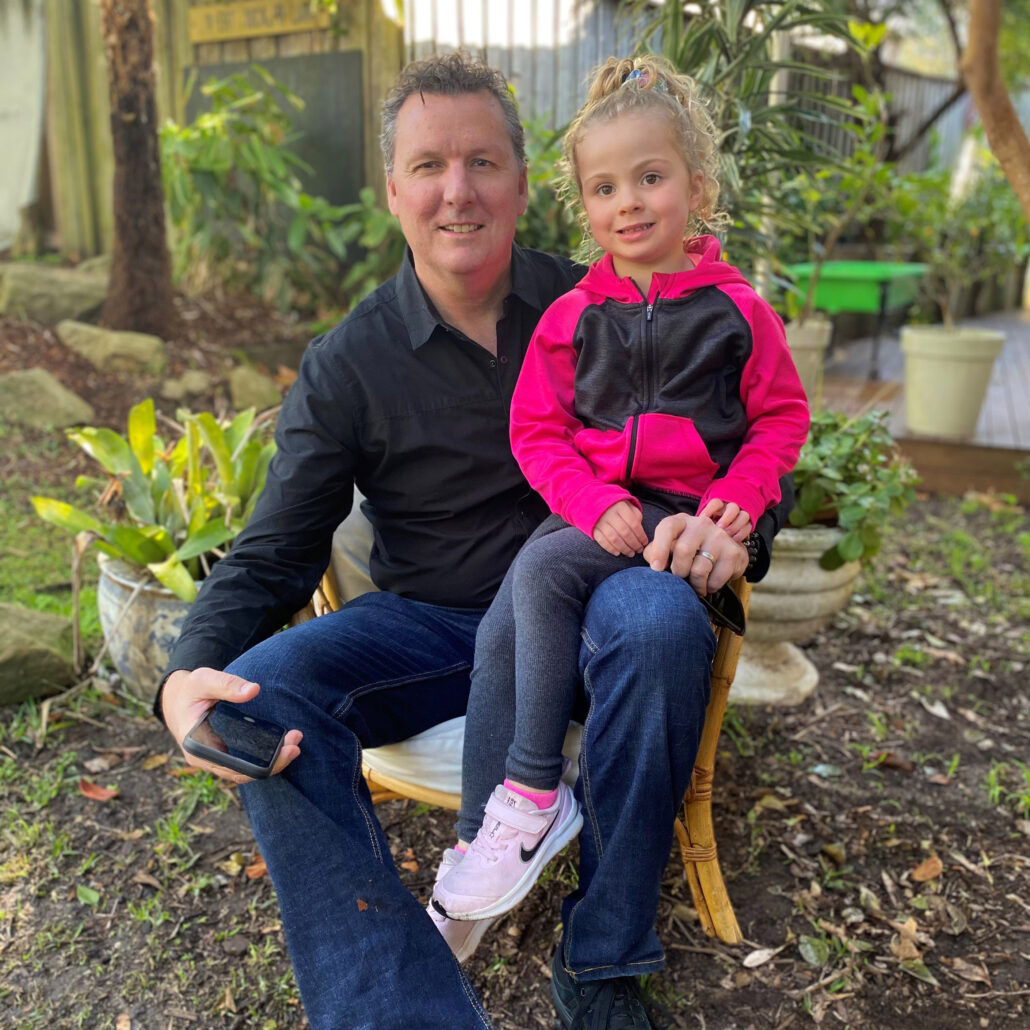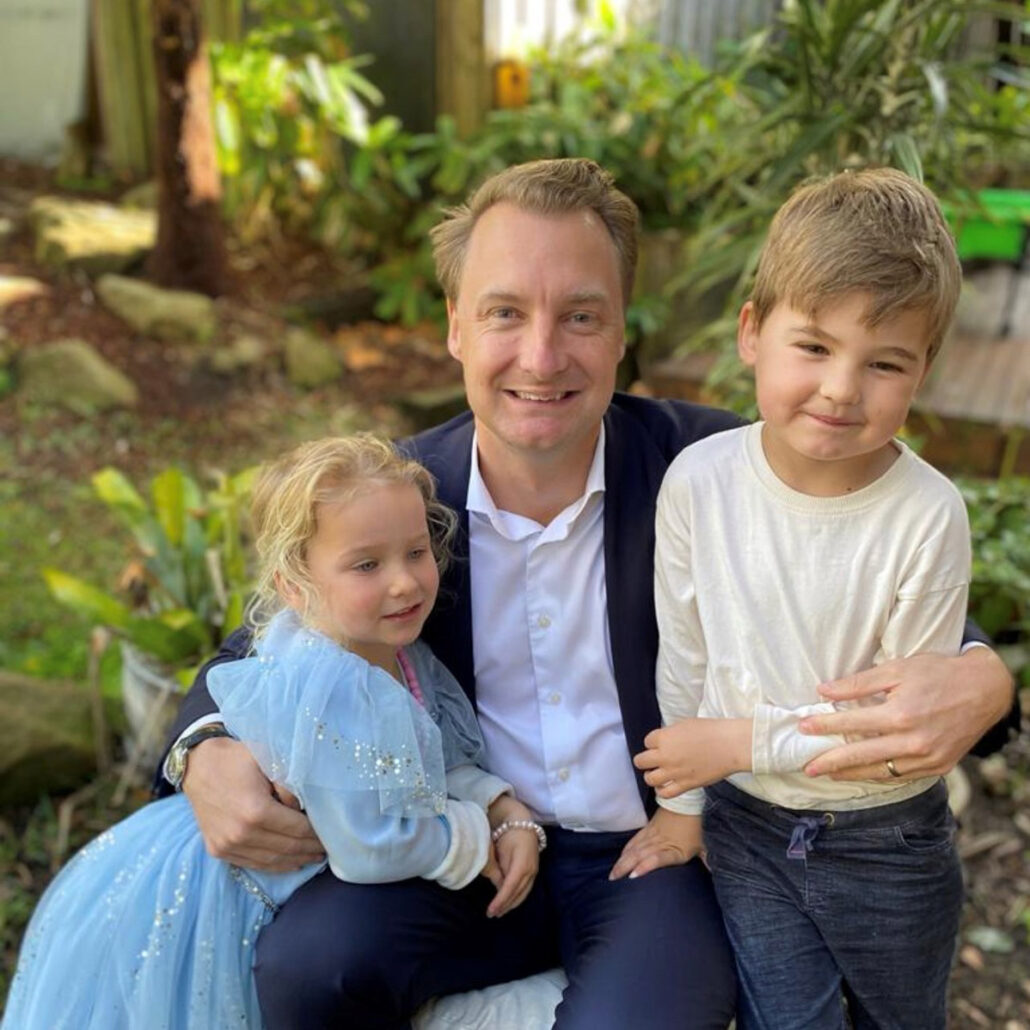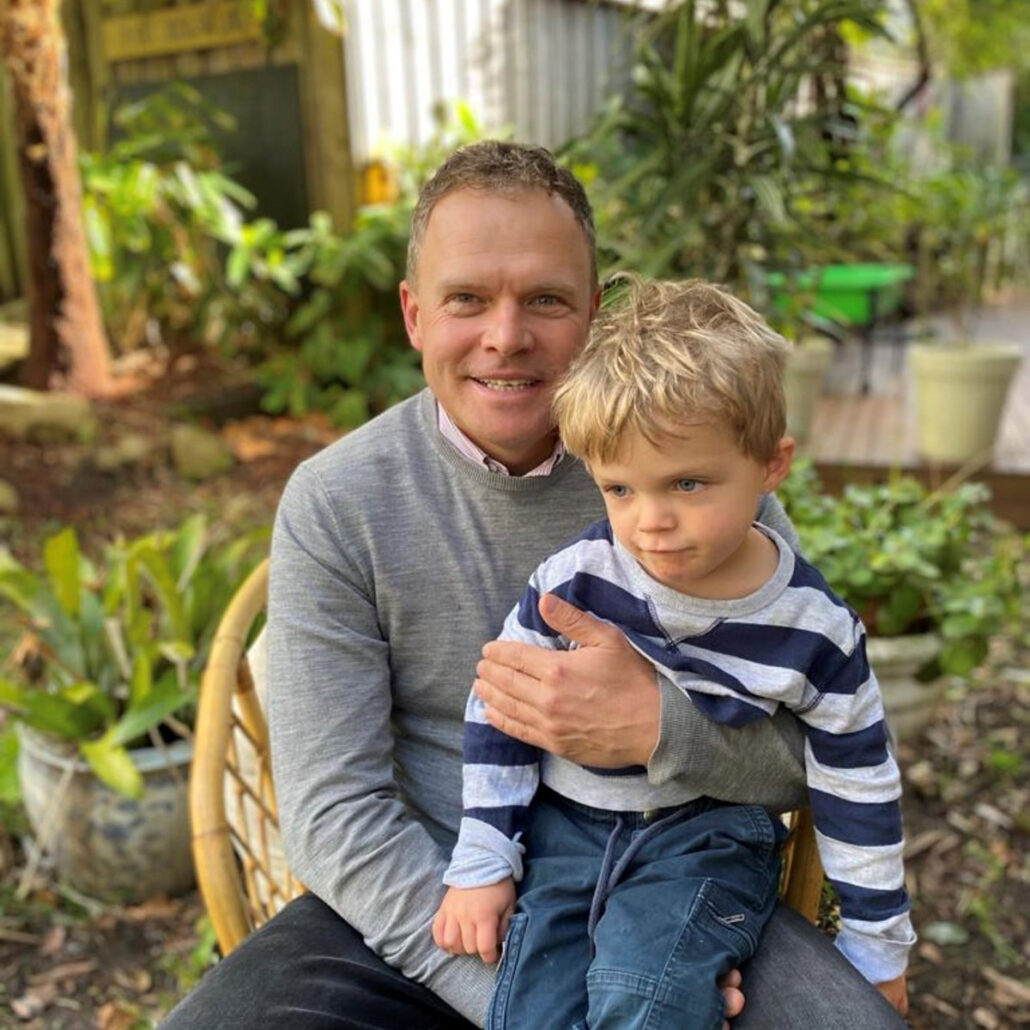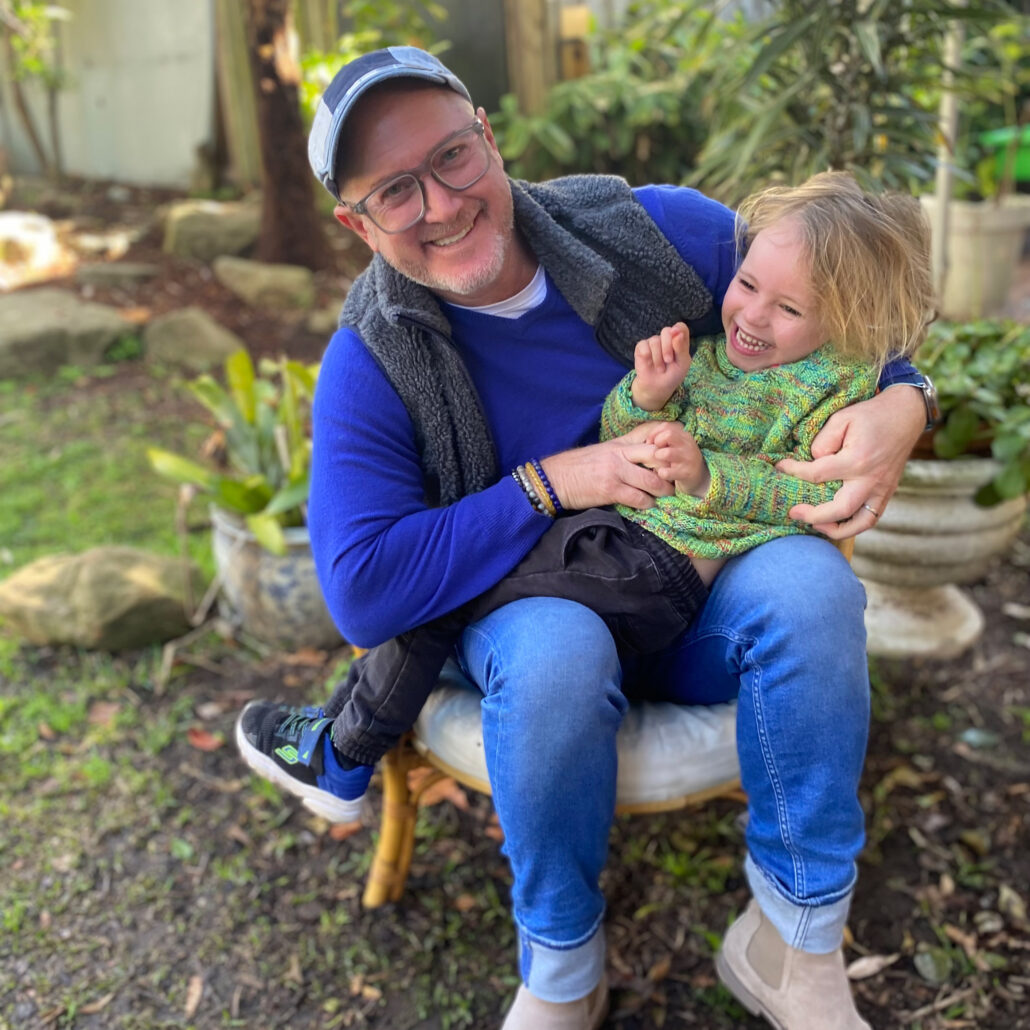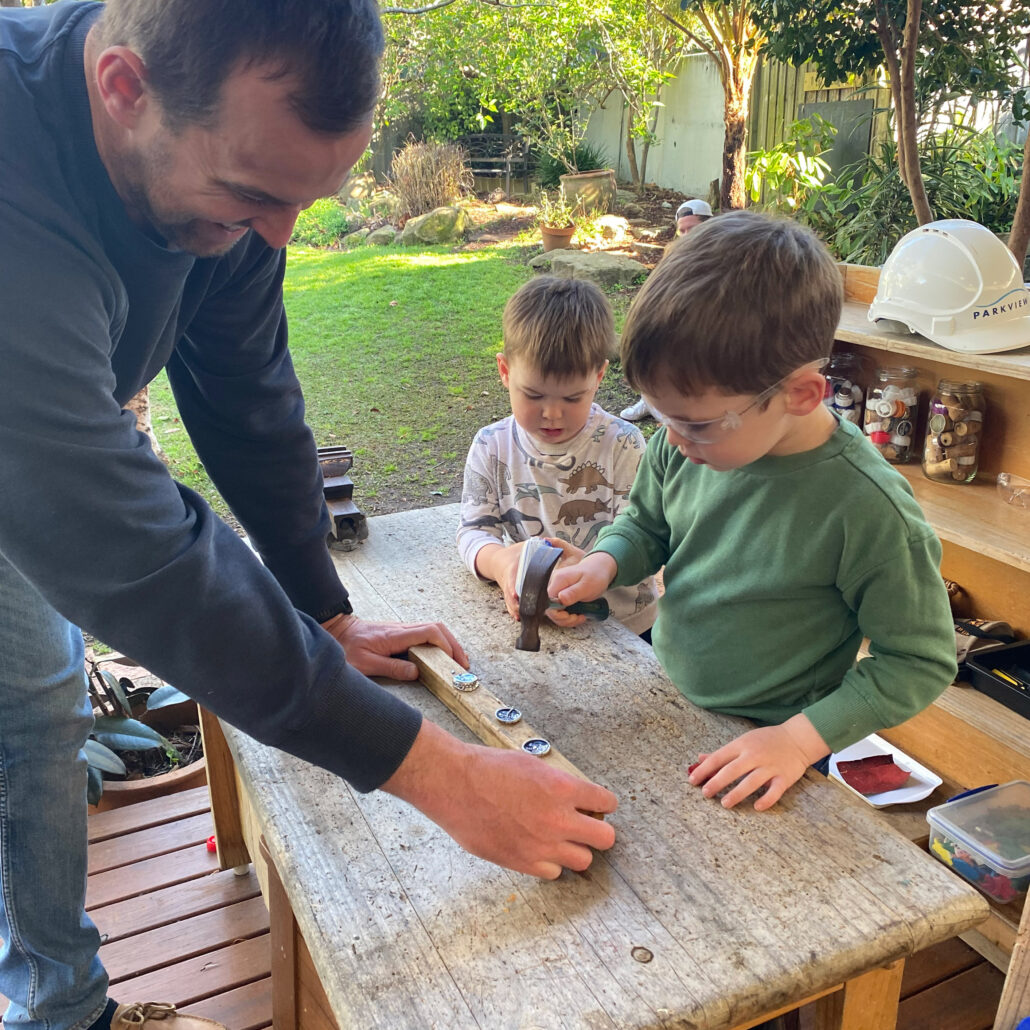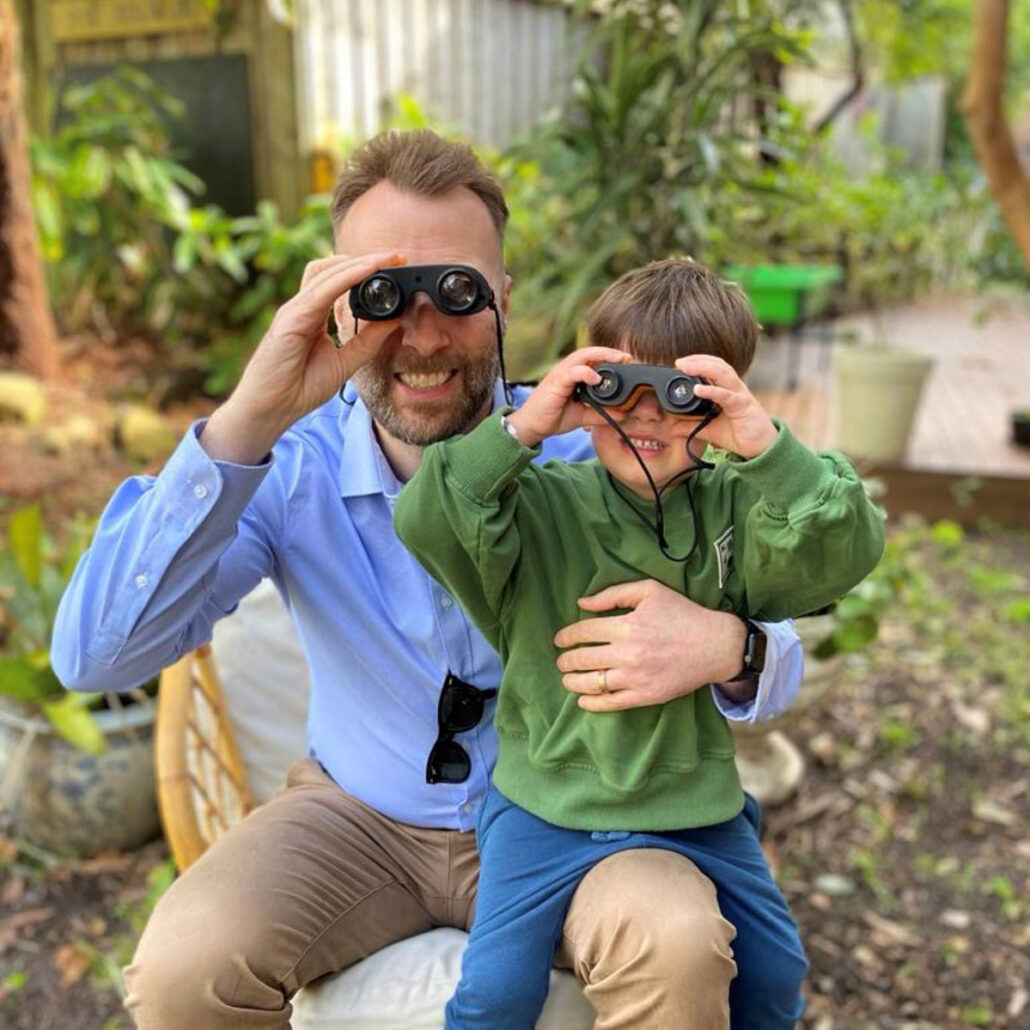 ELOUERA | Stage 1 Infant Community
In Elouera the children have been enjoying building with different materials and using their imagination to create many different things. Construction activities spark creativity and help boost their way of thinking. Building stimulates problem solving, introduces mathematical concepts, develops fine motor skills and hand eye coordination. This work helps teach children focus, patience and persistence. The children also get very proud of their creations and excited to show them off to all their friends.
— Nina, Rachel, Sarah and Yuko.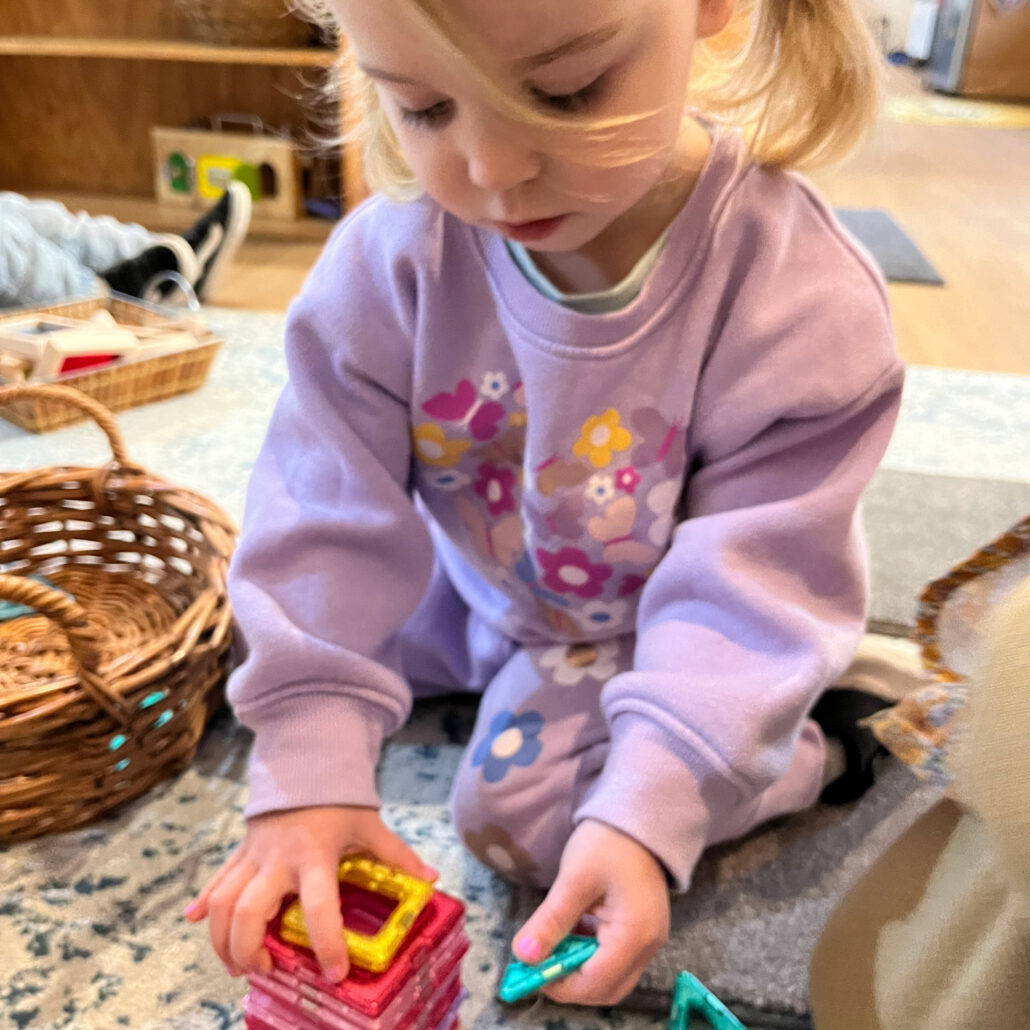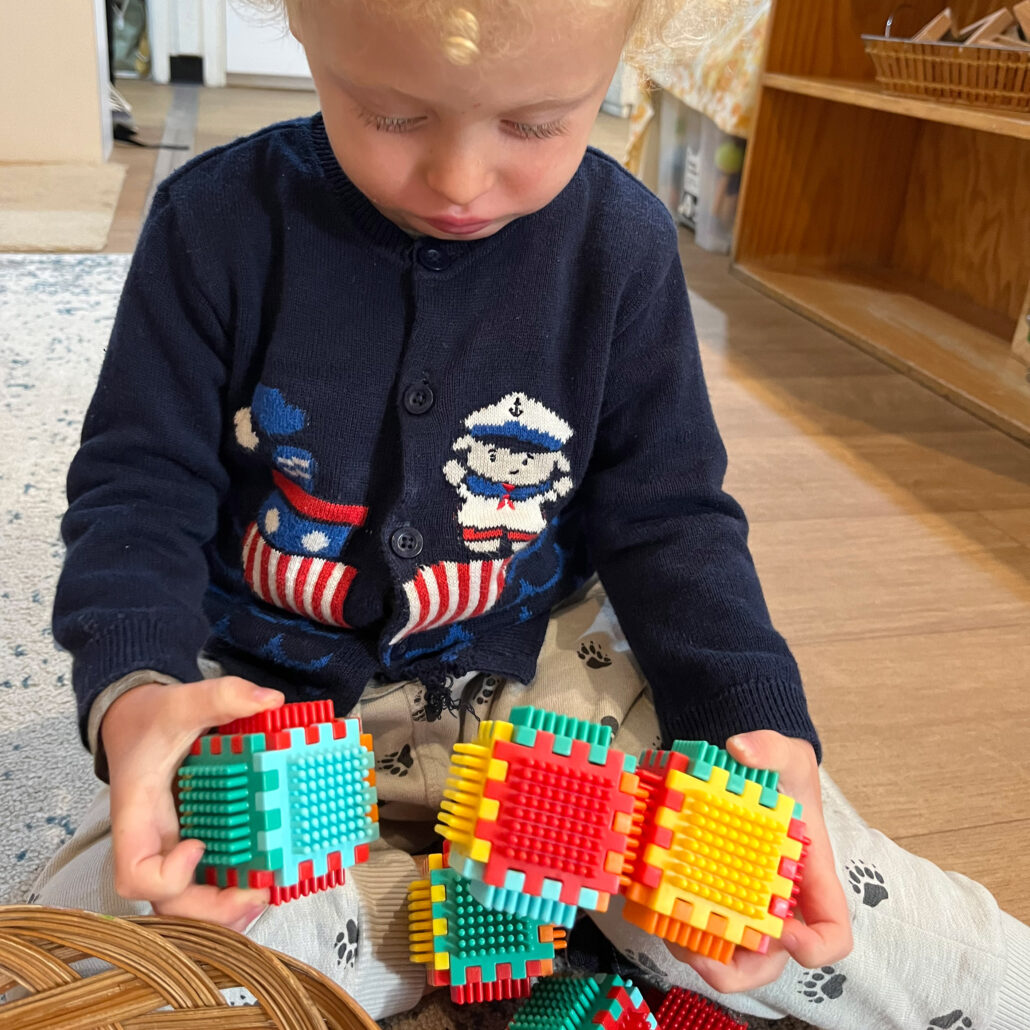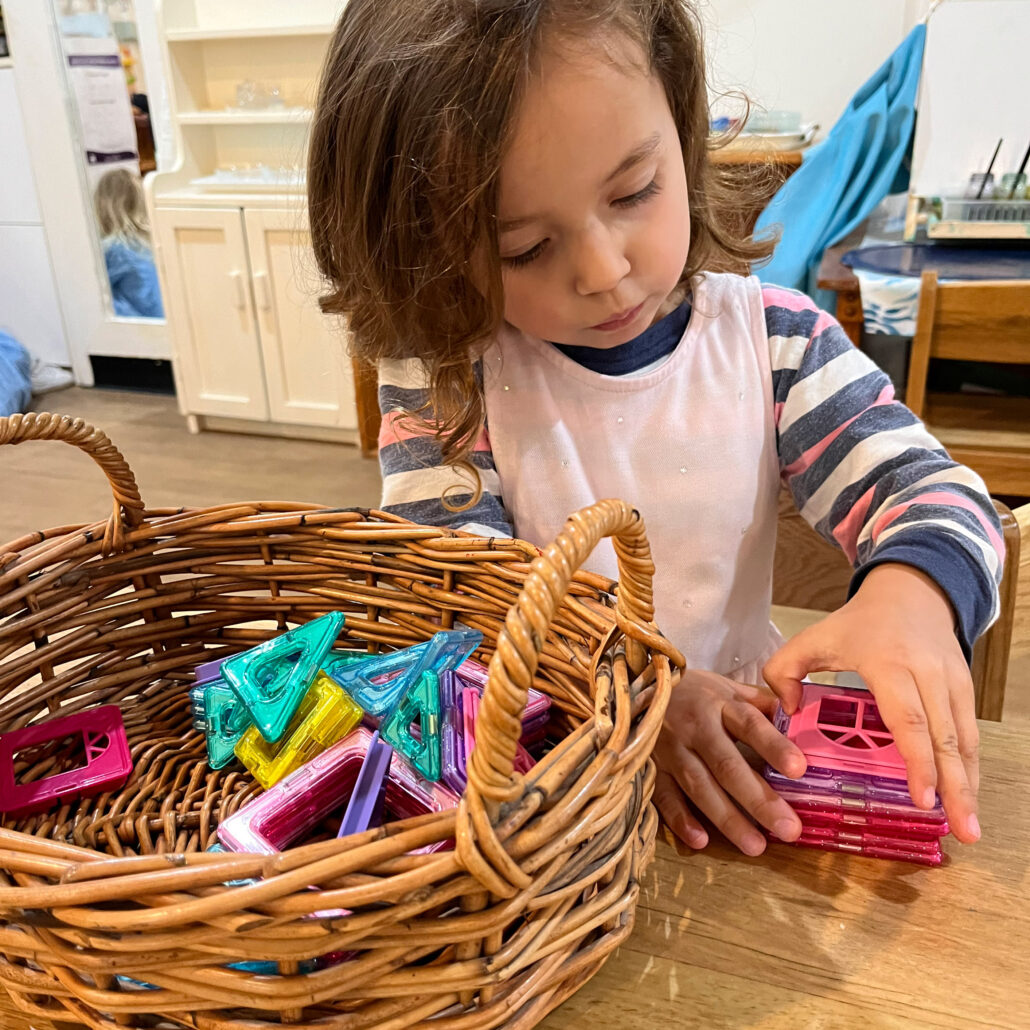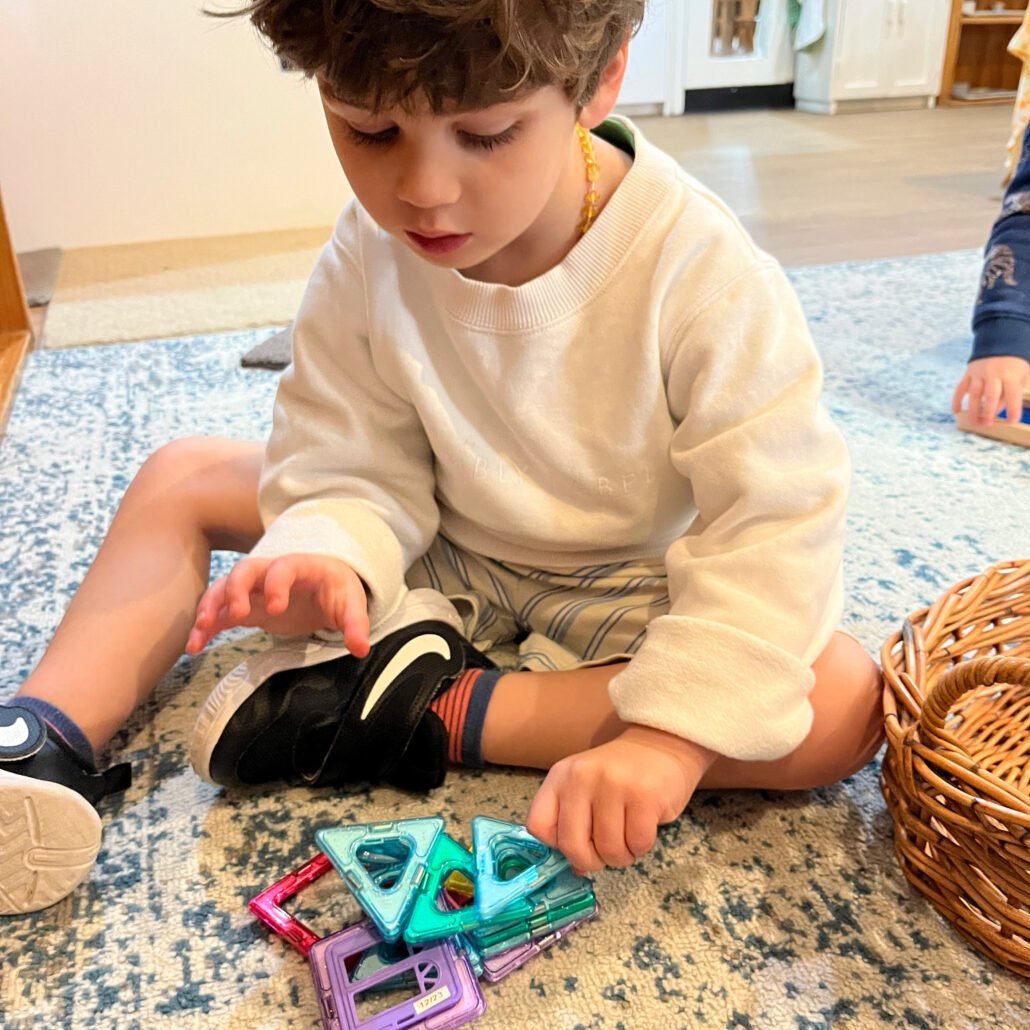 The gift of giving- last week some of the children in the Burbangana class helped to collate and pack the grocery donations our wonderful community has been collecting over the last few months. We talked about families who are in need of support and how privileged we are to have full pantries. These ongoing lessons about contribution and giving back to our community help to raise a generation of kind and generous humans.
— Helen, Teresa & Claire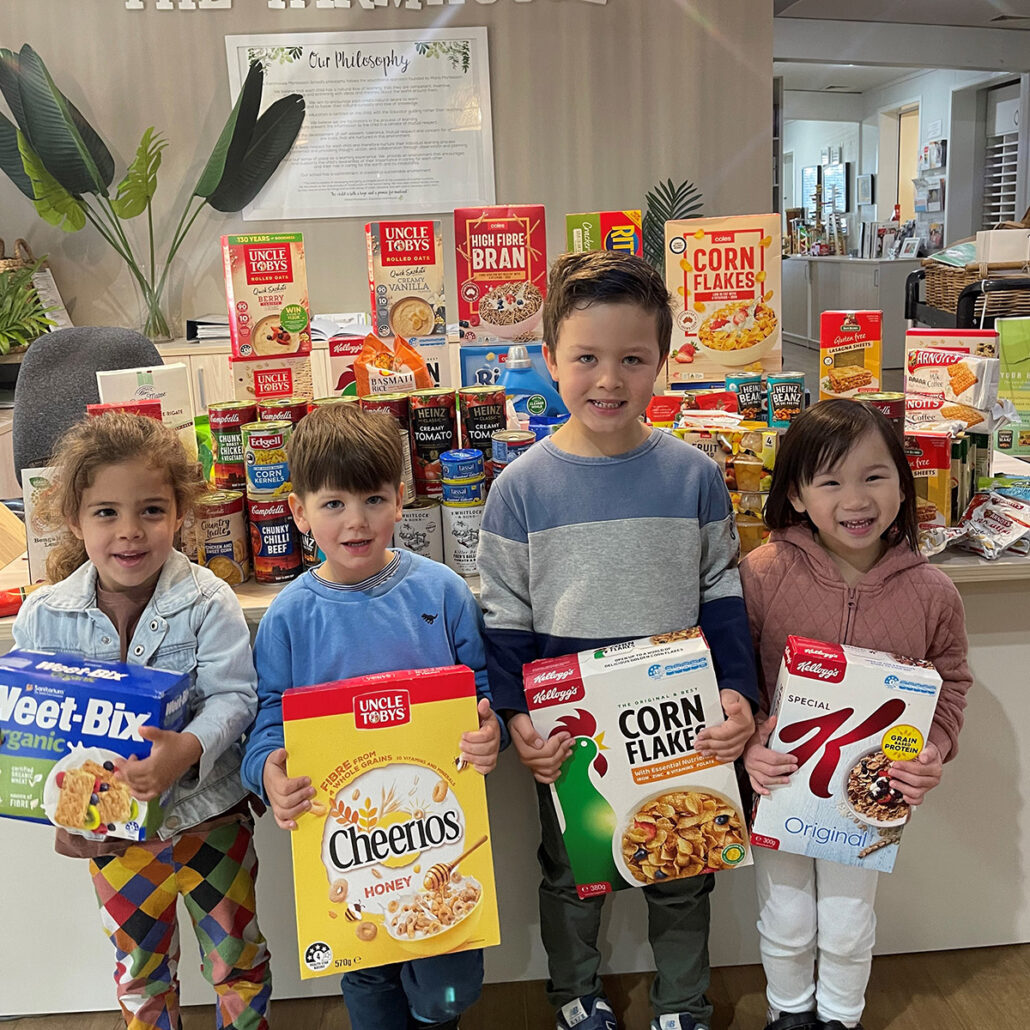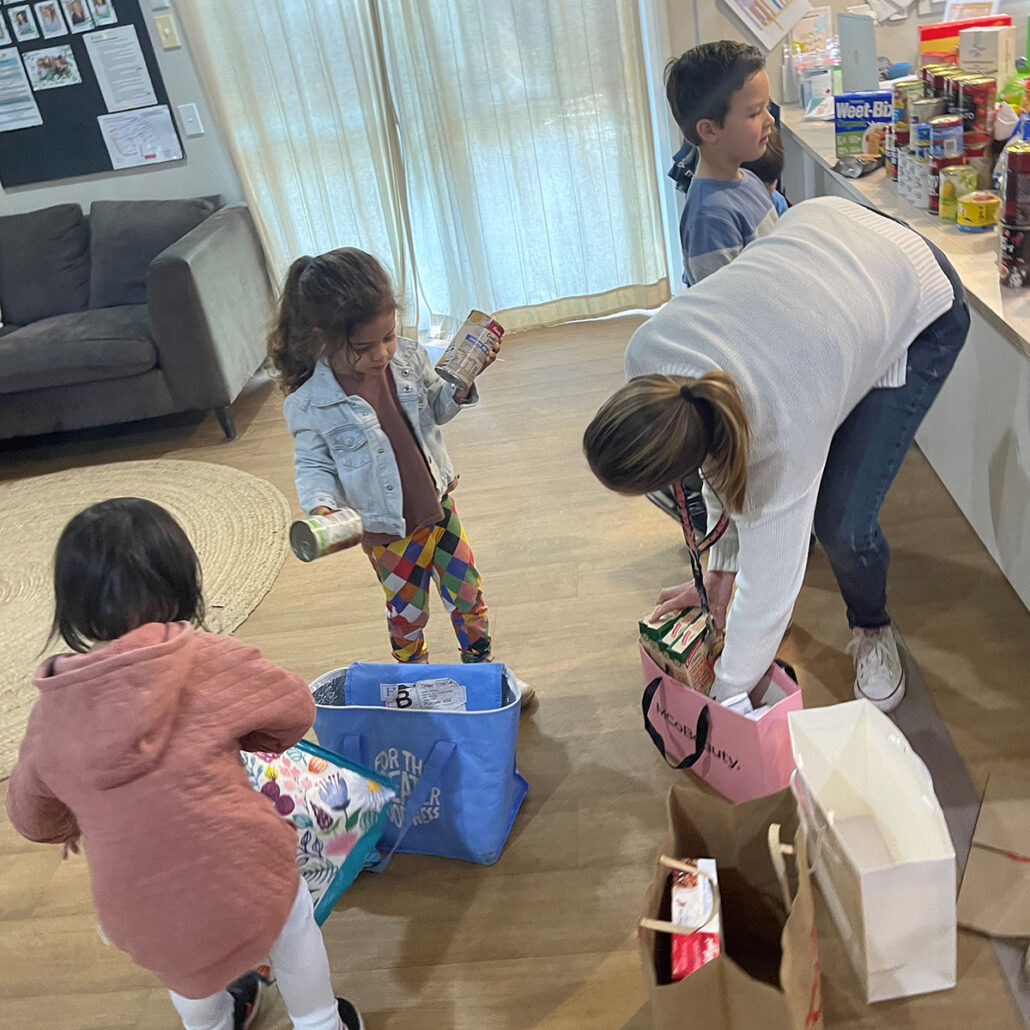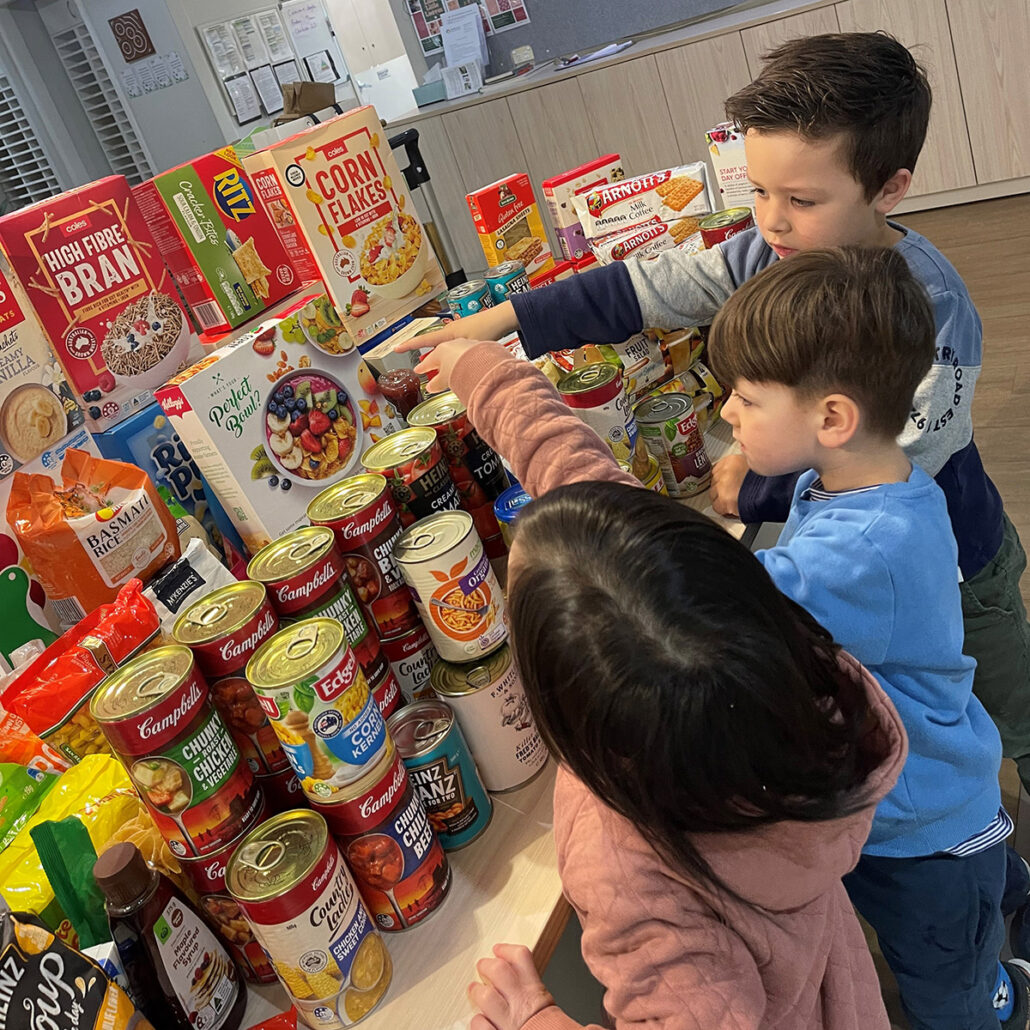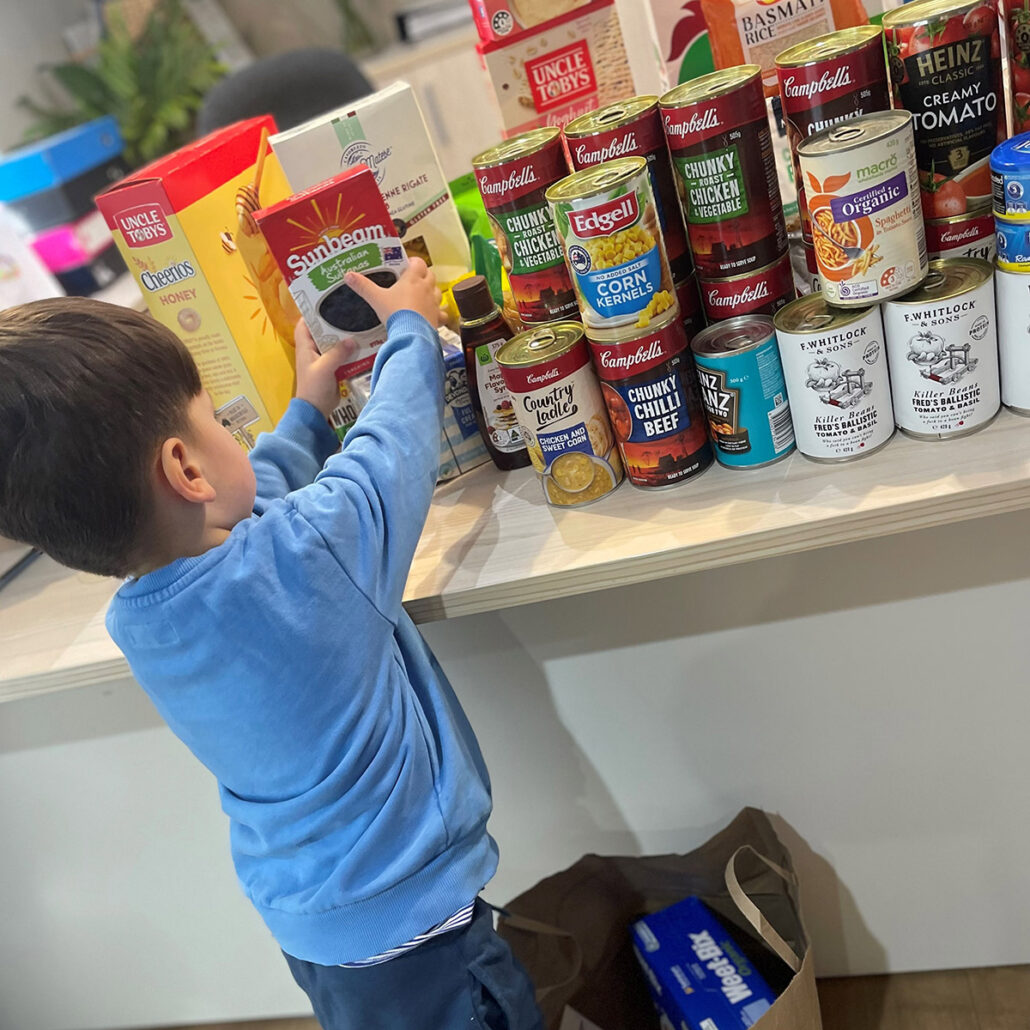 Last week the Cooinda children enjoyed taking care of their environment through many Practical Life activities such as window cleaning, table scrubbing and dusting. Care of the environment activities foster love for the environment, help children connect and engage with nature, and encourage the child to interact with the environment, exhibiting respect and love.  Such activities also help the child form a connection with their home environment, in which they find a personal responsibility towards it.
— Catalina, Elizabeth, Jo and Angela.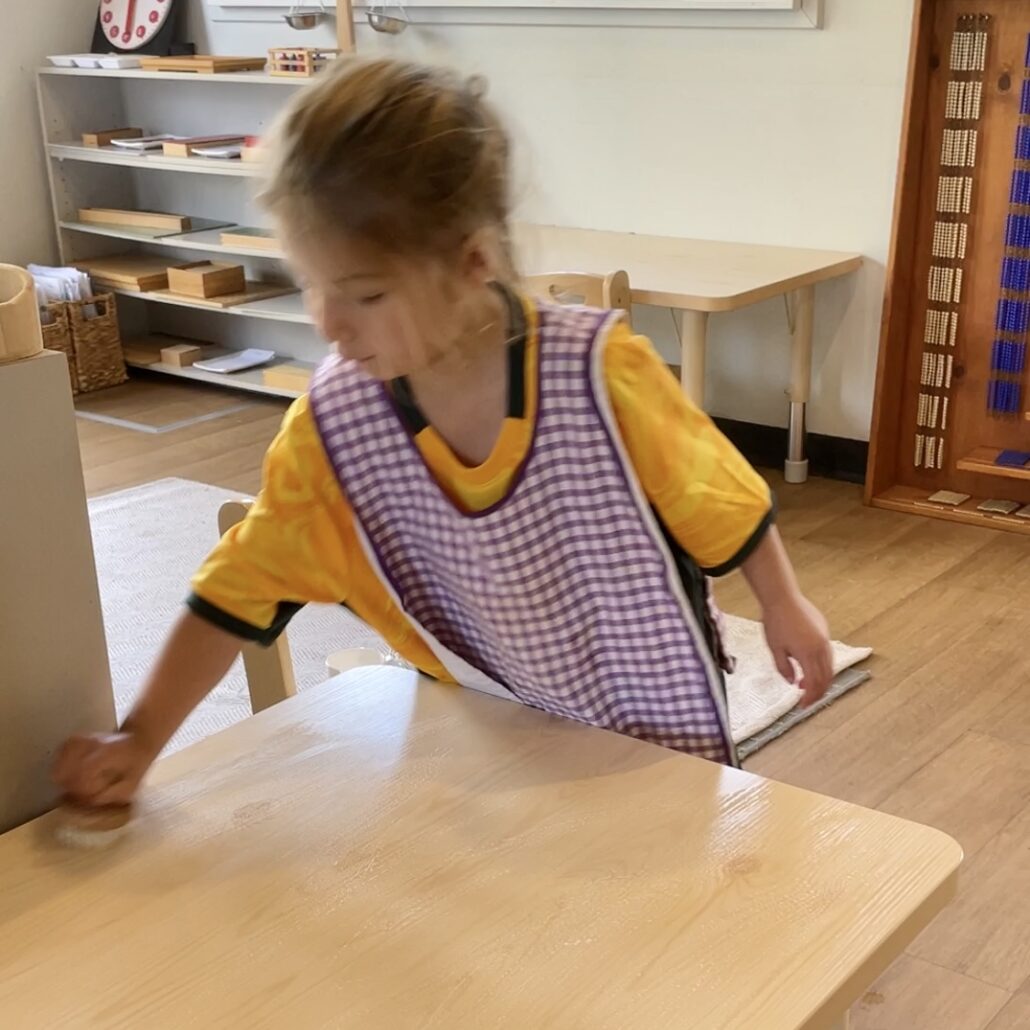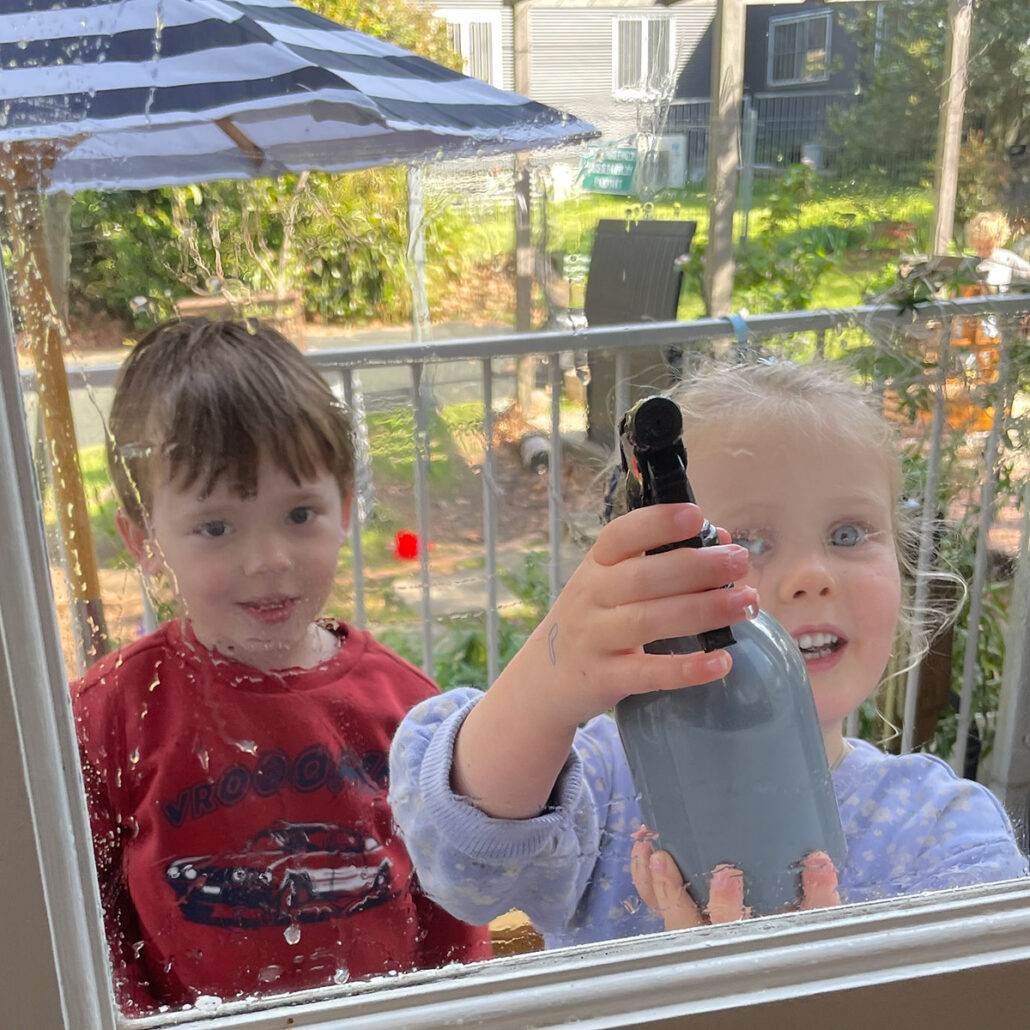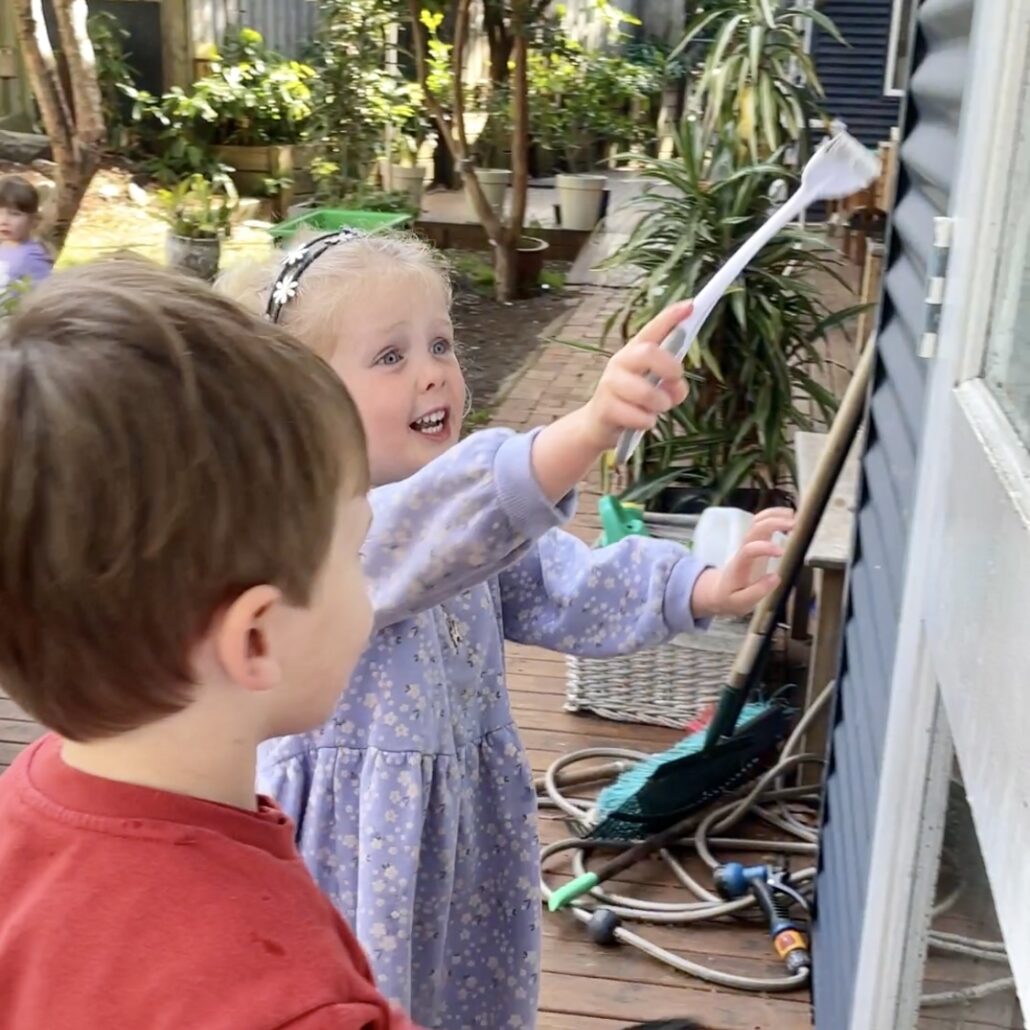 AMAROO | OUTDOOR CLASSROOM
Who doesn't love a good book!  Talking this week with the children about fiction and non-fiction books for Book Week has inspired lots of discussion and creativity.  Children have been the authors and illustrators of their own books. We have created non fiction books full of facts. Fiction books about everything from a plait that jumped from one head to another
to a cat that learnt to use the toilet!  Lots of fun, sharing of ideas, opportunities to demonstrate comprehension, knowledge and vocabulary. We  even had a go at rhyming and poetry with some finger puppets for inspiration.
This early literacy exploration will hopefully help children develop a life long love of books.
– Dawn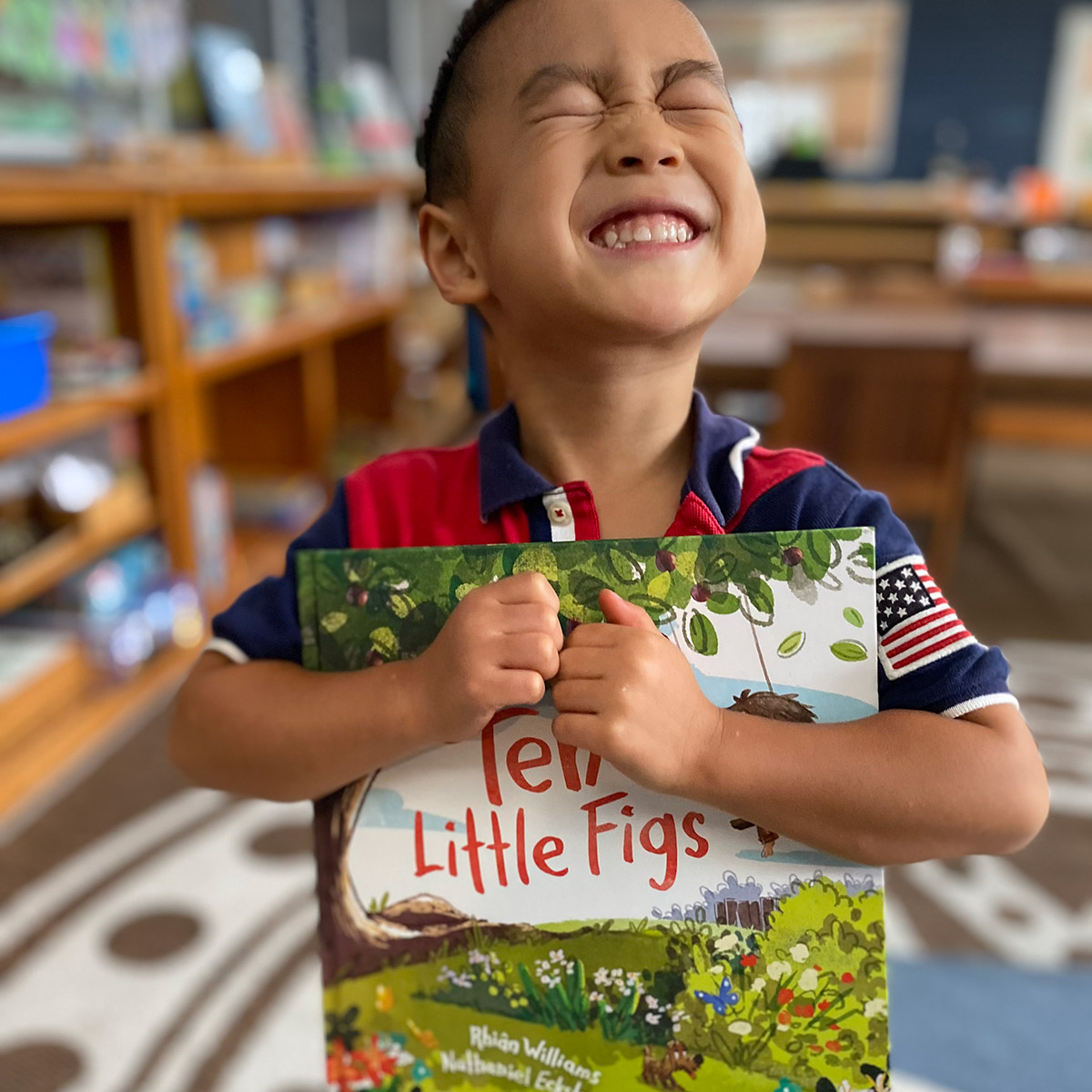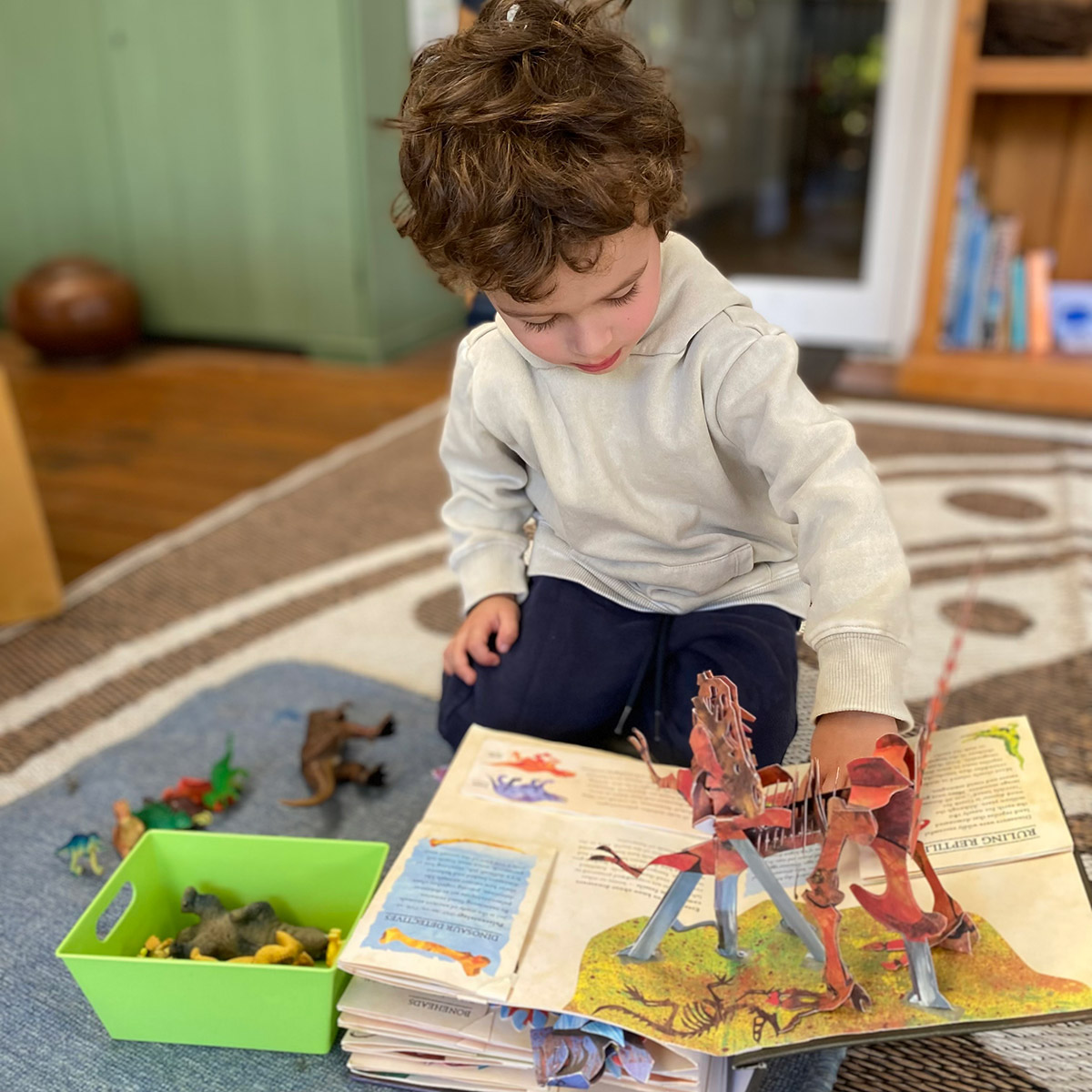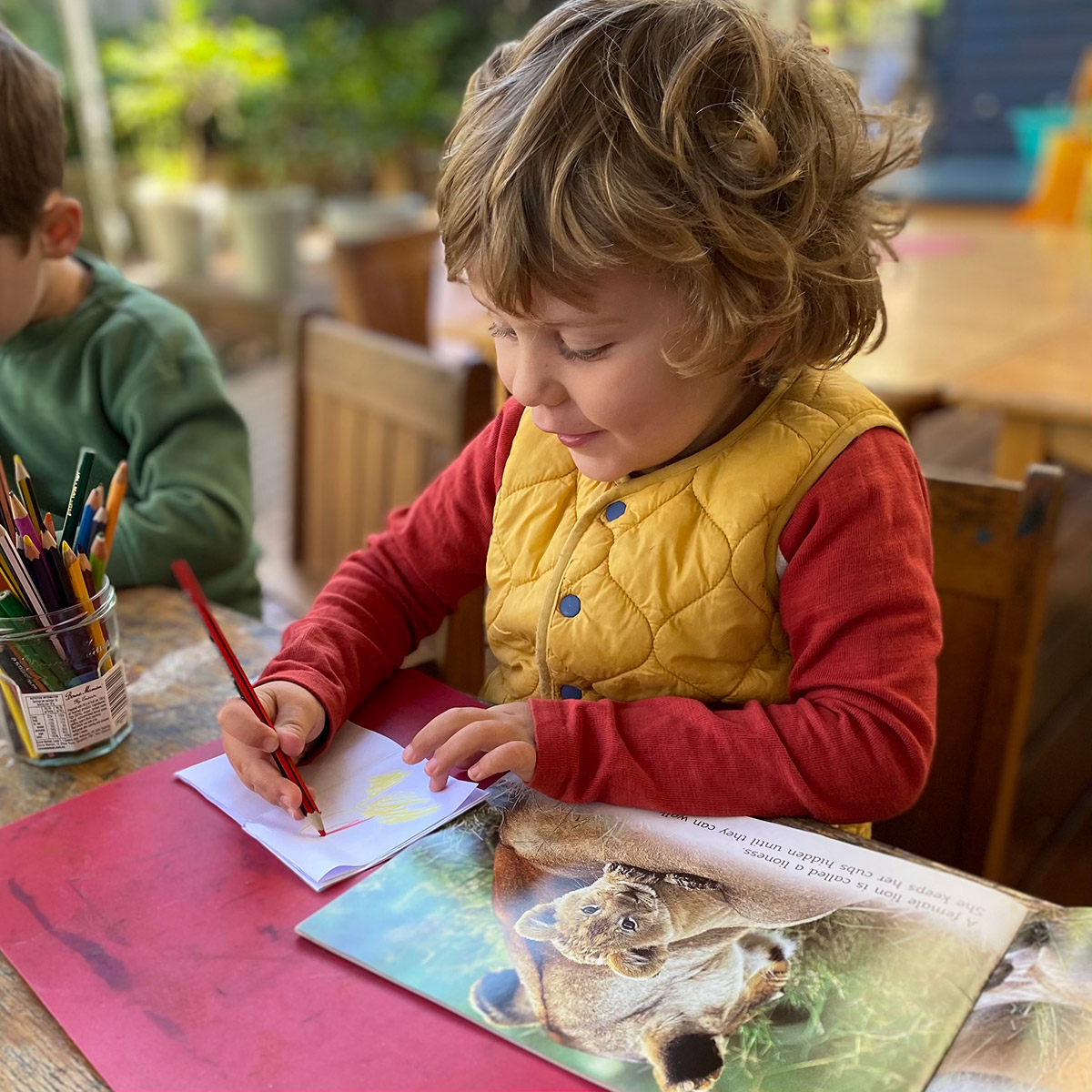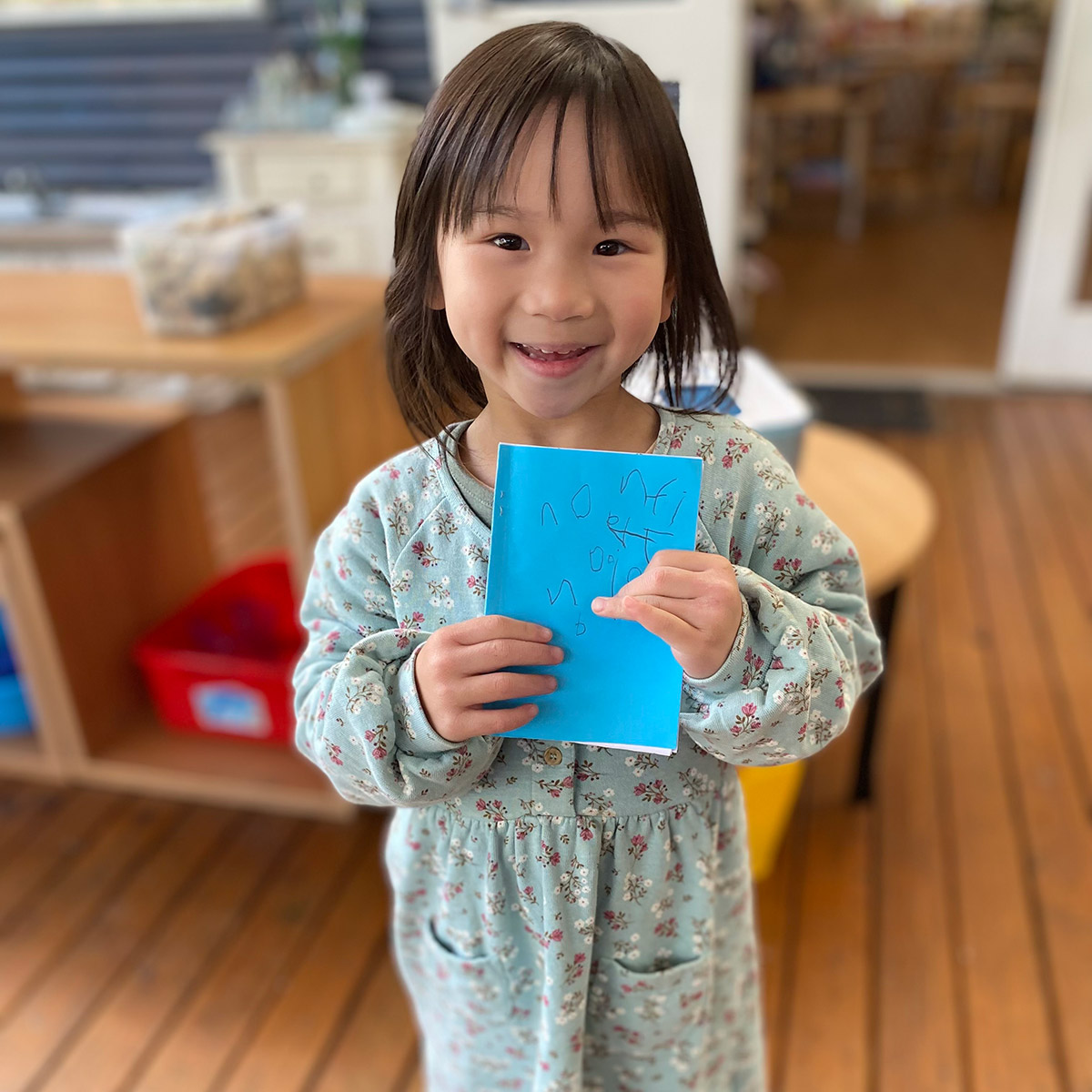 Over the past two weeks, our focus has been on Numeracy. We have embarked on an exciting journey, exploring concepts like counting and diving into the captivating world of currencies from various countries. This led us down the historical path, where we discovered how people used to trade without traditional money, relying on barter systems similar to exchanging treasures with friends. We also explored the unique designs, materials, and the international acceptance of certain currencies, which piqued the children's curiosity even more.
We started by examining Australian currency alongside various international ones. It's been an eye-opening experience for the children to realize that some banknotes appear valuable but hold surprising insights about their actual worth.
Among the currencies, the Thai Baht stood out the most. You can imagine what the name rhymed with, making it a hilarious and memorable moment for the children. Laughter filled the room.
A particularly exciting activity involved making stencils of coins. The children were amazed by the results of their creative efforts when they gently rubbed a pencil on paper atop the coin to capture its design.
Storytelling sessions became even more special as two Yani children joined us. The Kindergarten children enjoyed the readings and are eagerly looking forward to more. Some even suggested adding puppets to the mix for future sessions.
Our interaction with the Yani children extended beyond the classroom as we embarked on a joint bush walk. With the Yani children as our guides, we explored the natural world, surrounded by leaves, bugs, and shared laughter. The Yani children, experienced explorers, led us along the winding paths while our kindergarteners embraced their role as enthusiastic learners guided by their older peers.
These past two weeks have truly embodied the spirit of multidisciplinary learning and collaborative engagement. The fusion of mathematical concepts, historical insights, artistic expression, and shared outdoor experiences has ignited a sense of wonder and learning that is both profound and enduring.
— Samantha.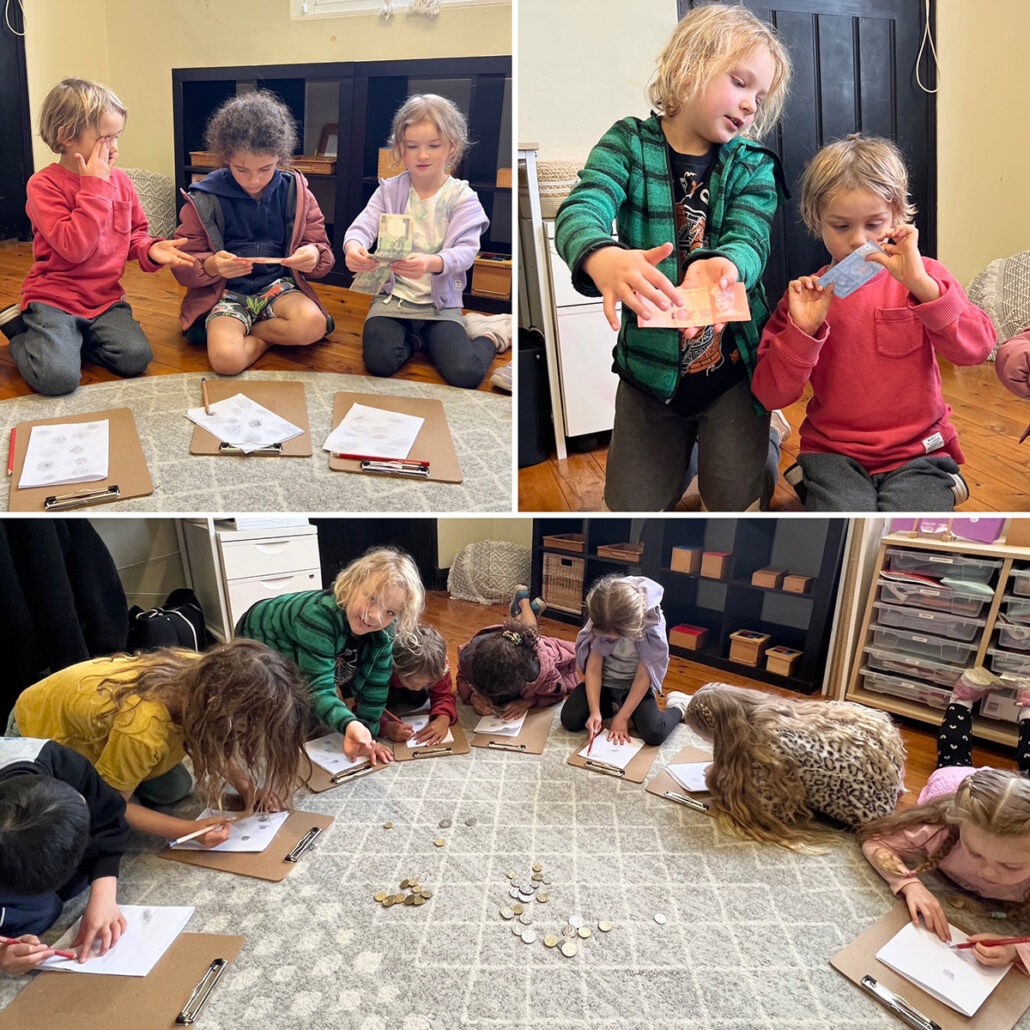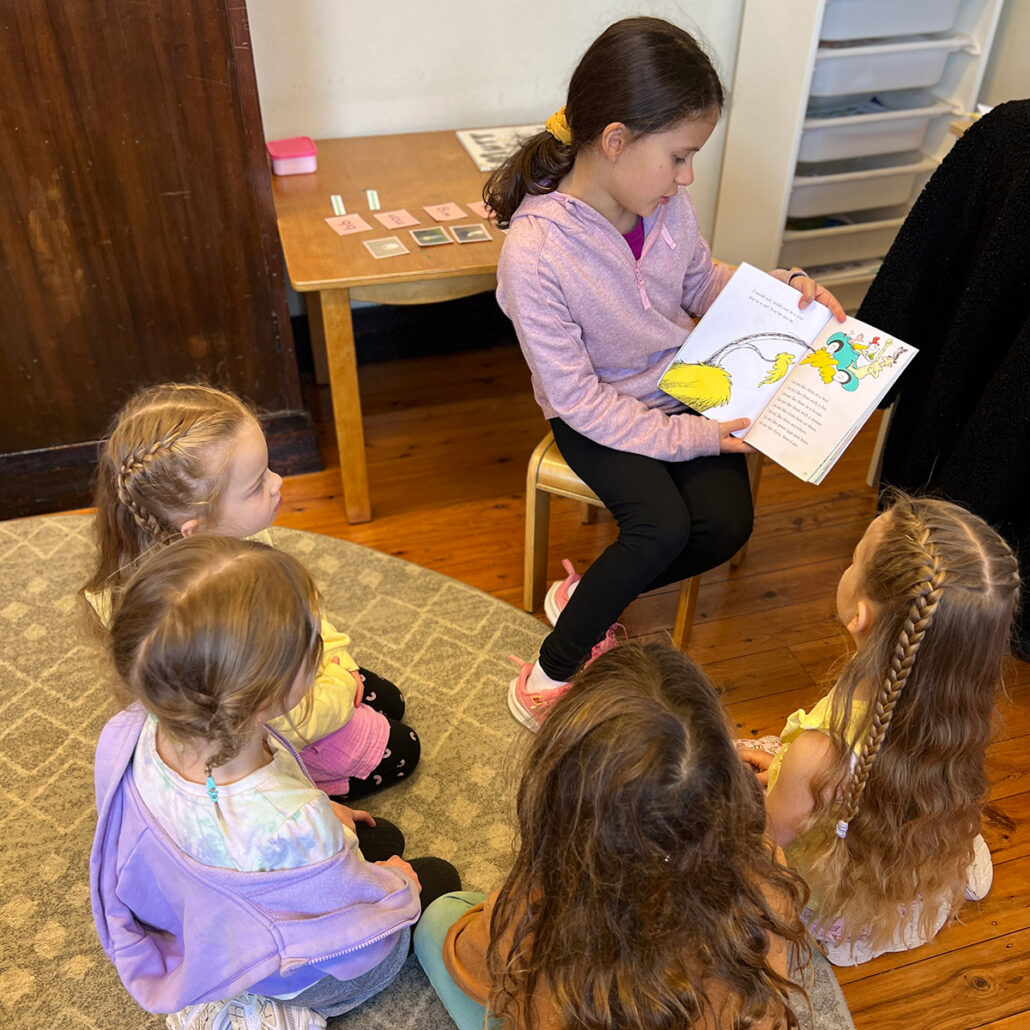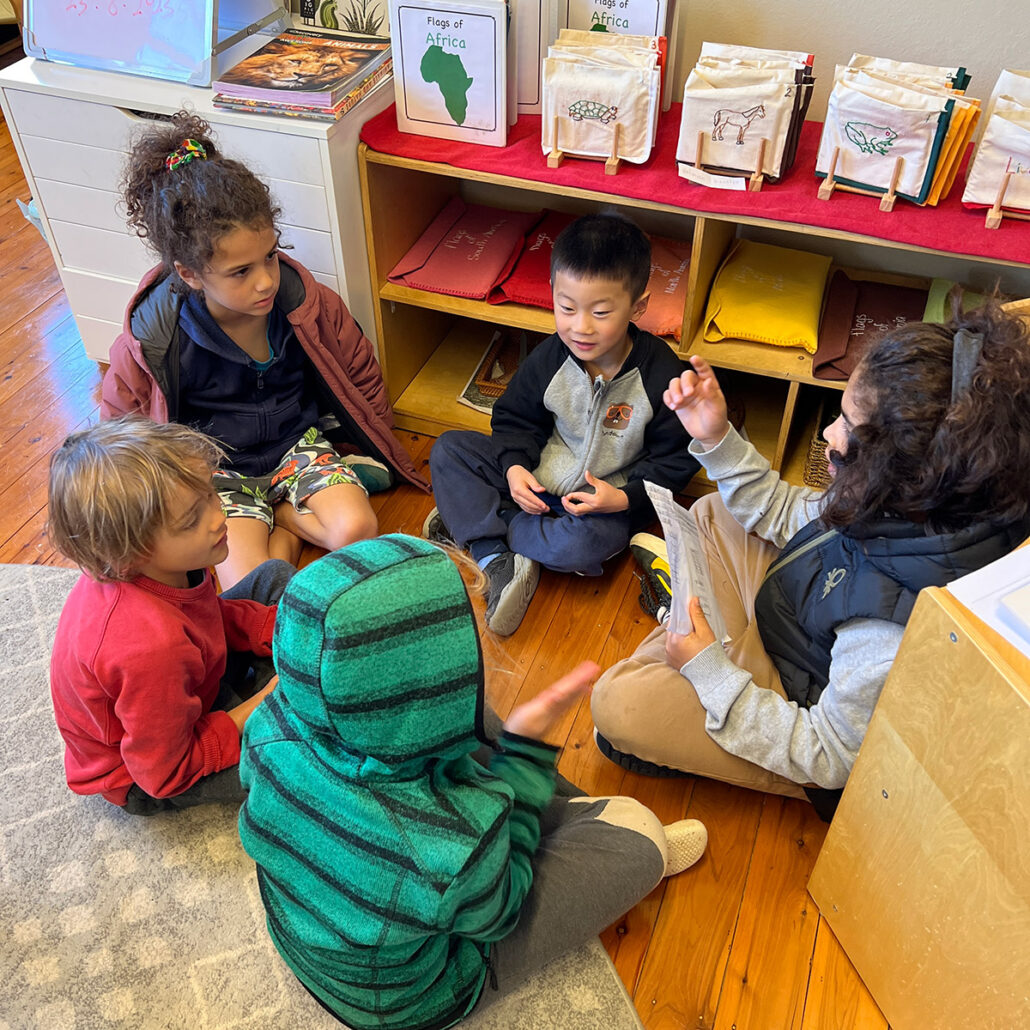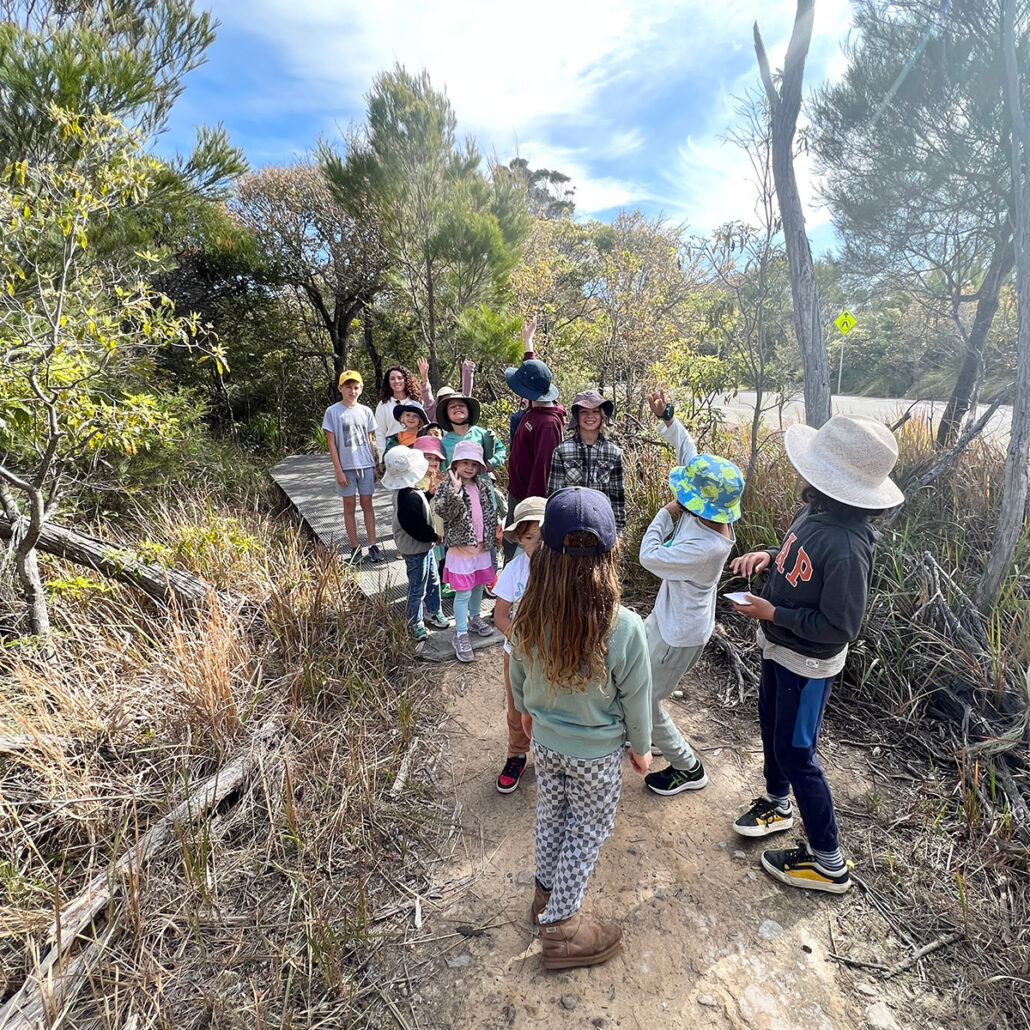 As we embrace the gentle transition from winter to spring, the Aikya classroom has been bustling with vibrant energy and boundless curiosity over the past two weeks. Our Montessori journey continues to bloom in the heart of Manly North Head Sanctuary. Here's a peek into the enriching experiences that have graced our classroom recently:
Celebrating the Magic of Books: Book Week brought a wave of literary enchantment to our classroom. We were thrilled to host parent-led reading sessions, where our young learners were transported into captivating worlds through the power of stories. A heartfelt thank you to all the parents who generously shared their time, igniting the love for reading in our children's hearts. Your presence truly enriched this special week.
Voyage Through Time: Our exploration of prehistory has been an awe-inspiring journey through time. The stories and lessons using the "Clock of Eras" have ignited imaginations and kindled a fascination for the history of our world. As we venture further back in time, we are uncovering the mysteries of our planet's past, sparking curiosity that will undoubtedly guide our young scholars into the future.
Moments of Insight: Aikya classroom had the privilege of hosting two remarkable presentations that enriched our learning journey. Dylan Fisher, one of our own students, and his mother Lyndsey, shared profound insights into the "Statement from the Heart." Their thoughtful exploration resonated deeply with our students, fostering a sense of connection and understanding. Additionally, a fascinating deep dive into the significant "Yes" vote offered a remarkable opportunity for our students to engage with a pivotal moment in our country's history.
Welcoming parent Observations: We extend our heartfelt gratitude to those who graced our classroom with their presence for parent observations. Your genuine interest in the Montessori experience is a testament to the strong bond between our school and the larger community. We cherish these opportunities to share the magic of our classroom with you.
Mark Your Calendar: Don't miss out on the upcoming events that promise to add a touch of excitement to our calendar:
Open Day Morning: September 5th, 9:00-11:00 AM – Spread the word and invite friends and family to experience the magic of Montessori during our Open Day.
As we navigate through the beauty of each day, our Montessori journey in the Aikya classroom continues to be a tapestry of exploration, growth, and connection. Thank you for being an integral part of this enriching experience.
With joy and gratitude,
—Toby, Amy and the Aikya Children.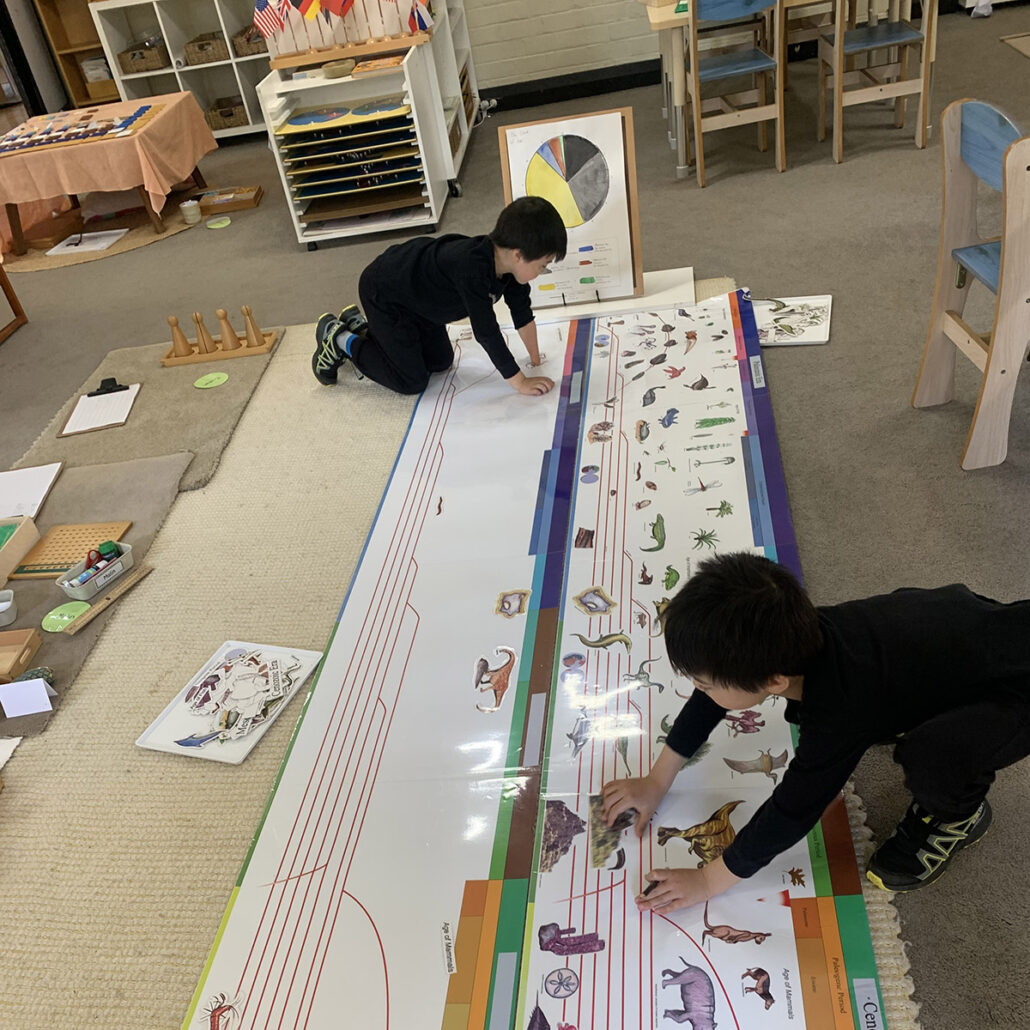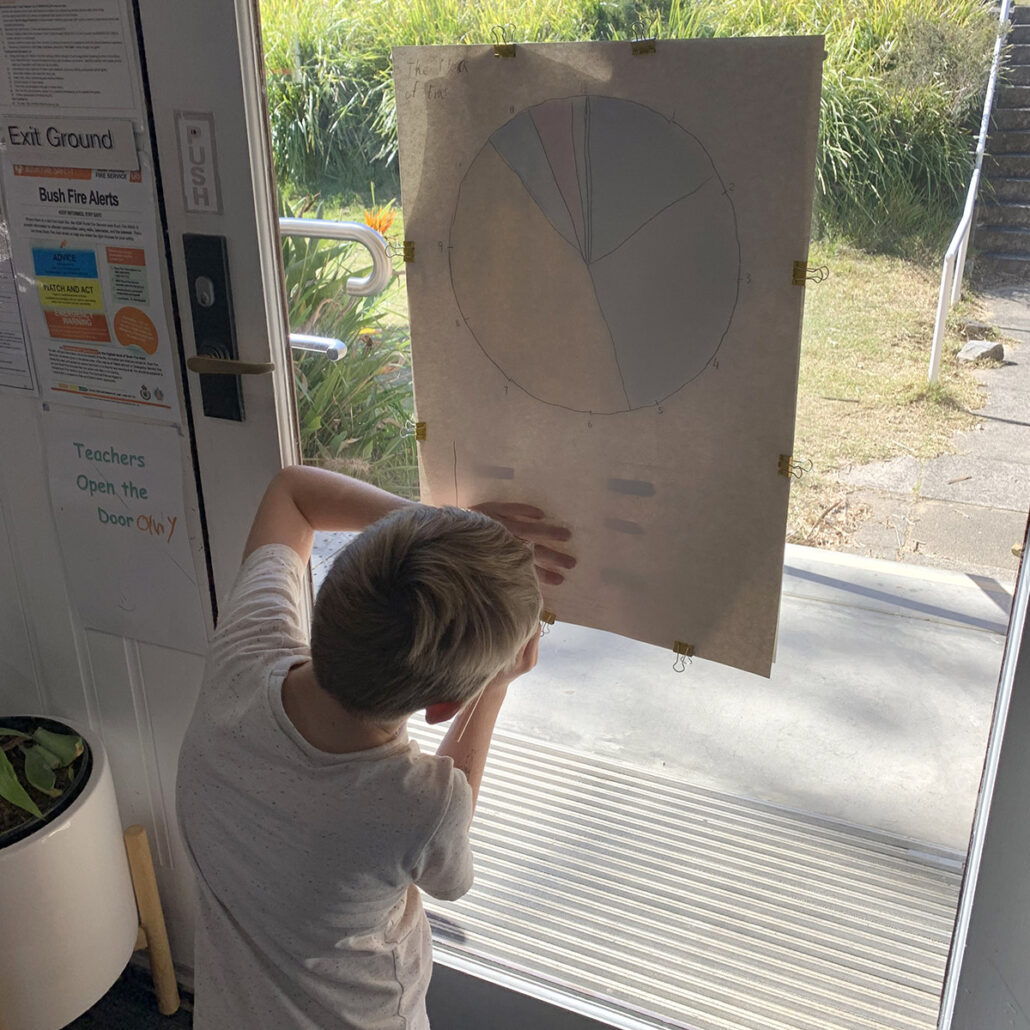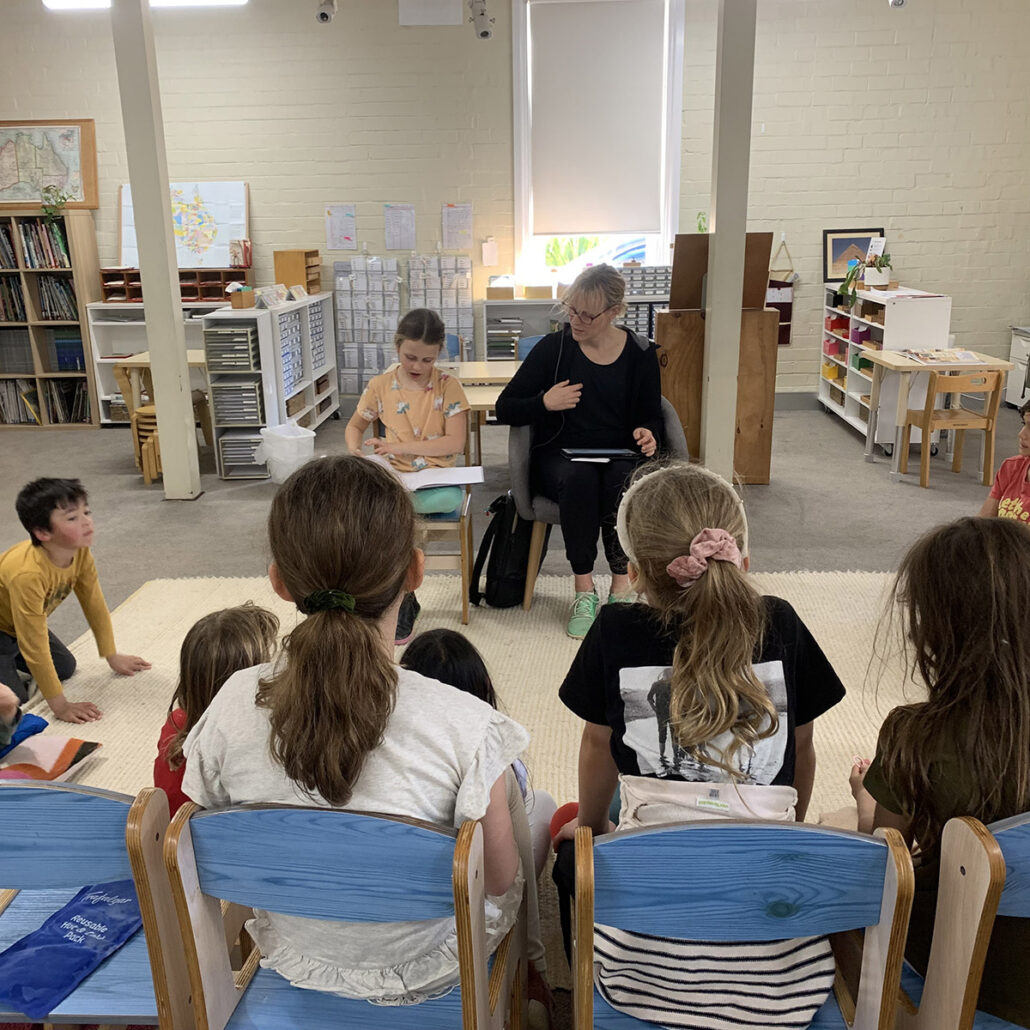 Dear parents,
The Yani Class has been immersed in joy and learning over the recent weeks. Our students have stepped into leadership roles as older mentors, showcasing their projects to the Kindergarten students. This heartwarming interaction will continue throughout the term, as our Yani students take pleasure in reading to the Kindergarten class. This bond is further strengthened by our Monday team bushwalks, fostering a sense of unity and connection among all ages.
Inside the classroom, the Yani students have been diligently applying the formula of pi to unravel the mysteries of circle circumferences. This mathematical exploration has sparked excitement and critical thinking among our young scholars, taking to the outdoors to find the radius, diameter and circumference of larger objects. Moreover, their enthusiasm knows no bounds as they engage in role-playing activities, bringing their knowledge about zombie fungi and ants to life. These imaginative experiences provide a creative outlet for the understanding they've gained.
In the Montessori approach, learning mathematics is not confined to the four walls of a classroom; instead, it extends to the natural world. Whether counting leaves, measuring the height of a tree, or exploring patterns in nature, students engage with mathematical concepts in a tangible and experiential manner. This dynamic outdoor environment provides a rich and multisensory context for children to grasp mathematical principles, fostering a deep connection between their learning and the world around them. Through these outdoor explorations, Montessori empowers students to discover that mathematics isn't just a subject to be studied but an integral part of their daily lives.
As we eagerly look ahead, we are excited to see the continued growth and discoveries that await us in the coming weeks.
—The Yani Team.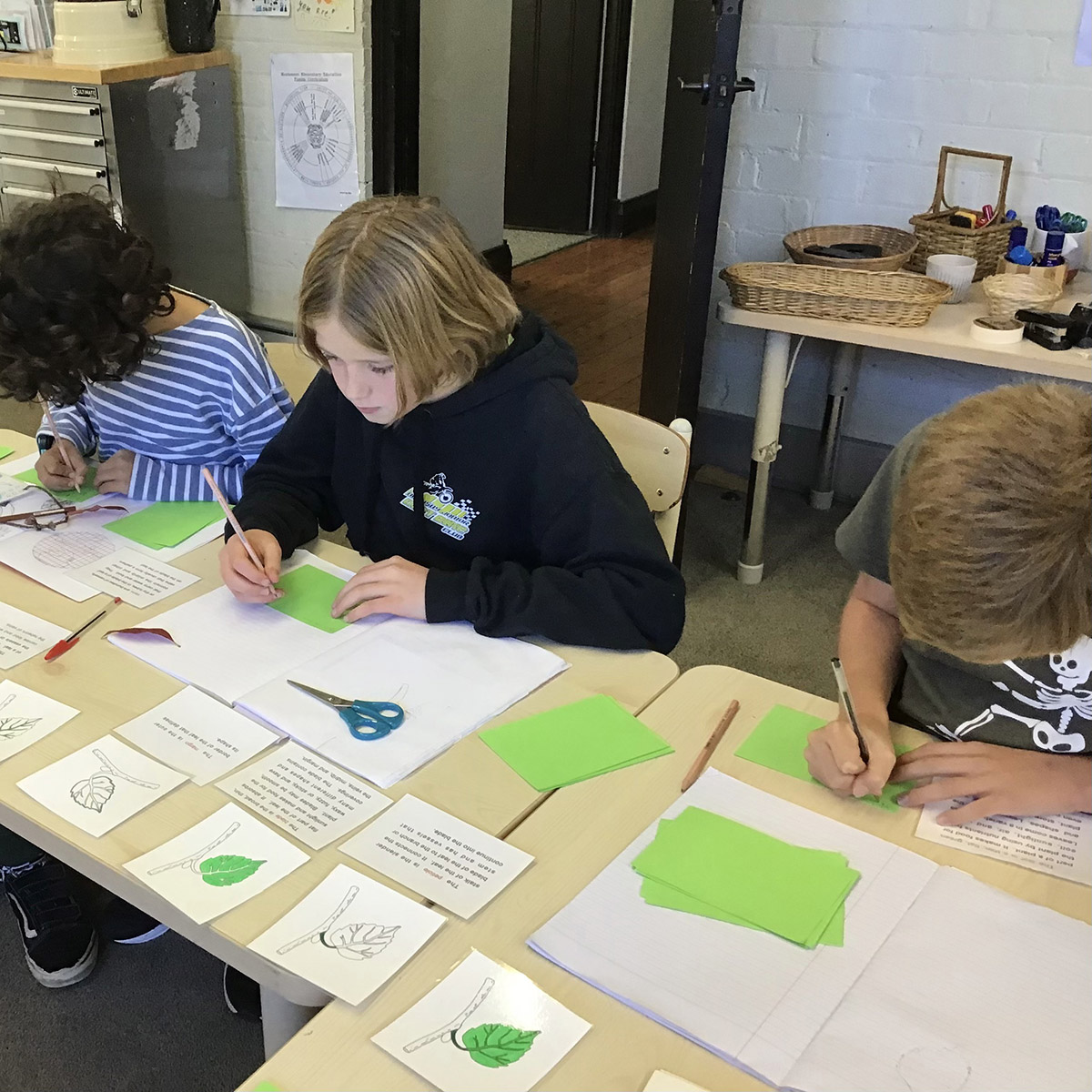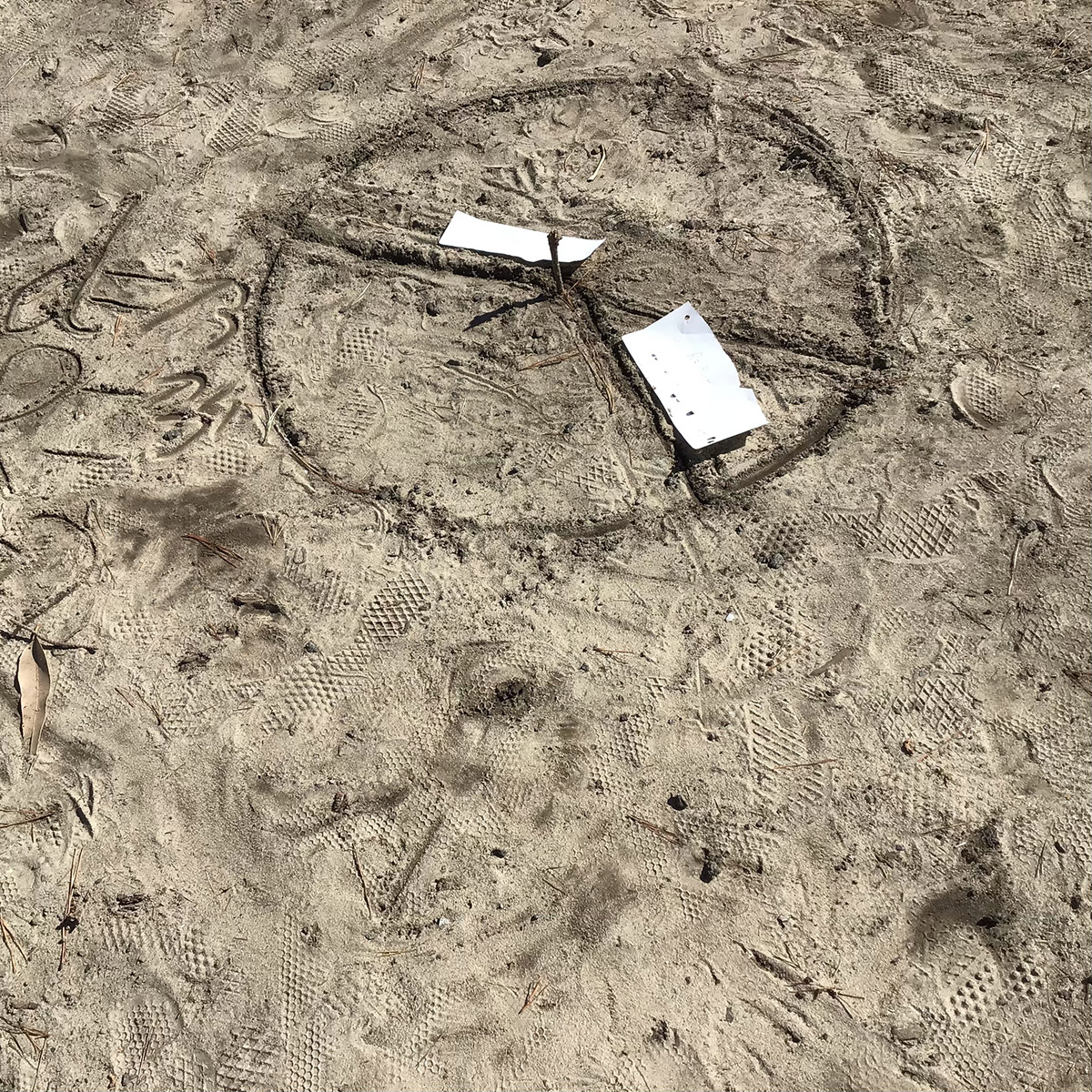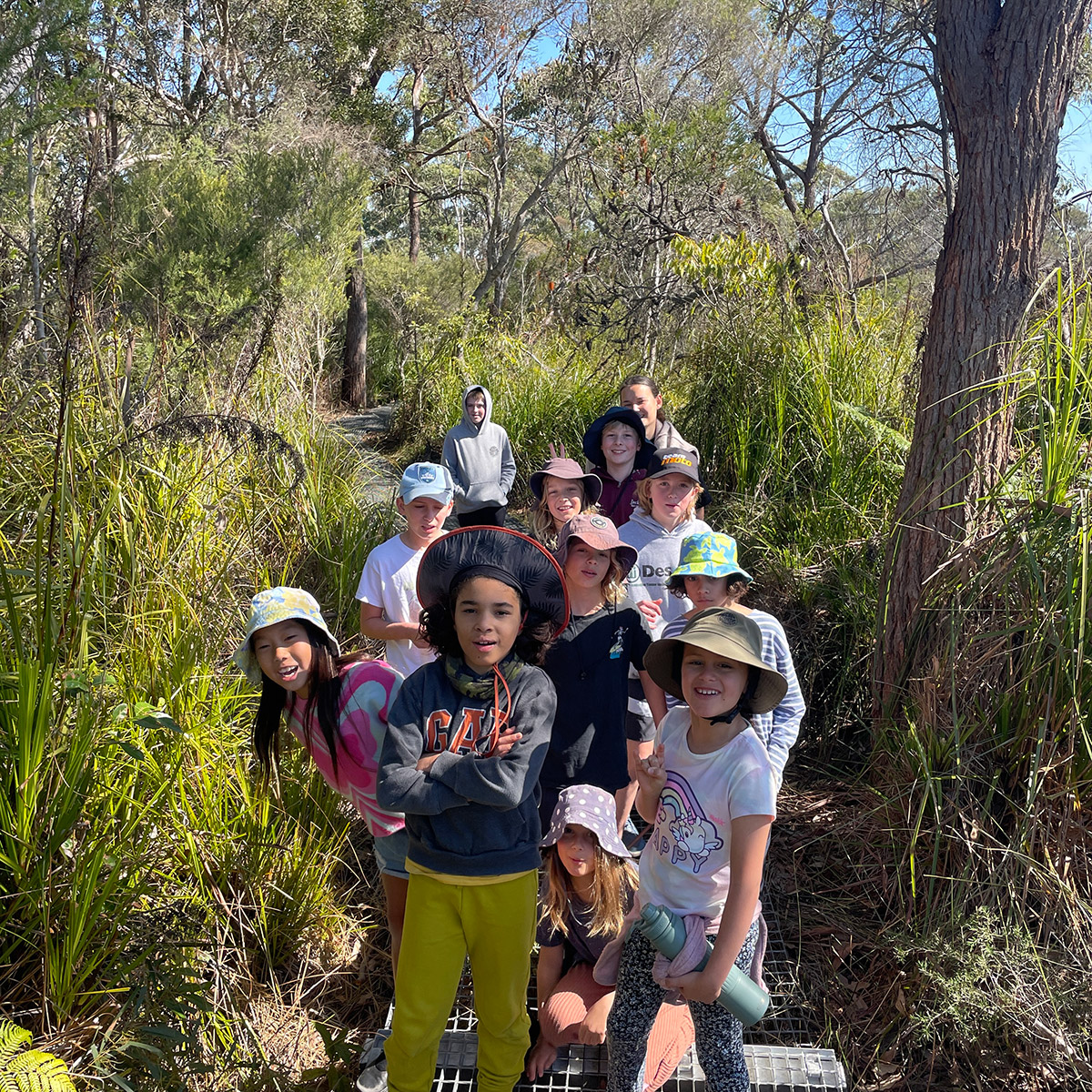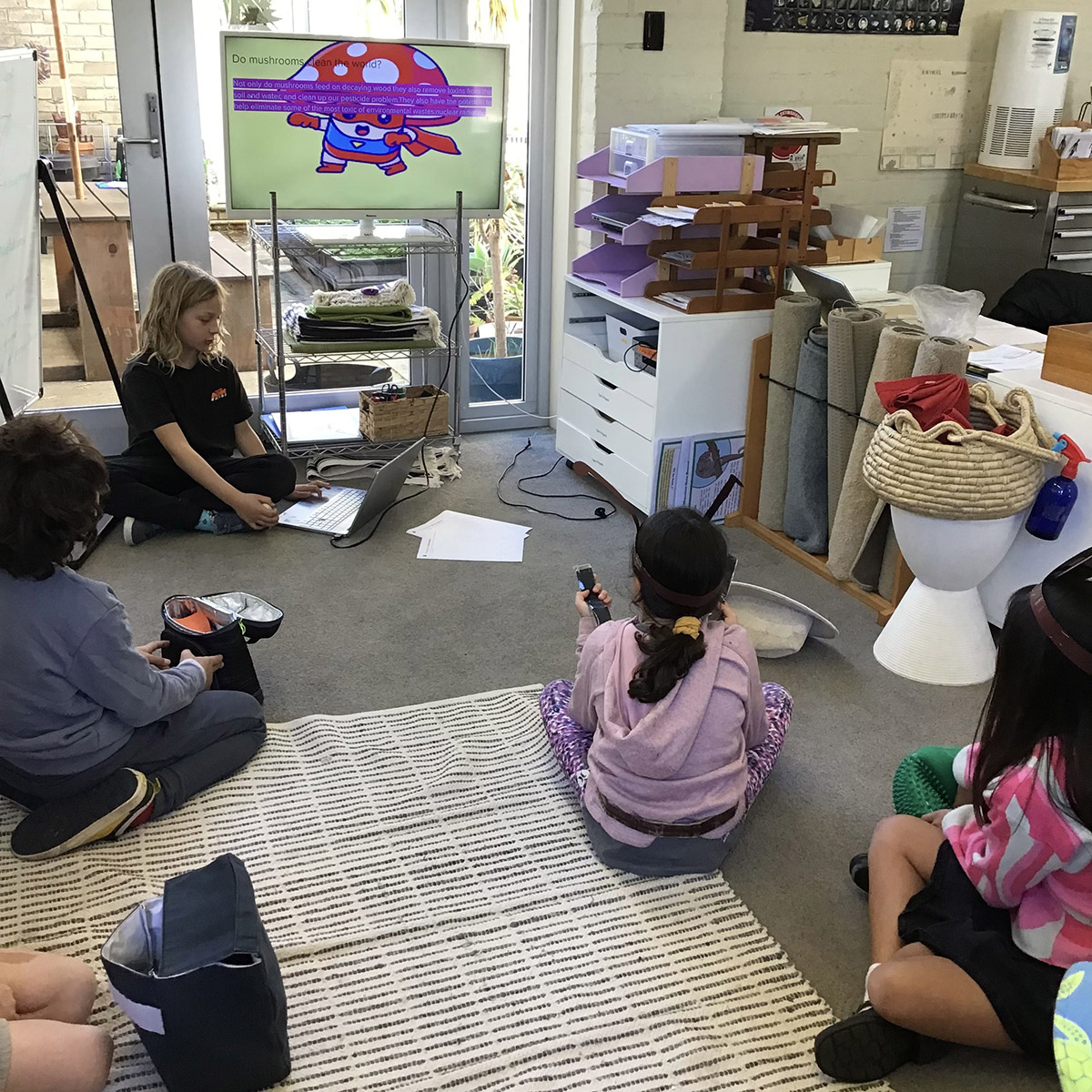 Preschool Music (North Balgowlah)
Last week we explored a new member of the Orchestra.
Miss Angie was visited by Evergreen friend Ben who brought along another instrument that was very tall and bright orange in colour!
It was the Double Bass!! All the groups learnt about the anatomy of the double bass (ie it's head, neck, sound holes, how many strings), heard its loud and low sounds, and even took turns playing the instrument. Lots and lots of fun!
North Head Campus
Our Monday In Class sessions are continuing to work on material by The Beatles and it's great to see more students really getting into the pieces.
Mixed Ensemble
The group have started working on a new piece, in addition to The White Stripes and Queen….the Jaws Theme!
The kids are all super excited and are continuing to work as a unit to have each of these pieces sounding smooth.
Parents, please ensure that your child is practicing their pieces at home and showing their teachers in their private lessons. This really helps with making the Mixed Ensemble rehearsals sessions the best they can be!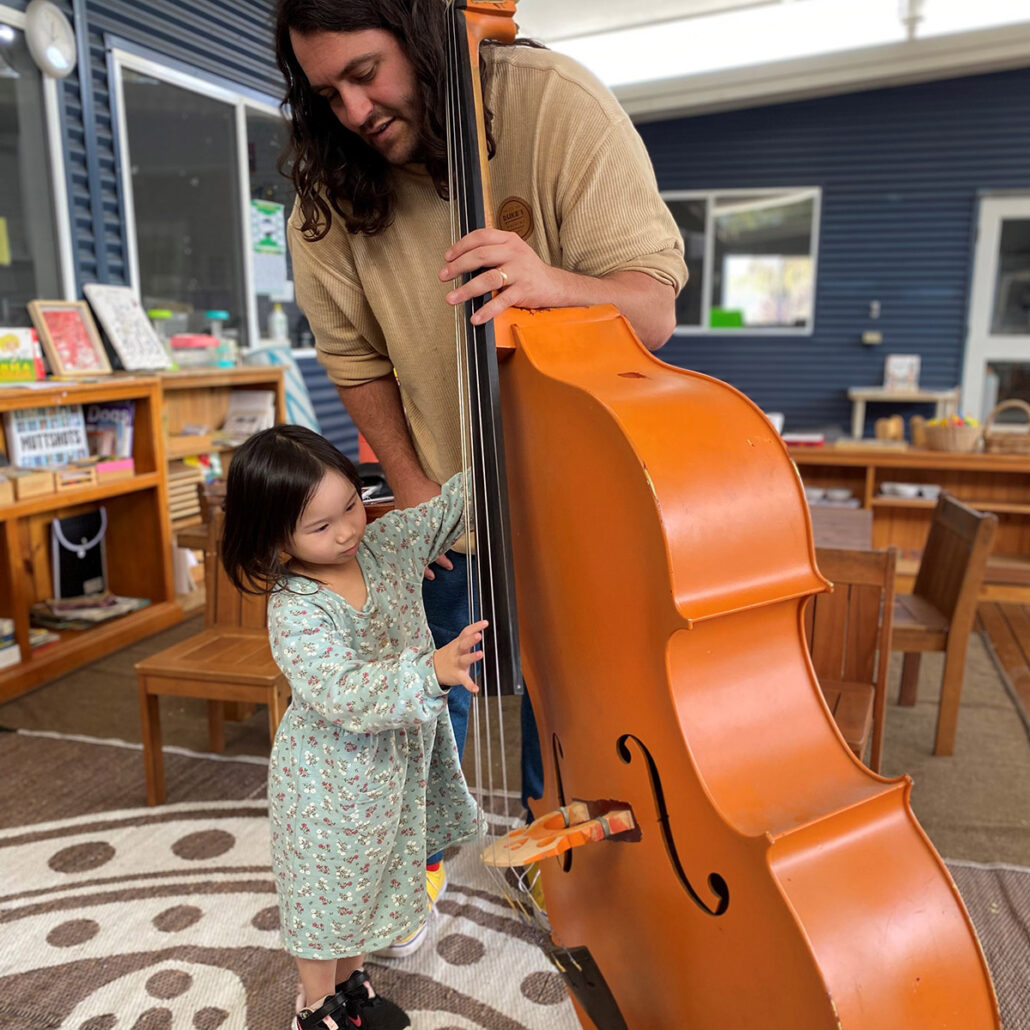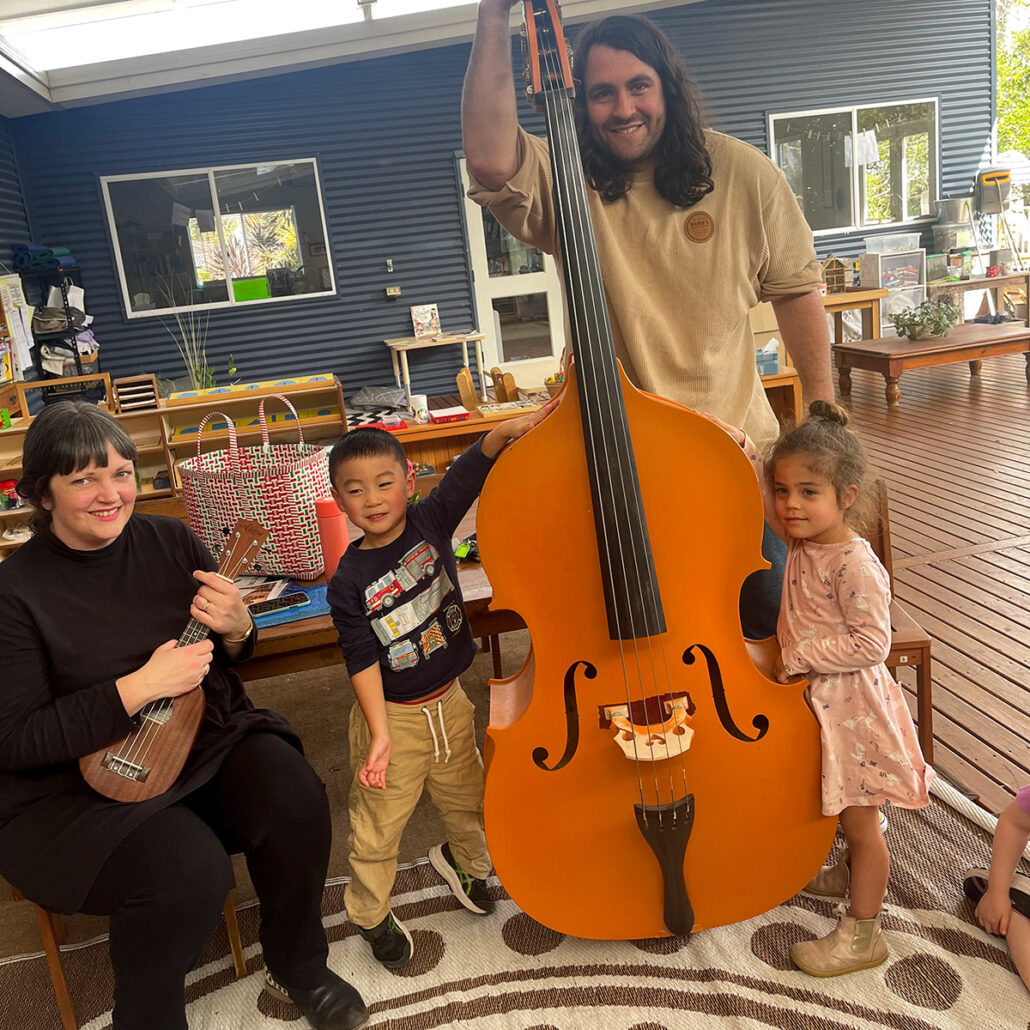 TRIVIA NIGHT | Highlights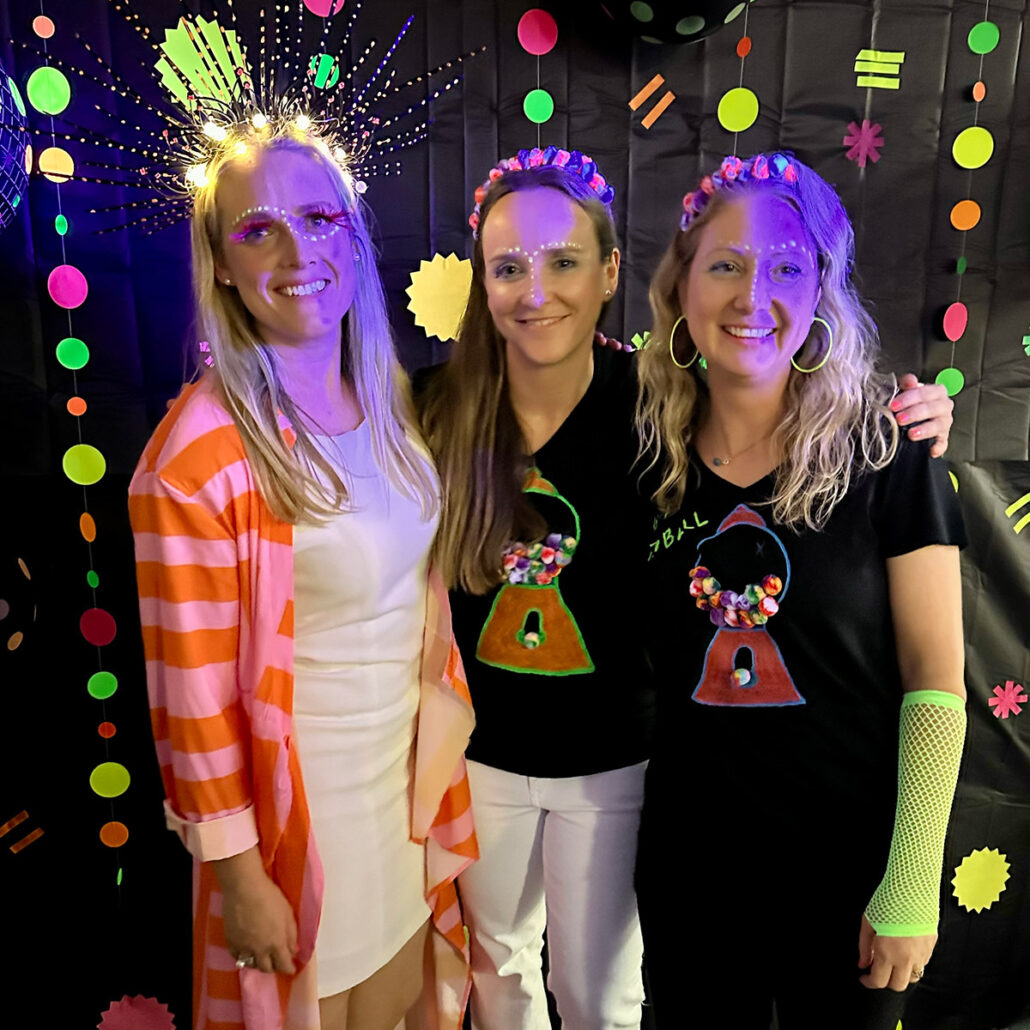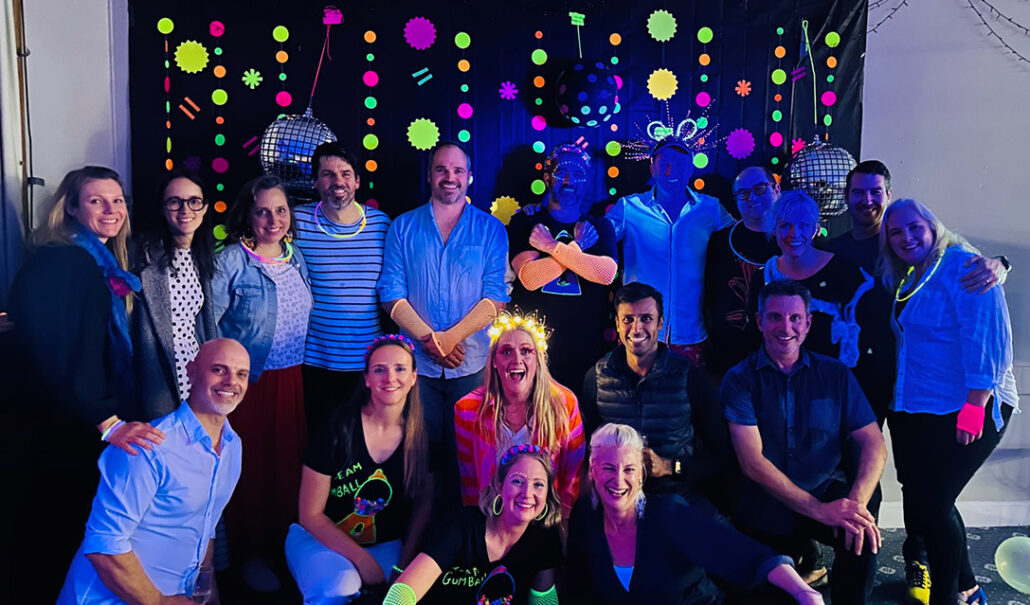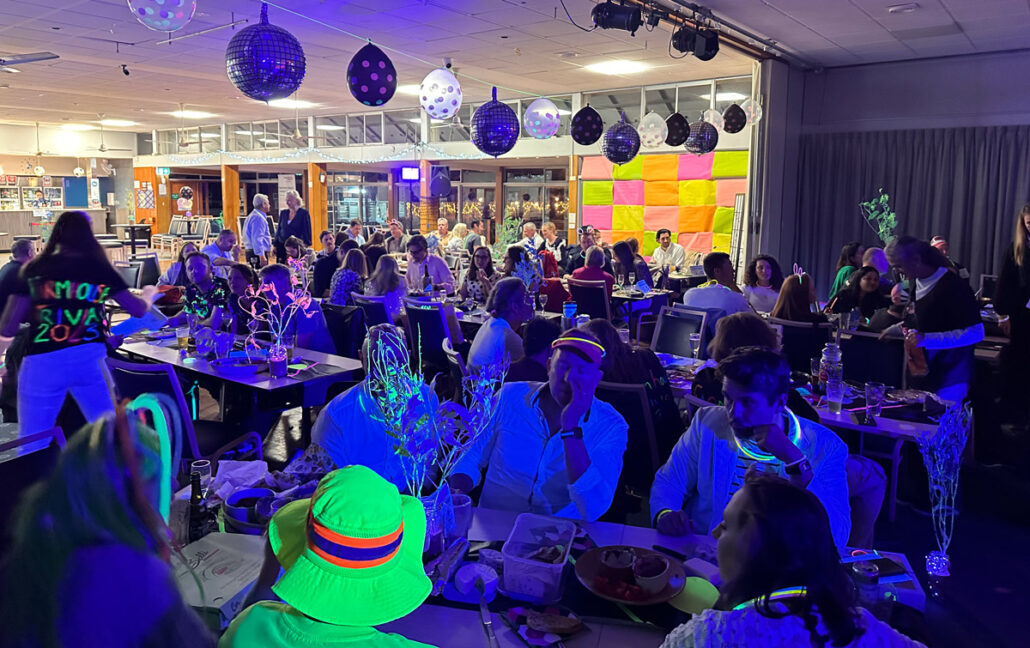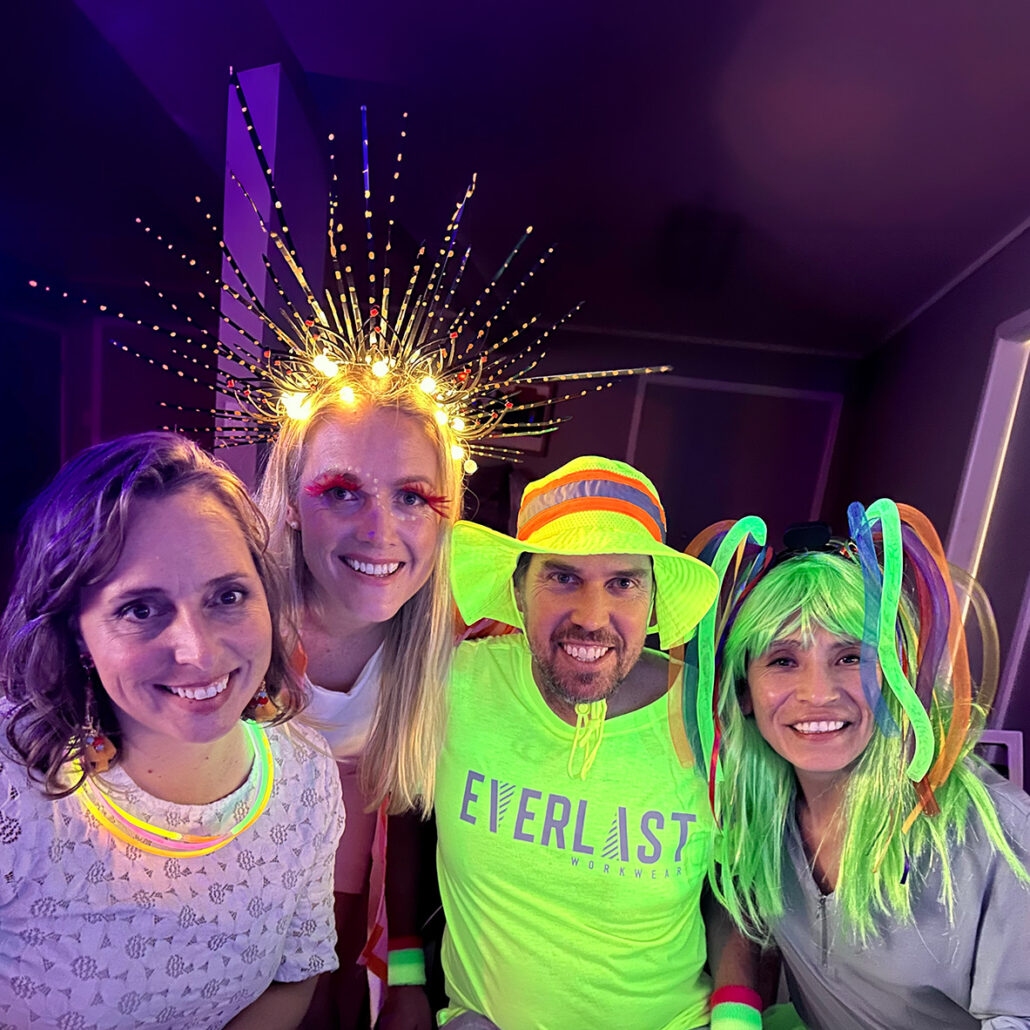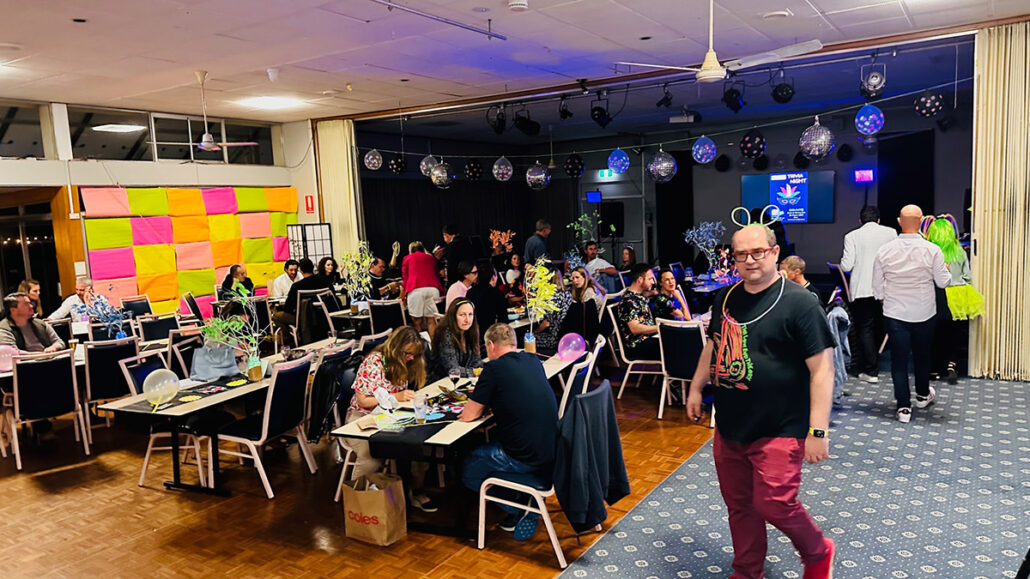 Thank you all for your generous support and congratulations to all the Winners!
Your wonderful items will be ready for collection from the reception at North Head and North Balgowlah campus from tomorrow afternoon (Wednesday), at school pickup times.
Kind Regards
The Trivia Team
Results of the Trivia Raffle draw/26.08.2023
1. Red A04 Ariane: 1 hour private studio PILATES session & personalised movement assessment from PILATES Boutik Mona vale ($120)
2. Red B27 Rhia: 1 hour private studio PILATES session & personalised movement assessment from PILATES Boutik Mona vale ($120)
3. Blue B13 Chris H.: voucher from Mrs Jones the Baker ($100)
4. Blue A17 Anna S.: coffee hamper from Seven Miles Coffee Roasters ($100)
5. Green C3 Claire: 2 bottles of NSW Parliamentary red wine (special release for the NSW Parliament)
6. Red A42 Colin: family pass including harness hire from Northern Beaches Rock House Indoor Climbing centre ($86)
7. Red B59 Sally N.: Meat tray from The Fairlight Butcher ($100)
8. Red B56 Jane: Voucher from Bunnings ($50)
9. Green C89 Vanessa: gift box of healthy goodies with 10% off voucher from the Healthy Heights ($50)
10. Green C47 Patrick: bar voucher from The Stowaway Pub, Freshwater ($50)
11. Yellow D39 Jen L.: Marilynas pizza voucher from the Stowaway Pub, Freshwater ($50)
12. Green C91 Paola: Shampoo and conditioner from Salon Purpose
13. Blue A34 Nina M.: 12 cans of lager and branded cap from Bucketty's Brewing Company
14. Blue A26 Anna S.: 12 cans of lager from Bucketty's Brewing Company
15. Blue B73 Karin: Gift voucher from Amis and Moi gift & homewares shop in North Balgowlah ($25)
16. Yellow D33 Jen L.: Gift voucher from Amis and Moi gift & homewares shop in North Balgowlah ($25)
CONGRATULATIONS!