2023 Newsletter Term 03 | Issue 02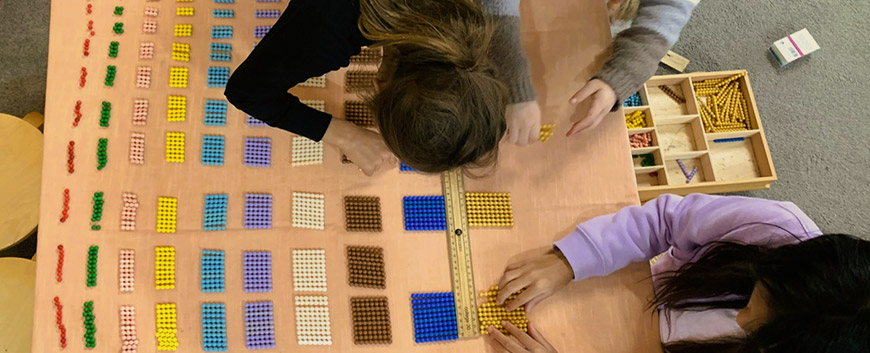 Upcoming events & Important Dates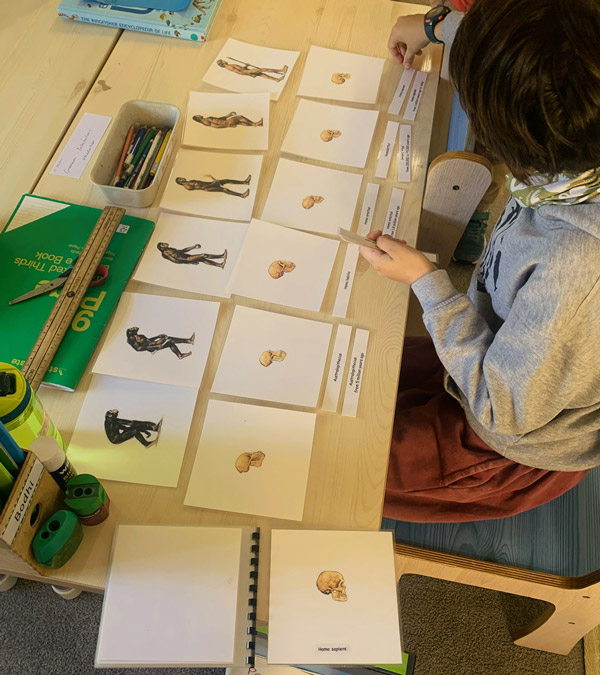 AUGUST
Thurs 17th School Photos | Preschool Campus
Thurs 24th Parent Information Evening  7-8pm | Preschool Campus
Tues 29th Father's Day Breakfast: 8-9.30am | Preschool Campus
Wed 30th Parent Information Morning 8.45am to 9.30am
Thurs 31st Father's Day Breakfast: 8-9.30am | Preschool Campus
Thurs 31st Maria Montessori's Birthday
SEPTEMBER
Fri 1st Father's Day Breakfast | Primary Campus 8:45am-9:30am
Sun 3rd Father's Day
Tues 5th  Open Day Primary Campus 9am – 11am
Tues 12th Primary School Campus Tour | 9.30am
Thurs 21st Last Day Term | Primary ONLY
Fri 22nd Last Day Term | Preschool ONLY
Fri 22nd Staff Development Primary Campus K-6
Click HERE to see further calendar dates.
Principal's Message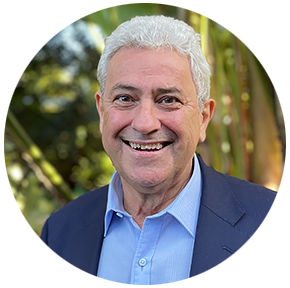 Dear Farmhouse Montessori Families,
Trivia Night – Saturday 26 August at the Seaforth Bowling Club
The theme for the Montessori Trivia and Disco evening is 'Glow in the Dark'. It is on next weekend. This is both a fun and fundraising event.  I am most grateful to our parents Bobby-Jo, Bryony, Lydka, and Claire for their amazing job in bringing this event together. Farmhouse families, and the wider community have been so very generous with the donation of items for the auction.
To assist those who are unable to attend the evening, an on-line auction system has been set up. Details will be forthcoming. Artwork by students from each class will be auctioned. I am sure parents will be keen to have these works of art added to their collection.
These evenings are always full of fun, and we want you to join us. Bring food to share with your table. While it is not BYO drink, the bar will be open for purchasing drinks.
Tickets may be purchased HERE
Sign up for a table of 6 HERE – add your team name in the table section.
Should you have any questions regarding the Trivia Evening please email us HERE
Parent Afternoon Pick-up -North Balgowlah
Thank you to parents for your positive response to the decision to invite parents into the school in the afternoon to pick up their child. To ensure the safety of every child we ask parents to keep a close eye on their child and close the gate.
Open Day at North Head on 5th September – 9.00am to 11.00am
Our next Open day will be held on Tuesday 5 September at North Head Campus from 9.00am to 11.00am. On the day we will have a welcome presentation at 9.15, tours of the classroom with students engaged in their usual classroom activities, activity stations for planting, crafts, food and book stalls, face painting, henna, and short bush walks. This will be a great opportunity for our Preschool families to join us at North Head for a tour and fun experiences before the dropping off to Preschool.
Photos
Photos are always special memories. I am sure parents enjoyed the opportunity to have their child's school photo taken this week.
Kindergarten and Aikya Excursion
Excursions and incursions are an important part of our curriculum. It is also fun to engage in education activities outside the classroom. On 30 August Aikya and Kindy children will be going on an excursion to the Coastal Environment Centre in Narrabeen, as part of an initiative of the Northern Beaches Council. Children have told me how much they are looking forward to the experience.
Parent Information Morning 30 August 8.45am to 9.30am
Parents are encouraged to join us at North Head for an information session on Montessori education. This session will focus on social, emotional intelligence (EQ) in the elementary child
Father's Day Morning Tea Friday 1 September 8.45am to 9.30am
Dad's, it's our time to be in the spotlight. Please join us, and your child for this special morning tea.
Bruce Rixon  |   Principal
ELOUERA | Stage 1 Infant Community
In Elouera the children have been interested in the puzzles. They are very engaged and show lots of concentration when completing their puzzles. Puzzles are a great way for the children to develop their hand eye coordination, fine motor skills and assist in language skills as the children talk about what they are doing. Puzzles enable children to extend on their thinking skills such as remembering, matching, sorting, recognising and problem solving.
We look forward to further fostering the children's interest in puzzles throughout the rest of the year.
— Nina, Rachel, Sarah and Yuko.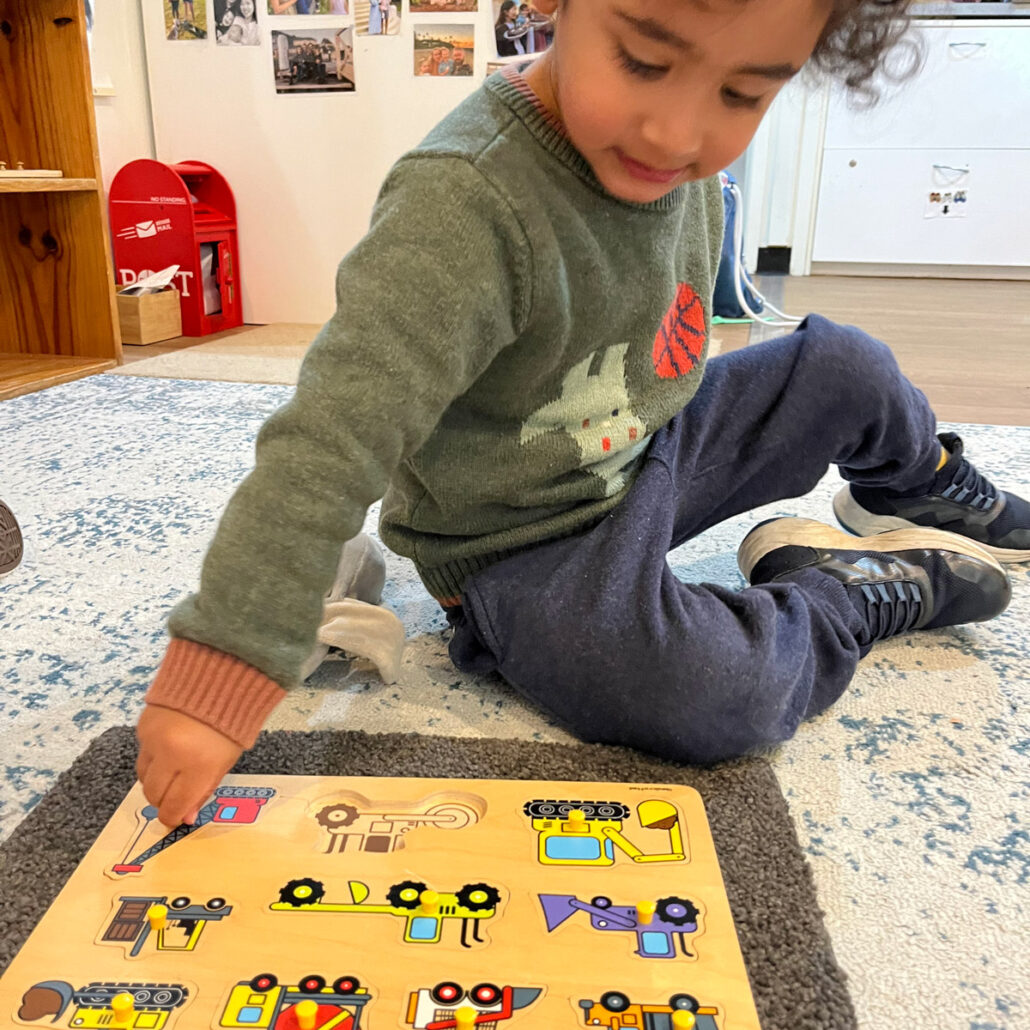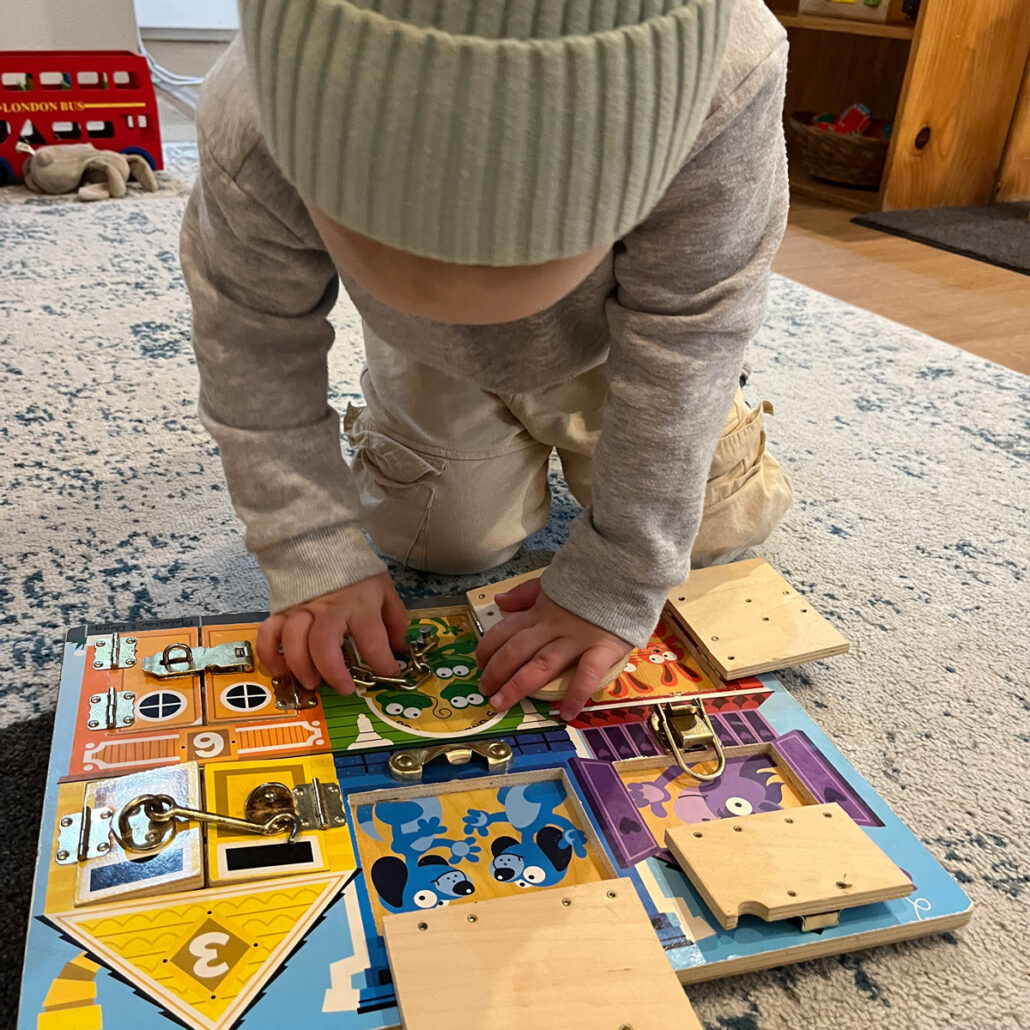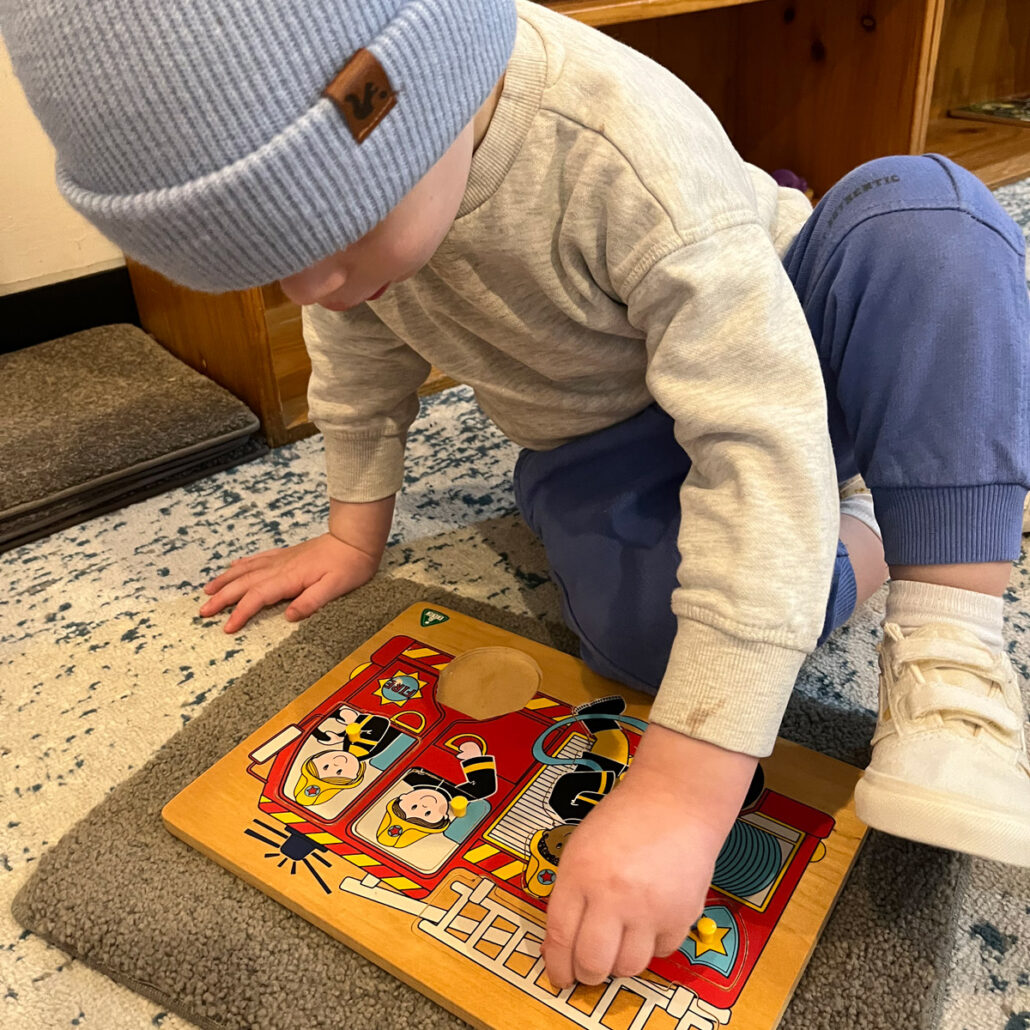 In Burbangana we have a variety of materials through which the children can explore patterns. Patterns help children make predictions because they begin to understand what comes next. They also help children learn how to make logical connections and use reasoning skills and can support the development of mathematical understanding. Patterns can be found everywhere in our daily lives and should be pointed out to children.
— Helen, Teresa & Claire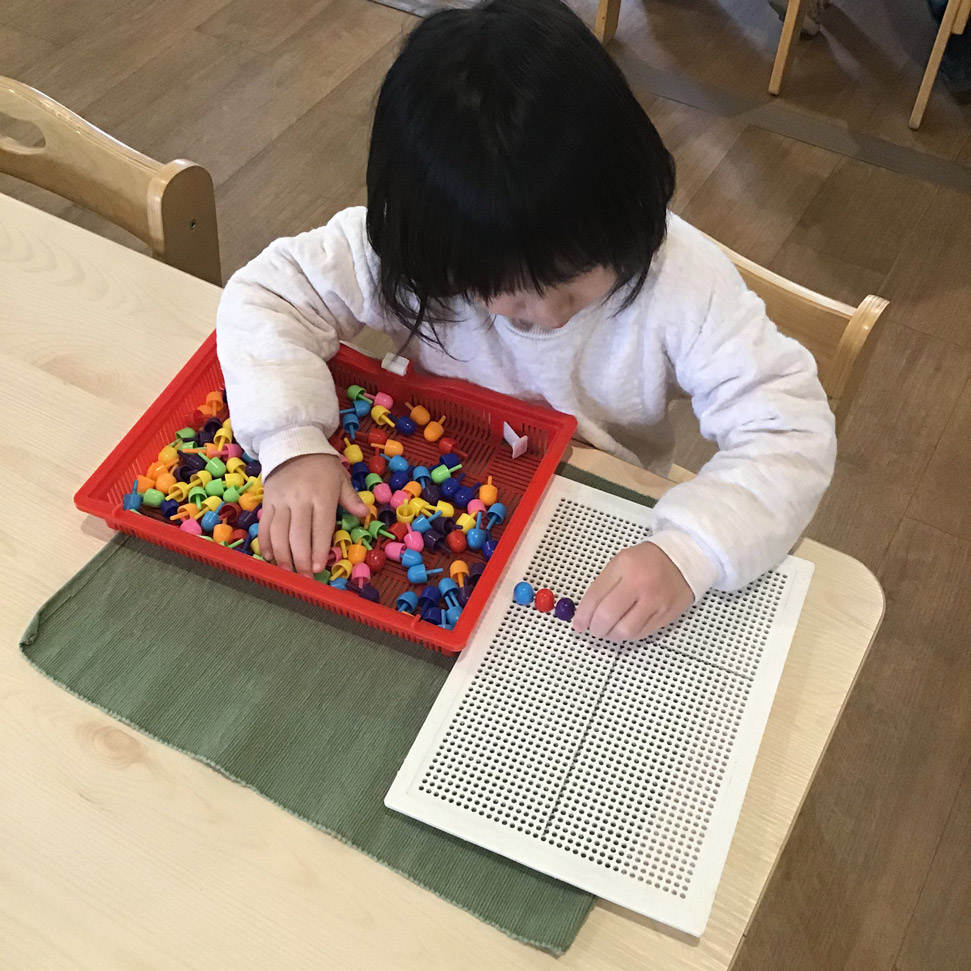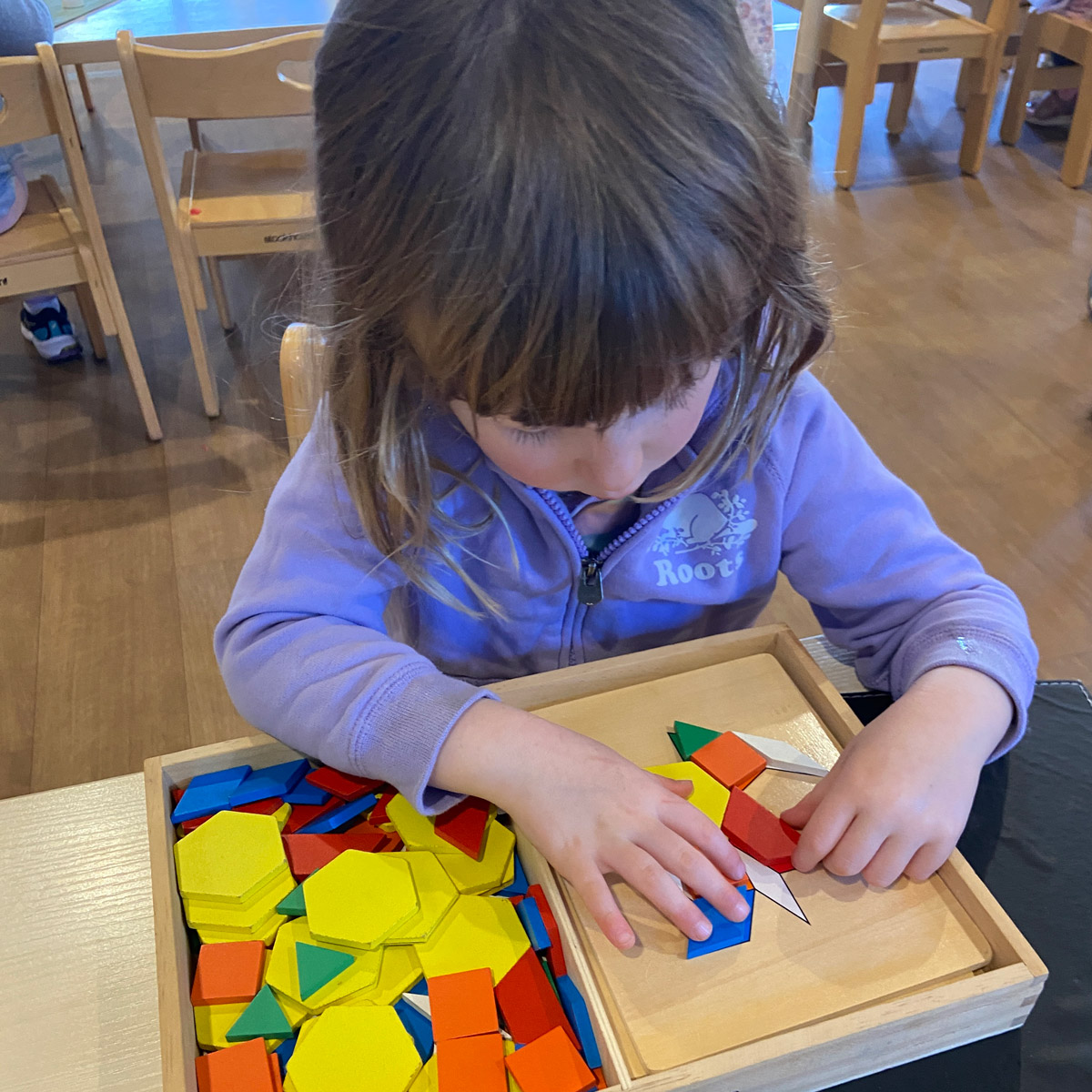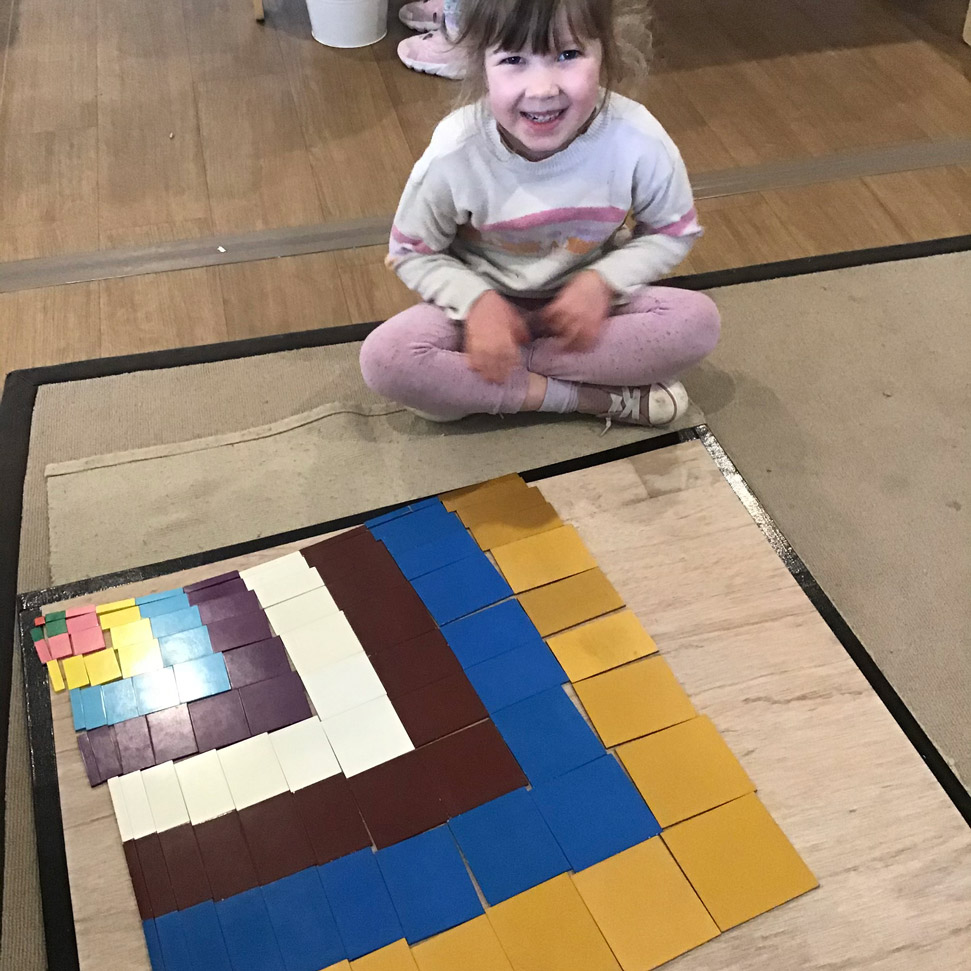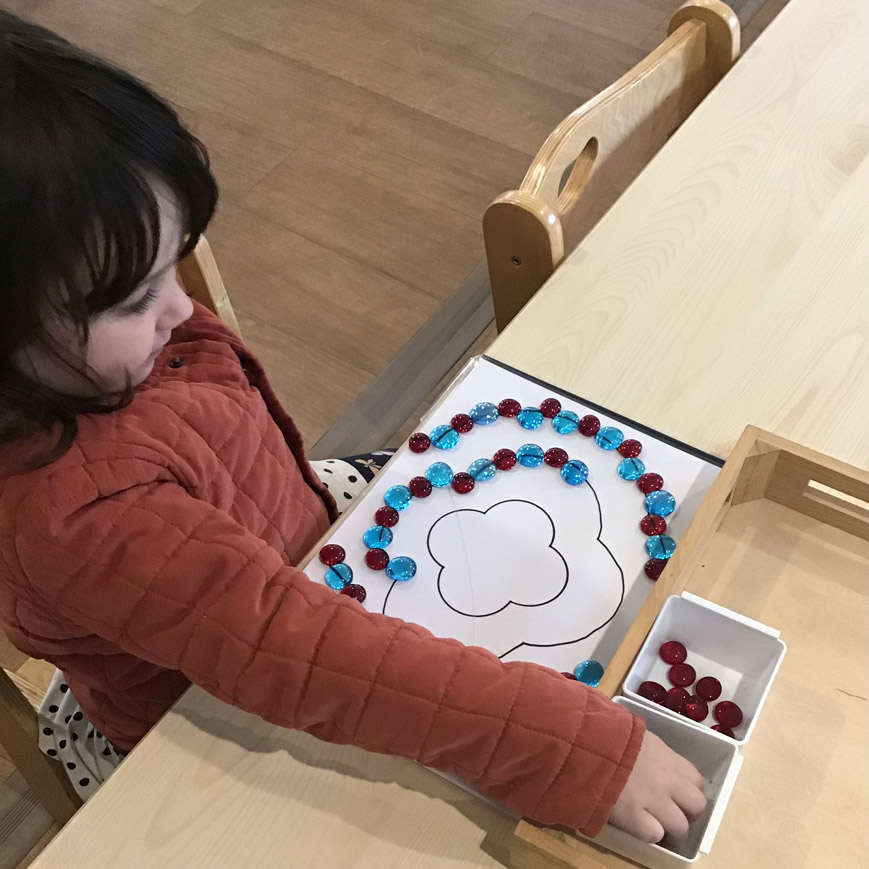 During Term 3, we can witness an exciting phase of the children's learning journey. They confidently identify sounds of letters to then associate sounds with symbols, which is a significant achievement. As they become proficient in recognising sounds and symbols, they gain the ability to articulate their thoughts and interests both verbally and in written form. It's truly heartening to observe numerous children naturally drawn to formal writing using the movable alphabet during this period. The remarkable aspect lies in how every individual benefits from observing and listening to their peers construct words through this valuable learning tool.
— Catalina, Elizabeth, Jo and Angela.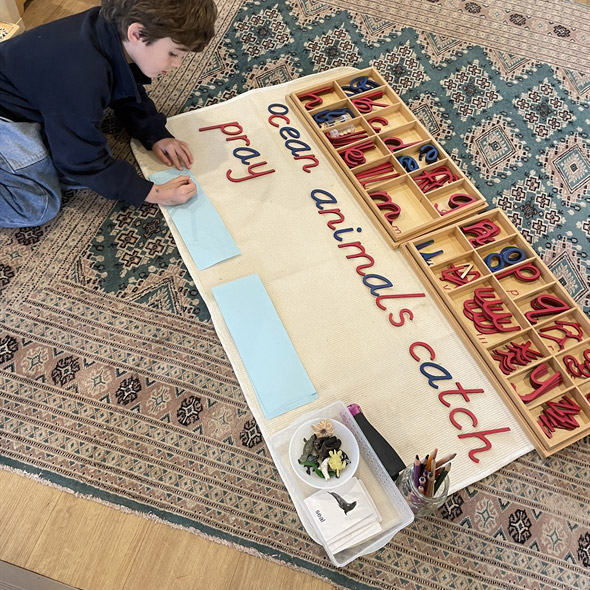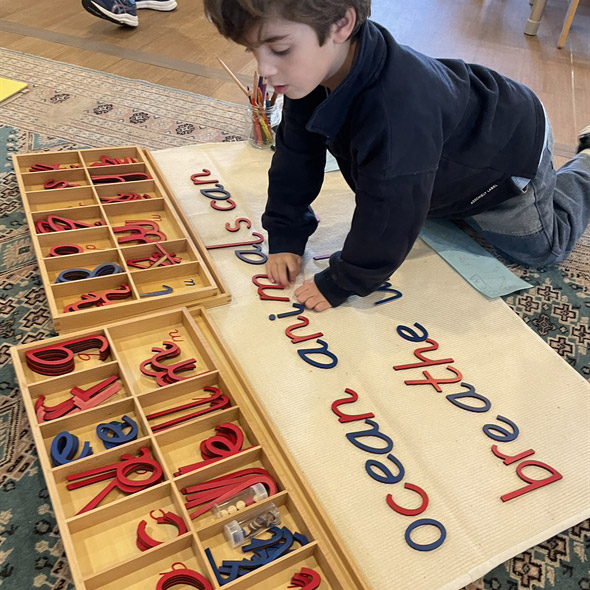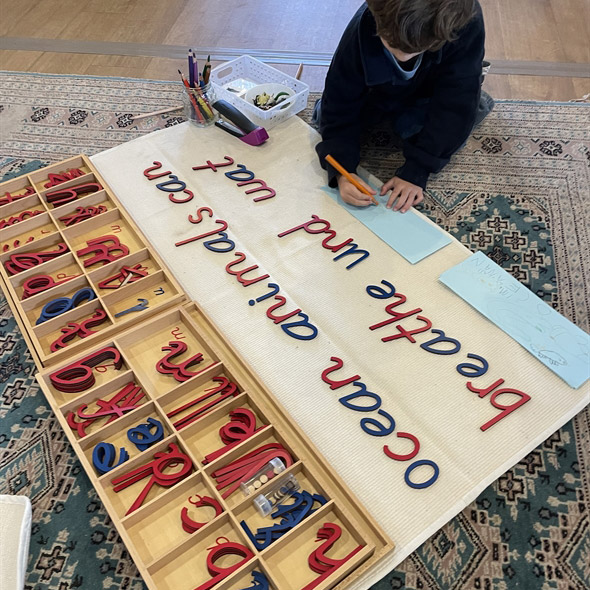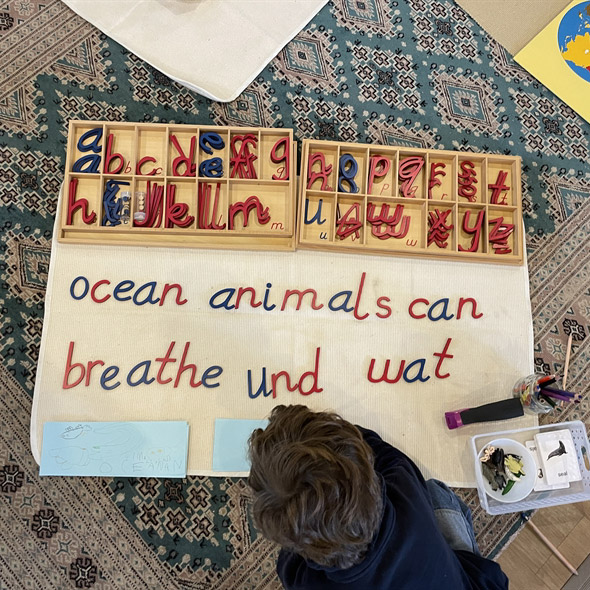 AMAROO | OUTDOOR CLASSROOM
Celebrating Science Week in is always fun.  We discussed what is a scientist and why they ask so many questions.  We ran our little science fair for the children to explore, ask lots of questions and begin to experiment to understand everything around them.  These informal and fun learning activities nurture imagination and introduce the processes of observation, predication, testing and refining as used by scientists.
– Dawn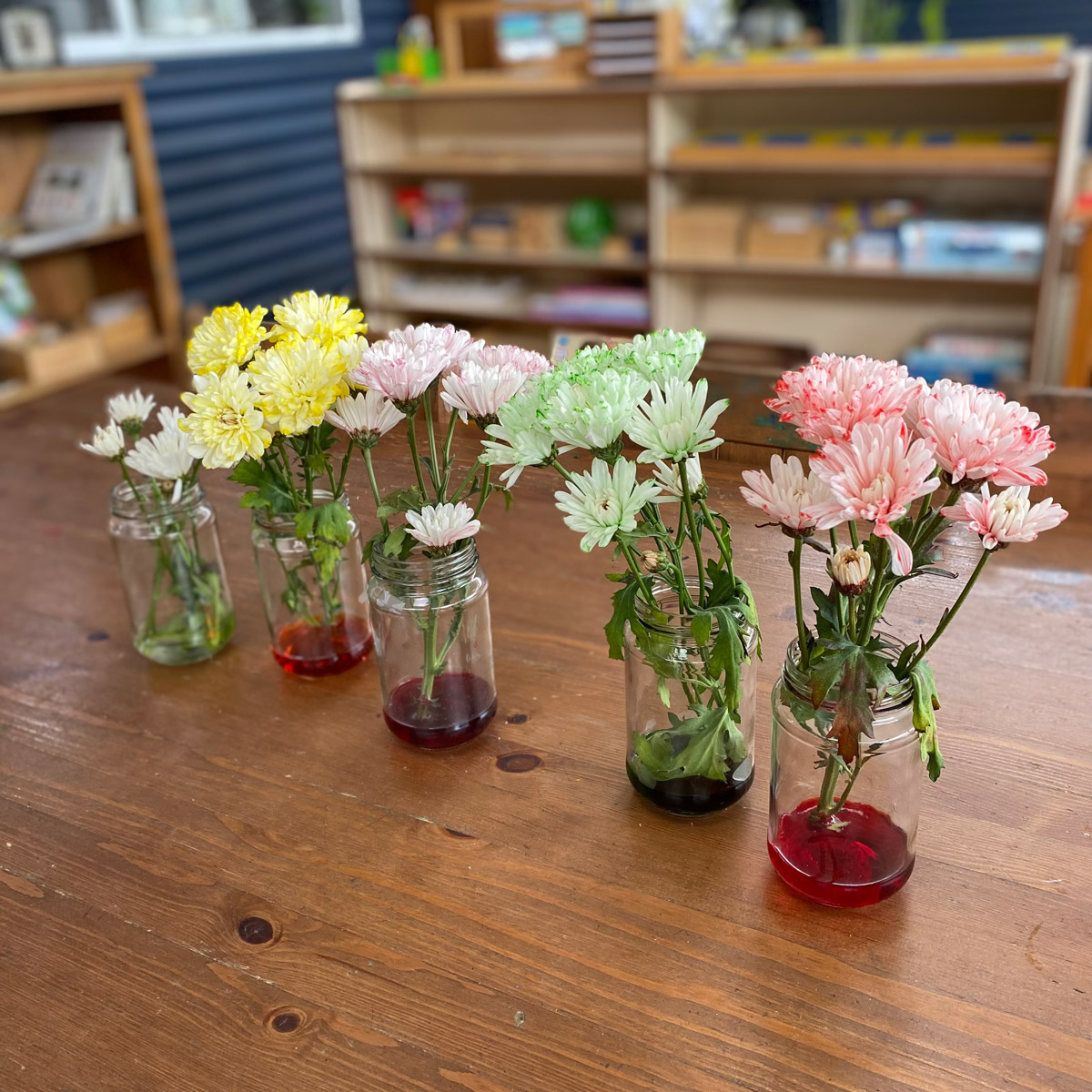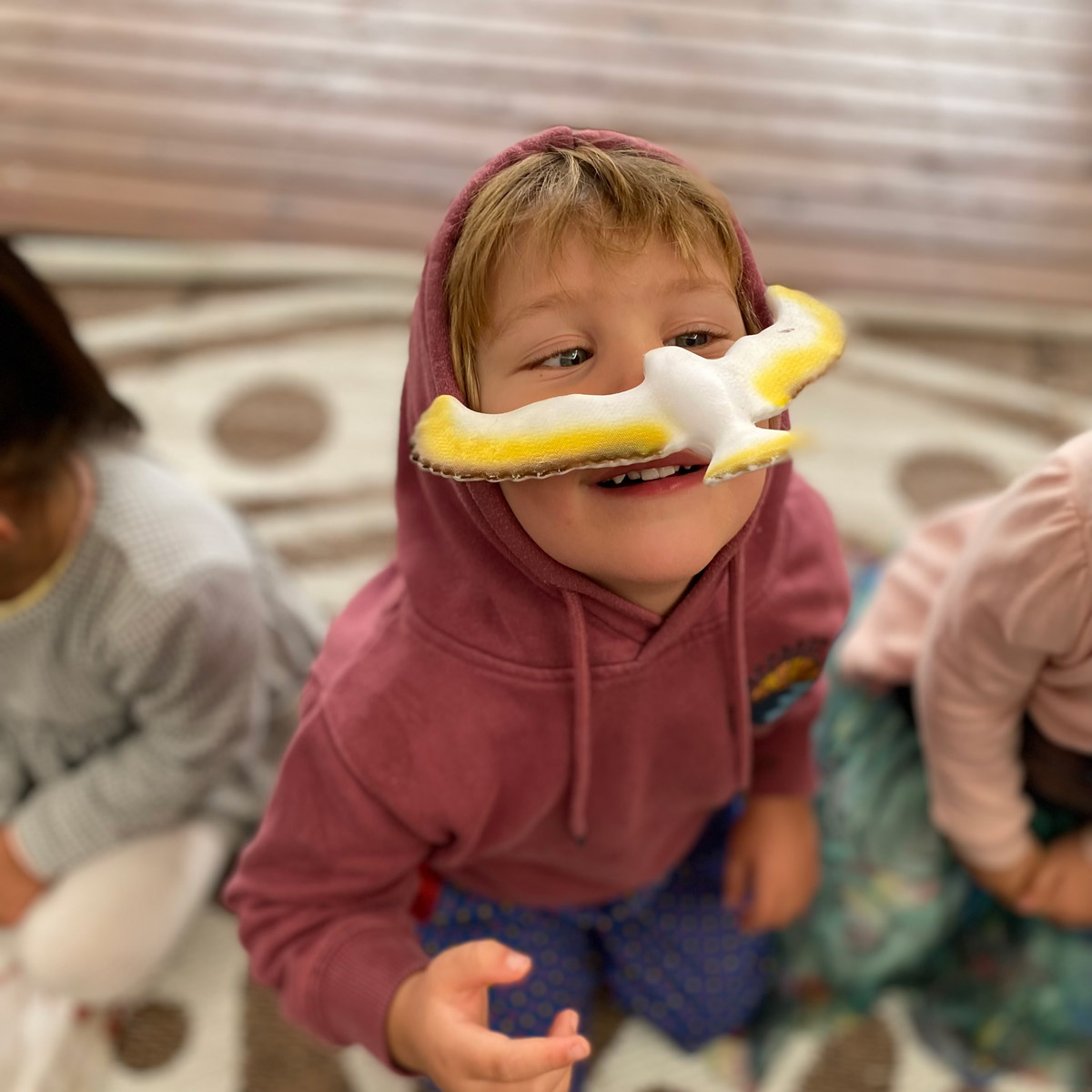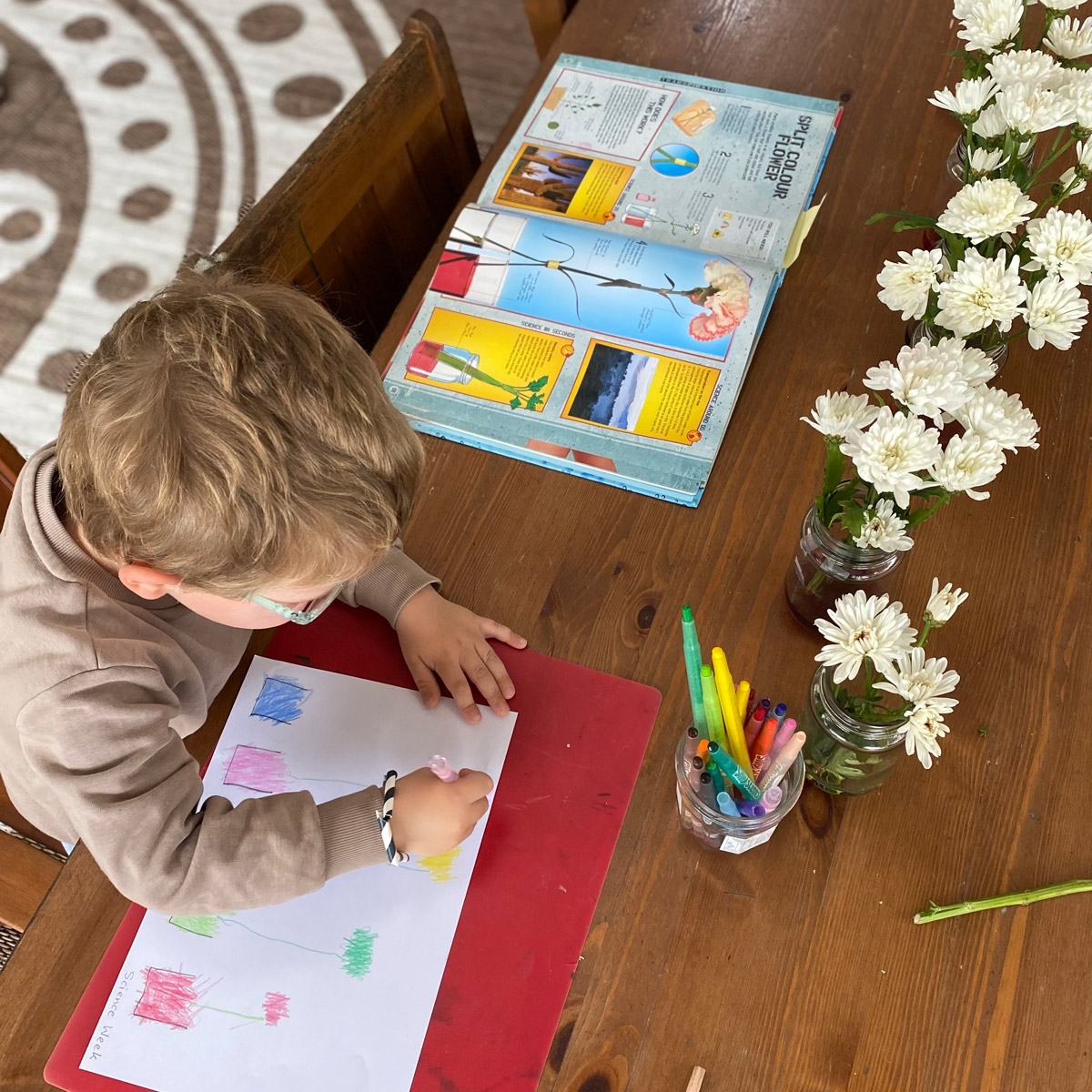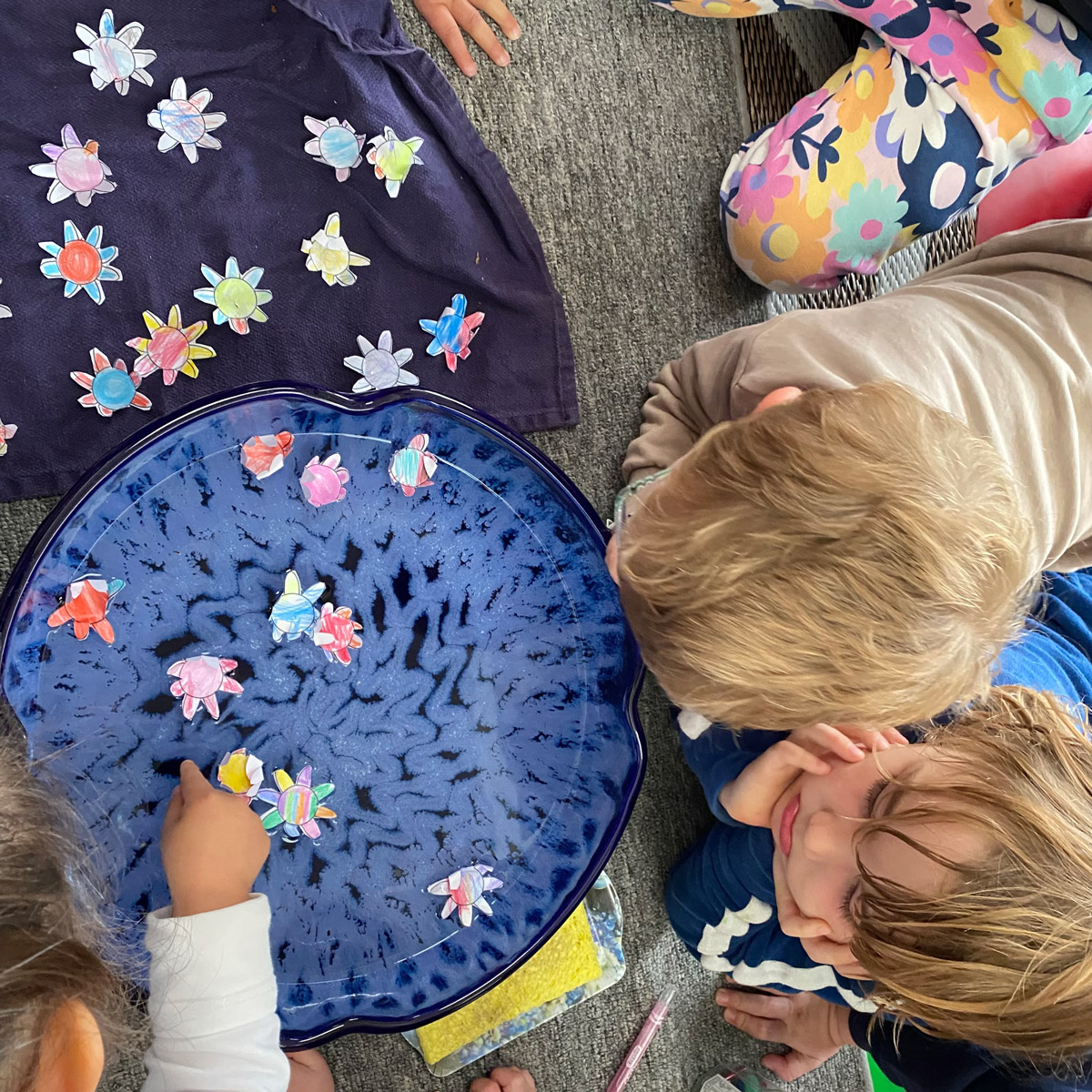 The Kindergarten class has been enjoying engaging experiences that enhance their literacy skills, building upon their previous language learning. These activities serve as a scaffold to their earlier language works.
One activity that is truly lighting up the children's days is the "Letter of the Day." Each child takes a turn to select a letter for the day and then comes up with a word that starts with that letter, connected to a noun we've previously discussed. This not only broadens their vocabulary but also fuels their imagination. The children have found this method to be the easiest way to learn.
Laughter and joy filled our classrooms as children engaged in enjoyable activities. Acting out verbs created delightful moments that not only enhanced their vocabulary but also nurtured teamwork and camaraderie, forming a vital base for language development. An illustrative instance was during the use of the word "swing." While I anticipated arm swinging, their imaginative minds led them to visualize a playground swing. The result? Hilarious swaying back and forth as if seated on a swing.
The children also had an enriching nature walk within the school grounds. This experience ignited their curiosity and deepened their appreciation for the world around them. During this adventure, they encountered a charming rabbit, observed various plants, and immersed themselves in the beauty of nature. After the walk, they all relaxed on the grass and skillfully captured the essence of the plants in their artwork.
In the realm of numbers, the children are diving into the concepts of capacity and volume. This week, they're delving deeper into the concept of volume, gaining a more profound understanding. Through engaging in hands-on activities and creative tasks, they're developing a strong grasp of this fundamental idea, which they can apply in real-life situations.
The children's development is evident as they ask more questions and exhibit curiosity that truly makes learning exciting, which is great to witness.
— Samantha.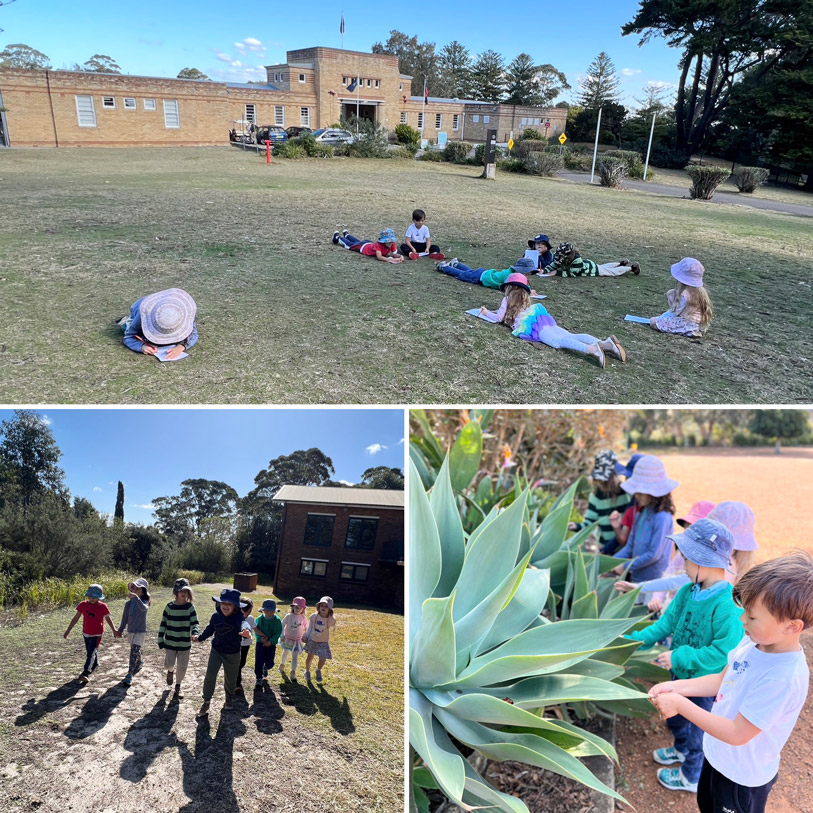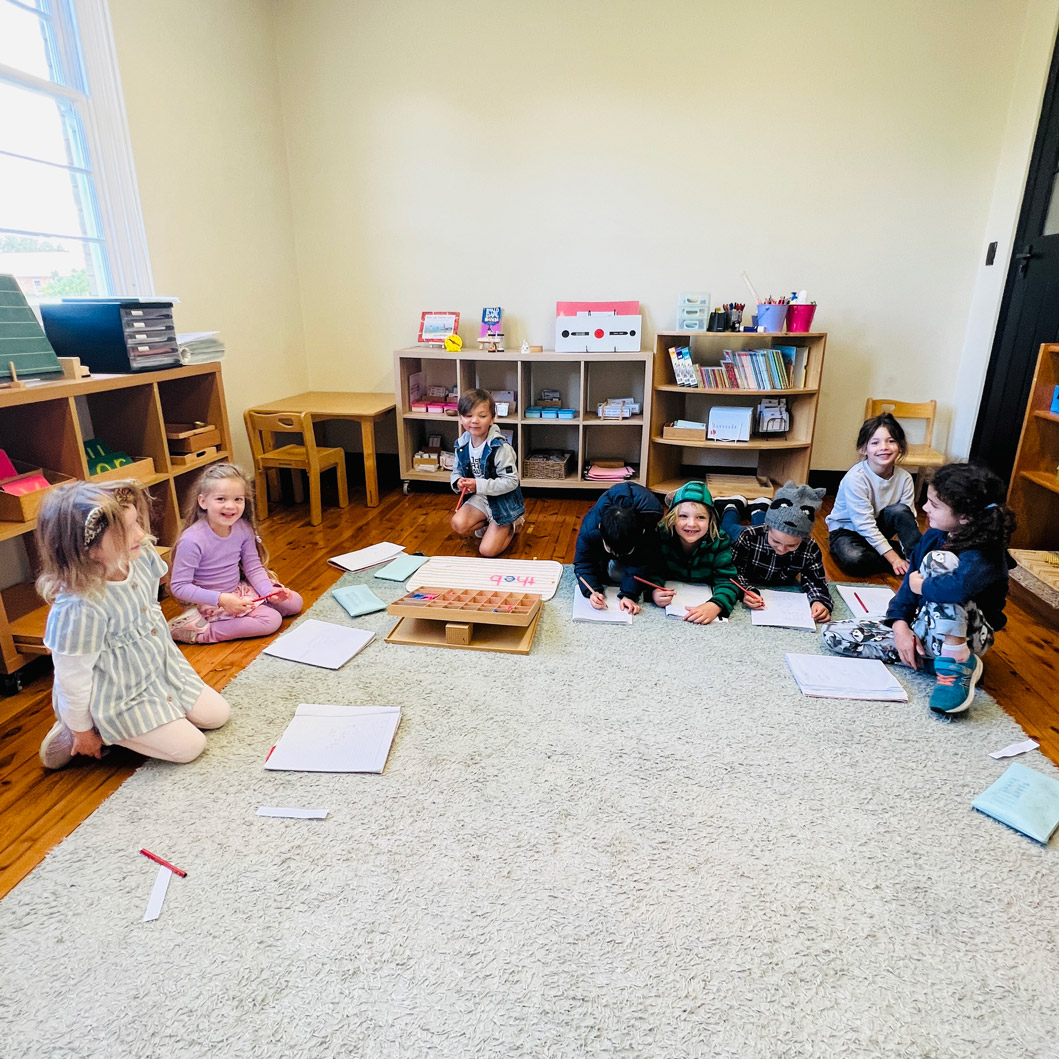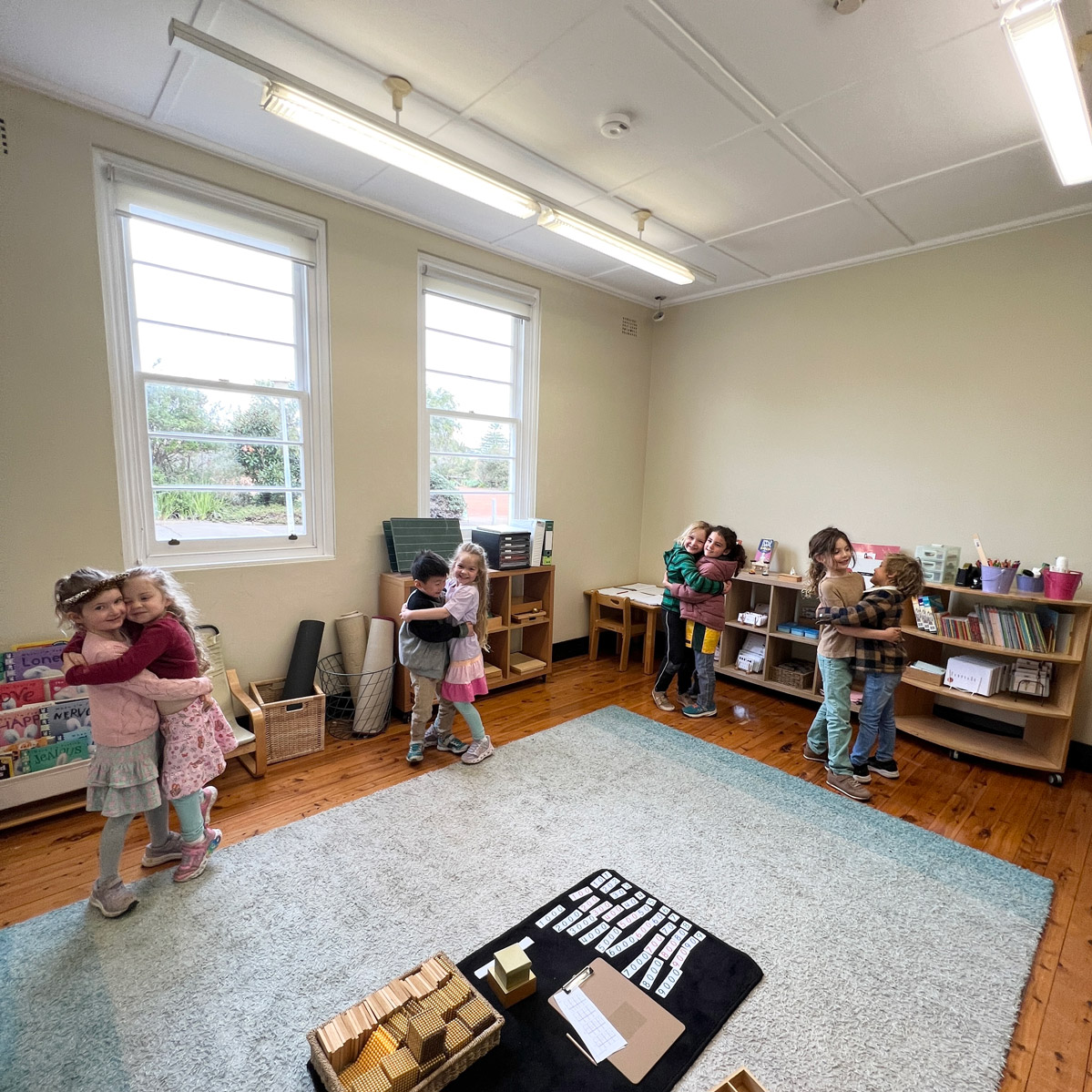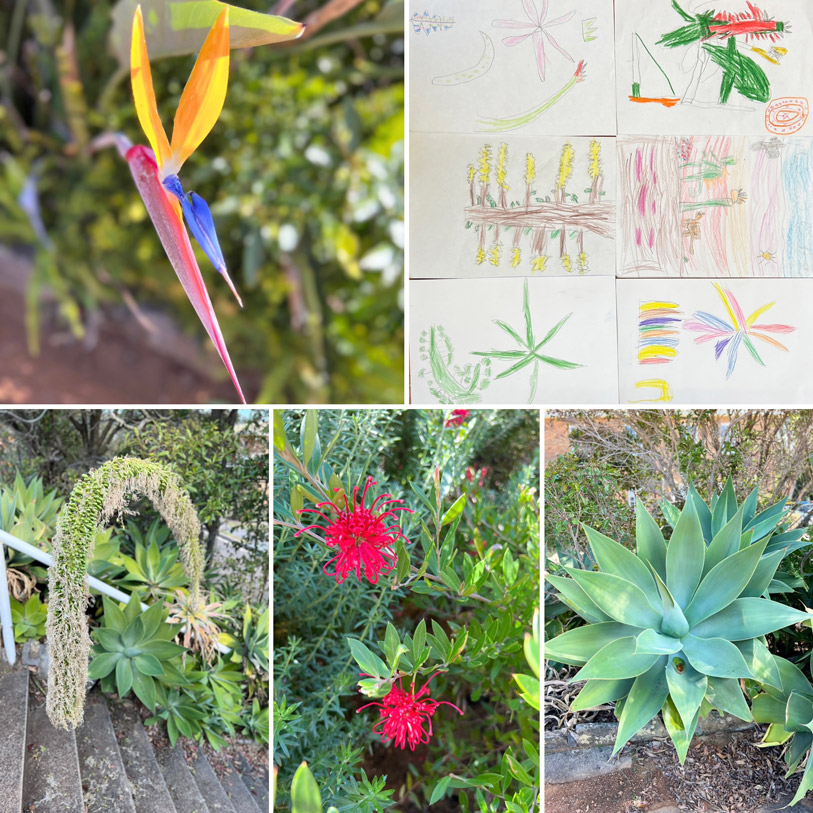 Dear beautiful families and community members,
As we journey through the heart of Term 3, our Aikya classroom continues to be a hub of curiosity, discovery, and growth. The picturesque North Head Sanctuary provides the perfect backdrop for our students to engage in independent and guided learning within the enriching environment of the Cycle Two Montessori setting. Let's delve into the exciting highlights of the past fortnight!
Unveiling the Human Story: Evolution through the Timeline of the Hand
In the spirit of cosmic education, our students embarked on an enthralling exploration of human evolution. The impressionistic Timeline of the Hand, a cornerstone of Montessori pedagogy, has been central to our studies. This remarkable tool allows students to grasp the vastness of time and the evolution of our species in a tangible and relatable manner.
From the earliest hominids to the significant milestones that propelled humanity's progress, our students have been introduced to the intricate journey that shaped us into who we are today. Through the associated materials and activities, the Timeline of the Hand serves as a powerful visual aid, igniting the students' fascination and deepening their understanding of the human story.
Montessori Philosophy in Action: Empowering Lifelong Learners
Our Cycle Two Montessori setting continues to provide an environment that nurtures independence, critical thinking, and deep respect for learning. Through our exploration of human evolution, we are not just studying history; we are fostering a love for understanding the world around us and encouraging our students to become informed, compassionate, and responsible global citizens.
A Visit from Fresh Smile Dental: Nurturing Oral Health Awareness
We were privileged to welcome one of our parents, Racheal from Fresh Smile Dental, to our classroom. Her insightful session covered dental care, instilling valuable habits and knowledge in our young learners. Witnessing her passion for oral health was truly inspiring, and we are grateful for her positive influence on our community of children.
Upcoming Dates for Your Diary
Parent Observations: Starting from August 14th, 2023 – An opportunity for parents to observe their child in the classroom, gaining insights into their Montessori journey.
Parent Conferences: Commencing August 21st, 2023 – We look forward to discussing your child's progress and growth during these conferences.
Parent Information Morning: August 30th, 2023, at 9:05 am – Join us for an informative session about the Montessori approach and classroom dynamics.
Father's Day Morning Tea: September 1st, 2023 – Let's celebrate our wonderful fathers and father figures with a delightful morning tea.
Thank you for your ongoing support in fostering a dynamic and nurturing learning environment. Let's look forward to another inspiring and enriching fortnight at our beautiful  School.
With warm regards,
Aikya Children and Teachers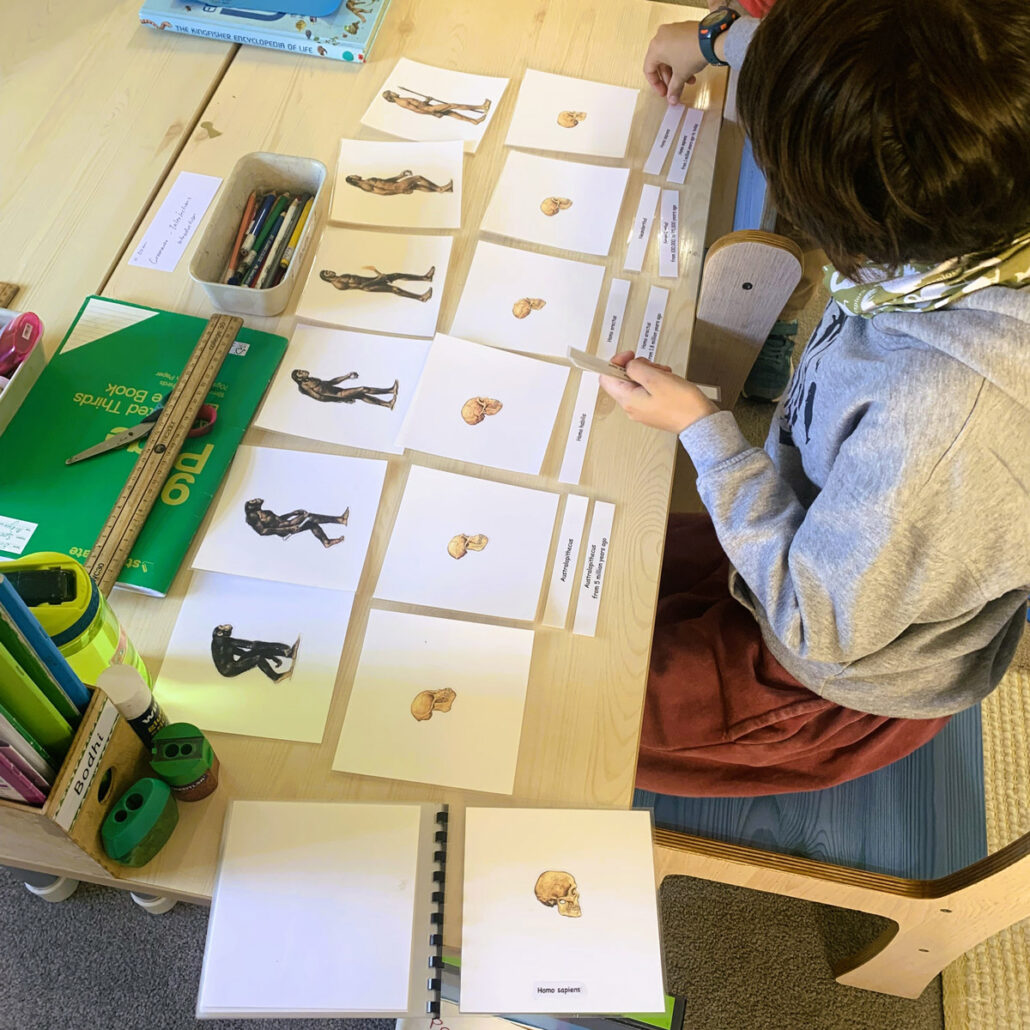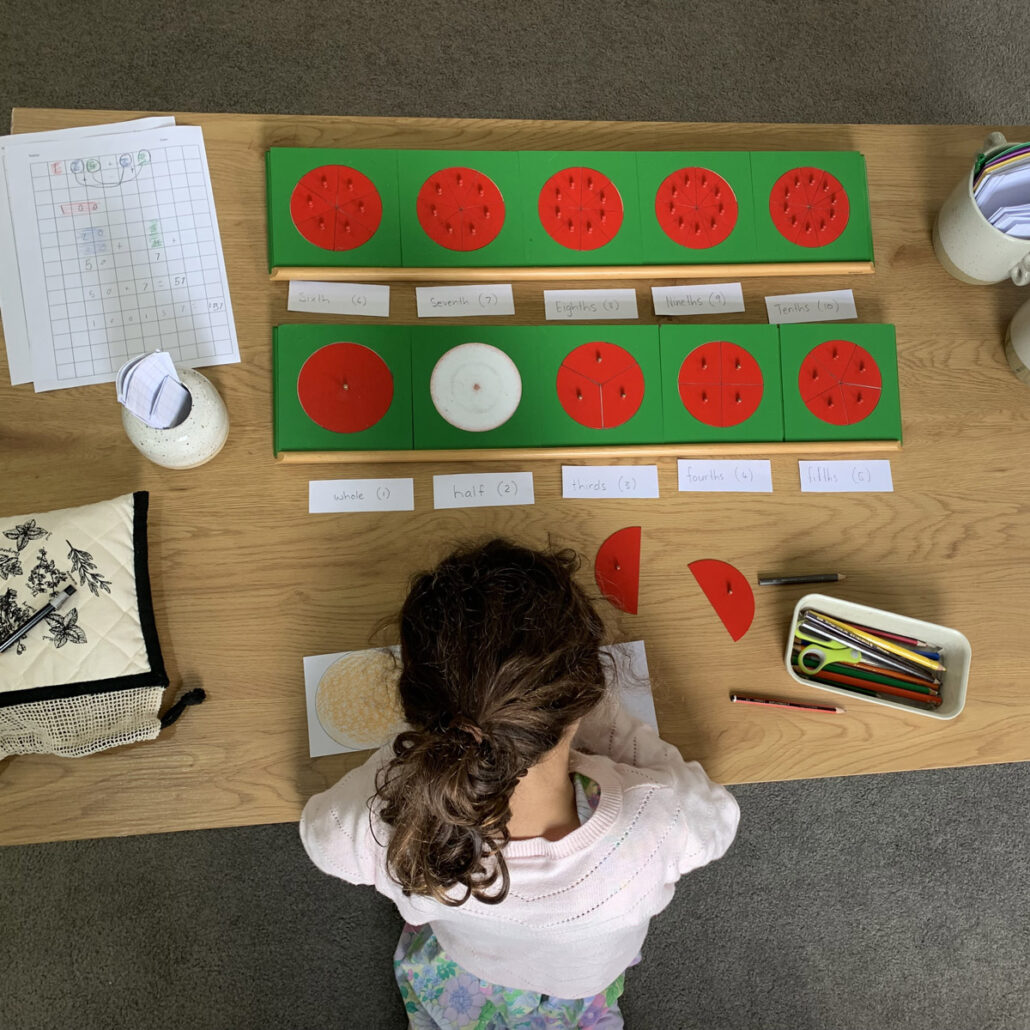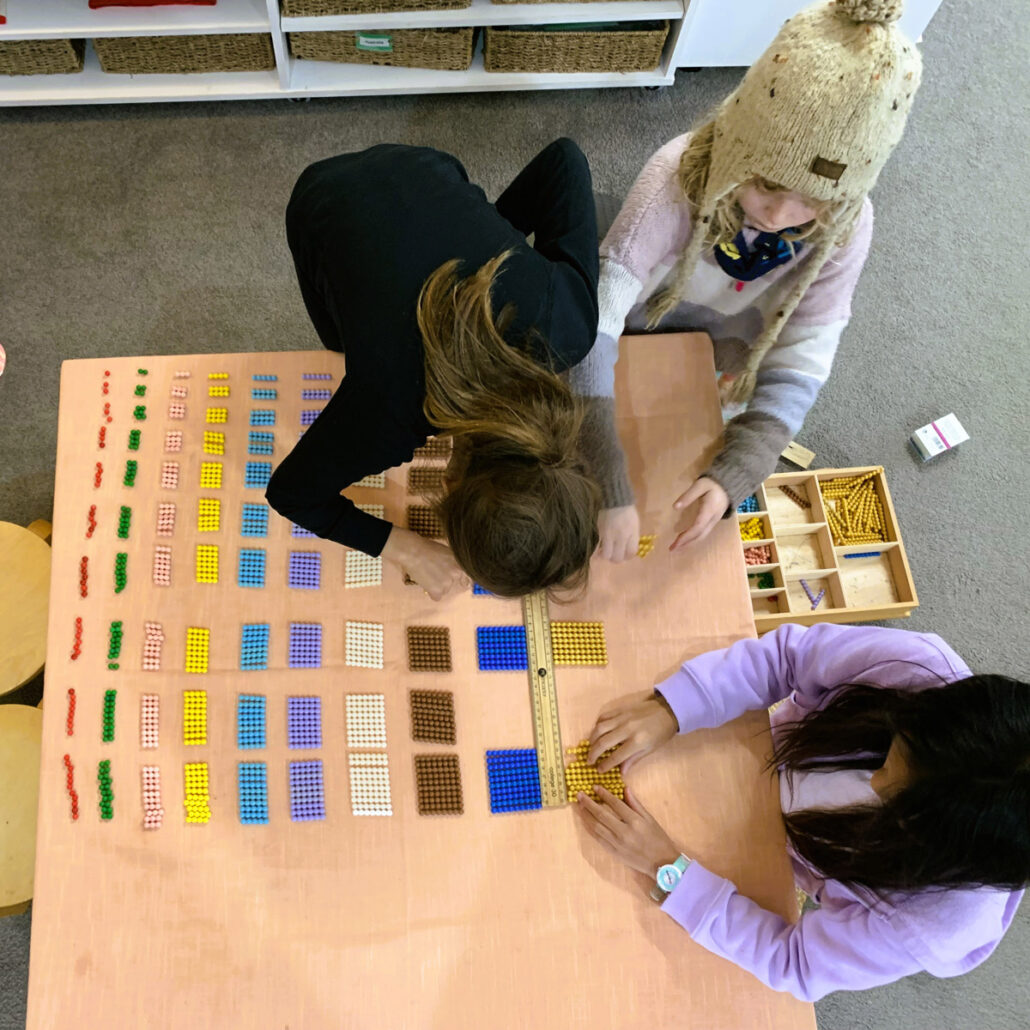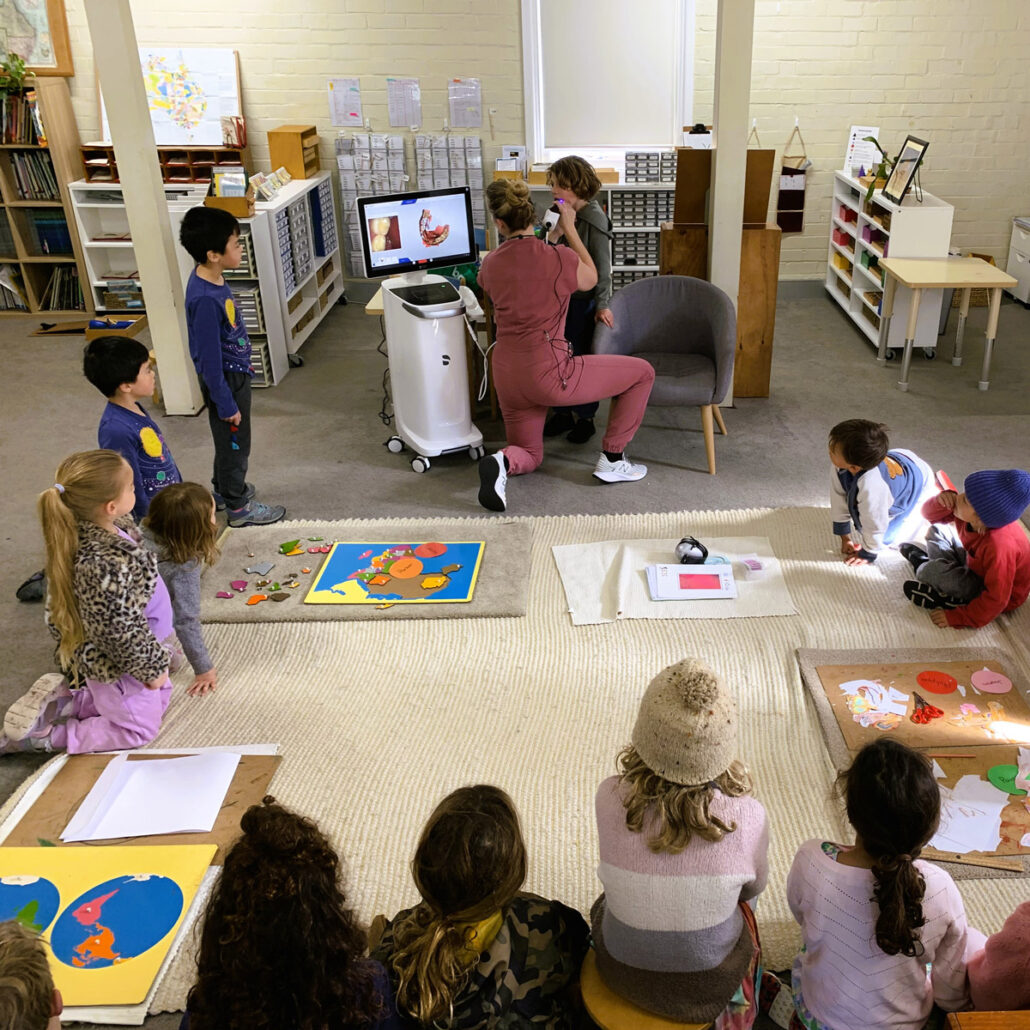 Dear Families,
We are thrilled to share the exciting happenings in the Yani Class this past month. Our students embarked on a culinary journey with not just one, but two food safaris! In these cultural explorations, children brought the flavors of the world to our classroom. During the first safari, Gustave, Callum, Antony, and Arjo delighted our taste buds with homemade Gyozas and refreshing matcha tea, giving us a glimpse of Japan's culinary traditions. The second safari transported us to Mexico, where May, Sandra Flynn, and Oscar wowed us with delectable tacos – a true fiesta of flavors! Each student received a "passport" that was stamped as they visited these culinary destinations, accompanied by insightful facts shared by their peers.
In the realm of academics, our students have been engaging in some impressive mathematical feats. They've been hard at work mastering the multiplication of 7-digit multiplicands by two-digit multipliers using the checkerboard method. This hands-on approach has made learning multiplication not only efficient but also enjoyable. Alongside this, our young scholars have been diving into data analysis, honing their skills in interpreting and drawing conclusions from various sets of information. And let's not forget the creative endeavors – the students have been busy crafting informative booklets, project slides and presentations showcasing their knowledge and artistic flair.
—The Yani Team.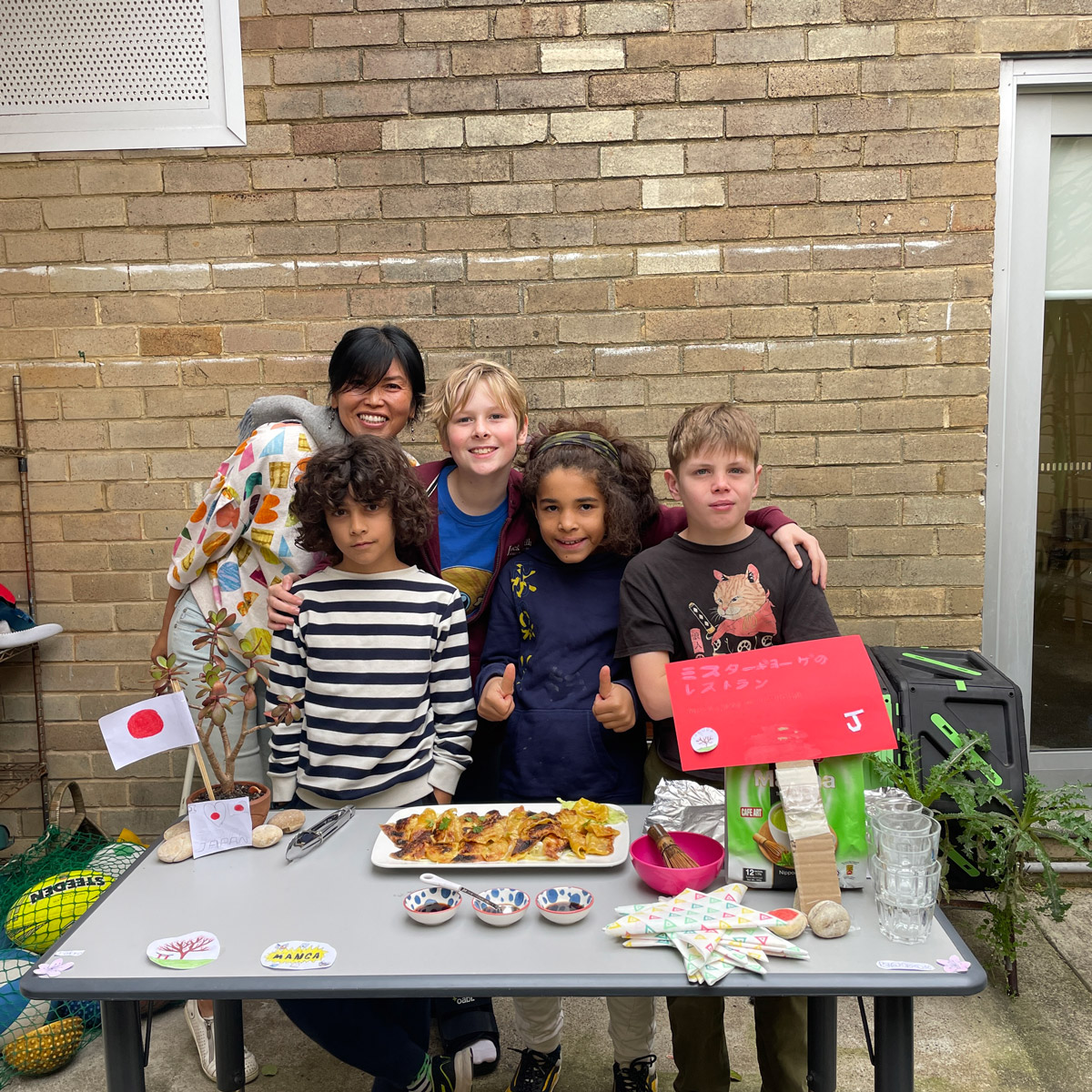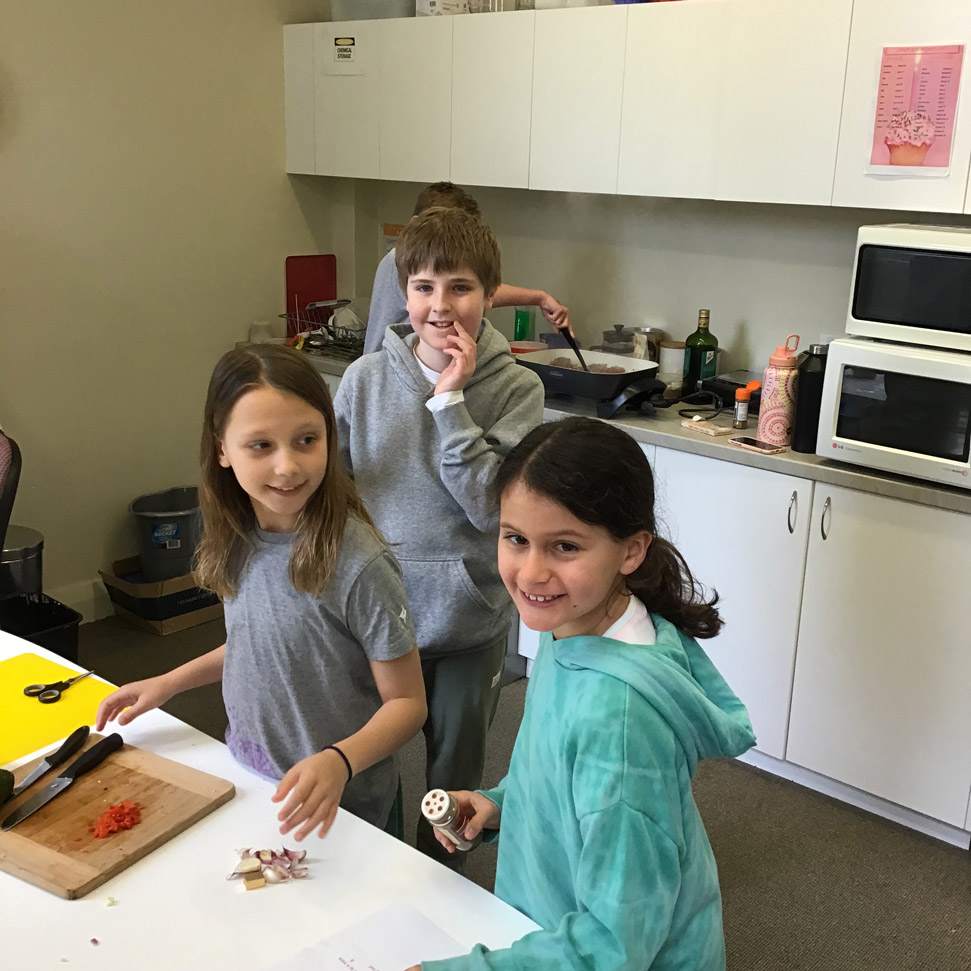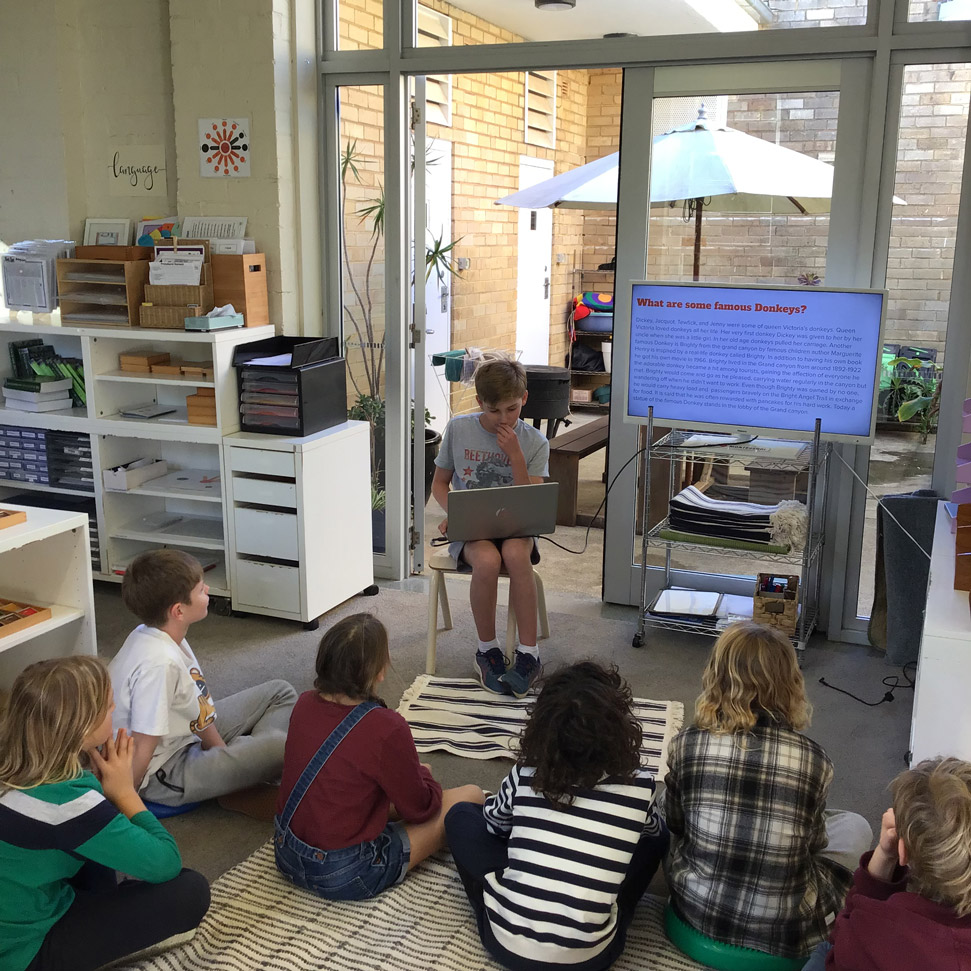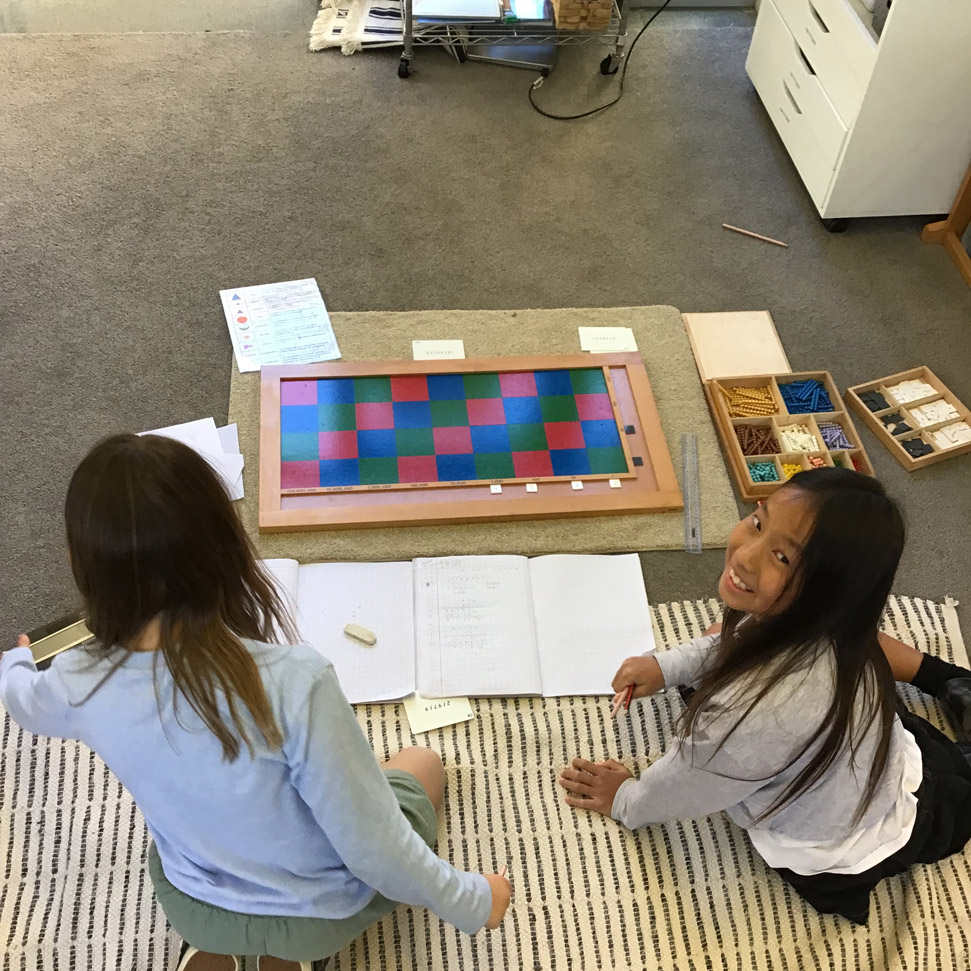 Preschool Music 
Over the last few weeks, Miss Angie has been sharing lots of information about the Orchestra to all our little musicians.
The groups have seen a real life Voila, Violin, Cello…all instruments who are part of the String Family of the Orchestra.
We've been learning how each of these instruments is played, and how they produce sound.
We've also been singing our 'Orchestra song' every week with lots of passion!
Over the coming weeks, the groups will continue to explore the Orchestra and moving through the different 'families' of instruments.
North Head Campus
Our Monday In Class sessions have been loving learning about The Beatles while also becoming more familiar with notation reading. Ash is exploring The Beatles repertoire with the students starting with their earlier music and moving through the years. Students are continuing to work on becoming more confident and fluent in playing their assigned instrument and working together as a group.
Mixed Ensemble
The band has been working on a few tunes this term covering Queen and The White Stripes. The Mixed Ensemble is working towards a performance and I know Andy (facilitator) is excited for this too.
A friendly reminder to all parents with students in the Mixed Ensemble to please remember to bring your music each week to rehearsals.