2022 Newsletter Term 01 | Issue 03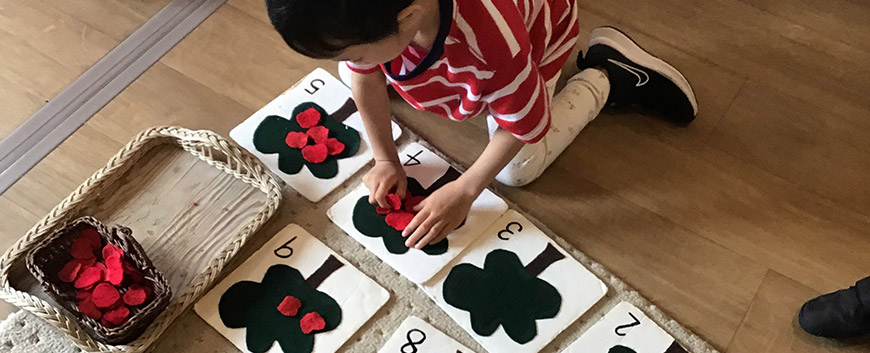 Upcoming events & Important Dates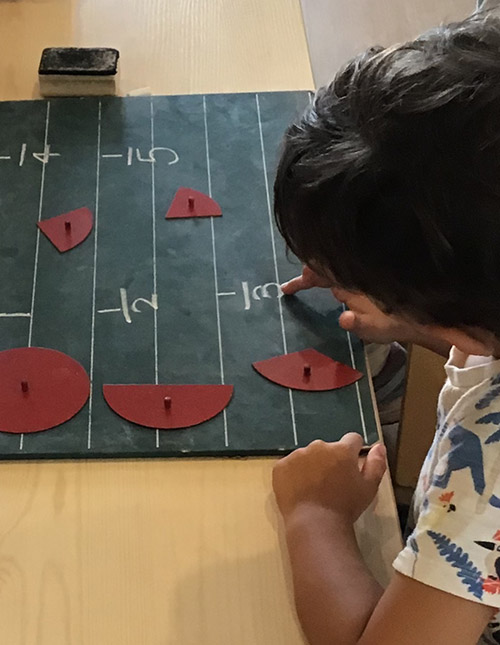 MARCH
Mon 21st – Fri 25th – Harmony Week
Fri 25th – Ride 2 School Day
Thurs 24th – AGM 7.30pm TBC
Fri 25th – Fees Due
APRIL
Fri 8th – Last day of Term
Fri 15th – Good Friday
Mon 18th – Easter Monday
Mon 25th – Anzac Day – Public Holiday
Tues 26th – All Students Return
Tues 26th – New Starter Orientation – 3.45-4.30pm Elouera
Fri 29th – Staff Development Day
Click
HERE
to see further calendar dates.
Principals Message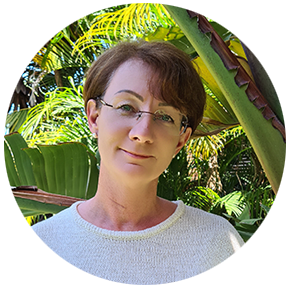 Dear Farmhouse Montessori Families,
A warm welcome to a new edition of our fortnightly newsletter. 
With less humidity and wet weather but wonderful warm sunshine, we are very much looking forward to today`s Ride 2 School skill practice session up here at North Head. We will send through photos and comments in the next issue to let you know how it all went. Thank you again to the families who are so passionately committing time and energy to such and similar community events and fundraisers.
We are delighted to be sharing some music news in this edition and to hear from our dedicated music specialists (Evergreen Music) and the many creative activities that are occurring through out the school. Please don`t miss this item. We are also aiming to have some French lesson feedback from our lovely Delphine in the future.
School Tours
We have commenced face to face school tours on both campuses, and I would like to encourage you to invite anyone you know of to come and get to know our vibrant and beautiful school. We are always keen to share our Montessori story. Tour dates are available on our website. 
Spontaneous Activity in the Montessori Classroom
Dr. Montessori's idea of the prepared environment was that everything the child came in touch within the classroom (indoors & outdoors) would facilitate and maximize independent learning, spontaneous work and exploration. This calm, well-ordered environment has a lot of movement and activity to offer. Children are free to choose and work on activities at their own pace. They experience a combination of freedom and self-discipline, as guided by the environment.
The preparation of a Montessori environment is something that requires a lot of thought and understanding of developmental needs of children and their interests from the educators. Children reveal a lot of information when they are working which, if carefully observed, will assist in making sure that materials and the set up of activities respond well to self-motivated, self-guided and spontaneous learning. I am thrilled to see how well children are engaging in work activities of interest and choice whatever the topic or curriculum area.
Have a wonderful weekend and enjoy the newsletter.
Warm wishes,
Sabine Adigun  |   Principal
EVERGREEN | MUSIC PROGRAM
North Balgowlah Campus – Little Leaves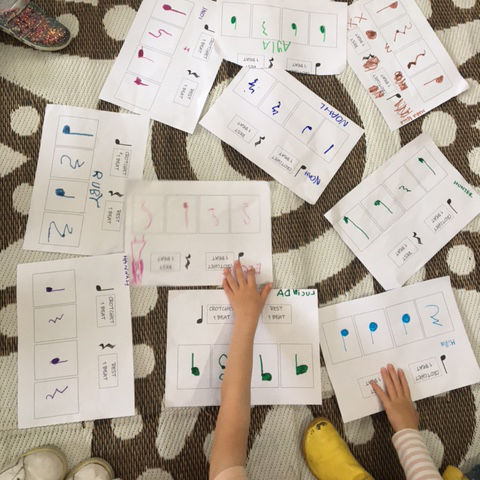 Hello families!
We've had a wonderful start to the term singing and exploring musical concepts.
Our Kindies are working with Glockenspiels this term, and learning to play simple patterns. We even composed our own patterns and played them for each other one by one, then joined some together, and played them as a big 'band'!
Our other classes are also learning about the Glockenspiel and getting familiar with the difference between high and low sounds, and loud (forte) and soft (piano) sounds. Perhaps when you're next in the car listening to music, you can play a game all together with the family and see if you can hear loud and soft sounds, or high and low instruments..
All our classes have also met our new team member Angie! Angie is an accomplished songwriter and has been facilitating preschool music sessions for a number of years. She is very excited to be working with all the children at Montessori, and helping out while Deb takes some time off to welcome her new baby to the family.
Looking forward to more creative music compositions in the coming weeks,
—Deb & Angie.
North Head Campus
Stage 2 – our stage 2 class has been working on Xylophones this term, and learning to read simple rhythms and understand the different note values. It's been great to see the class working together week to week. We'll be starting to play some simple melodies with notation over the coming weeks (some will be familiar songs the kids recognise), with the view to have the class compose their own melody down the track!
Stage 3 – It's all about Uke's in stage 3 this term. We're really familiar with our instrument and its origins now, and are mastering the open string names as well as playing some little ditties (like Green Cats Eat Ants) to help lock all that musical information in place. Some of our Stage 3 students have also been writing their own songs using the open strings, applying their own creative flare. Over the coming weeks, we'll continue to expand reading introducing chord charts and TAB.
Mixed Ensemble (Band) – we're really excited to have the Band back together at Montessori this year. We have some new members, and some new instruments…yes you might have heard the sounds of an Alto Sax tooting in the hallways on a Tuesday afternoon! From week 1, the band started working on a great tune by Paul Simon 'Call Me Al', and have recently added 'Believer' by Imagine Dragons in their repertoire. Working together as a cohort is fundamental in the Montessori mixed ensemble, and everyone has their own important part to play musically so that each of the songs sounds as great as it can be. Looking forward to continuing to work on these tunes this week.
—James.
ELOUERA | Stage 1 Infant Community
One of our favourite daily activities in the Elouera classroom is bread baking. We begin by labelling all the utensils and ingredients;  bowl, mixing spoon, whisk, measuring cup, and the ingredients; flour, oil, sugar, yeast, water, salt. Next, we add the ingredients one at a time, whisking between each one. We allow the bread to rise and then bake it to share across all the classrooms for afternoon tea. Bread baking is an activity that allows the toddler to develop important early mathematical and scientific skills. At the same time, the toddler is also learning important social & emotional skills; how to connect with and contribute to their environment, and how to be a part of a team.
— Corinne, Sarah & Nina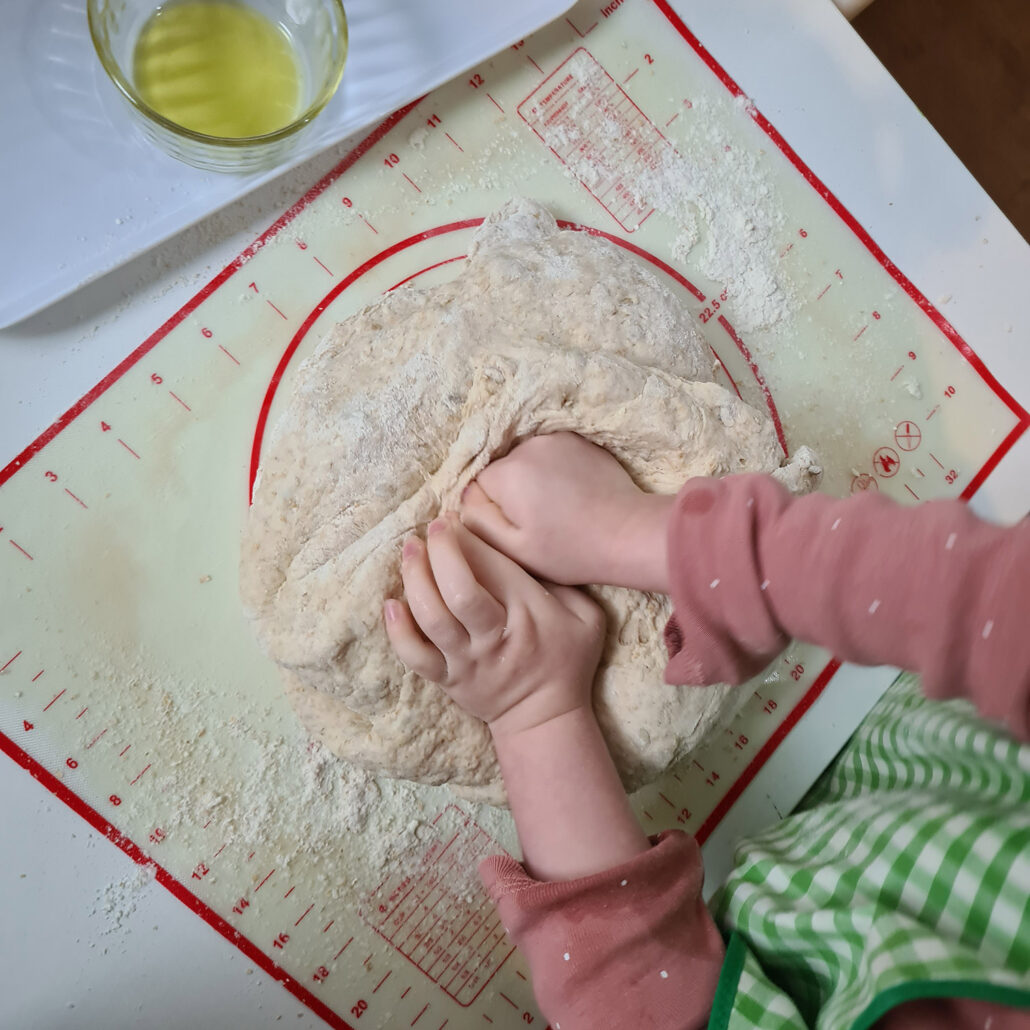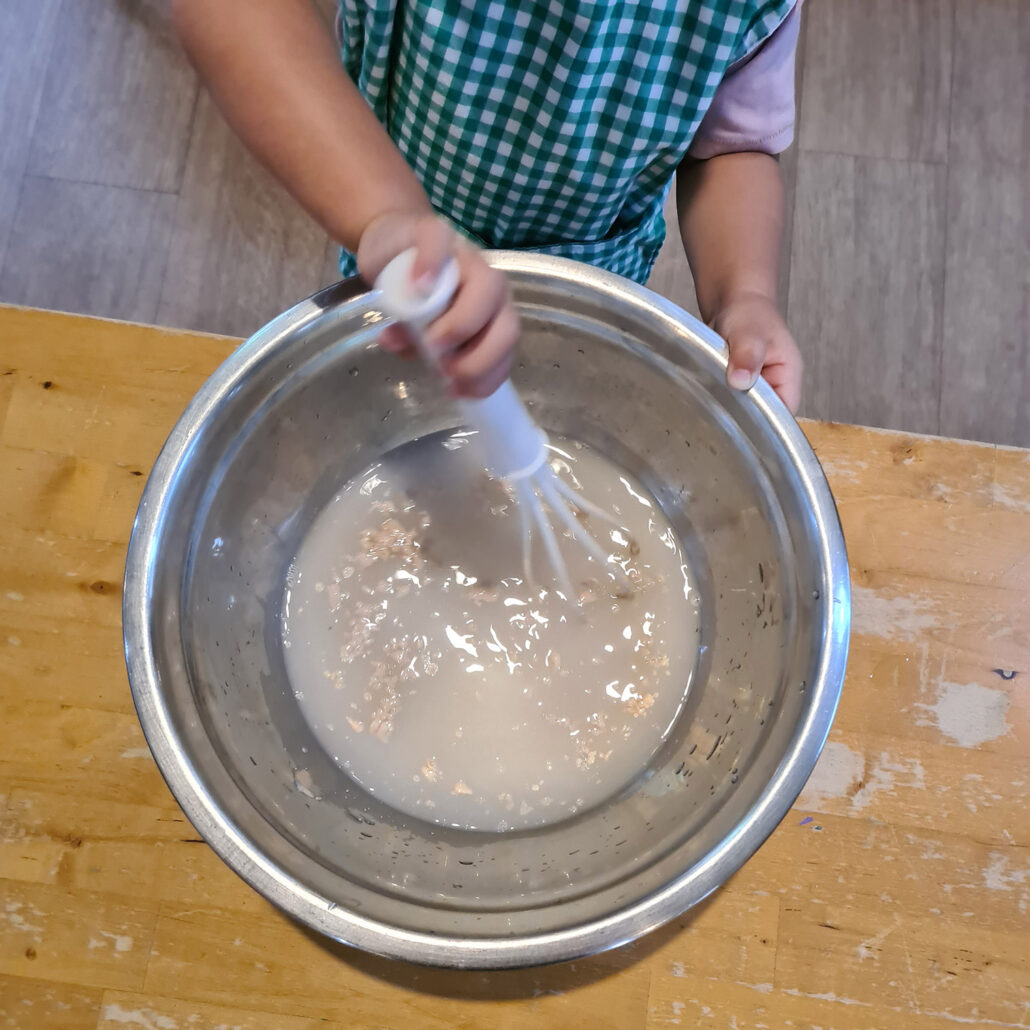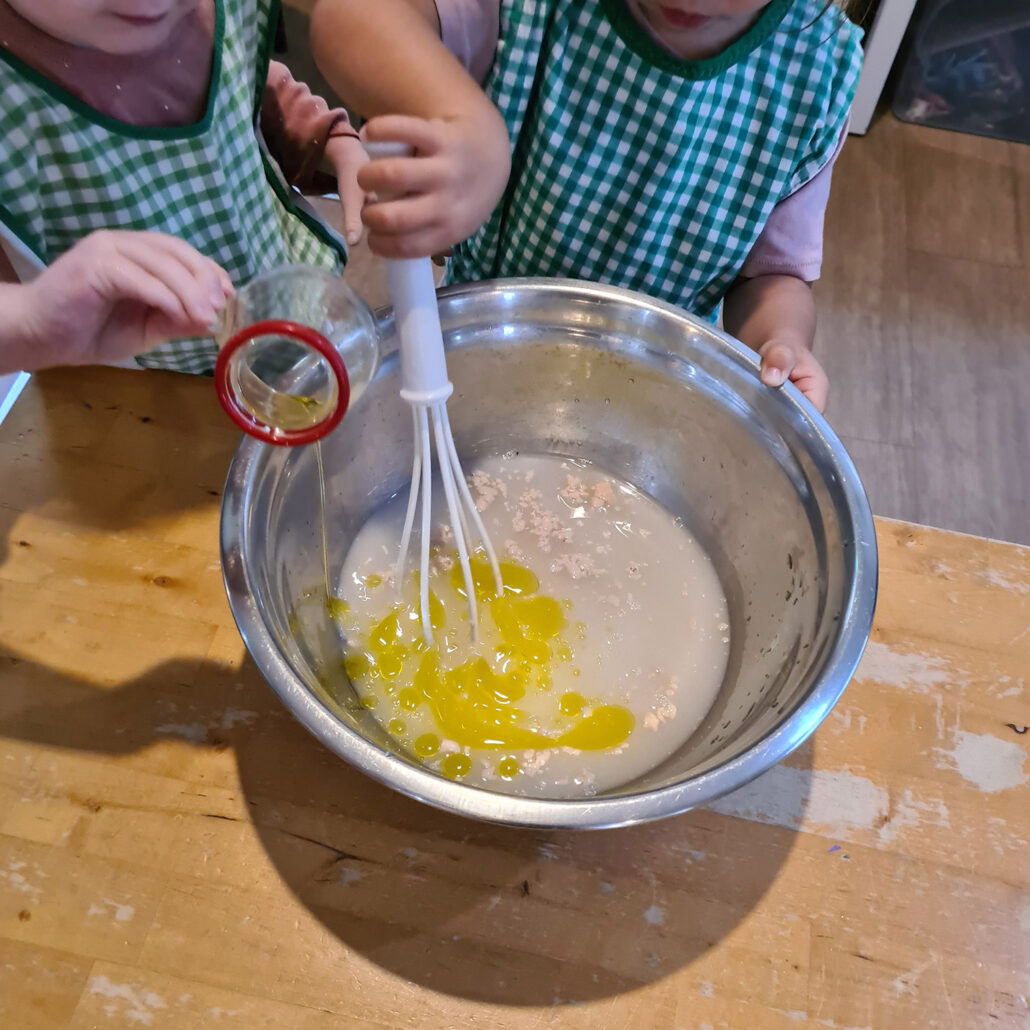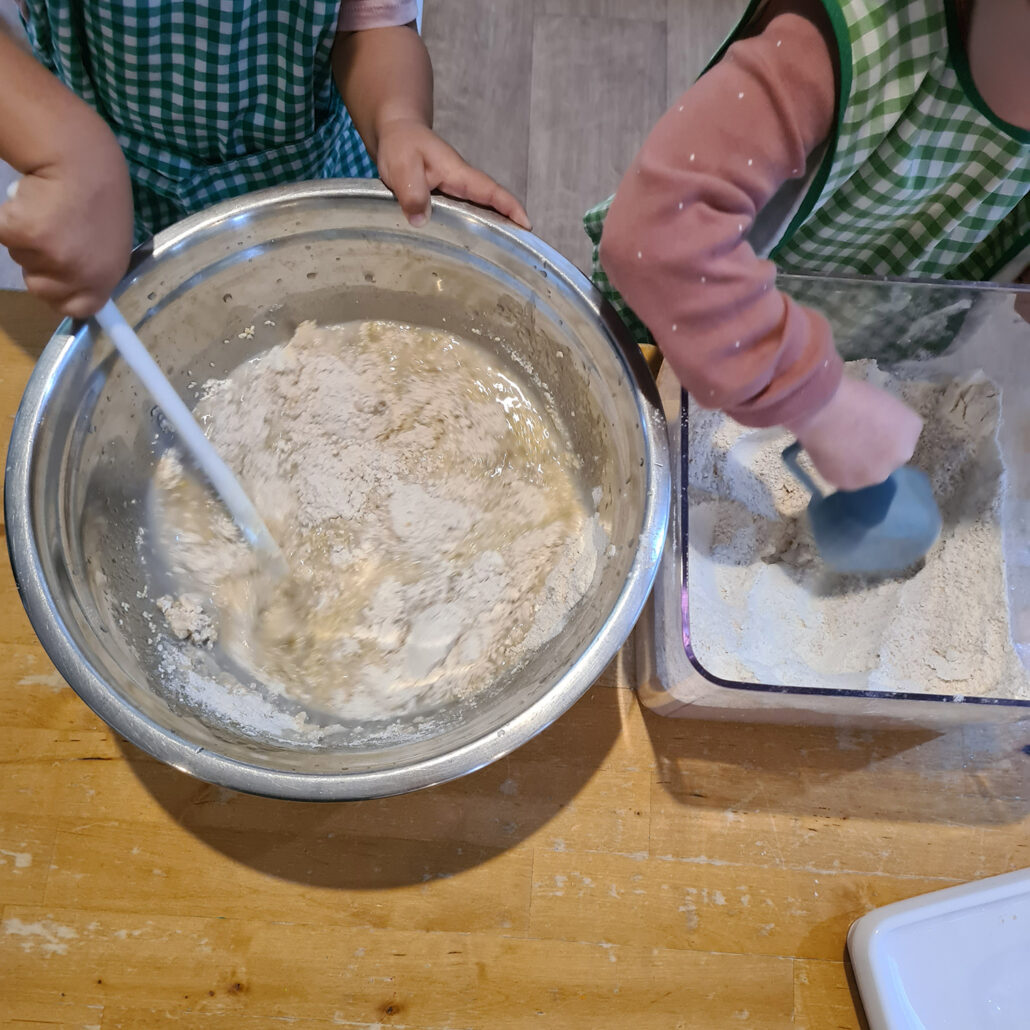 Art is one of the many ways children express themselves. Art is a way for children to communicate their feelings. It is through art that children develop their fine motor skills.
In the Montessori environment, we provide open-ended art activities that help children explore and use their creativity. When it comes to art, it is the process not the product that is important to the child. As adults, our goal is to produce a product. The child interacts with the world differently. The child works to develop self. The focus is on the process not the product. Once a child creates something, he does not feel the need to keep the product. It is the process that gives him satisfaction and inner joy.
— Amanda, Teresa and Claire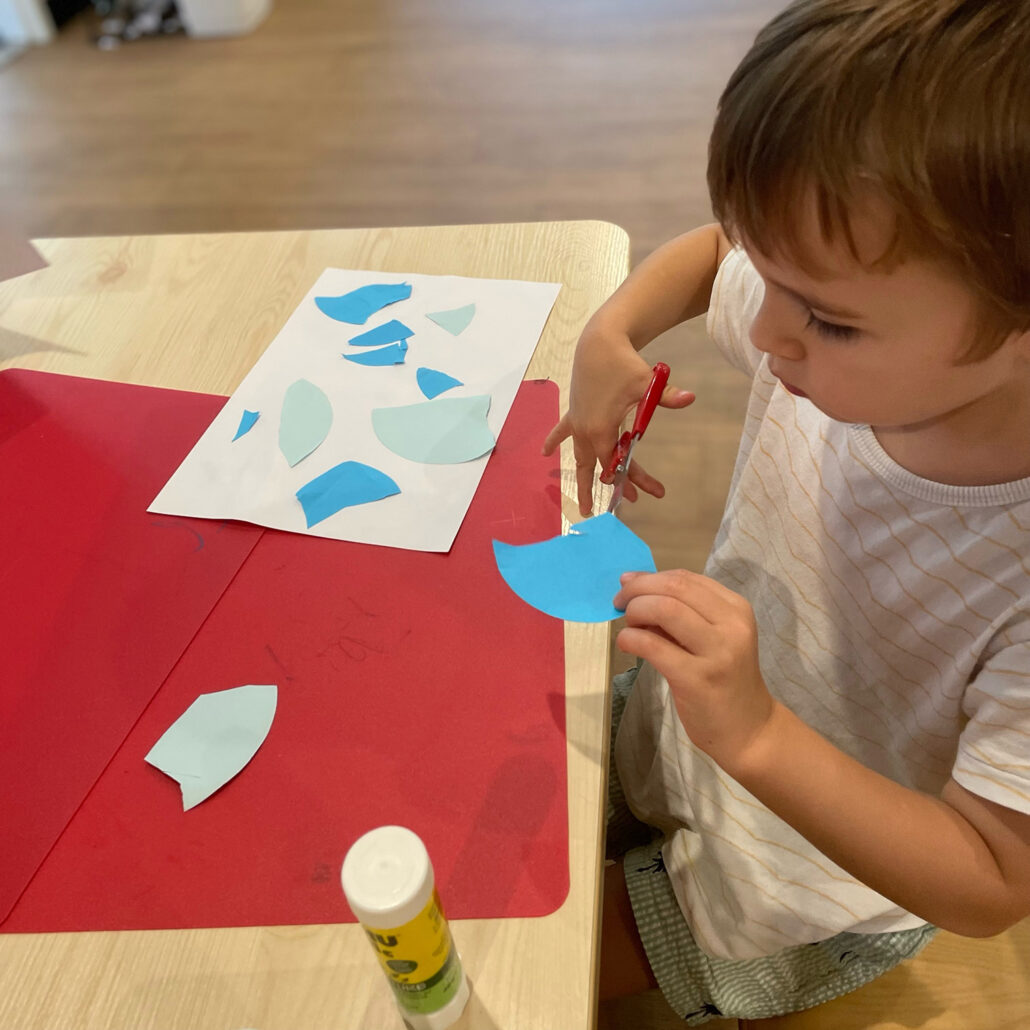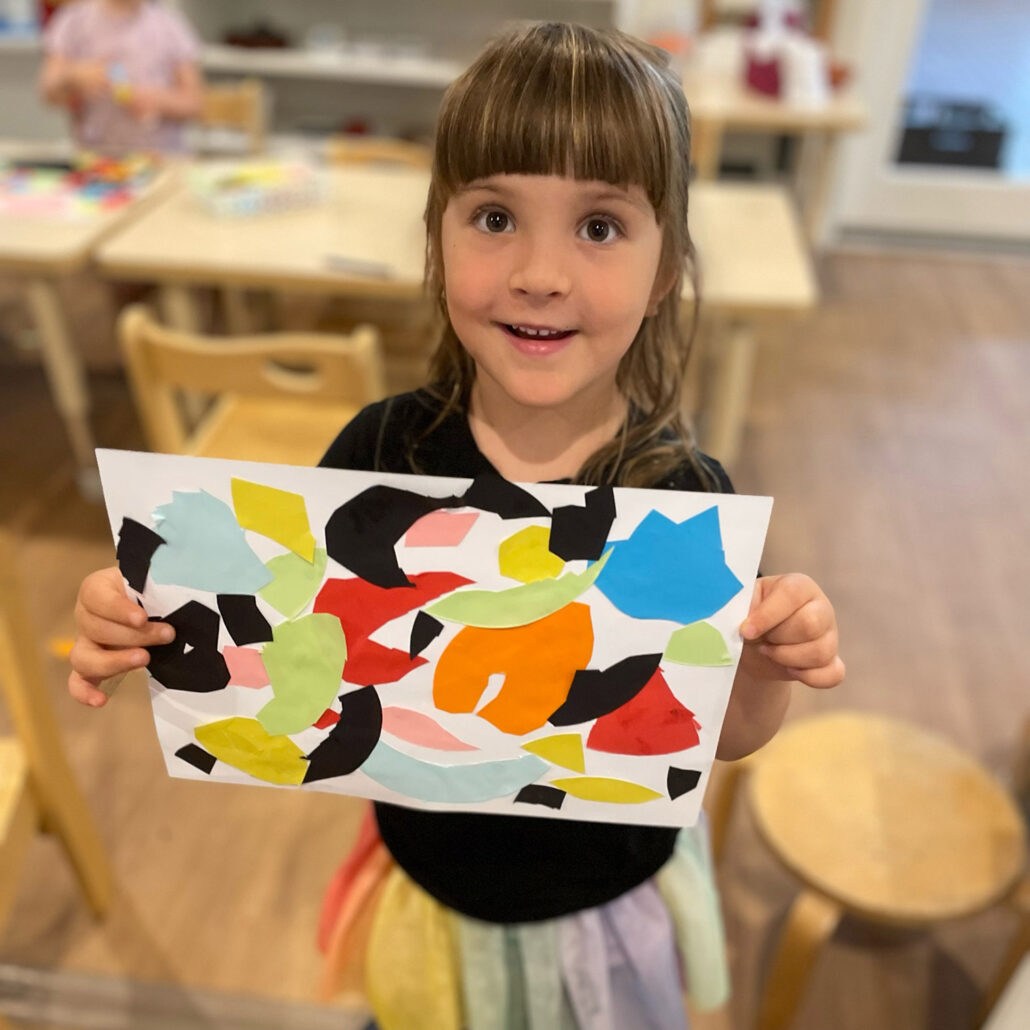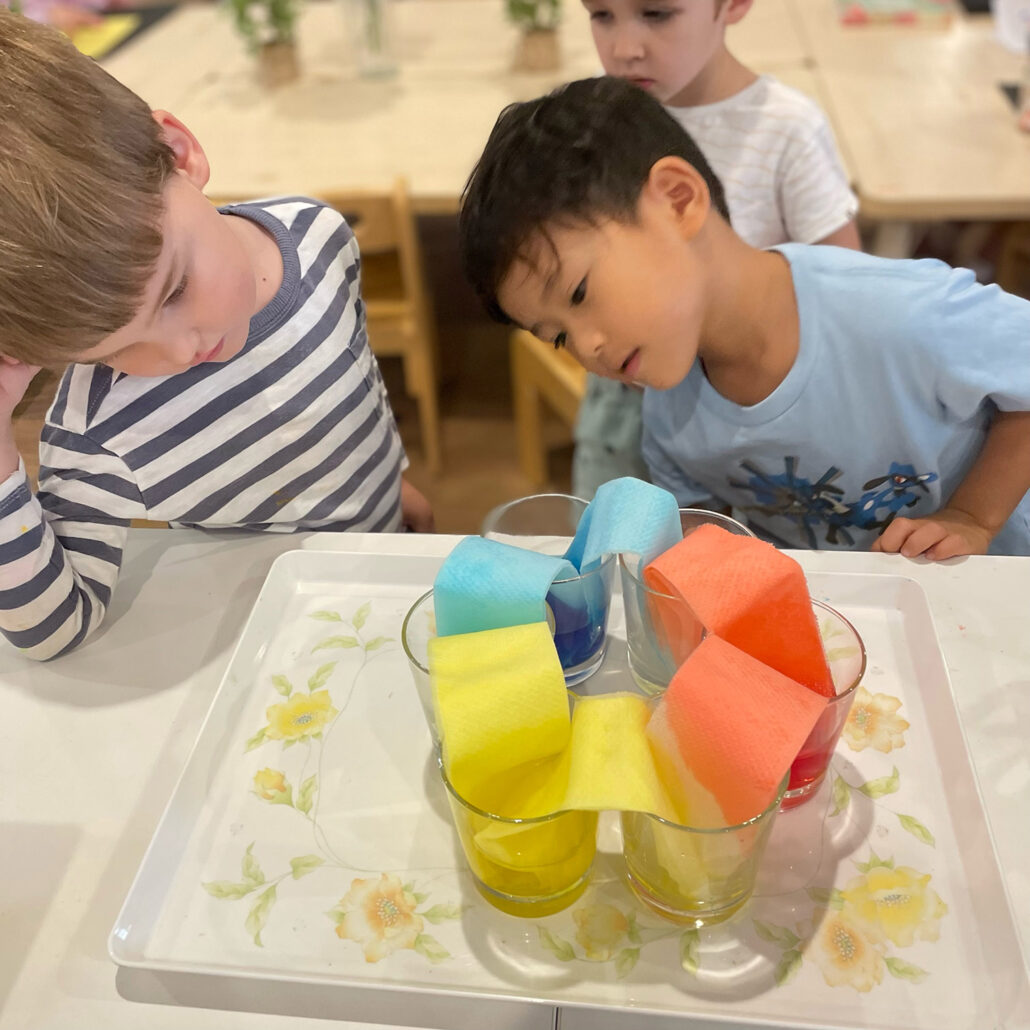 There has been a strong interest in numeracy in the 3-6 class. Maria Montessori calls this an explosion of learning and it can be seen in numeracy and language. As the concept of a Montessori education is to 'follow the child' materials are chosen that support the child's sensitive period to learning a skill. The children work both individually and in a small group with different materials, but they also have the opportunity to watch other children who may be working at a higher level. This is the benefit of a mixed age group within a class. Montessori materials also allow the child to work on the same mathematical concept using different materials. This age group is working with concrete materials that give a solid grounding to give them a solid base to move into more advanced abstract concepts. They are also beautifully presented and are lots of fun to work with.
– Jenny, Catalina, Jo & Angela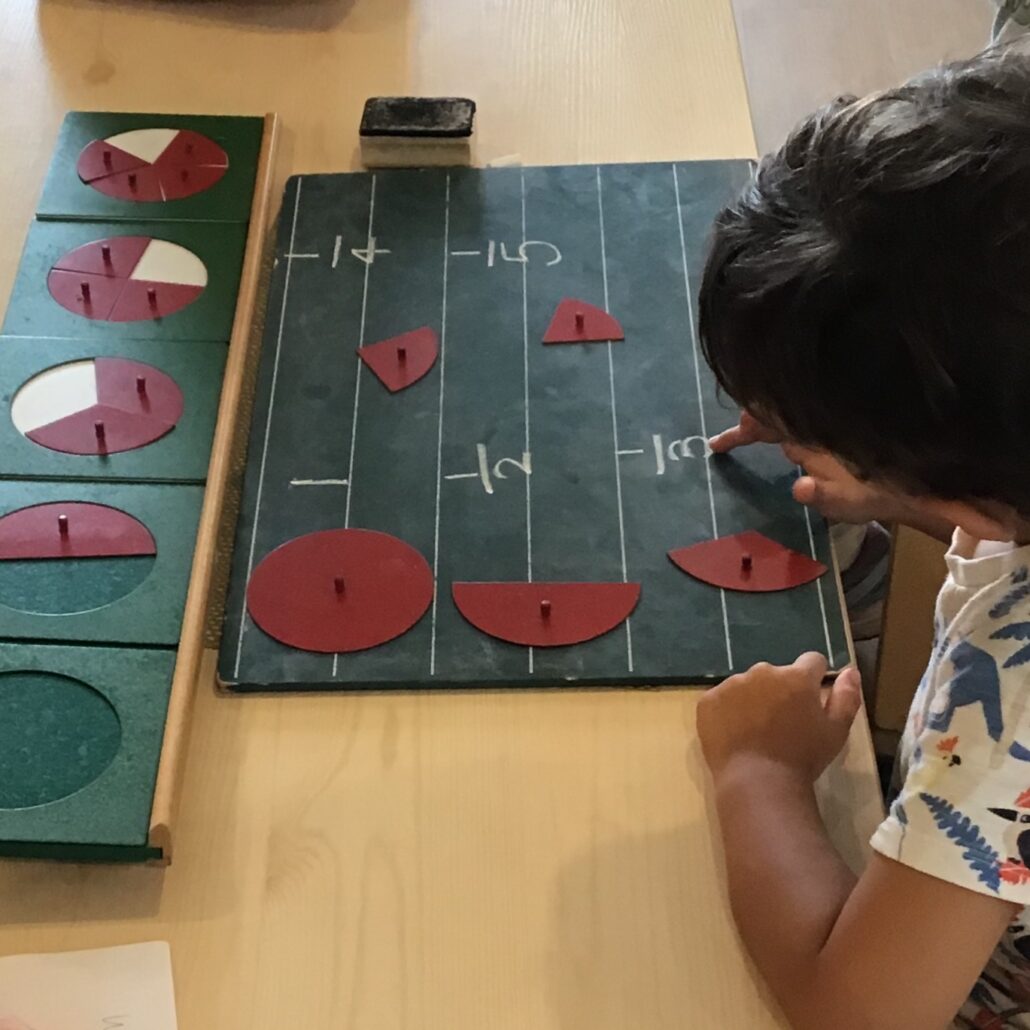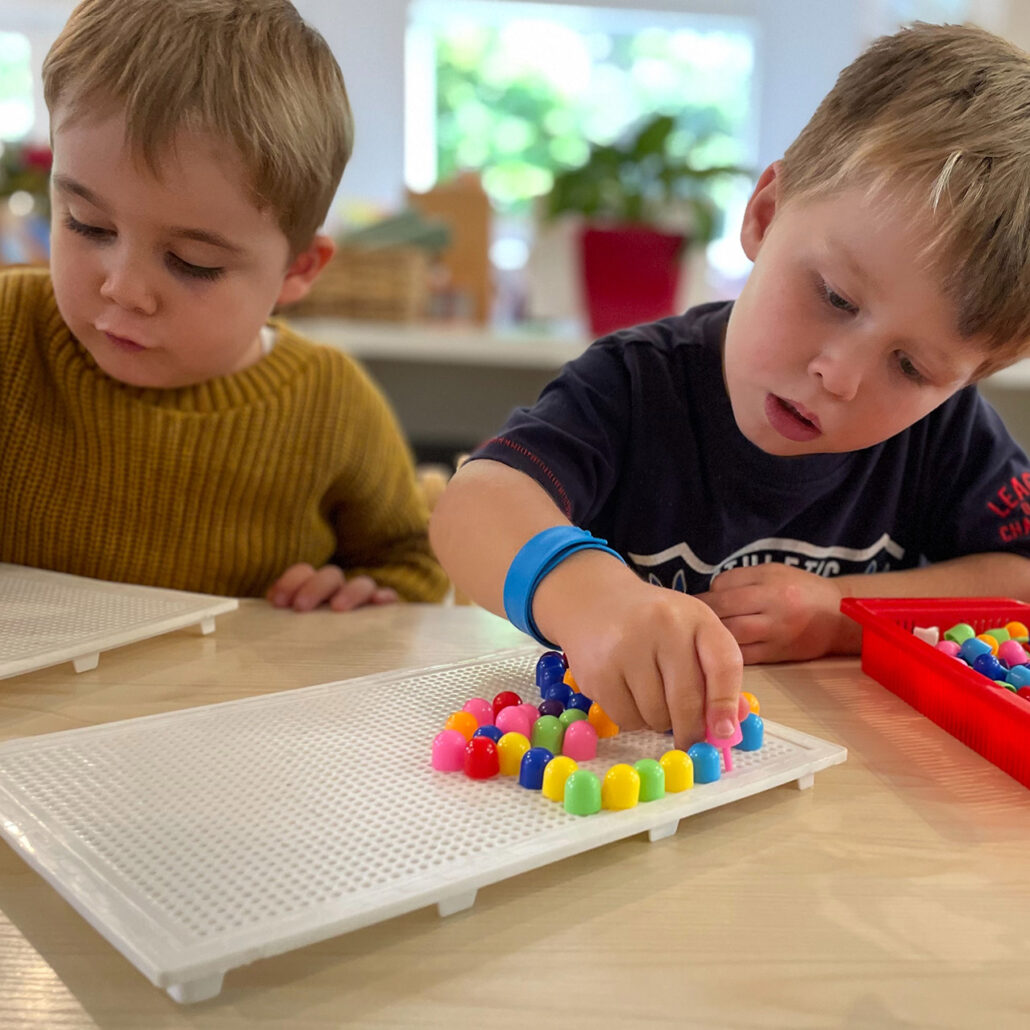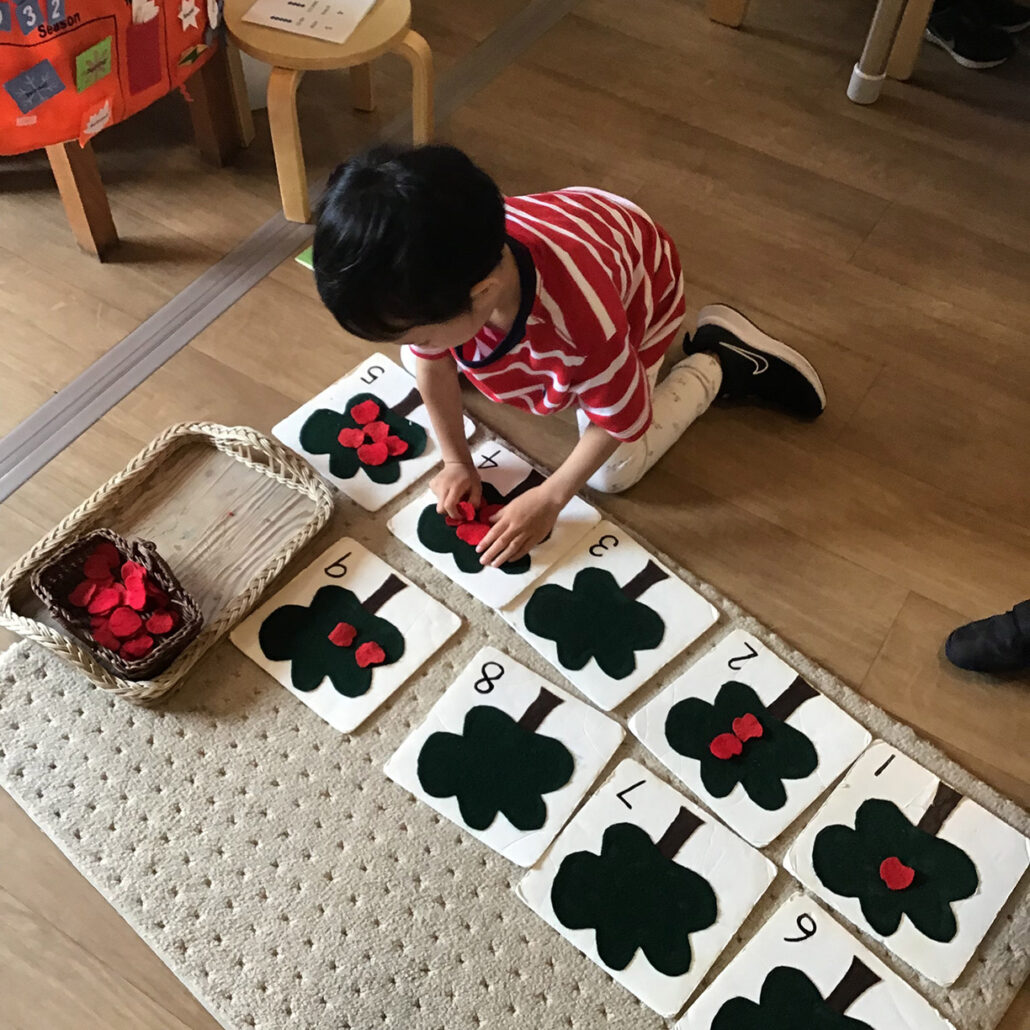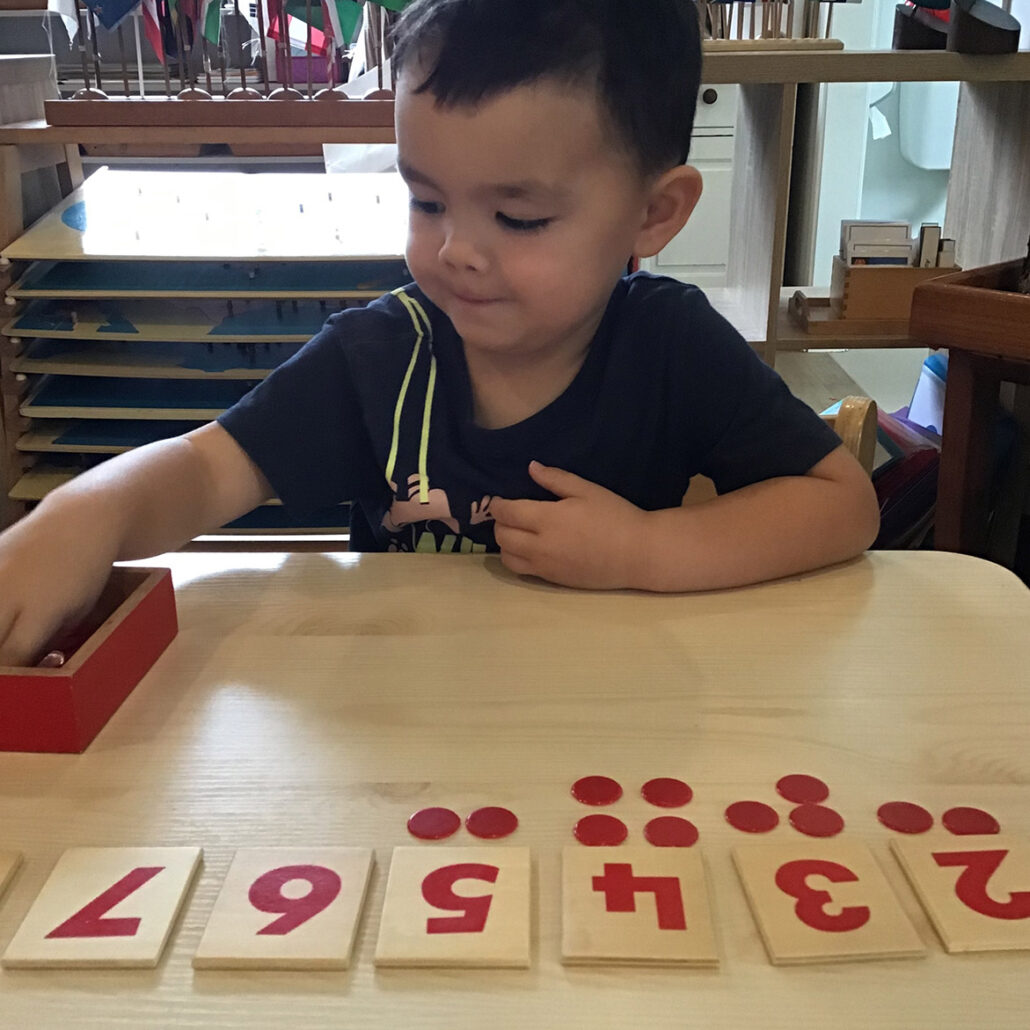 AMAROO | OUTDOOR CLASSROOM
Most children love puzzles and as with most activities they are a learning opportunity.  When children play with puzzles it helps them develop their concentration and focus. They begin to understand the parts of a puzzle make the whole picture.  Manipulating puzzle pieces develops hand eye coordination as they understand where to place straight edges and corners. They are also helping develop the muscles in their hands for writing and ultimately they are rewarded with the satisfaction of a completed puzzle.
Maybe occasionally at home you could swap reading together for puzzle time. You'll be rewarded with the joy I saw this week as children explored our beautiful collection of puzzles and even made some puzzles of their own!
– Dawn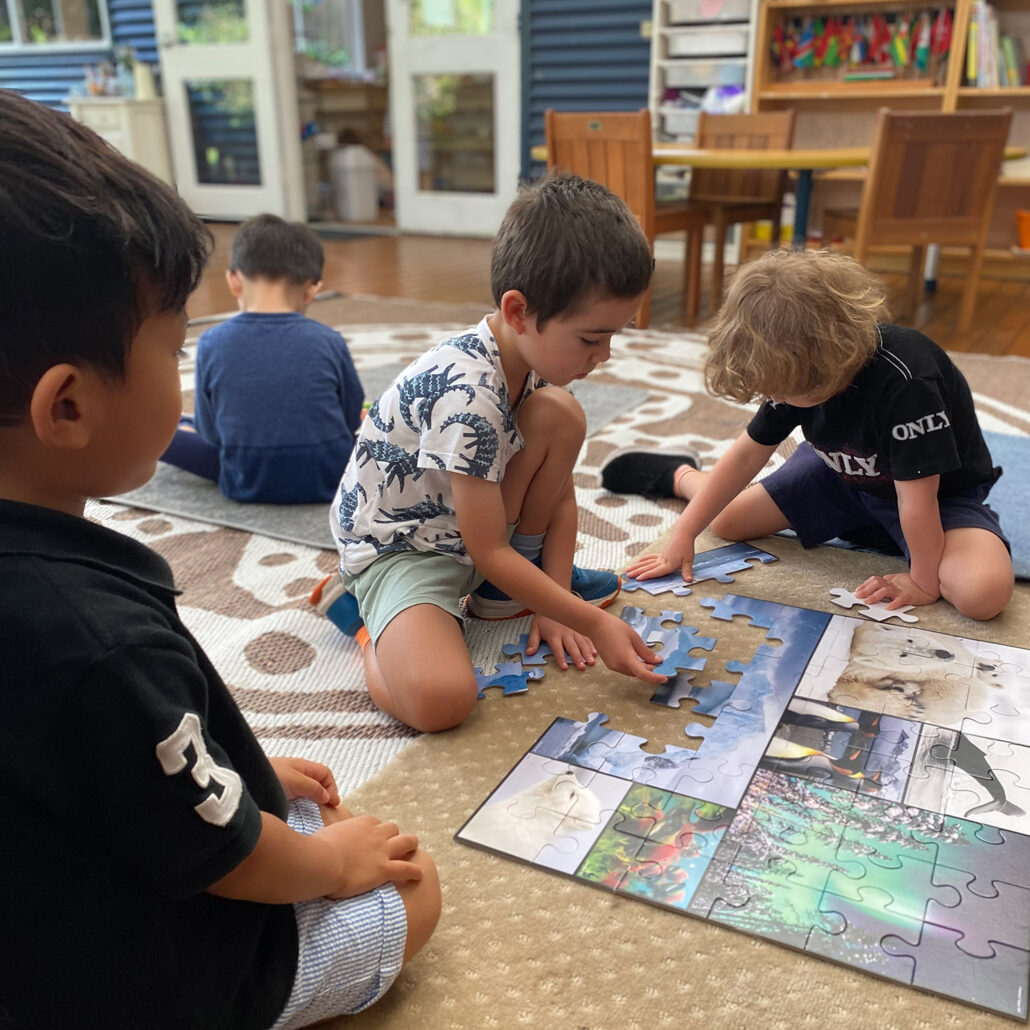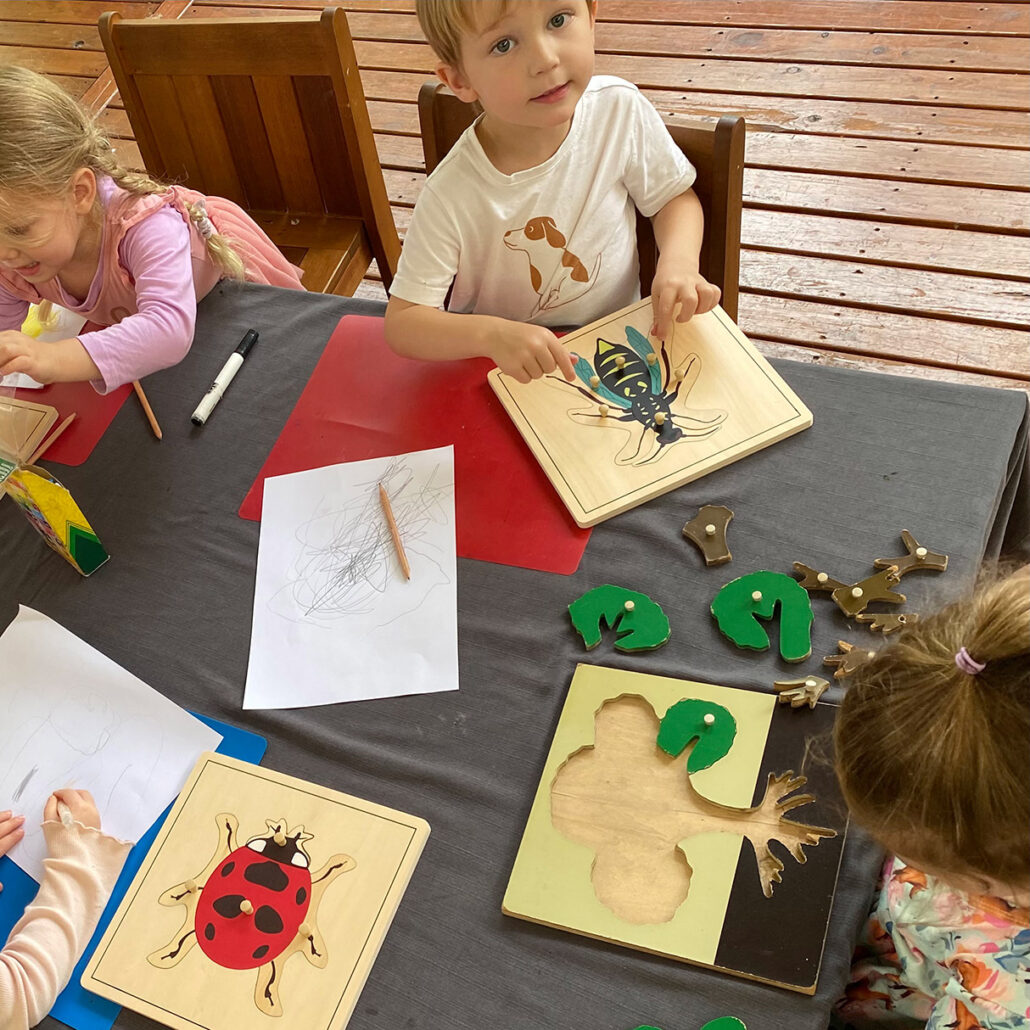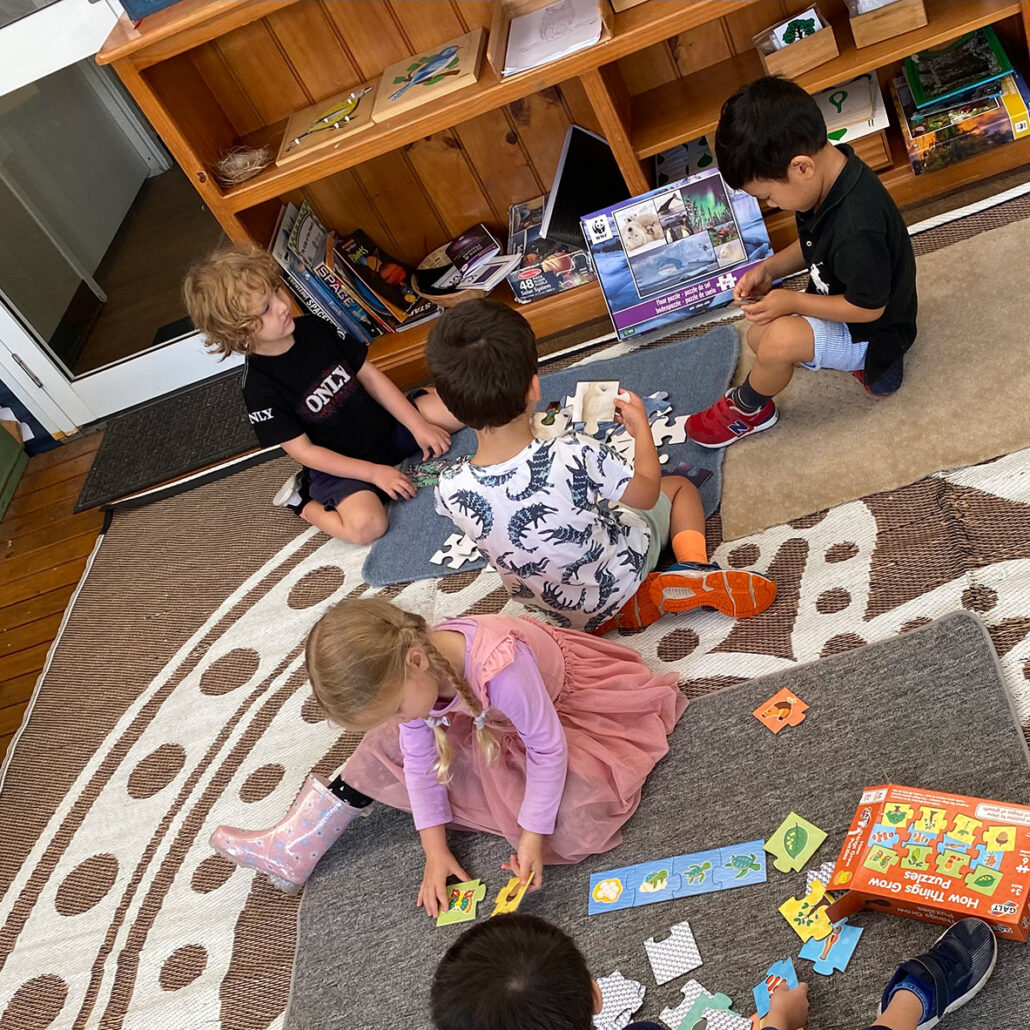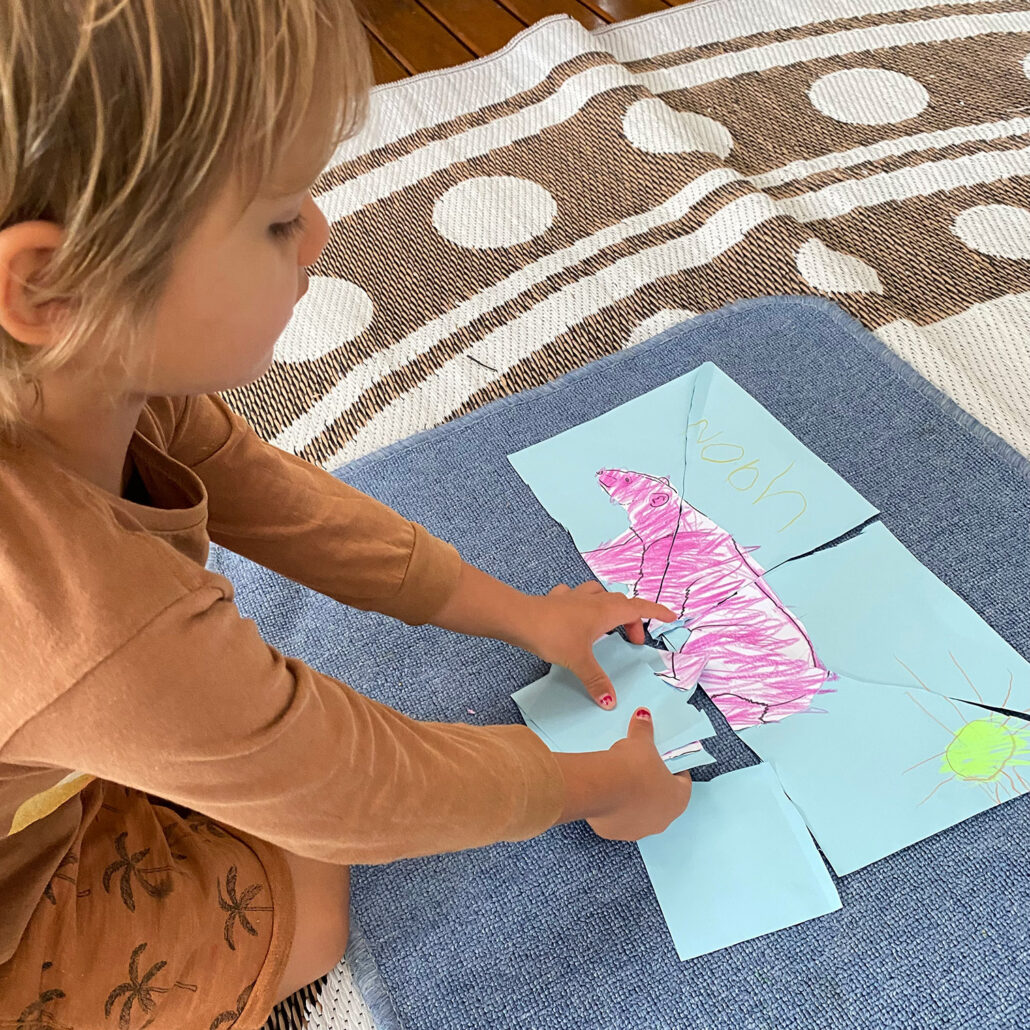 This week in kindergarten the children have been learning to care for our chickens, Sushi, Snowy and Lucky. The children help by collecting the eggs, cleaning out the wet hay and transferring it to the compost and spreading the mature compost onto our garden. Through these processes, the kindergarten children are developing numeracy and literacy skills as they are looking after and learning about chickens. When the children check the nesting box for eggs, there is excited conversation about how many eggs there are, we are keeping a tally for the week. Some of the children have chosen to make a book about the chickens, drawing pictures and writing words to explain these pictures and interesting facts about the chickens and farms.
— Helen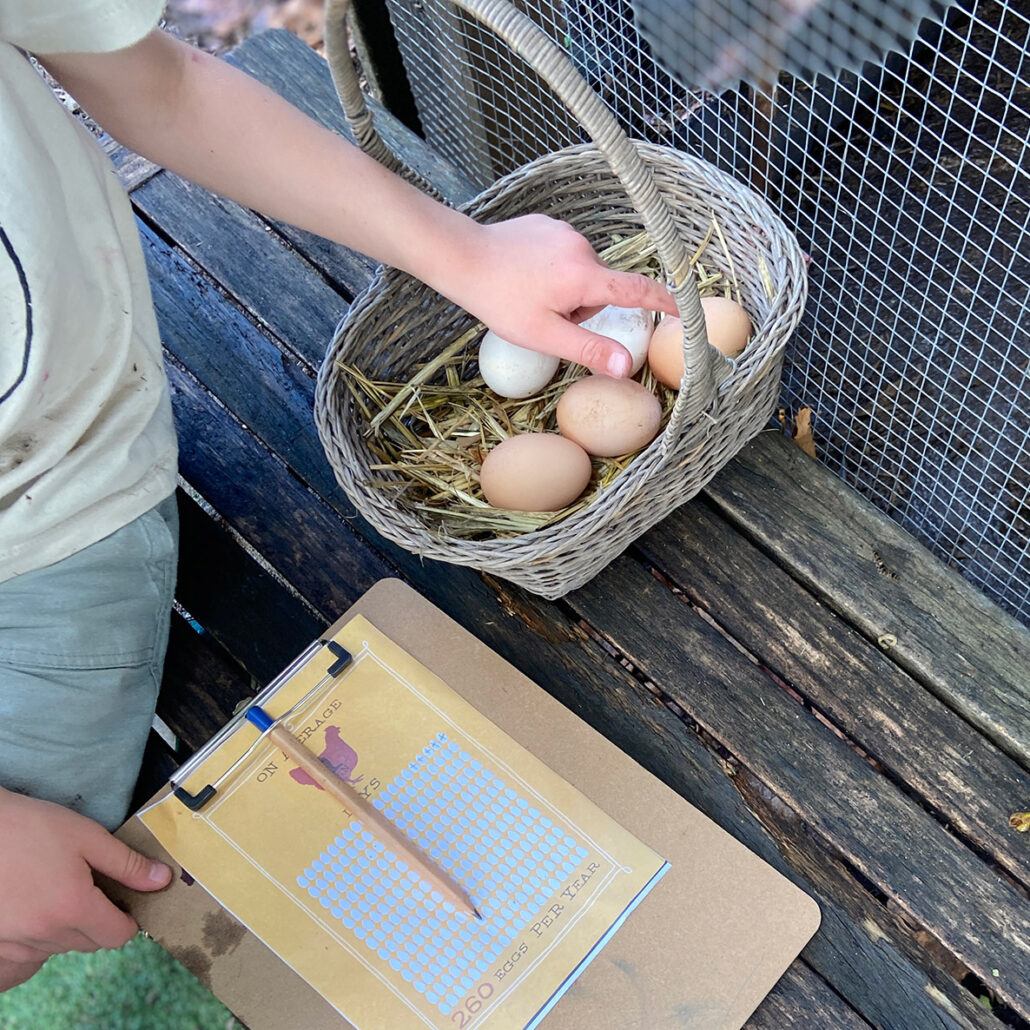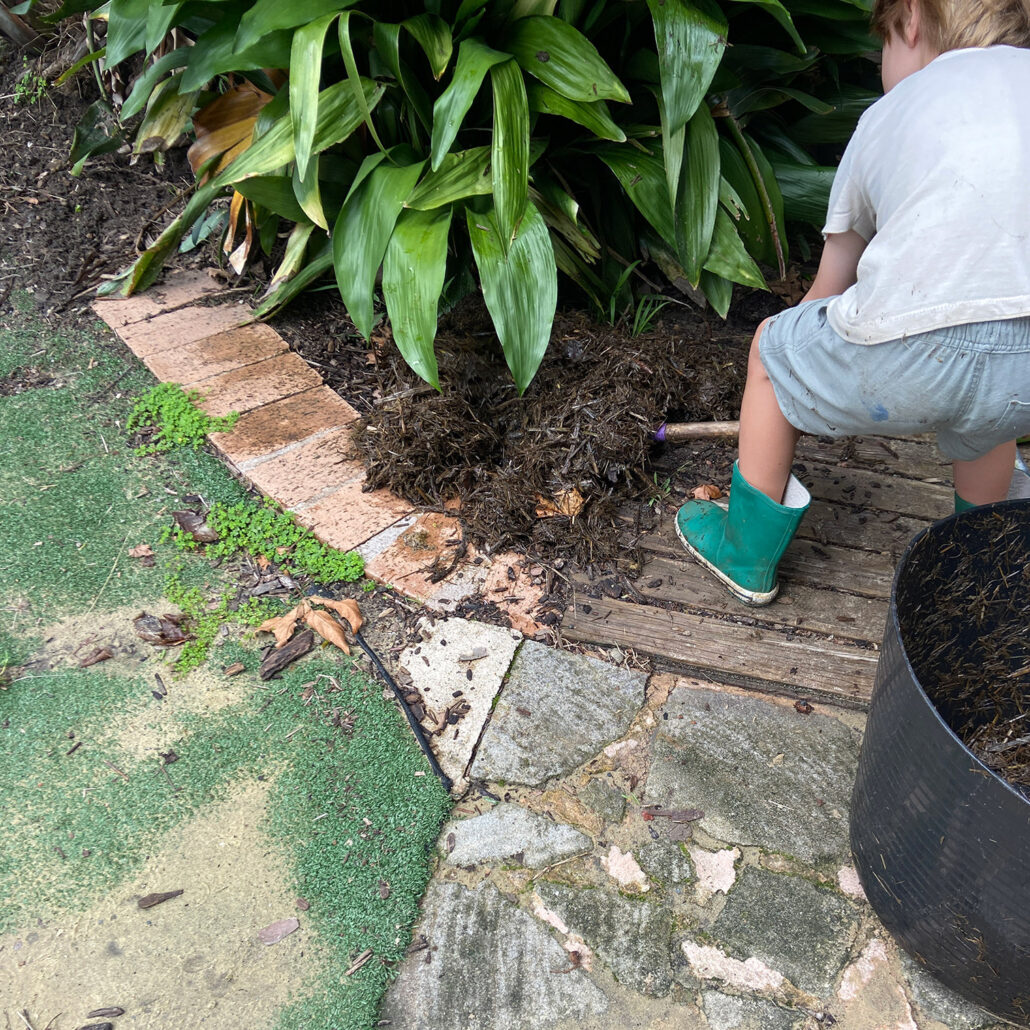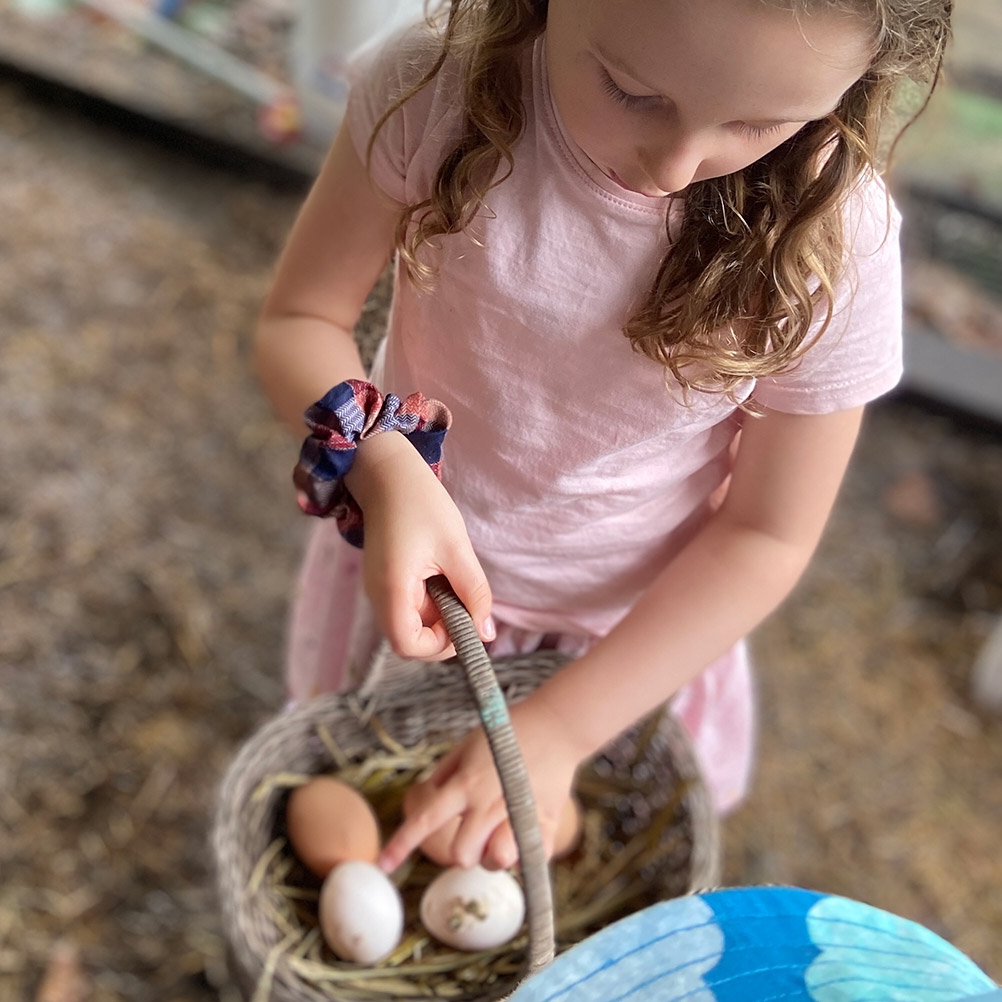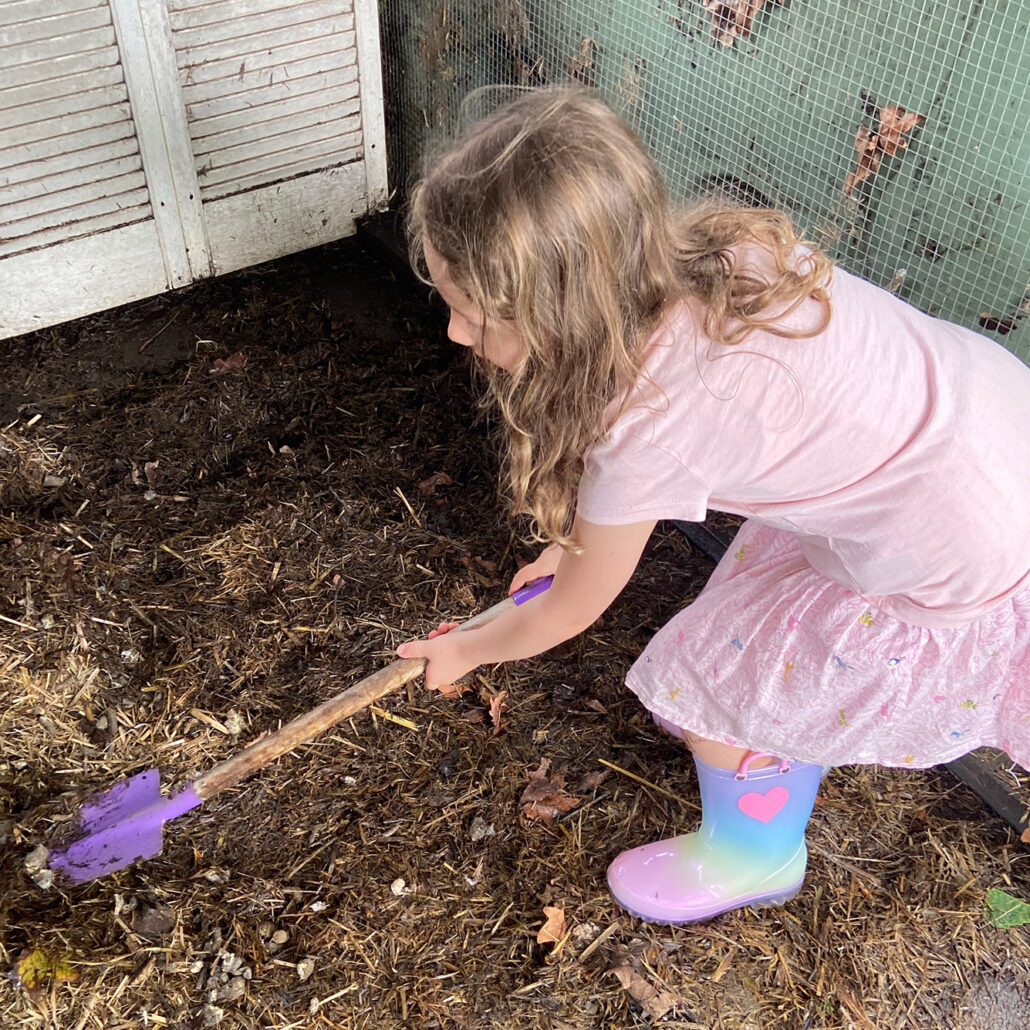 Children in Aikya are in the developmental phase Maria Montessori called the age of 'The Reasoning Mind'. Children commonly ask 'Why?', which directs the learning activities featured within our class each week. The 5 Great Lessons continue to prove to be a springboard for the children's curiosity, with this past week featuring the Story of Numerals where we heard the history of our numeral system and its importance within society.
Within the daily routine, while we uphold a structure of targetted lessons for children that reflects their interests and the curriculum, our "open door" policy to lessons allows students to follow their interests and curiosities by joining in with other studies of their choosing. The provision of choice in Aikya reflects the psychological development of this age group and their innate desire to interact more with their peers and explore social skills and dynamics across the age groups.
To mention just a few subjects of note this week, some students studied vertebrates where they dissected a fish and investigated its key biological features while exploring food chains and topics of sustainability. Our health studies currently encourage students to discuss personal identity, community and building respectful relationships. Furthermore, our Math studies continue to cover fundamental concepts, while our language has seen fantastic exploration in literature comprehension through various texts.
– Harshitha, Toby, Thomas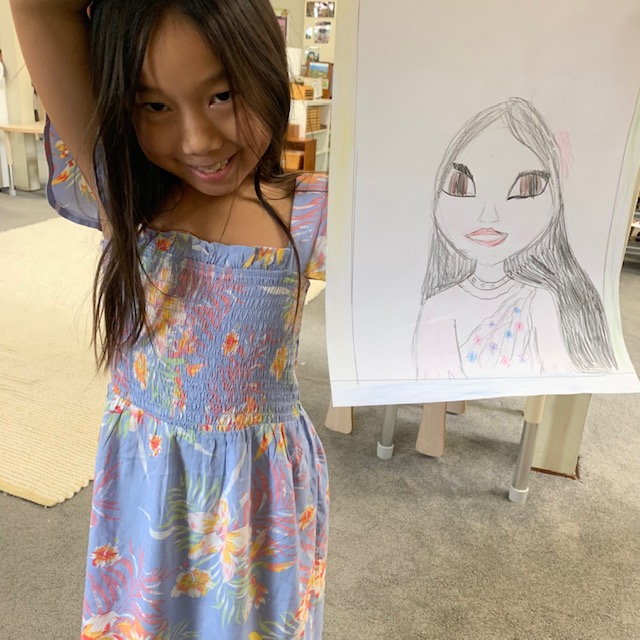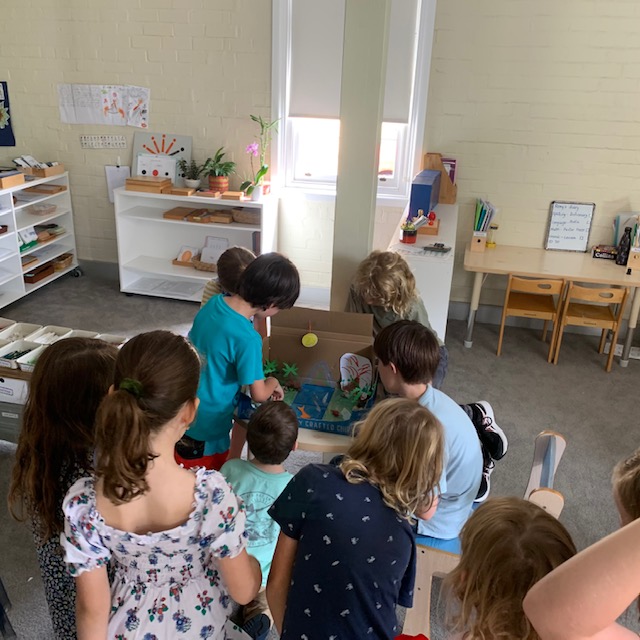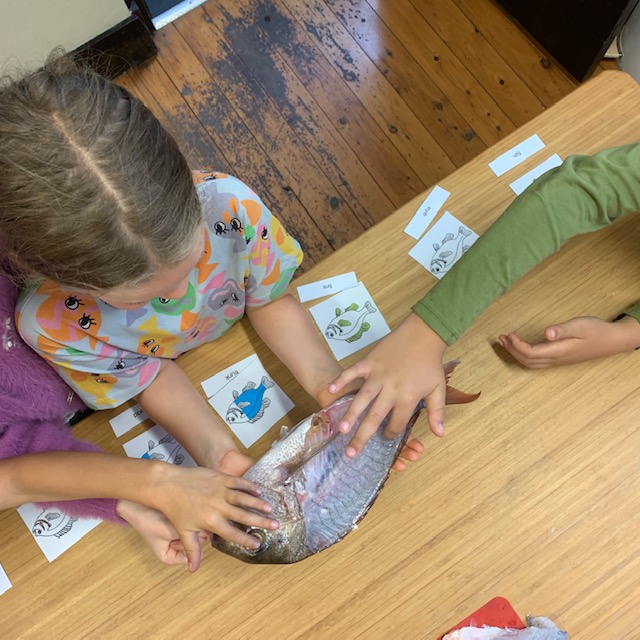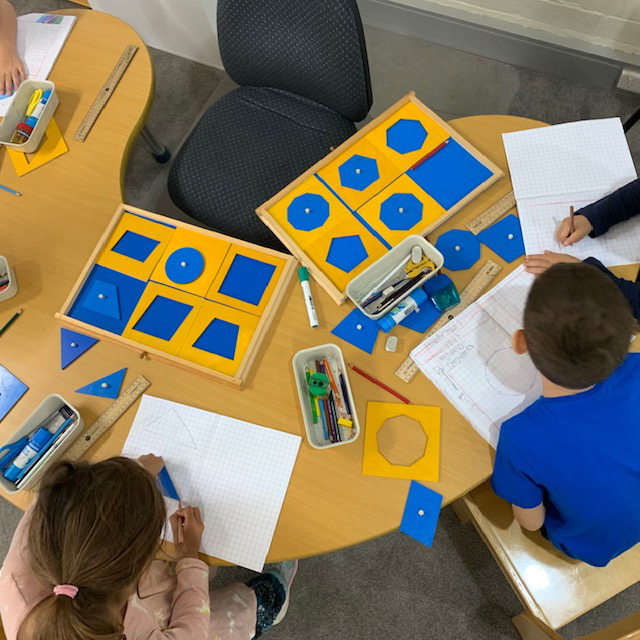 The last couple of weeks, we have been working with many different materials. Some of the students learnt how to cube trinomials using the trinomial cube. We found the formula to cube trinomials by labelling all the different parts of the trinomial cube. This activity takes a long time to complete, but it is very rewarding!
Other students have been working on fractions with the fraction insets. They have been working on equivalency, addition and subtraction, and now multiplication.
We have spent a lot of time indoors due to the rainy weather, so we have been getting creative with our play time!  .
Finally, we are very happy to have Thomas Kreiger with us in the classroom. He previously worked as a teacher in Aikya and has now moved to Yani.
— Laura & Thomas.