2022 Newsletter Term 01 | Issue 02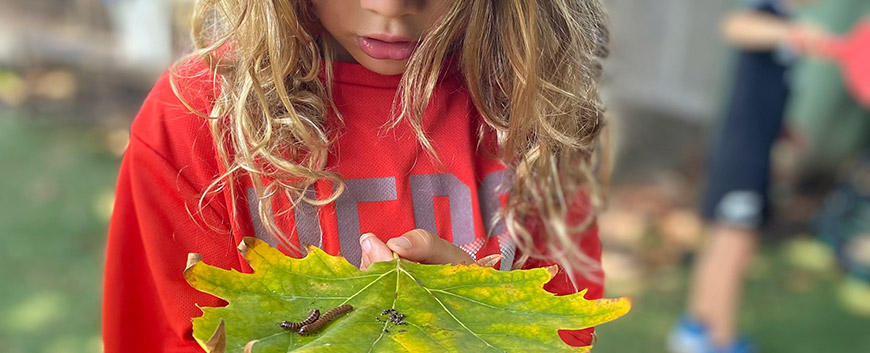 Upcoming events & Important Dates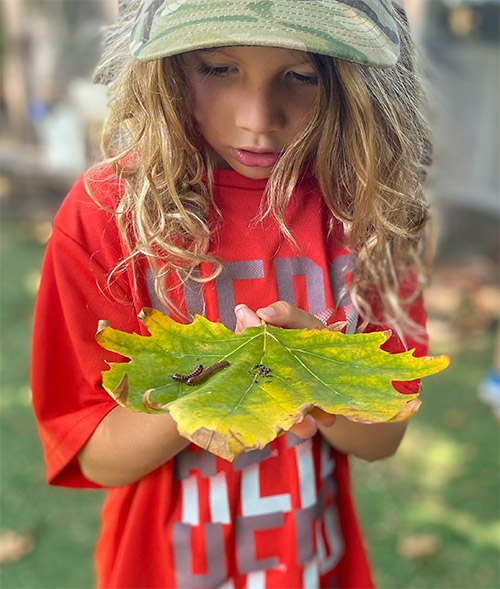 MARCH
Mon 21st – Fri 25th – Harmony Week
Fri 25th – Ride 2 School Day
Thurs 24th – AGM 7.30pm TBC
Fri 25th – Fees Due
APRIL
Fri 8th – Last day of Term
Fri 15th – Good Friday
Mon 18th – Easter Monday
Mon 25th – Anzac Day – Public Holiday
Click
HERE
to see further calendar dates.
Principals Message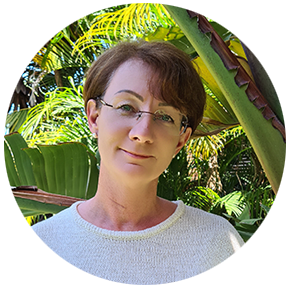 Dear Farmhouse Montessori Families,
A warm welcome to the second edition of our newsletter.
Thank you to the many families who attended the recent preschool picnic, it was lovely to see parents mingle and chat and to get to know you. We will soon be able to host more events and on-site sessions following the recent announcements and changes regarding Covid.
Speaking of Covid, please remember to read the latest Covid update that was sent to families yesterday to stay informed – a batch of RAT tests will come home with children today.
Ride 2 School
As mentioned in a separate email Farmhouse Montessori is registered to participate in Ride 2 School day on March 25th and continues to be supported and organised by a group of passionate Montessosri parents. To support a fun and safe day there is a bike skills afternoon for both campuses hosted on the square at North Head two weeks prior on Friday March 11th.
Our school supports the Ride 2 School initiative and I encourage all families to take part if possible.
NAPLAN Online
As some of you may already know, NAPLAN tests will be online this year for FMS students in years 3 and 5. In preparation for NAPLAN, staff are undergoing training and technical equipment has been  organised to have all necessary items in place for both practice and on the day tests. We will make further information to families available soon to make sure parents/carers are well informed about the process.
Class Parents – Primary
I had a first meeting with the group of primary class parents up at North Head the other day, and we are looking into a range of social events which we would like to invite families to. If you have ideas for clubs or social events, please reach out to the School. Should you wish to be involved in the organisation of the Trivia Night (proposed for T3), please check in with the class parents or the school – this will be a whole school event.
Grip Leadership Program – Year 6
I'm really pleased to announce that our Year 6 students will participate in the Grip Leadership Conference on 7th March which will take place at Sydney Olympic Park. The event will support and develop leadership skills in our students and is a truly inspiring experience for children. We will send out further news on this once children attend. Just a note to say that we will be using our very own small school bus for transport!
Have a wonderful weekend, and enjoy the FMS newsletter.
Warm wishes,
Sabine Adigun  |   Principal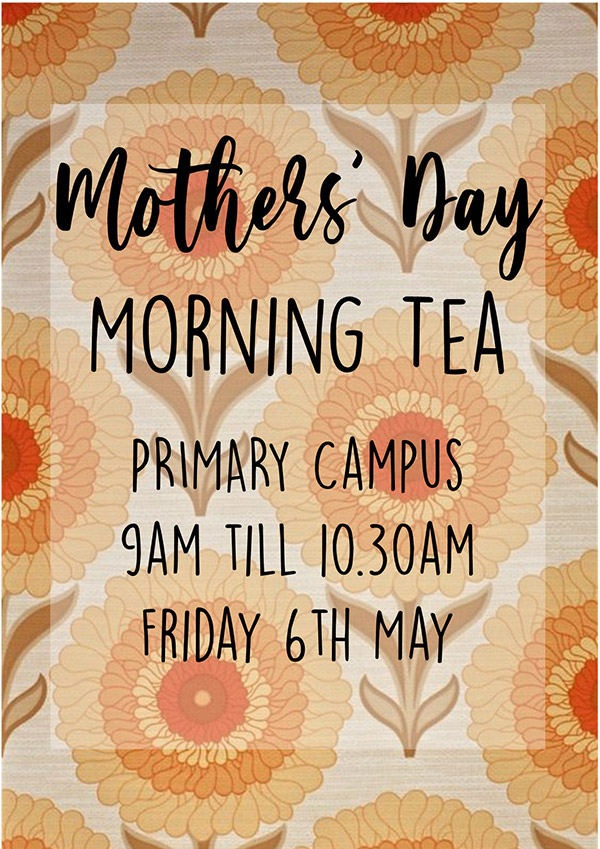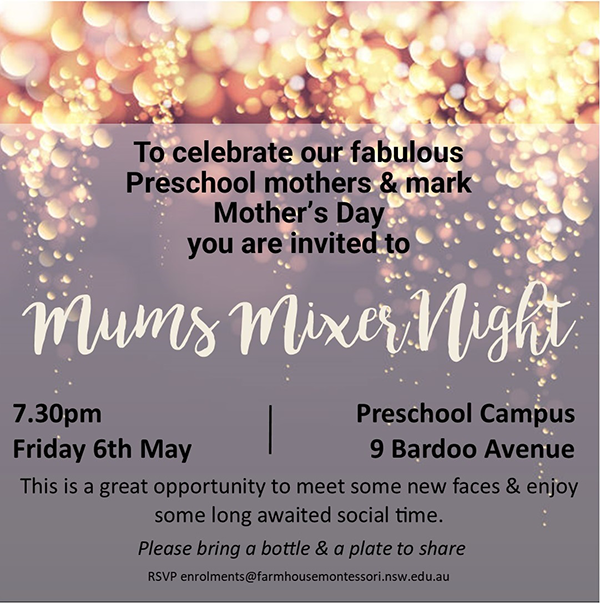 ELOUERA | Stage 1 Infant Community
This week in Elouera we've been busy preparing our veggie garden for our Autumn and Winter crops. We've been cleaning up the leaves, turning the soil, composting, feeding the worms, and planting seeds in the greenhouse.
We touch the soil, we listen to the crunchy leaves, we watch the worms wiggling, we smell the different herbs and we taste the crops. Gardening involves all the senses and is therefore of great interest to the toddler, a space to develop a love of gardening and the science behind it.
— Corinne, Sarah & Nina
The beginning of a new year brings lots of activities in the practical life area. In a Montessori classroom students choose which activity they would like to do. It could be helping adults with tasks, to dress themselves, and to move about the classroom as they fit.
Being able to do things for themselves helps children:
Develop a confidence they will carry all their lives.
Achieve his or her individual learning potential.
Build self-sufficiency and independence.
Develop a sense of purpose and self-motivation.
In Montessori classrooms, independence is an ongoing and organic process. As a child learns to pour water, put on his own shoes, or clean her own work space, he or she becomes a more confident, independent individual which will lead to ongoing benefits throughout life.
At home you can continue your child's journey to independence by giving them time to dress themselves, pack their own bags, make their own activity choices and help preparing meals. We love cooking in the Burbangana classroom.
— Amanda, Teresa and Claire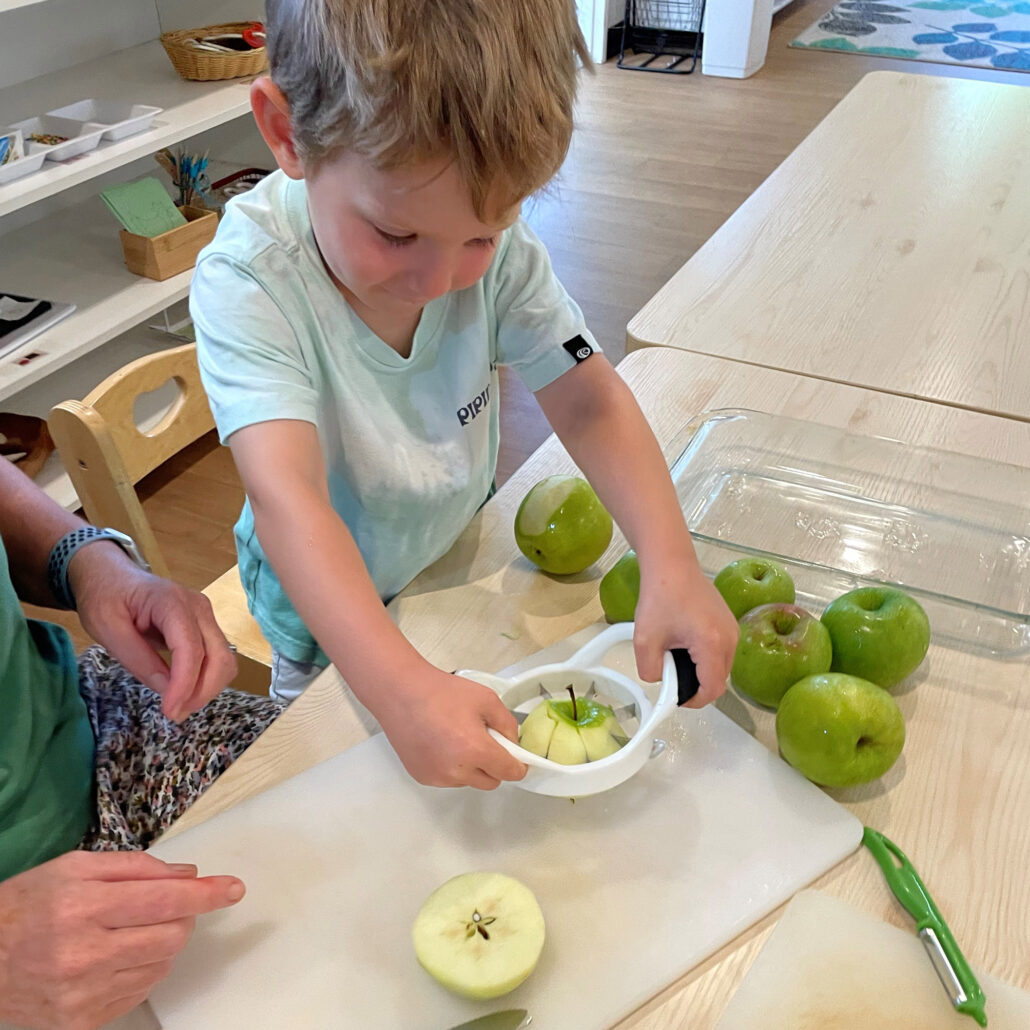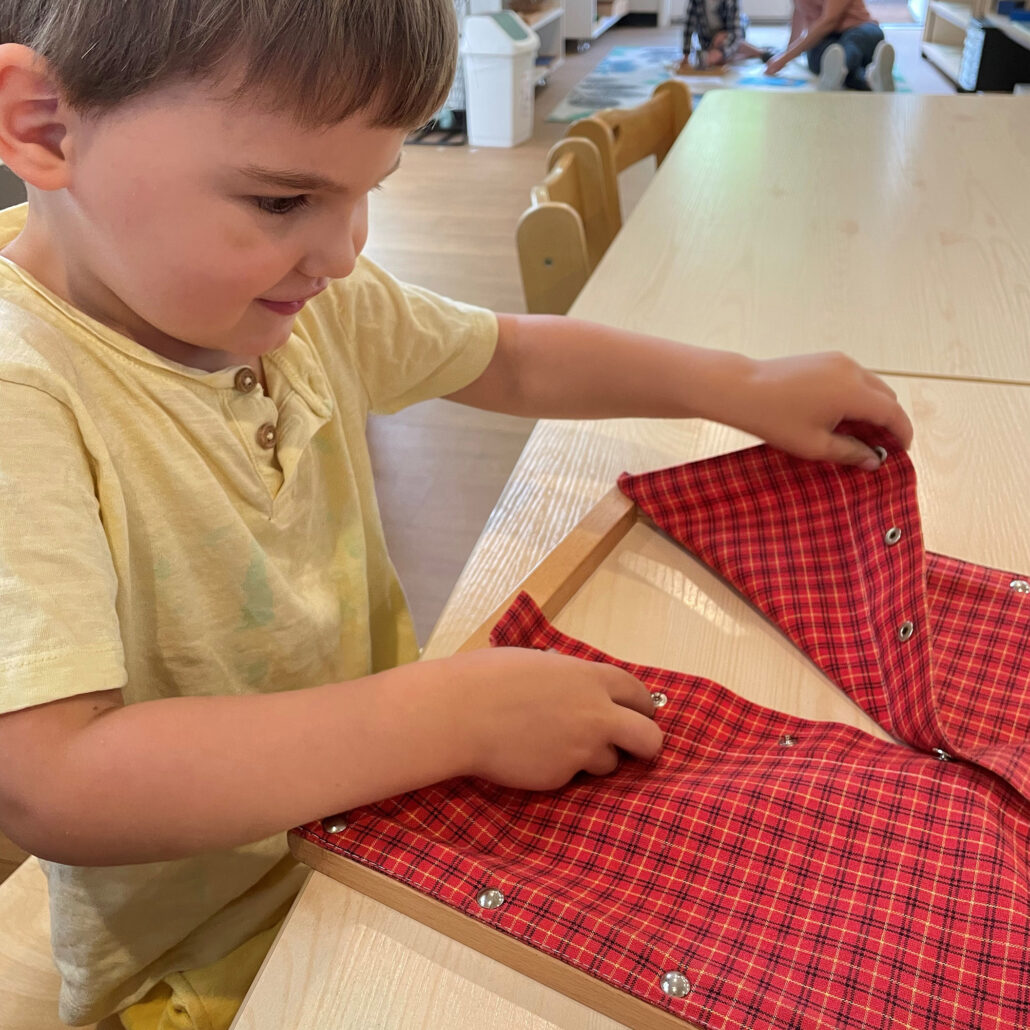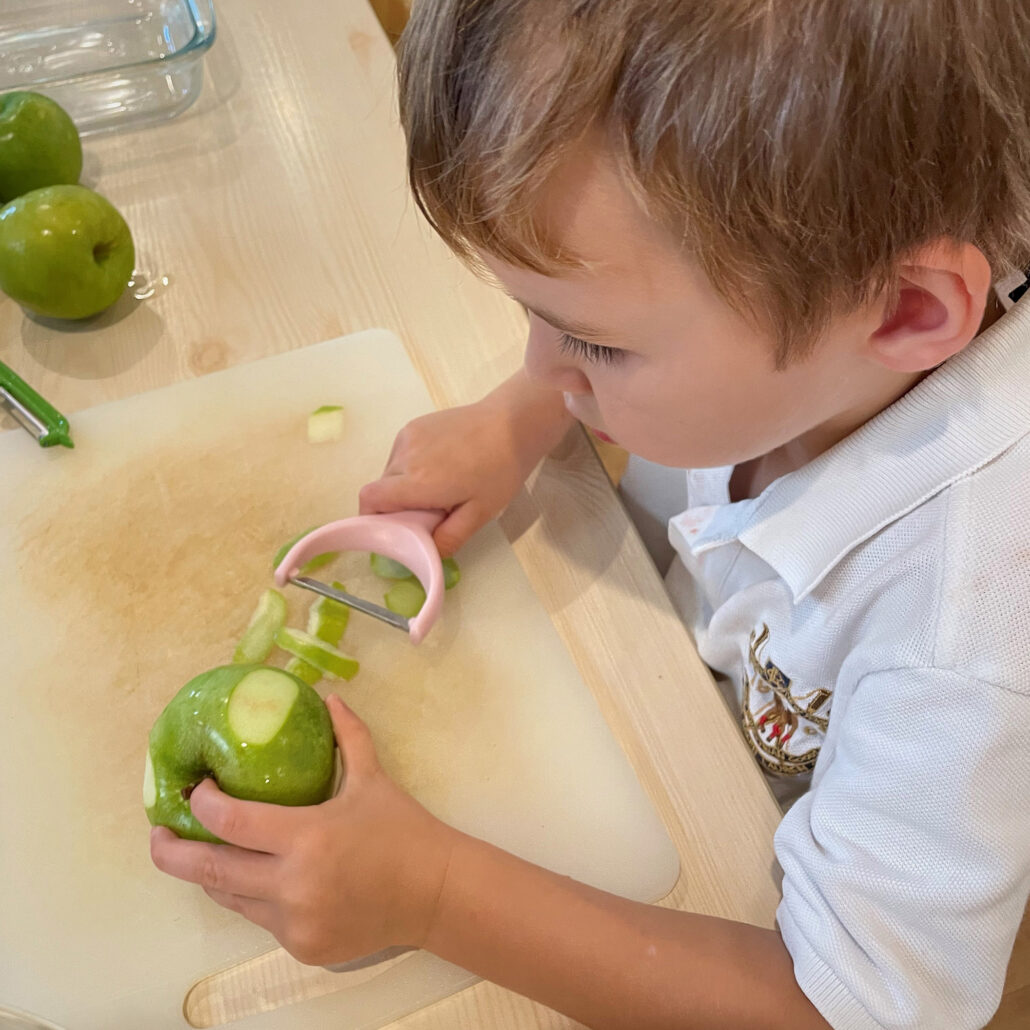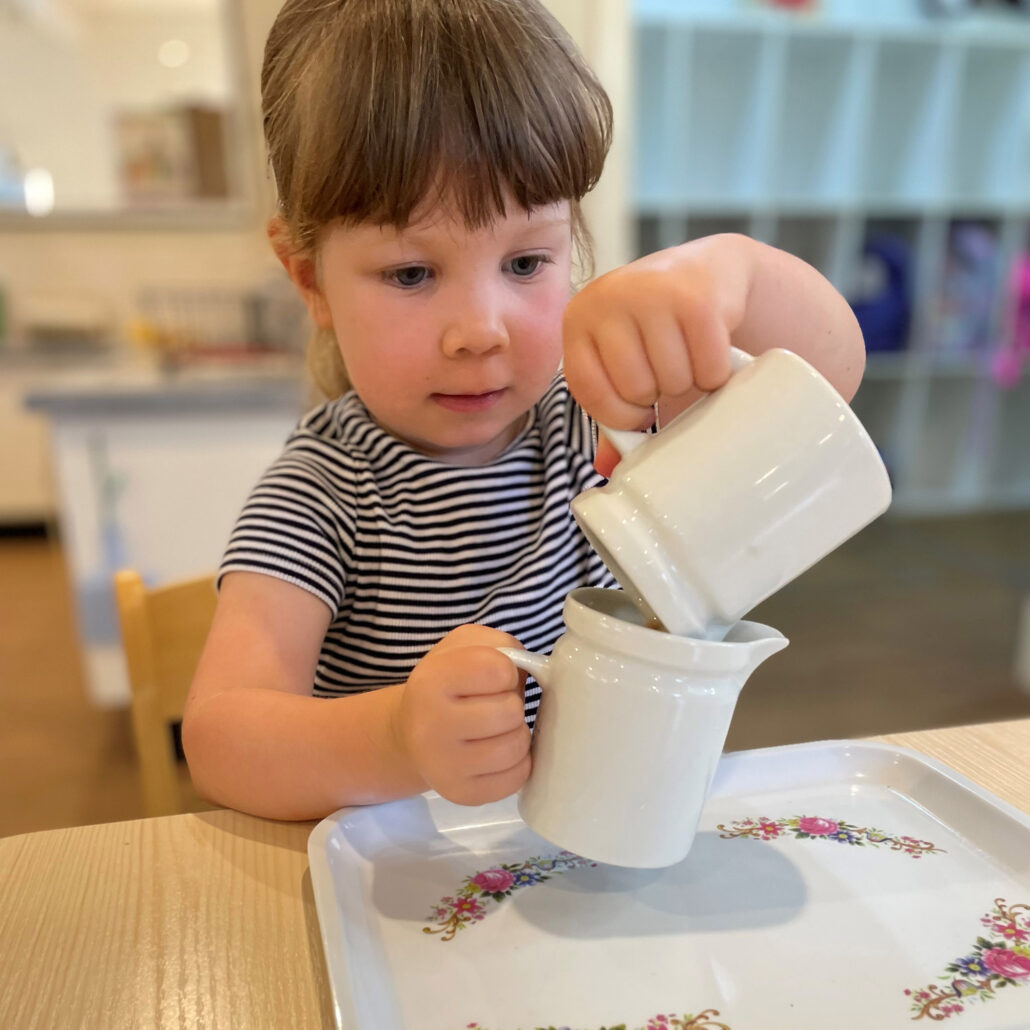 In a Montessori environment the children will be exposed to many activities that contribute with the development and refinement of fine motor skills. At the Practical Life area  the children enjoy pouring liquid and seeds, threading, sewing, transferring items with spoons and many more interesting things which are part of our daily life. These activities are fundamental in our preparation for writing, reading and the development of solving problem skills. Through these kinds of activities the children can also enrich their social skills by helping one another and respecting shared spaces.
– Jenny, Catalina, Jo & Angela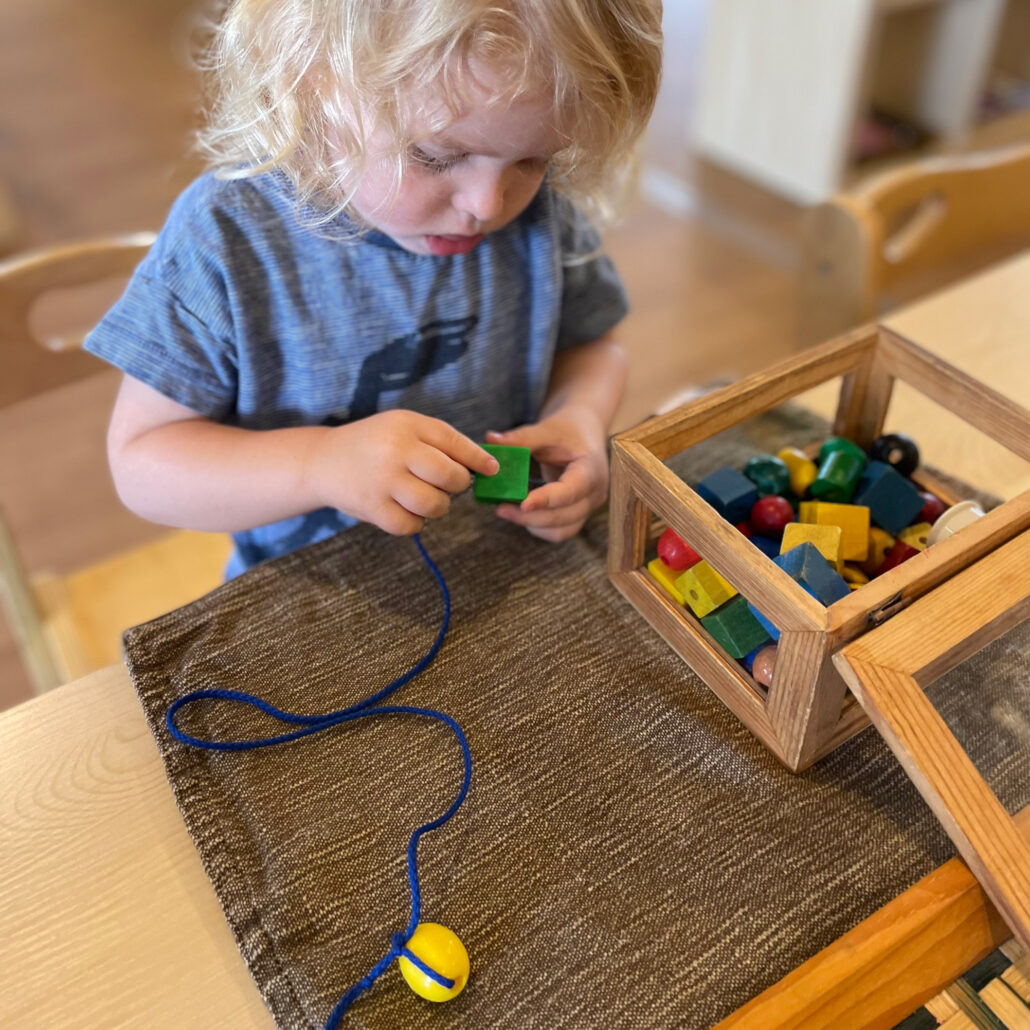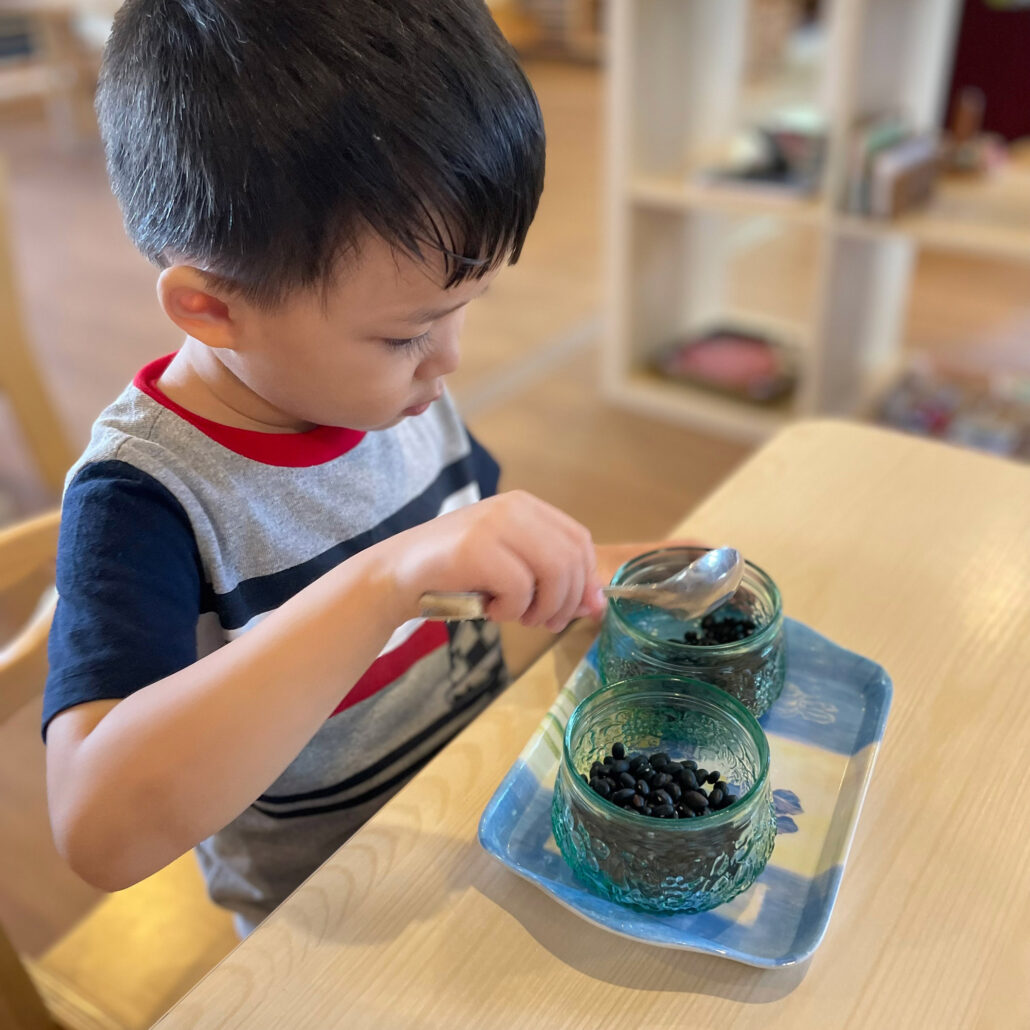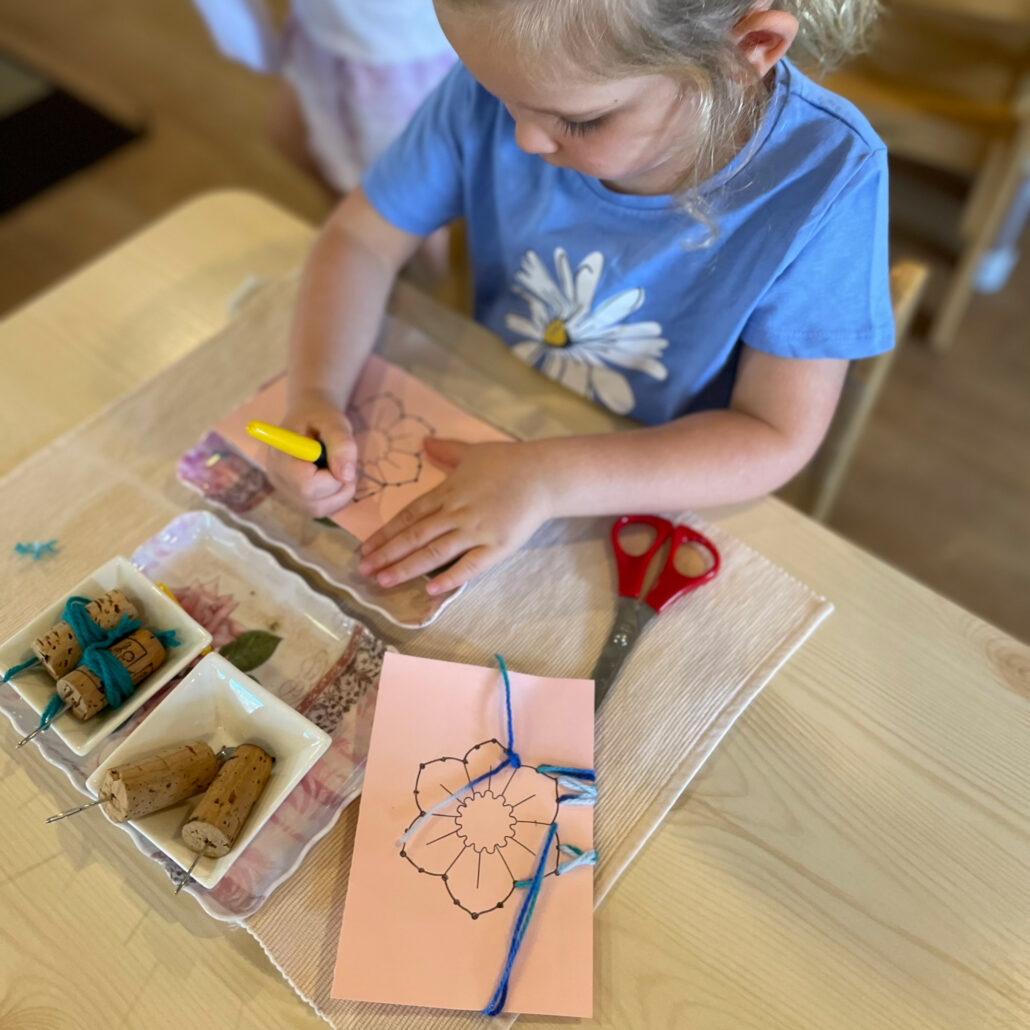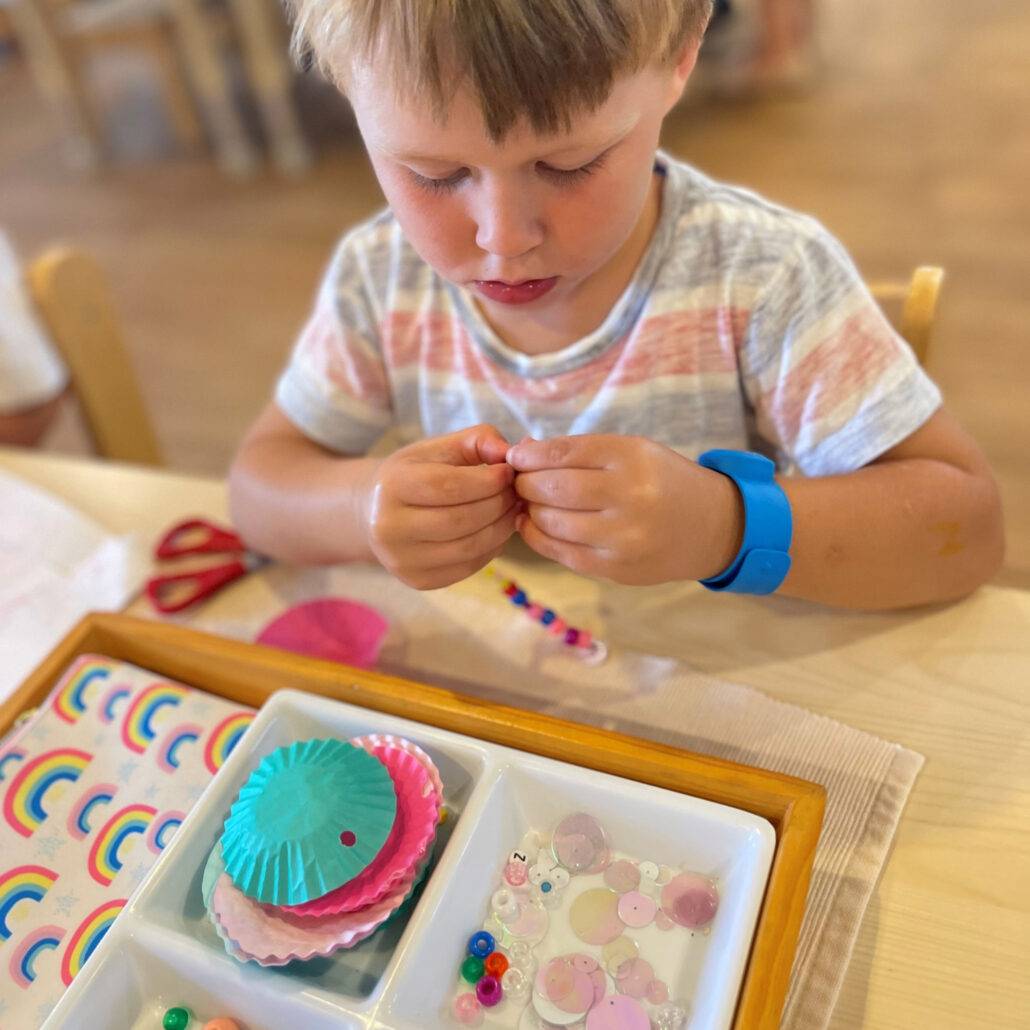 AMAROO | OUTDOOR CLASSROOM
Children are naturally curious and interested in insects and we are fortunate to have a beautiful garden with an abundance of vertebrates and invertebrates that provide the children with endless hands on learning opportunities. Because of their enquiring minds children are eager to know why things are the way they are and they ask lots of questions. As a result the children have been observing and interacting with, ants, earthworms, centipedes, stink bugs, ladybugs and many more!  We have researched life cycles, habitats and discovered lots of strange and wonderful facts eg a stick insect can grow new legs! The children reinforced their knowledge through their own creative interpretations and explorations. The hope is that children who experience nature education will develop positive attitudes towards all creatures, biodiversity and the protection of our earth.
– Dawn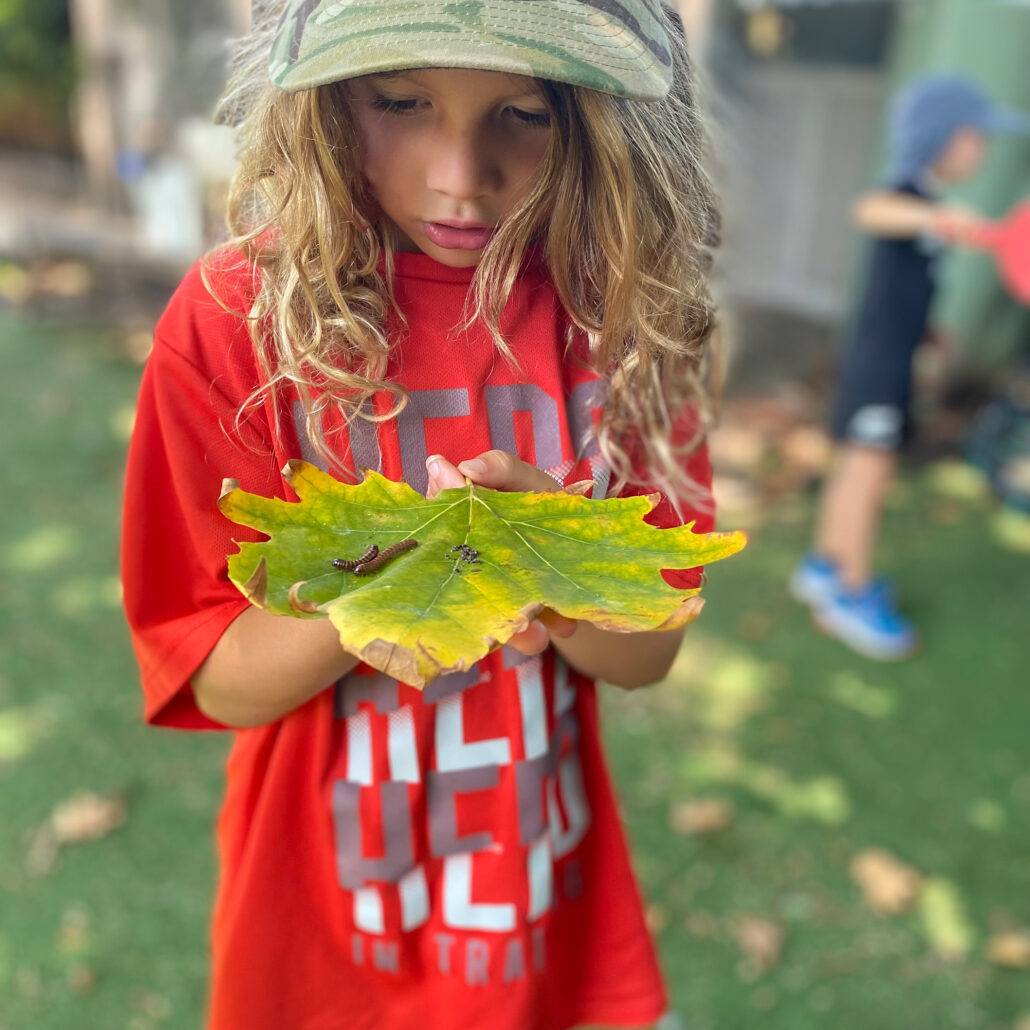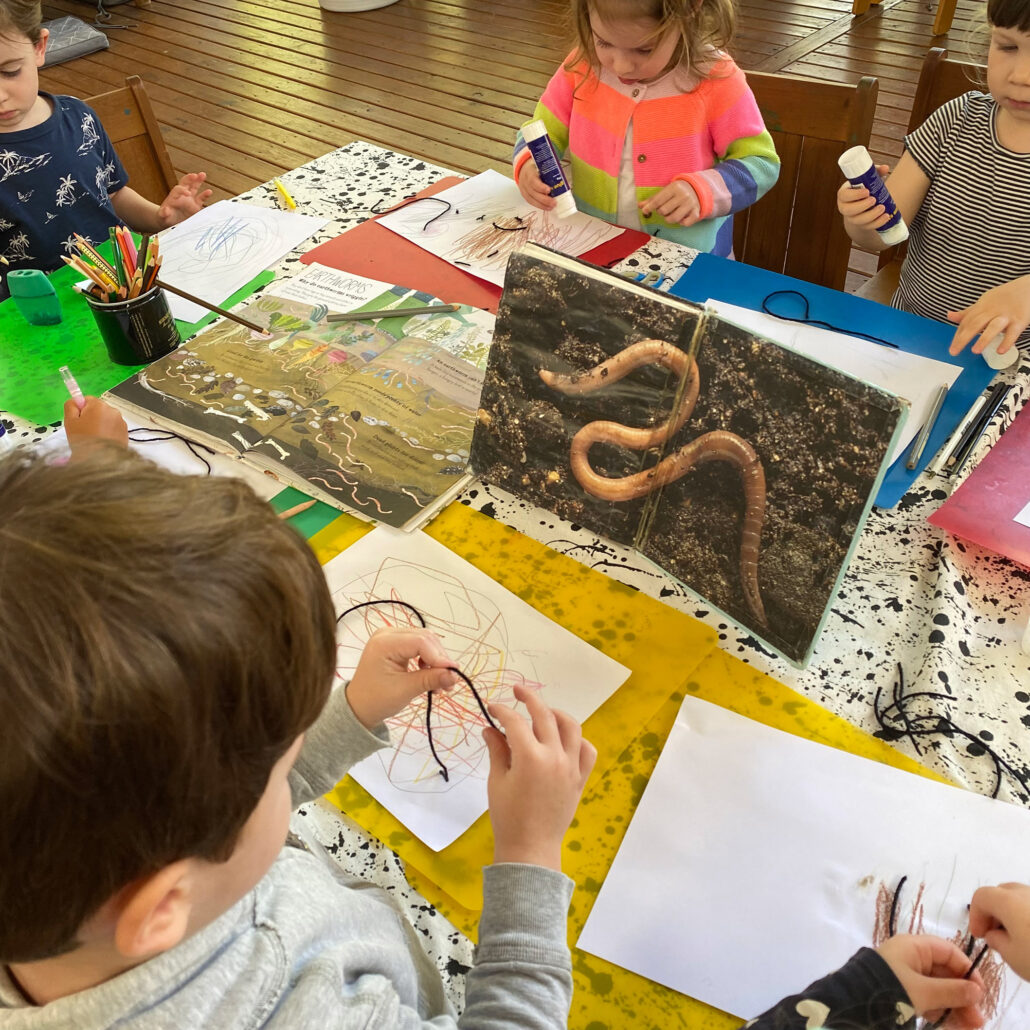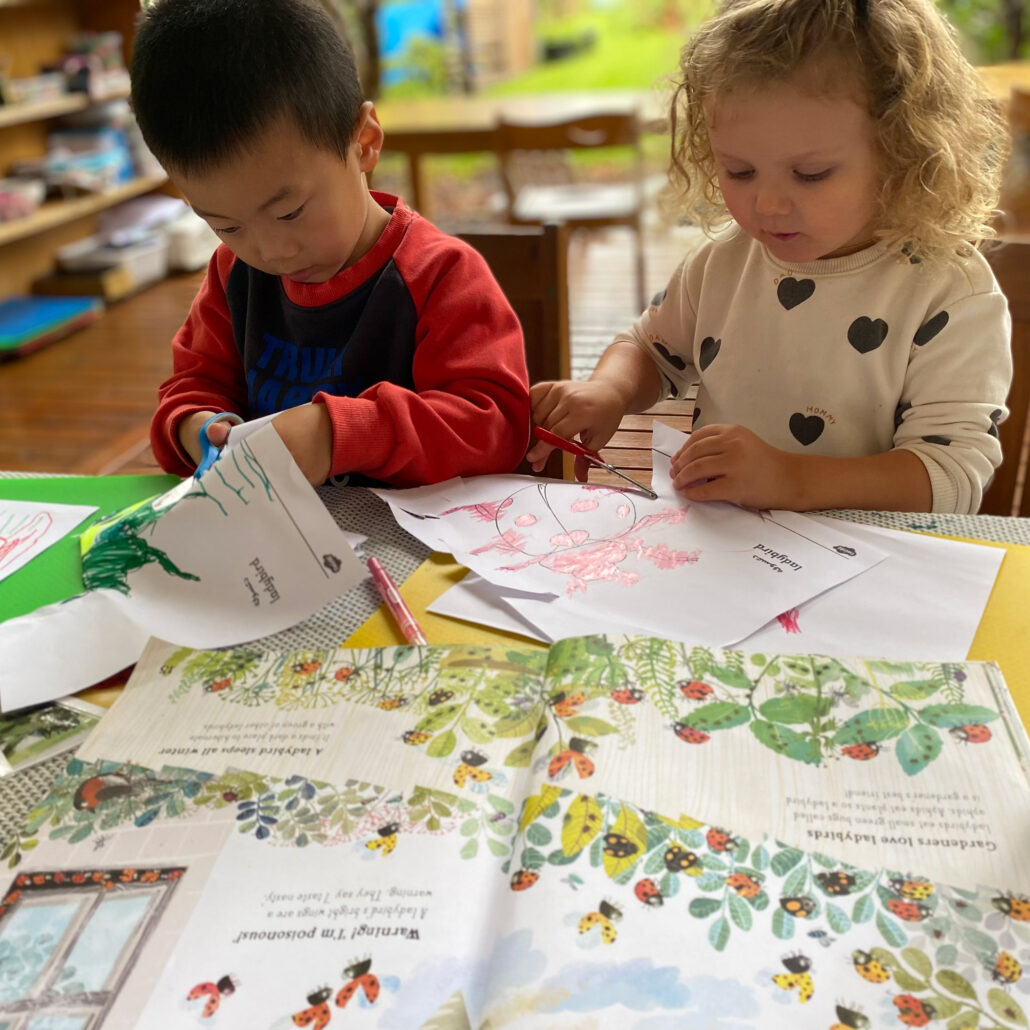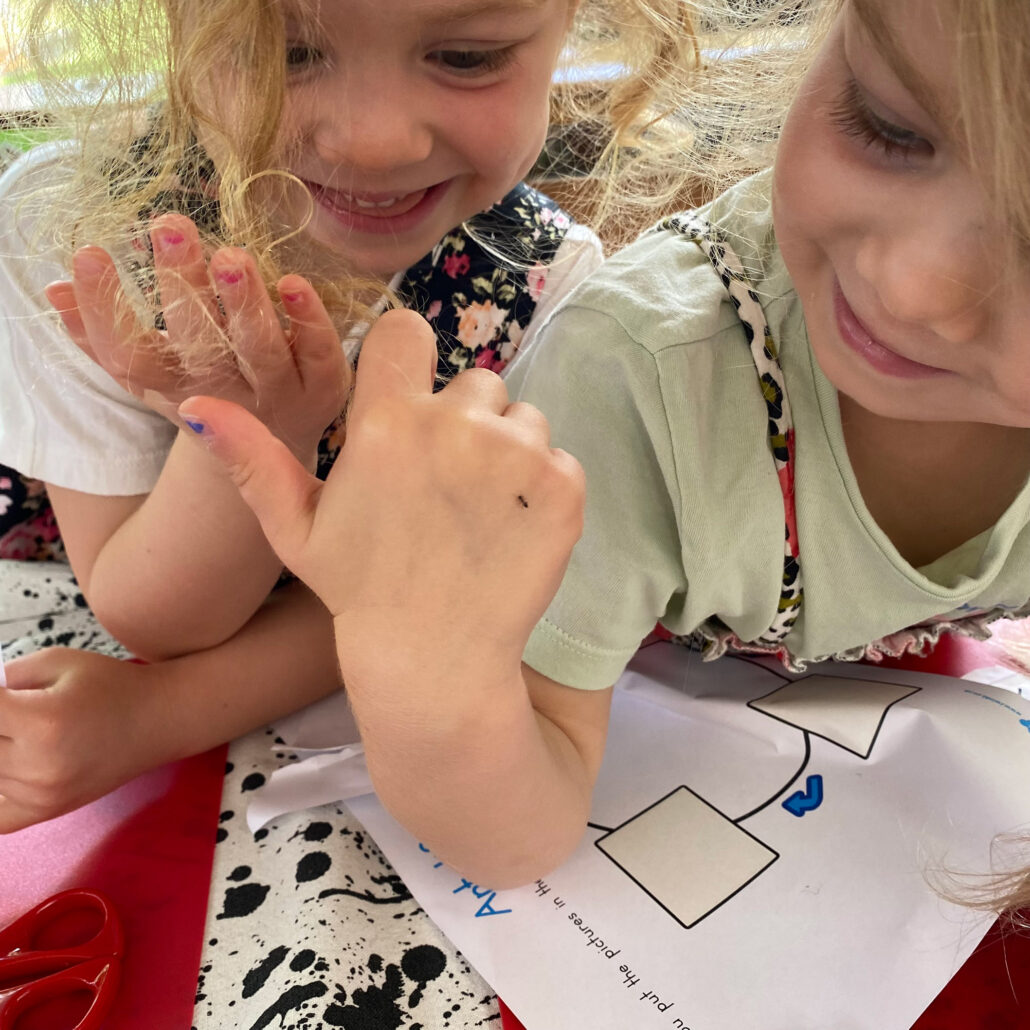 In kindergarten this week the children have been exploring written numerals and matching the corresponding number of items with this numeral. Number games are a fun and engaging activity to extend the understanding of quantity to ten and the numerals to ten.
— Helen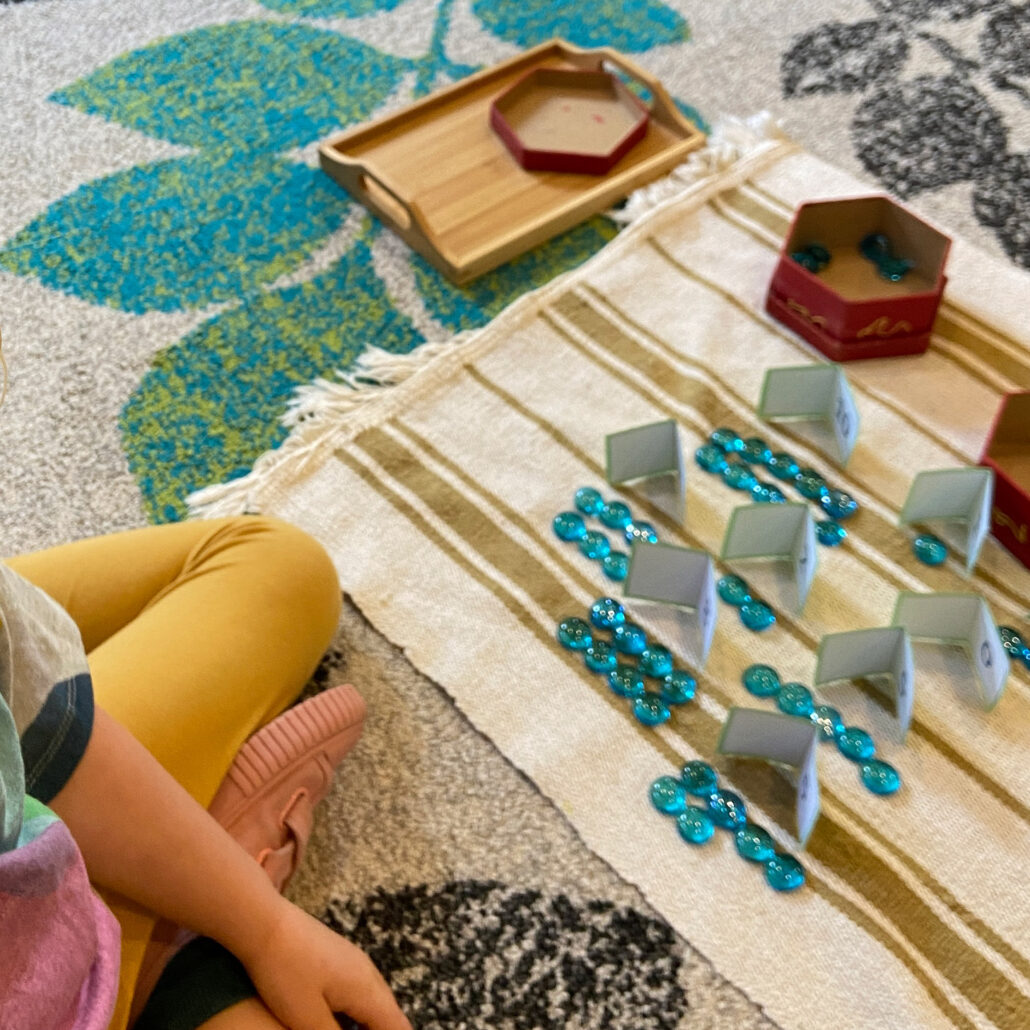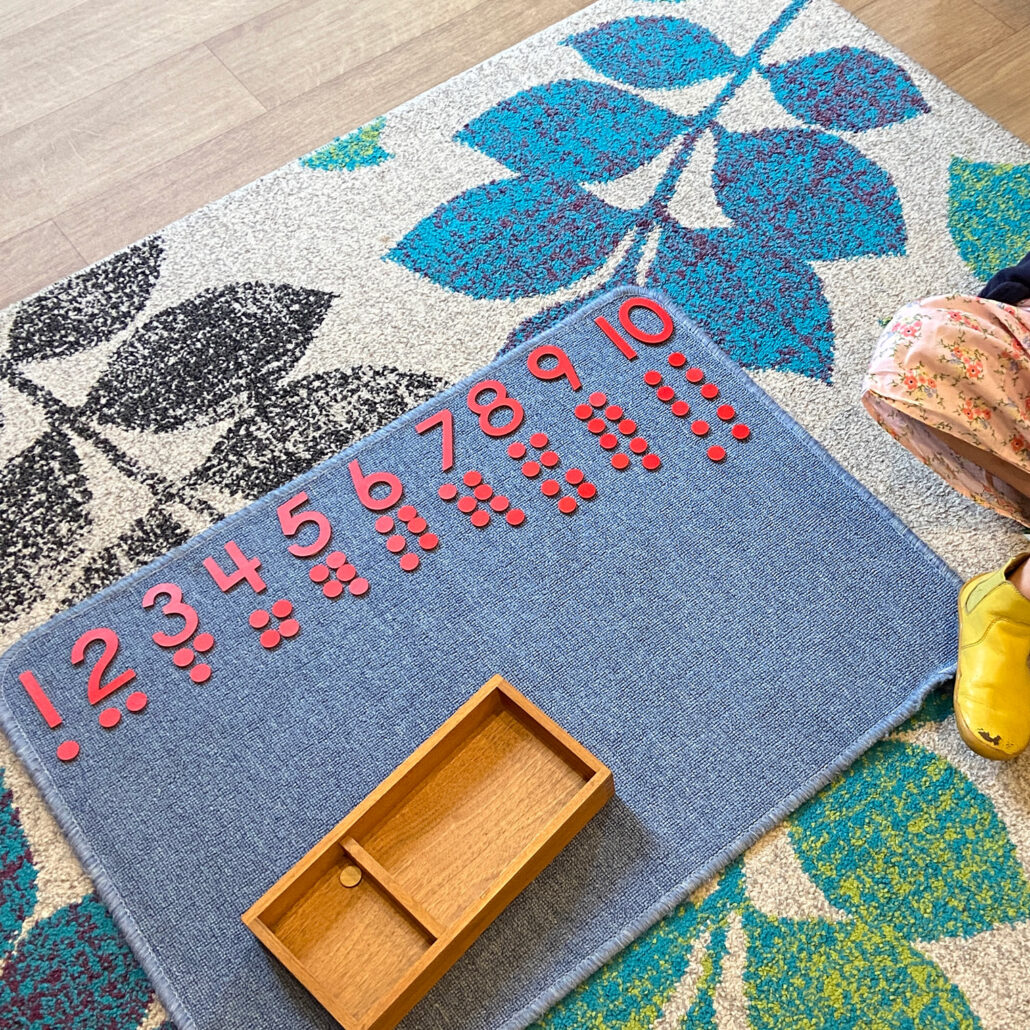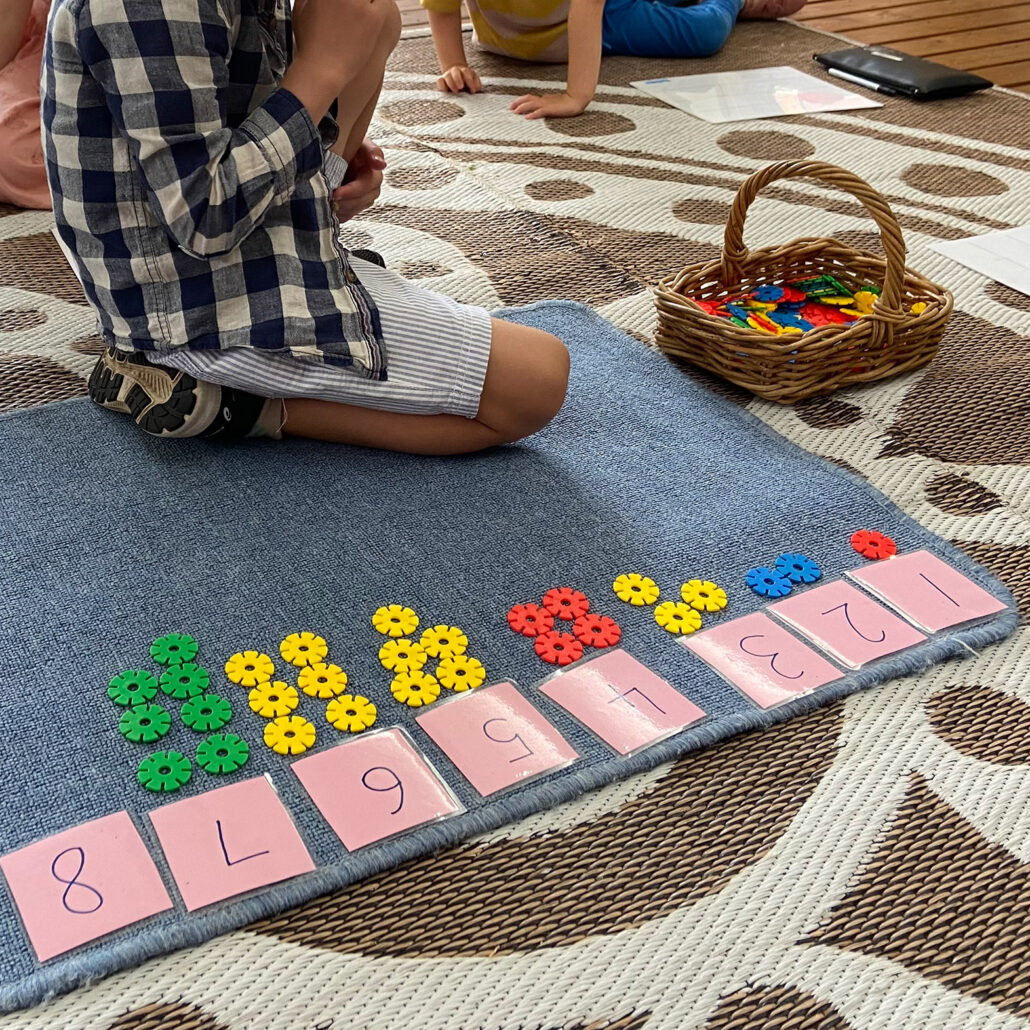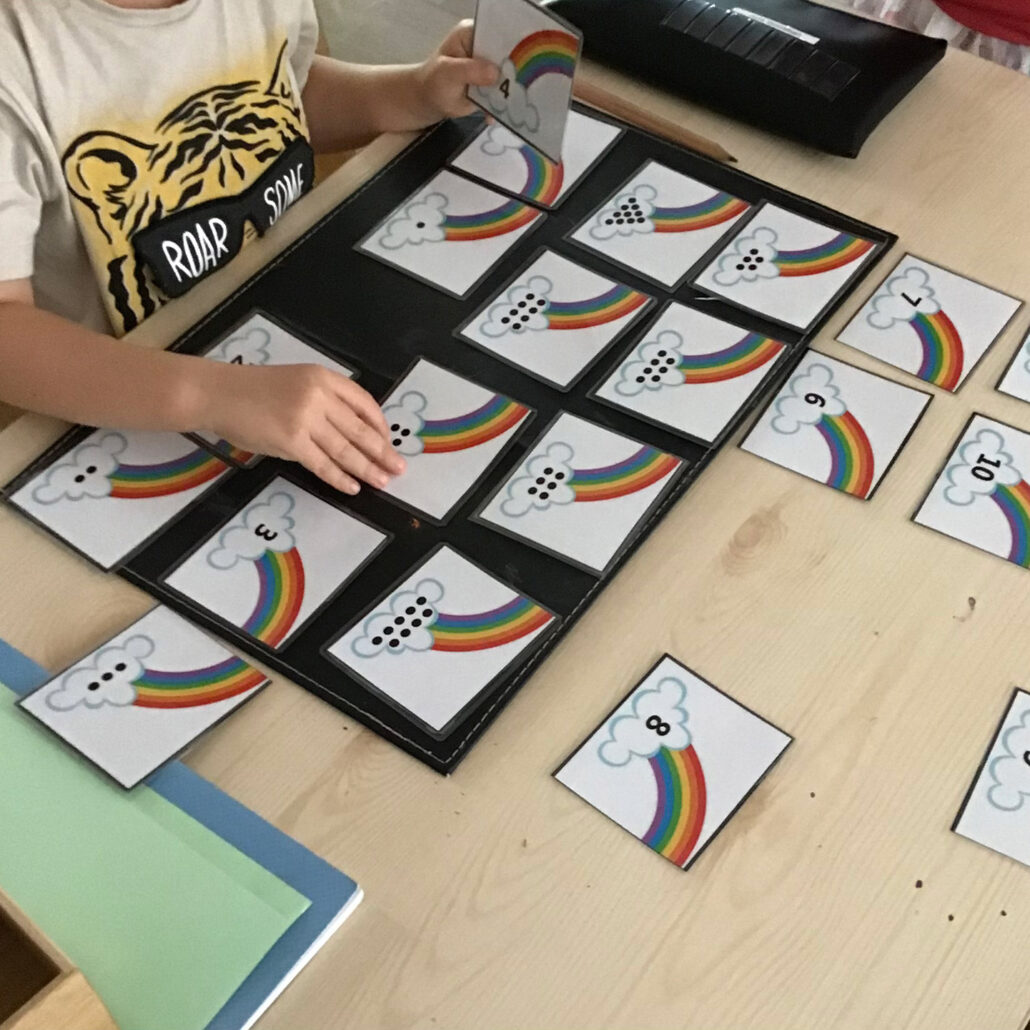 As we travel closer to the midway point of our 1st term this year, as always we are seeing a wonderful exploration of independent learning and inspiration underpinned by the 5 great Lessons (stories) we are currently telling the students every week.
The Great Lessons are one of the most important teaching structures used in the Montessori primary years. They are impressionistic windows into the world that help children see the big picture of the world and at the same time the Montessori curriculum. We use them as jumping-off points for the teacher to introduce or reawaken interest in curriculum areas such as history, botany, science, language or maths.
Thus far we have taken time to cover The Beginning of the Universe, The Coming of Life, the Comming of Humans and The Story of Communication in Signs, while The Story of Numbers is yet to come.
While also working on curriculum areas, students have continued their self-directed exploration through more project-based work and collaborative assignments. It has been wonderful to see the children explore their social leanings also, as a result, this fortnight.
Harshitha, Toby and Thom
– Harshitha, Toby, Thomas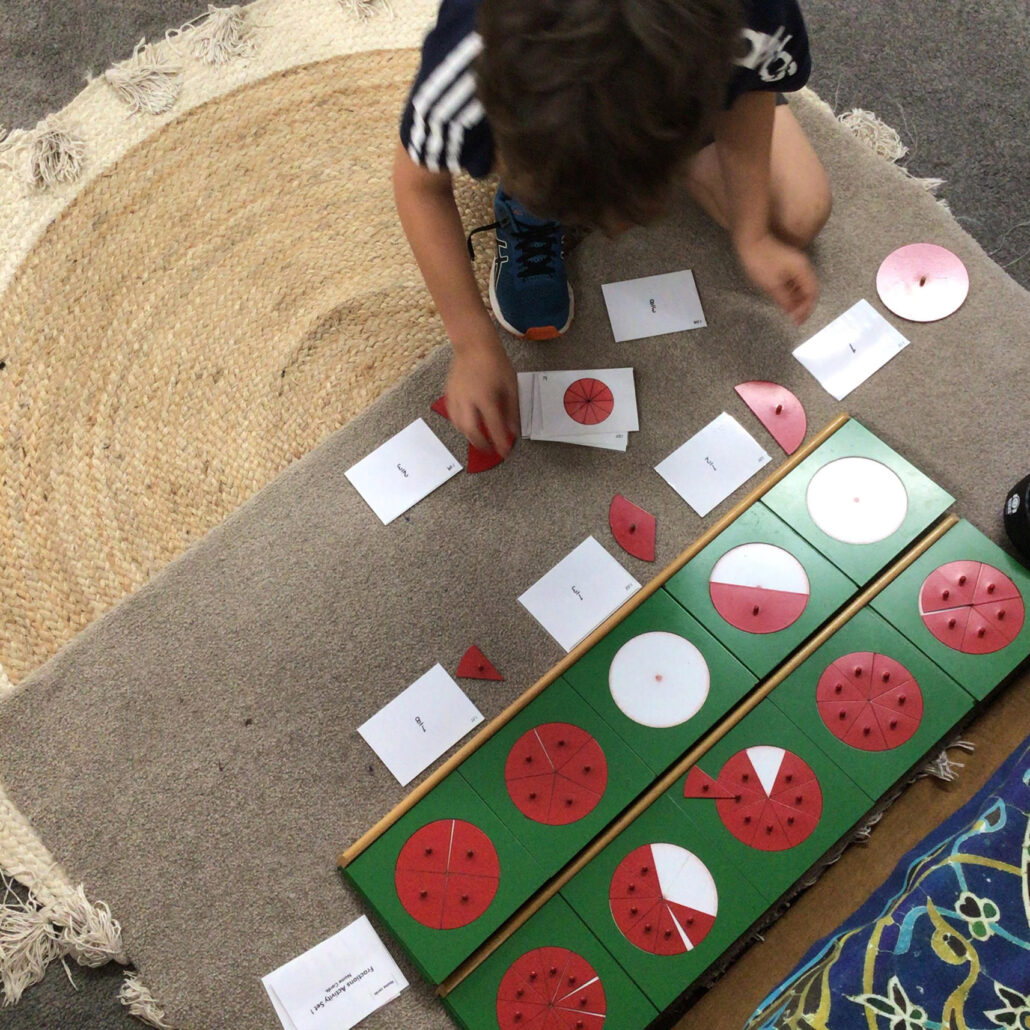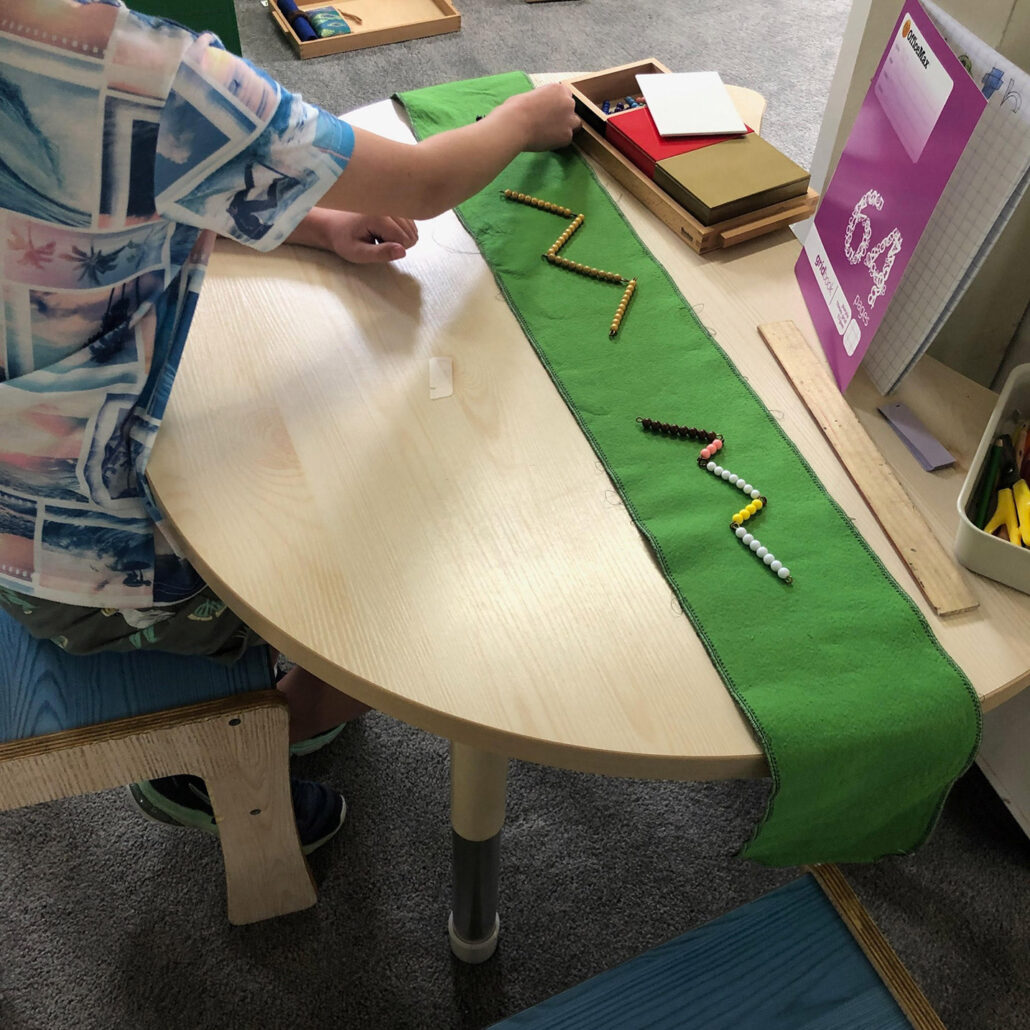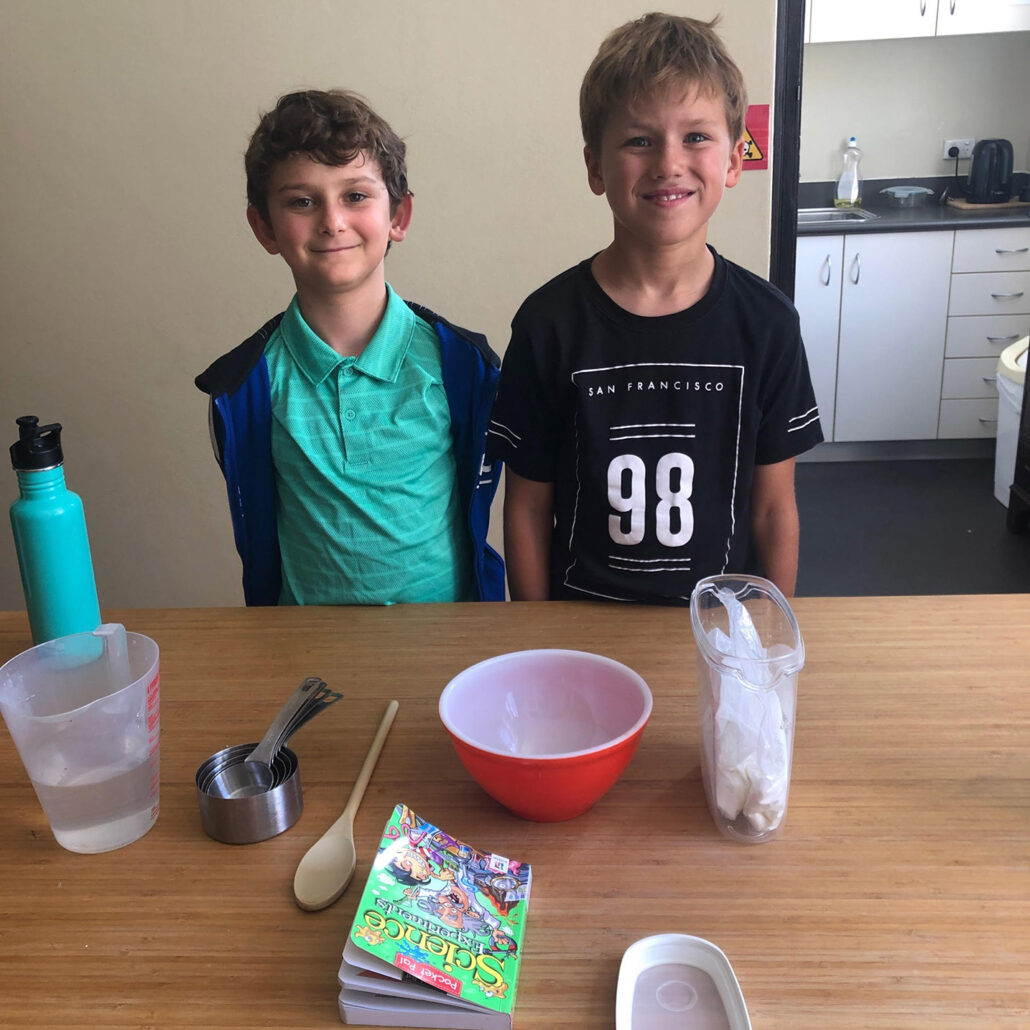 The last two weeks we have done a lot of activities, such as, doing art with Nick. We are learning how to draw a mouth and an eye; this might seem easy but learning how to draw a face in detail is quite hard. We are looking forward to learning how to draw a nose next week.
Some children have been studying ecosystems such as rainforests, the arctic, the desert and the ocean. They have created dioramas and PowerPoints on the different ecosystems. It was very interesting seeing the plasticine models and PowerPoints.
Jess left last week so we decided to make paintings and drawings for her to take home as a memory. We will miss her. We even made her a day all about her called Jess Day. On her last day we were all really sad; a lot of us were even in tears.
However we are happy to welcome Alison, who will be the year five shared reading teacher, which we are happy about.
— Laura.