2021 Newsletter Term 02 | Issue 05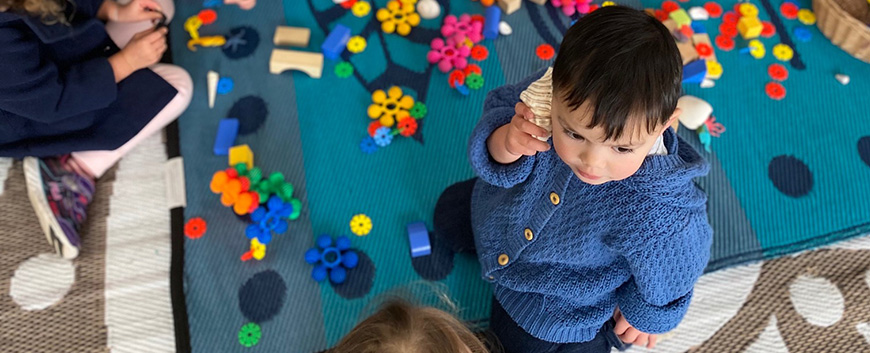 Upcoming events & Important Dates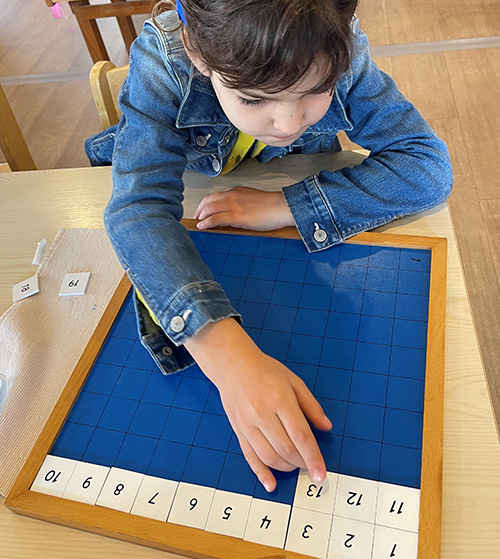 JULY
Mon 12th – Staff Development Day – School closed
Tues 13th – ALL Students return
Thurs 22nd – School Tour: Primary Campus 9.30am
Monday 26th-28th – School Camp: Great Aussie Bush Camp
Tues 27th – School Tour: Preschool Campus 4.30pm
AUGUST
Thurs 5th – School Tour: Primary Campus 9.30am
Tues 10th –Preschool Campus – School photos
Thurs 12th –Preschool Campus – School photos
Mon 16th – Primary Campus – School photos
Mon 16th – Fri 20th – National Science Week
Click
HERE
to see further calendar dates.
Principals Message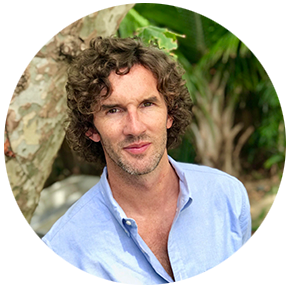 Dear families, 
As the term comes to a close and once again, we are faced with the prospect of spending a lot of that time at home due to Covid-19, I wanted to thank you for your assistance and care during the term and to share with the whole community a resource which may help you engage your children at home during the holidays, in a Montessori way.
While there are many ways in which we can engage our students at home, the work of practical life is something that can be carried out at home and at school quite easily. Many of the activities are quite simple to carry out and help build the essential skills and independence that Montessori is so famous for.
To many Montessorians, Practical Life is the most important part of the classroom or home environment. It is from this area that children develop skills that aid in their learning process throughout the rest of the educational journey. At first glance, Practical Life might appear mindless or even purposeless to the adult. However, once the lessons are examined and children are observed, we see many skills being used that allow the children to grow holistically.
Whilst not all of the activities may be ideal for all age groups, the resource which can be found here may be used by families over the school holidays to assist in building a practical life framework at home.
I would also like to mention the admiration I have for the Farmhouse Montessori team, who work tirelessly to make sure that our students have the skills and experiences in place to take them into the future. Simple tasks such as planning your day, choosing your own seat, and selecting materials they wish to use, are commonplace in every classroom in our school and it is these kinds of tasks. along with practical life activities that build independence and resilience within our students.
Have a wonderfully safe holiday ahead. We look forward to seeing you next term and as always, if there is anything you need or anything we can assist with over the coming weeks, please reach out.
Thank you.
– Gavin McCormack
Thank you so much for the enormous contributions – our foyer is bursting with bags full of cereal, soup & staples. This will be an ongoing initiative as the Northern Beaches CO-OP are in great need of food for those in need. The children are full of pride bringing offerings in each day reminding them the joy of giving.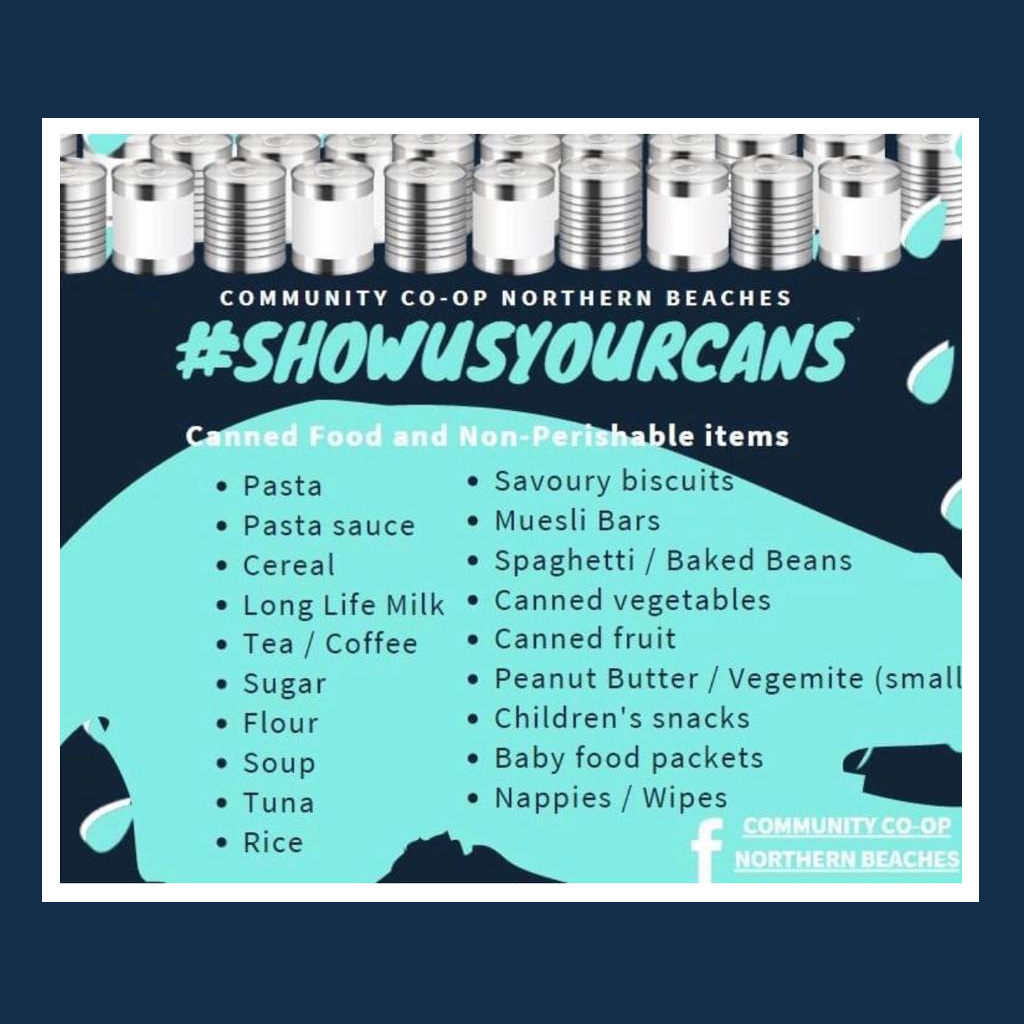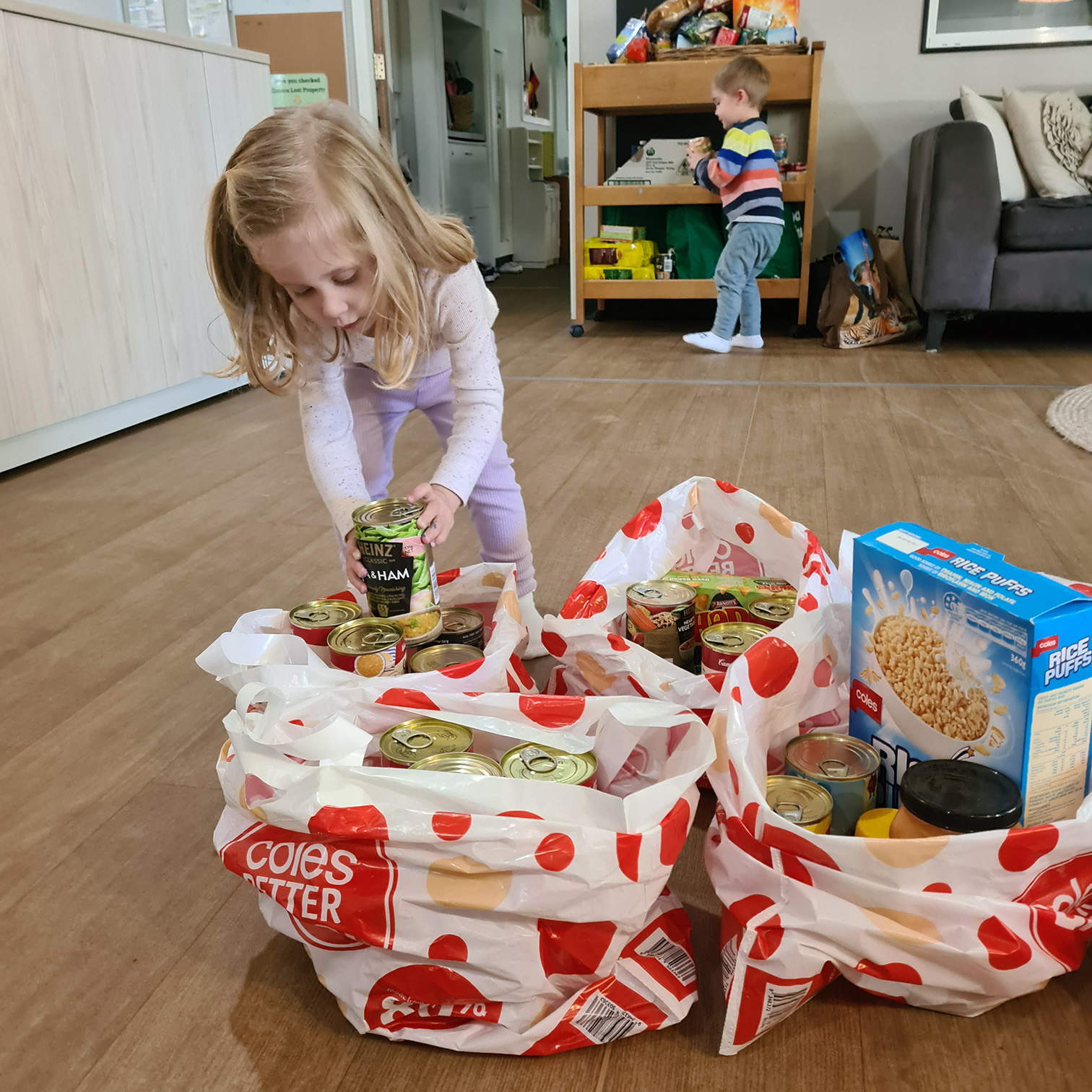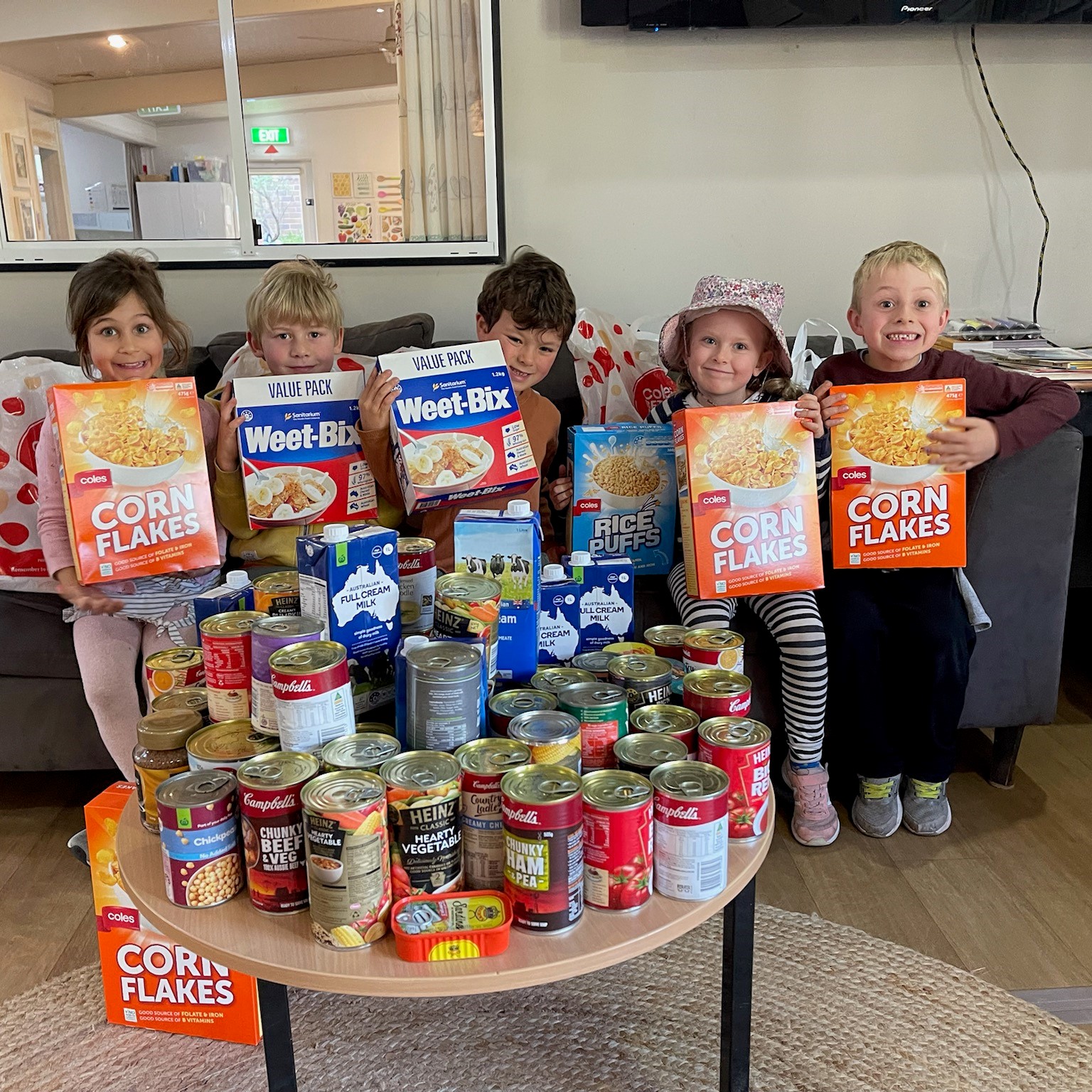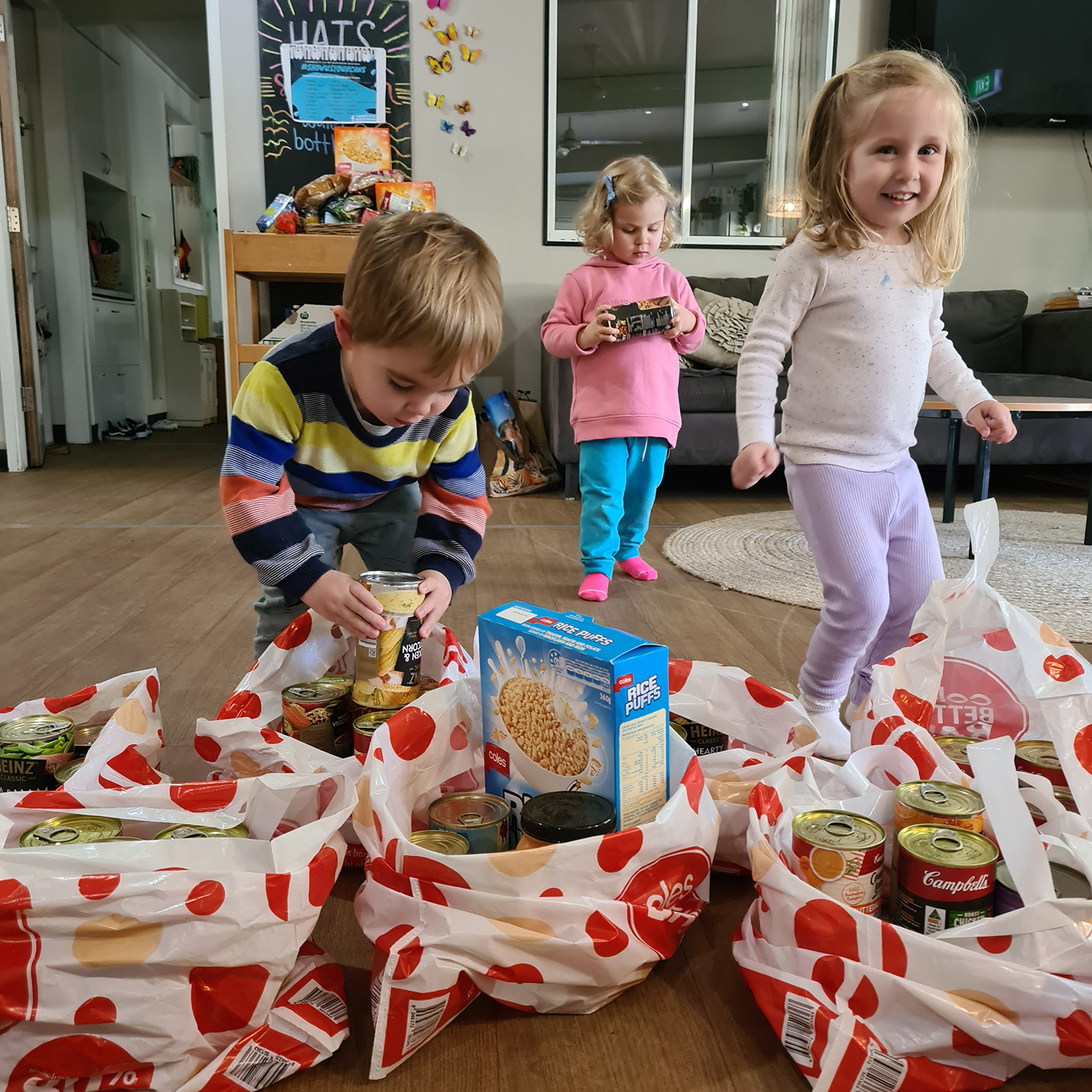 ELOUERA | Stage 1 Infant Community
This week we started our Kindergarten Mentoring Program – We are having visits from a few kindergarten children each week. The Kindergarteners have been working with Elizabeth and learning how to mentor the little ones and have been practising reading books. It was very exciting to have Kaya, Finn, Esther and Kurt visit us and read some books and work on some puzzles with us!
One of the most beautiful elements of the Montessori classroom is the opportunity for older children to practice being leaders and teachers with the younger children. It encourages the development of self-esteem and a greater understanding of community responsibility from roles as leaders in the group.
– Corinne, Debbie & Sarah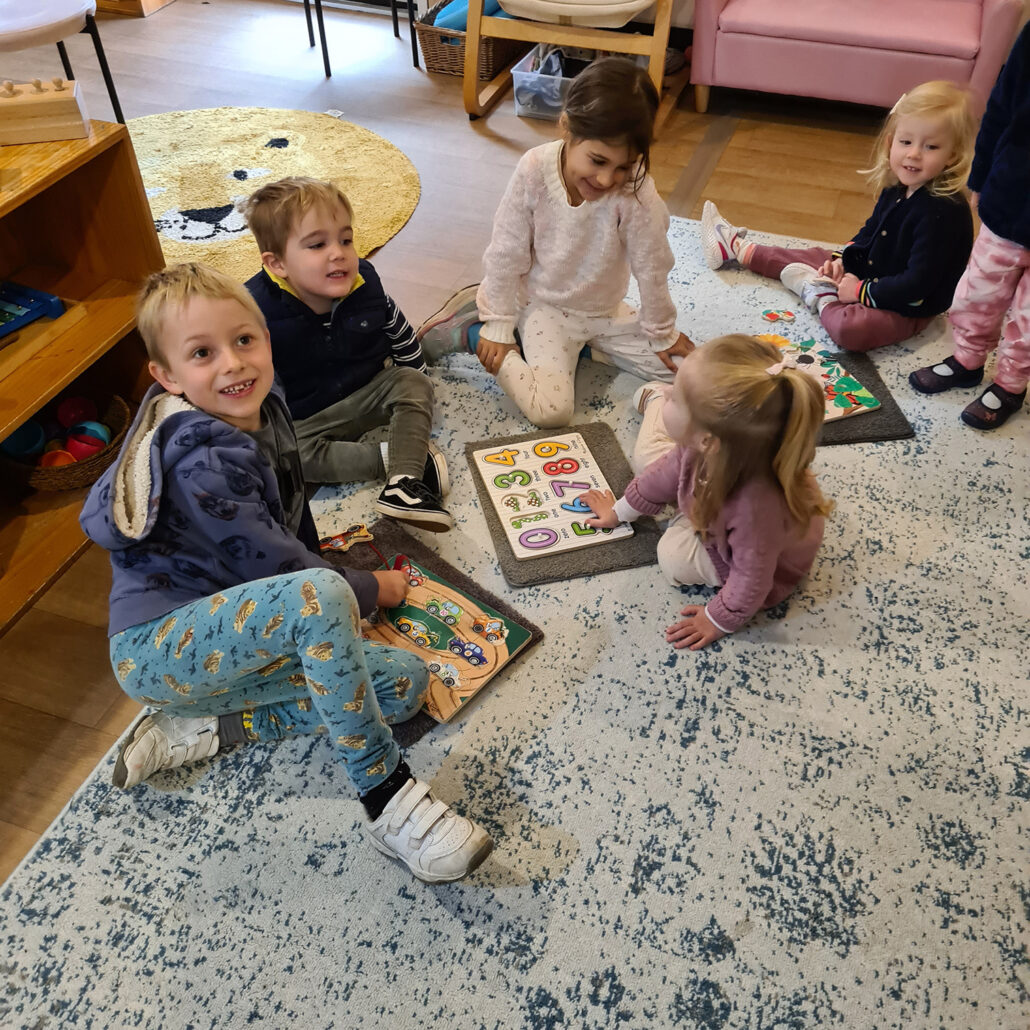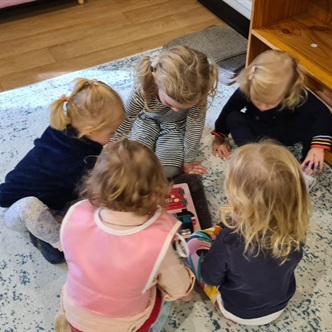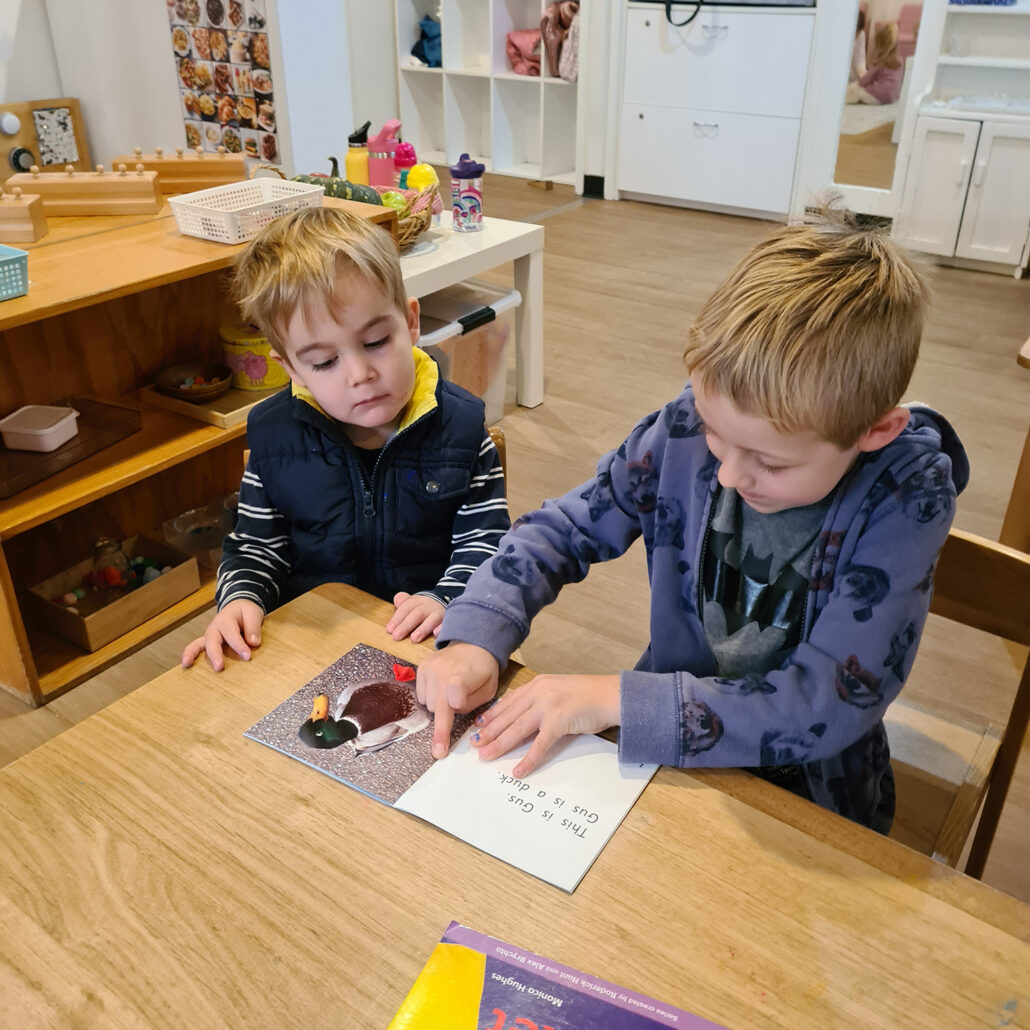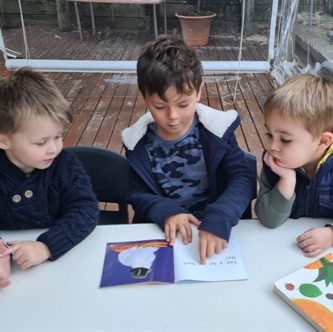 Writing has become an important daily activity in the Burbangana classroom. The children are using their skills in writing and drawing to create some wonderful books to share with their families. The book making journey begins with children drawing a picture and then dictating to the teacher what their story is about. As letter formations begin to take shape the children are encouraged to make small books using the 3-part cards. Many books have been made about the parts of a fish, the solar system, and parts of a leaf. Shapes have also been a topic of interest lately with pictures drawn and labels written to then be bound together.
Creating books provides the opportunity to develop vocabulary, knowledge, fine motor skills, and memorisation but they also are a fun and interesting way to introduce new topics.
– Amanda & Teresa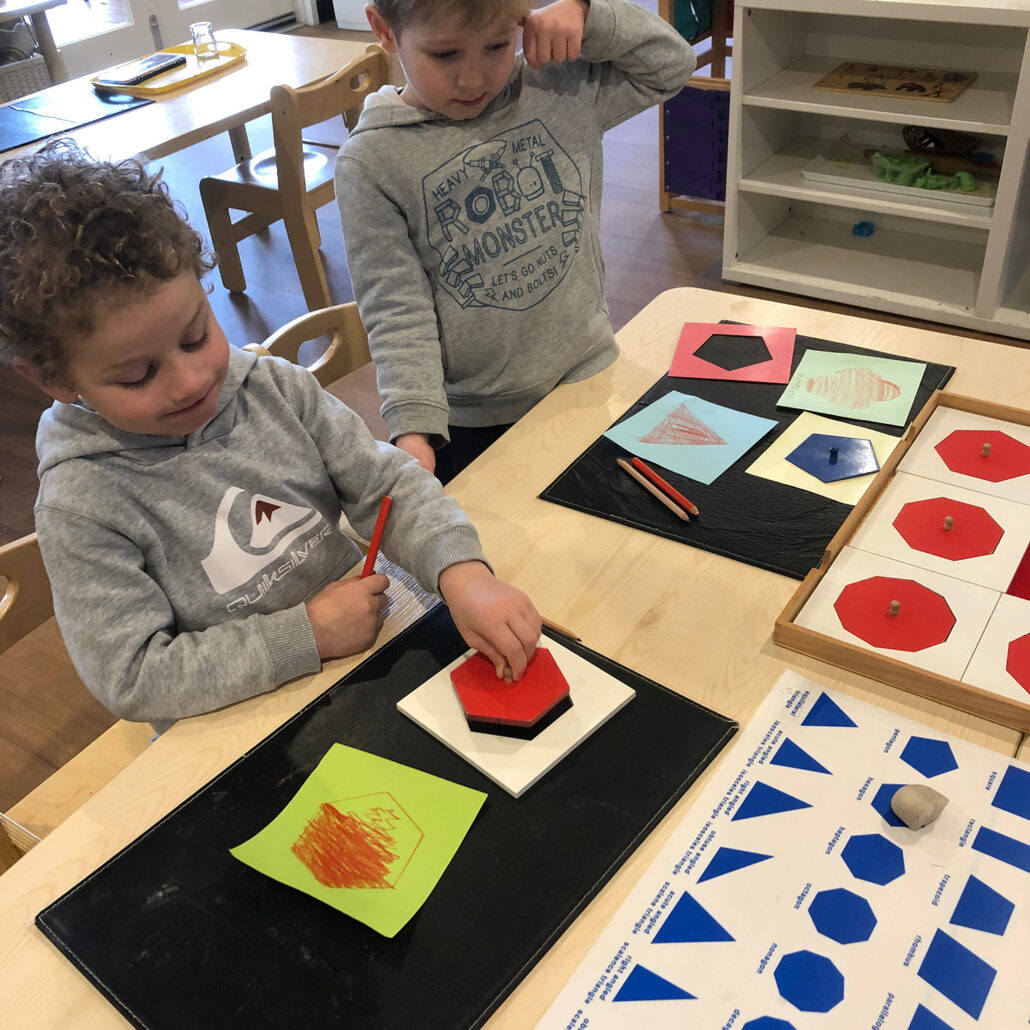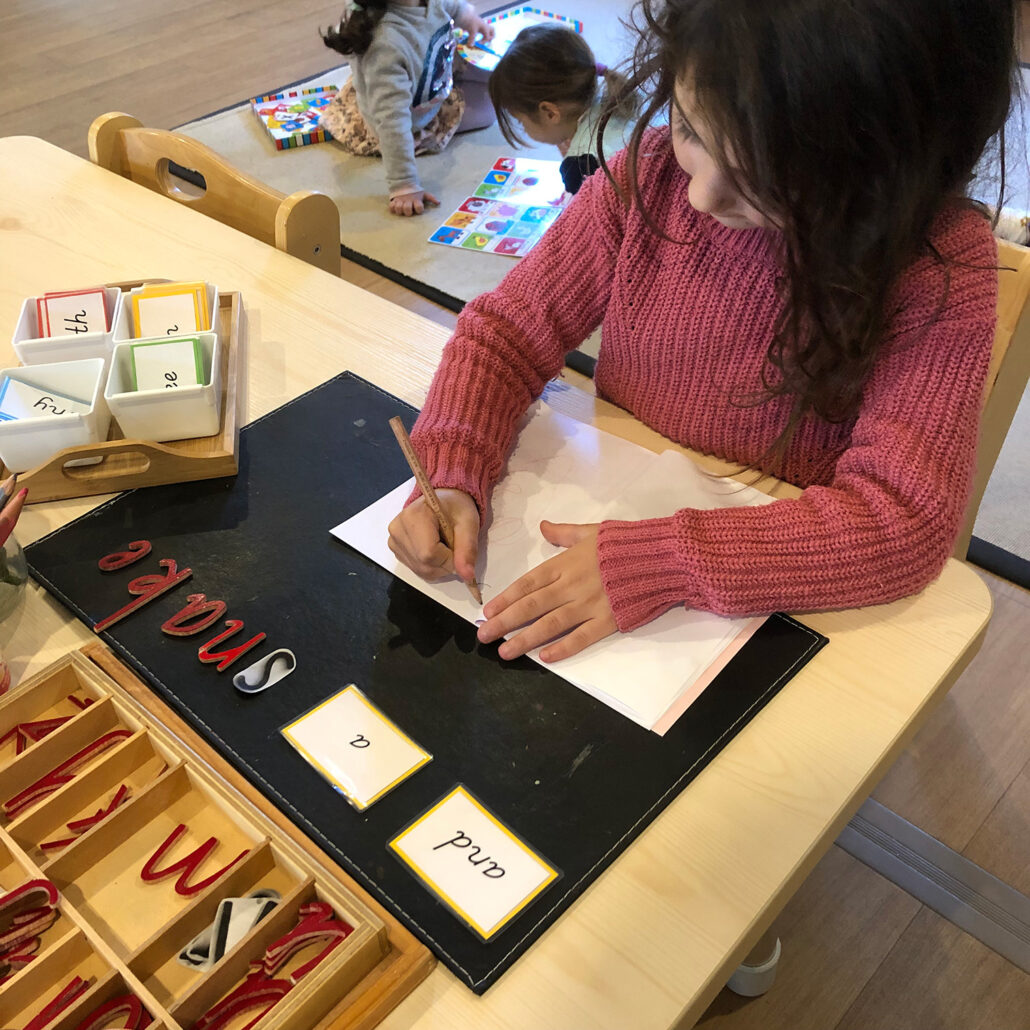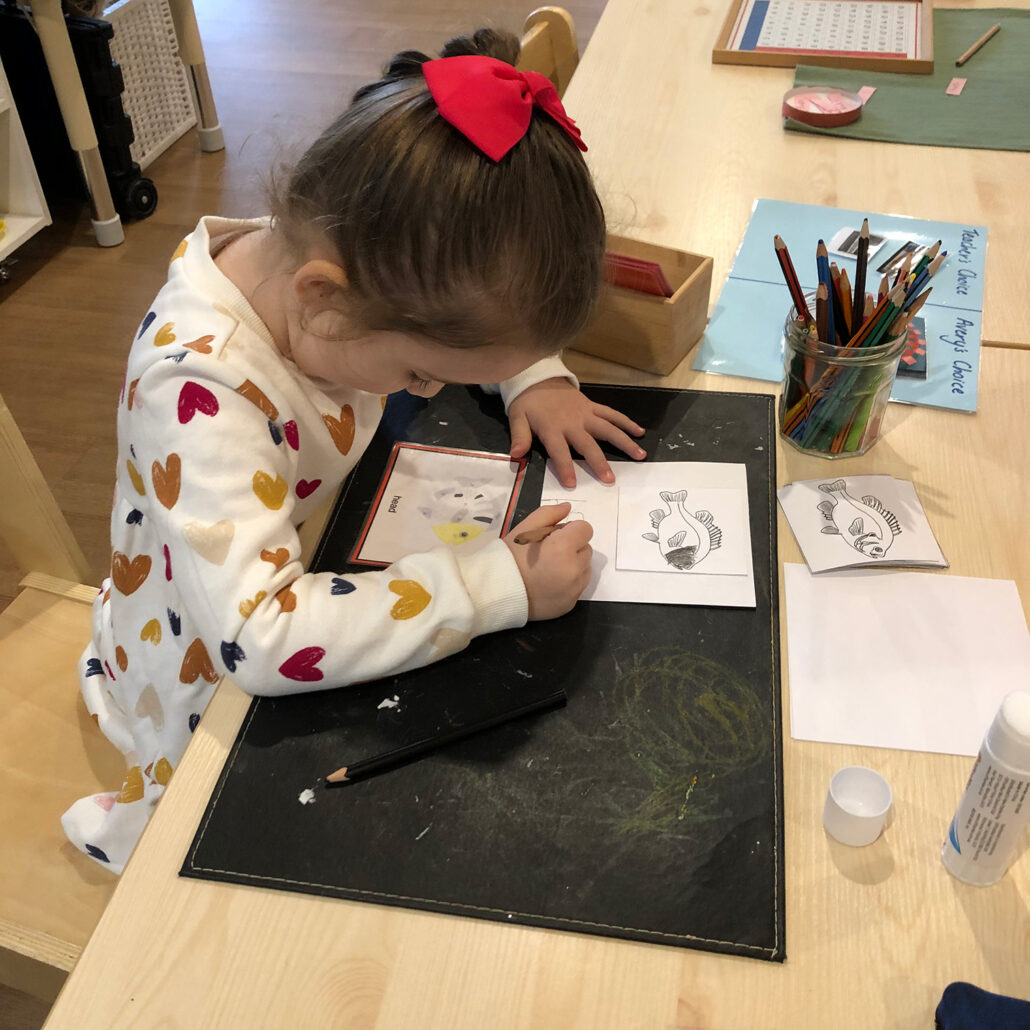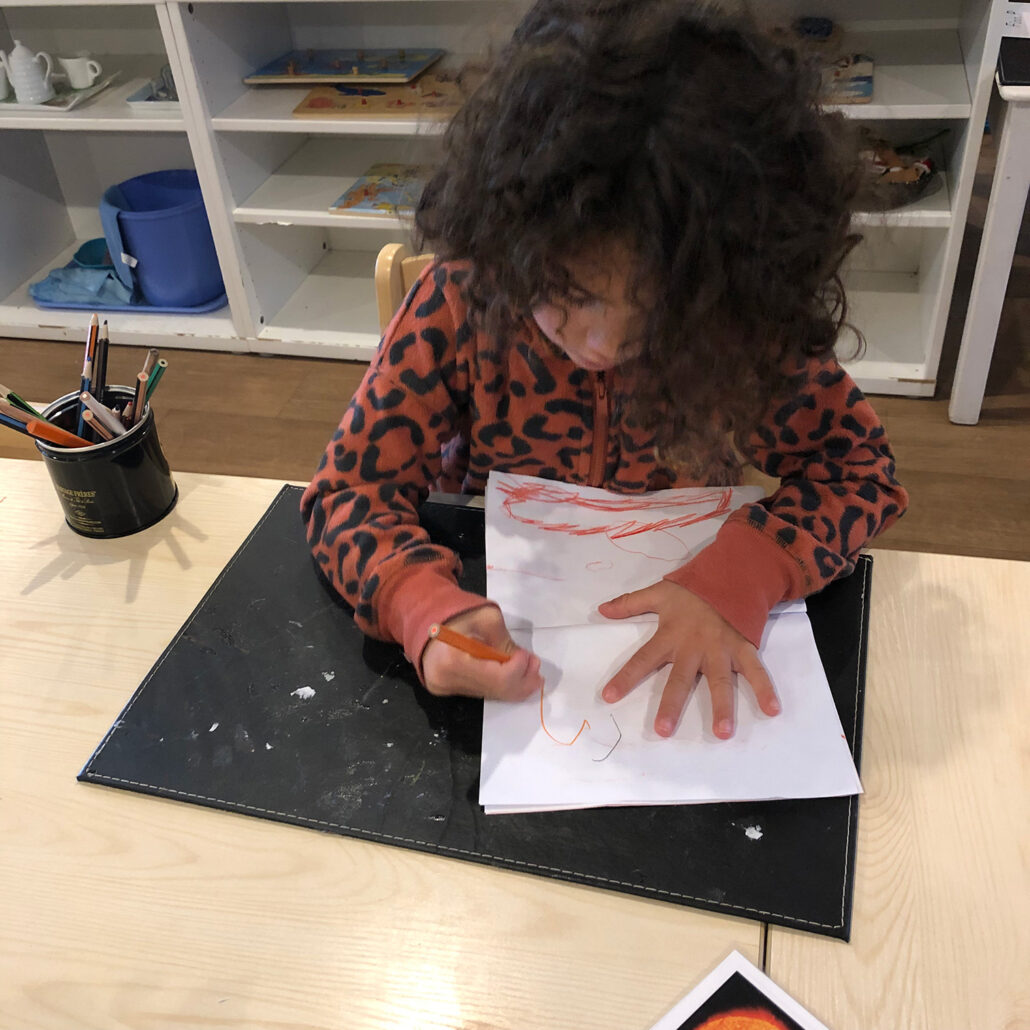 In the classroom there is a range of mathematical materials. The child is provided with the materials to work with the basic concepts of mathematics. As the child is in their period for concrete understanding the child needs to learn by feeling and touching the materials. They can then  absorb this learning. The mathematical area of the classroom is grouped together in specific areas such as quantities, addition, subtraction and the decimal system. The materials need to be attractive , precise and allow the child to self correct a mistake. Each next step needs to be built on the previous learning allowing the child to repeat prior learning and slowly move from concrete into abstract.
– Jenny, Jo & Angela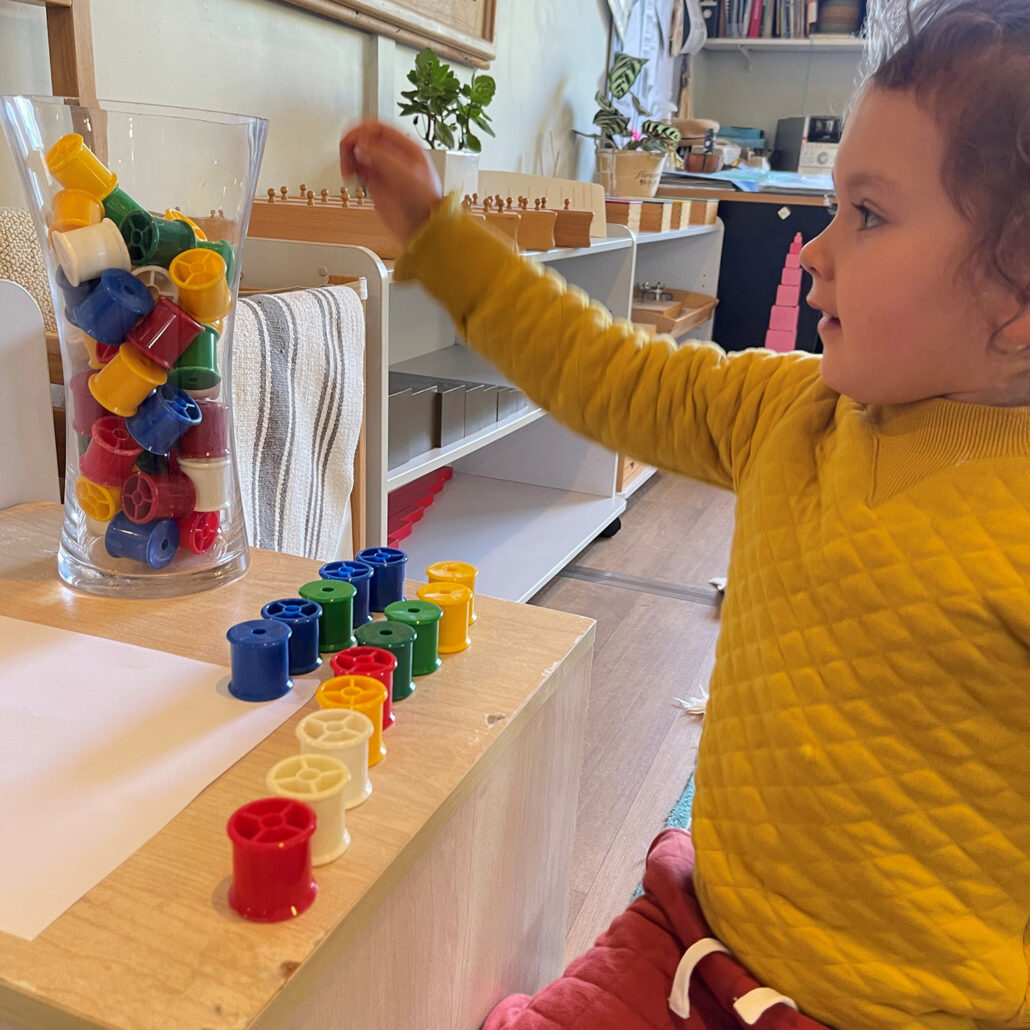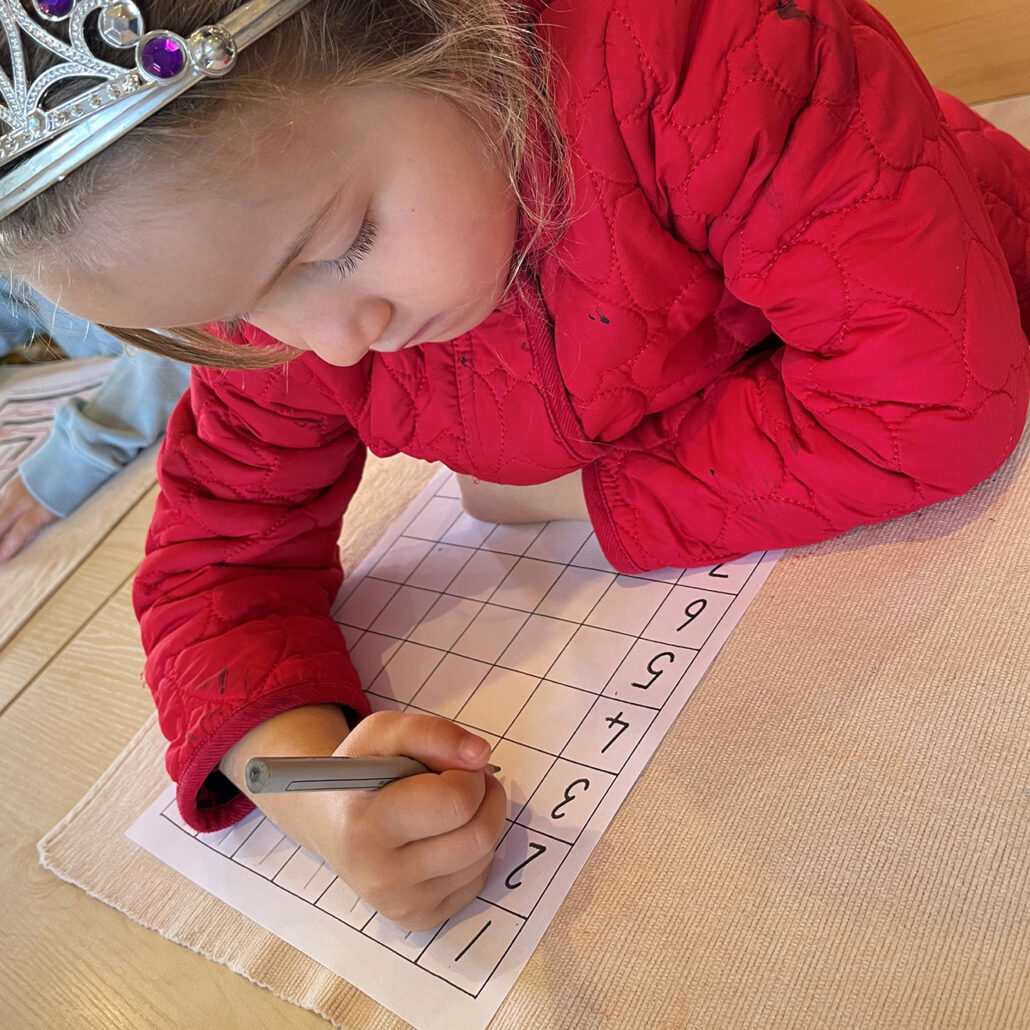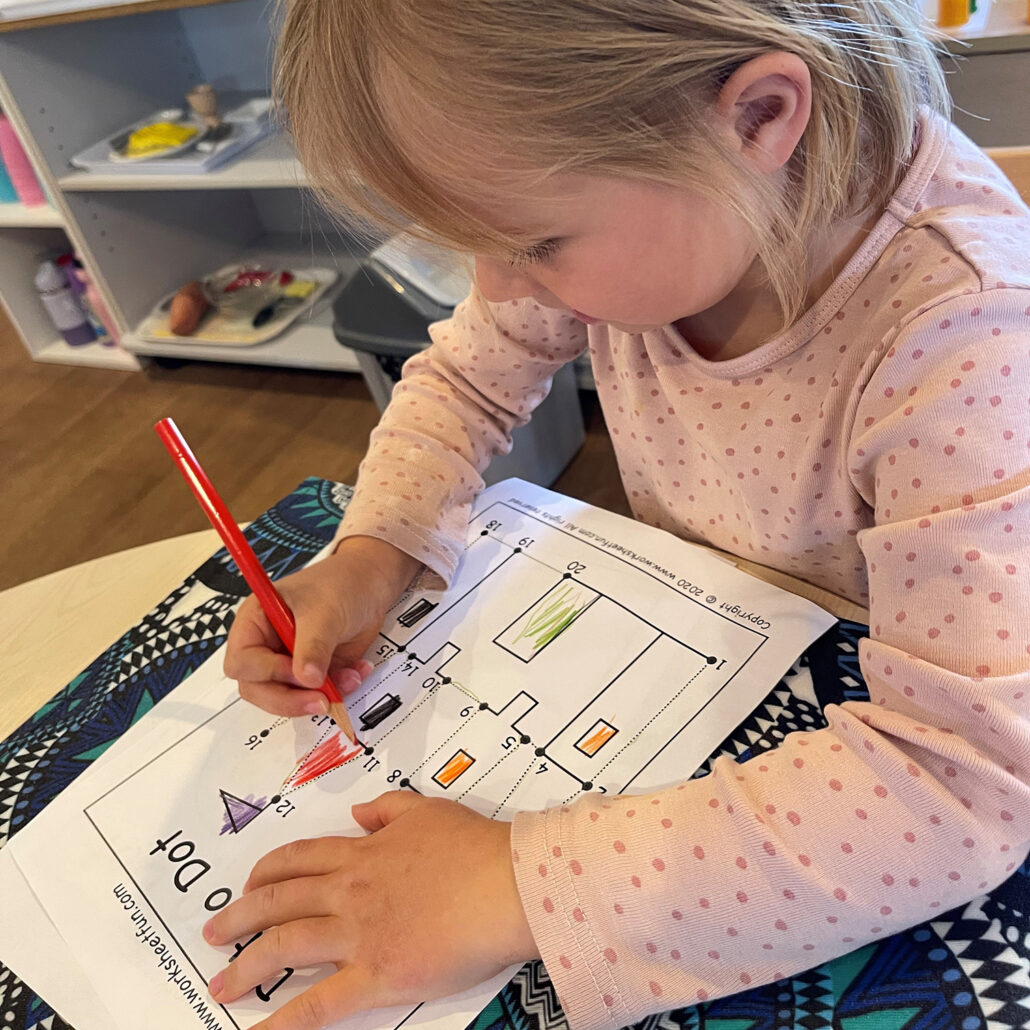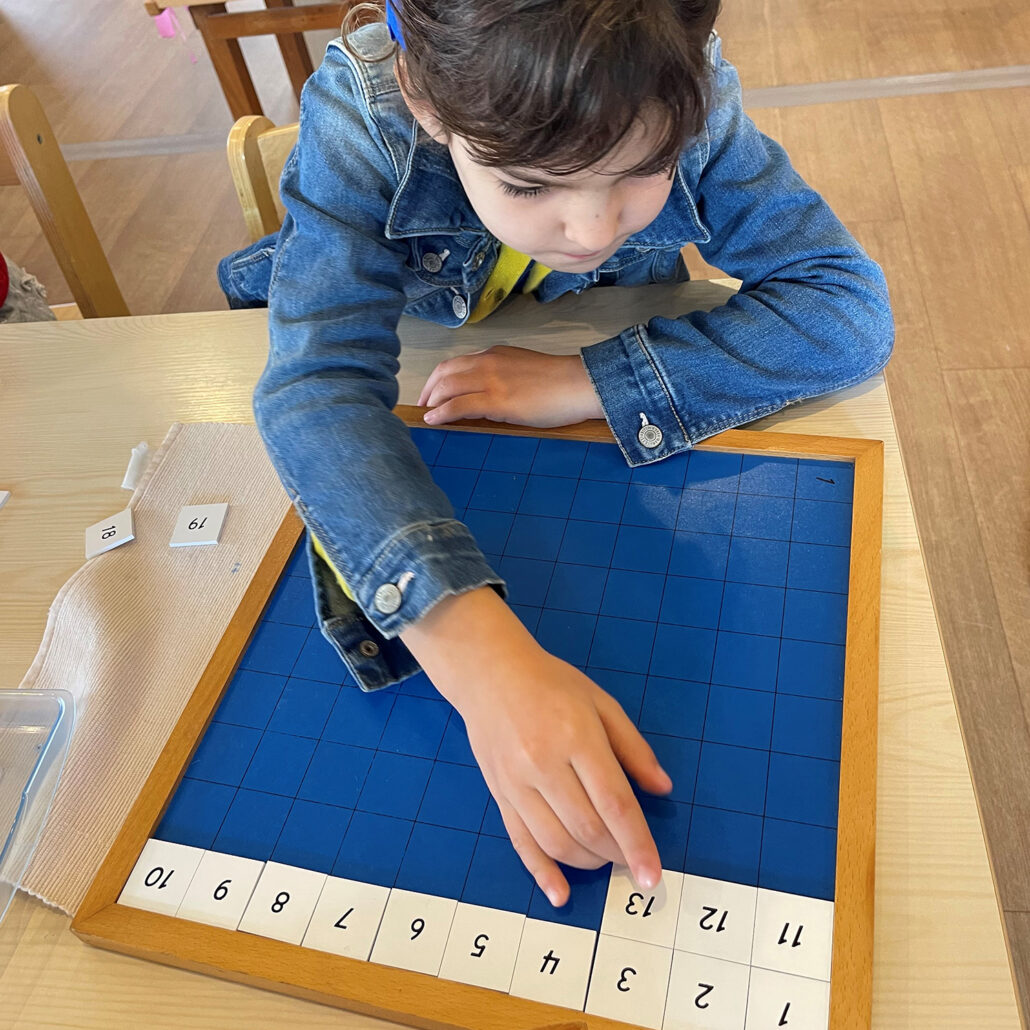 AMAROO | OUTDOOR CLASSROOM
Working with loose parts gives the children the opportunity to use their imagination, they get to arrange and rearrange to create their own rules and creations.  This allows them to focus on the process and not the end product, often working with other children learning to share their ideas and listen.  This type of thinking can lead to problem solving and theoretical thinking.  There are also opportunities for development and refinement of their fine motor skills which strengthens their hands for writing.  As often as possible the children are given materials and left to see what they produce when linking with a particular focus or project eg twigs and bark when talking about autumn, colourful pieces, shells, etc when talking about world ocean day the children made a coral reef.  A collection of leaves and stones can become a birds nest and blocks and cardboard tubes can be a car park with a lift.  The opportunities are endless and fun.
Enjoy the holidays, why not try some unstructured fun with loose parts!
Take care
– Dawn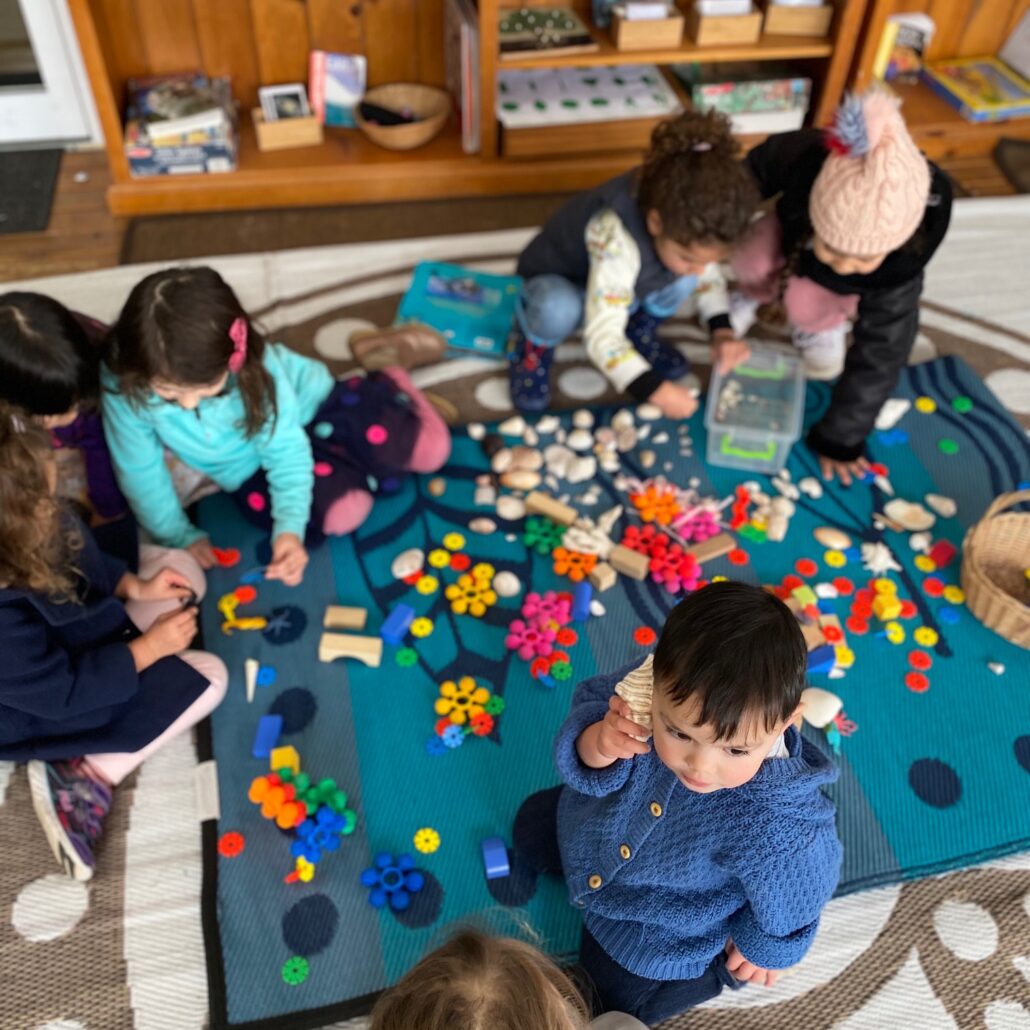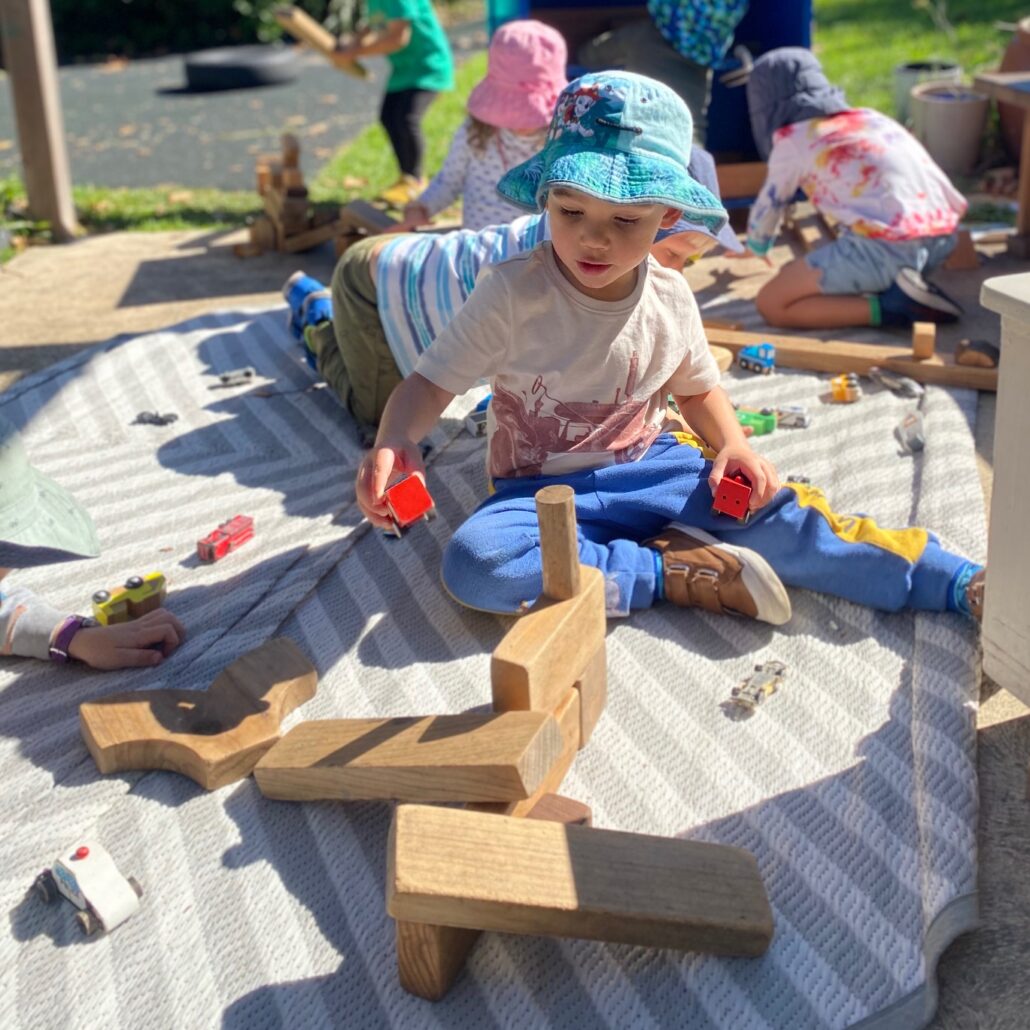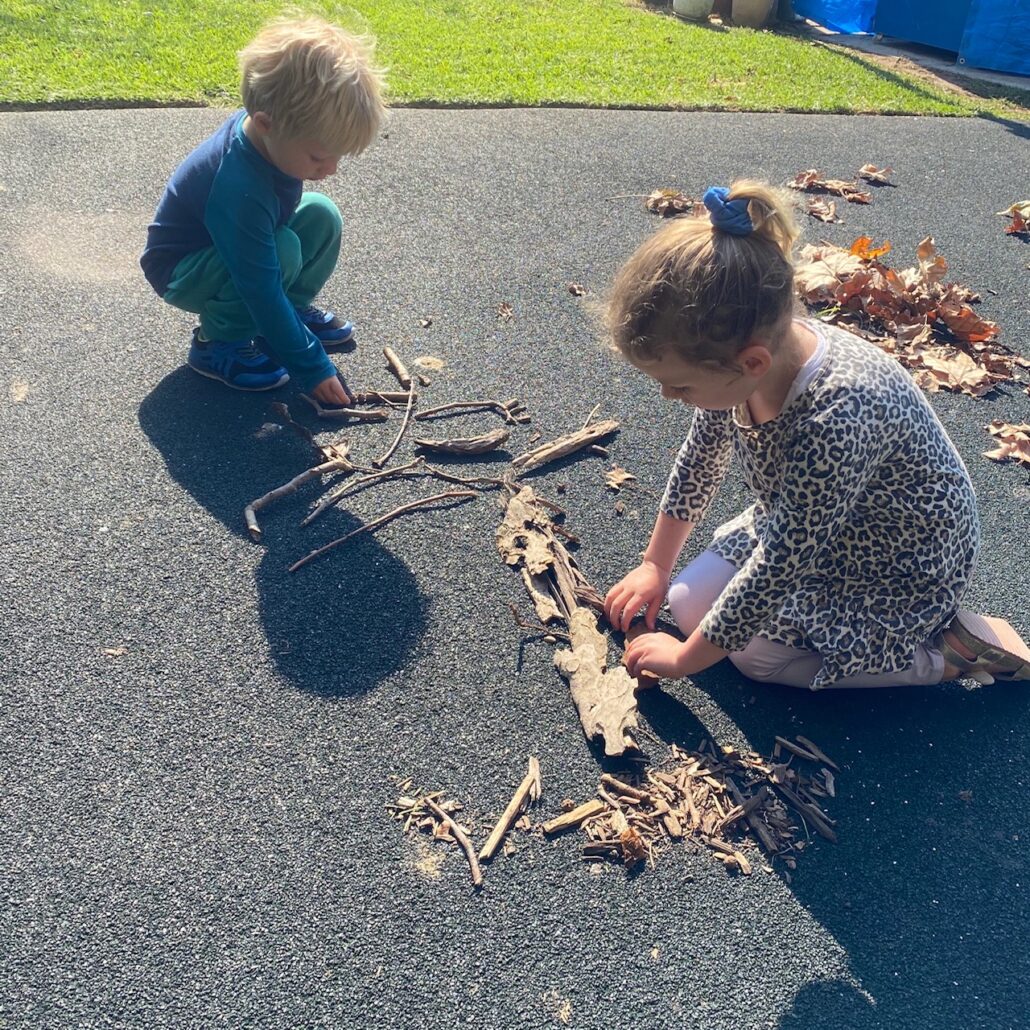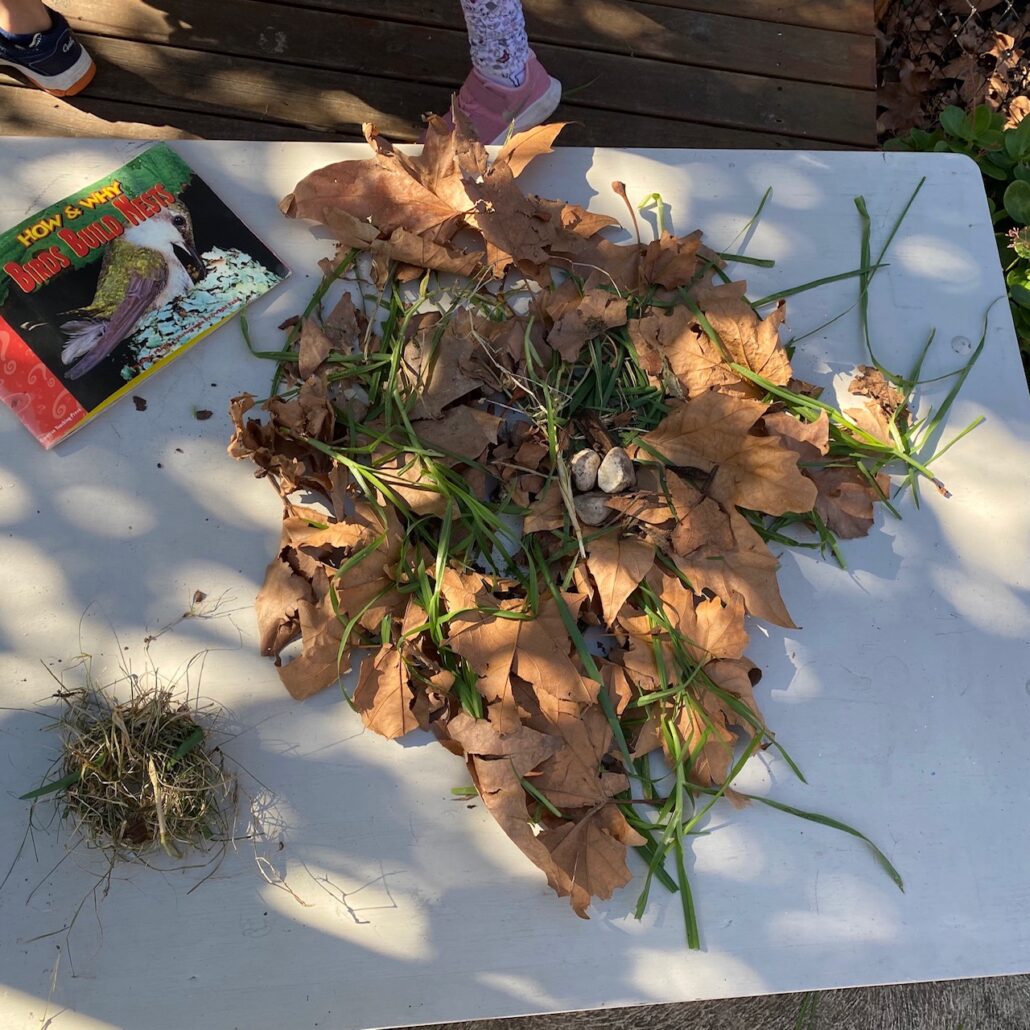 The Kindergarten children are gaining an understanding of different maths concepts. We have been working on number formation, number lines, addition and subtraction. By using the golden beads, we learn about place value and how to read larger numbers. Some children worked on fractions, and divided an apple into half and quarters. In measurement, we are using words such as short, tall, long, wide. On a walk, we compared the lengths of many sticks. The children asked each other "Is your stick shorter and longer than mine?"
– Elizabeth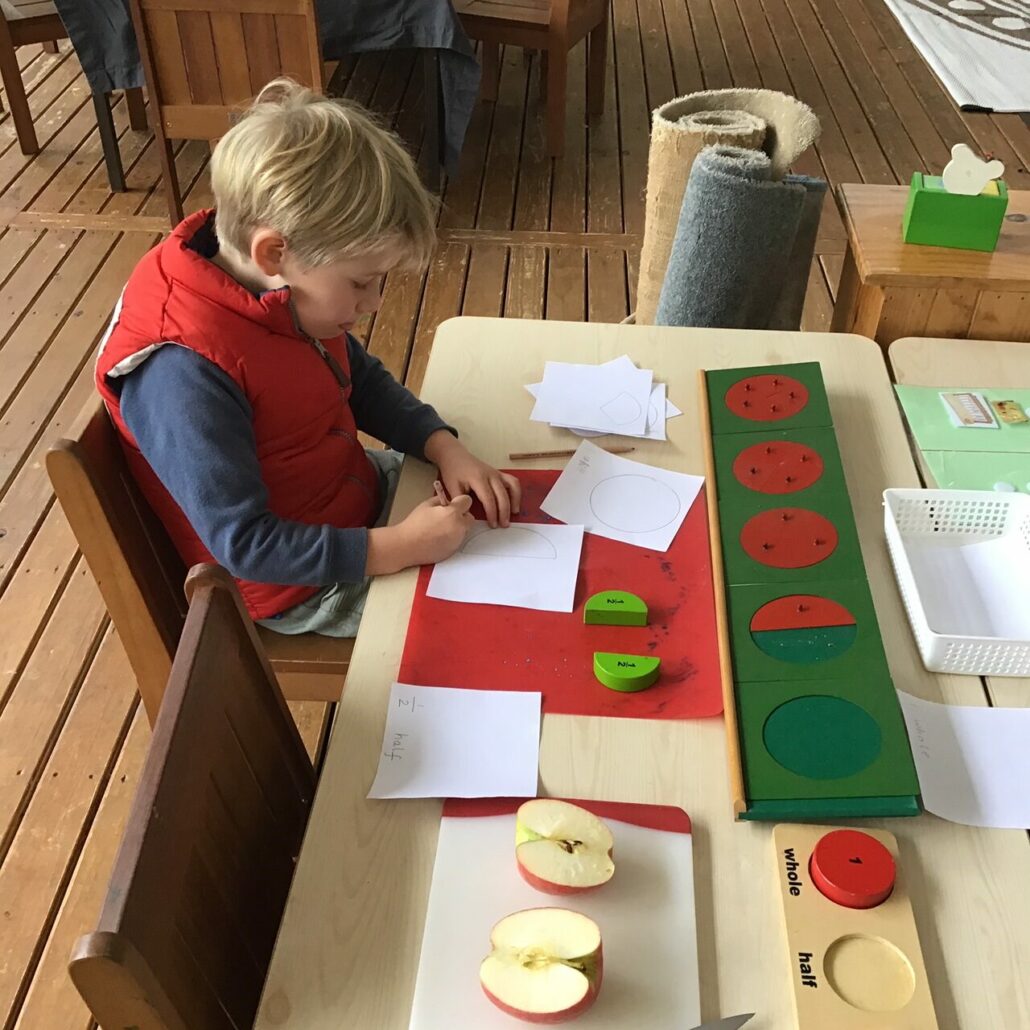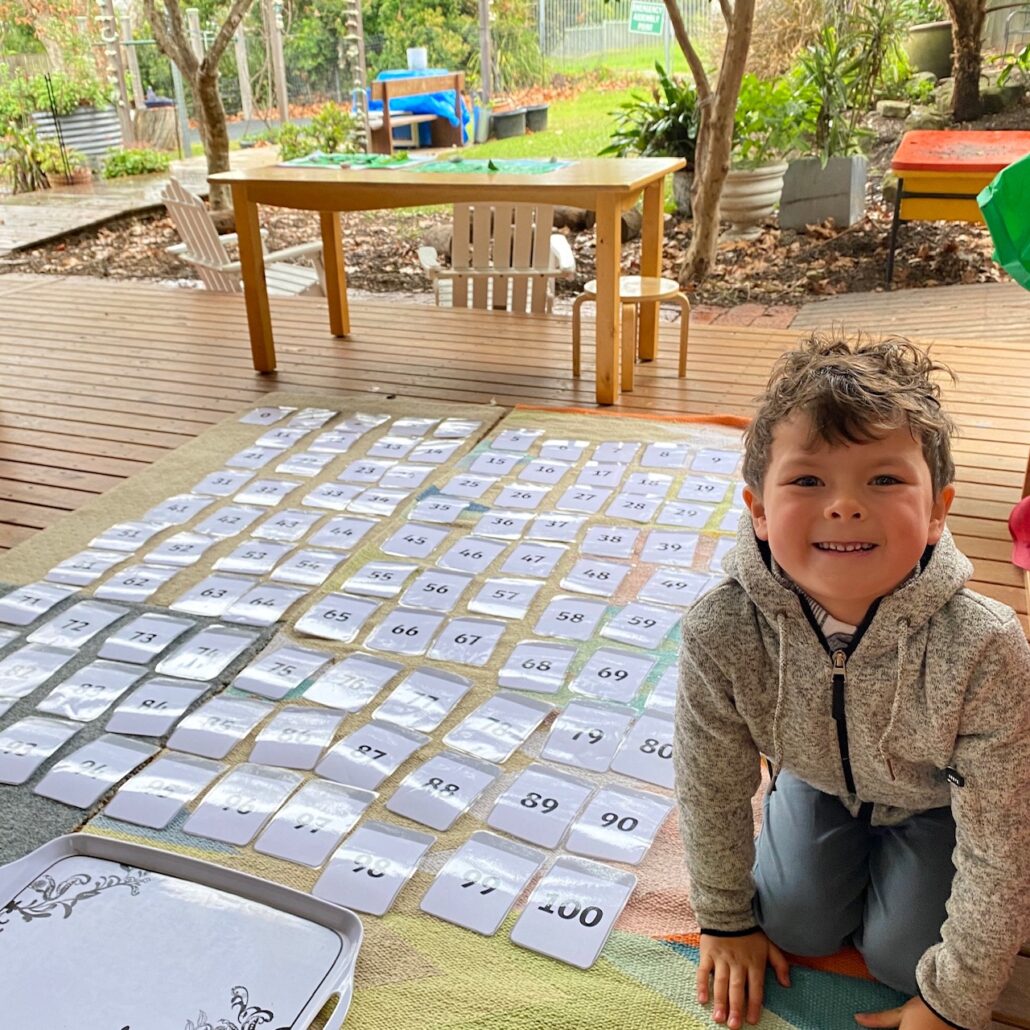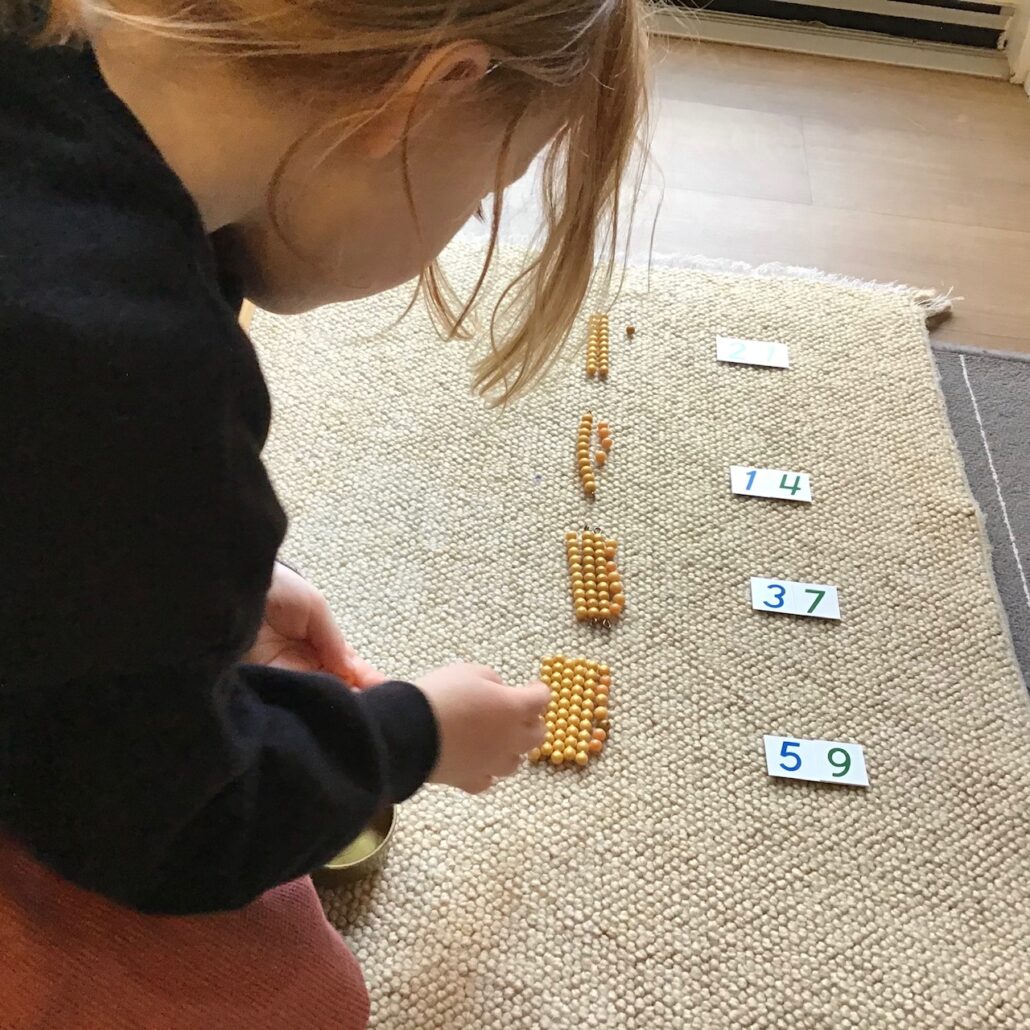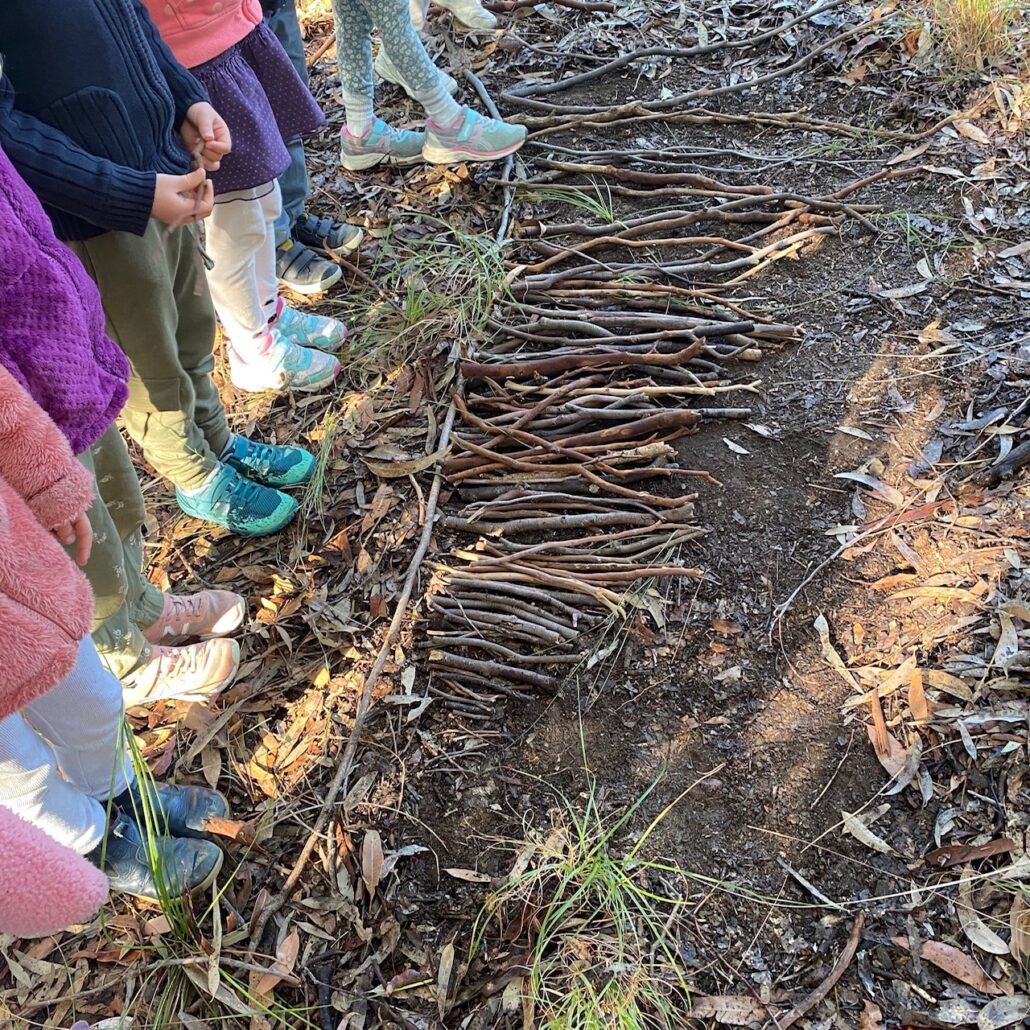 The last week of term two, 2021, in Aikya marks the end of a fulfilling and productive period. Children have been busy completing major works, follow up, plus engaging in the solidification of knowledge gained this year. This fortnight has been a time for reflection, conferences between teachers and students to discuss our learning, plus the wrapping up of projects and observations of term-long science experiments. For example, it's been fascinating to see the results of our botany experiments as they have blossomed (or not) due to various controlled environments.
Thanks must go out to those who joined us on our excursion to the Sydney Botanical Gardens.  Plus, we show gratitude to those that came along to the sports carnival too. Finally, thank you to Emma Kidd for engaging the students every Friday on the class artwork project this term.
Please have a great break; we look forward to seeing you all for term 3.
– Harshitha, Toby, Thomas and Hannah.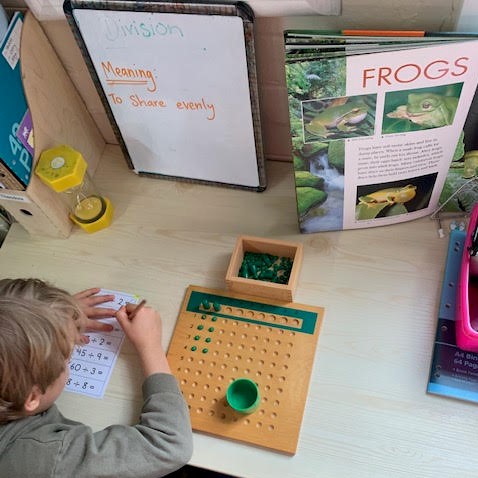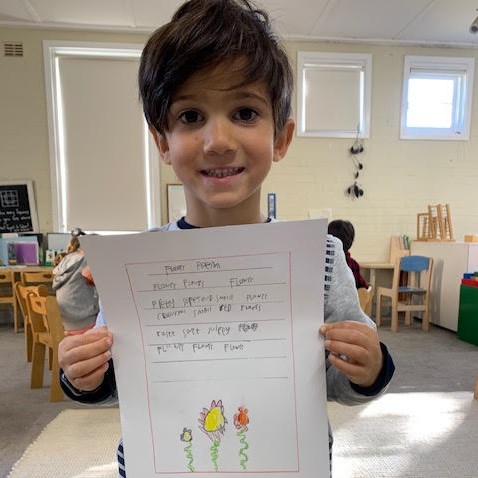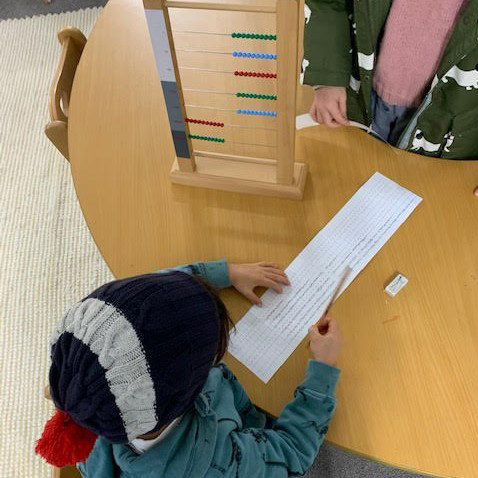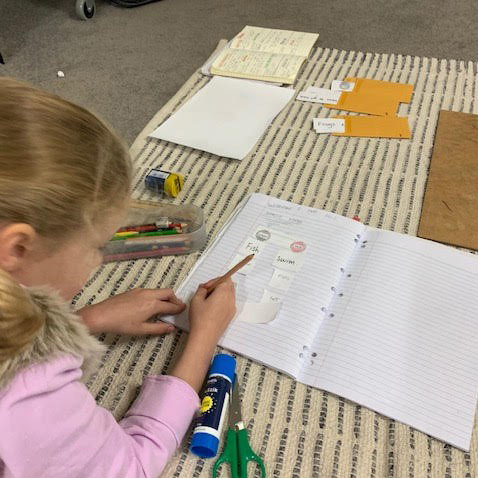 A couple of the students went on a 'going out' excursion to Coles where they went shopping to create a three course meal they will cook for Stage 3 as a follow up of their passion project on China. We are very excited to try their Chinese food and learn more about their project.
As our last music lesson for term 2 we all came together as a class to sing and play the ukuleles which we have been practicing over the term to get ready for our music and poetry night.
We had an exciting lesson about how electric circuits work. We got brand new electronic kits where each kit has many different circuits we can explore and create our own. This was a really fun lesson and we still continue to use the kits even after our lesson was completed.
During playtime, some of Stage 3 acted out different movies for Stage 2. The students from Stage 2 laughed and applauded our actors. It was a very entertaining playtime bringing both classes together with a lot of laughs.
– Laura & Jessica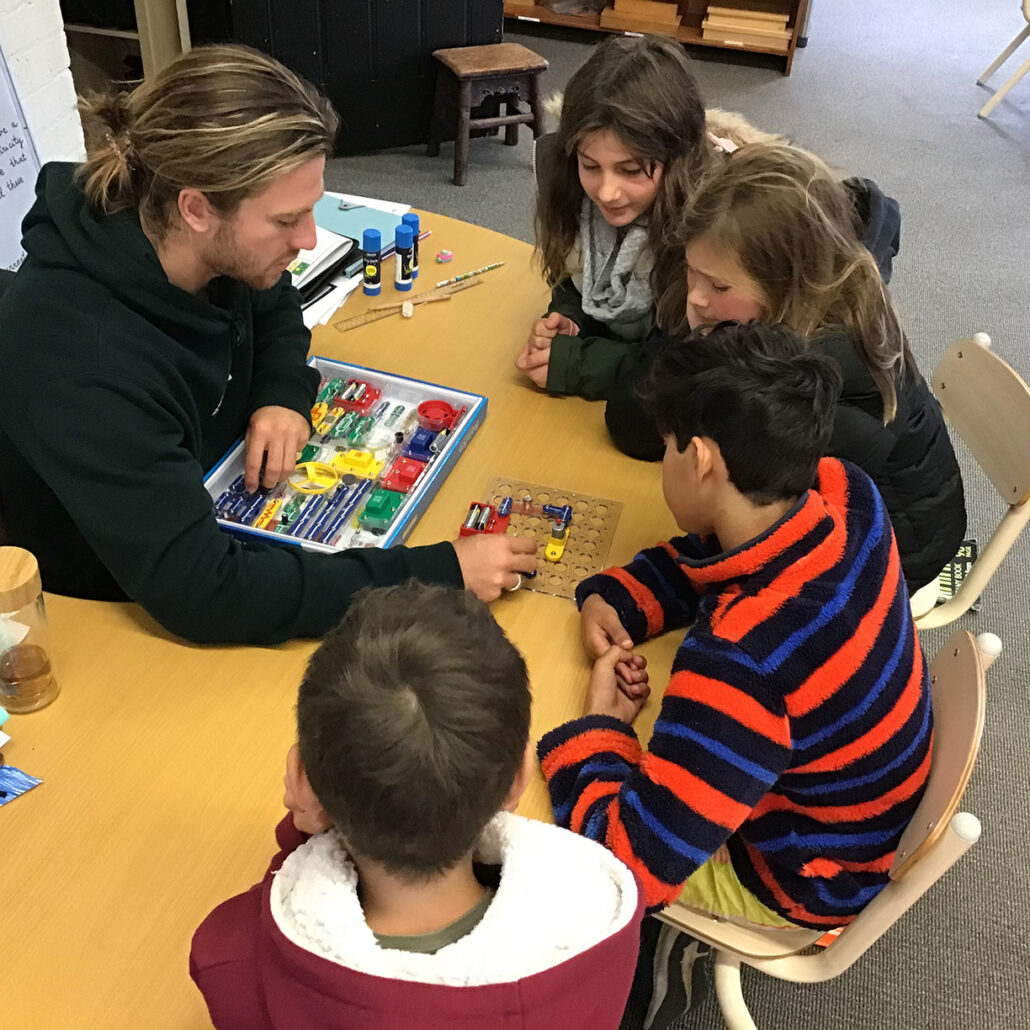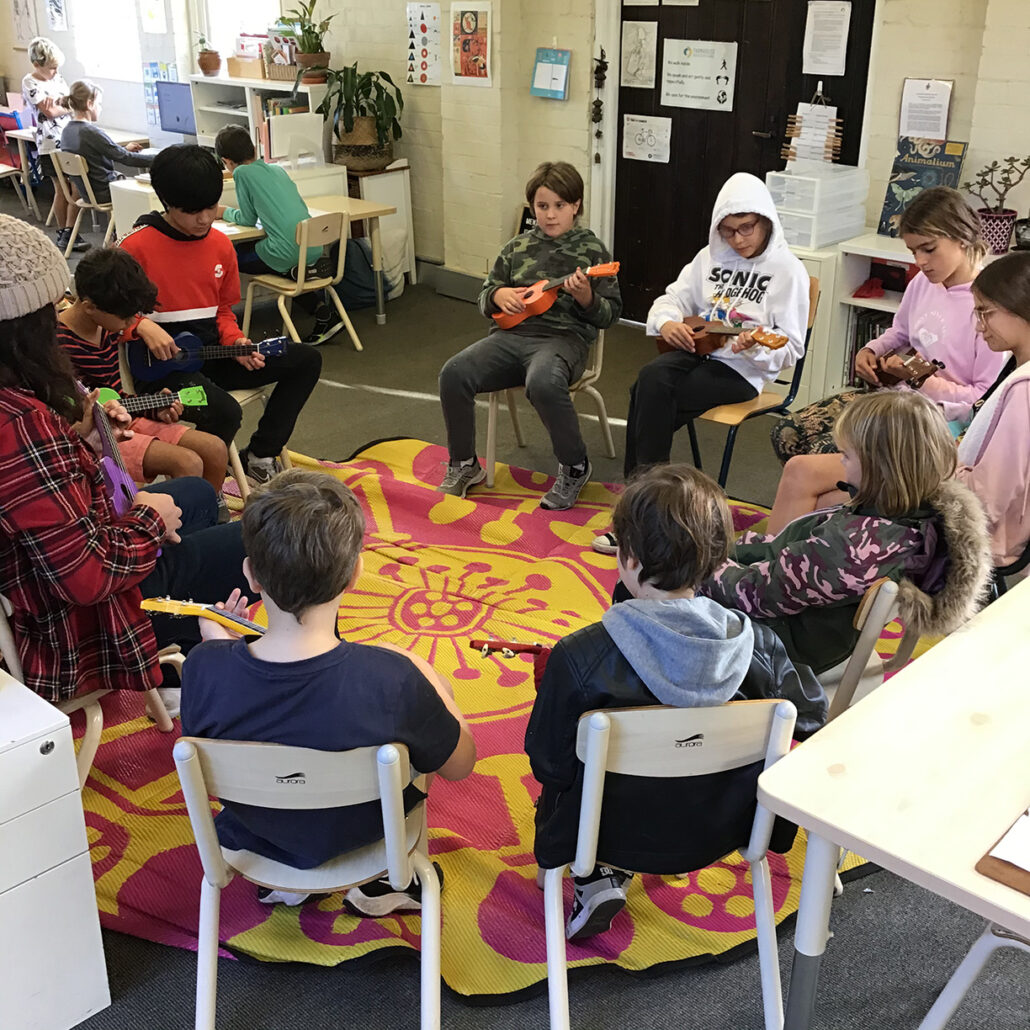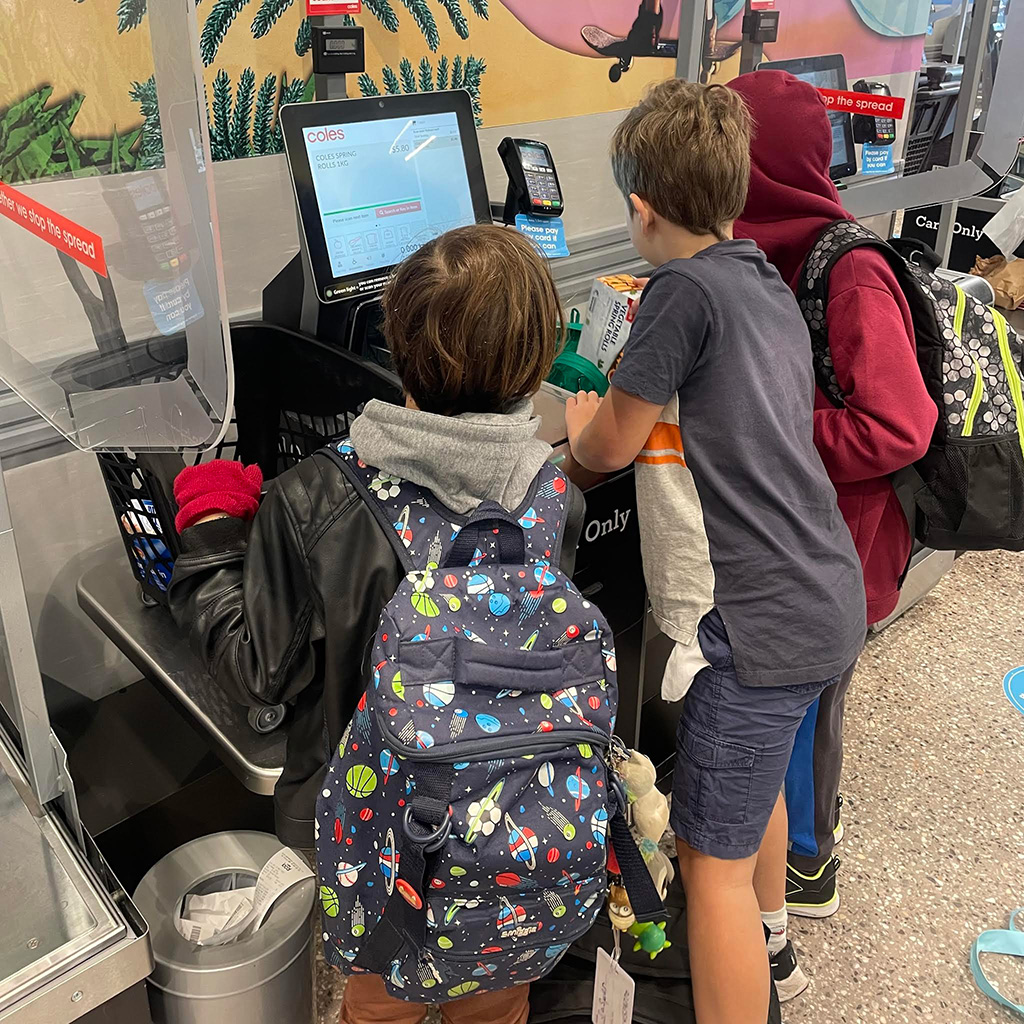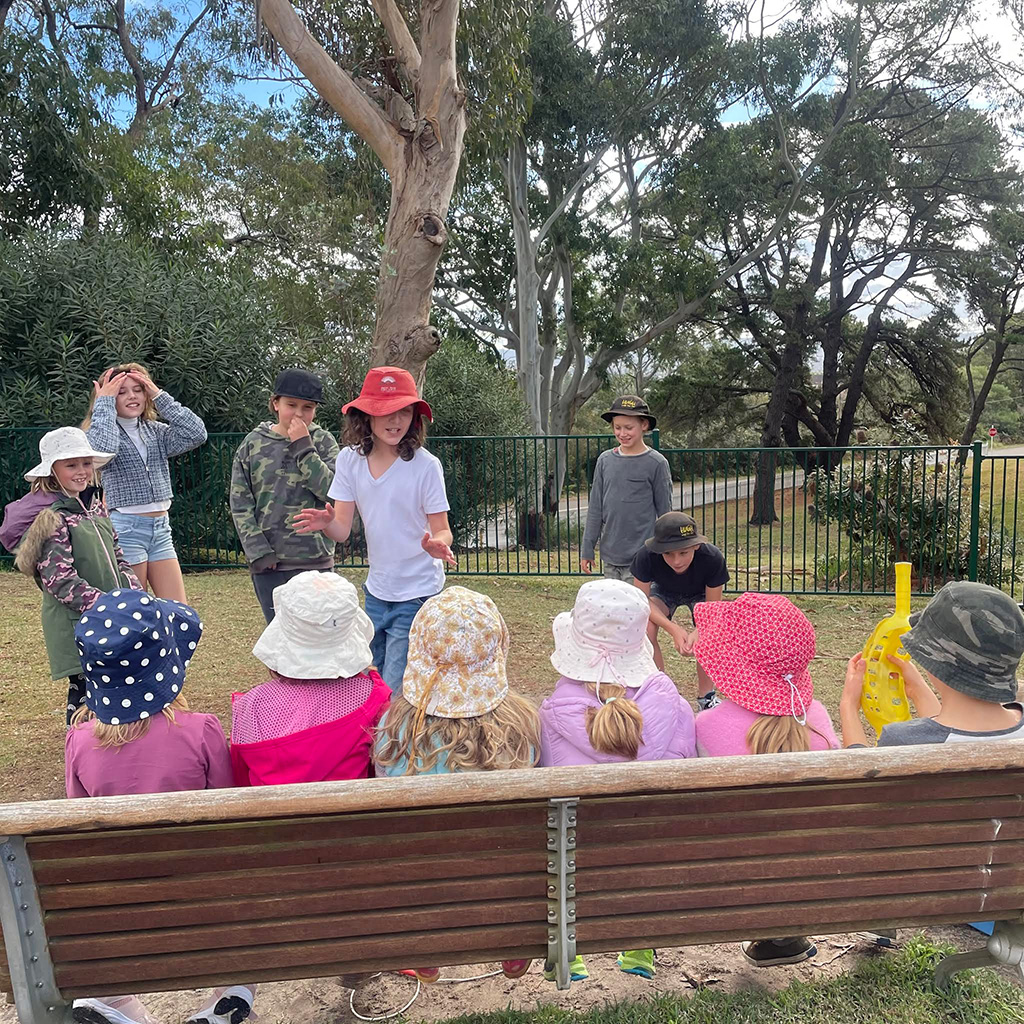 FARMHOUSE | PRIMARY OSHCARE
On our Food Safari meets Cooking Club journey we farewelled Africa and welcomed Europe! To kick off our European adventure we made Turkish Gozleme. The little OOSH chefs enthusiastically worked together; read the recipe, measured ingredients, activated yeast, rolled the dough, and creatively folded the spinach fetta parcels but nothing beat eating their own creations!
Making Balloon Animals was another huge hit. The children used their fine motor skills to make a bunch of animals. They learned tricks on how to make the balloon more pliable, and less likely to pop and how a tweak in proportion can dramatically change the animal's personality. We made kittens, tigers, giraffes, flowers, a sword or two…. but mostly a very large litter of puppies!
There was also one cold wintery afternoon when the playground was transformed into a giant Obstacle Course of 14 epic challenges: from walking the plank, zig zagging, jumping, running to bean bag tossing and crawling through a makeshift 'tunnels', from propelling quoits, stacking little pots to erecting a teepee tent as the grand finale! The children worked as teams to beat their team's PB! Thanks for a great Term 2 everyone – looking forward to more fun and playful learning in Term 3!