2021 Newsletter Term 01 | Issue 04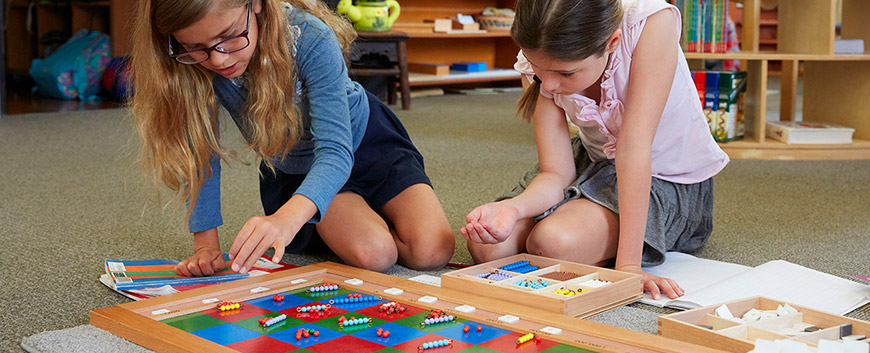 Upcoming events & Important Dates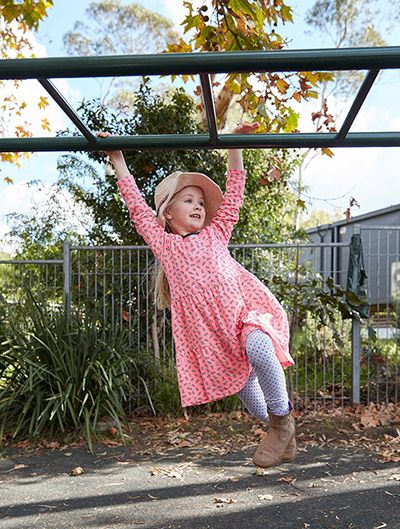 MARCH
Fri 26th – Fees Due
APRIL
Thurs 1st – Last day of term
Fri 2nd – Good Friday
Mon 5th – Easter Monday
Mon 19th – All Students return
Mon 19th – 3.45-4.30pm Elouera new starter orientation
Fri 23rd – Staff development day
MAY
Monday 3rd – 7th – Parent Teacher Conferences Burbangana & Elouera
Fri 7th – Mothers' Day: Primary 9.00am-10.15am
Click
HERE
to see further calendar dates.
Principals Message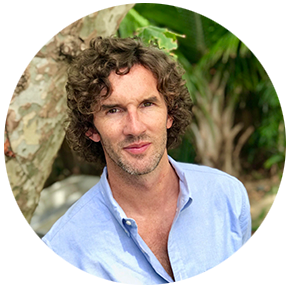 Good afternoon families,
I hope that you are well and have enjoyed Term 1 as much as we have.
I want to dedicate this week's Principal's message to a school project that I am extremely proud of. The circle of learning is when the skills that our children are exposed to in school are used with the purest of intentions to change the world for the better. To use those skills to help someone who can never repay you. I am proud to say that the project I am about to explain does just that.
As you may be aware, several students from our stage 3 class recently raised over $400 during an afternoon bake sale. (I know that's a lot of cakes!)
With that money, they invested in purchasing 120 children's backpacks and two days ago they arrived. (It was very exciting!) Their intention is to ask the community to take them home and fill them with unused items you may have around the house. (there is a simple checklist inside each backpack which may help)
Once filled, these backpacks will be collected and donated to a designated refugee association in Liverpool, assisting the children of families fleeing persecution and seeking refuge here in Australia. A wonderful gift for any child attempting to start a new life in a new school.
The team 'C.A.M.P' (Claudia, Amarine, Milly, and Philomena) are requesting that the bags be returned to school by the 26th of April and once collected, they will deliver them to the association in person. Thus, completing the cycle of learning and instilling and inspiring a real sense of equality, service and intention into our school community.
I am so proud of the team and would like to reach out to the community to say that during pickup and drop-off over the next week, you may see a small group of girls handing out backpacks. If you want to be involved then please say hello and grab your backpack, C.A.M.P will be present at both campuses over the next week, actively encouraging you to take part in this wonderful initiative.
Have a wonderful last week at school. thank you for being an amazingly caring community and as always, thank you so much for your assistance in inspiring the future generations of our community to understand that they have a great power to change the world.
Take care.
– Gavin McCormack
ELOUERA | Stage 1 Infant Community
Elouera Newsletter Term 1 Issue 4
Our little garden is full of produce at the moment. Lets make Pesto ! What a great way to use all our Spinach and Basil . The children harvested the produce , grated the cheese and added the other ingredients. We then shared it for morning tea with our friends.The children play a part in the planting, caring for and then eating the produce.
– Corinne, Debbie & Sarah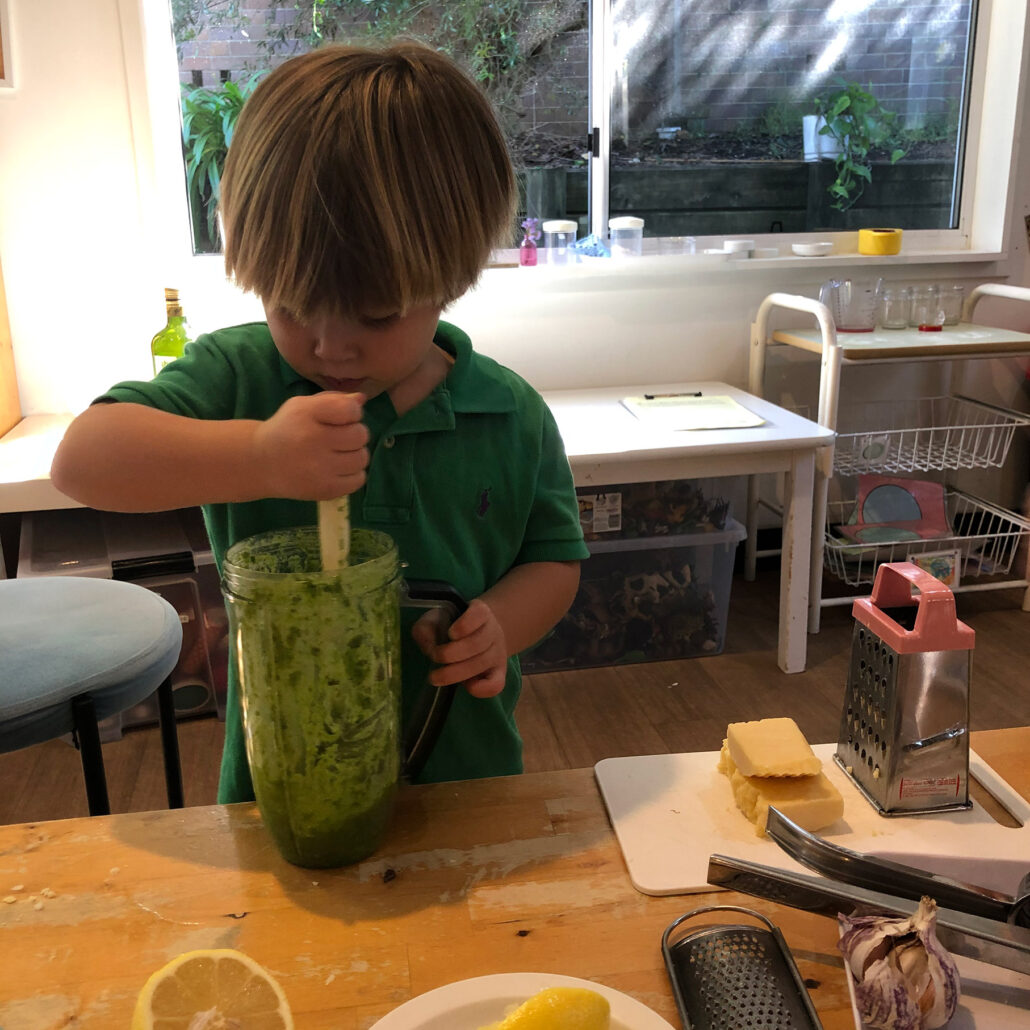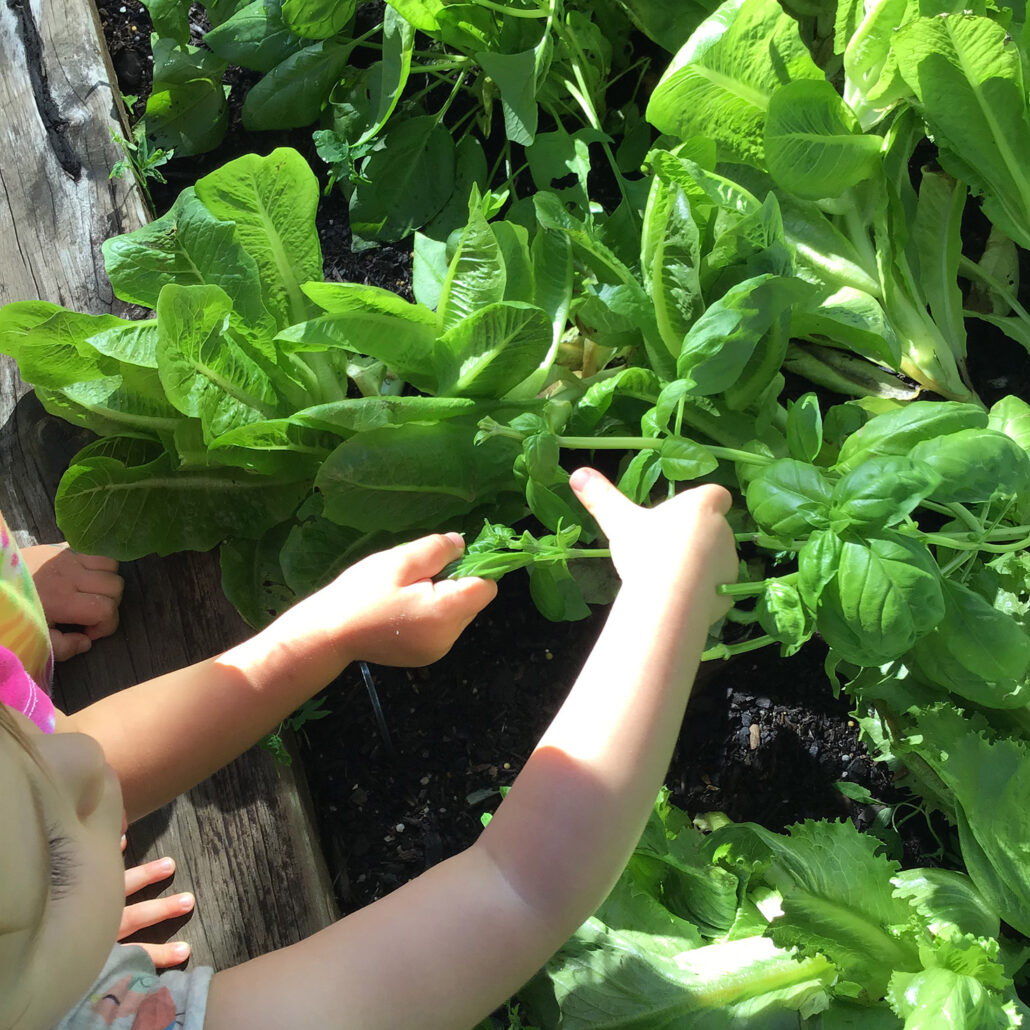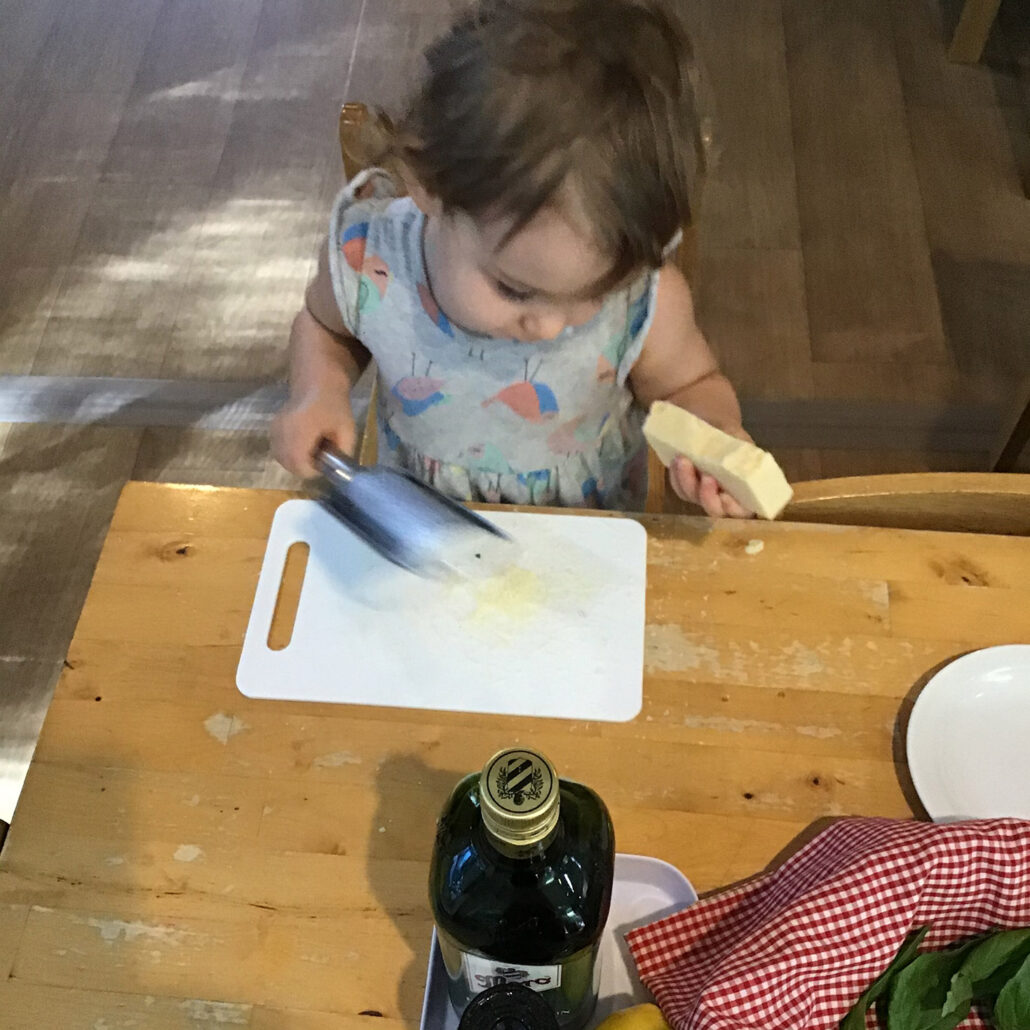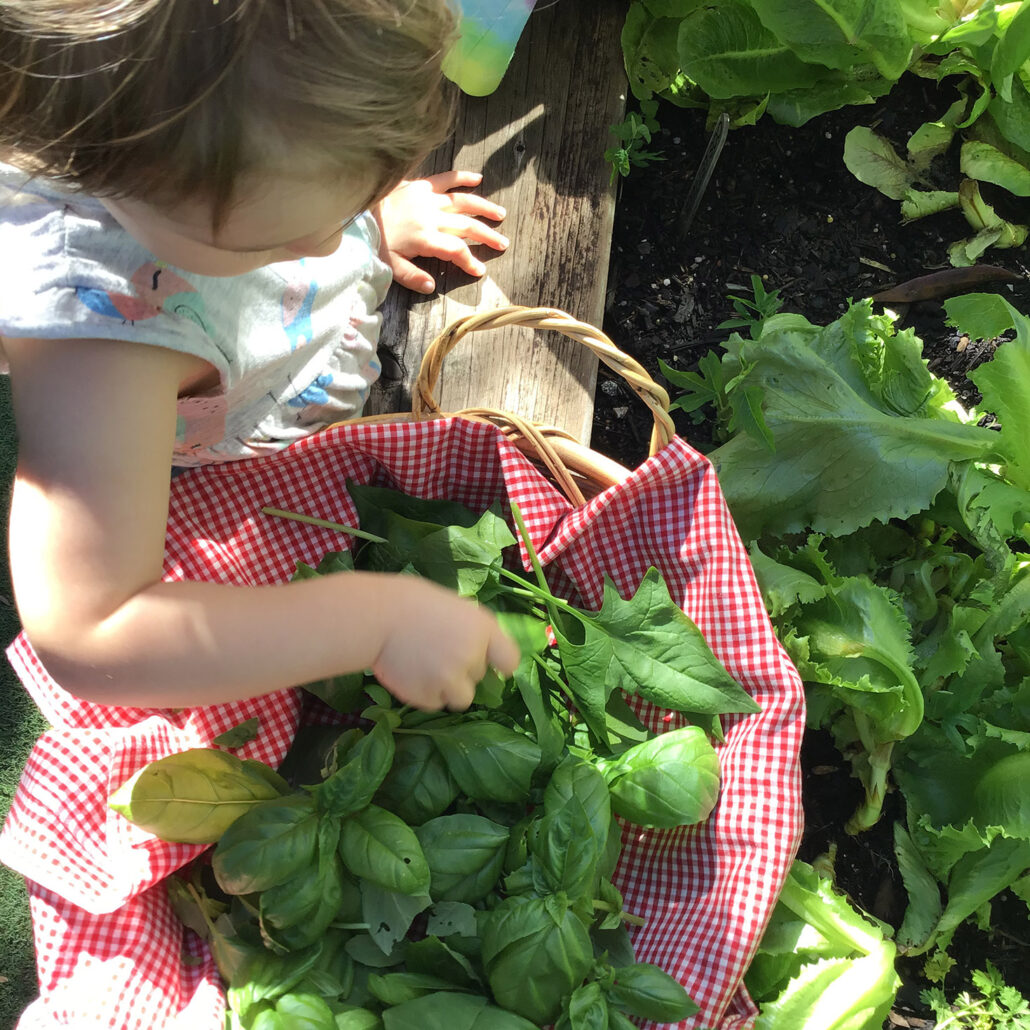 'Help me to help myself.'
Montessori classrooms allow students to choose which activity they would like to do, to help adults with tasks, to dress themselves, and to move about the classroom as they fit. Being able to do things for themselves helps children:
Develop a confidence they will carry all their lives.
Achieve his or her individual learning potential.
Build self-sufficiency and independence.
Develop a sense of purpose and self-motivation.
In Montessori classrooms, independence is an ongoing and organic process. As a child learns to pour water, put on his own shoes, or clean her own work space, he or she becomes a more confident, independent individual which will lead to ongoing benefits throughout life.
At home you can continue your child's journey to independence by giving them time to dress themselves, pack their own bags, make their own activity choices and help preparing meals. We love cooking in the Burbangana classroom.
– Amanda & Teresa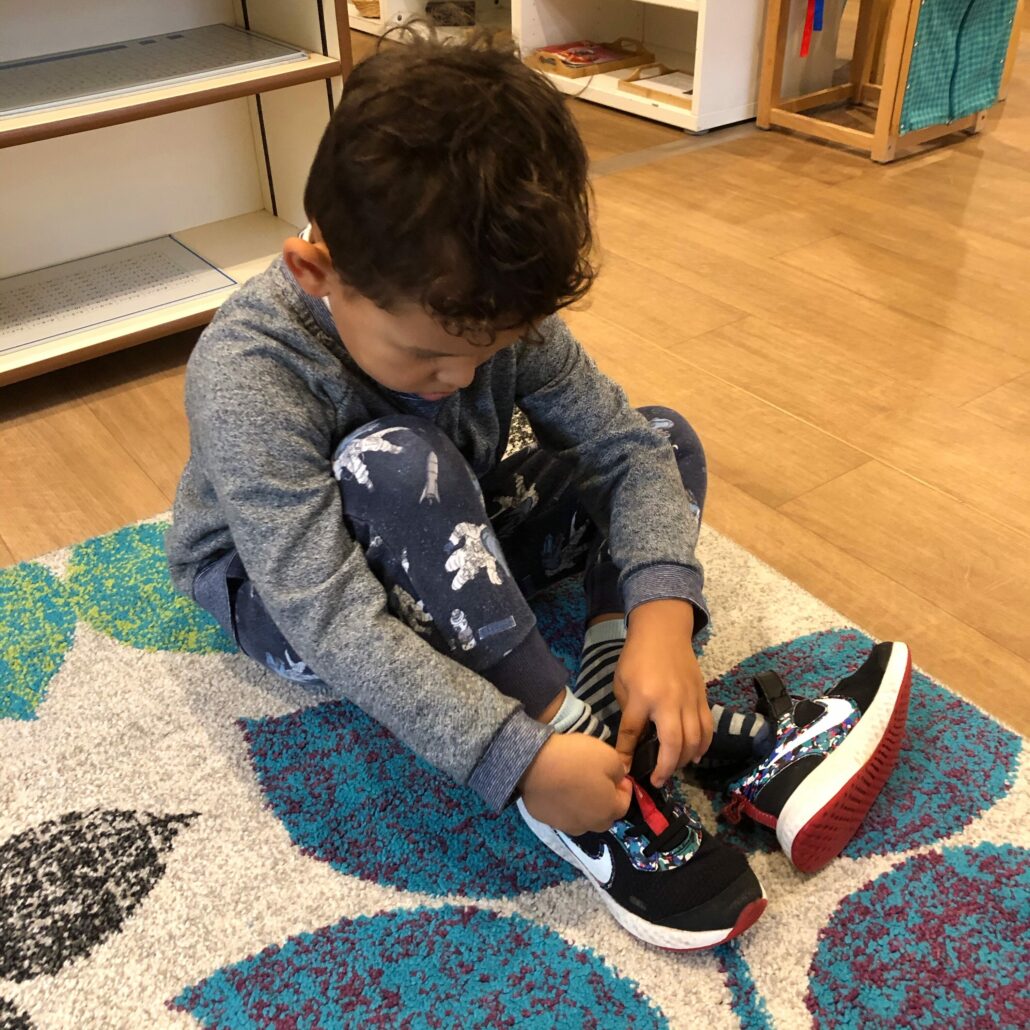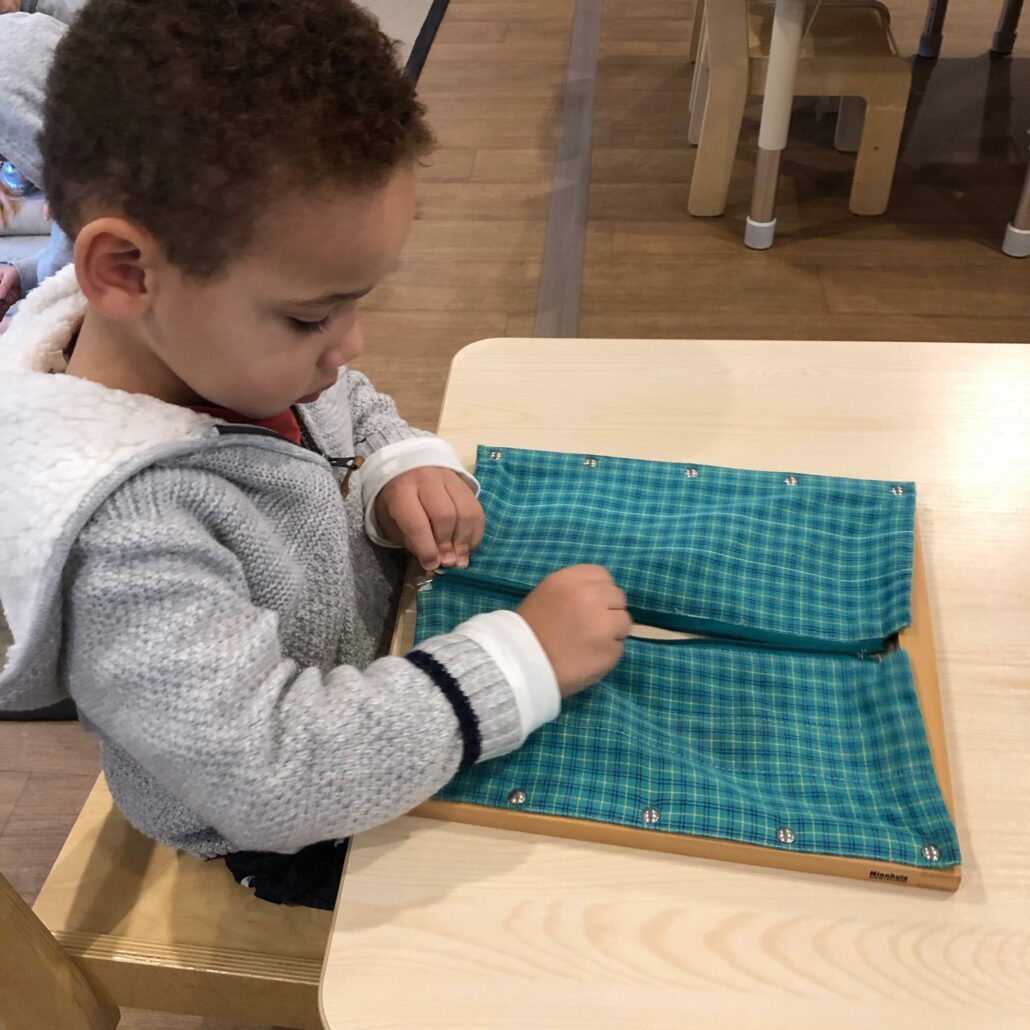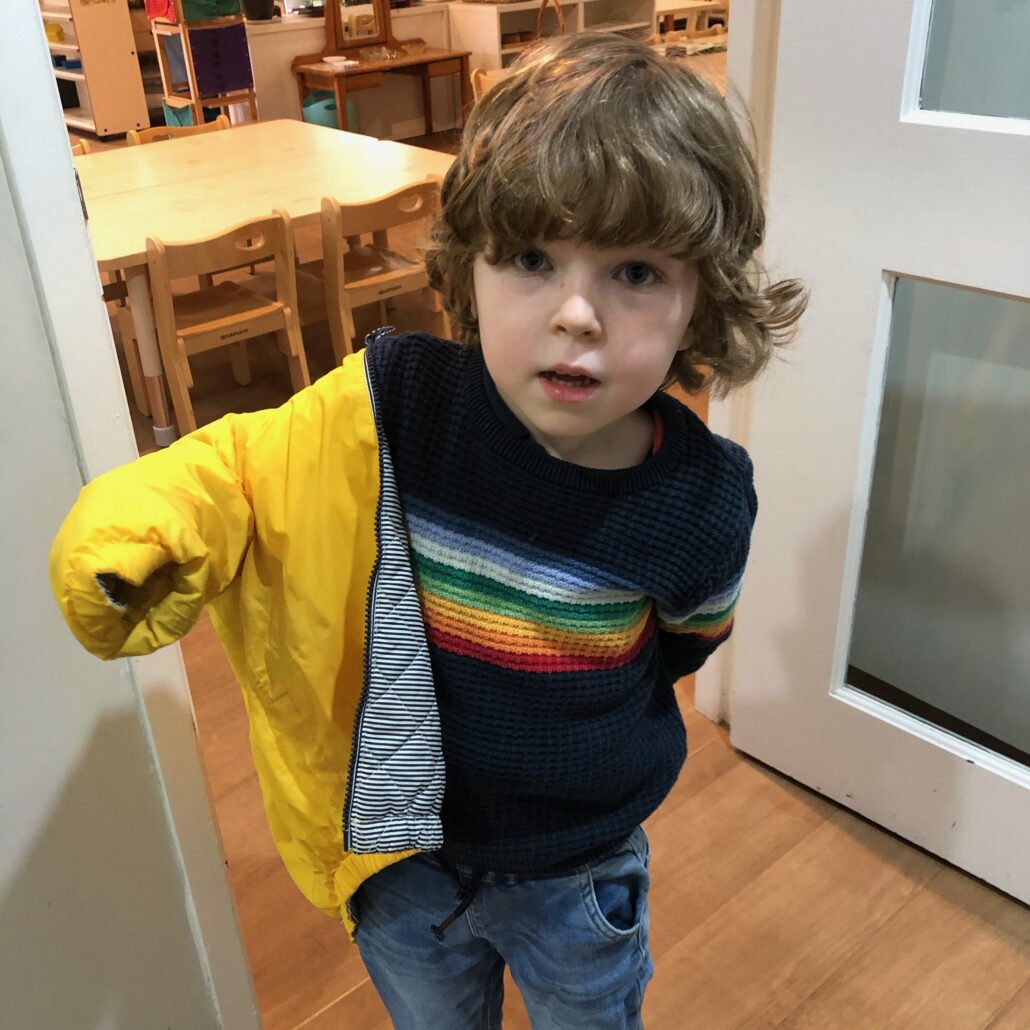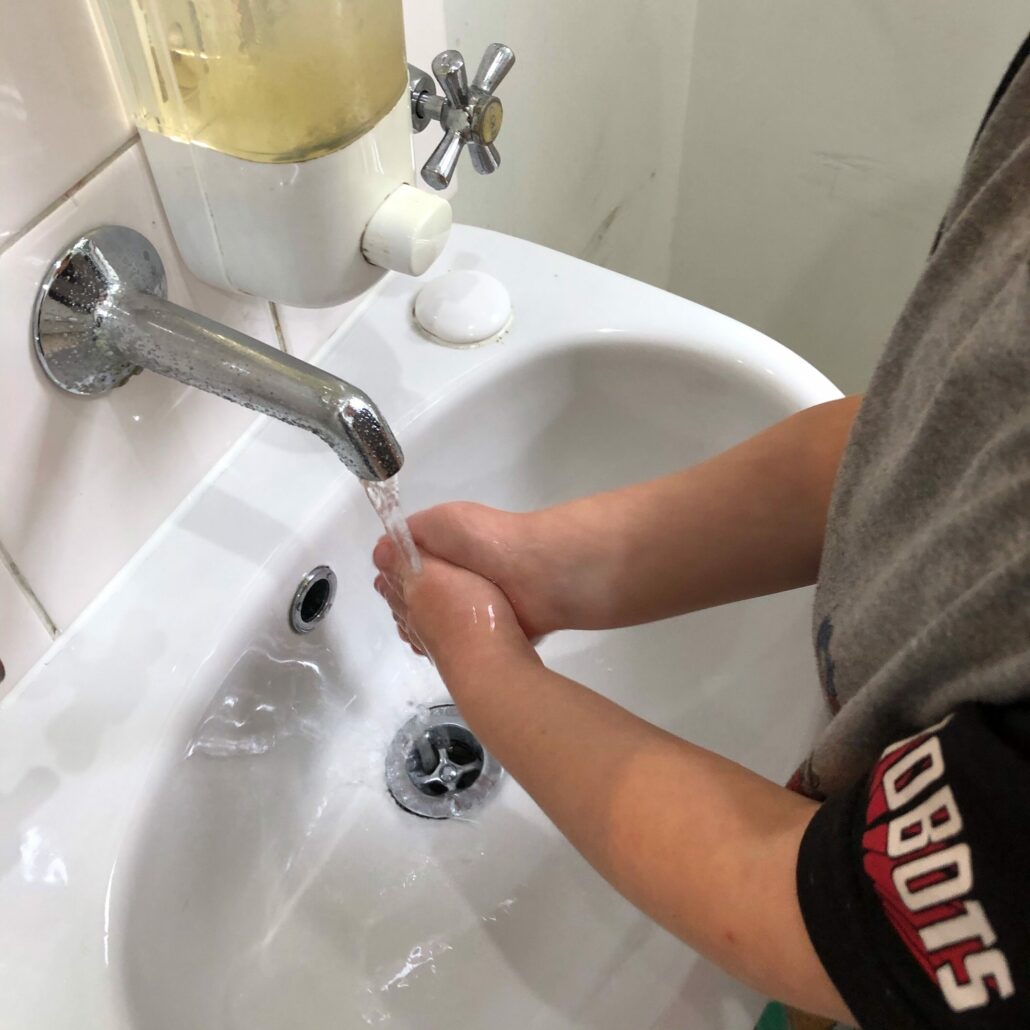 The children found the big tug rope in the garden which of course led to a tug of war game. Tug of war is an activity that allows children to problem solve and negotiate. The children use all their muscles to pull the rope. Co ordination and synchronising movements combined with teamwork are needed to combine individual strengths to support the team. And so much fun as well.
– Jenny, Jo & Angela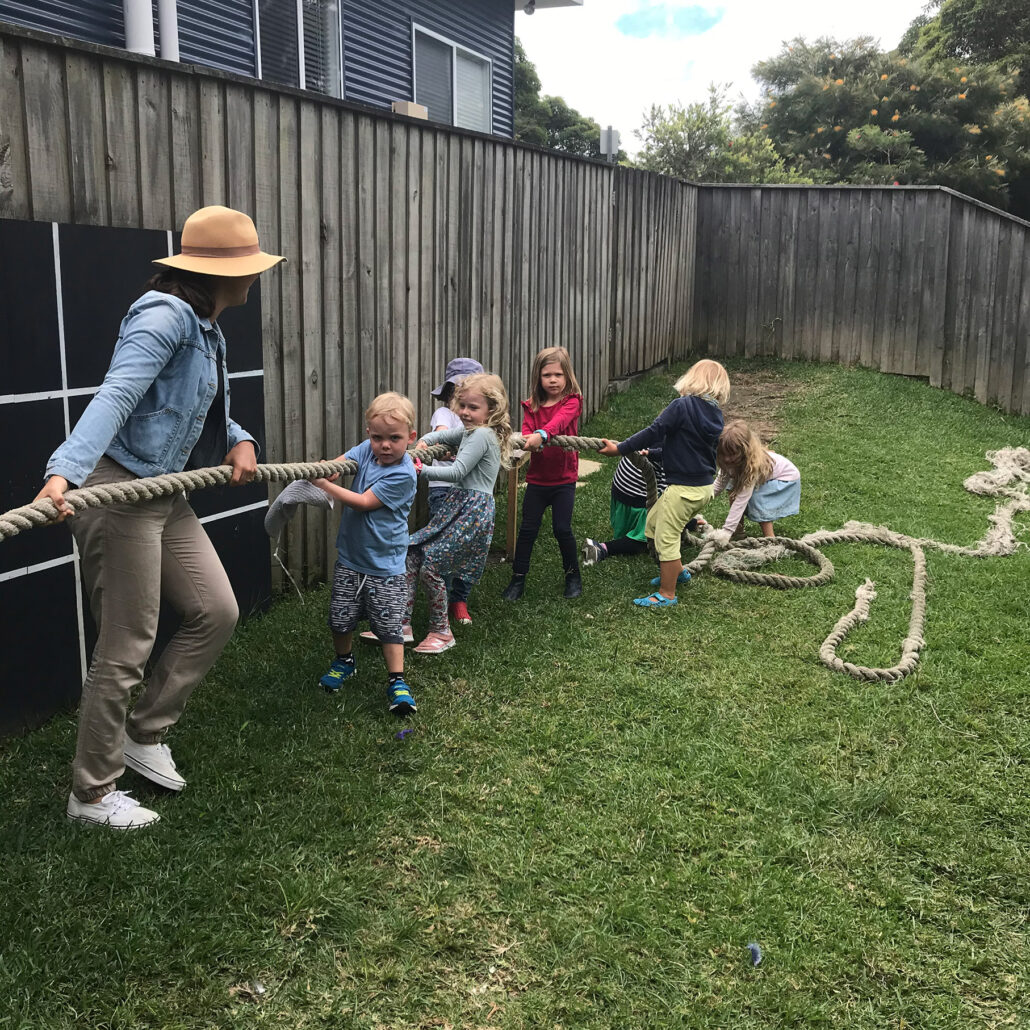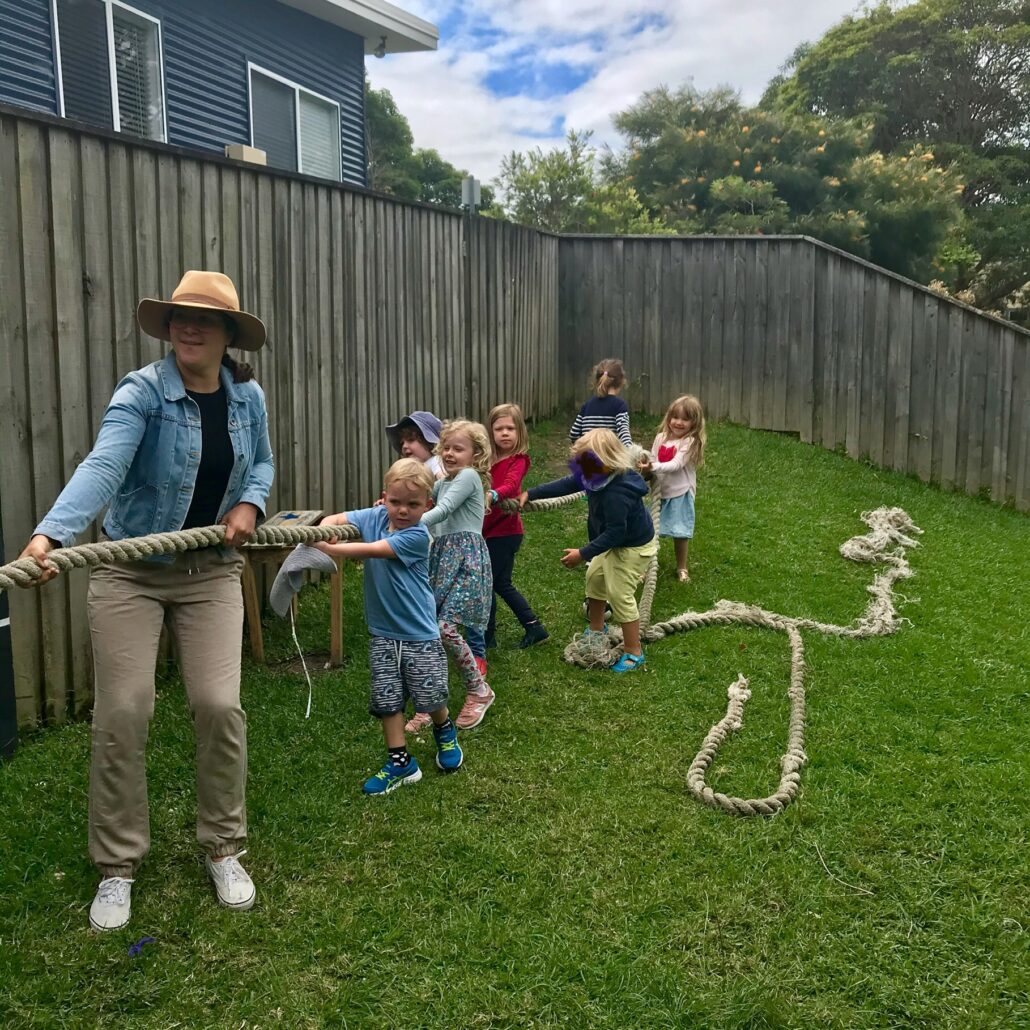 AMAROO | OUTDOOR CLASSROOM
Linking with our ongoing theme of caring for the oceans this week in the outdoor classroom we have been looking at boats.  Types of boats, boat safety and naming the parts of a boat have been explored through the use of books both fiction and non fiction.  Children shared stories of times they had spent on a boat and they had the opportunity to get dressed up in some Marine Rescue uniforms.
The children's drawings, craft and writing have linked this project to reinforce their knowledge. Observing their play the ultimate was the creation of a boat of their own, complete with anchor, propeller and life jackets for the captain and his passenger on deck which was sent out to rescue other children stranded at sea.
This is a perfect example of children transferring knowledge from one situation to another and teaching their friends along the way. "Climb on the deck, I'm the Captain at the helm, we are Marine Rescue!"
– Dawn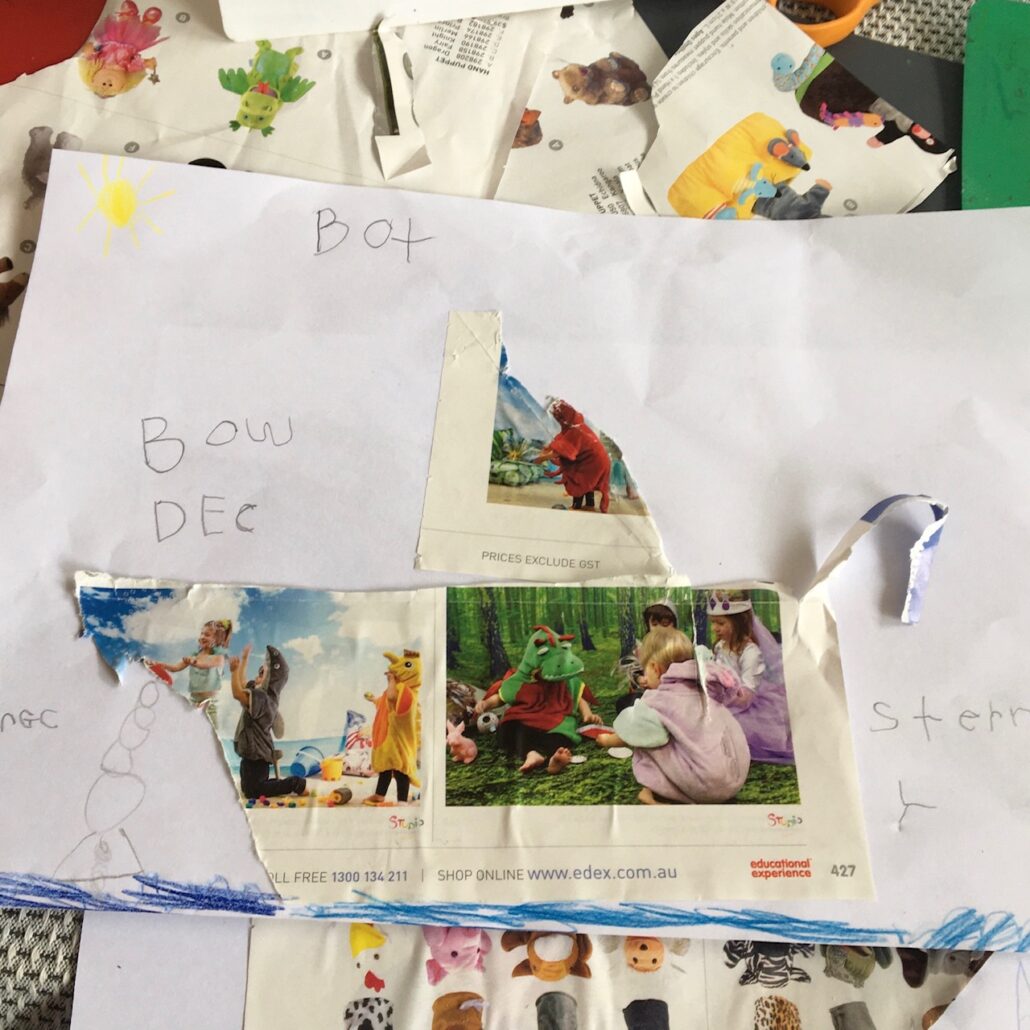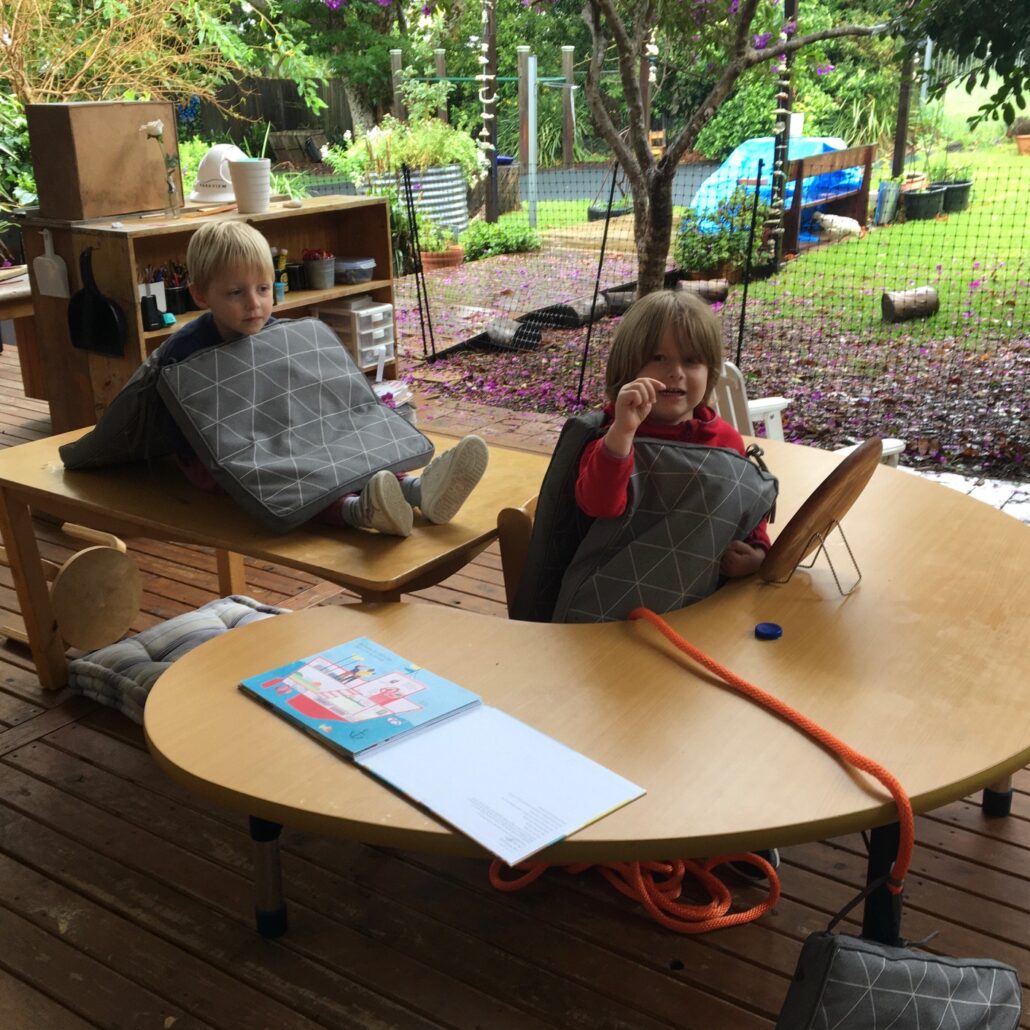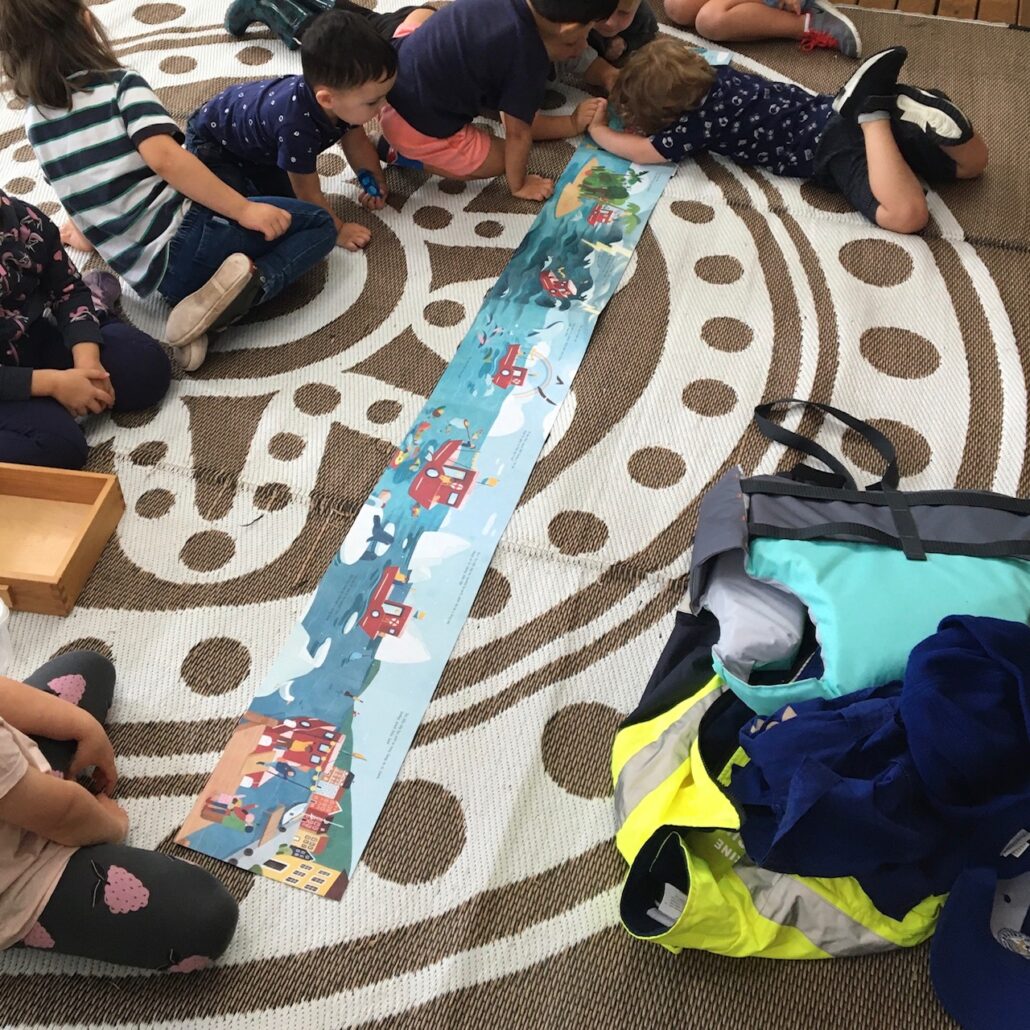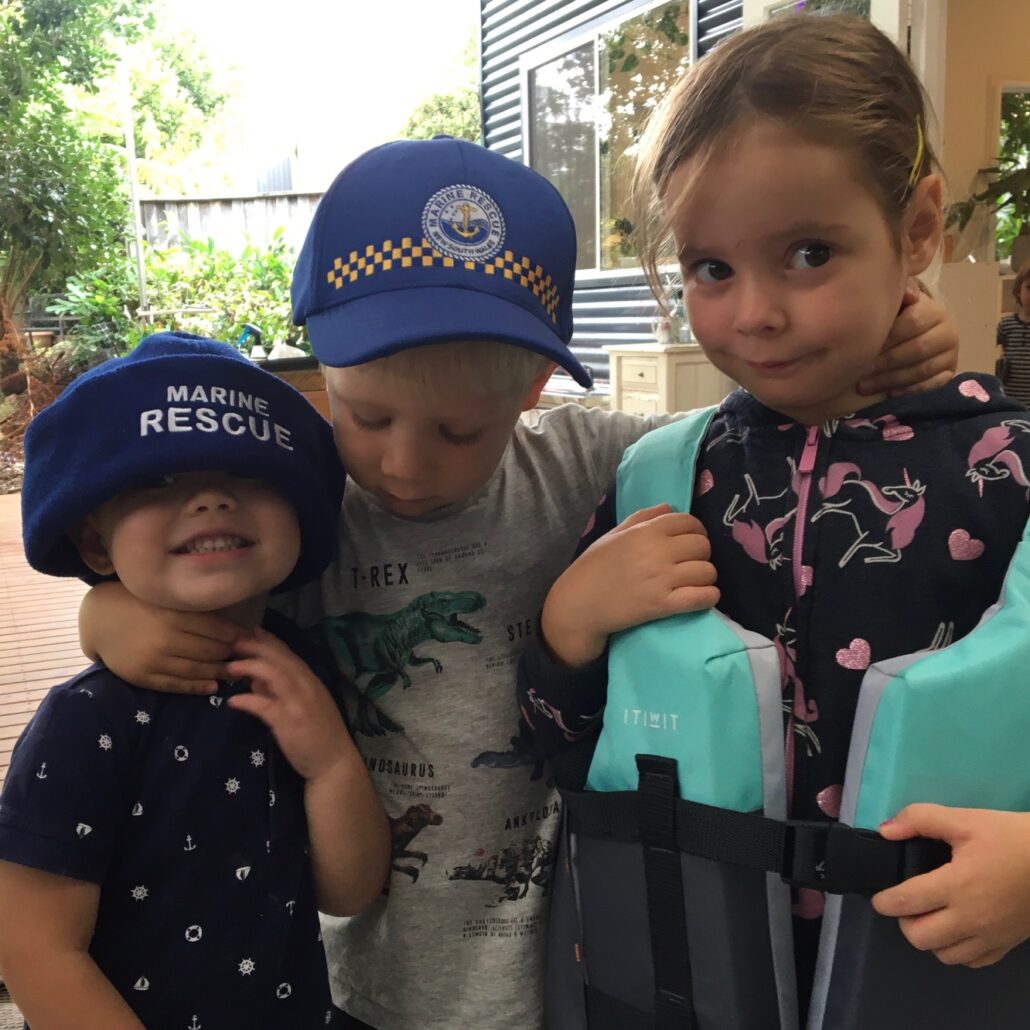 Learning about safety
The Kindergarten children have been busy learning about how to stay safe at school, at home, out crossing roads and around water. We brainstormed what we already knew about staying safe and wrote down questions we would like to find out. For example "How to get help if you are out on a boat?", "Where is safe to cross when outside?", "Should we wear bright clothes when cycling?"
We discussed keeping safe in the kitchen, when cooking and washing up. "We don't touch plug sockets with wet hands", "Move the handle of a hot pan away".
We went for a local walk to look for road safety signs and discussed safe places to cross a road. We also spoke about cycling, wearing a helmet and watching out for other bikes and cars. The children put on a road safety play for the younger children. This followed with staying safe around water- this could be swimming pool, on a boat the ocean, hot water, in the bath or in a river. The Kindergarten children loved teaching the younger children what they had learnt about staying safe.
– Elizabeth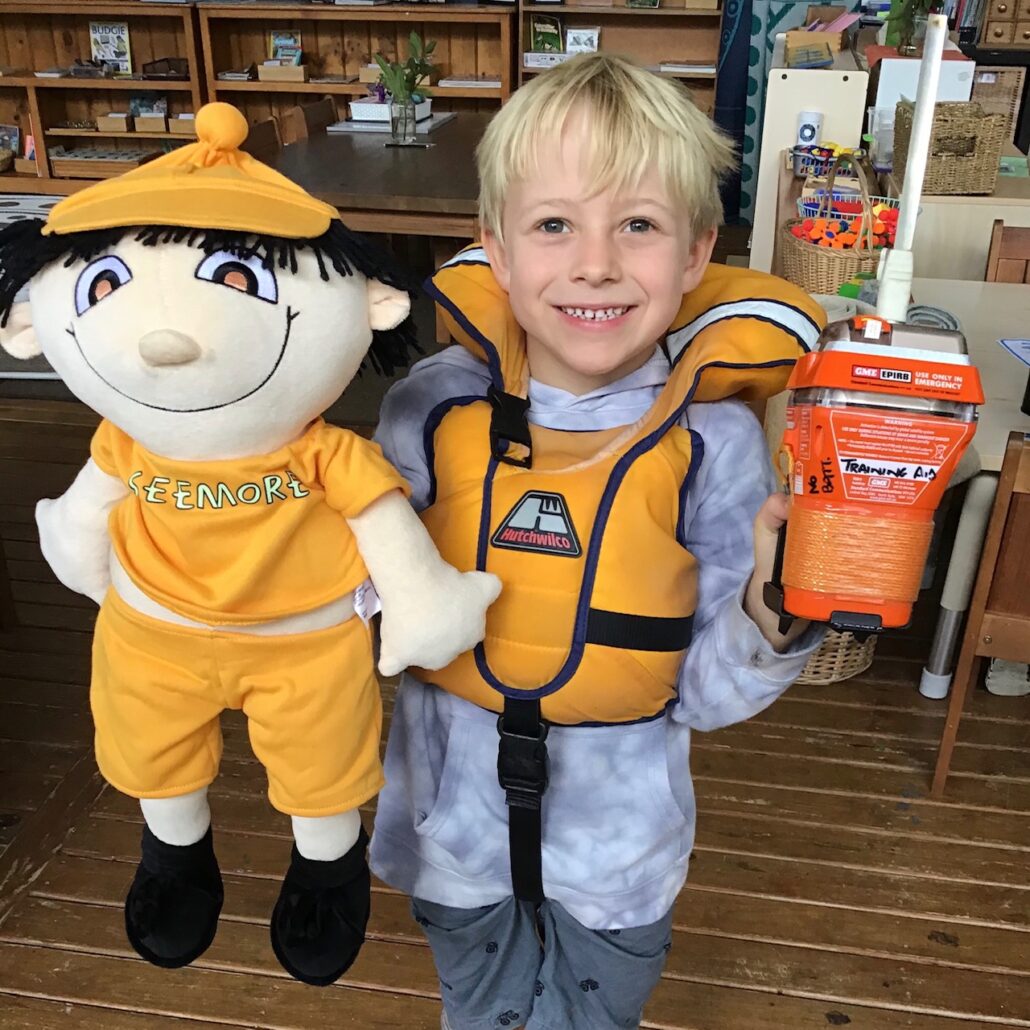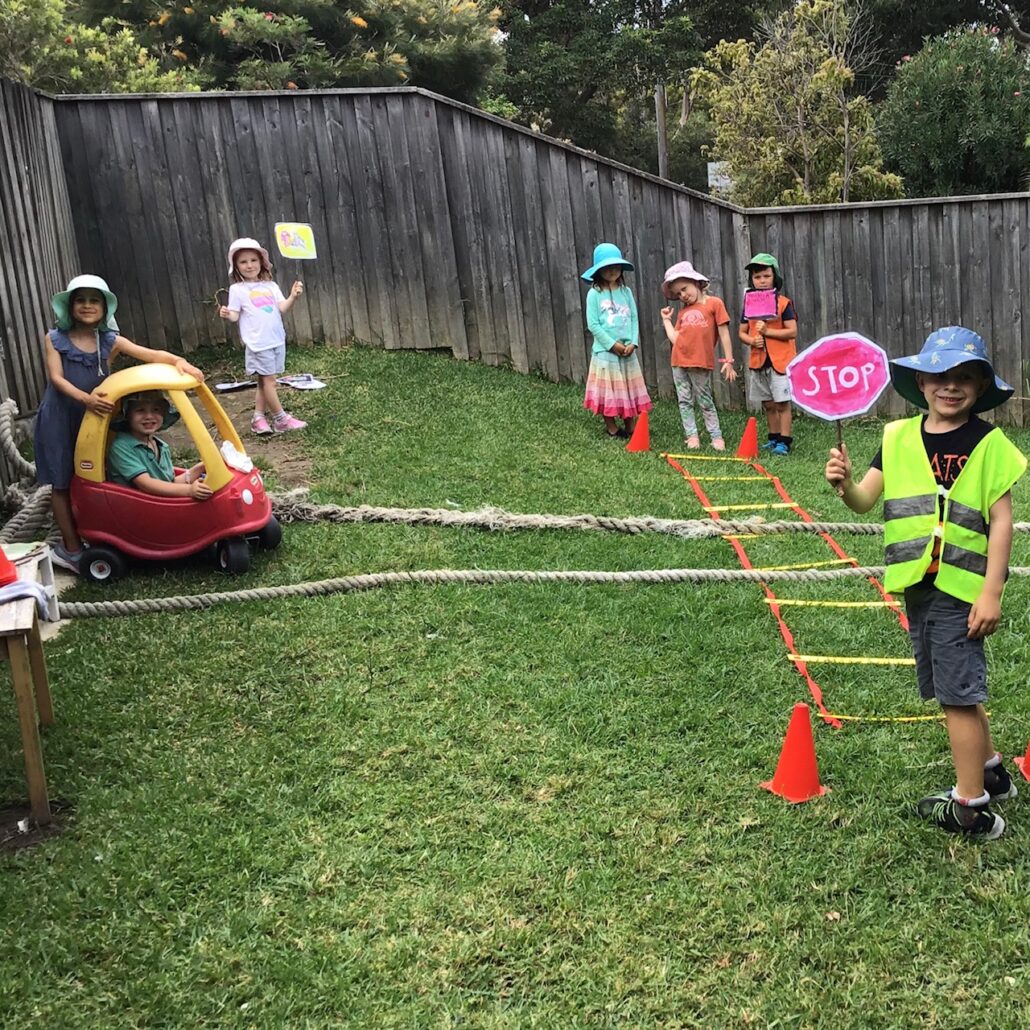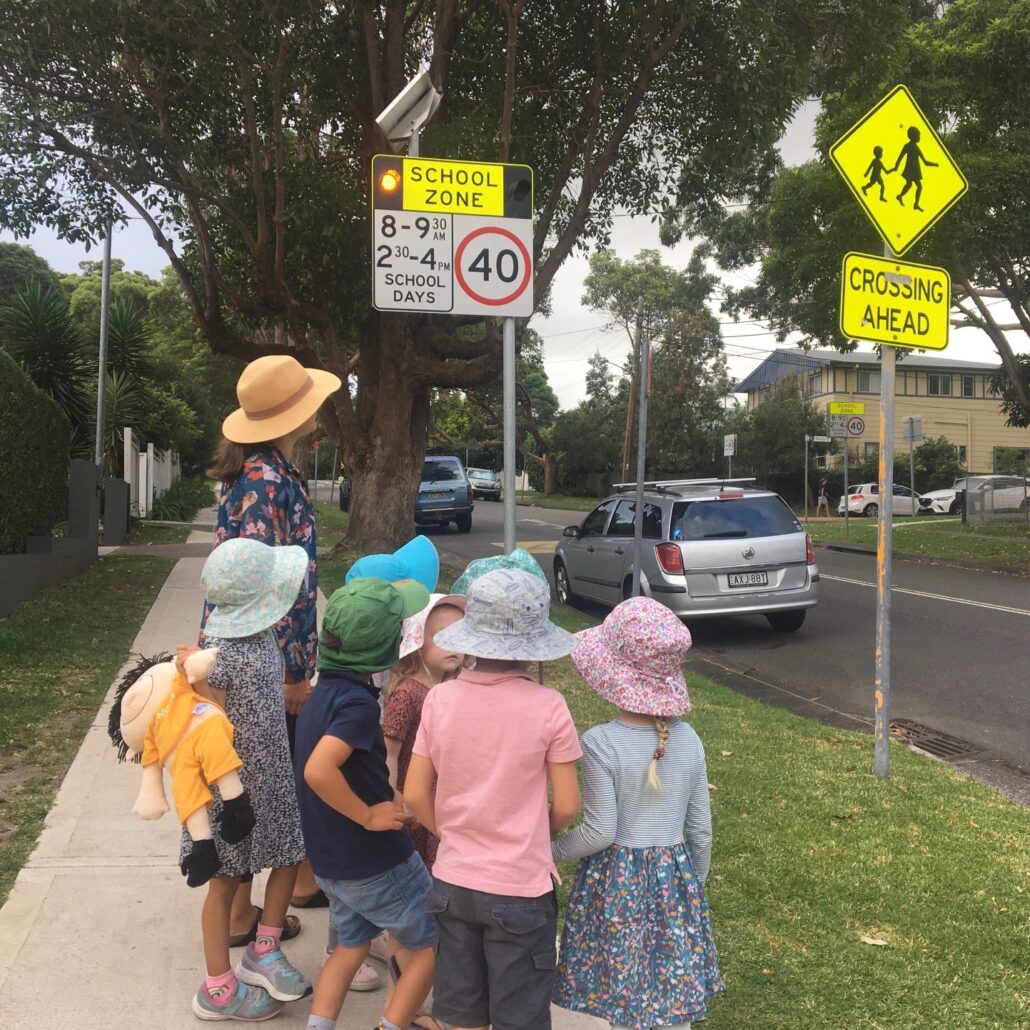 The Montessori method gives children the freedom to explore and learn that which interests them. Project based learning is an excellent way to give students the freedom of choice, while requiring them to demonstrate their mastery of concepts. Through this, learning becomes relevant to the student as they take the information that is presented and construct his/her own meaning and understanding.
In Aikya there is a focus on project based learning with our goal being to provide engaging, relevant material that allows students to construct their own meaning while following their own interests and learning to work in groups. Access to a variety of textiles, research methods and presentation possabilities have seen children realise their visions. Students have hosted their own lessons, constructed posters and dioramas, penned fiction and non fiction based books, and planted an edible indoor garden. Featured topics have been Invertebrates (Crustaceans), Land and Water Forms, The Needs of Plants, The Jurassic World, Animals and Their Habitats, Egyptian Gods, North American Studies and Parts of the Body.
– Harshitha, Toby, Thomas and Hannah.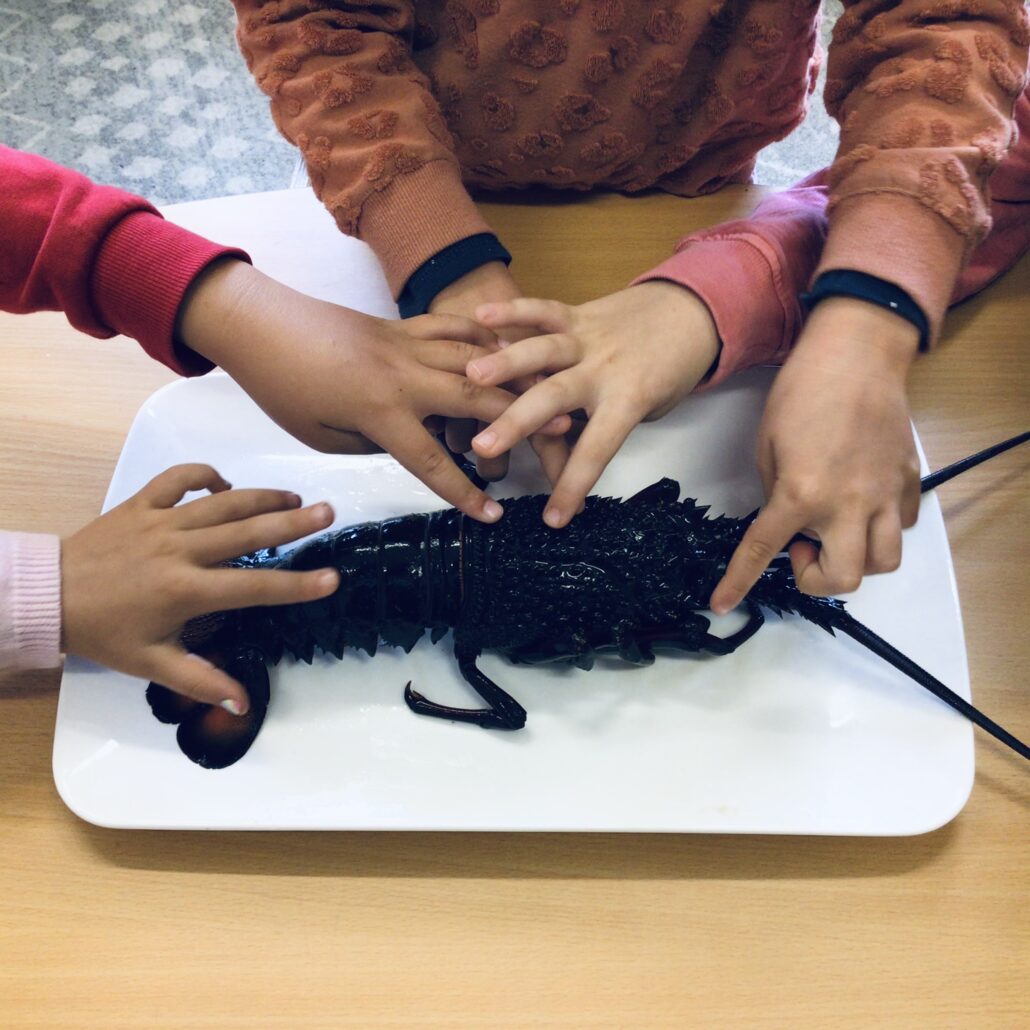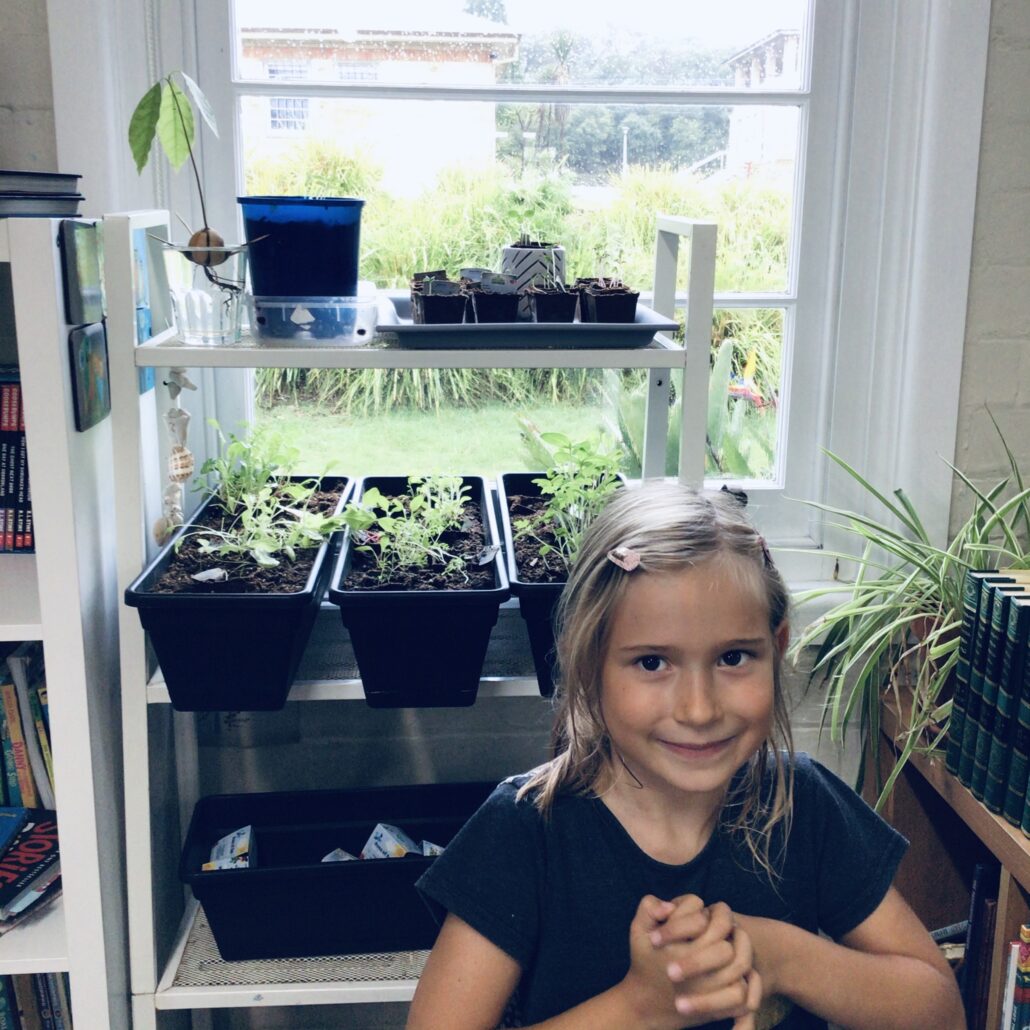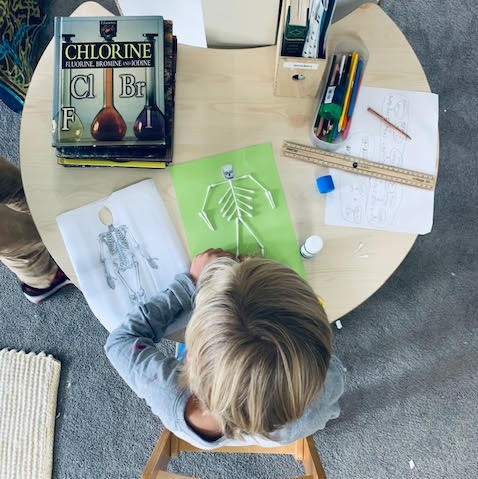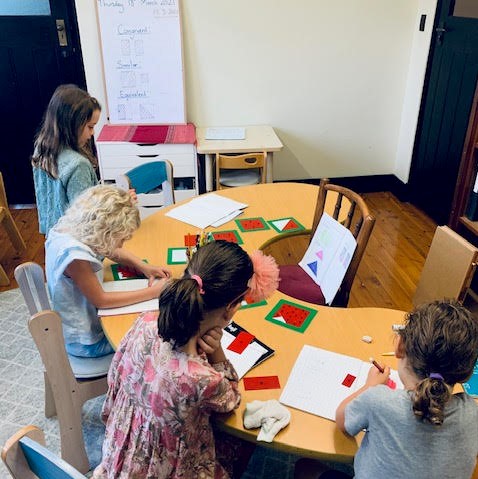 For International Women's Day Stage 3 were put into groups to study some women that did amazing things that changed the world. One group did Jane Goodall, an explorer in the 1960s and studied chimpanzees. Another group did Frida de Carlo who was an amazing artist! There were so many incredible women that we studied and learnt a lot about. Sstage 2 then came into our class to see what we've done and we presented them like an exhibition and answered any questions they asked. It was a lot of fun! 
Amarine's brought in snakeskin she found on her farm which we displayed on our botany shelf. We looked at the snakeskin under the microscope and measured it being over 2m long!
Gavin showed us two documentaries on ducks and the human body. There was an interesting fact that all the human body replaces itself with new cells every 7 to 10 years. That is like we are new people! One interesting fact about ducks were that when they are born, the first living thing they see they think is their mum. 
By Billy and Sam 
– Laura & Jessica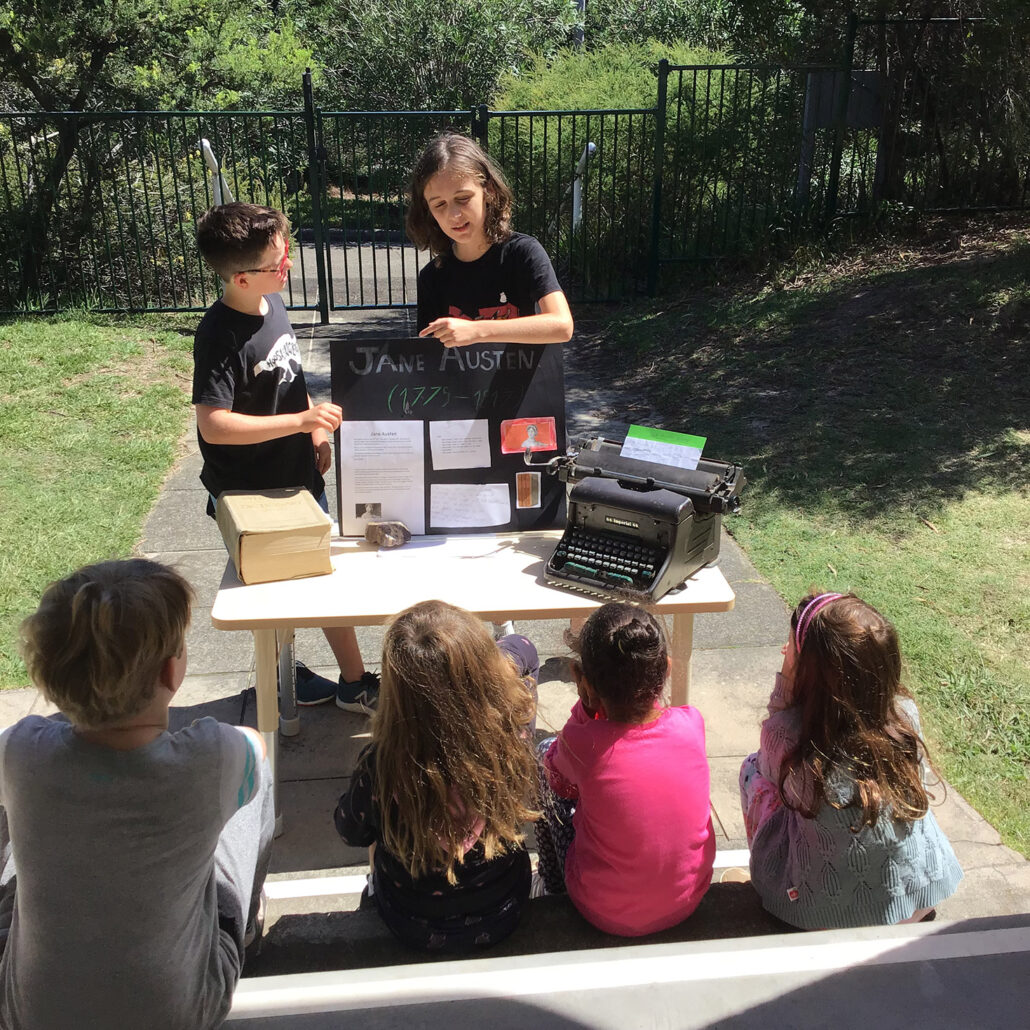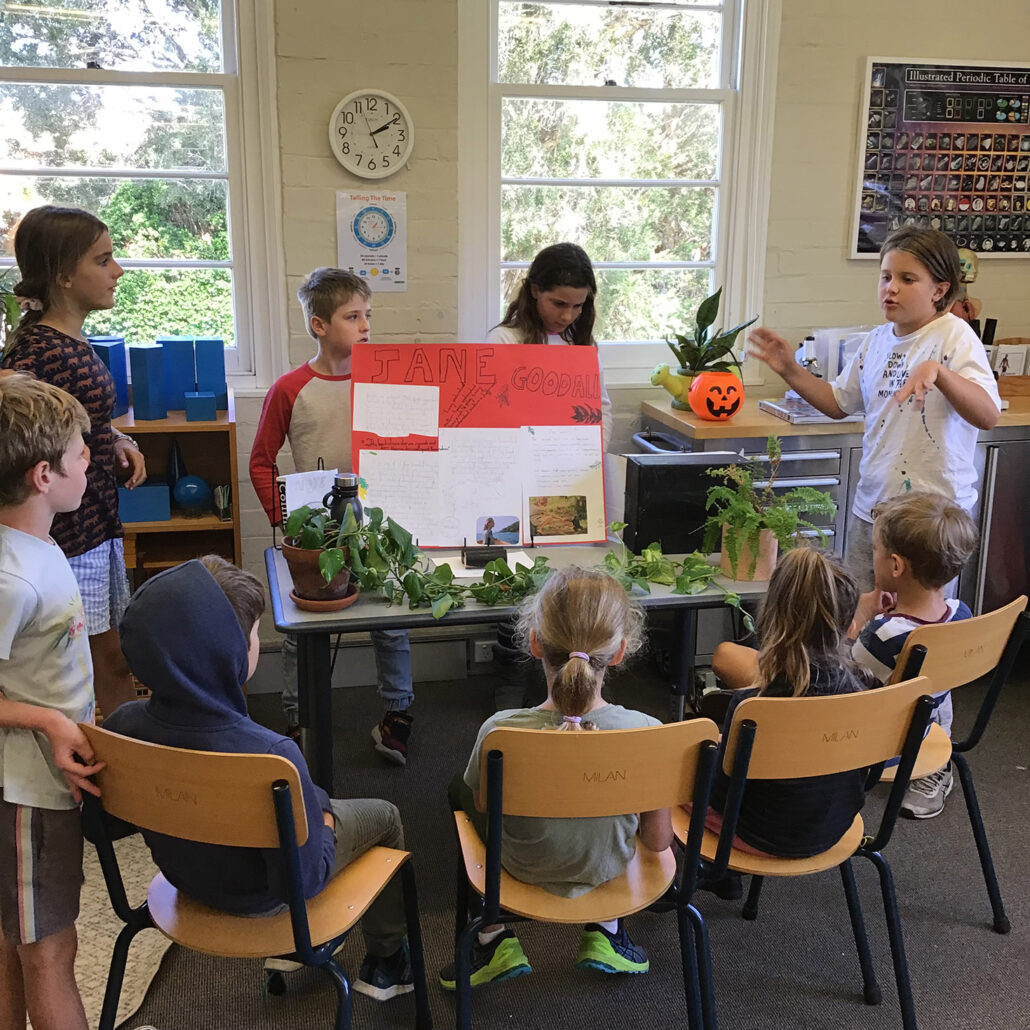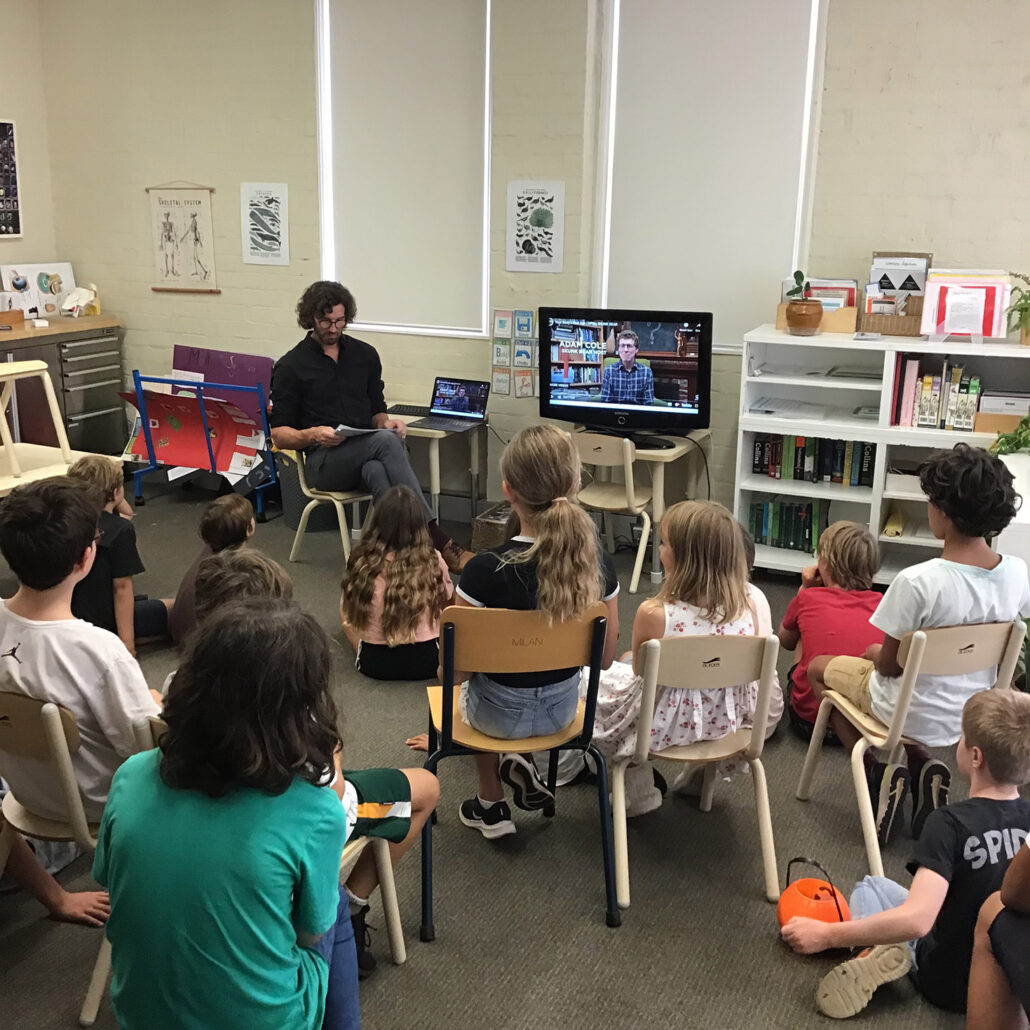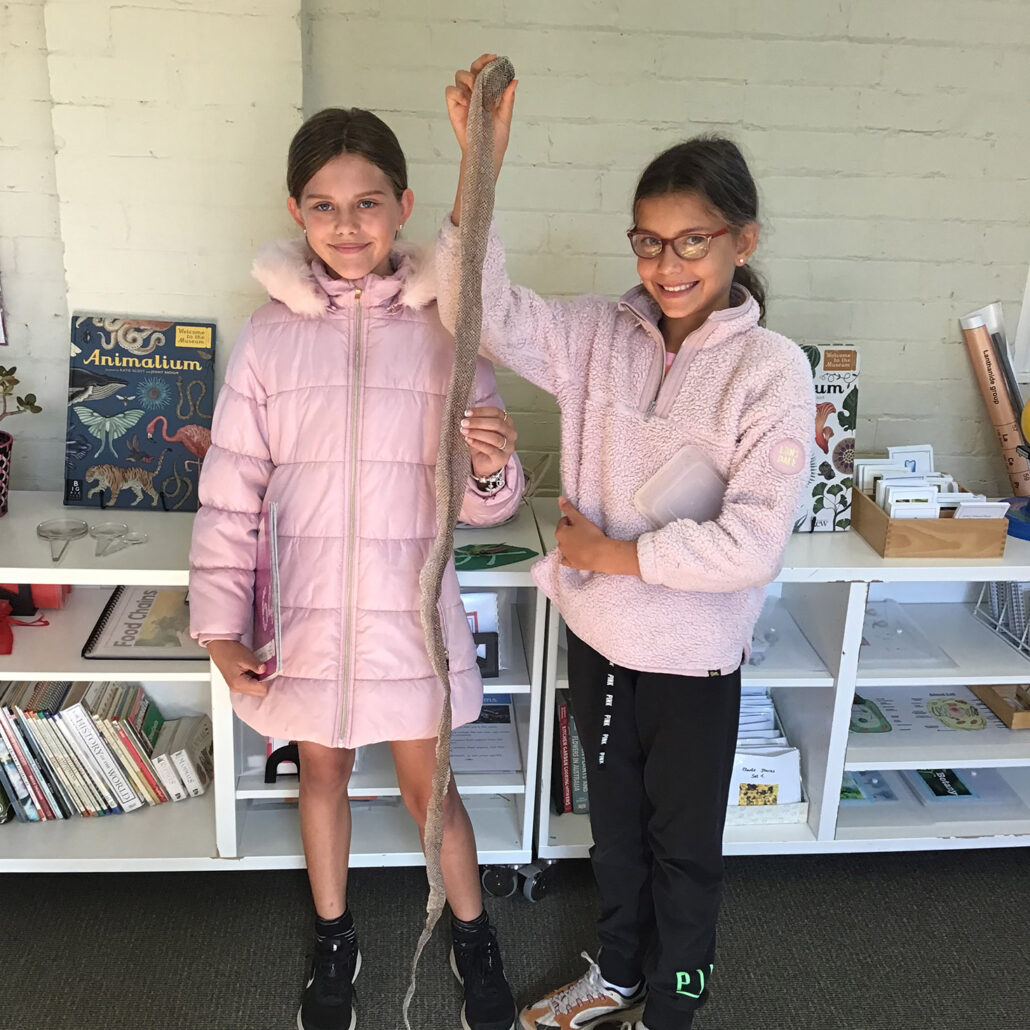 FARMHOUSE | PRIMARY OSHCARE
This fortnight we have had a focus on Harmony Week- celebrating the diversity of cultures of our families and the Multiculturalism of Australia. We have tied this into our activities and discussions, looking at what countries our families are from on the world map, our favourite foods and where they originate from, and sharing languages. Since the kids (and Ella and I) are big food fans, we will continue to explore this further by introducing Food Safari- where the kids can choose different international dishes and recipes for us to have for afternoon tea. We started this last week tying it in with Cooking Club to make chicken dumplings. The kids LOVED this activity (and the eating), practicing different dumpling folds and shapes. This week we are exploring the Aussie/ Indian dish Butter Chicken- as suggested by Jasper.
Next week…
Tuesday 30th March – Cooking Club, making Belgian Waffles
Wednesday 31st March – STEM Club, homemade Fizzy Lemonade
Friday 2nd April – Last day of Term 1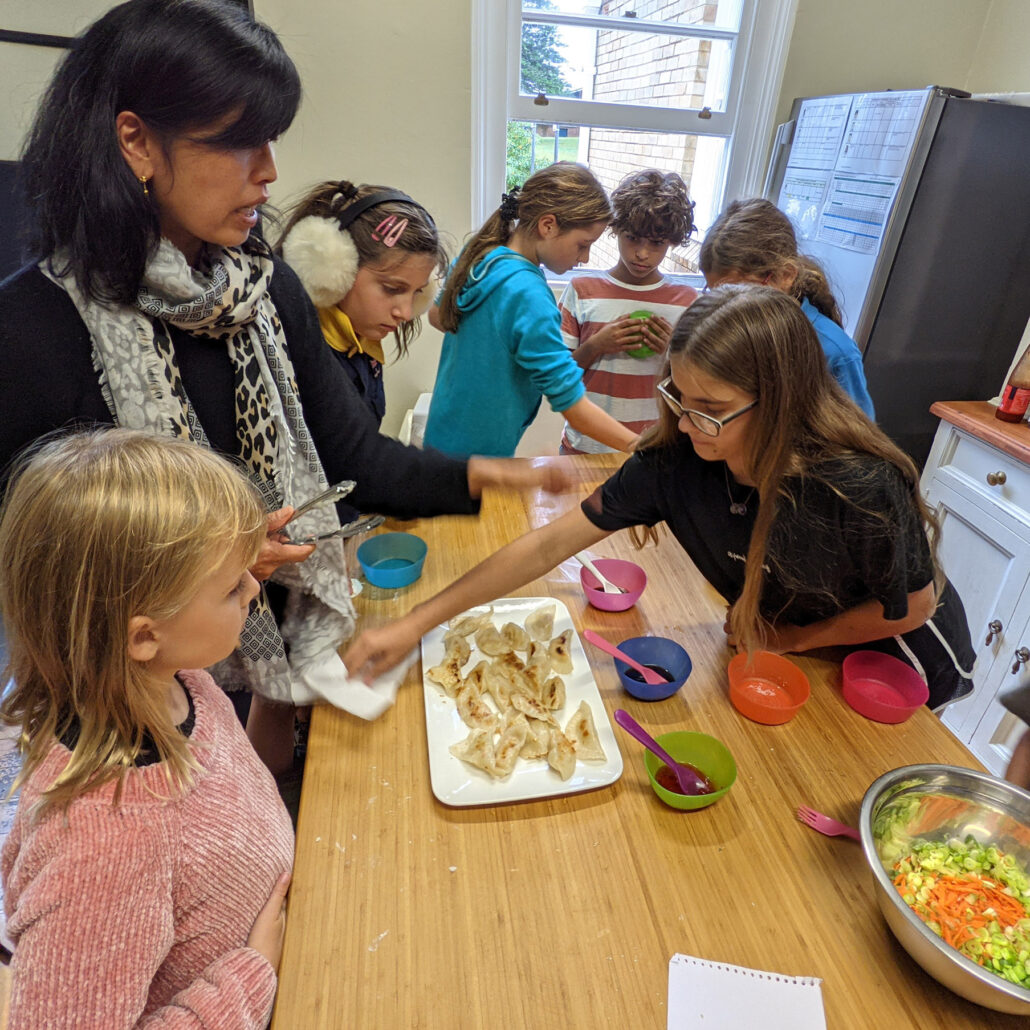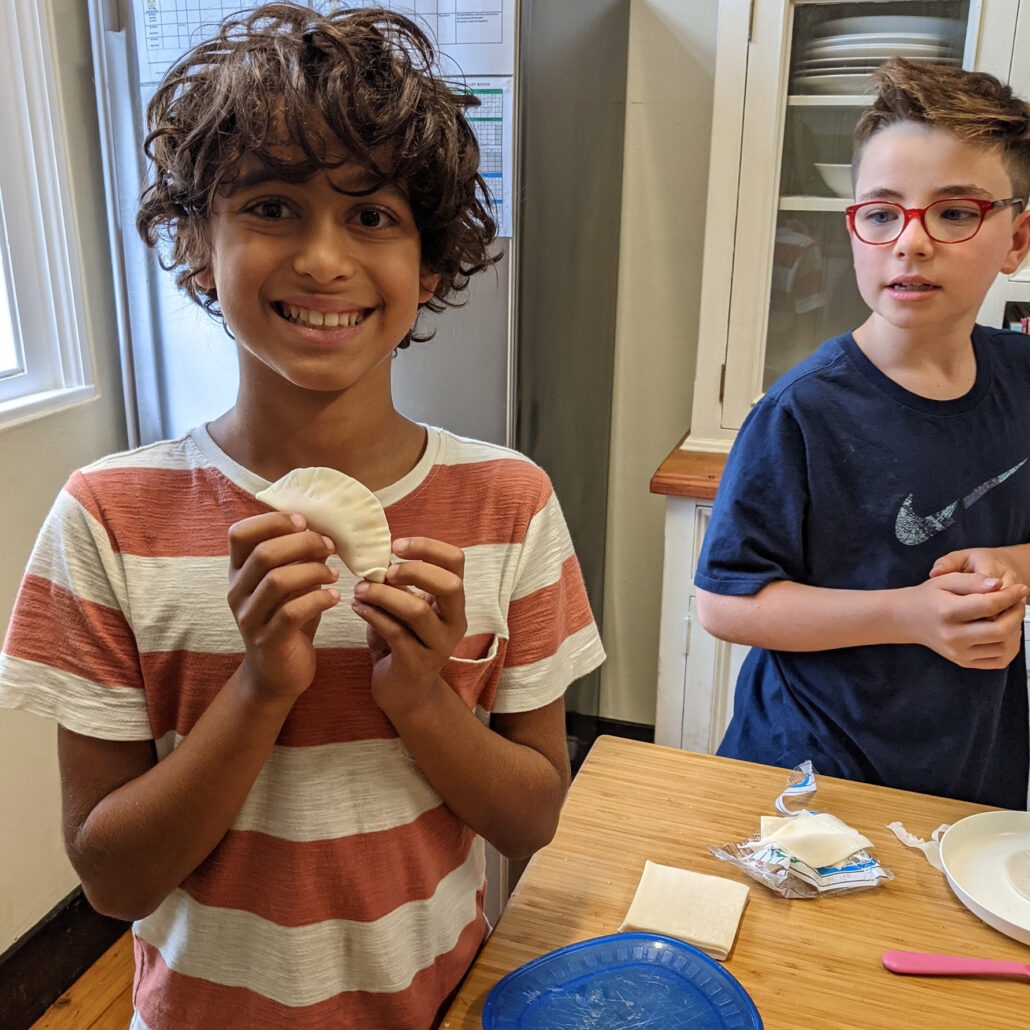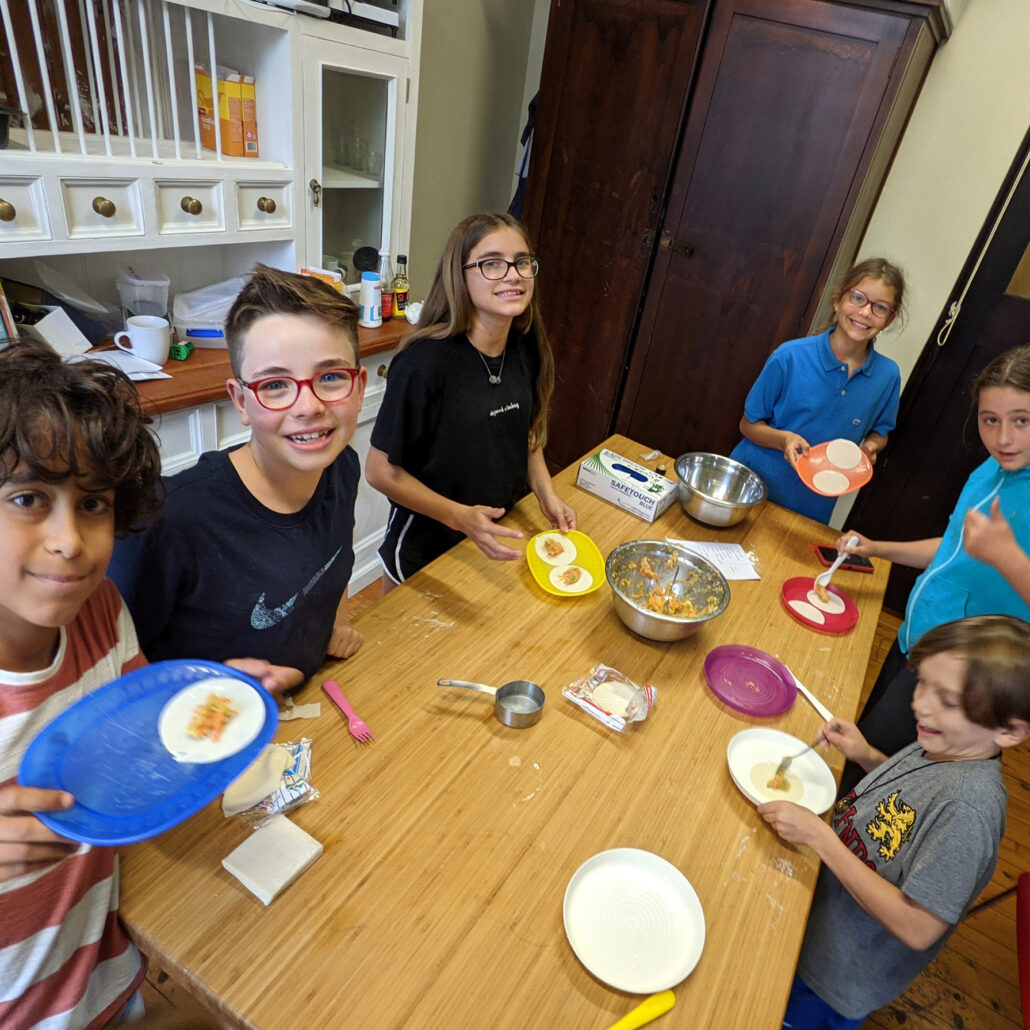 ½ cup olive oil
4 cups packed spinach leaves
2 cups packed basil leaves
2 cloves garlic
2 tablespoons lemon juice
¼ cup shredded parmesan cheese
½ teaspoon salt
¼ teaspoon black pepper