2023 Newsletter Term 02 | Issue 03
Upcoming events & Important Dates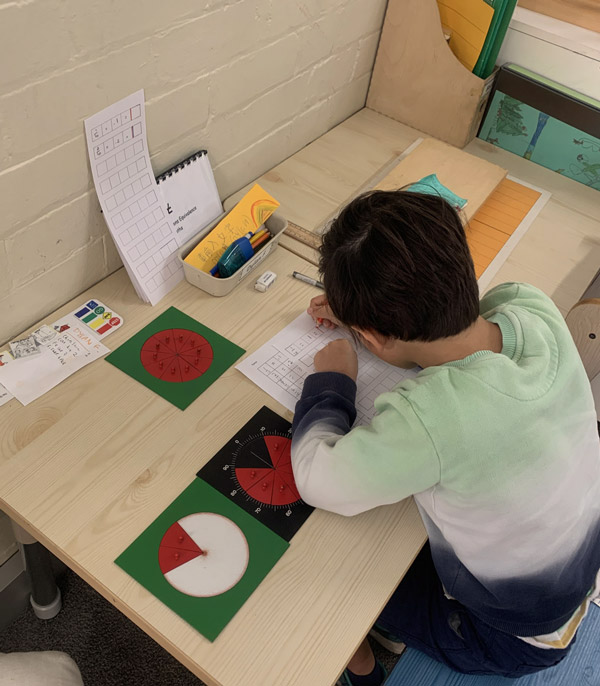 JUNE
Fri 9th Pupil Free Day K-6 (Preschool normal day) – Staff Development Day
Mon 12th King's Birthday
Fri 16th  Parent Social Event at Ruby Lane 5.30pm to 8.30pm
Tues 20th Primary School Campus Tour | 9.30am
Fri 23rd Fees Due
Sat 24th Open Day North Head Campus 10.30am to 1pm
Fri 30th Last Day Term
Click HERE to see further calendar dates.
Principal's Message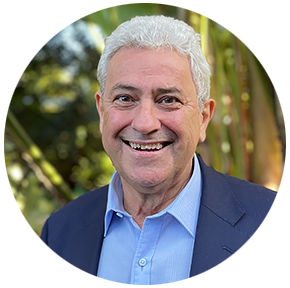 Dear Farmhouse Montessori Families,
Pupil Free Day Friday 9 June Professional Development Day for Kindergarten and Primary Staff.
Montessori Principals are delighted that we will have an opportunity for staff to network, share, and collaborate on Montessori educational matters during this professional development day, which will be held at Northside Montessori School. Farmhouse staff from Kindergarten to Year 6 will attend. This will be a pupil-free day for students in these year groups. Please note that Preschool will operate as usual. Should there be a concern regarding this pupil free, please feel free to reach out to me or our Deputy Principal, Alia James.
A Parent Social Event is planned for Friday 16 June at Ruby Lane from 5.30pm to 8.30pm. These community events are always a fun time for parents to catch up and meet other families. Please diarise this date. Parents are asked to bring a plate and refreshments.
Open Day 24 June North Head Campus 10.30am to 1.00pm
We will be holding a special Open Day at North Head on Saturday 24 June to promote the Primary sector of Farmhouse Montessori. Both Aikya and Yani classrooms will be open with teachers on hand to answer any questions. On the day there will be plenty of fun activities including face painting, henna, cake, book, and craft stalls. Parent assistance to man stalls, converse with prospective parents, and generally assist will be greatly appreciated. Please tell your family, friends, and colleagues of this event.
Thank you to parents who attended the recent Preschool Parents Information Evening on Tuesday 30 May and to our educators Alia, Samantha, Nina, Helen, Elizabeth, Catalina, Dawn and Teresa who led the evening and for the many staff who assisted in preparing the evening. It was terrific to see parents engaging in the activities which their children undertake during the day. The evening was well attended by parents.
Thank you, also, to parents who attended the Geometry Session for Stages 2 and 3 and to Toby and Tom for leading the session. Unfortunately, this evening was not as well attended. A parent survey was undertaken to have a deeper understanding of the timing and delivery of such presentations. I will use this information as a guide, moving forward, to plan for future events. Part of the planning will include an opportunity for parents to provide an RSVP to each event.
Semester 1 Preschool Reports and Conferences
I have had the pleasure of reading the academic progress report on your child. By now you should have received the report. Some parents may have already had their Conference with your child's teacher. I do hope that the report and Conference were beneficial to you to understand your child's progress in their academic journey. Should you require further clarification of any matter, please feel free to contact your child's teacher, me, or Alia James.
Technology Concerns at North Head
Parents have, from time to time, raised concerns about Wi-Fi and potential harmful effects it may have on children. I appreciate such concerns and am grateful to our parent community for your genuine interest in the wellbeing of our students and staff. I referred concerns to our IT specialist, to the Technology section of AISNSW, and to a Building Biologist.  I have reviewed the responses from each, and considered the best way forward noting that technology and the use of internet is now central to education and general school operations.
Parents may not be aware, the North Head Precinct has very poor Wi-Fi connectivity.  There is no NBN and operates between 3G and 4G linkage. We frequently lose connectivity which is problematic for the operation of our school's day to day activities.
Taking into consideration these issues, together with the recommendations received from the various experts I have consulted, I have made the decision to hardwire the laptops. The Wi-Fi hub located in the classroom will remain but turned off for wireless use. These adjustments will be undertaken during the coming days. Thank you, parents, for your contribution to our school community and bringing such matters to my attention.
Bruce Rixon  |   Principal
Deputy Principal's Message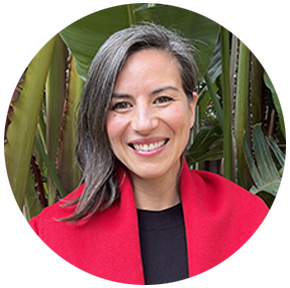 Dear Farmhouse Montessori Families
Over the past two weeks, our school has held parent information sessions at the Preschool and Primary campuses. By opening our classrooms for an evening with parents and their teachers, each session has attempted to answer that age-old question, 'What did you do at school today?' 
Parents were given a hands-on experience with materials children experience daily at school while highlighting key Montessori principles. The Primary School Parent Information Evening provided a deep dive into Geometry, and the Preschool session focused on the prepared classroom environment.
One of the most frequent sentiments we hear on these nights is the wish to have had a Montessori education in one's early years, an 'ah ha' moment by experiencing a concept differently, or even the simple appreciation for spending more time with families and educators. We had to share a few photos from the evenings and would love to see you at our future information sessions. We give a special thank you to all of our educators who prepared so thoughtfully for the evenings.
Alia James  |   Deputy Principal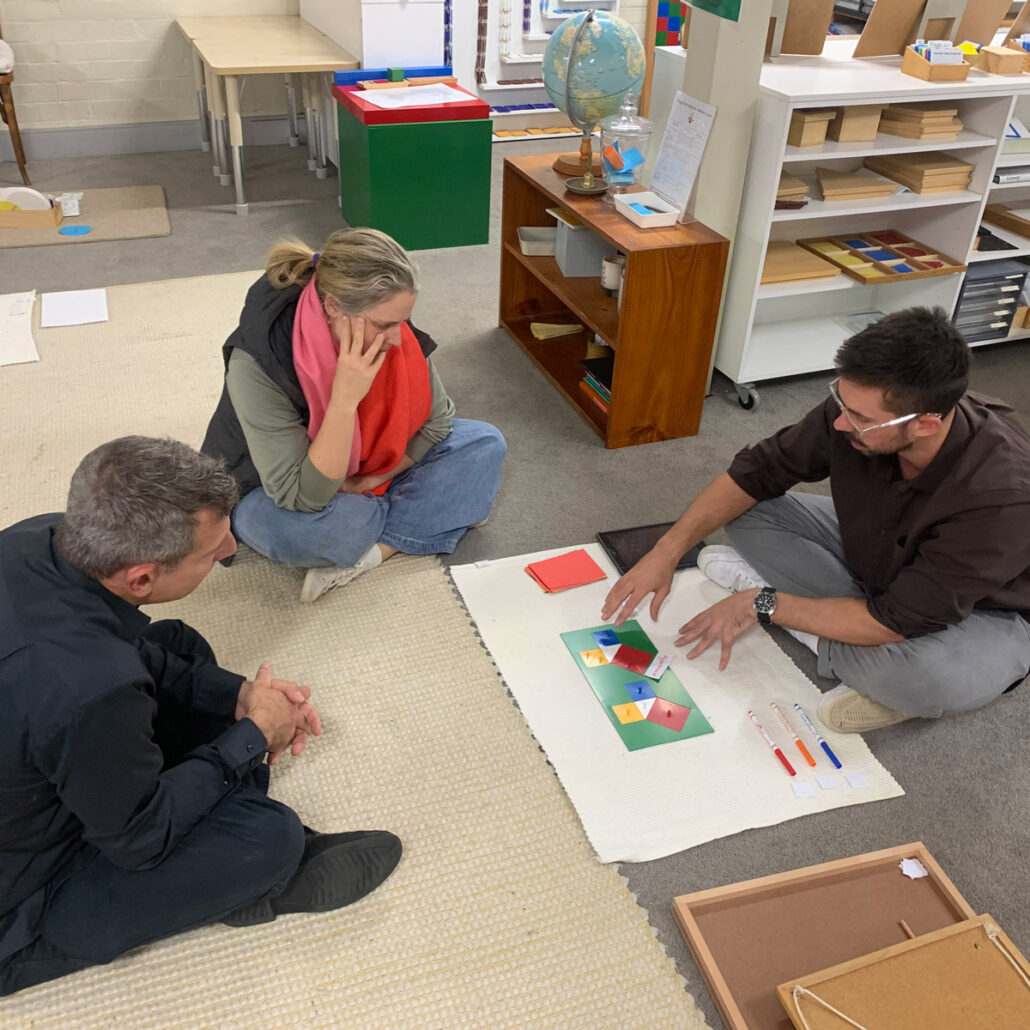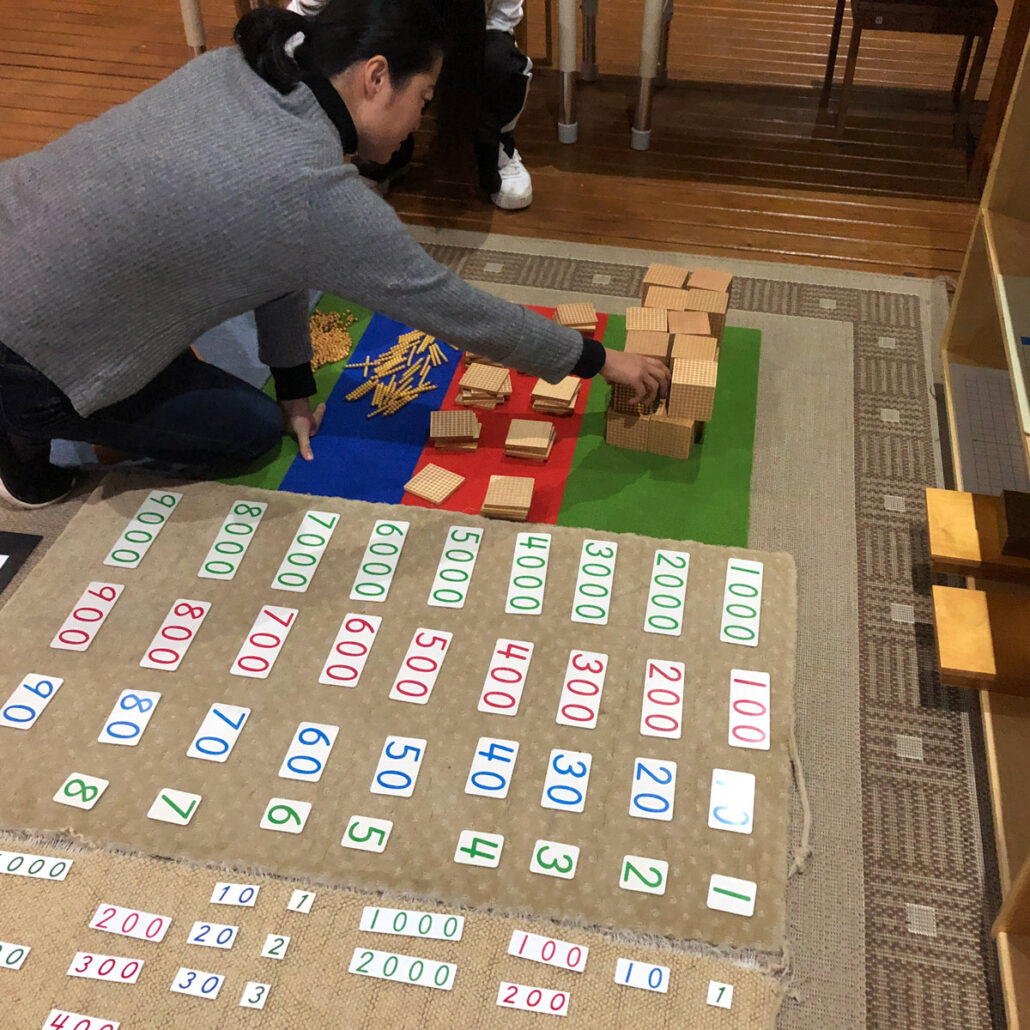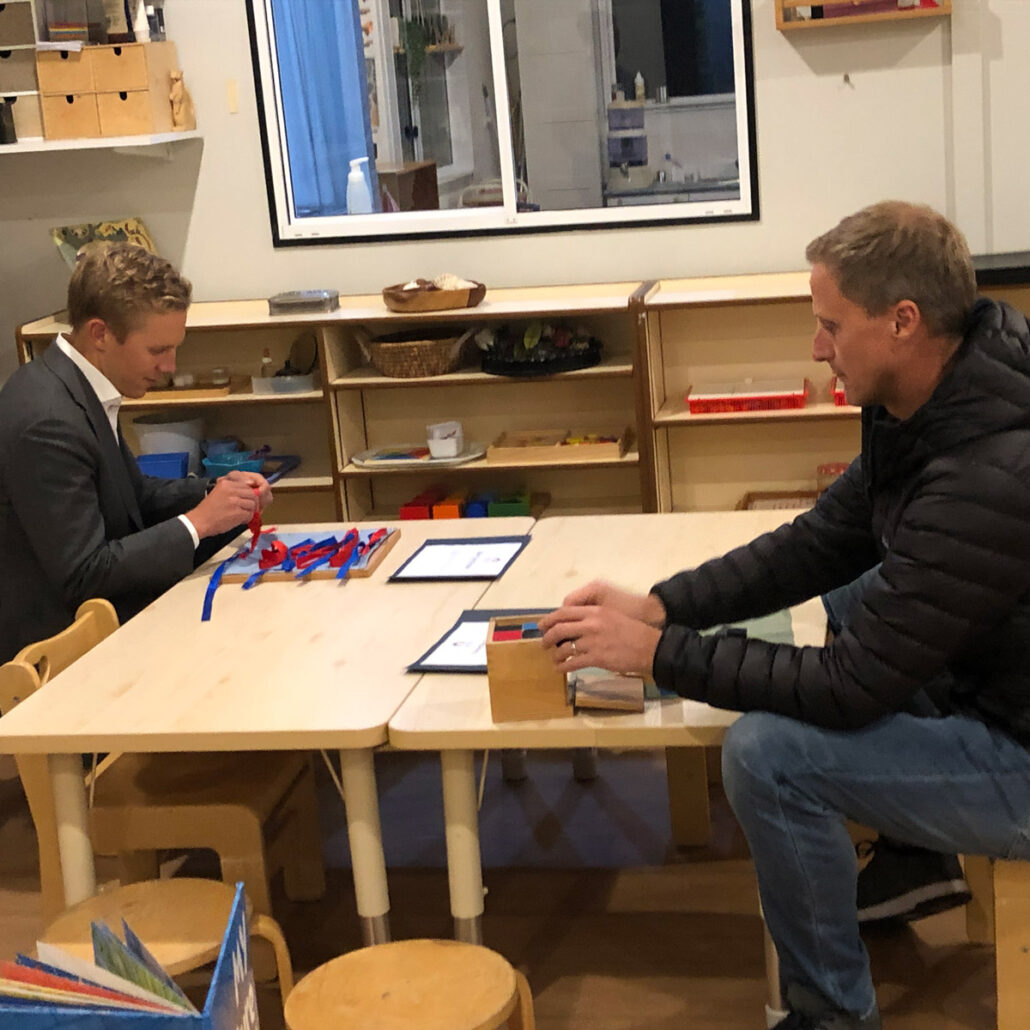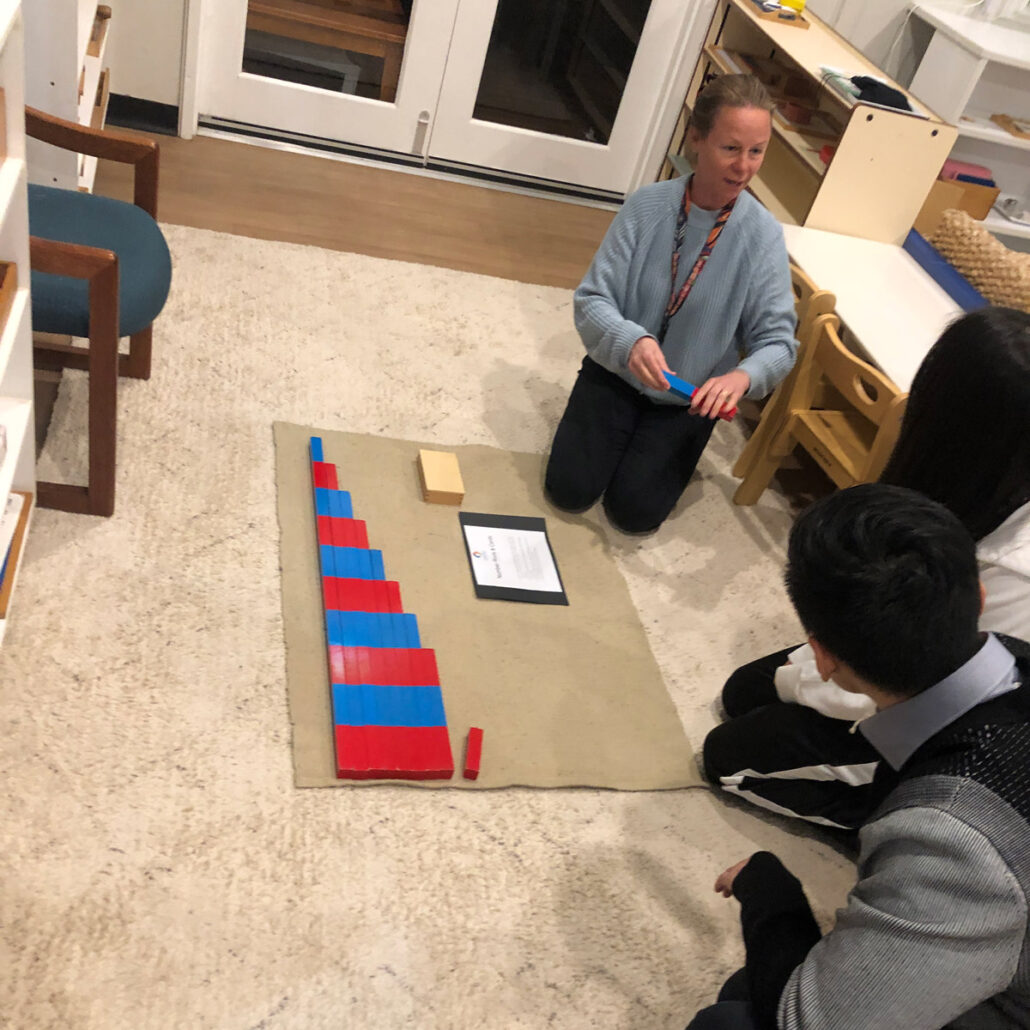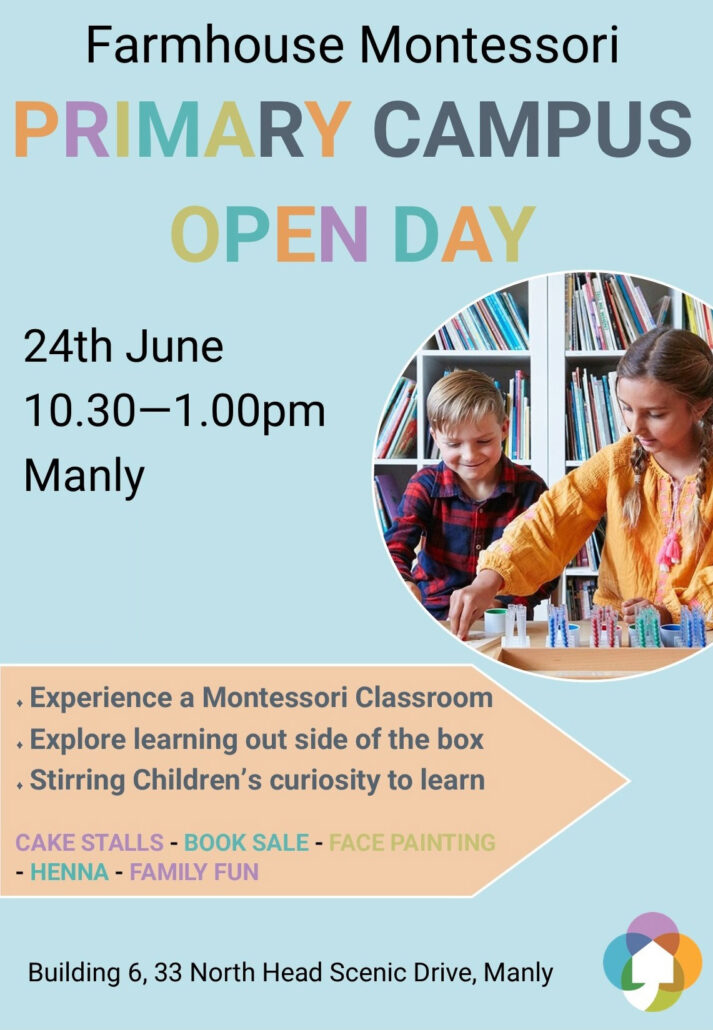 ELOUERA | Stage 1 Infant Community
In Elouera the children have been enjoying getting creative with lots of arts and crafts. We provide open ended art activities that help children explore and use their creativity. When it comes to art, it is the process, not the product that is important to the children. This includes painting and drawing with various mediums, making bracelets and doing collages. Arts and crafts are a great way for children to develop their colour learning, build their self esteem, and help them with their communicative abilities. Art and craft helps to improve motor skills, spatial awareness, supports their sensory development and builds their concentration and patience.
— Nina, Rachel, Sarah and Yuko.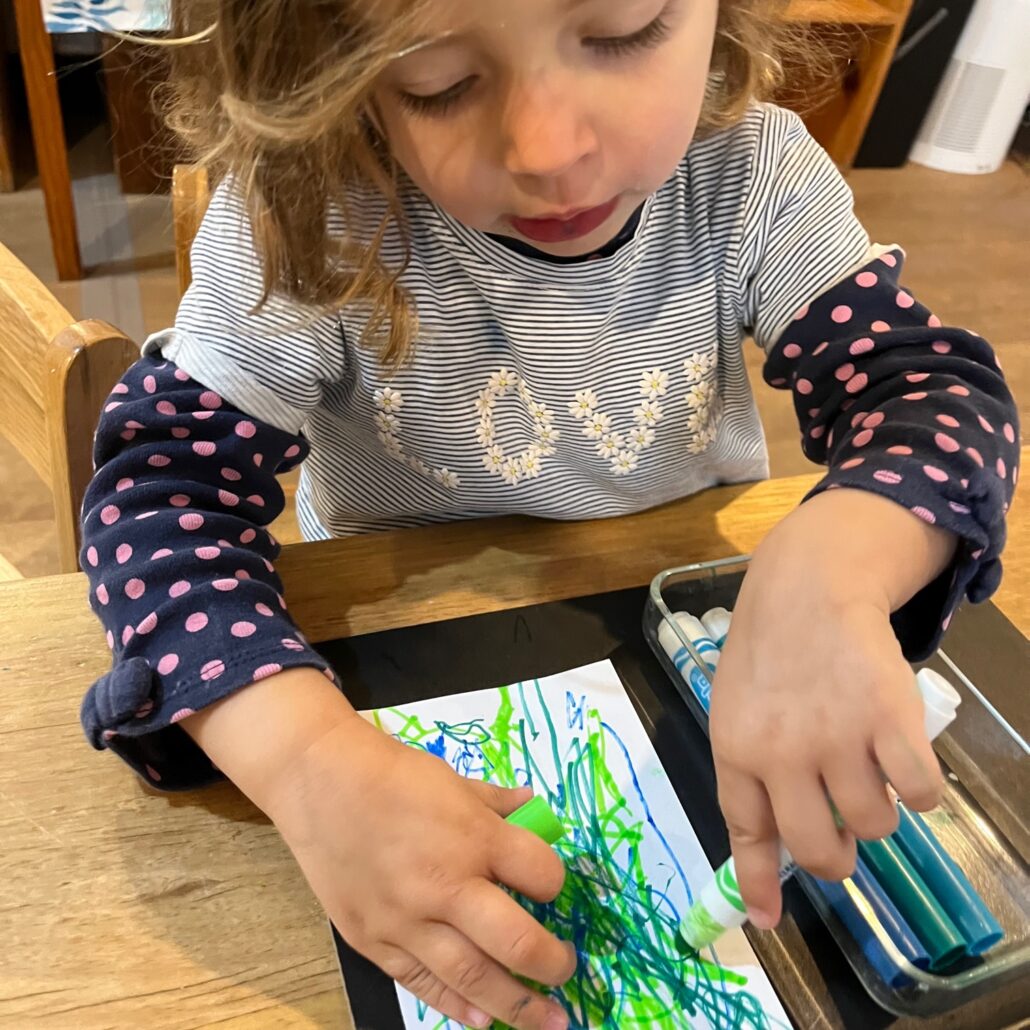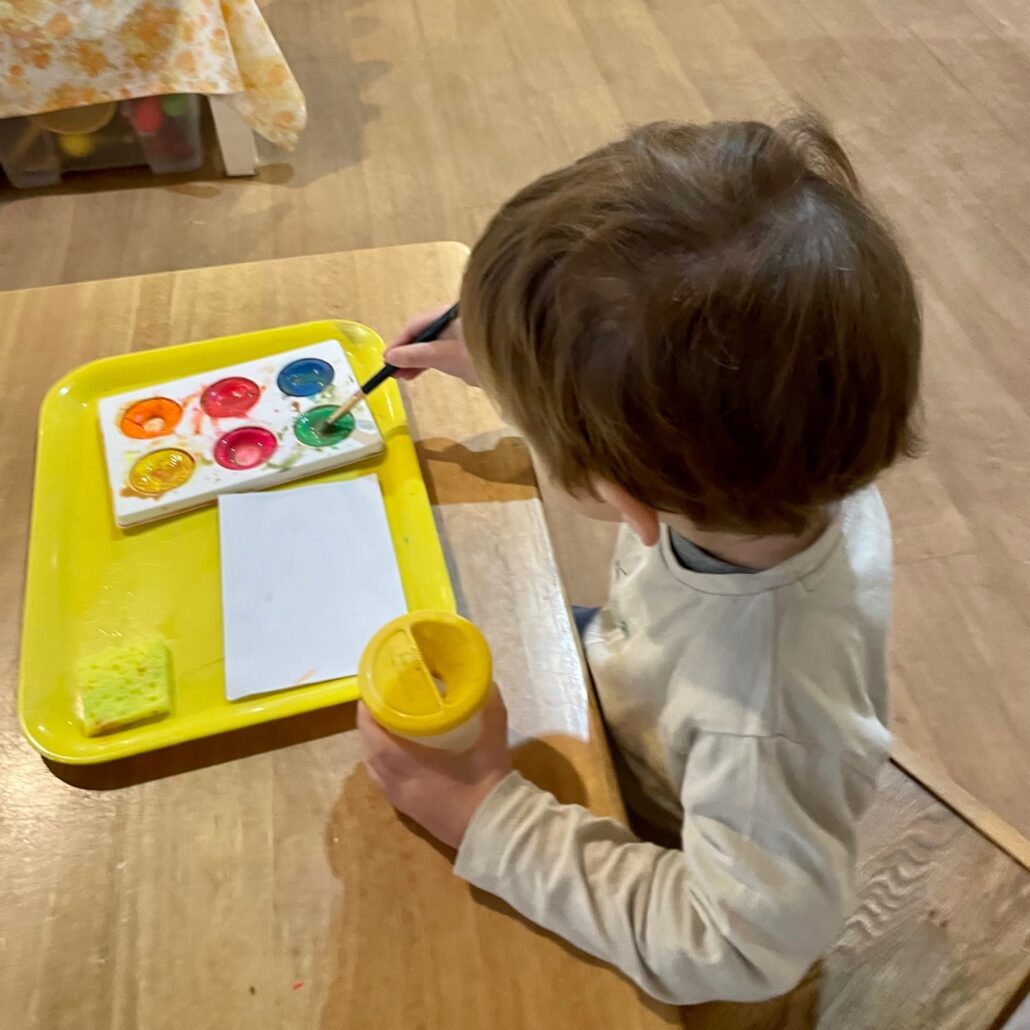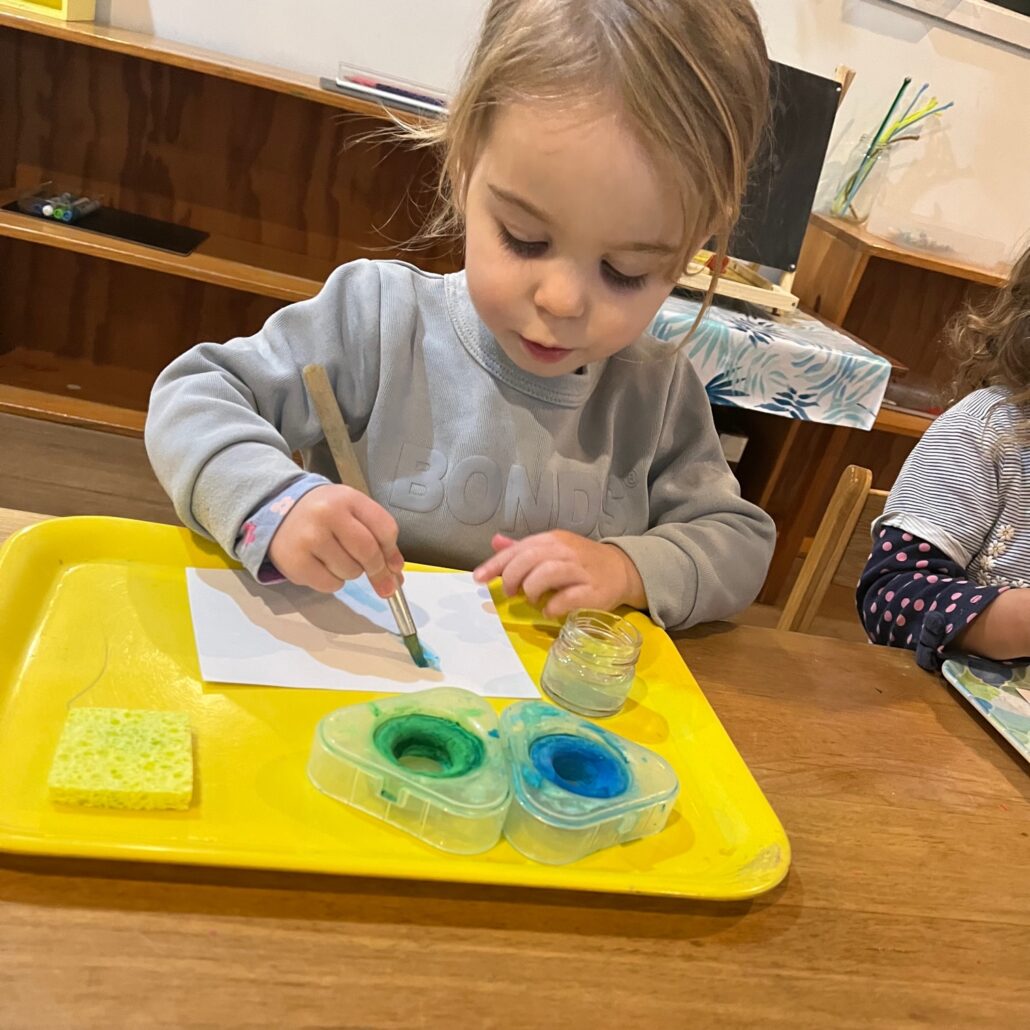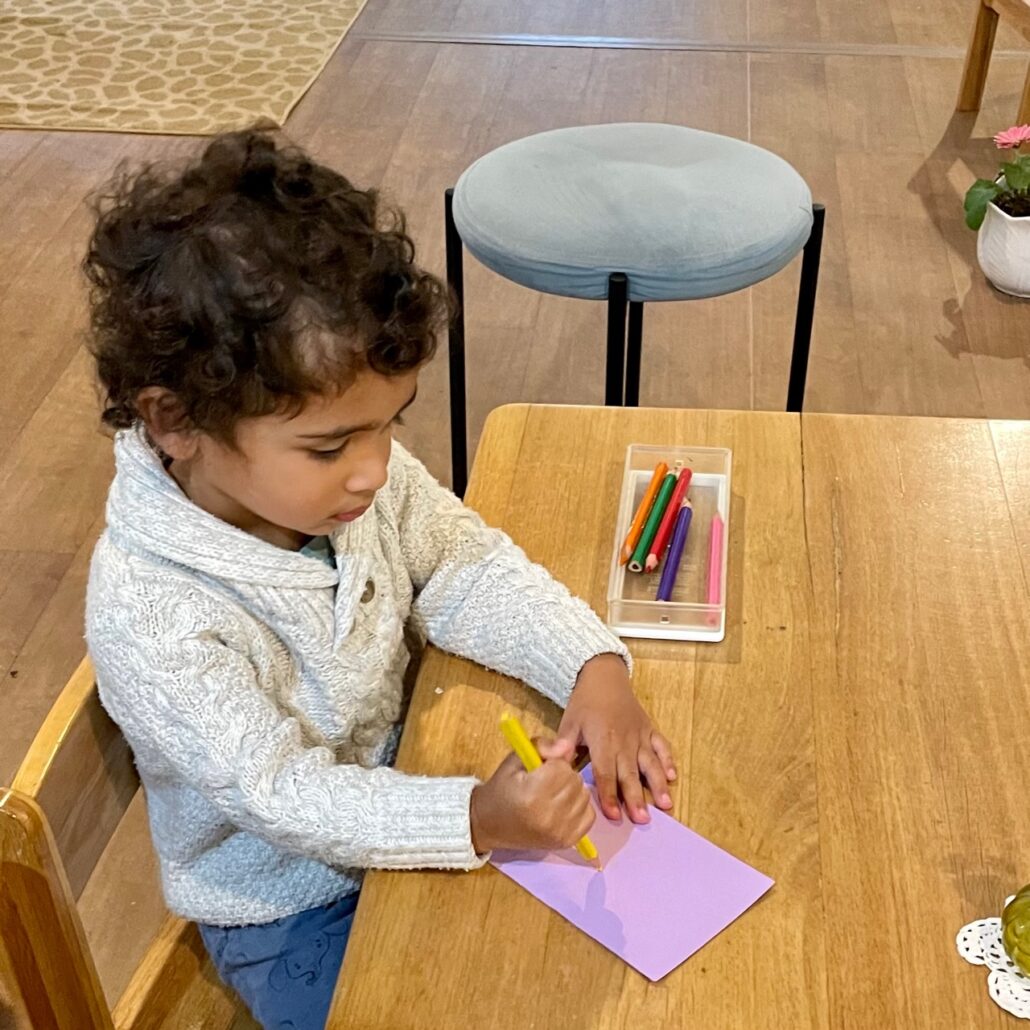 The sandpaper numbers are a tactile numeracy material to support the recognition of symbols and names for numbers 1-10. The children feel the number as they say it's name to gain a sensorial impression of the numeral as a preparation for writing. This is presented as a three period lesson using sight, sound and touch.
— Helen, Teresa & Claire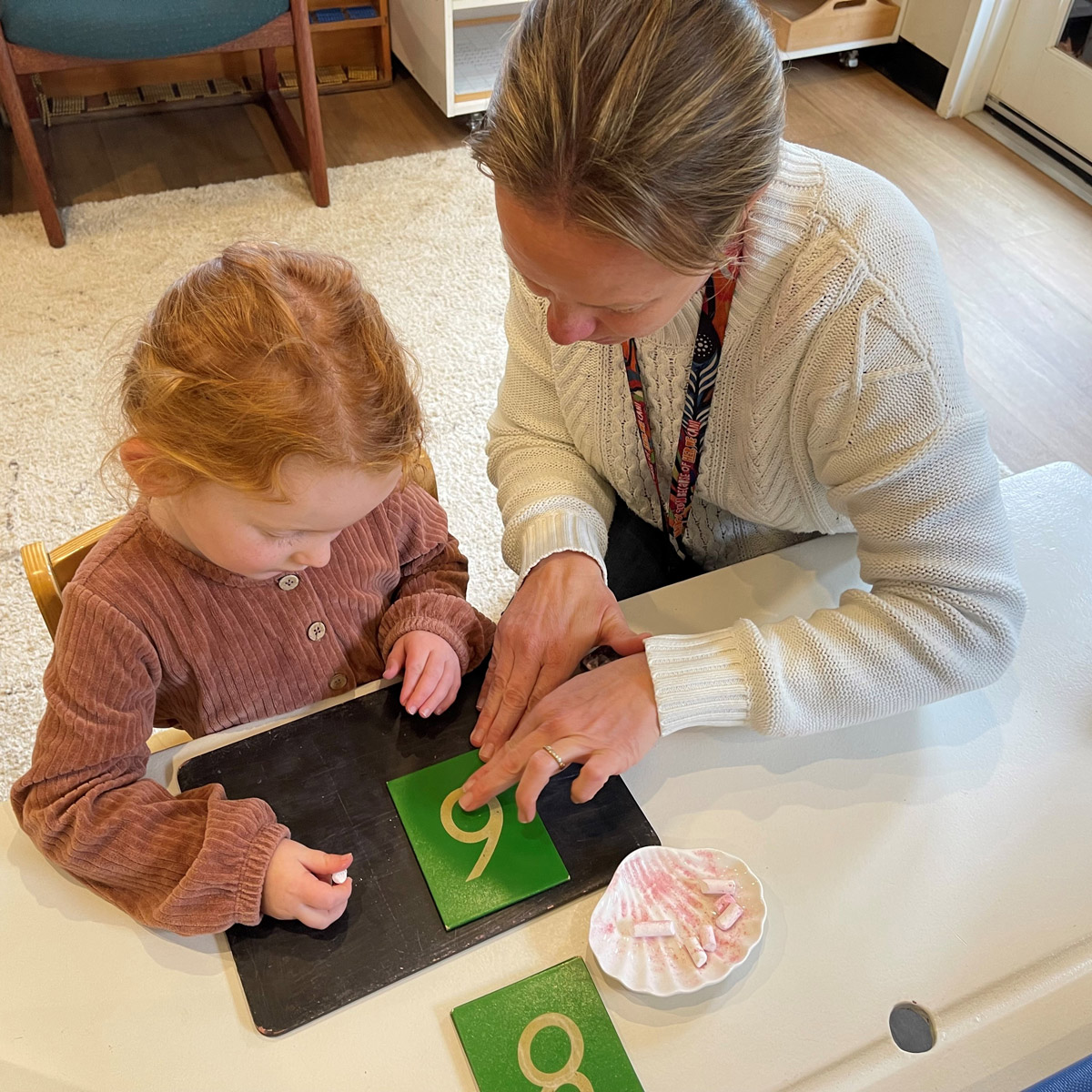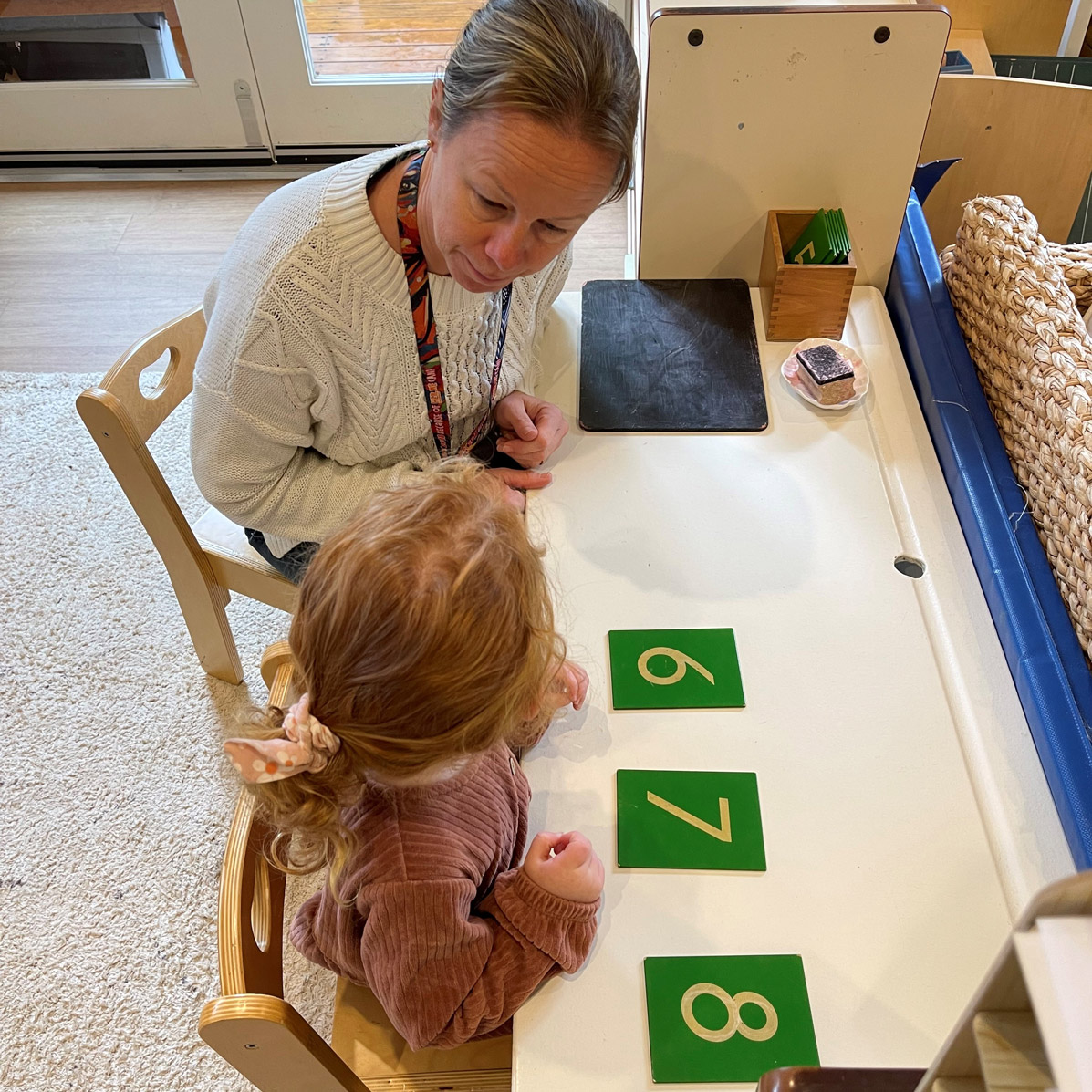 Last week, we celebrated Reconciliation Week. The children enjoyed learning and engaging in activities which exposed them to Aboriginal culture, including symbols and songs, musical instruments and food. The Montessori philosophy emphasizes exposing children to different cultures, acknowledging history, and fostering empathy and social awareness. By integrating Aboriginal culture into our curriculum, children develop a sense of respect, understanding, and inclusivity. This approach aligns with Montessori's focus on holistic development and peace education, promoting a global perspective and compassionate individuals.
— Catalina, Elizabeth, Jo and Angela.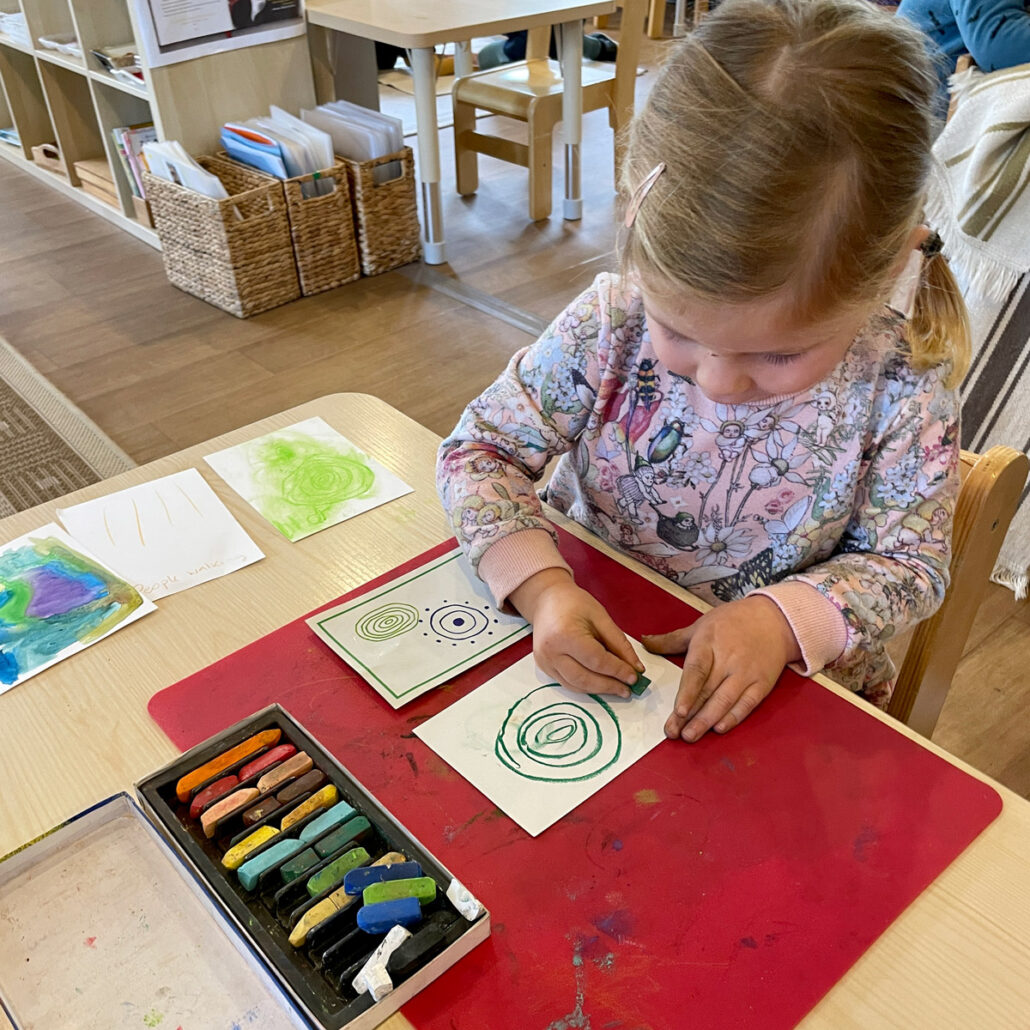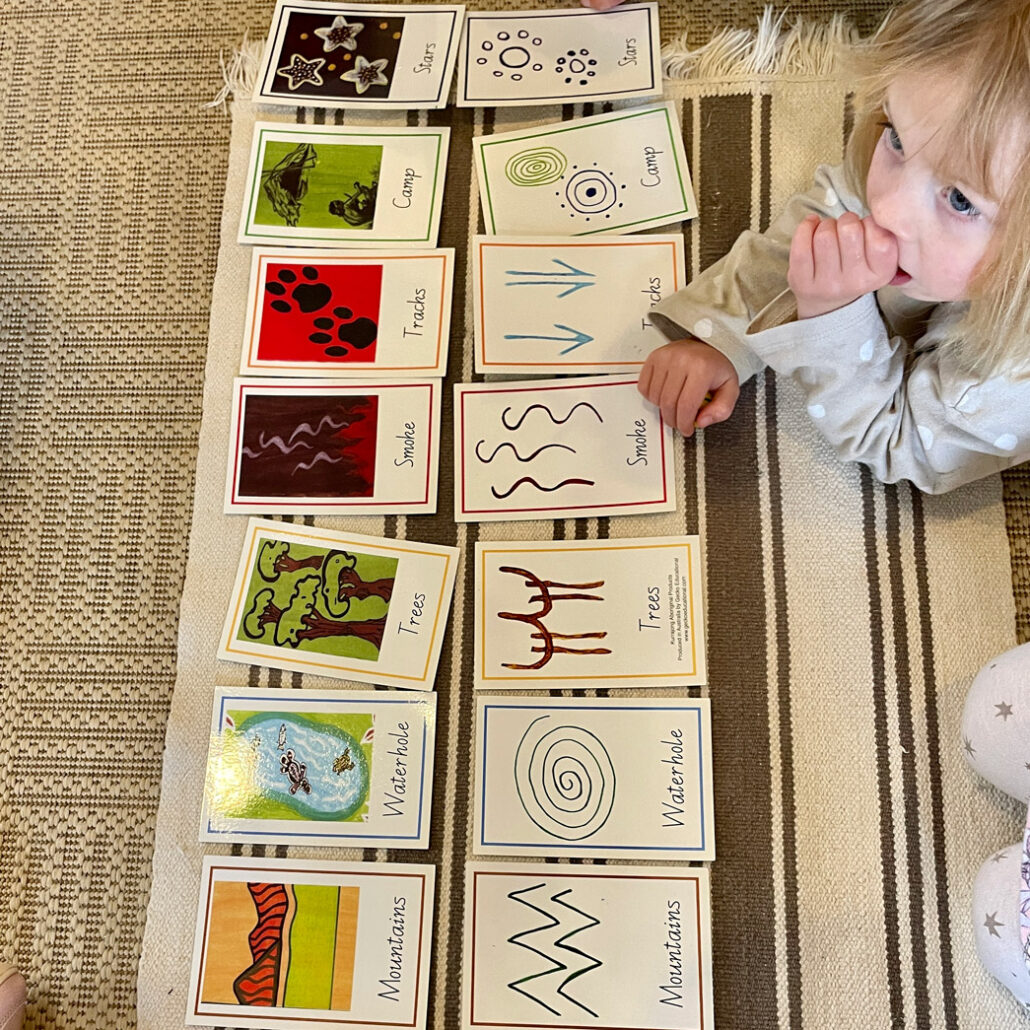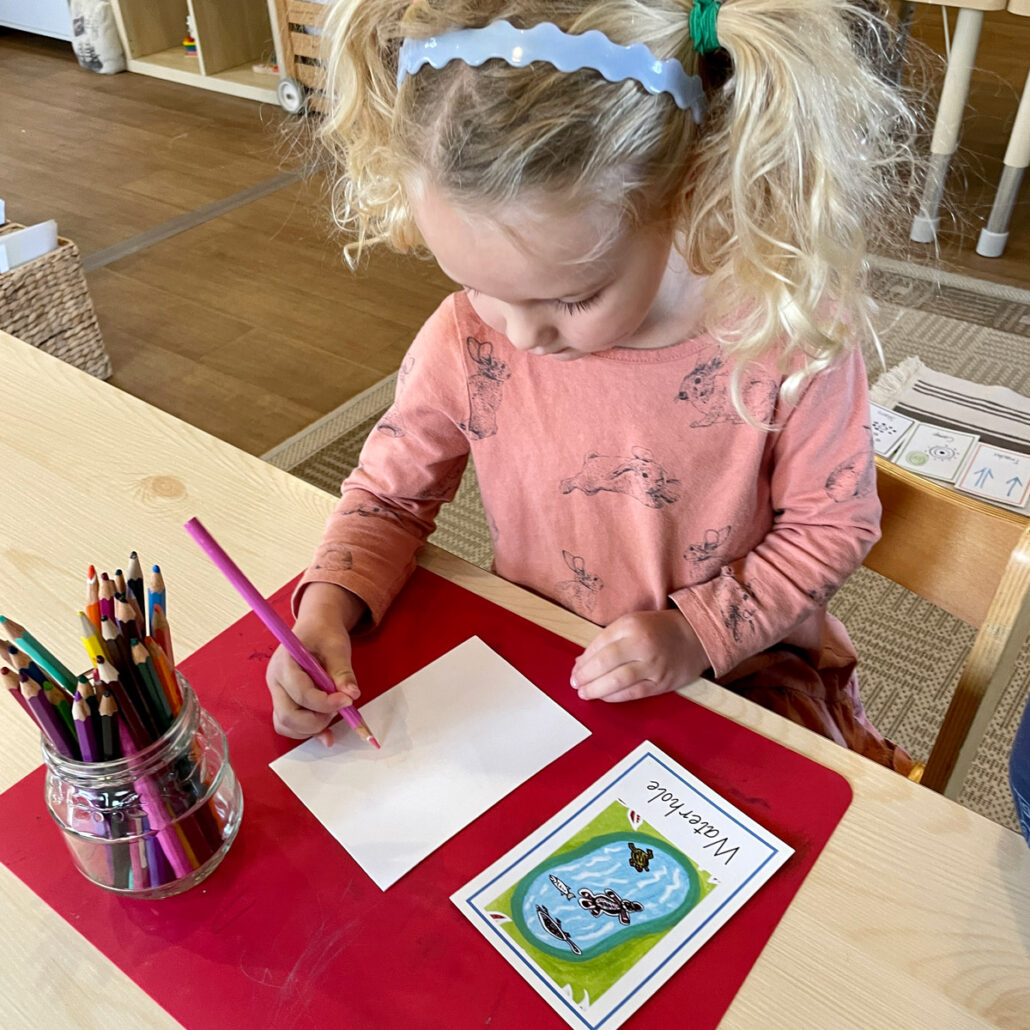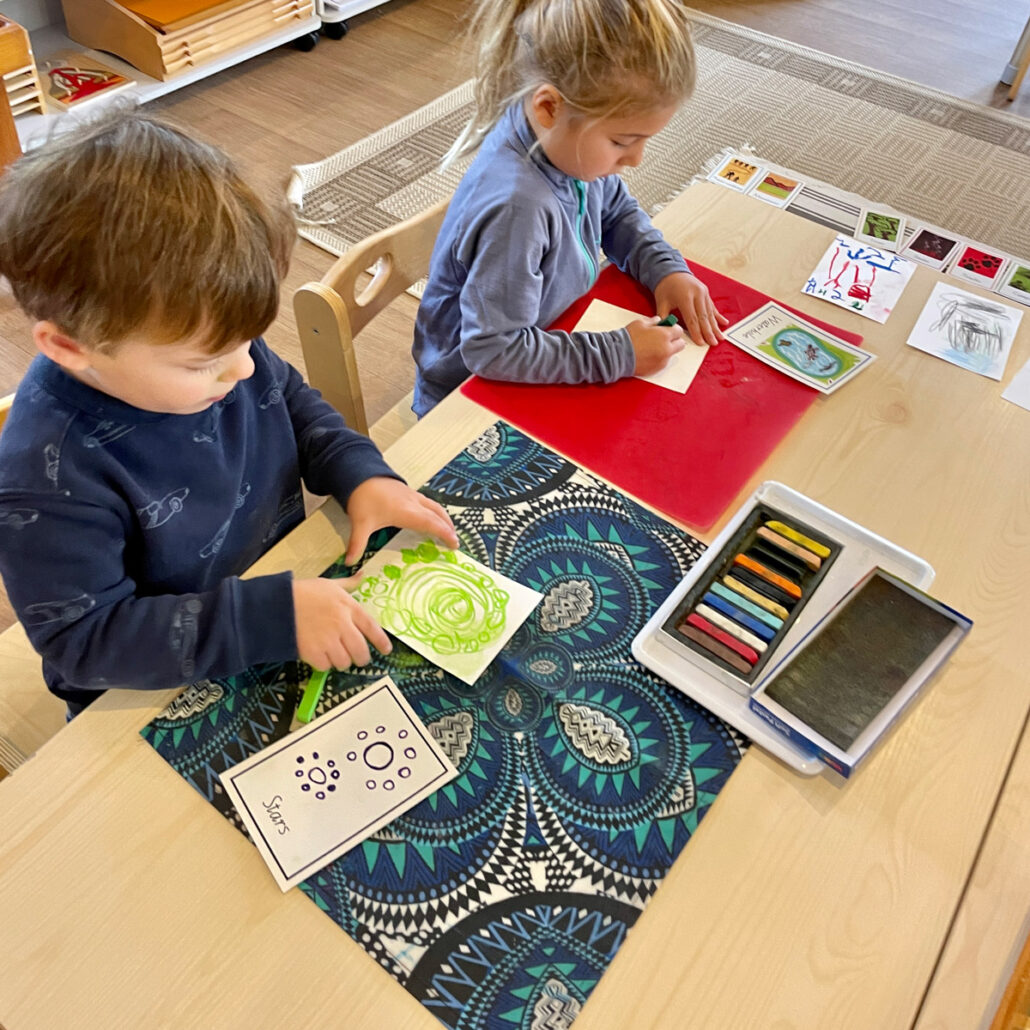 AMAROO | OUTDOOR CLASSROOM
The main purpose of World Bee Day is to spread awareness of the significance of bees in maintaining a healthy environment.  Our investigations lead to a week of exploration and learning.  Children discovered the parts of a bee, the life cycle and their role in pollination.  Working together they created a picture of a bee hive, tracing a hexagon shape to make a tessellated pattern.  We had fun doing a waggle dance to show how bees communicate and tasted some honey!
– Dawn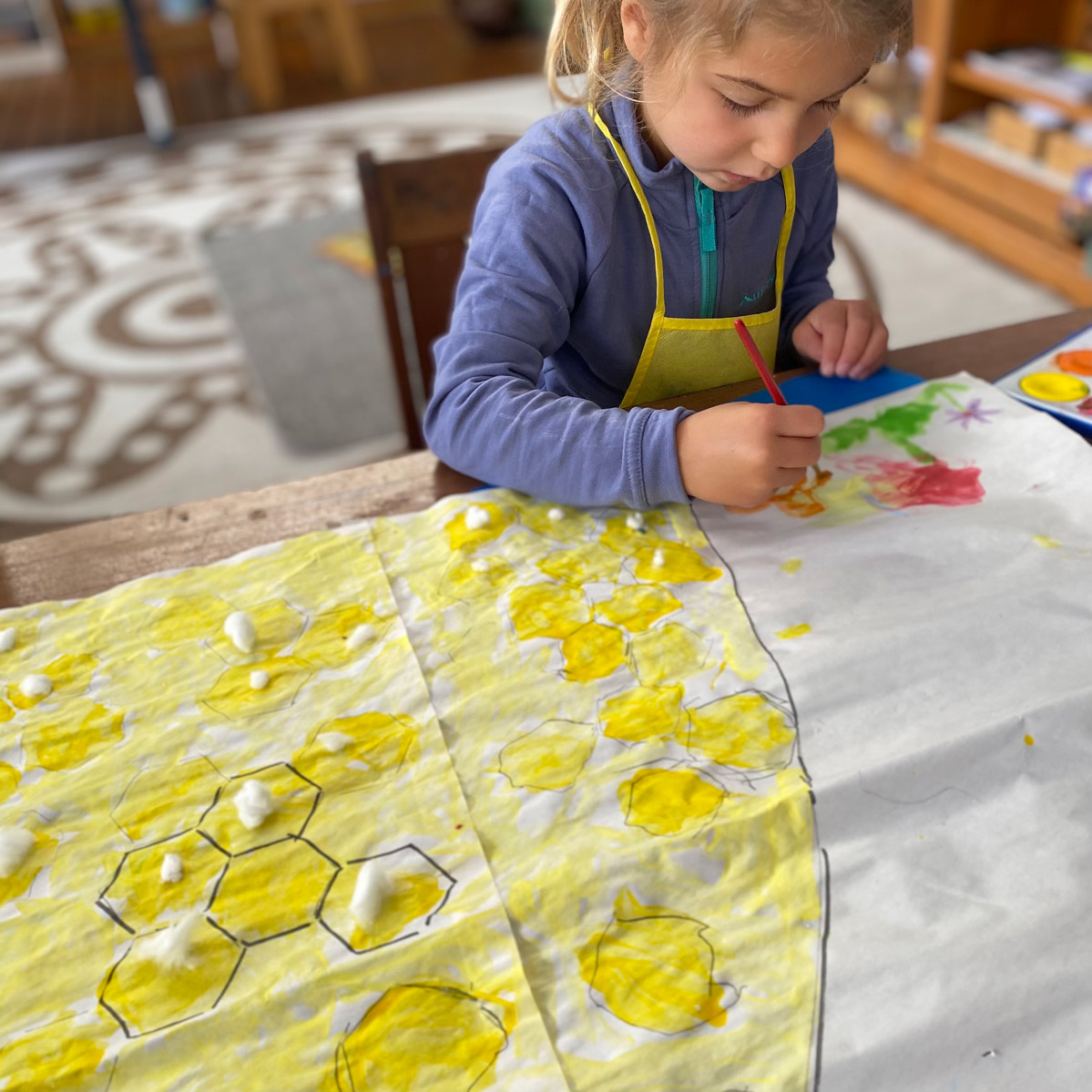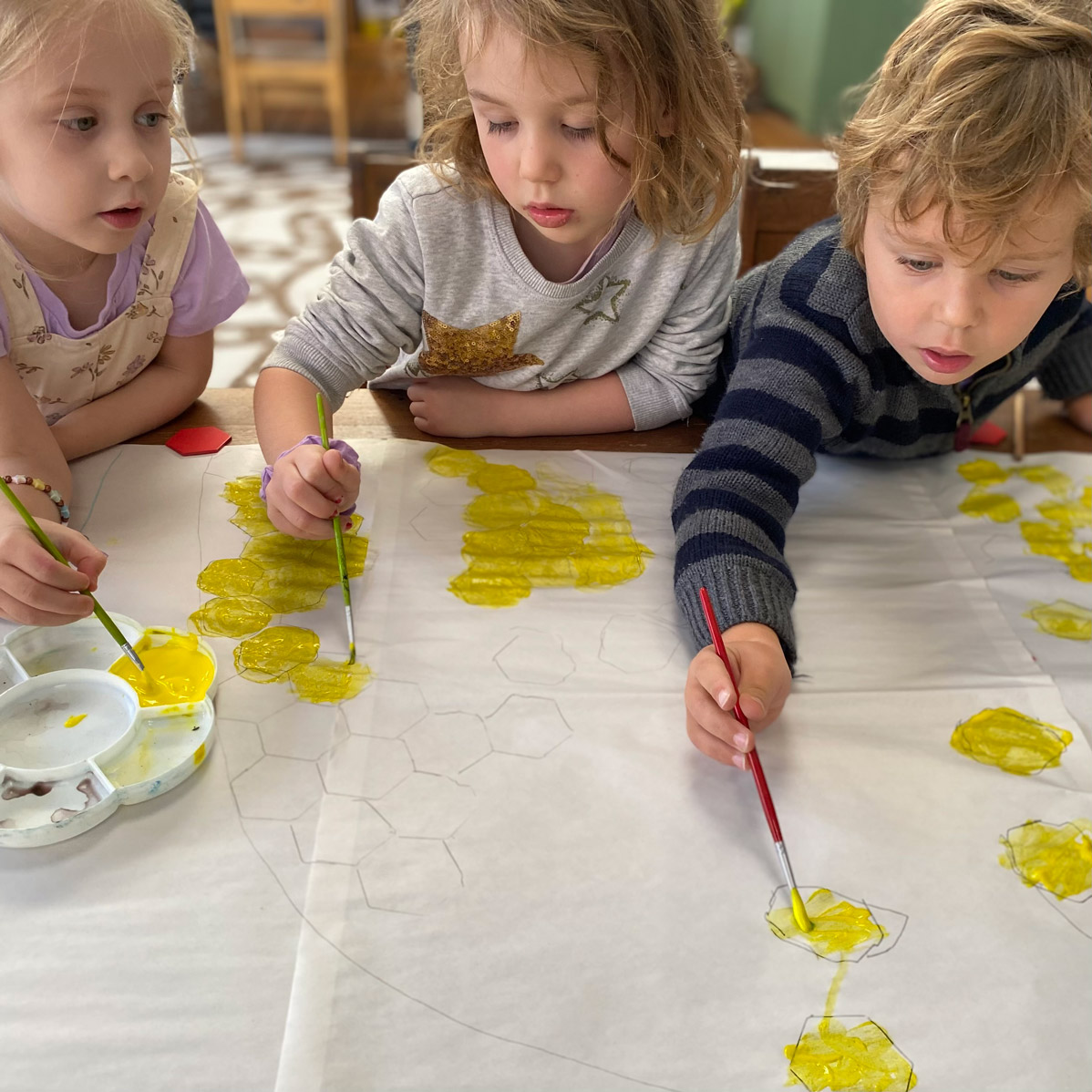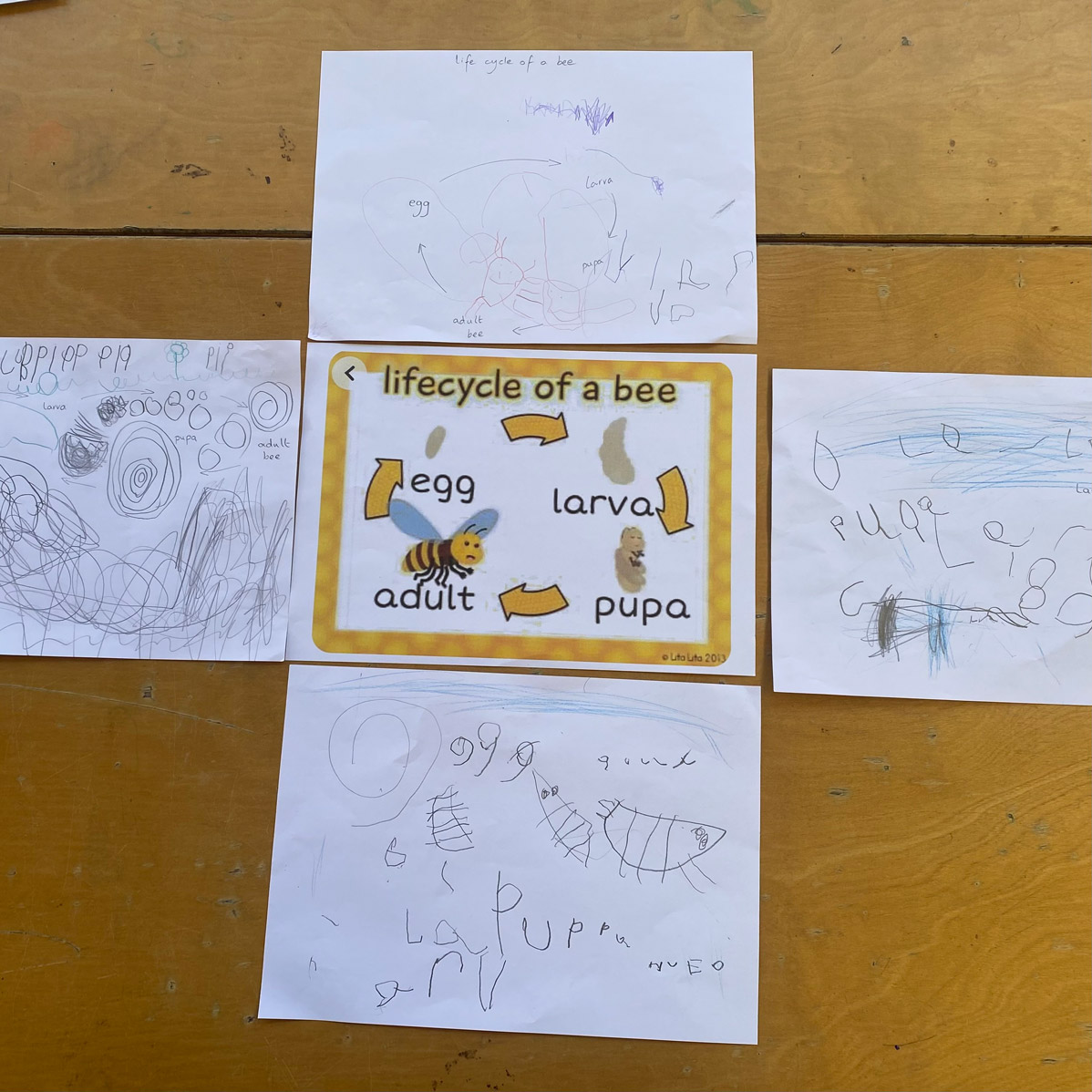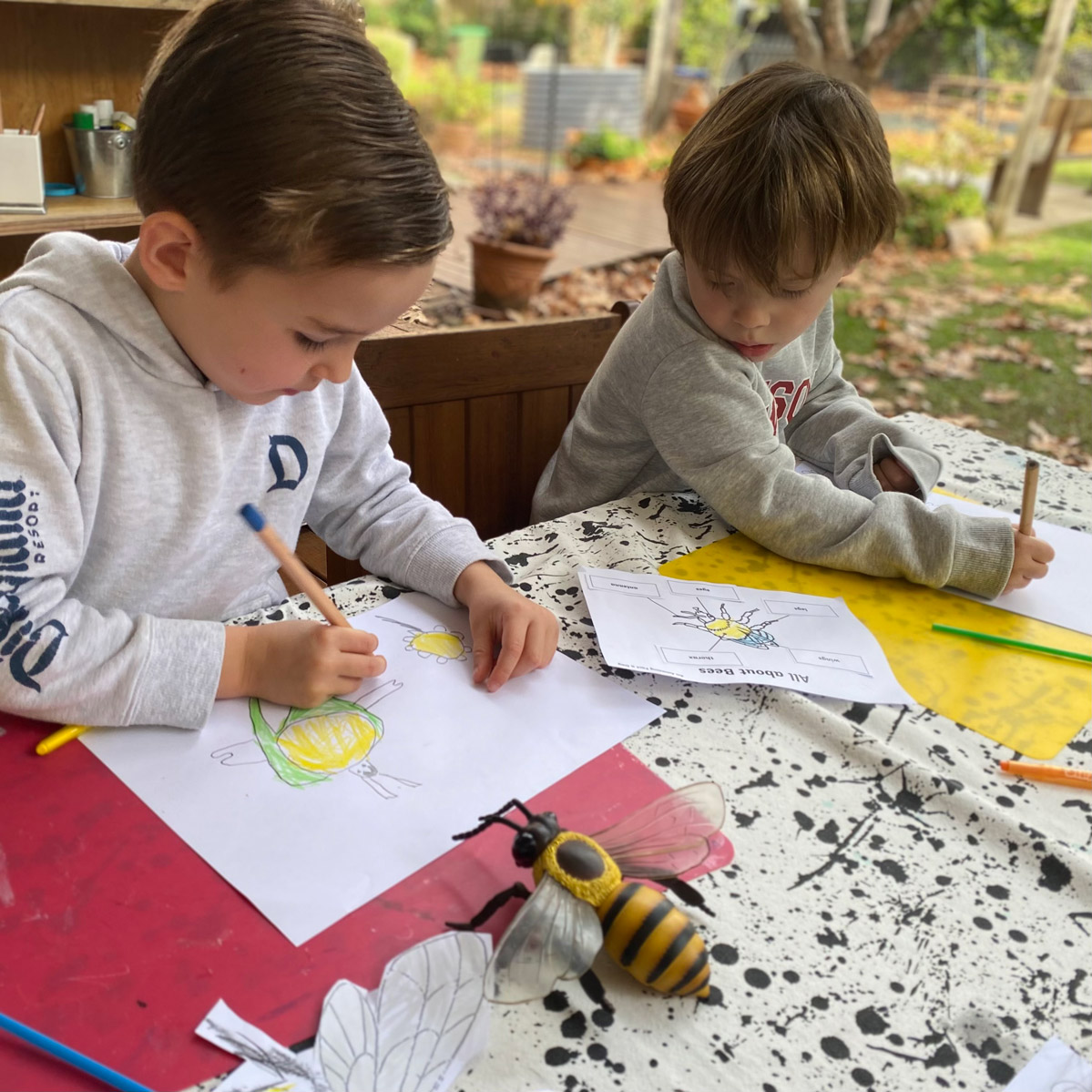 On Wednesday, 24th May, the kindergarten children had a fantastic time at the Montesporty Sports Carnival at Bannockburn Oval, Pymble. They participated in interactive activities such as Mont Soccer, a 100m run, Sack Race, and track and field events with students from other Montessori Schools. The perfect weather added to the excitement, and the children formed new friendships while showcasing their skills.
Alongside their enjoyable experiences at the sports carnival, the children have been actively developing foundational literacy skills. They learn phonogram sounds, practice sight words, and build sentences and stories, all of which support their reading abilities. Interactive activities and creative writing exercises help them improve their recognition of upper- and lower-case letters, enhancing their overall literacy development.
The children also explore the concept of time, delving into significant past events, traditions, and advancements. This exploration nurtures their curiosity, appreciation for the present, and excitement for the future. Witnessing the resourcefulness of people in the past inspires them to realize their own potential and achieve great things with the resources available today.
During Reconciliation Week, the children engage in learning about Aboriginal culture, exploring the meaning and significance of Aboriginal symbols, and incorporating them into their drawings as a form of artistic expression. This fosters a connection with Indigenous culture while nurturing their creativity. These activities, along with others related to the past, present, and future, provide a holistic learning experience.
In summary, the kindergarten children had a memorable time at the Montesporty Sports Carnival, fostering a love for sports and forming new friendships. They actively develop foundational literacy skills, improve letter recognition, and engage in activities that explore the concept of time. Reconciliation Week offers an opportunity for them to appreciate Indigenous cultures and contemplate their role in fostering reconciliation.
— Samantha.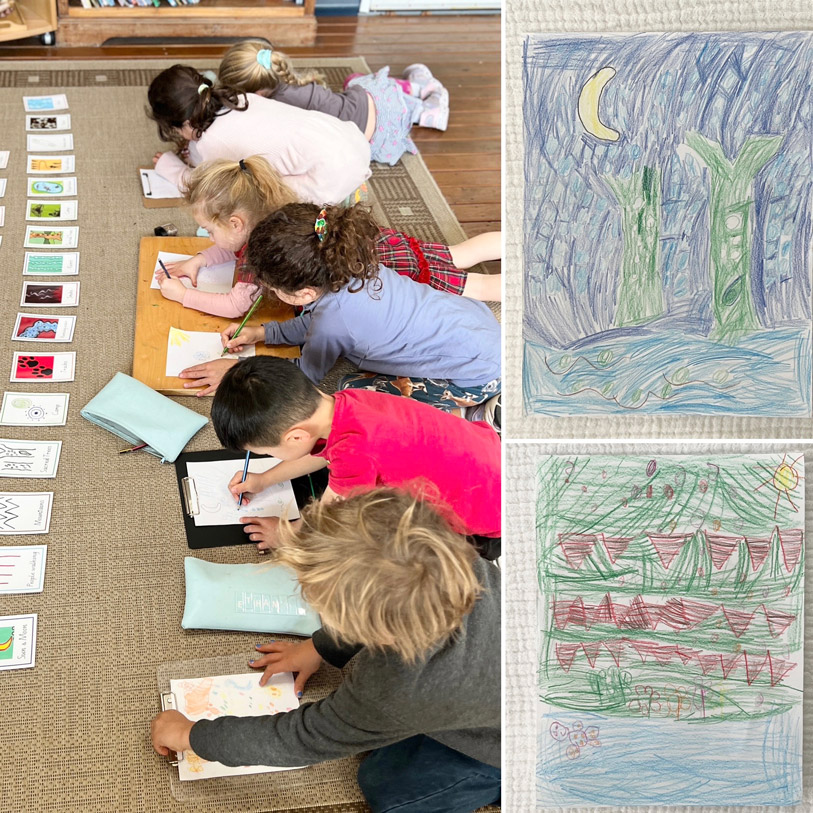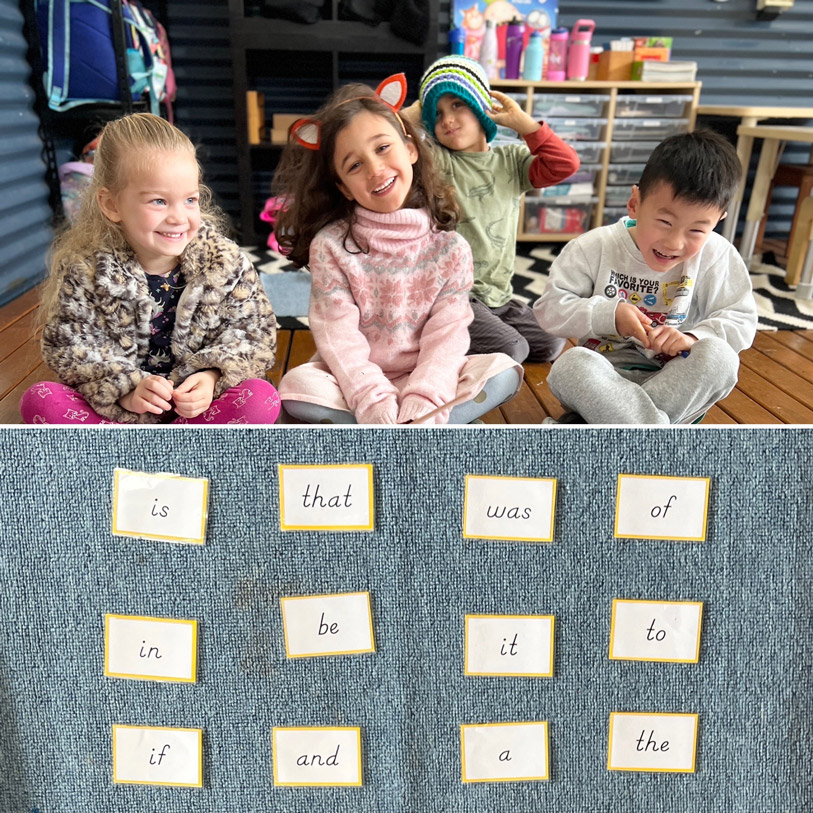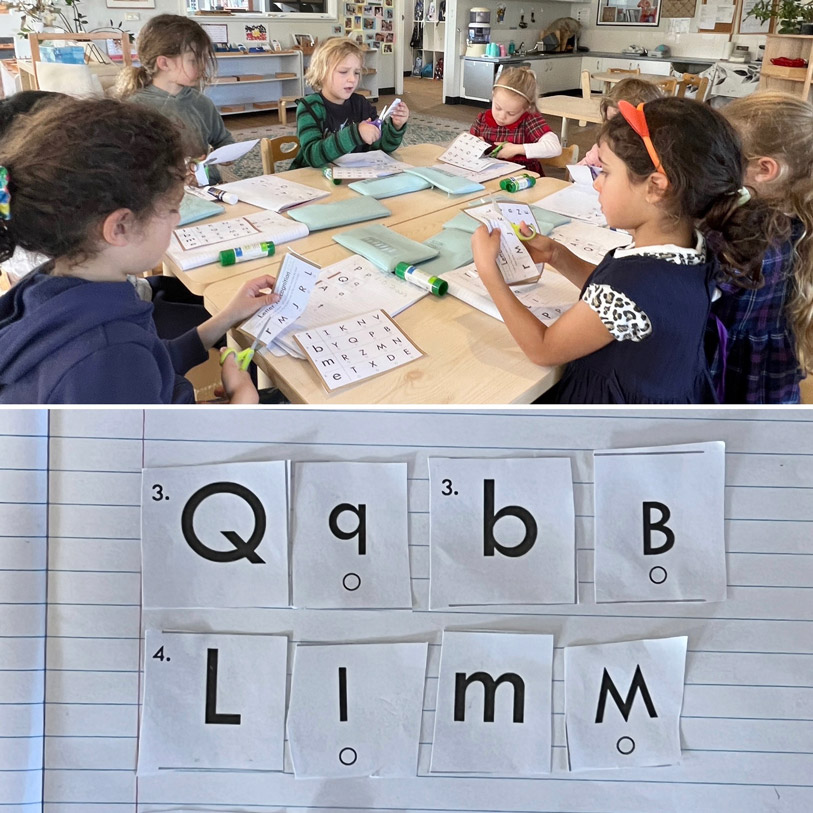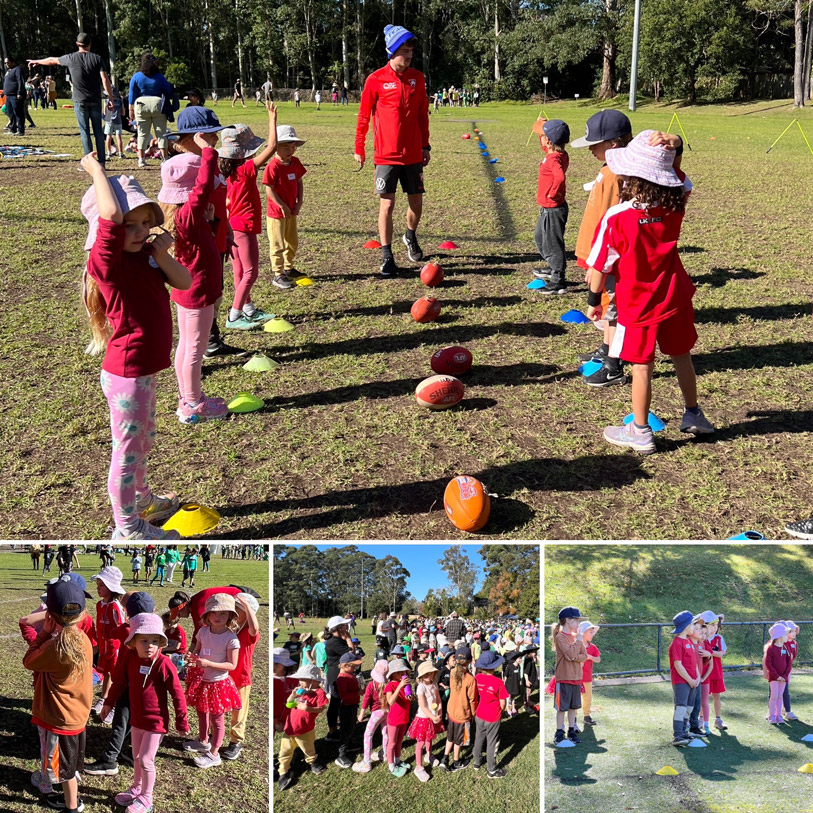 Greetings from Aikya Classroom at North Head Sanctuary, Manly!
We are thrilled to share the exciting happenings within our small Montessori school as we continue to embark on a journey of joyful learning and exploration.
Our classrooms have been abuzz with enthusiastic students diving deep into various subjects and achieving remarkable learning outcomes. The passion for knowledge has been evident as some of our students have immersed themselves in the captivating world of botany, while others have been delving into the clock of eras, unravelling the fascinating tapestry of Earth's history and our place within it. Additionally, our young explorers have been fascinated by the intricacies of the human body and the intricate systems that work together to keep us healthy.
We are delighted to witness the self-driven nature of our students as they enthusiastically engage with the Montessori concrete materials for their numeracy and language studies. These materials continue to ignite their curiosity and foster a deep understanding of these foundational concepts.
Our recent sports carnival was a resounding success, filled with joy and camaraderie. It was heartwarming to see our children enjoying themselves while participating in various sporting activities. We extend our heartfelt gratitude to the entire community for their unwavering support and active participation, which made the event even more memorable.
As we move forward, we would like to inform you that our dance classes will be coming to an end for this term. However, we are excited to announce that Frisbee and Orienteering will be taking their place. We are grateful to Kei for her expertise and the wonderful sessions she has conducted, inspiring our students to explore different forms of movement.
Once again, we express our deep appreciation to all of you for your continued support.
Warm Regards,
—Toby, Amy and the Aikya Children.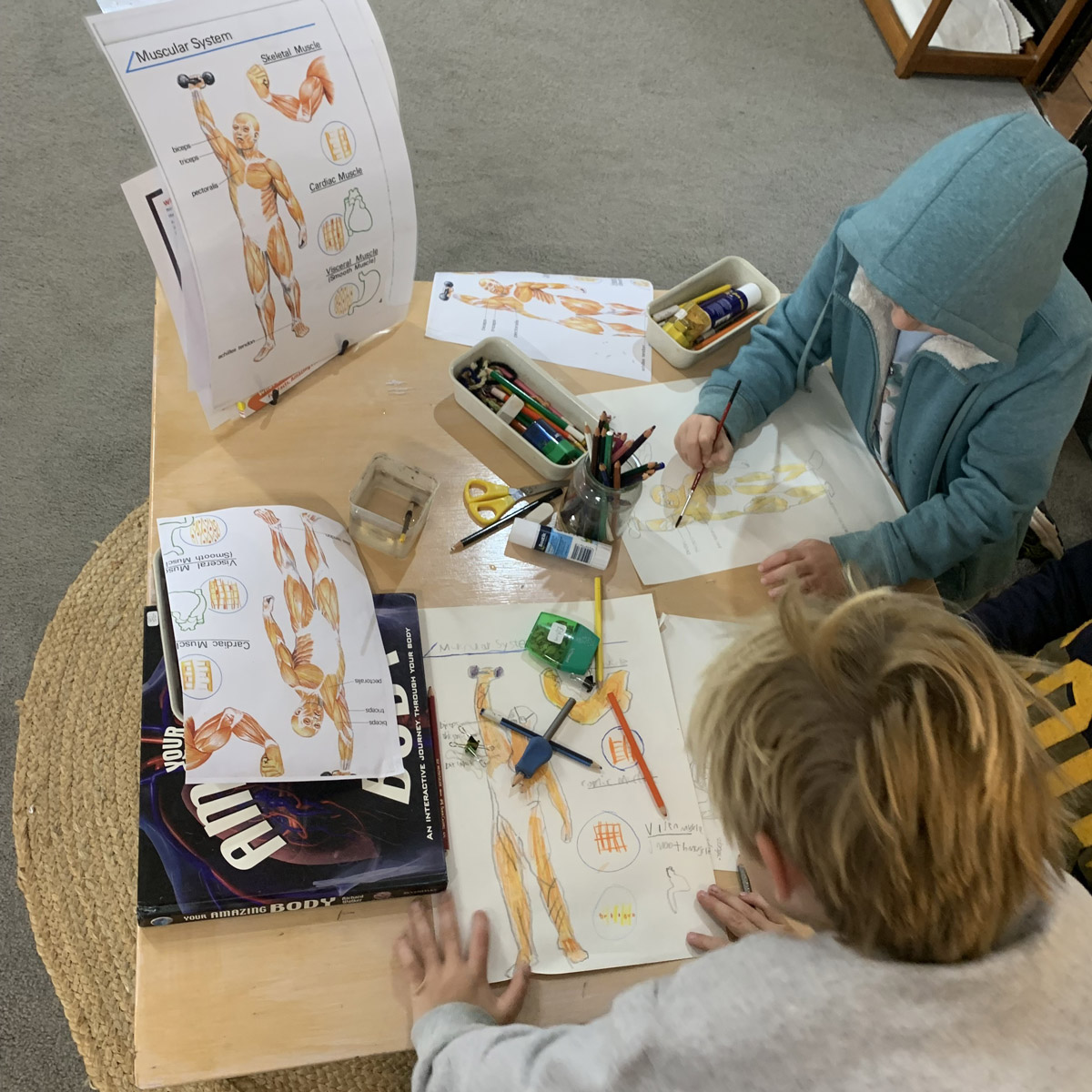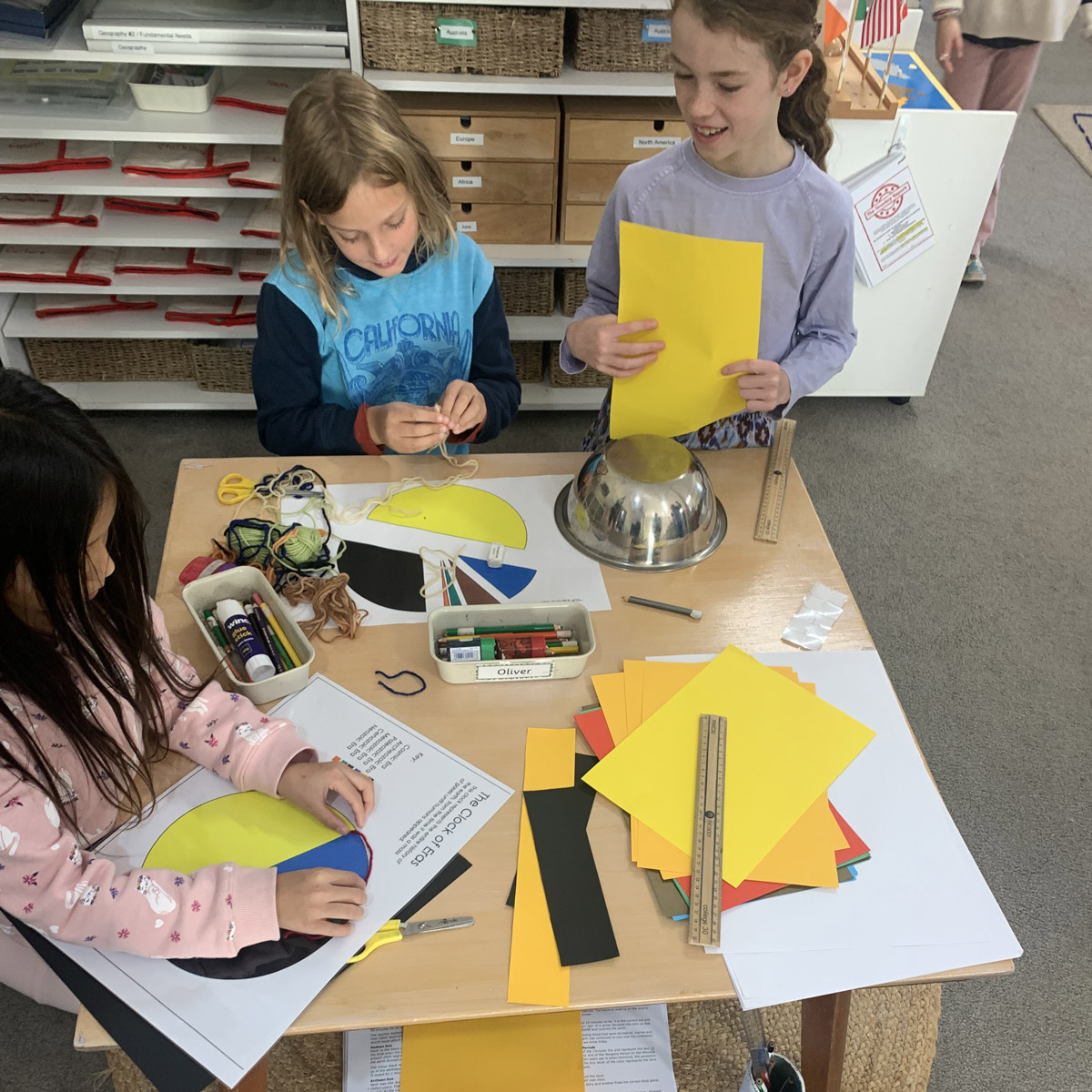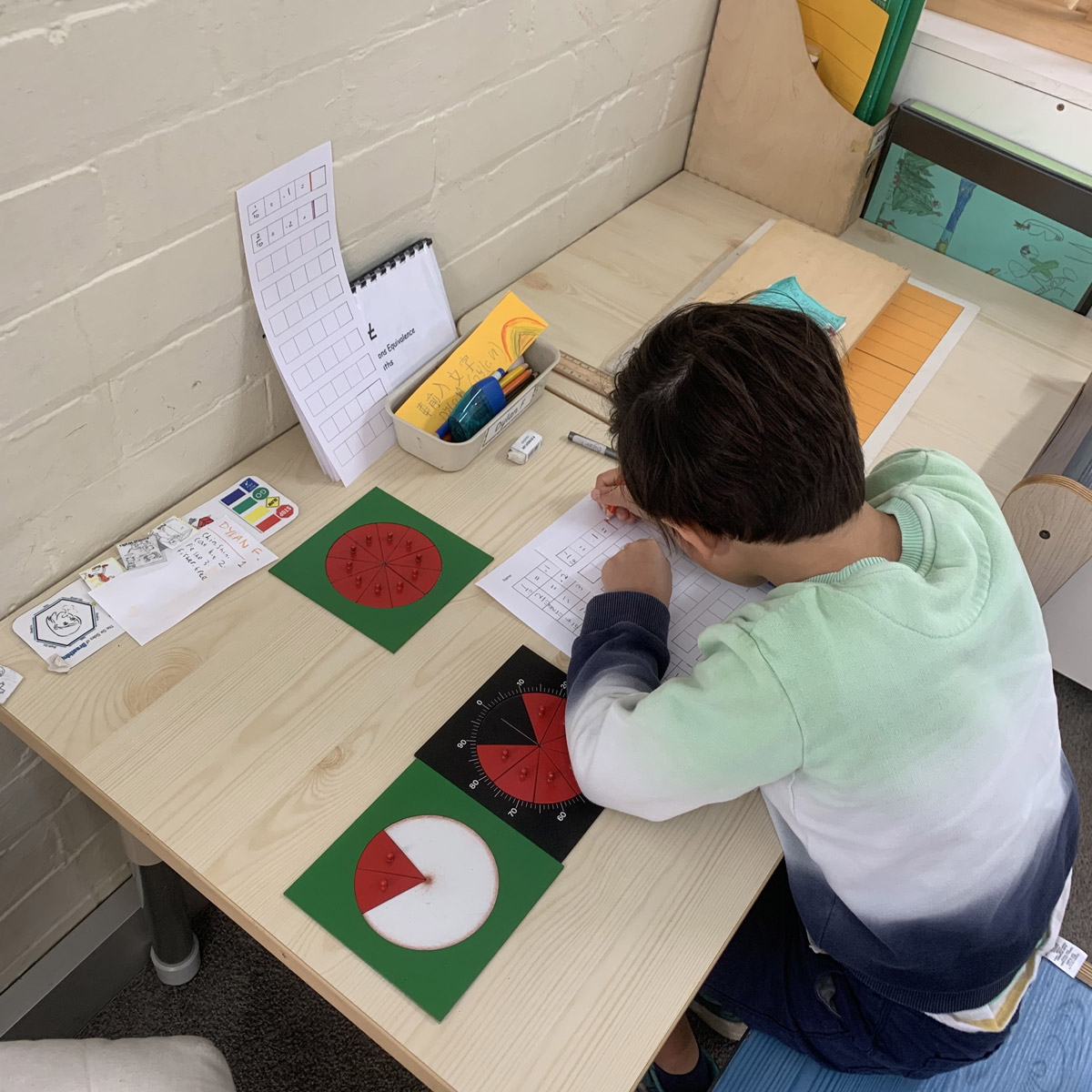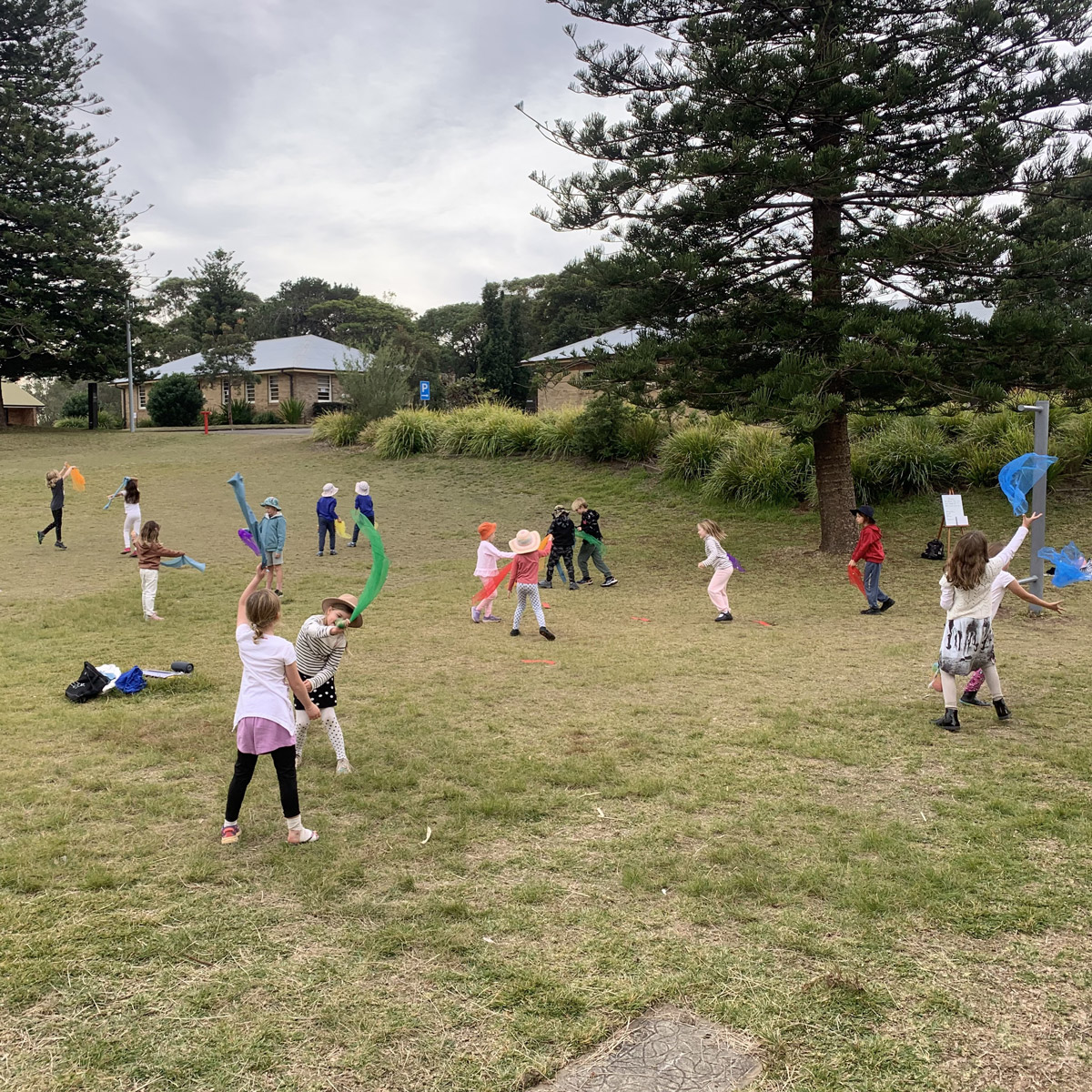 This week our students embarked on a fascinating adventure during the North Head guided Nature Bushwalk. They immersed themselves in the wonders of our local flora, discovering its remedial properties that were once utilised by Aboriginal Tribes in the area. Armed with pamphlet information sheets, our curious students eagerly ticked off each plant they encountered, deepening their understanding of the rich cultural heritage of the land.
In addition to their nature exploration, our students have been showcasing their individual projects. Flynn captivated the class with his insightful presentation on Ancient Greek Gods, delving into the mythology and symbolism behind each deity. Meanwhile, Antony amazed us all with his meticulously detailed project on Sicily, Italy. Through vivid descriptions and captivating visuals, Antony transported us to the enchanting island, highlighting its history, culture, and breathtaking landscapes.
Montessori outdoor learning is an integral part of our educational approach, fostering a deep connection between students and the natural world. By providing a rich outdoor environment, we encourage exploration, discovery, and hands-on experiences that nurture the development of the whole child. Whether it's engaging in nature walks, gardening, or outdoor group activities, our students develop a sense of wonder, respect for the environment, and a profound appreciation for the interconnectedness of all living things.
—The Yani Team.