2020 Newsletter Term 02 | Issue 04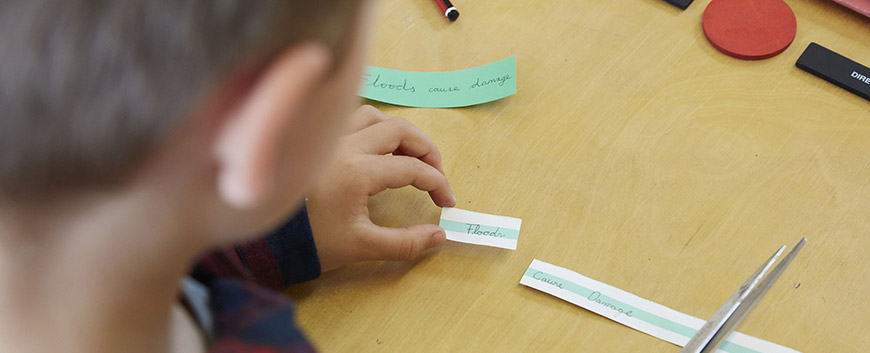 Upcoming events & Important Dates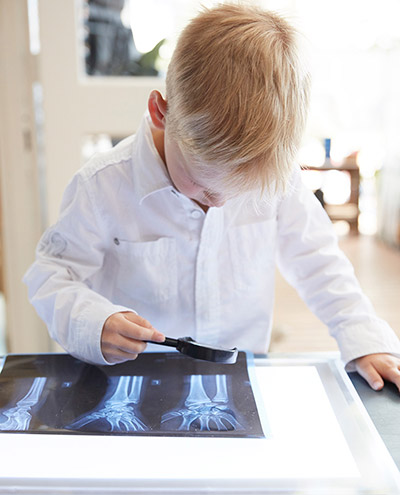 Monday 20th July – Staff Development – Pupil free day
Tuesday 21st July – Students return
July 27-31st – Parent teacher conferences Elouera & Cooinda
Wednesday 29th July – School Tour: Primary Campus – 9.30am
August 3-7th – Parent teacher conferences Burbangana
10-14th Aug – School Camp – stage 3
Thursday 20th Aug – School Tour: Primary Campus – 9.30am
Wednesday 26th Aug – School Tour: Preschool Campus *Cancelled
24-28th Aug – Book Week
Monday 31st Aug – Music & Poetry: Primary *Cancelled
Monday 31st Aug  – Maria Montessori's birthday
Tuesday 1st Sept – Music & Poetry: Preschool *Cancelled
Thursday 3rd Sept – Fathers' Day – Preschool Campus 8.30am
Thursday 3rd Sept – Music & Poetry: Preschool *Cancelled
Click
HERE
to see further calendar dates.
Principals Message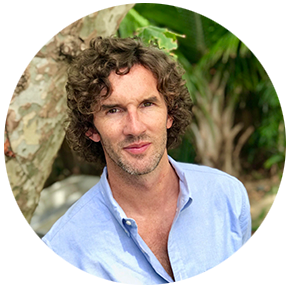 Dear Parents and Carers,
I hope you are well and looking forward to the upcoming holidays. It has been a very testing six months for all, and I want to publicly thank our extended community for making our school such a wonderful and safe place to be. 'It takes a community to raise a child' and this has never been so evident than during the last 6 months. With all sincerity, thank you.
This week, Inspectors from the Department of Education visited our Primary school. Their visit was expected and was to assess the school on everything from curriculum delivery and assessment, to child protection and attendance. The three-hour Inspection involved our policies and procedures being carefully scrutinised and diligent analysis of our pedagogical processes and educational delivery.
I am very pleased to say that the inspectors left with the maximum clearance period of 5 years with 'no recommendations'. Meaning that the Department is extremely happy with the education we offer our children and that we do everything possible to make sure that whilst here, they are safe and secure. This great achievement does not come lightly. The staff have worked day and night, to produce succinct teaching and learning programs and assessment processes that ensure that your children are always on the right path. I am immensely proud to be the principal of this school and thankful to work alongside such an amazing team. In addition to last year's preschool rating of Exceeding, this means that there is no better place for your children to be, than Farmhouse Montessori School.
Finally, today sees Claire, our Stage 3 teacher leave the school to move back to the UK. She will be dearly missed by everyone in our community. She single-handedly spearheaded the opening of our Stage 3 environment and has built a community and a work ethic that will certainly stand the test of time. She played a pivotal role in the curriculum development for our elementary students and in the years to come, these children will move through high school as changemakers and innovators and this is thanks to Claire's hard work and dedication. We will miss her dearly, but we are also excited to hear about her new role as Deputy Head Teacher in her new Montessori school in Cardiff.
And, to the community as whole. Thank you for everything we have achieved this term, our children are happy, the community is strong, and the school is always here if you need us.
Be safe and enjoy your well-deserved holidays.
– Gavin McCormack
ELOUERA | Stage 1 Infant Community
Our Children use processes such as exploration, collaboration and problem solving across all aspects of curriculum everyday. There has been a lot of experimentation going on in Elouera this term! Earlier in the term the children became interested in sink and float after playing in the water tray, and magnets after working with some of the magnetic puzzles.
We set up the sink and float work and the magnetic/non-magnetic work to encourage the children to explore and experiment with these two concepts. Being able to transfer and adapt what they have learned from one context to another is an important disposition for learning.
– Corinne, Debbie & Sarah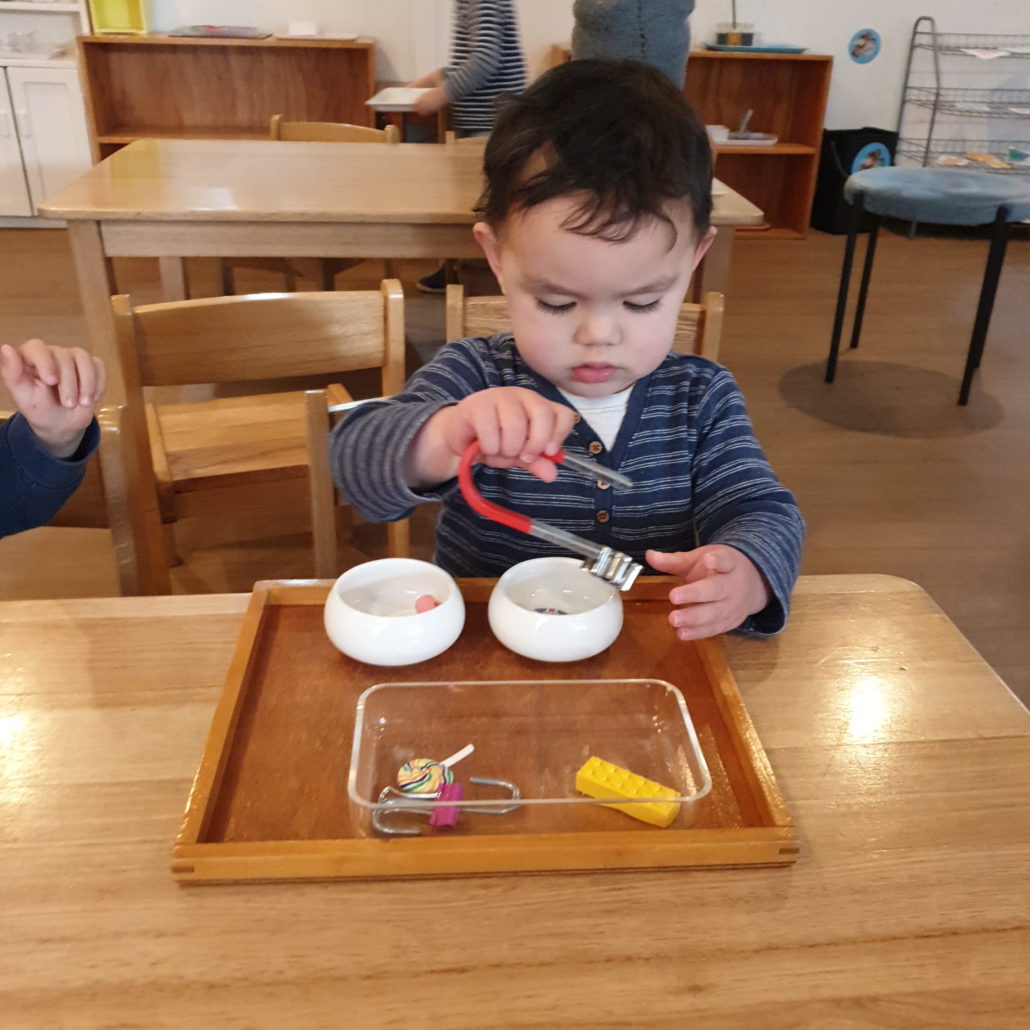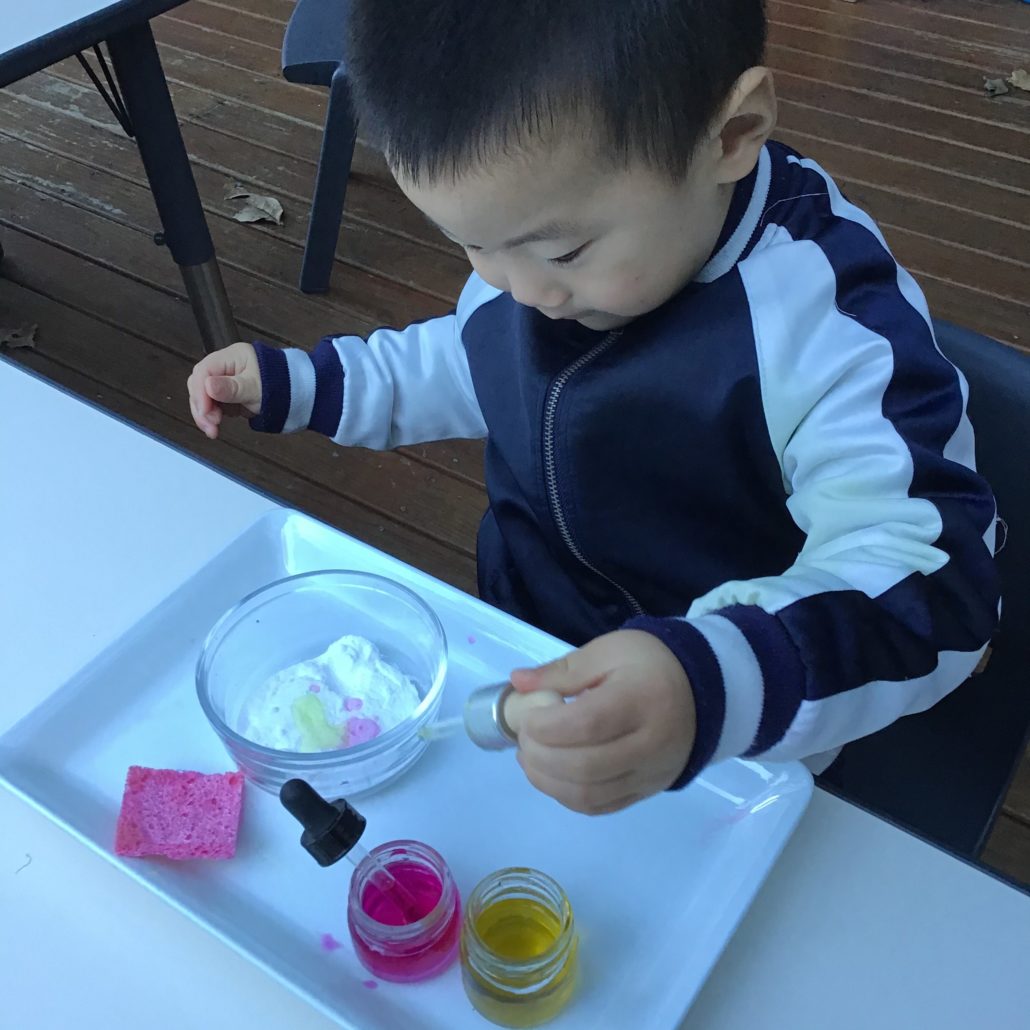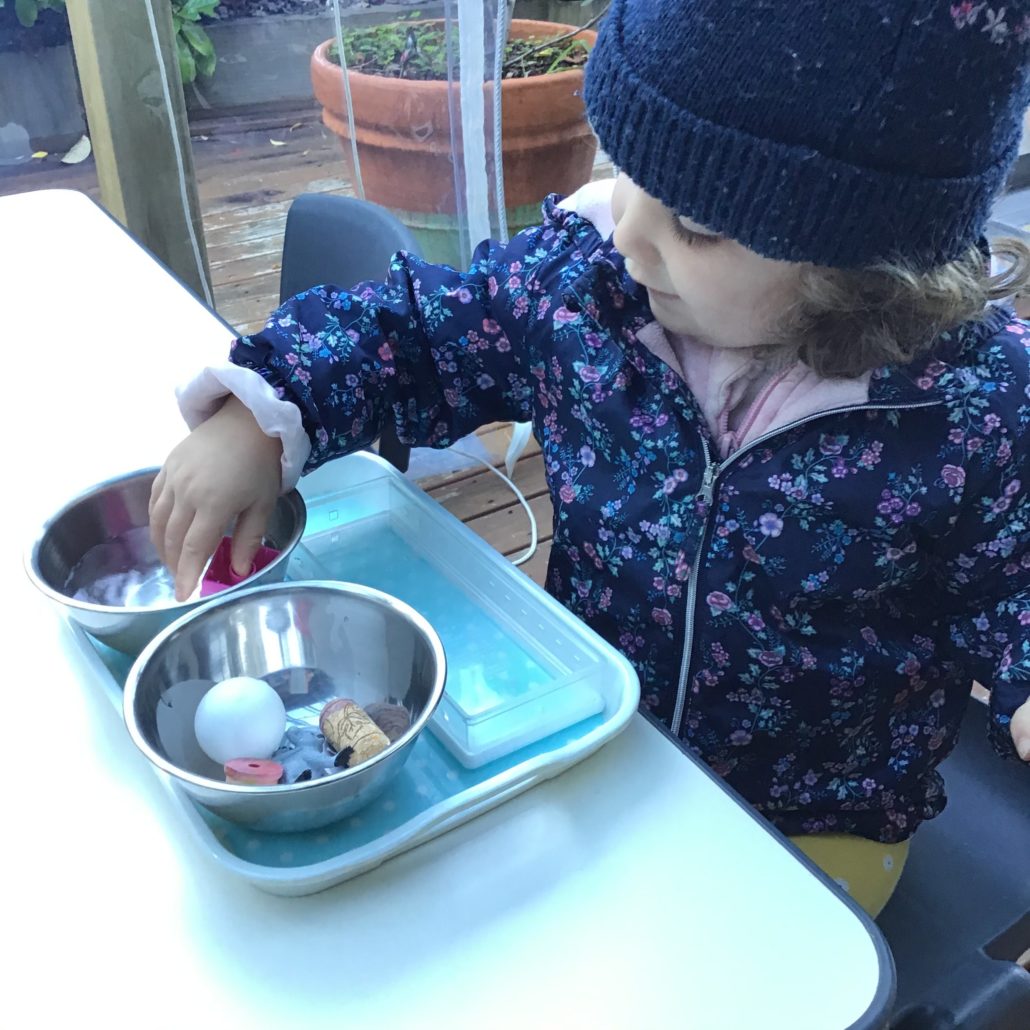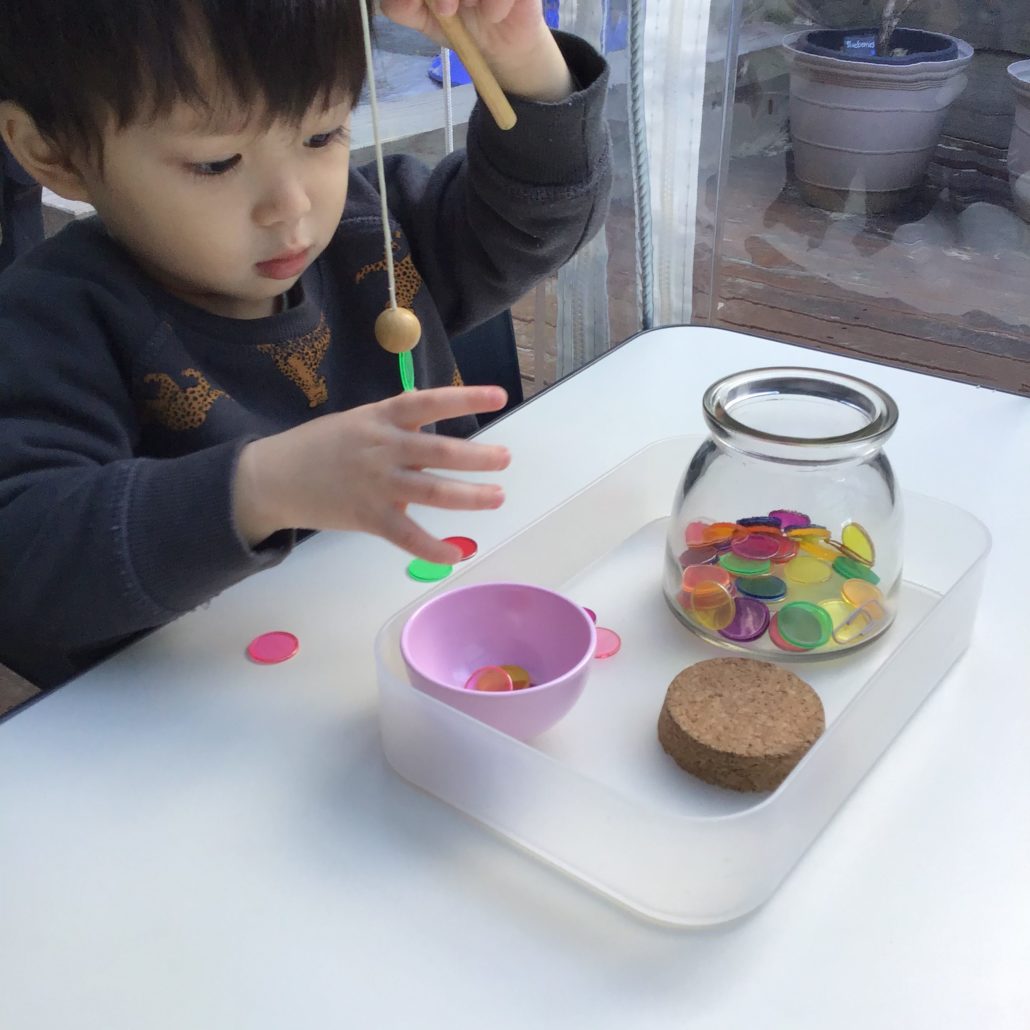 There has been a writing explosion in the Burbangana this term. The children have moved through the activities designed to strengthen the hand for writing and are now displaying skills in letter formation and pencil grip. Through each activity the children are practicing their skills in writing and are forming sound knowledge to progress into reading. The younger children have been inspired by the work their older peers are completing in Kindergarten and are challenging themselves to write their own stories to go with the pictures they draw. These writing skills have also transferred into maths activities with the children keen to write their own addition problems to solve.
We hope you have an enjoyable holiday break and keep up the writing practice.
– Amanda & Teresa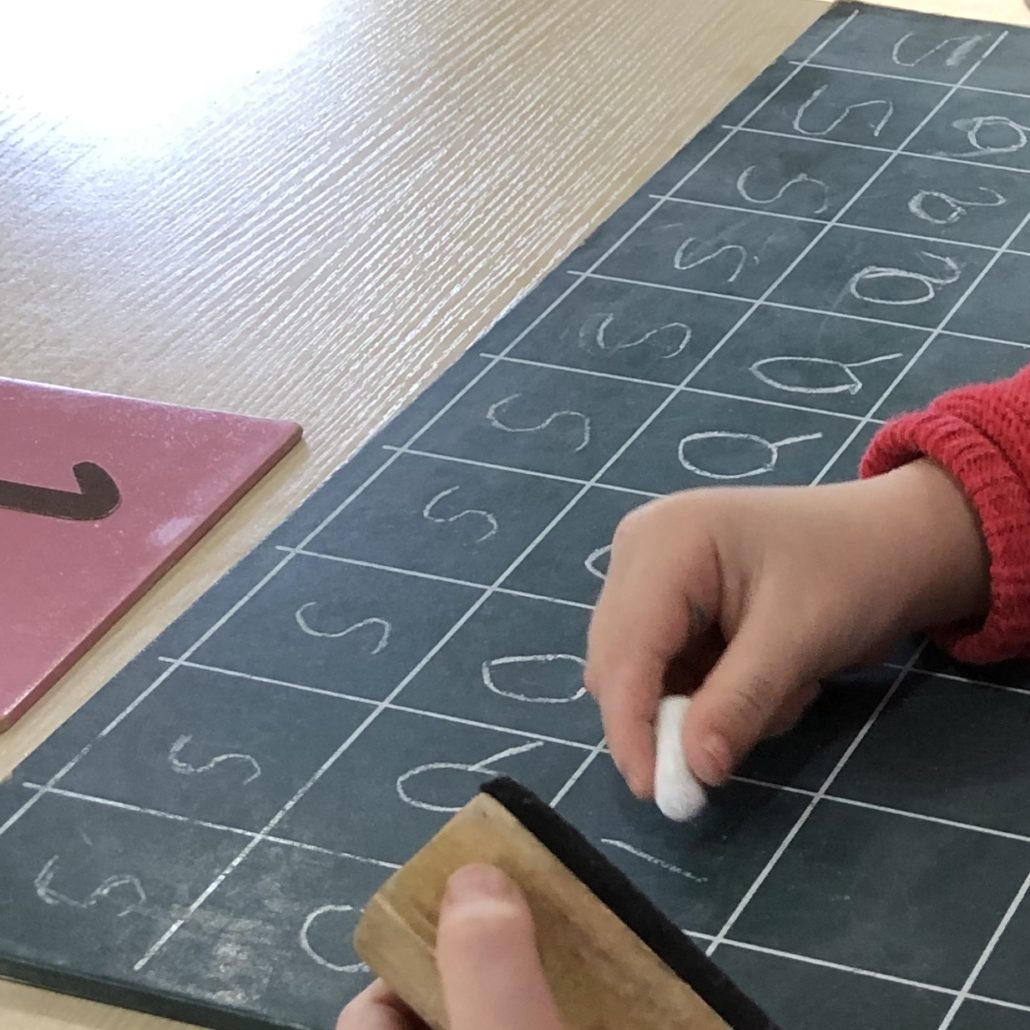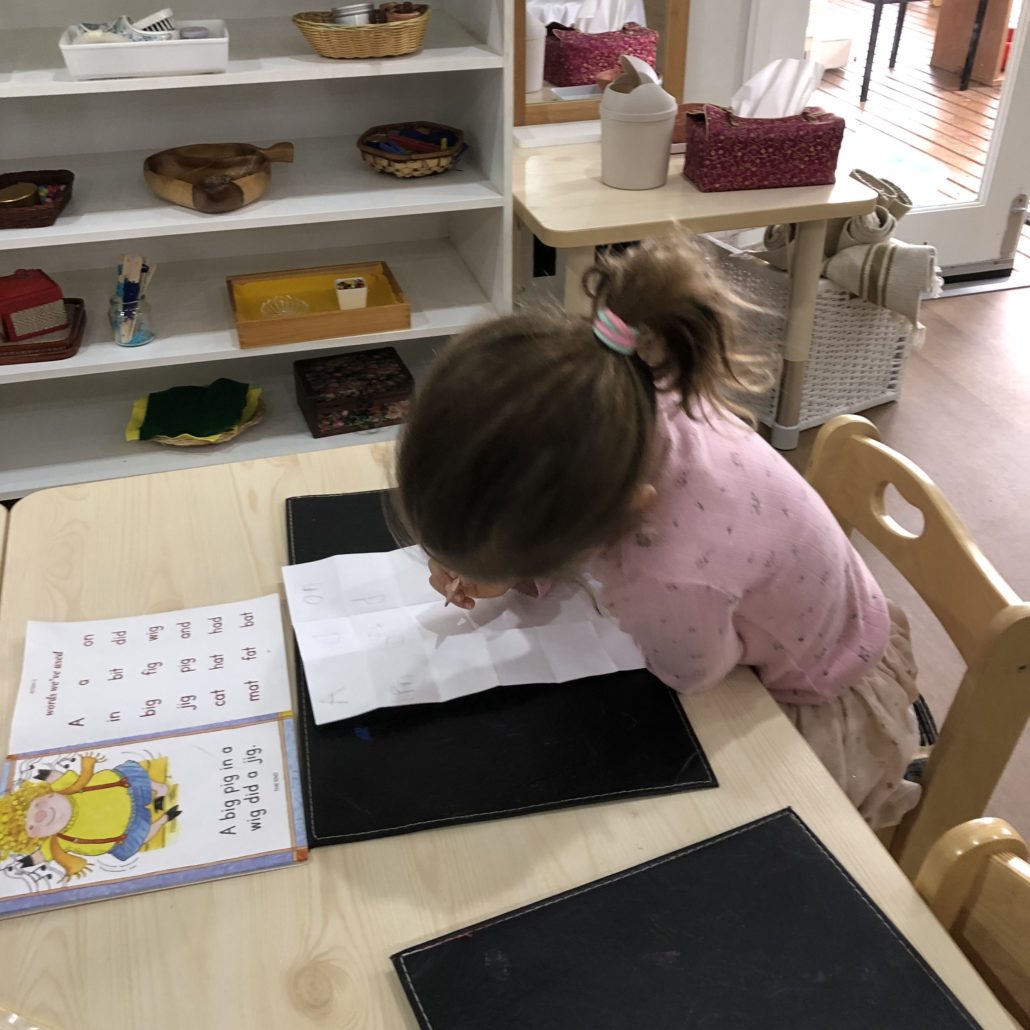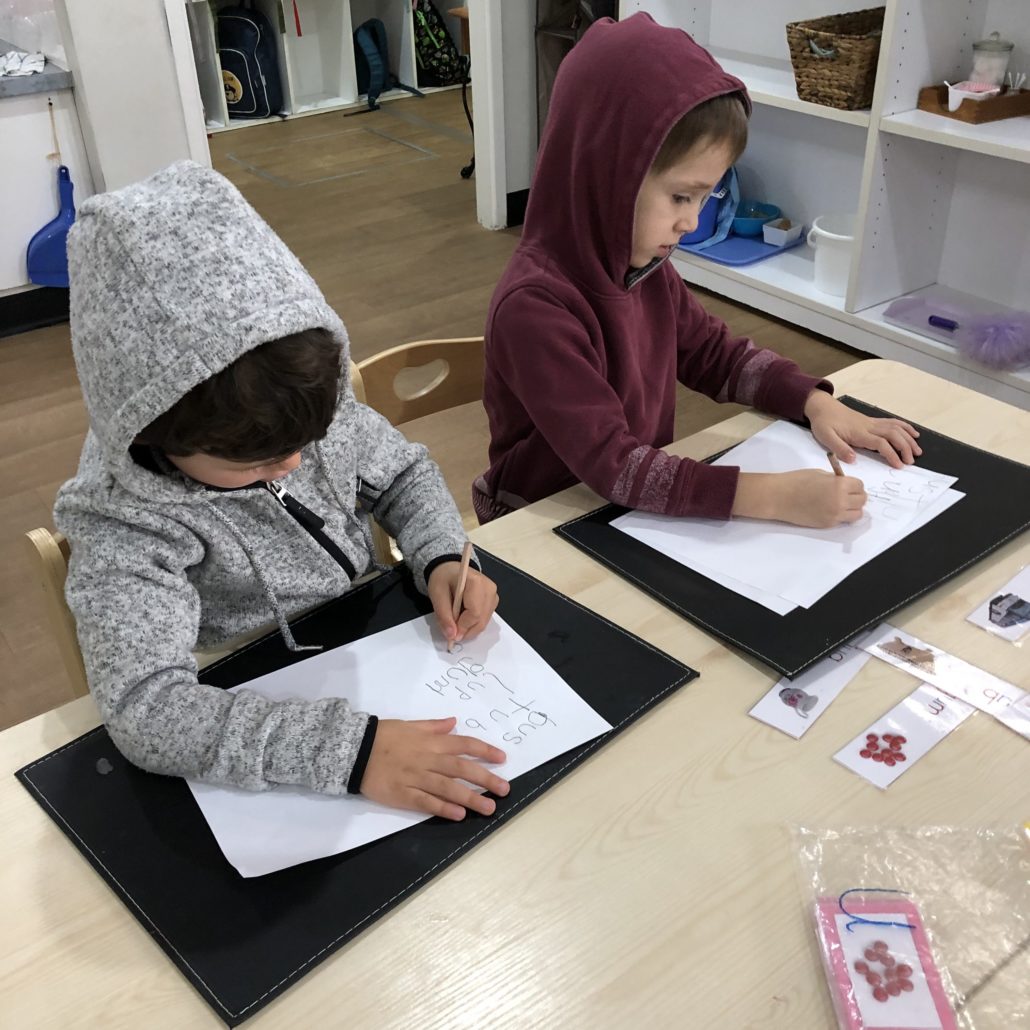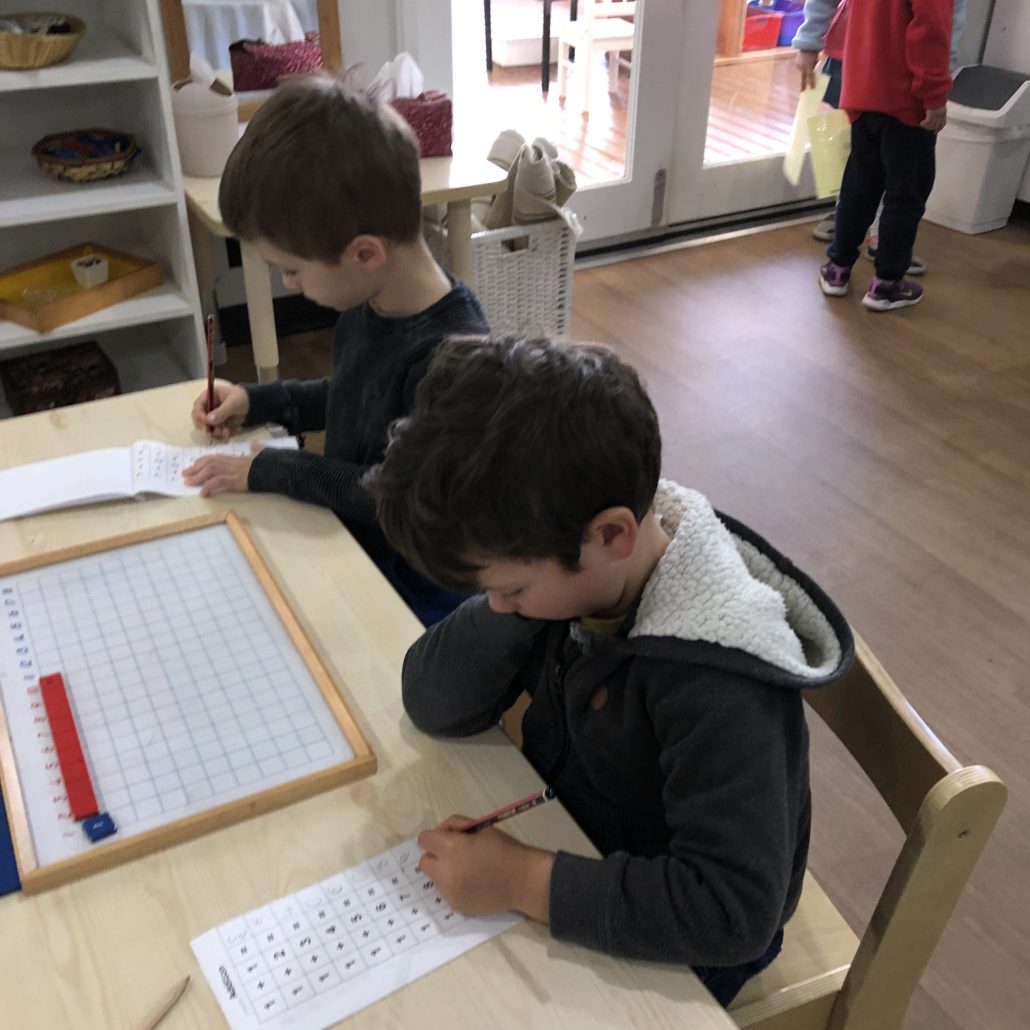 This week was a big week in the garden. The weather gave us the opportunity to plant some spring peas and redo the herb garden.
These activities also give us as educators the opportunity to add numeracy, literacy and science into the experience.
We first needed to brainstorm how we could build a tressell to grow the peas on using what we have around the school. We used old lattice and bamboo poles that had been donated by a parent. Lots of string and talking we finally saw it constructed. We looked at the roots of the peas talked about roots and shoots and conditions for these plants to grow. Some of the children made labels for the garden so we know what we planted.
The chooks also helped by turning over the soil which led to why it is good to have oxygen in the soil….which led to worms…which led to rain…
We hope everyone has a lovely outdoorsy break. Grow some things for spring and enjoy being on the northern beaches. See everyone term 3.
– Jenny, Jo & Angela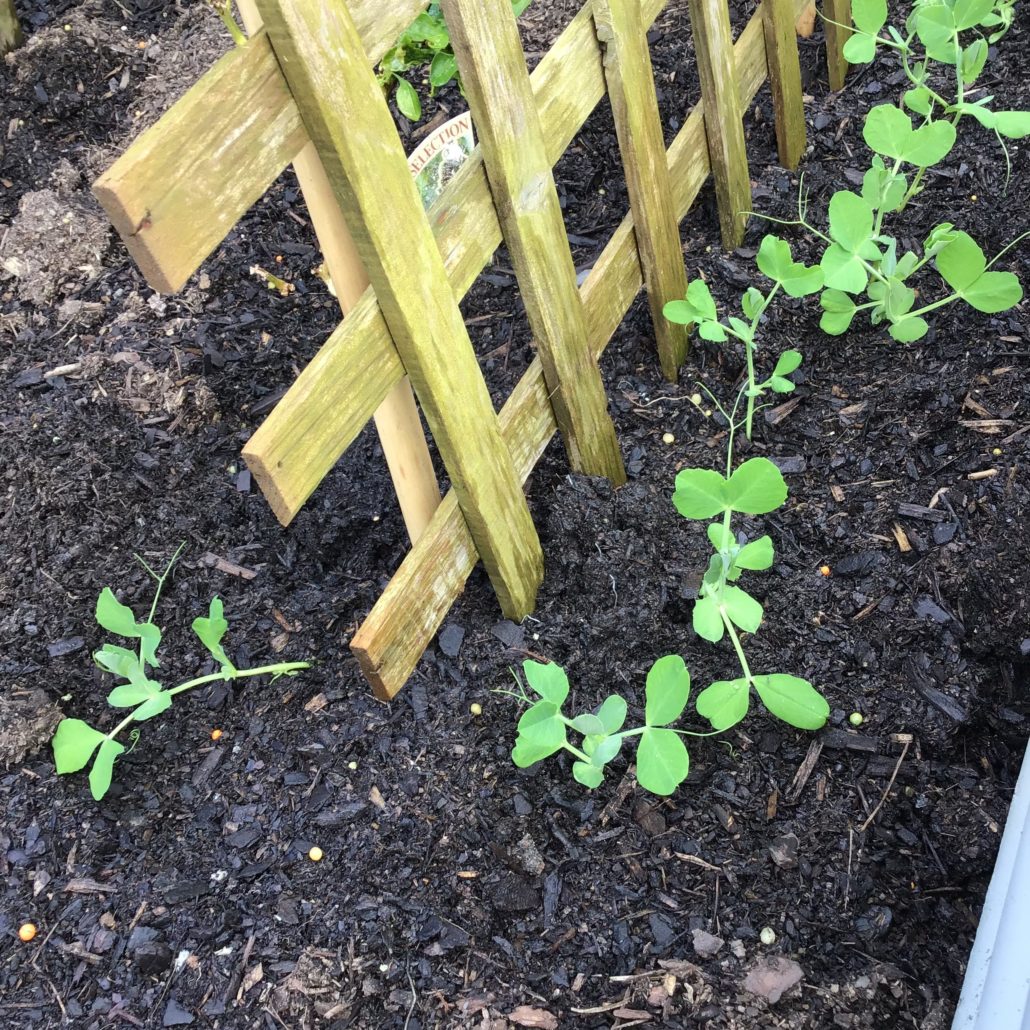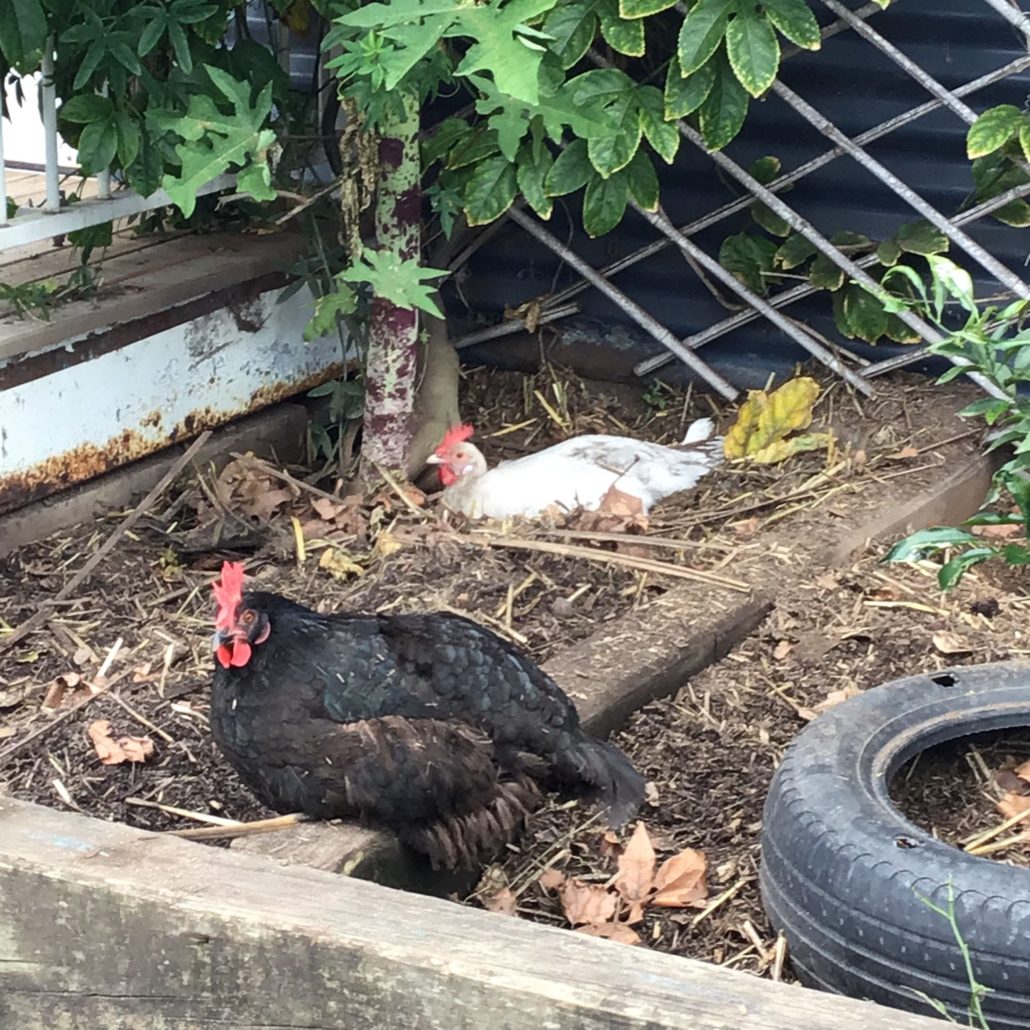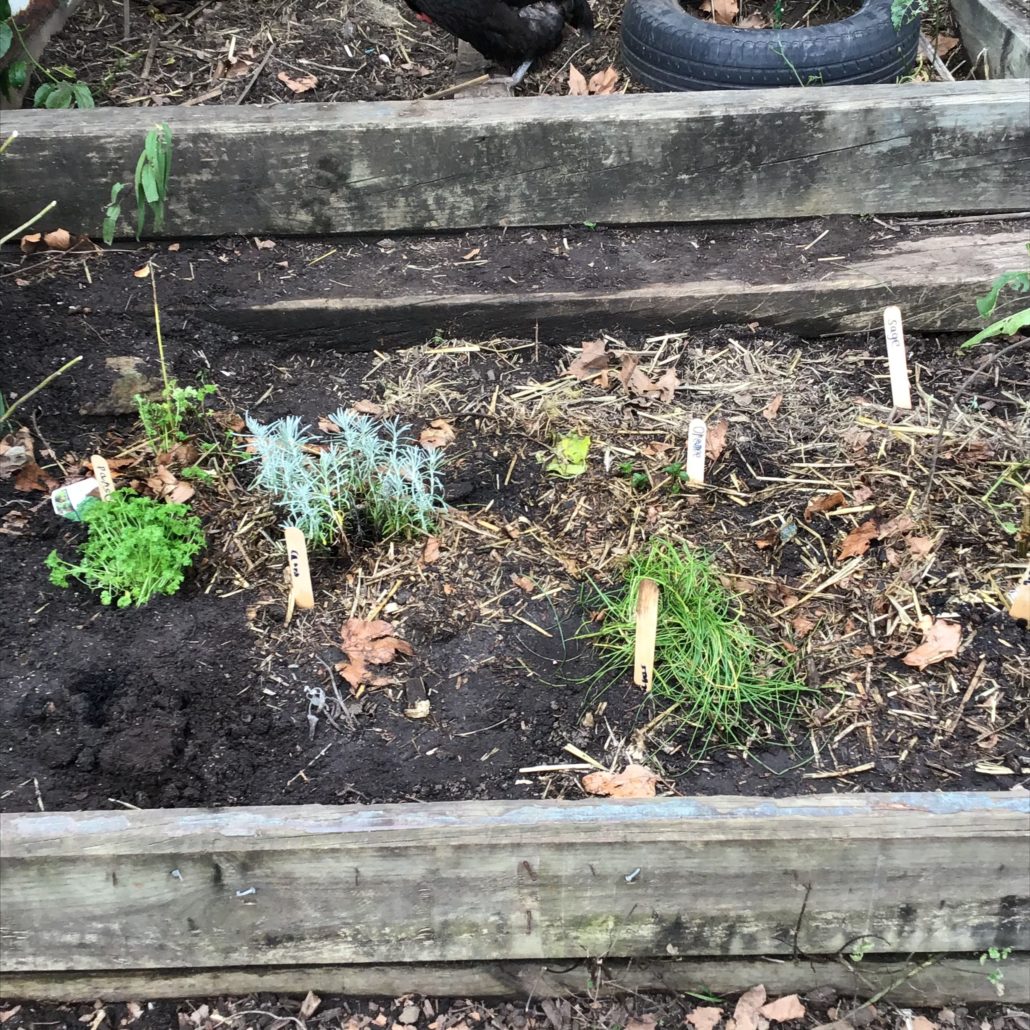 AMAROO | OUTDOOR CLASSROOM
When the garden gives you amazingly delicious gooseberries what do you make? Jam of course and if that doesn't work out you have a delicious gooseberry syrup to put on your homemade pancakes.  Life doesn't always work out the way we intend but sometimes it's even better!  We had lots of fun picking the fruit, cooking it and then making and eating pancakes.  Lesson learned "next time we don't need so much water Dawn". "Or we could put chia seeds in it!"  Love the way the children think.  They wrote recipes, measured the ingredients, counted gooseberries, learned to crack eggs and many more learning opportunities.
We've done lots of gardening, digging, planting and harvesting over the last couple of weeks as it's been so beautiful to be outdoors.
On the deck following on from our All are Welcome theme we discussed a book about Helen Keller as it was her birthday.  The children were fascinated by her story and they tried to experience what it would be like to be deaf and blind by being blindfolded, wearing headphones and then feeling letters and brail.  "It's really hard to do she must have been really clever!"
Enjoy the break everyone, have fun in the outdoors!
– Dawn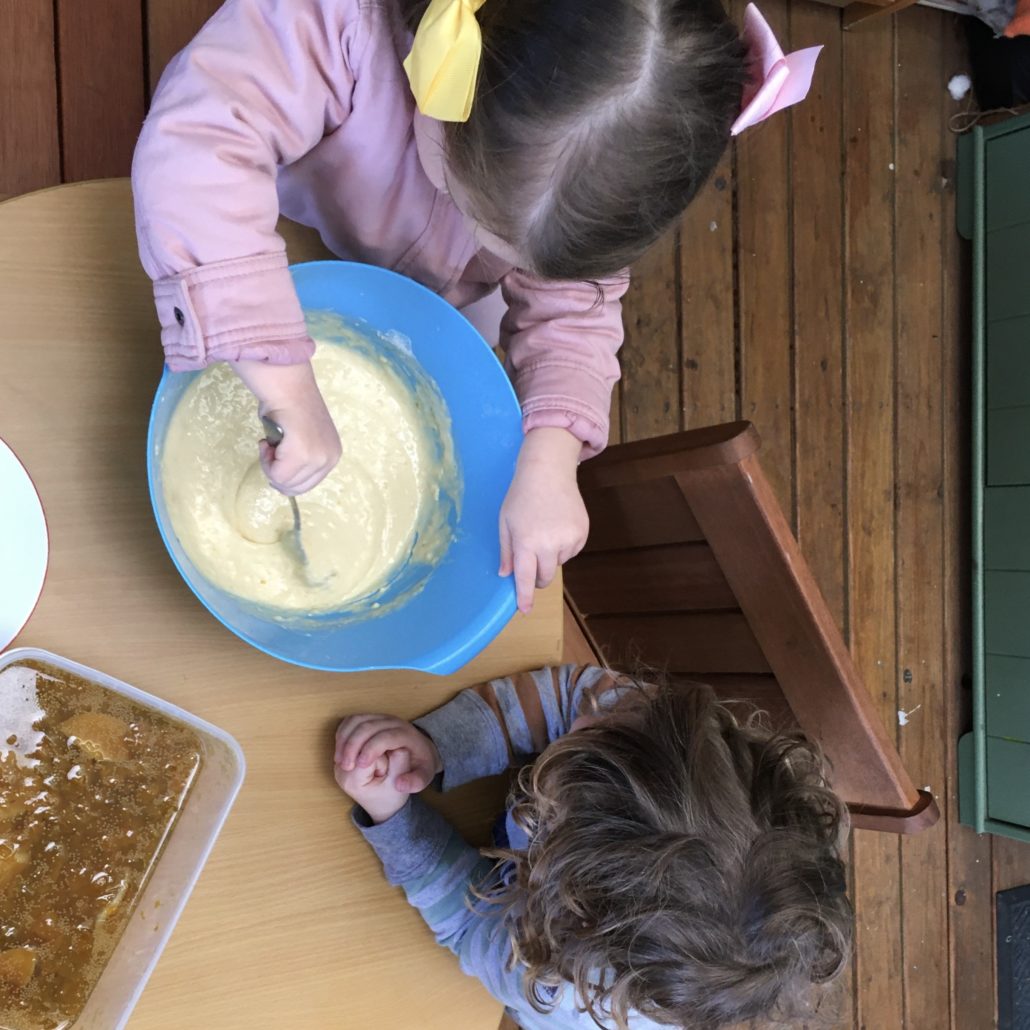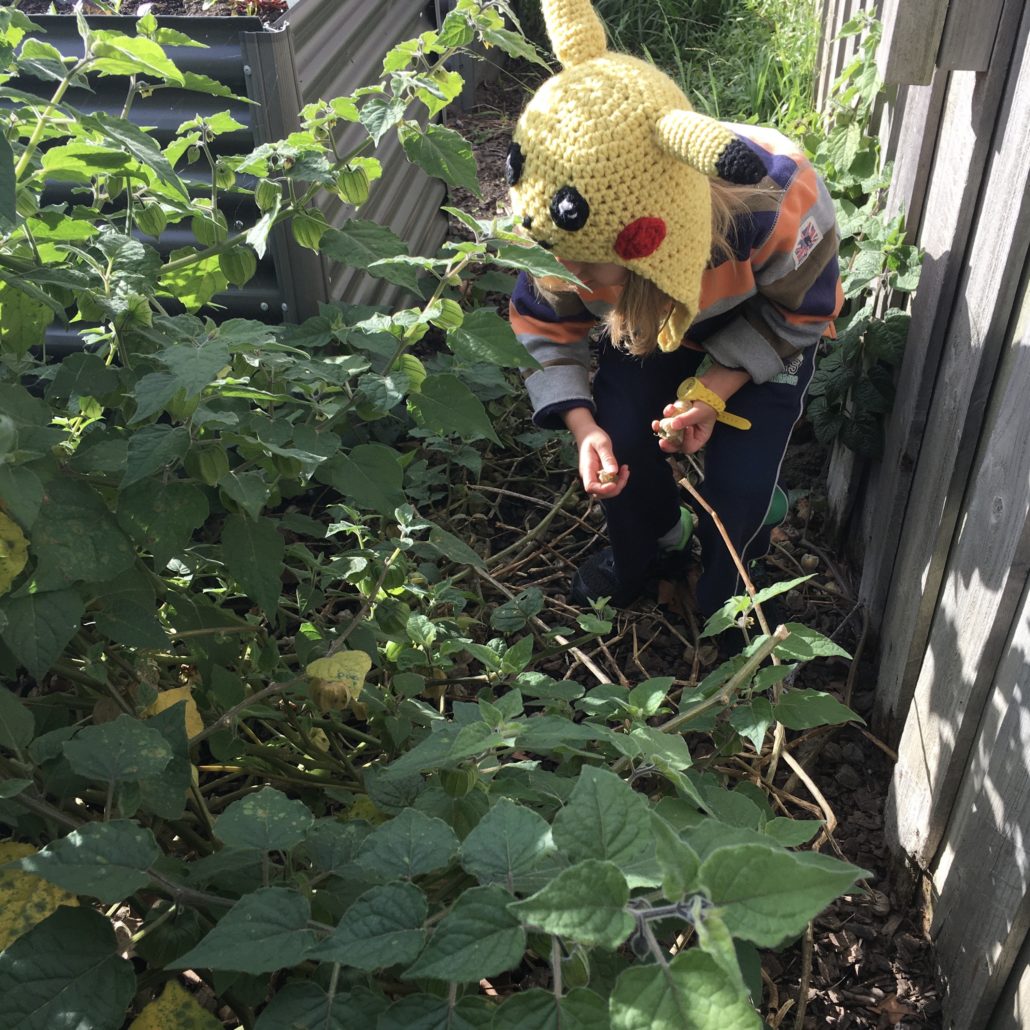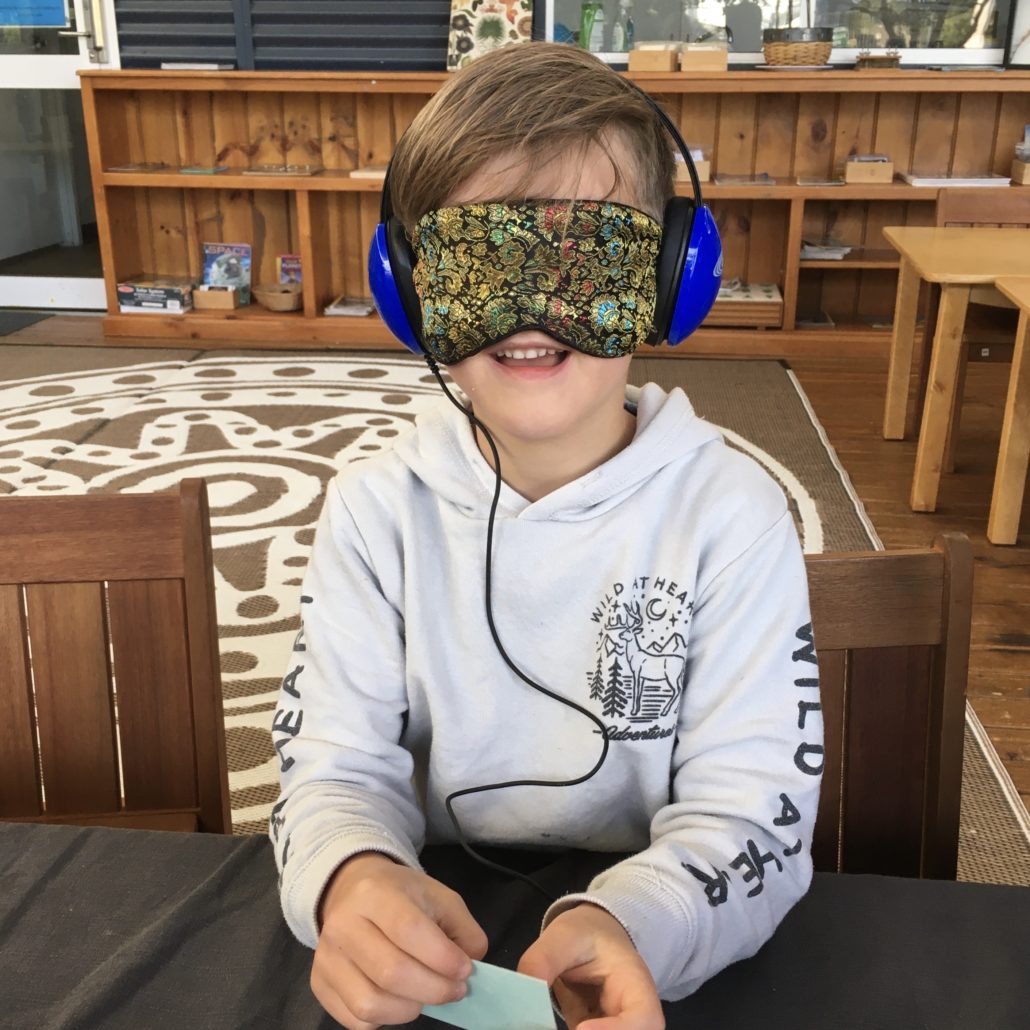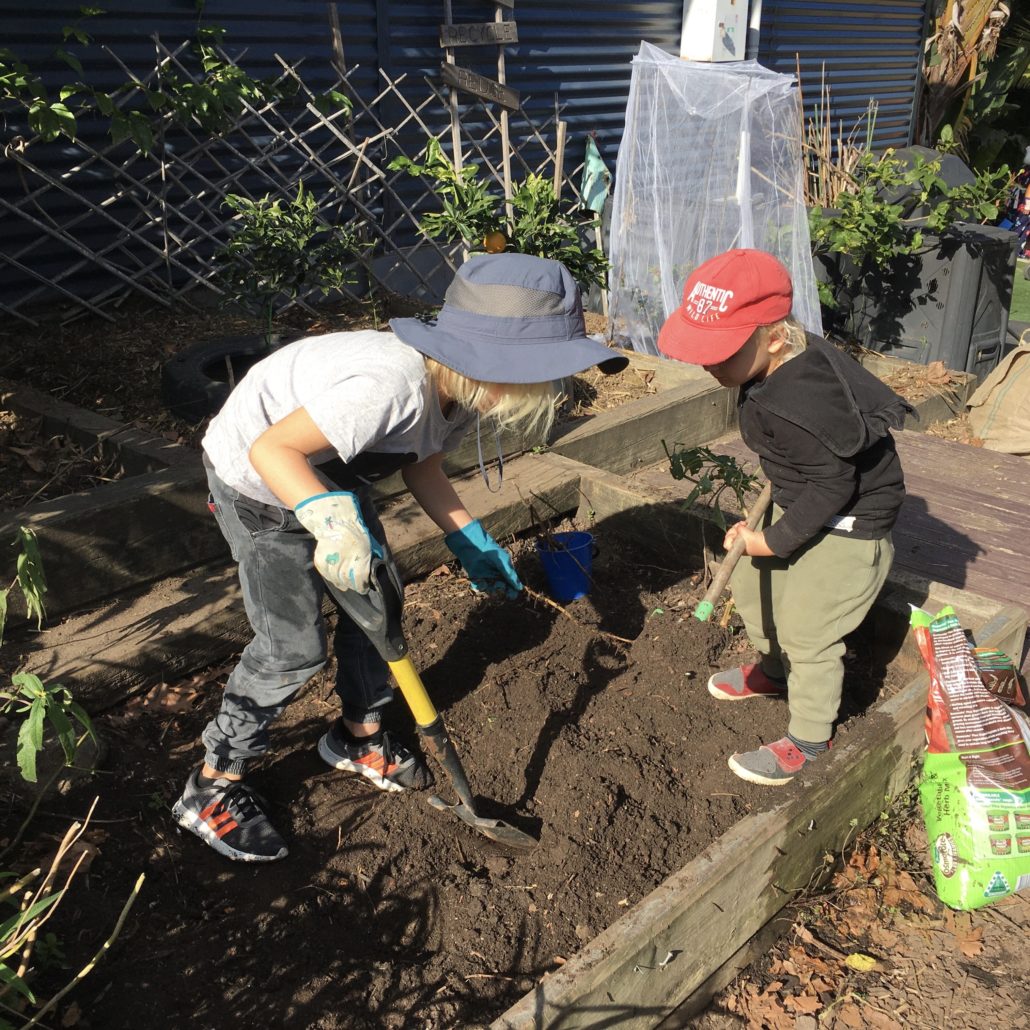 The last few weeks have been busy with looking at different types of houses, places to live and animal habitats. The children made their own houses and thought about the features of a house. Some children added solar panels, lifts, rooftop gardens and various rooms. This led onto many pieces of writing about homes.
We had discussions around animal habitats and how animals adapt to where they live. We chose an animal and painted a habitat that it might live in. In the garden, the children gathered natural materials to make homes for mini beasts. Some habitats had doors, leaves for windows, balconies and a dining area. After waking to Manly Dam, the children continued making habitats. They also noticed creatures already living in the bush land. For example, termites, ants, spiders and worms. Thank you to the parents for helping on the walks.
We had some parents visiting to talk about cycling. They showed us a commuting bike, mountain bike and a racing bike. The children were very interested to learn that you can take your whole home with you and live on a bike for 5 months! They enjoyed trying out a tiny tent. We also learnt about cycling safety including how to fit a helmet.
Have a happy and restful holiday.
– Elizabeth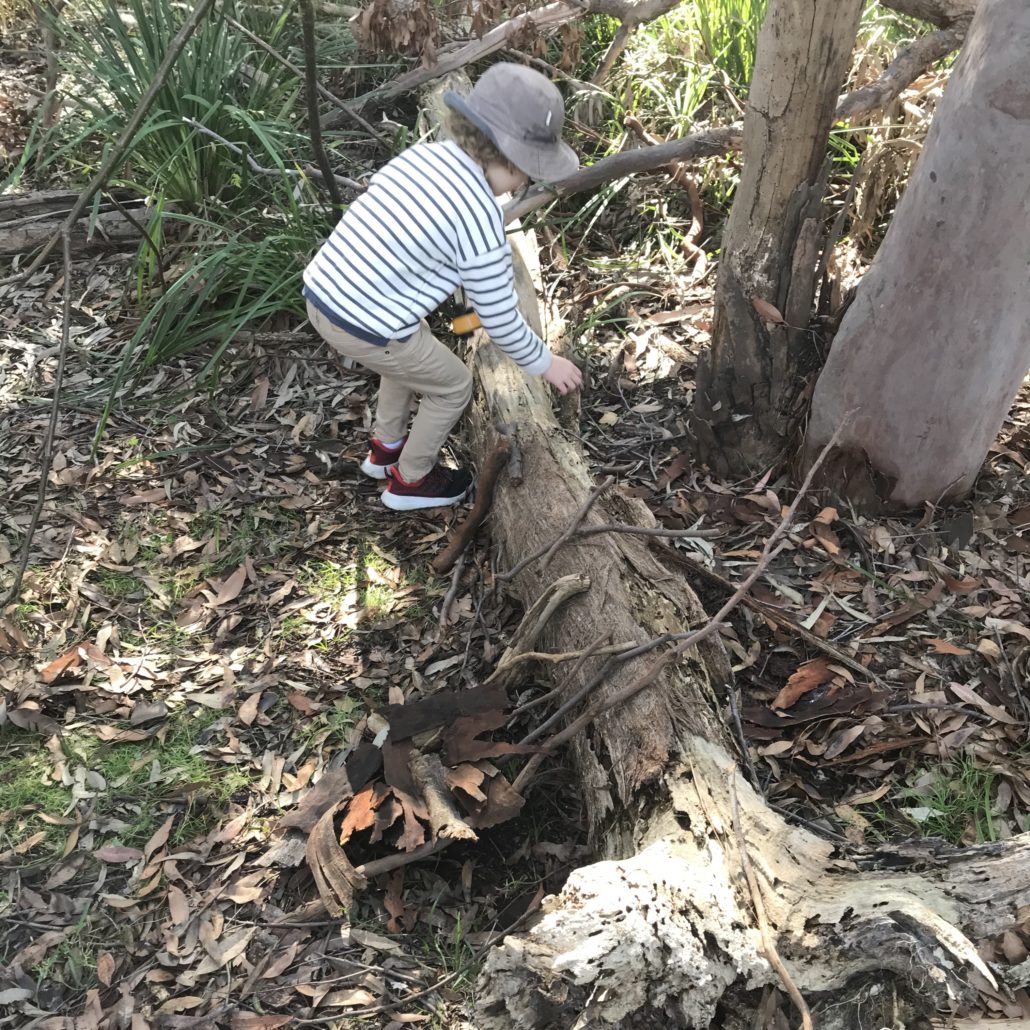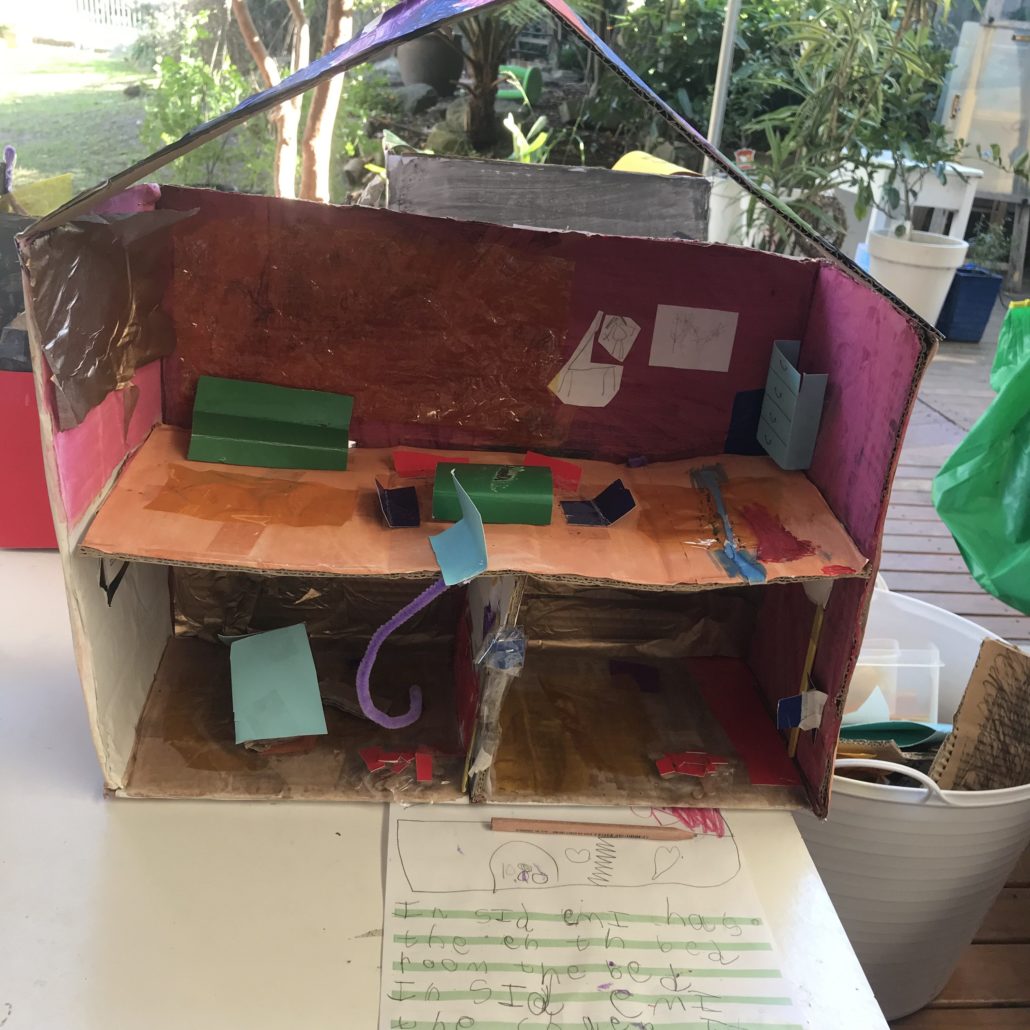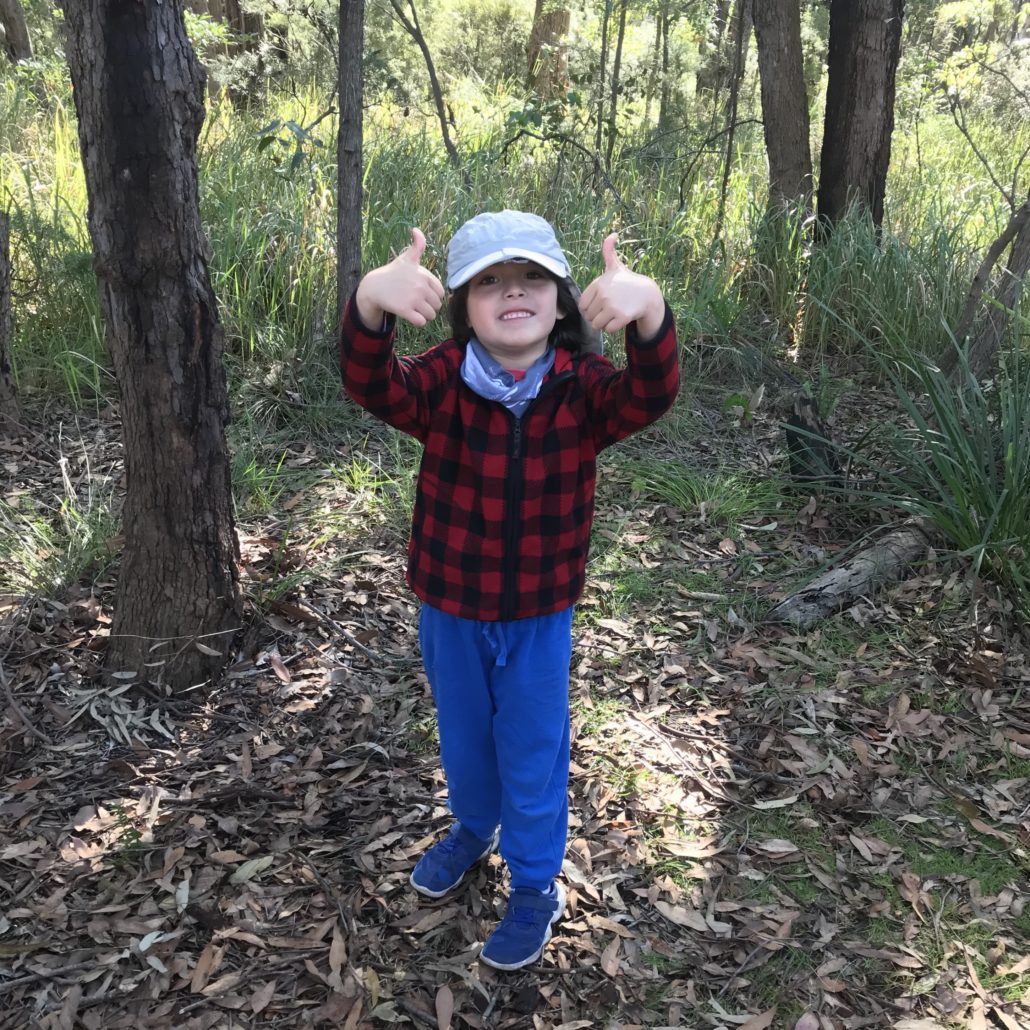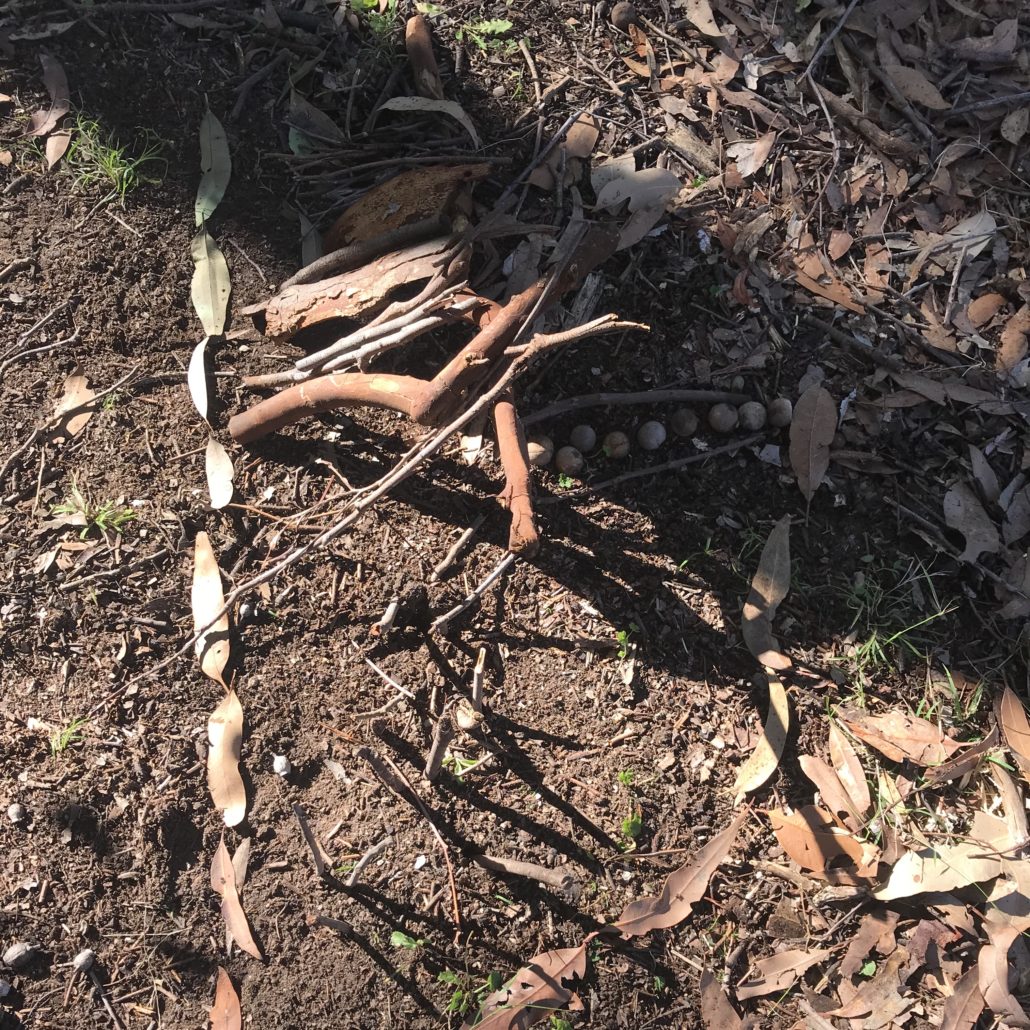 It is the last week of term 2 and we are excited to have some time to relax and have fun during the holidays.
These weeks, some of the Aikya students have been working with the timeline of The Coming Life. We have discussed the amazing evolutionary journey of life and how the Earth has changed over millions of years. This time, we focused on the idea that life is driven by meeting survival needs efficiently. Children started to work on a specific vertebrate and researching questions such as, what is the life cycle of a vertebrate? How did this vertebrate evolve? Does it still exist? What helped it survive/why did it get extinct?
Other children have been having different presentations on Plant Stories. These lessons provide children with a first knowledge of plants leading to the classification of plants in the plant kingdom. Children worked together and learnt about needs of the plants and specific types of plants through pictures, questions, and riddles.
In the meantime, some students have been working with the fraction insets and the coloured beads to learn how to solve additions, subtractions, and multiplications. Working with these materials concretely helps them consolidate the concept and, later, work with it abstractly.
We wish everybody a safe and fun holiday and we will see you soon.
– Laura, Toby, Harshitha & Philippa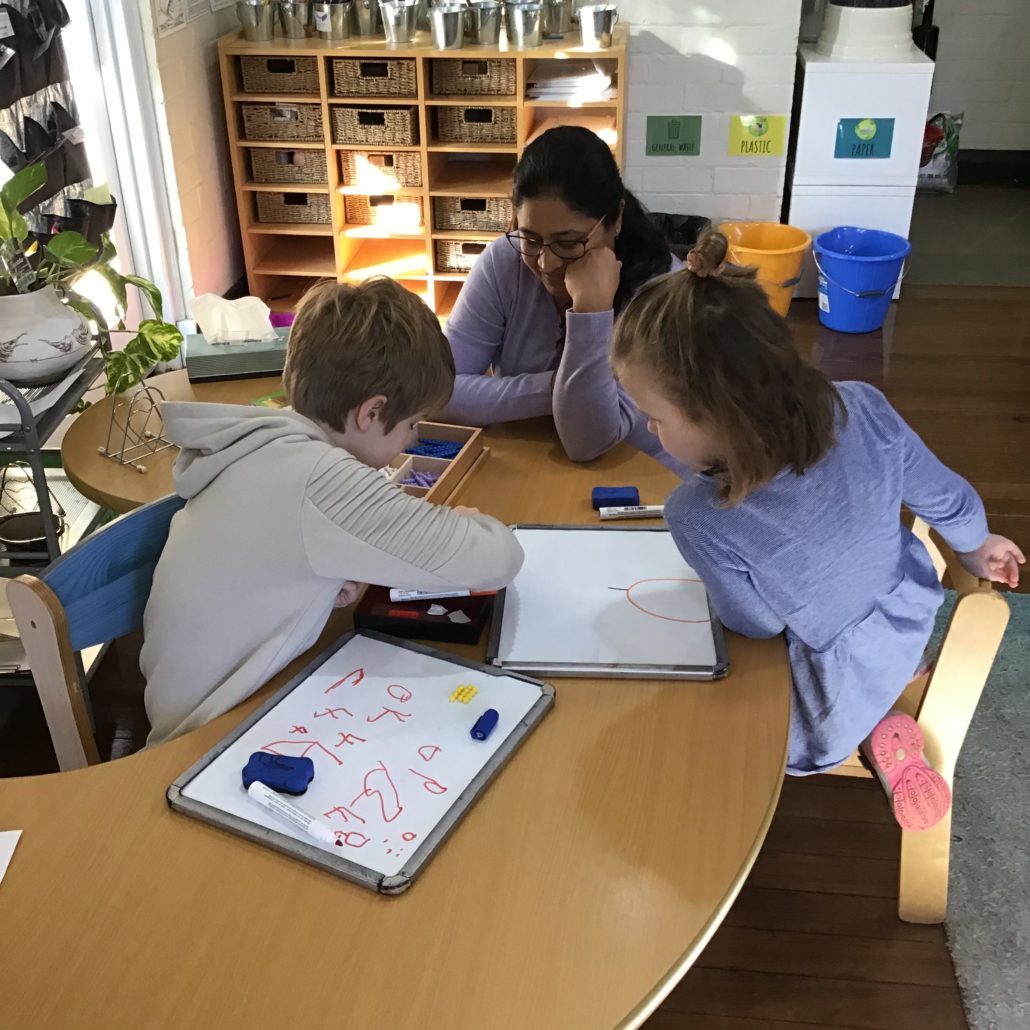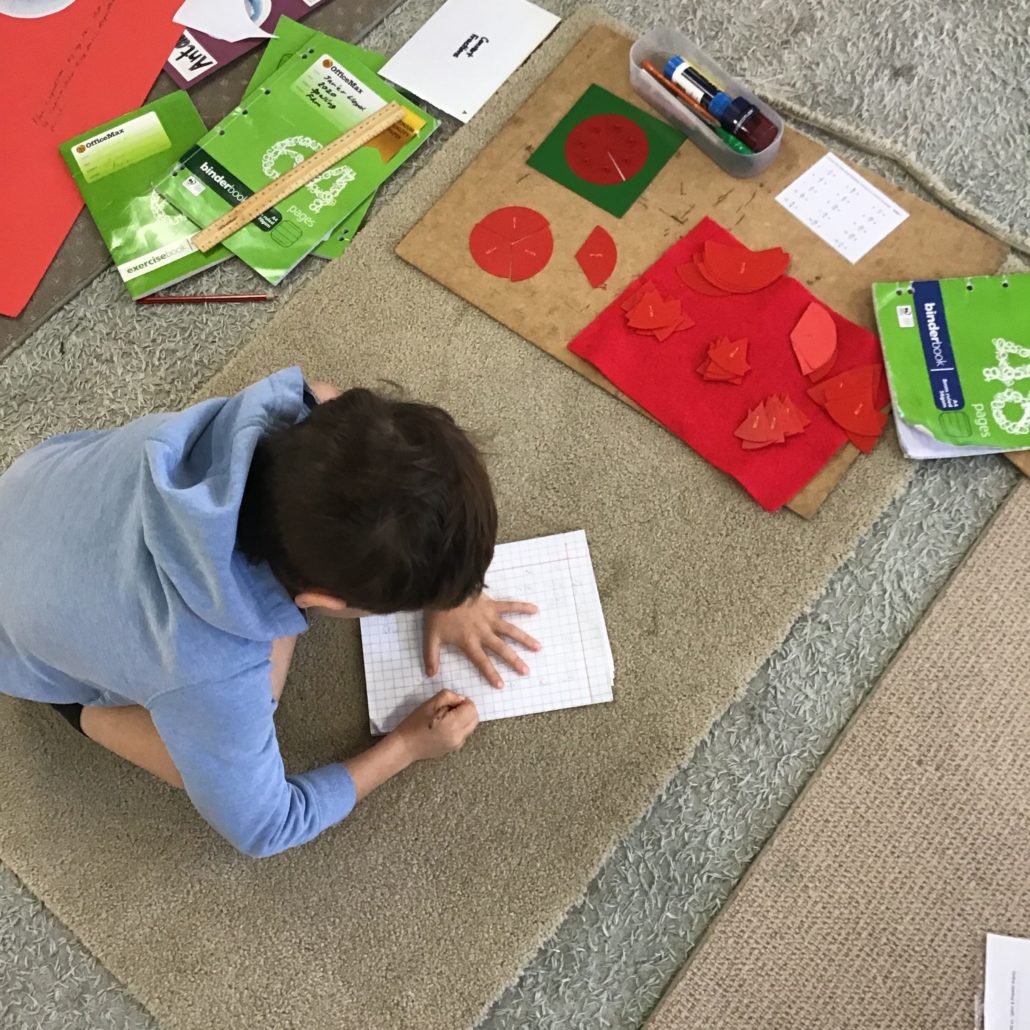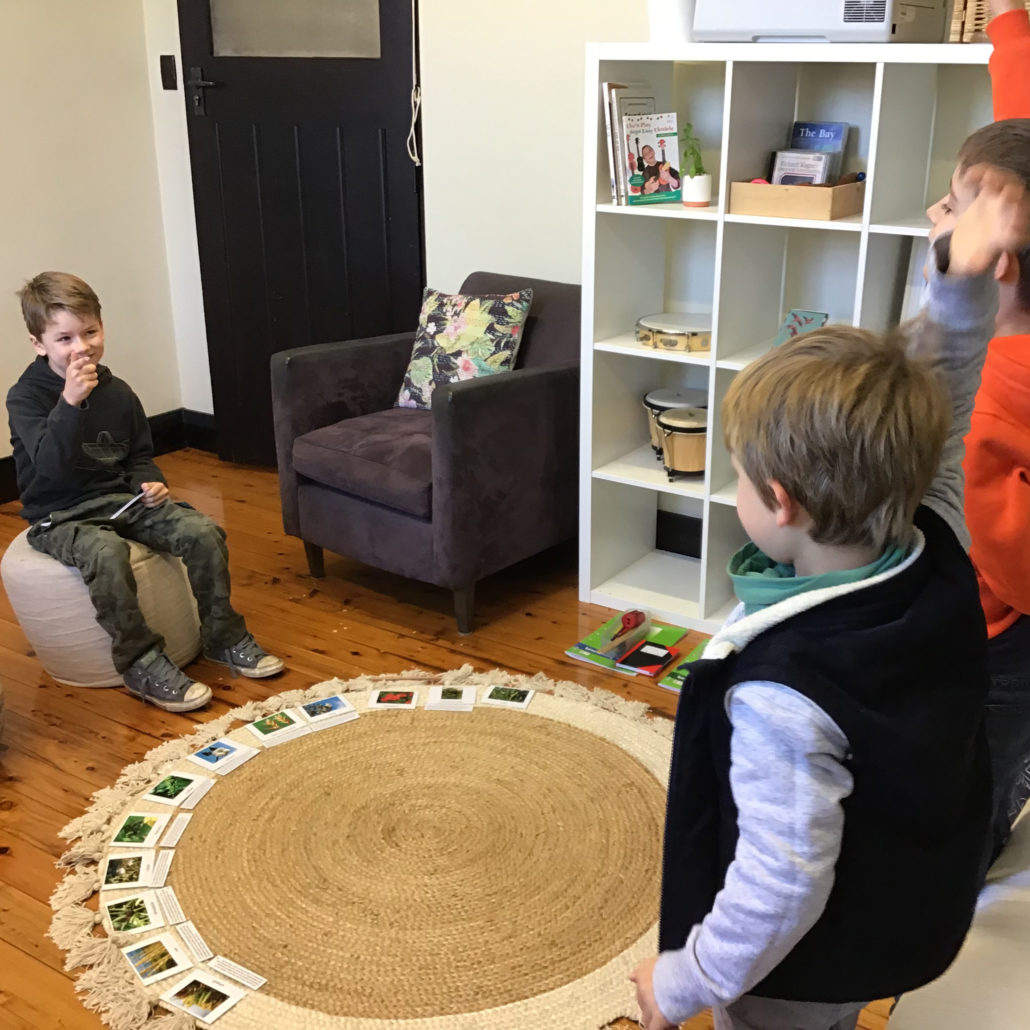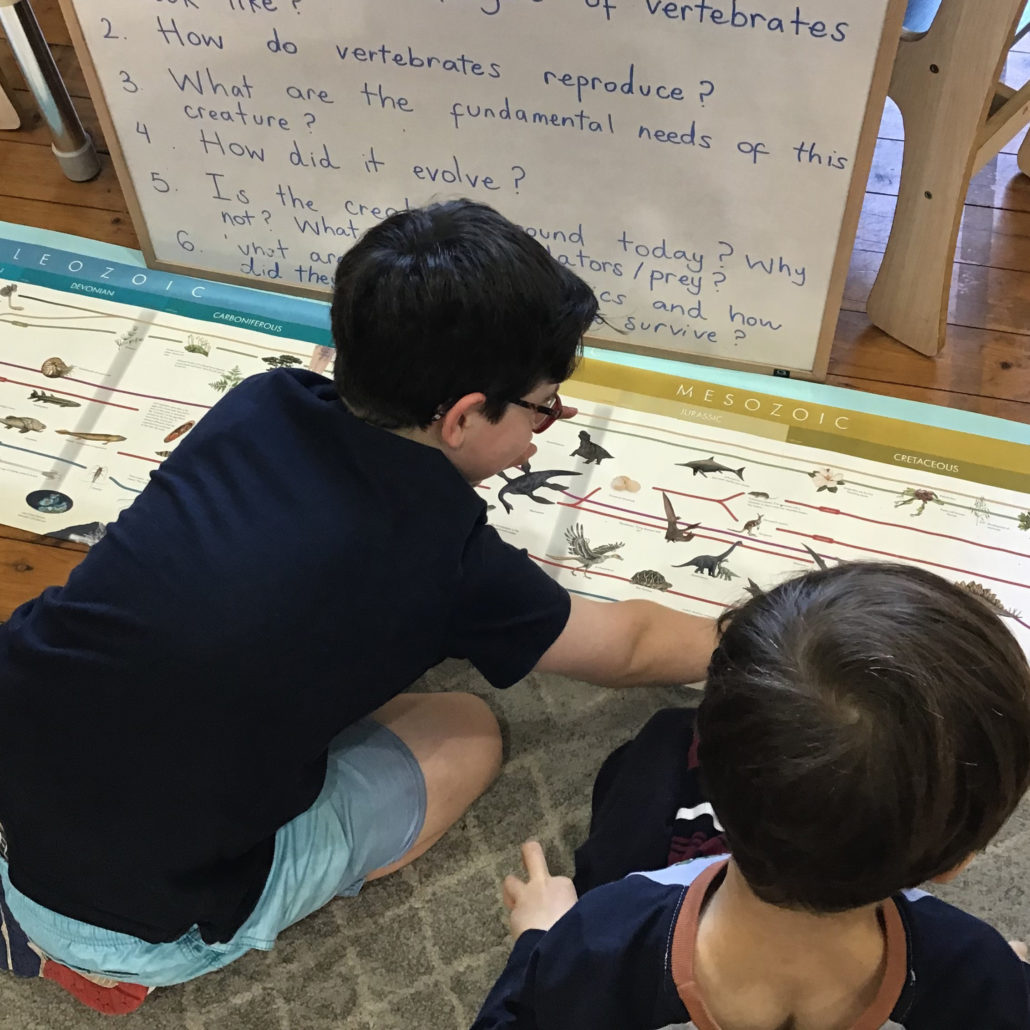 The last few weeks of term have been exciting for us. Last week, the Year 5 students had a lesson on electric circuits, and it was extremely interesting. We made our own circuits with bulbs, switches and batteries and drew a diagram of the circuit. A lot of this lesson was trial and error, working out how to make the lightbulbs light up and we found that if we added more batteries to the circuit, the bulb would get brighter.
The Year 6 Students got to dissect the eye of a cow, it was fascinating and gross at the same time. The protective layer (the cornea) on your eye is stronger than you think. We used a scalpel, sharp scissors, tweezers, an apron and gloves to perform the task. It was a great lesson!
We have been focusing on our team bonding skills and playing sports such as Badminton and Softball Hockey. We have had a lot of fun and have been enjoying learning how to work as a team together to score as many goals as we can.
During our art lessons this term we have been creating collaborative artwork where we each start with a piece of paper and draw something different each time and then pass the piece of paper around the circle to the next person to draw their creation. Each round is different, we would draw shapes, patterns and pictures, using a variety of materials such as paint, pencils and water colours. We enjoyed this artwork a lot.
This is our last Newsletter with our amazing teacher Claire before she moves home to England. We will miss her very much and wish her the best of luck with her family and friends in England.
By Mena, Leo, Milly and Pearl
– Claire, Jessica & Philippa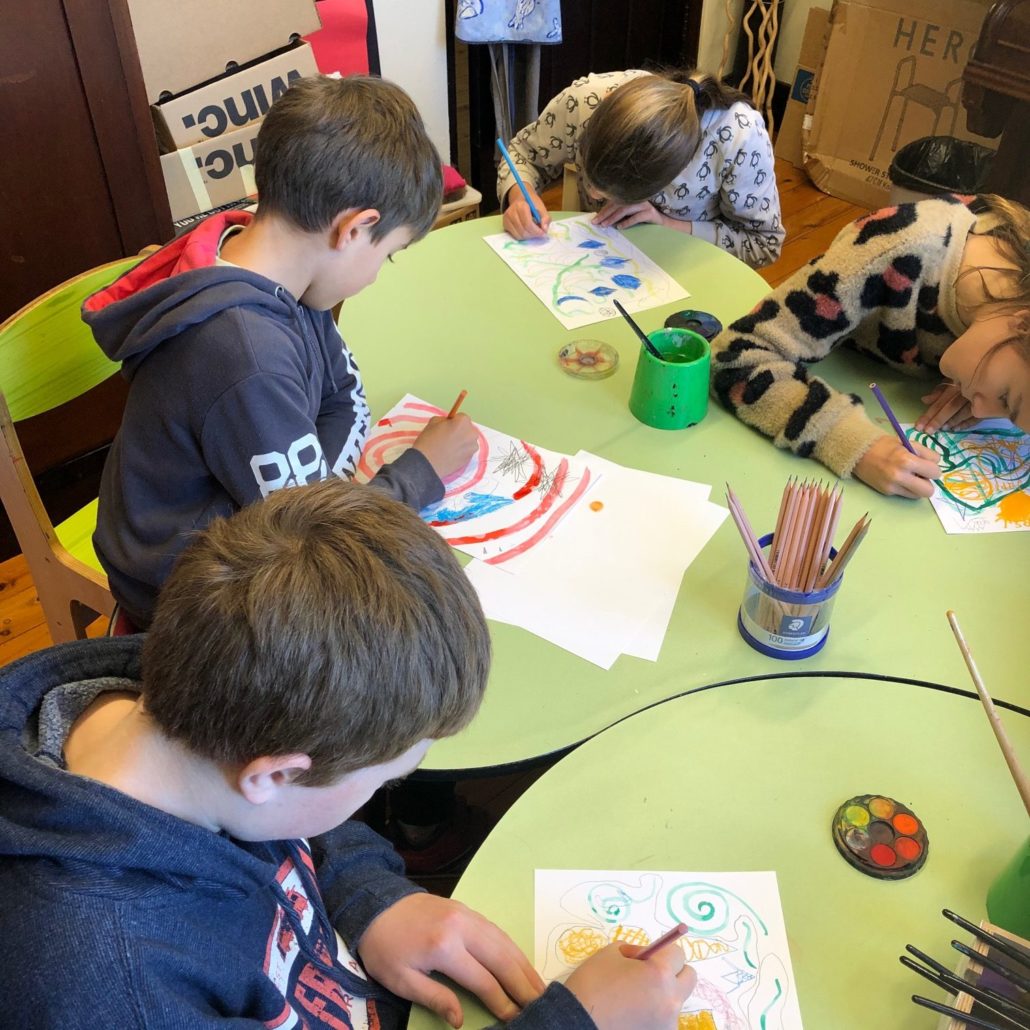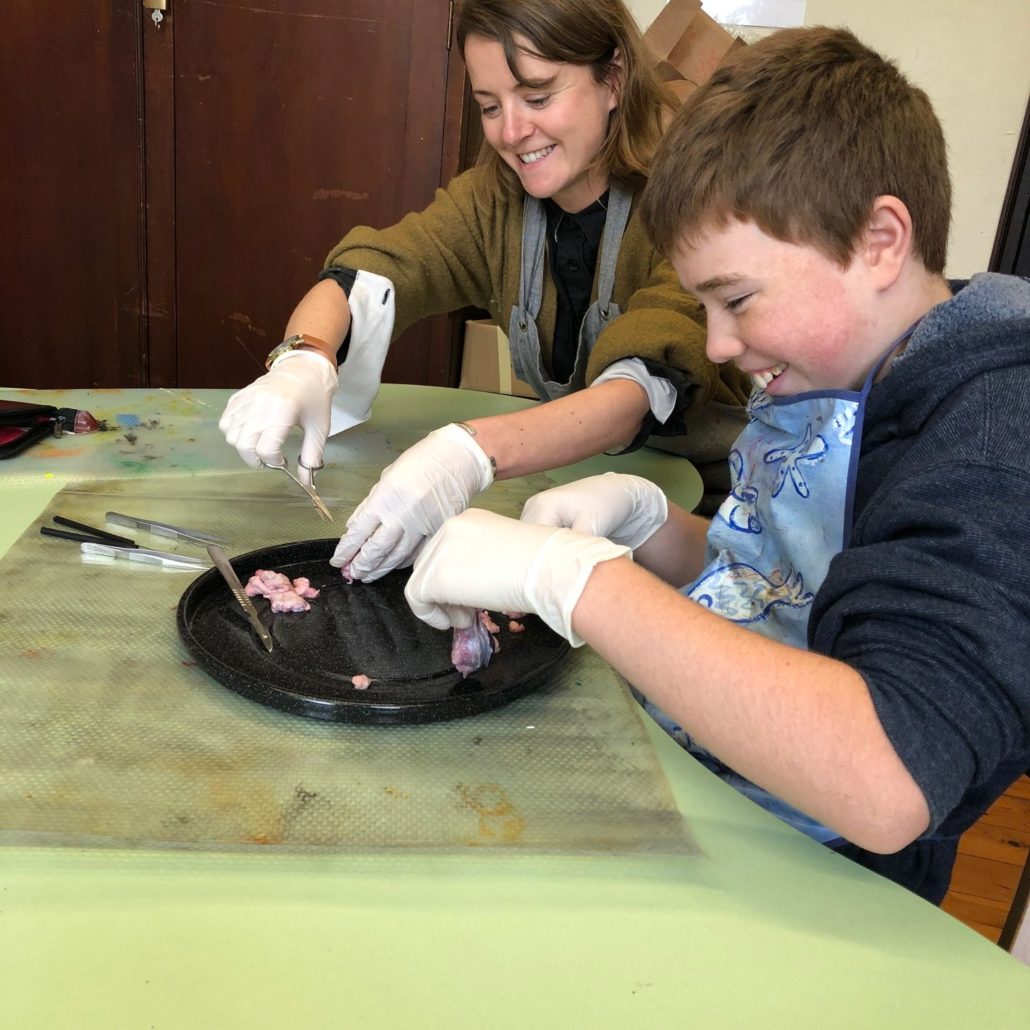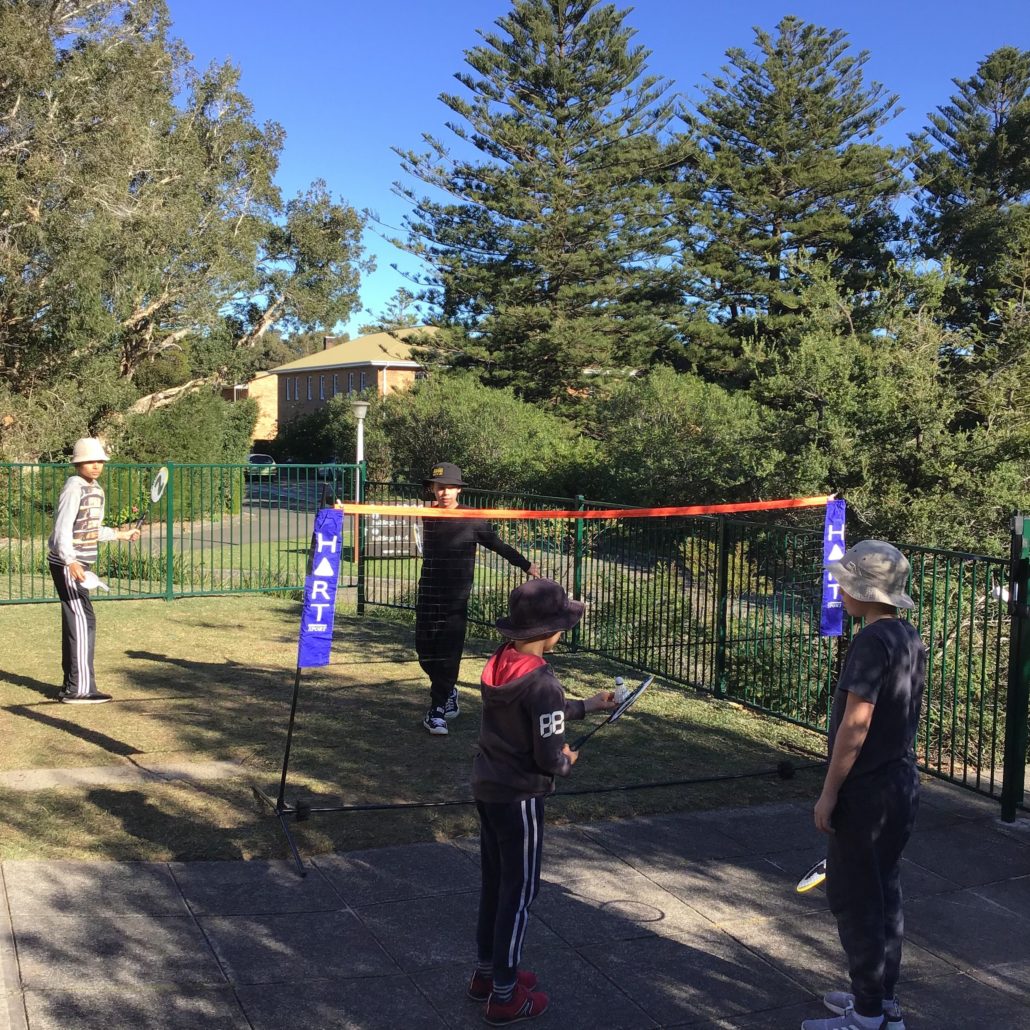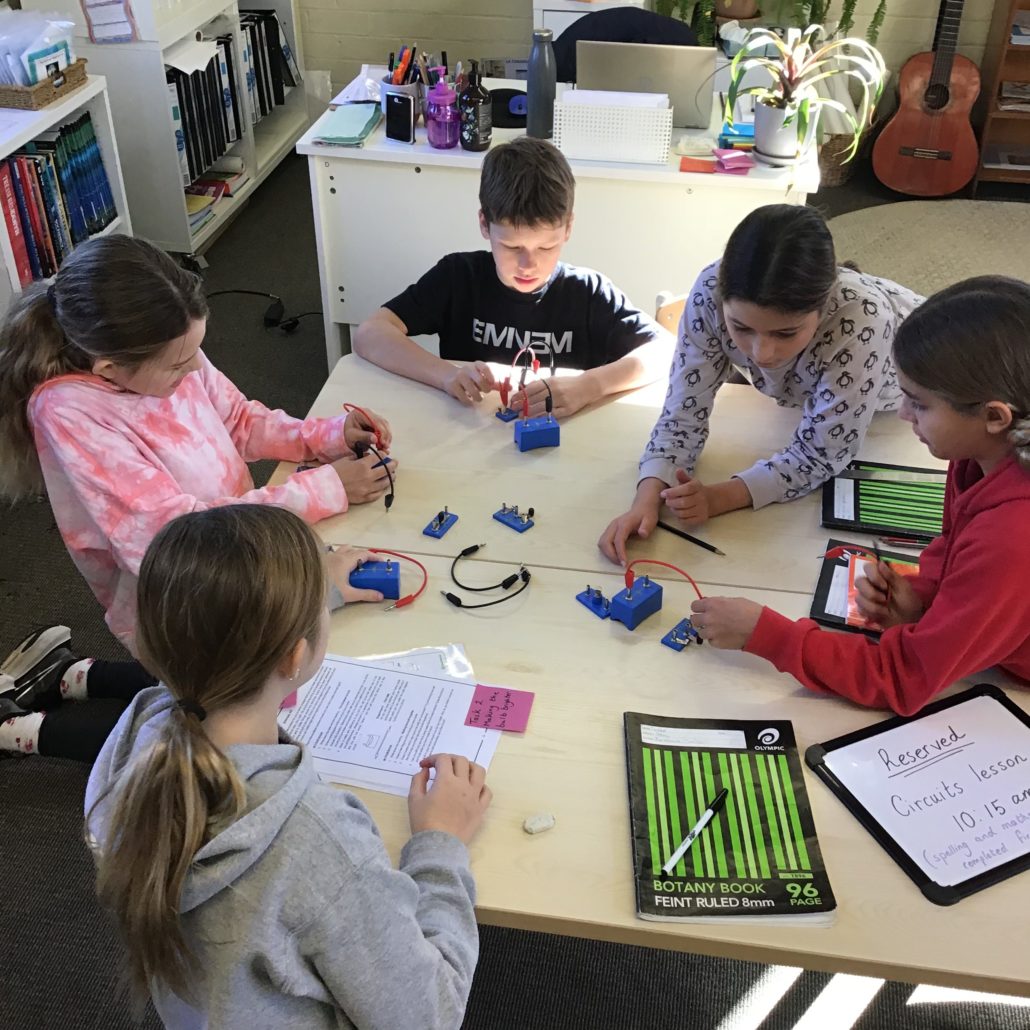 Farmhouse | Primary OSHCare
Dear Families,
Highlights over the last fortnight
This fortnight the children suggested we continue to decorate our room with a new themed wall. The new addition to our walls of fame is "Under the Sea". The wall consists of pictures drawn by our very own artists in the making, featuring all different kinds of sea life!
The Dino craze continues to live on as the children research, share facts and draw some realistic looking dinosaurs to add to our collection. The children have begun to bring in their own dinosaur books from home to help educated one another and show who is the most knowledgeable dinosaur lover of them all. If you have any spare dinosaur books lying around at home, please feel free to bring them in!
As winter kicks in and the weather continues to get colder, we attempt to take advantage of as much outside play possible! Up on the oval the children all took turns soaring our kite through the sky. With not very high winds the children had no troubles running as fast as they could to get the kite up and flying. The children also all enjoyed some group tug a war, races, and natural base building! Some of the children decided to build and decorate their own natural Christmas tree! Using grass vines as the Christmas lights and pinecones to represent Christmas baubles, see photo below!
We have also had some alterations to our FMOSHC room inspired by a child's suggestion, we rotated the set up of our couch, table and home corner to create a more flowing and spacious room. We also included a new rug kindly donated by our amazing school principal!  If you would like to have a look you are welcome to come into the centre!
The past fortnight as a contribution to our community the children decorated and wrote cards for the elderly community. Through this we hope to help brighten there day. Once everyone has finished their cards, we will be delivering the cards to a nearby retirement village.
July Vacation Care
Just a friendly reminder that unfortunately, we will not be running vacation care in the July school Holidays. Alternative vacation cares that will be running and are nearby are, Seaforth Public school and Manly Vale public school. If you need any assistance with booking at another centre, you are more than welcome to email or call.
If you would like more information about Primary OSH Care or our centre and how to enrol, please visit our website www.primaryoshcare.com.au
From Sarah, Ella and all the OSHC staff at Farmhouse Montessori OSHC Centre