2020 Newsletter Term 02 | Issue 03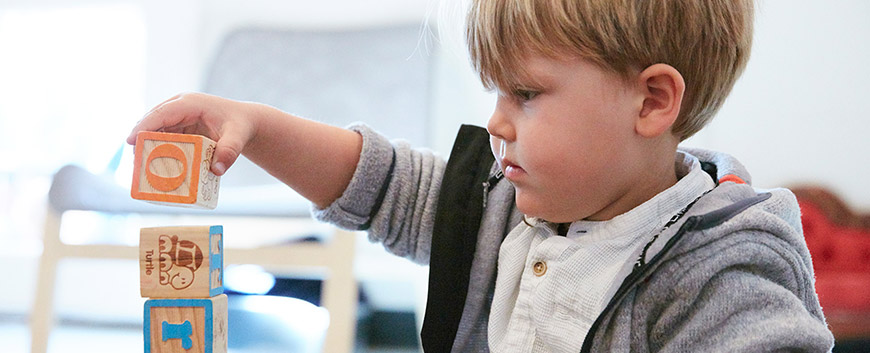 Upcoming events & Important Dates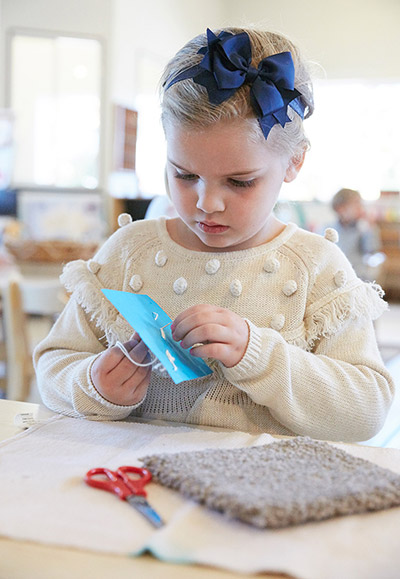 Monday 22nd June – Combined Spots Carnival: Primary Campus *Postponed
Thursday 25th June – School Tour: Primary Campus – 9.30am *Cancelled
Friday 26th June – Fees Due
Friday 3rd July – Last Day of Term
TERM 03
Monday 20th July – Staff Development – Pupil free day
Tuesday 21st July – Students return
Wednesday 29th July – School Tour: Primary Campus – 9.30am
10-14th Aug – School Camp – stage 3
Thursday 20th Aug – School Tour: Primary Campus – 9.30am
Wednesday 26th Aug – School Tour: Preschool Campus  – 10am *Cancelled
24-28th Aug – Book Week
Monday 31st Aug – Music & Poetry: Primary 4.30-6pm
Click
HERE
to see further calendar dates.
Principals Message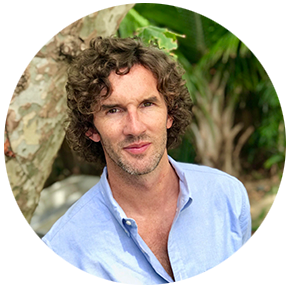 Dear Parents and Carers,
I do hope that you are well and enjoying these beautiful winter days.
Over the past months it has been difficult for us to come together as usual. With the safety and wellbeing of our community in mind, we have been forced to stay at arm's length for fear of risking the health of our friends and neighbours, but I want you to know that we are still here for you and your family if needed.
Just as we guide our children towards a meaningful education where inclusion, empathy and intention are of the utmost importance, it is also crucial that we model the behaviour we wish to view in our children. With that, I want to make it clear that there is no problem too big or too small that we will not listen to. If there is something you require, be it setting up the bedroom for your child or advice on which high school to choose, our doors are always open to listen and help if possible.
We aim to cultivate children who care about their fellow students, the community, and the world as a whole. We frequently have discussions around intention, influence, and choice and this is something that is also practised by our amazing staff. We are here to listen, just as you are there to support us. A school is at the heart of every community and when we sing from the same songbook, magic happens.
The only constant in education is change and it is inevitable that a change will occur. It is how we respond to change that matters and if we respond as a community, we all feel supported.
If you need anything at all, please do not hesitate to reach out.

– Gavin McCormack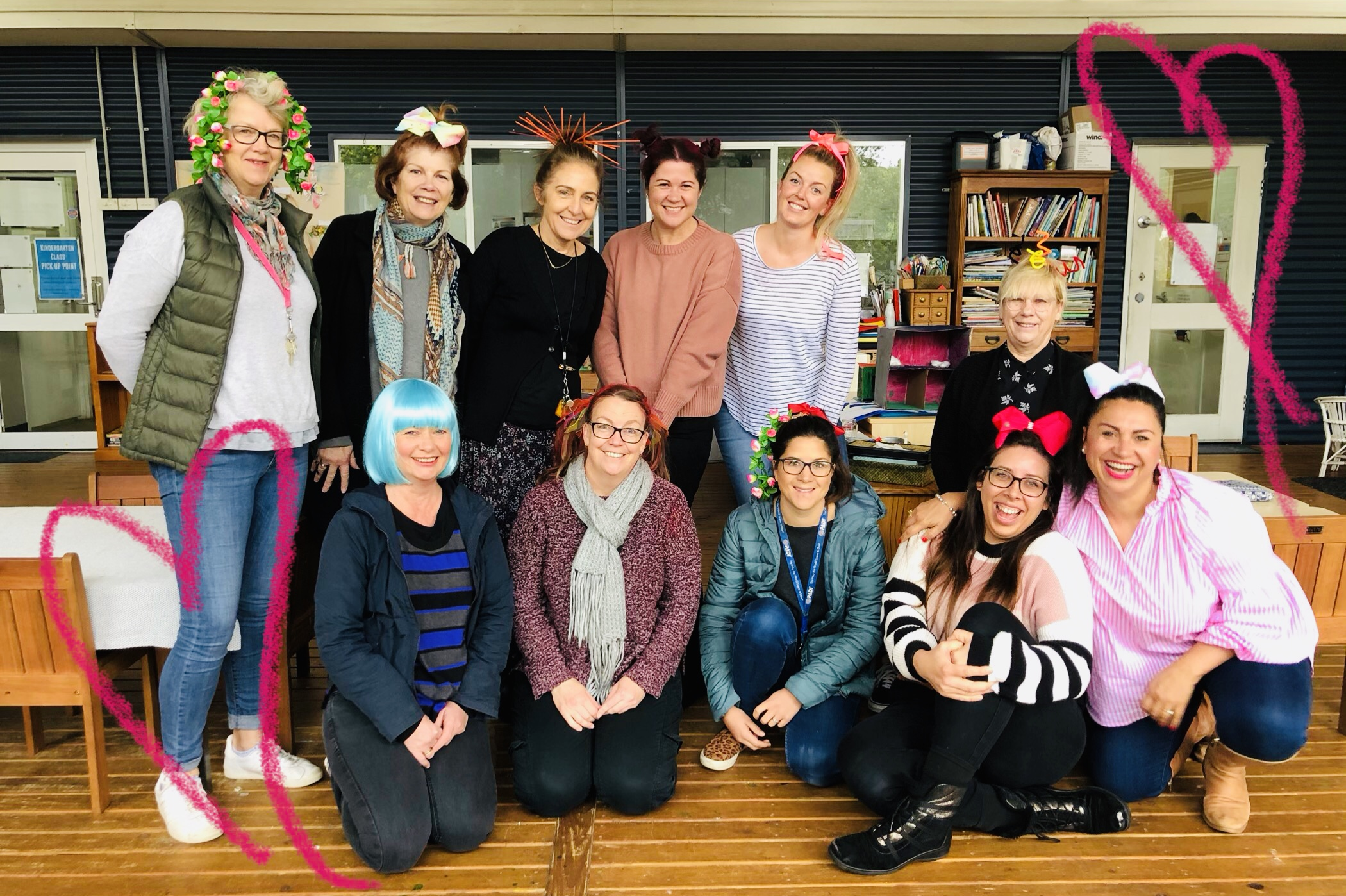 Giving back to those in need.
Thank you for all of your generosity. Our ongoing preschool food collection is in support of Community CO-OP Northern Beaches. Community Coop Northern Beaches usually supports 3,000 locals however these numbers have escalated to 20,000 during these unprecedented times. The children have taken such pride in bringing in pantry items in each week & our crazy hair day certainly left our canned goods piled high.
The joy of giving has been a wonderful learning for our preschoolers.
We welcome all staple items listed on the poster 🙂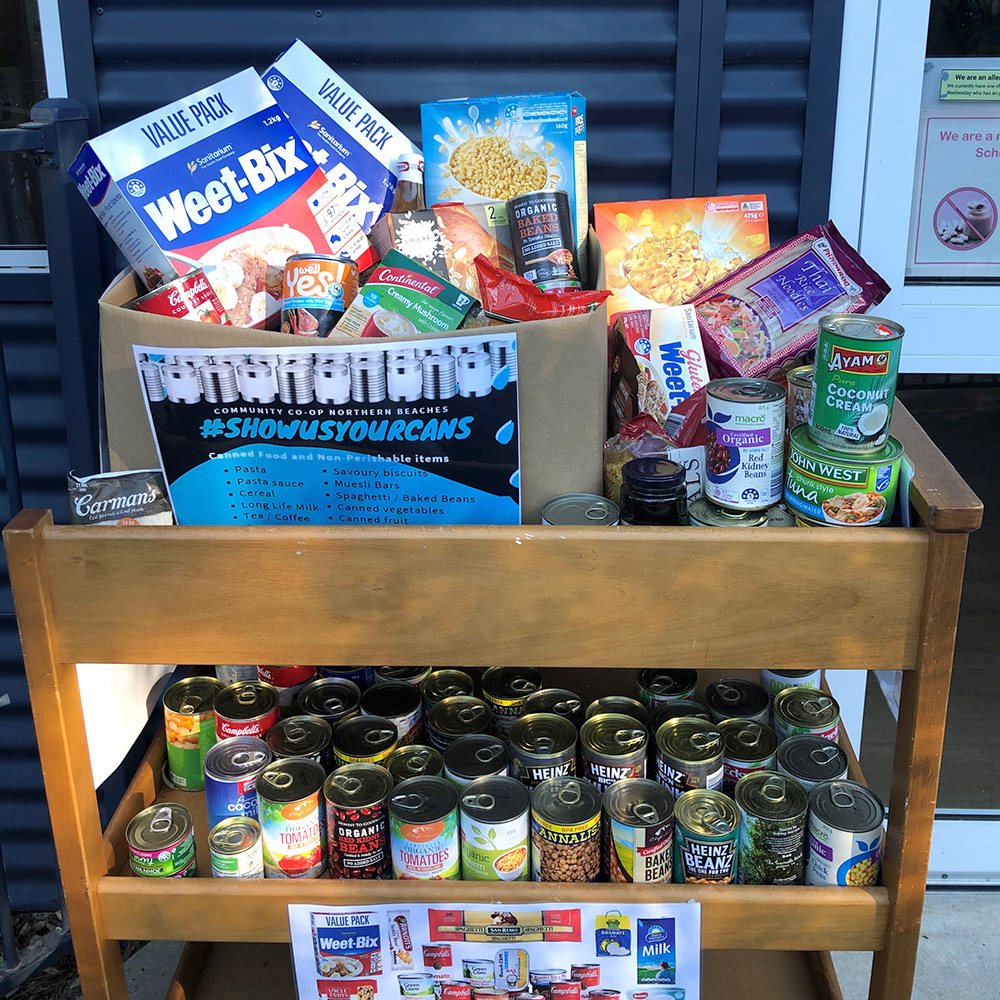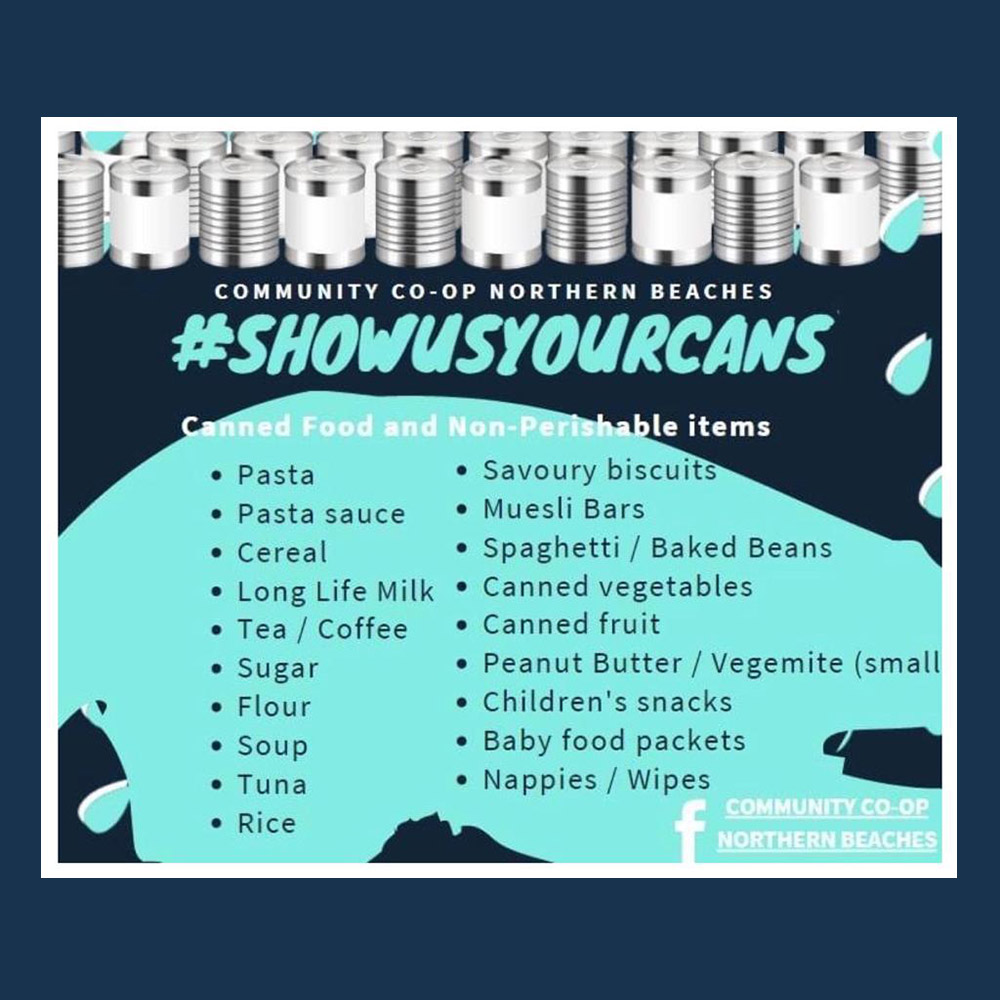 ELOUERA | Stage 1 Infant Community
Elouera has been very busy working outside on the deck. We have been exploring and working with real tools; sandpaper, hammer and nails, screwdrivers and screws. We have been looking after our worms and making sure they are well fed so we have lovely worm juice for our garden. And our flowers and peas have been ready for harvesting!
This work and these activities allow to children contribute meaningfully to their little community everyday. Given the choice they will seek out tasks that are "real" and often ask to "help" their educators with bigger tasks, like weeding and washing.
Contributing to their community is one of the foundational steps in achieving a sense of belonging.
– Corinne, Debbie & Sarah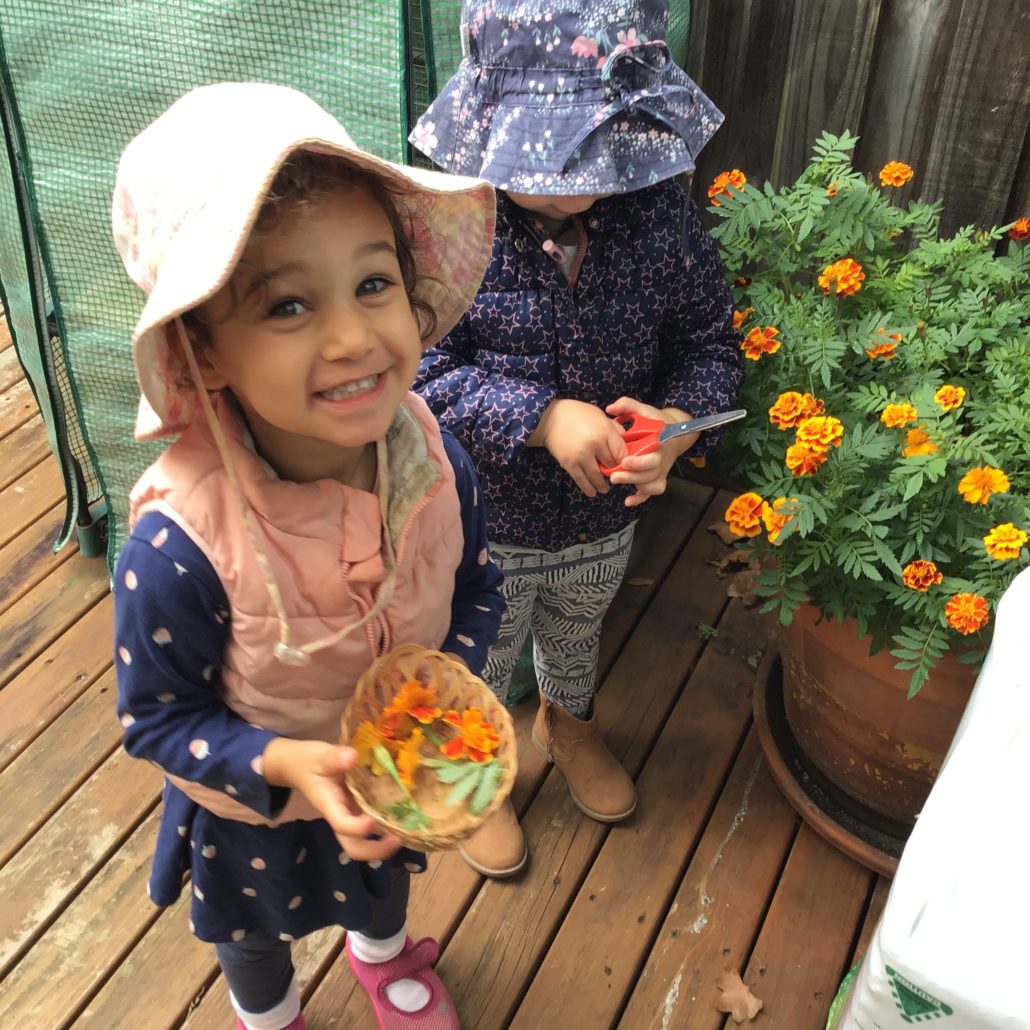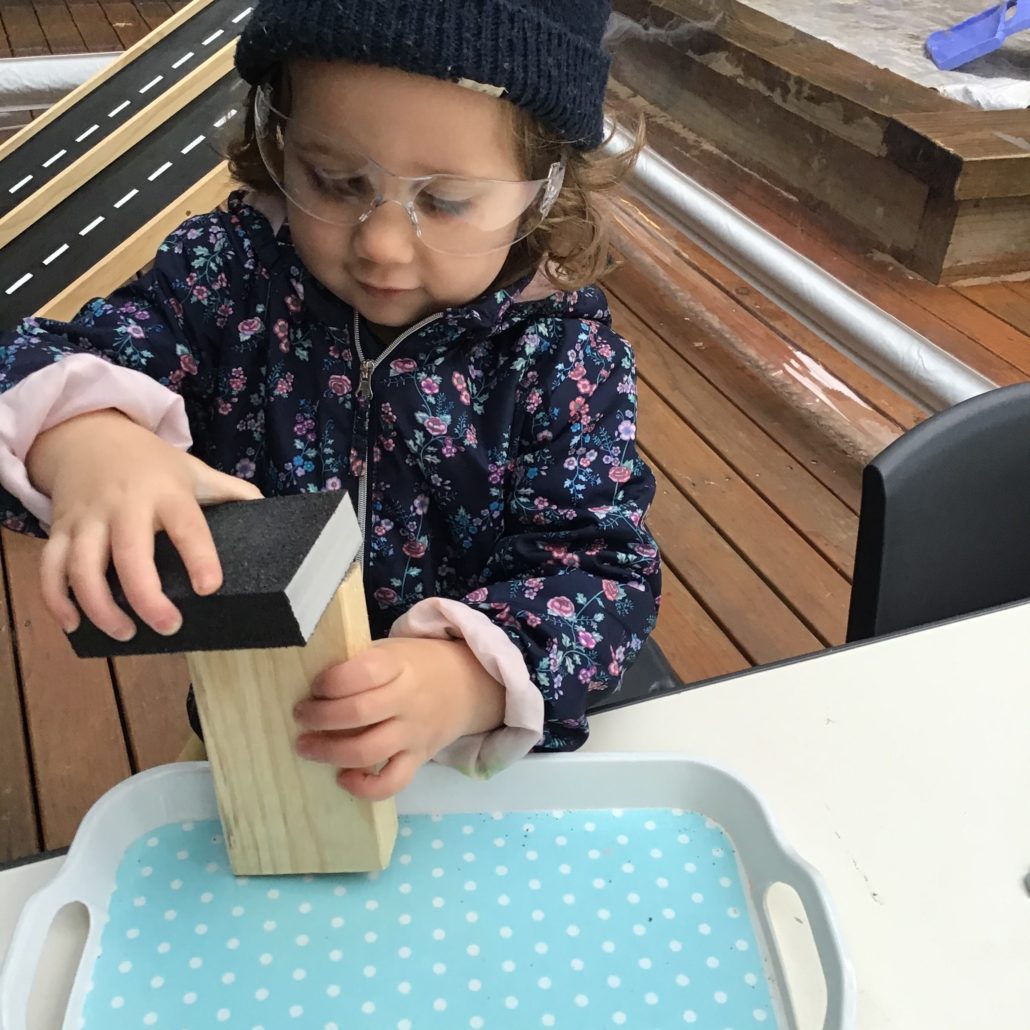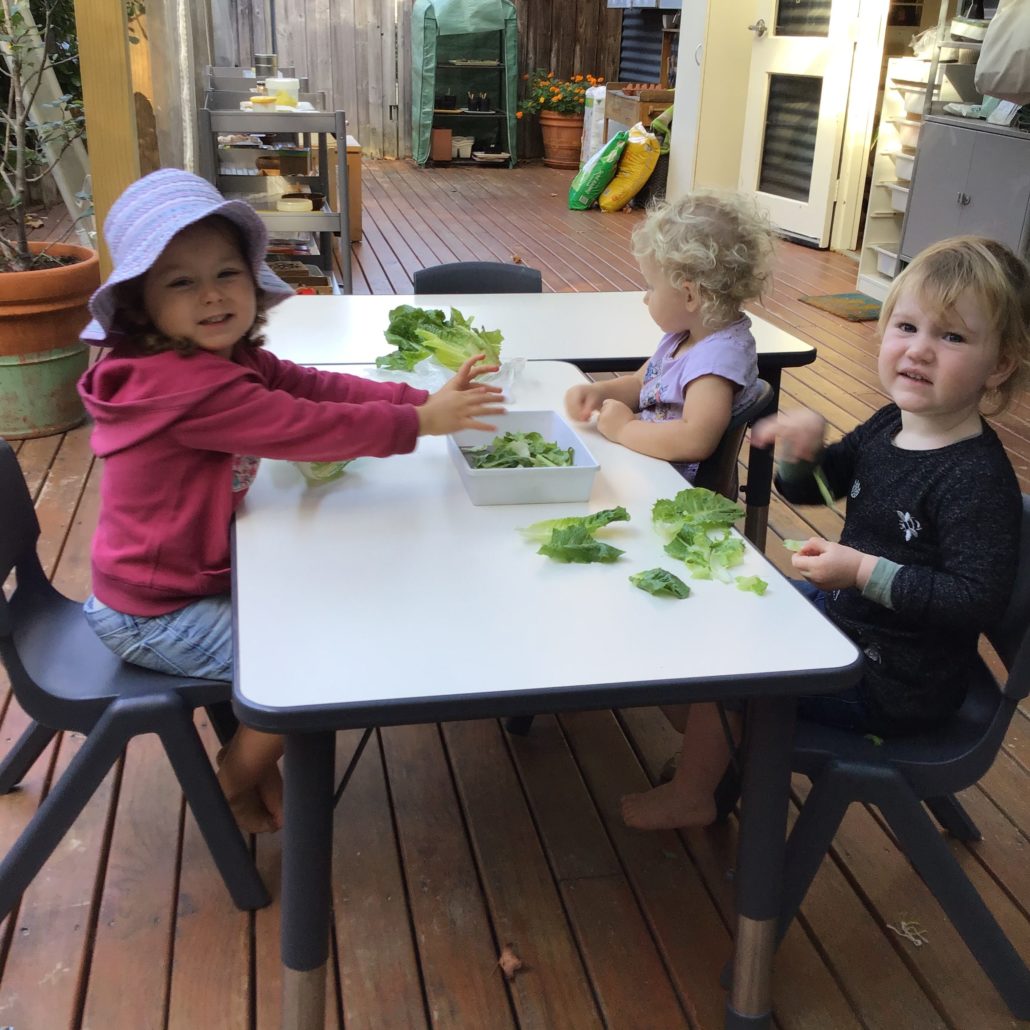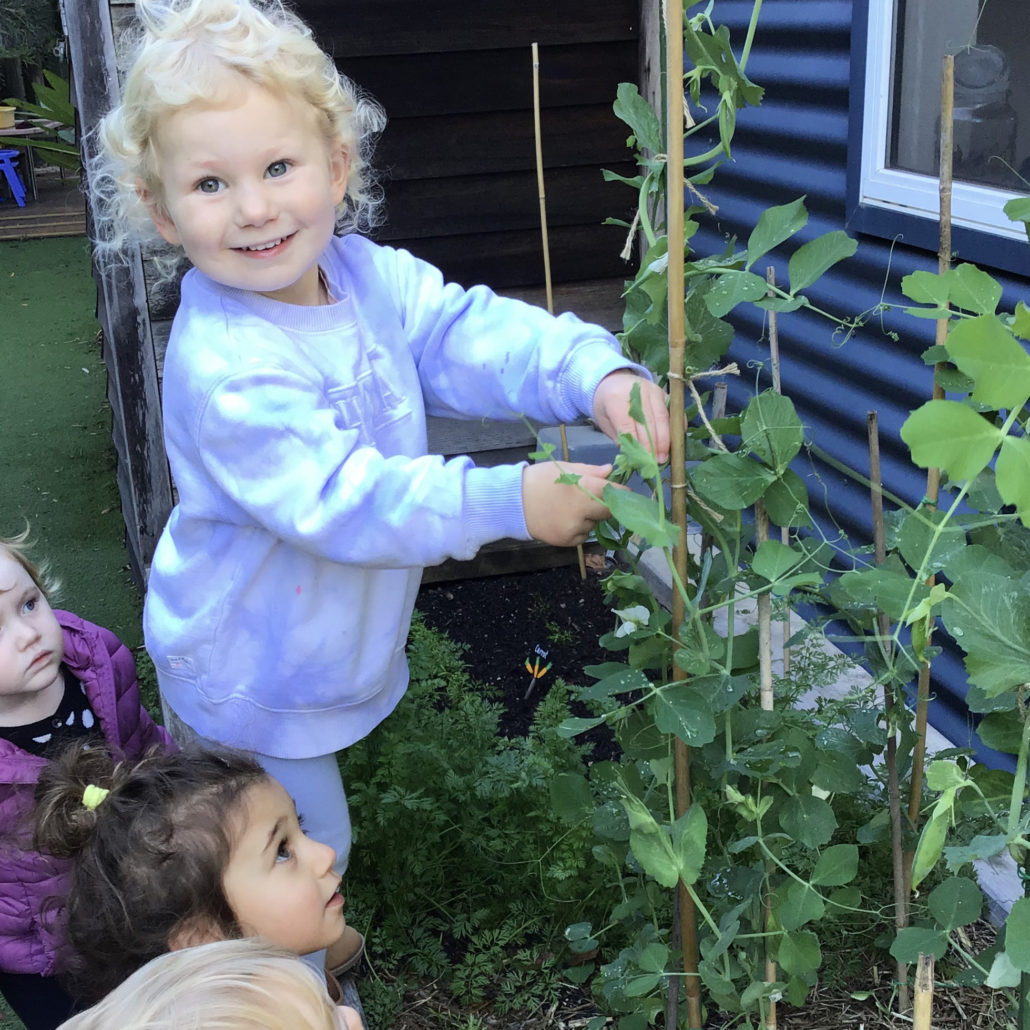 Being a part of the wider community has been a focus in the Burbangana classroom over the past few weeks. We have recognised the First Nations peoples of Australia through learning about Reconciliation Week and what it means to Indigineous Australians. World Environment Day and World Oceans Day followed with lots of discussions about keeping our beaches clean and looking after our oceans to protect those that call it home. Throughout all our activities we have been learning about the importance of working together to make changes. This week is Refugee Week with a theme 'The Year of Welcome'. The theme unites individuals, communities and organisations from many different backgrounds behind a common cause. It is a reminder that, regardless of our differences, we all share a common humanity. Coinciding this week with 'Crazy Hair Days' aids in maintaining the focus on children's learning, while having some fun at the same time. Through making food donations to the Northern Beaches Community Co-op the children are being an active part of a caring community.
Maria Montessori once said 'the greatest gift we can give our children are the roots of responsibility and the wings of independence'.
– Amanda & Teresa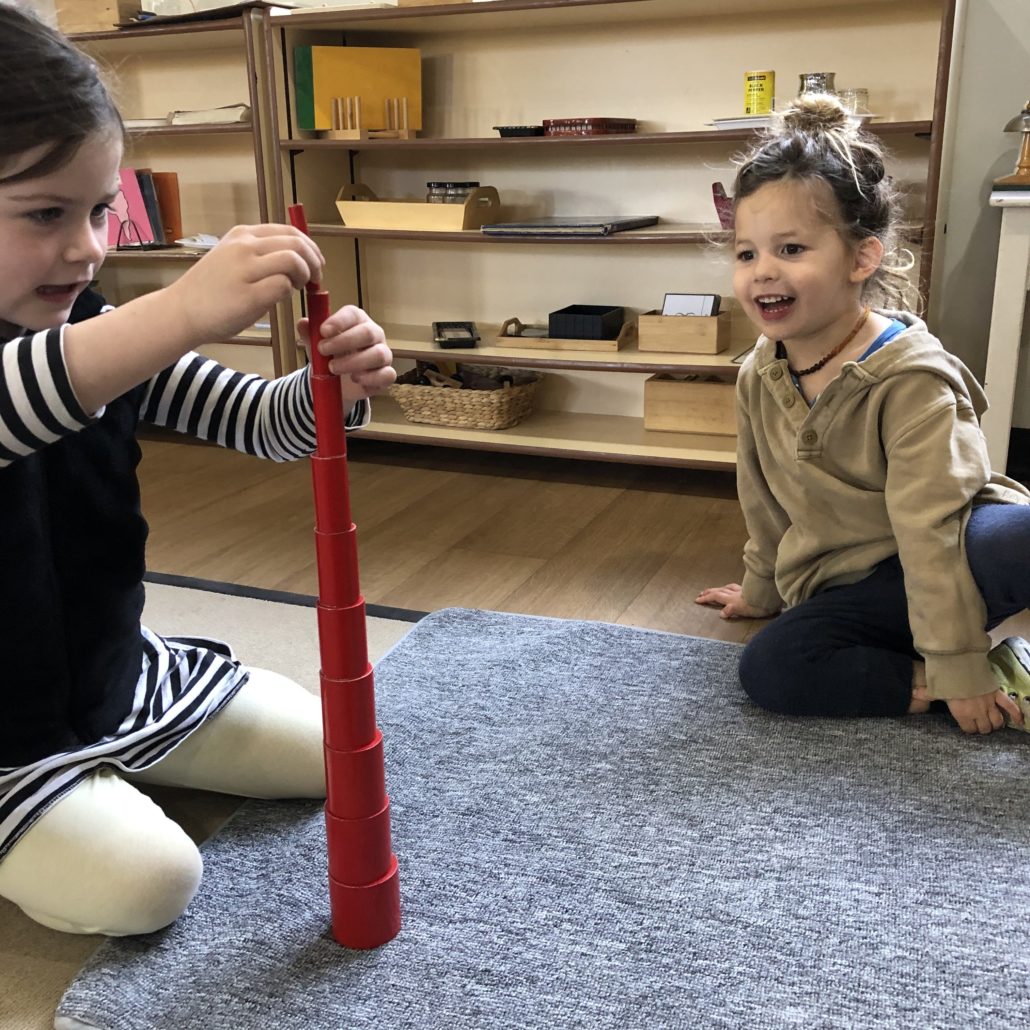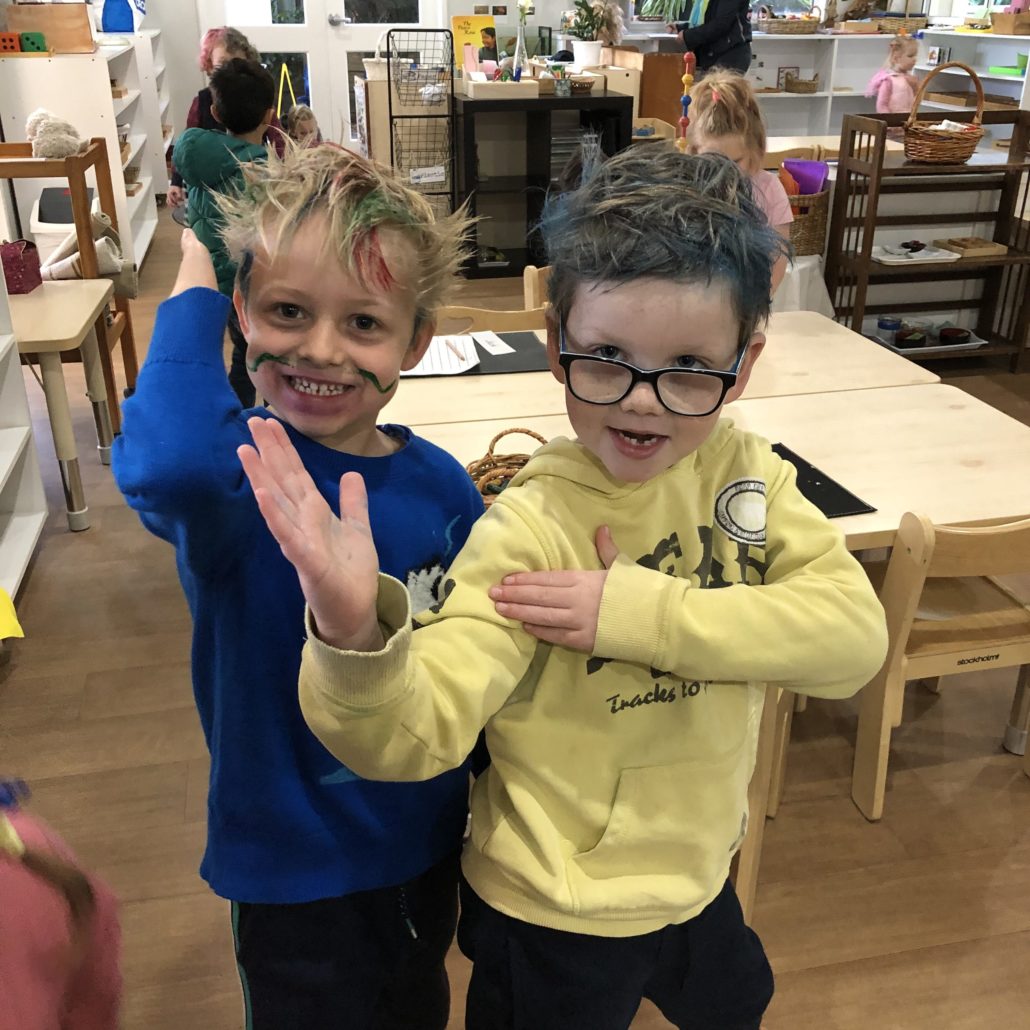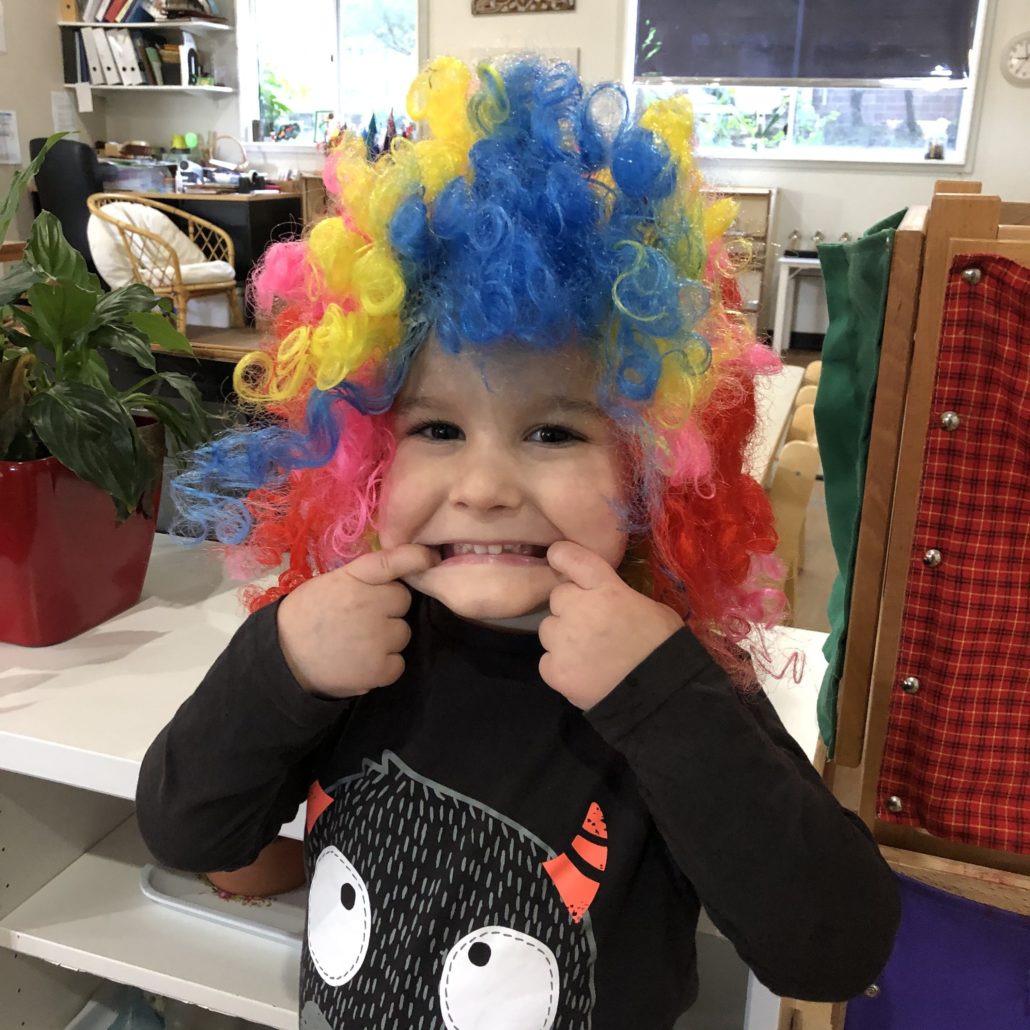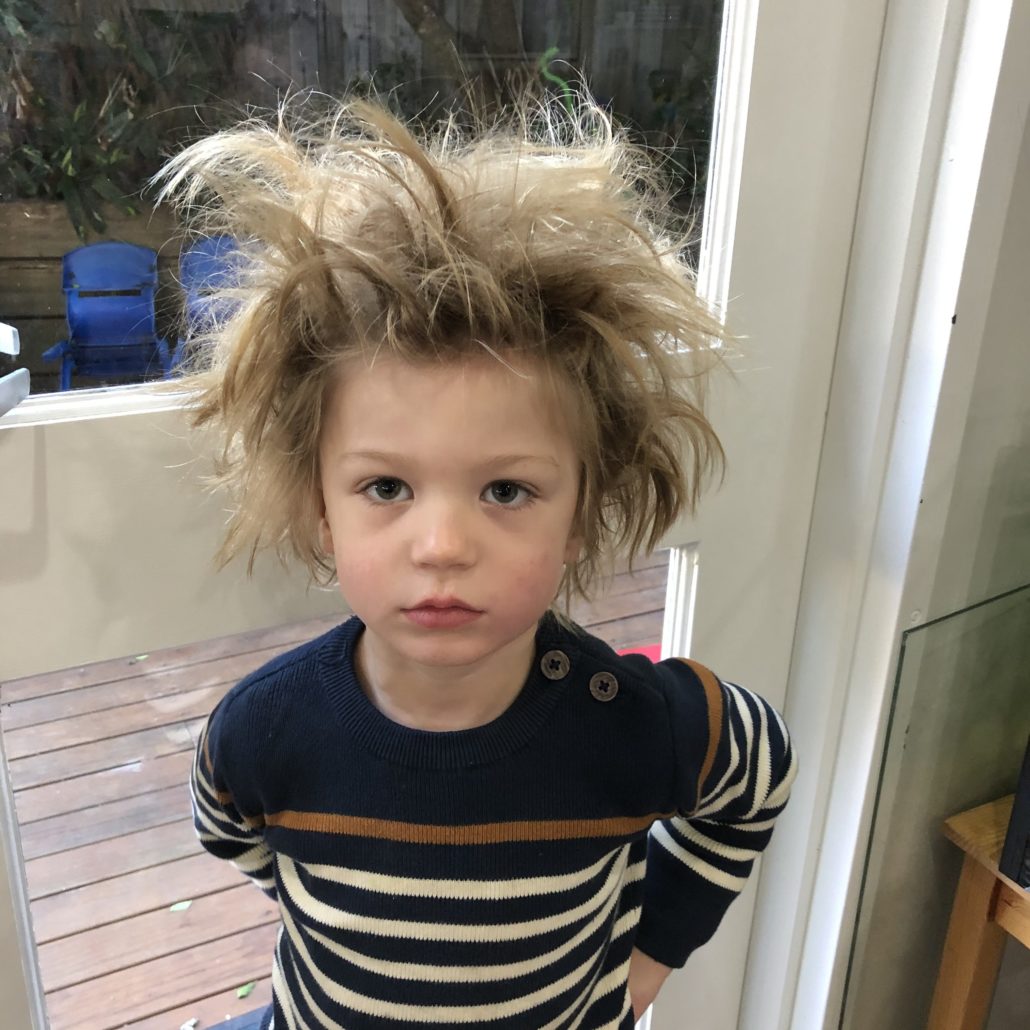 As the child begins to understand themselves and who they are they also begin to see themselves as part of a community . The child first sees themselves within the context of a family then into their local community then expanding into an understanding of the world around them. Montessori  believes children are citizens of the world and are contributors to peace.
By our continuing food drive the children feel they are part of the community and helping those who may need support. The children were very excited to have a crazy hair day and bring food for the food drive. We used this day to unpack why we need to give food, where it goes and who needs it.
– Jenny, Jo & Angela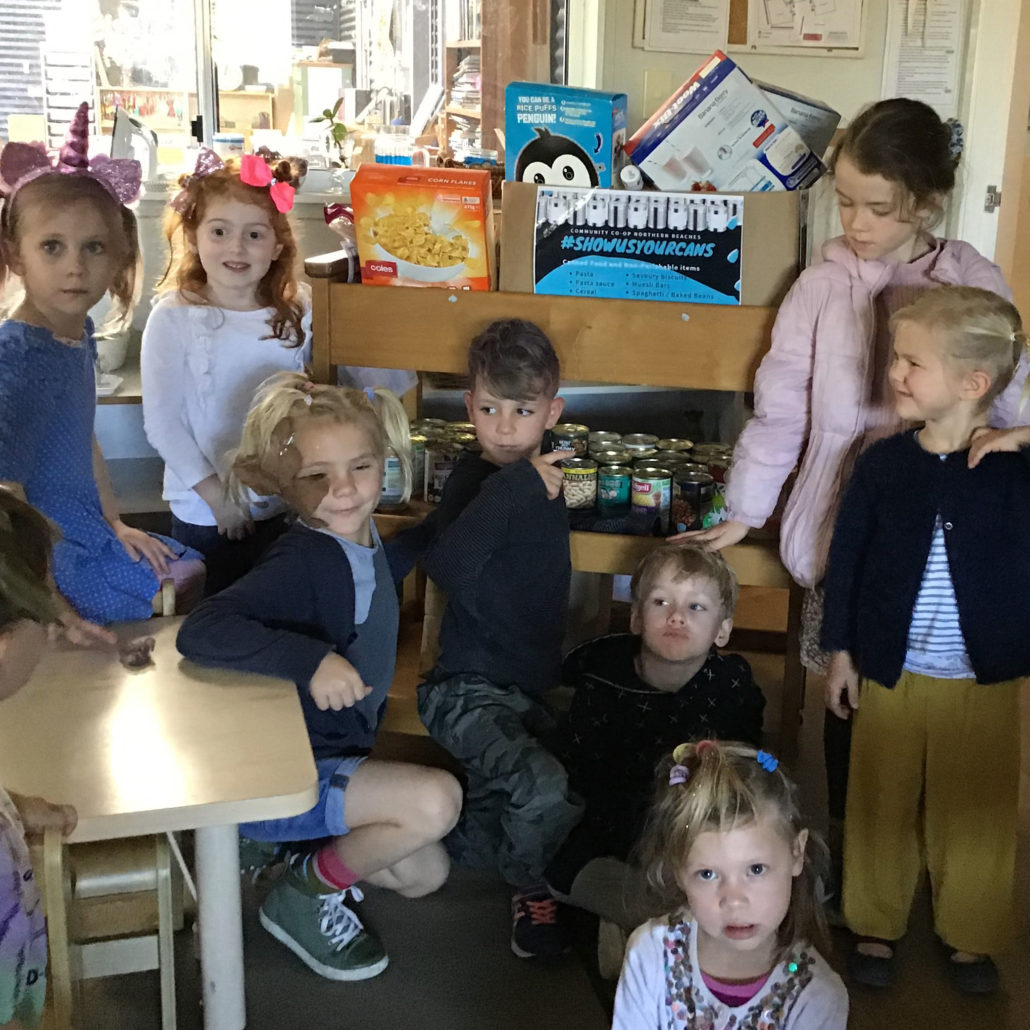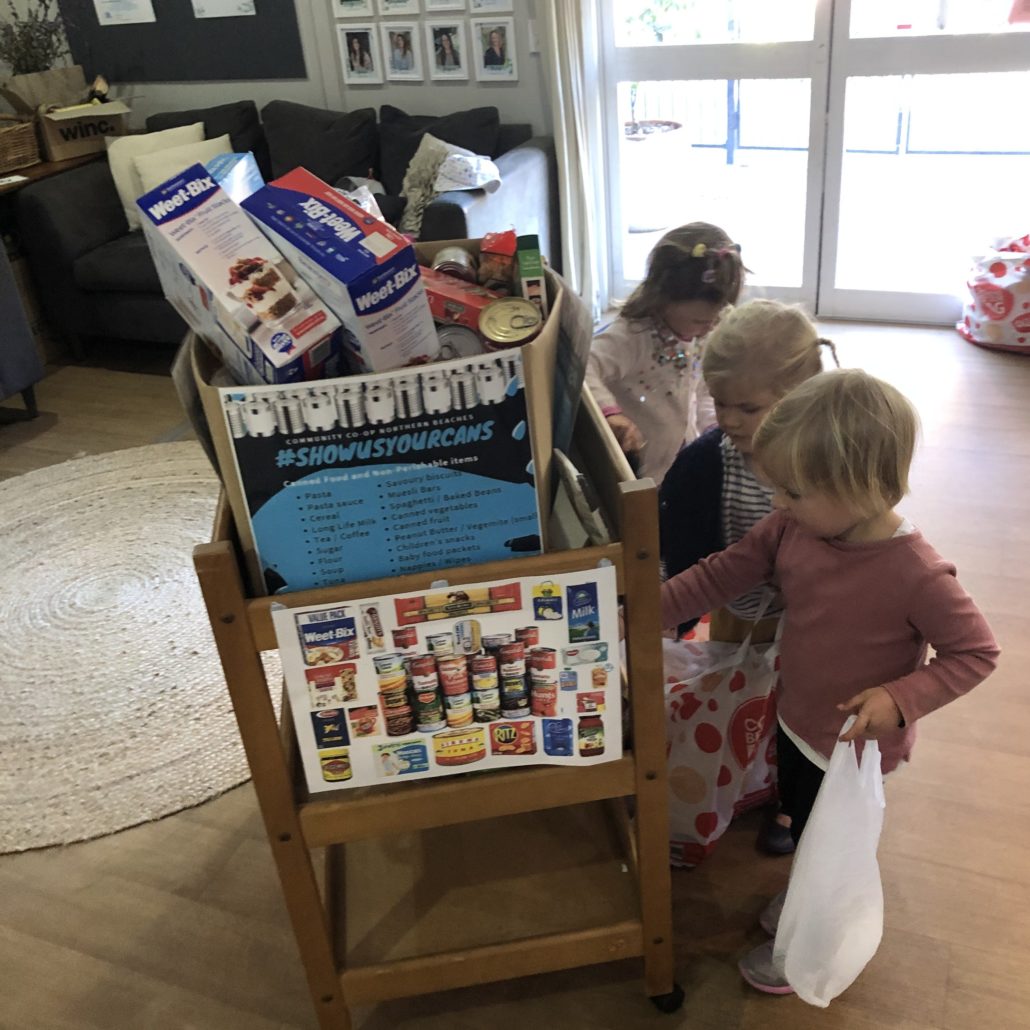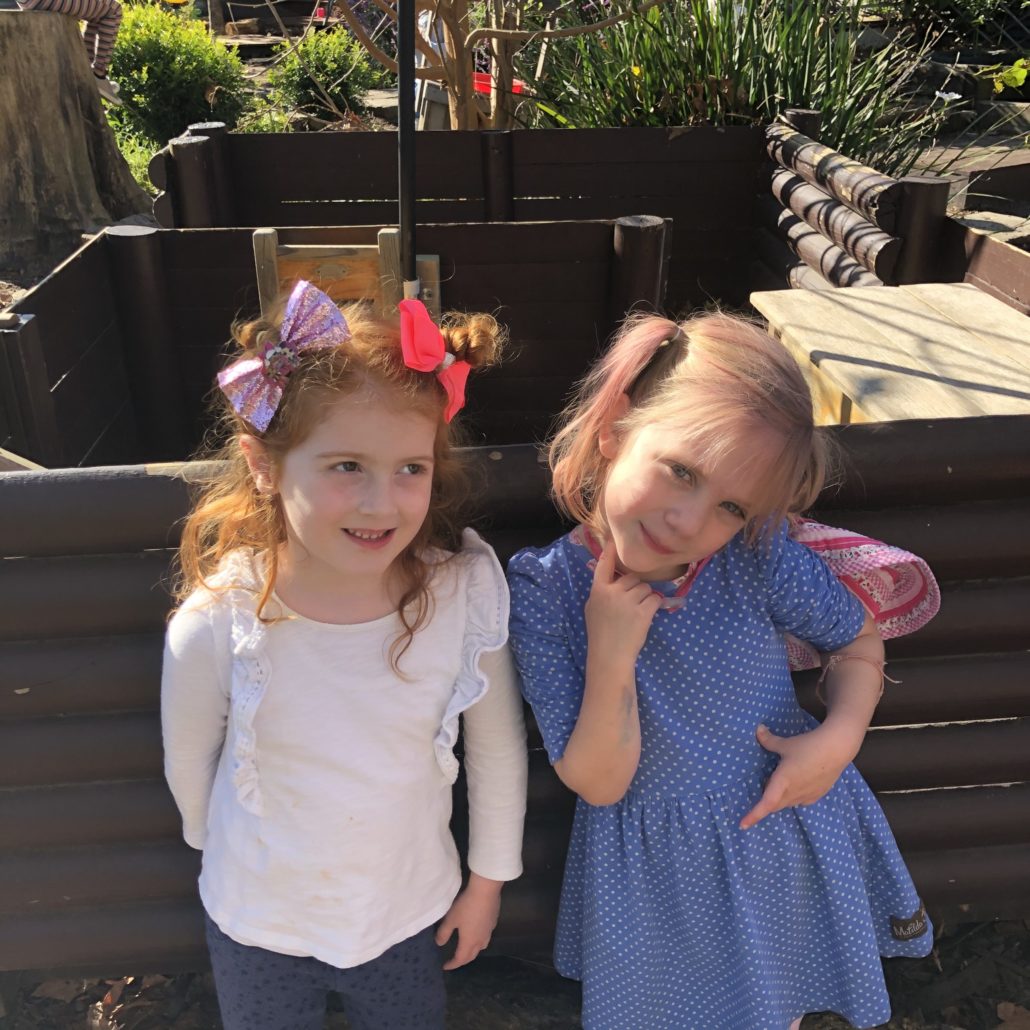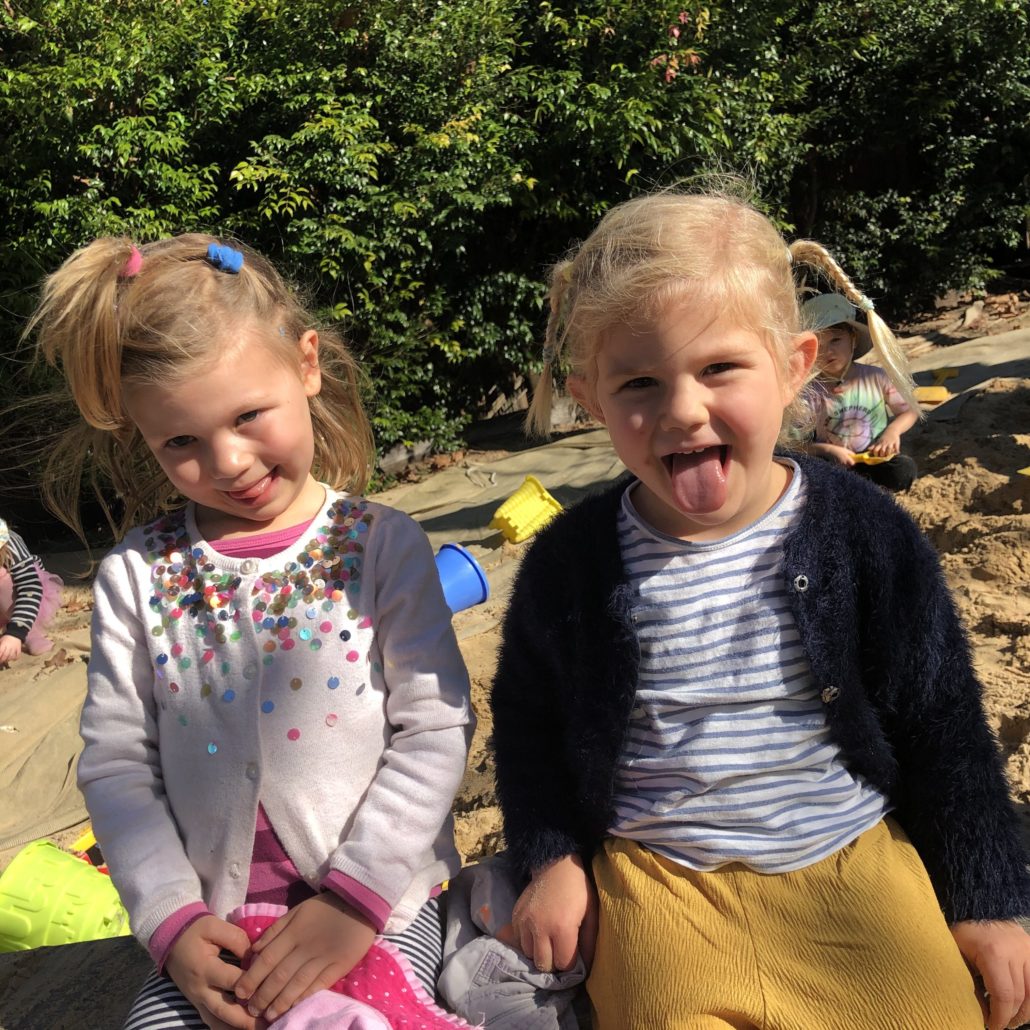 AMAROO | OUTDOOR CLASSROOM
Over the last couple of weeks we have celebrated World Environment Day, World Ocean Day and Refugee Week focusing on developing the children's sense of social responsibility.  We all want our children to grow up to be kind, responsible members of society and feel prepared to be a global citizen in our increasingly interdependent world.  Our passions can begin at an early age so encouraging children to follow their interests and encourage them to feel they can make a difference to their community and the world hopefully will cultivate a generosity of heart and a questioning mind.
The children often used art to express their thoughts.  Making the world and placing it in their hands they told me what they wanted to do to help, be that saving certain animals (from tigers and whales to ants and goats!) switching off lights, saving water, and Reduce, Reuse, Recycle.   They looked at different environments and endangered animals.  Creating an environmentally friendly building complete with gardens, solar panels, even a pond on the roof they filled it full of 'happy humans' (faces drawn on pieces of paper cover the inside of their building).
This week we have discussed the meaning of the word refugee.  What would it feel like to be able to only take one bag of things with you? What is the most precious thing you'd take?  It was so lovely to hear so many children name their family as the most precious thing.  It was also beautiful to talk to them about seeing people's differences and respecting them.  Showing them a picture of children from all around the world it's heart warming to hear and realise the main thing they see is "they're all children".
Feel proud, these children, our little Eco Warriors are amazing little humans who already make a difference.
– Dawn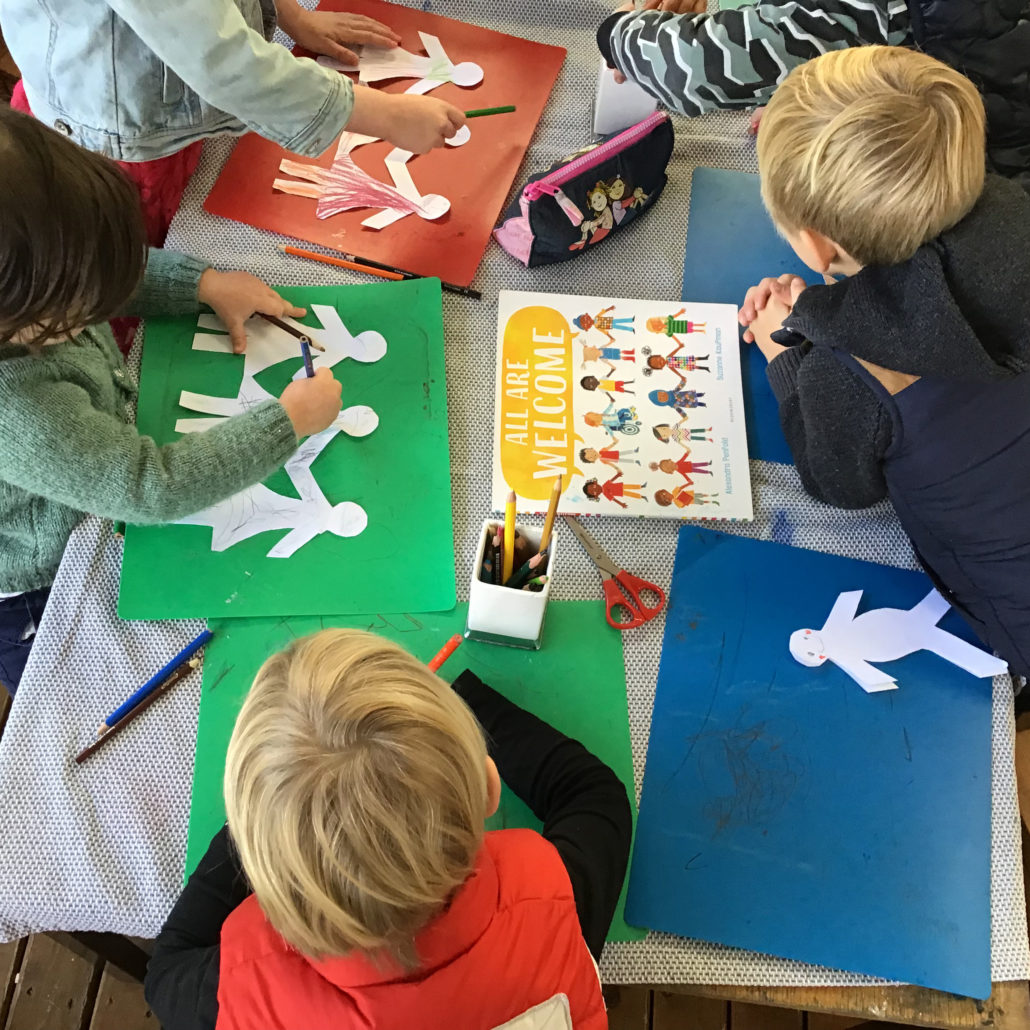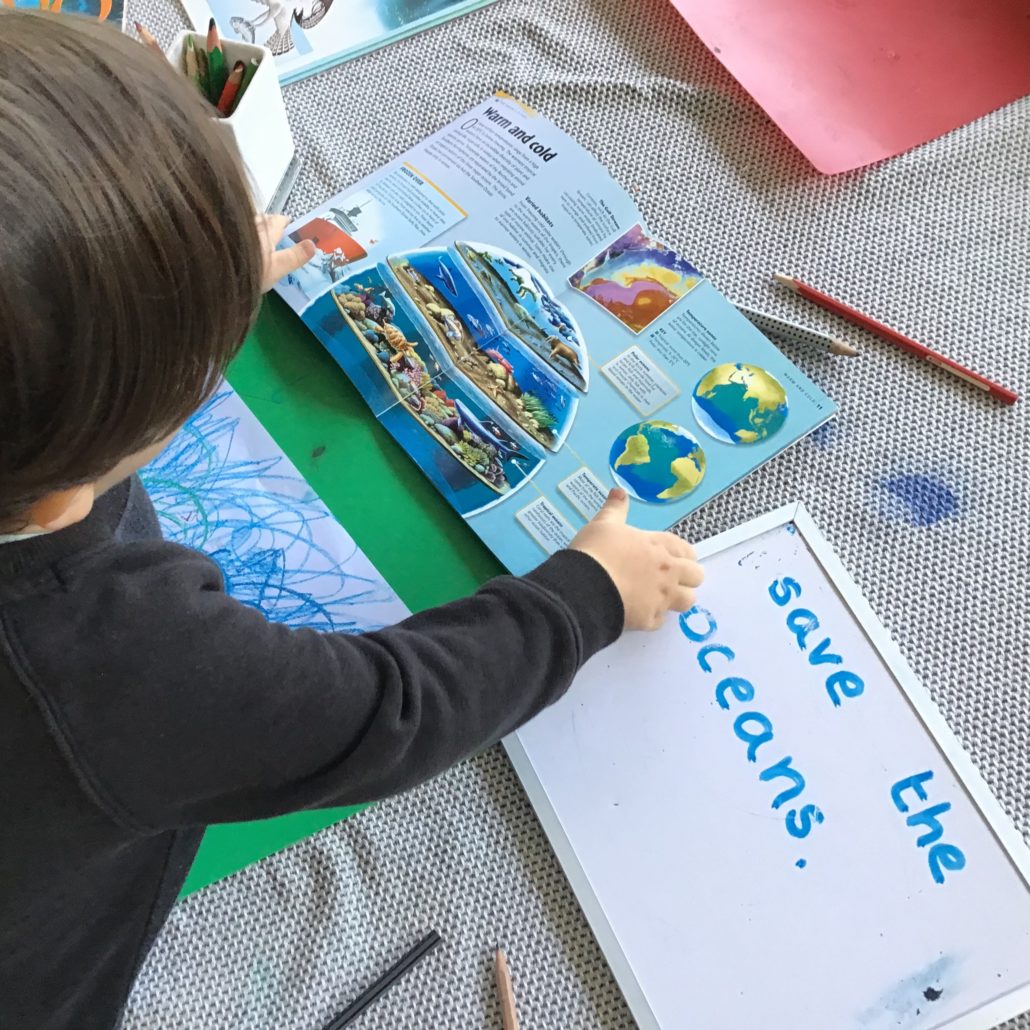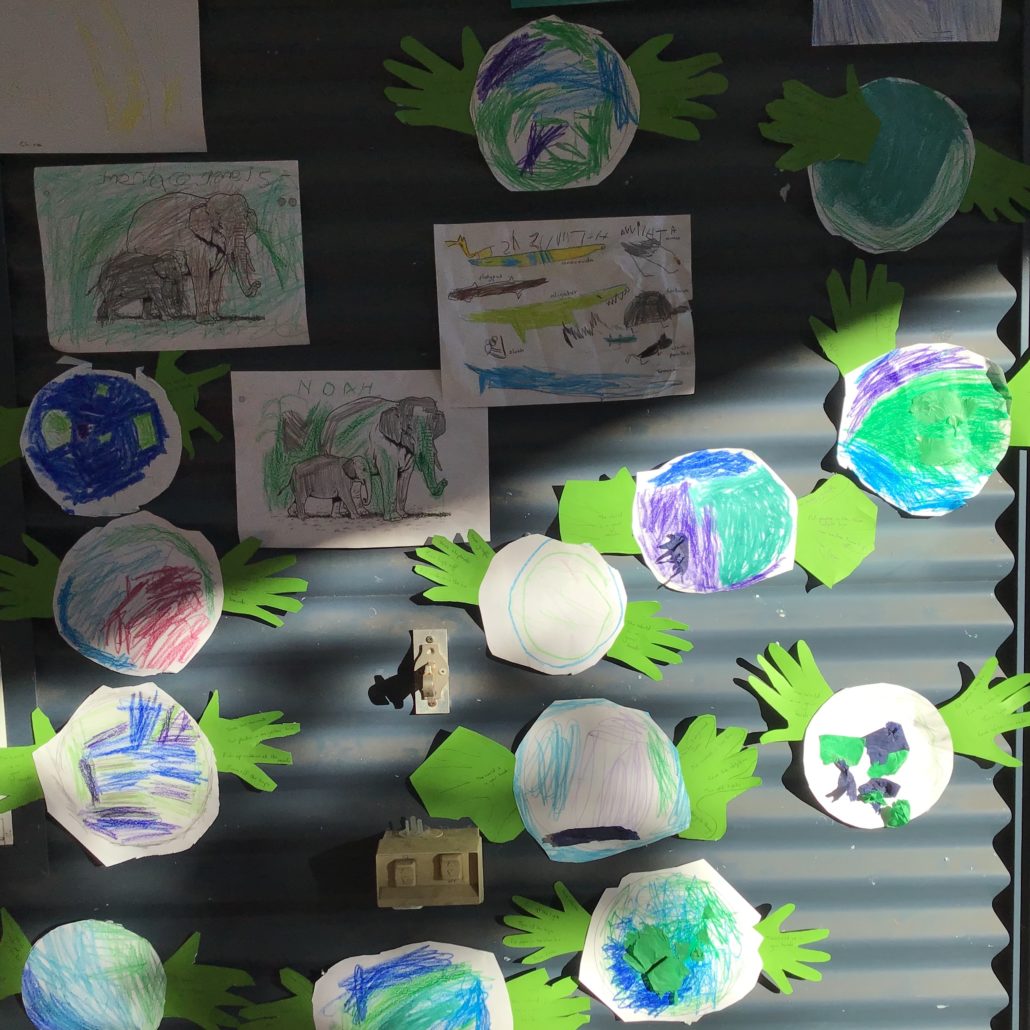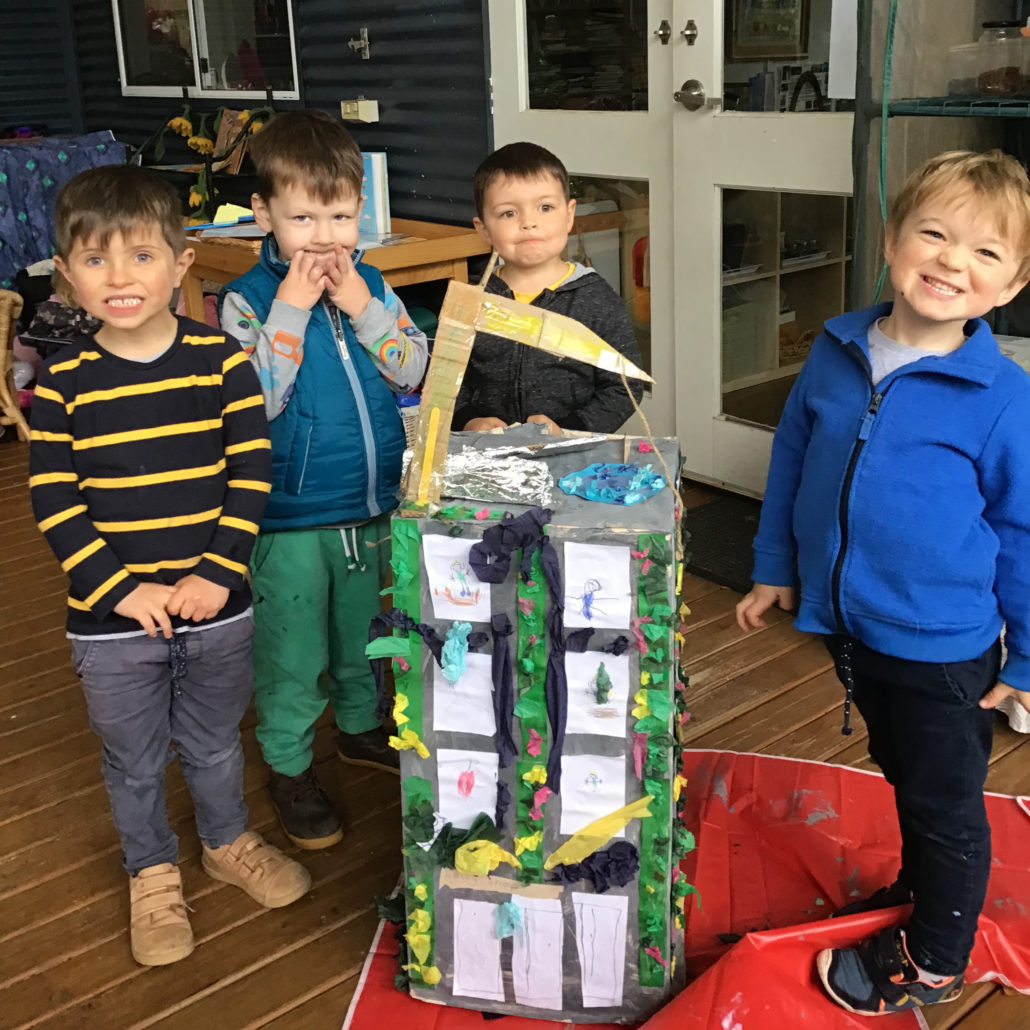 After having no electricity at school for a day, there was a great discussion about what electricity is and why we need it. This led into a project about where electricity comes from and how we can manage without it. We spoke about renewable energy and using solar power, wind and water power to generate electricity. The children planned and made a solar panel city using the wooden blocks. The children said the city first used a power station then switched to solar panels. We read a book called 'Oscar and the bird and electricity'.
The small and large alphabet box have been popular. Children have been writing three letter cvc words and matching these to pictures. The small alphabet box is used to spell out words and phrases, before writing them down. The boxes help children to write phonetically. We have been using the beads to learn basic multiplication. They first use the beads for 2 x table and then move on to other tables. The children learn to look out for patterns and repetition when counting.
– Elizabeth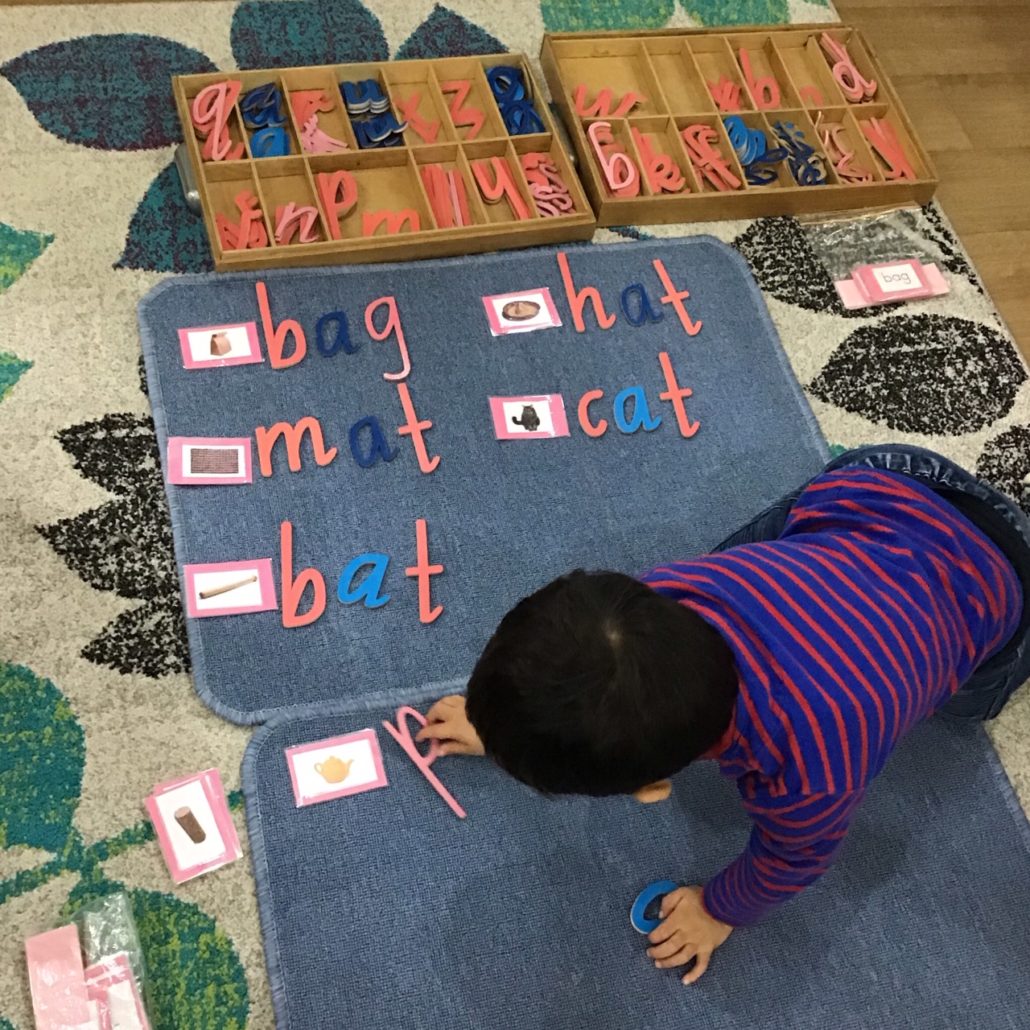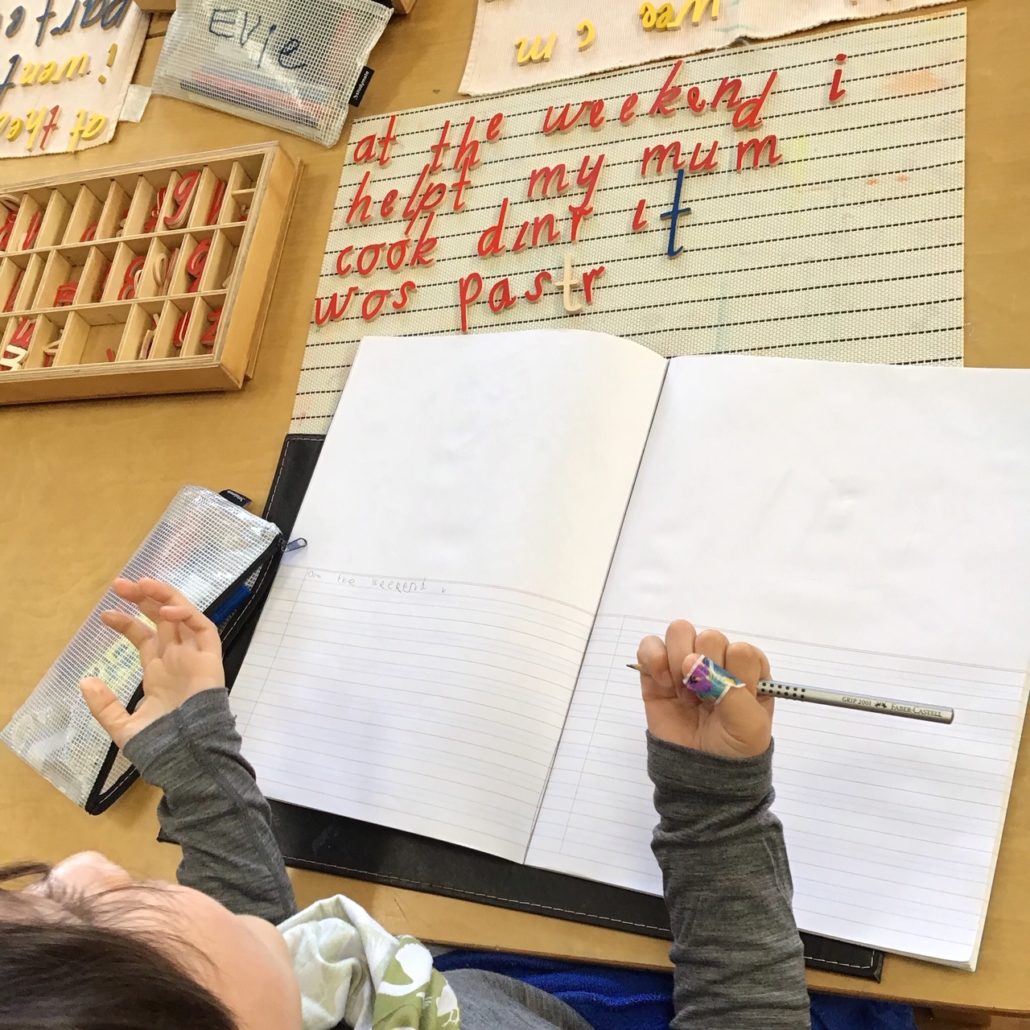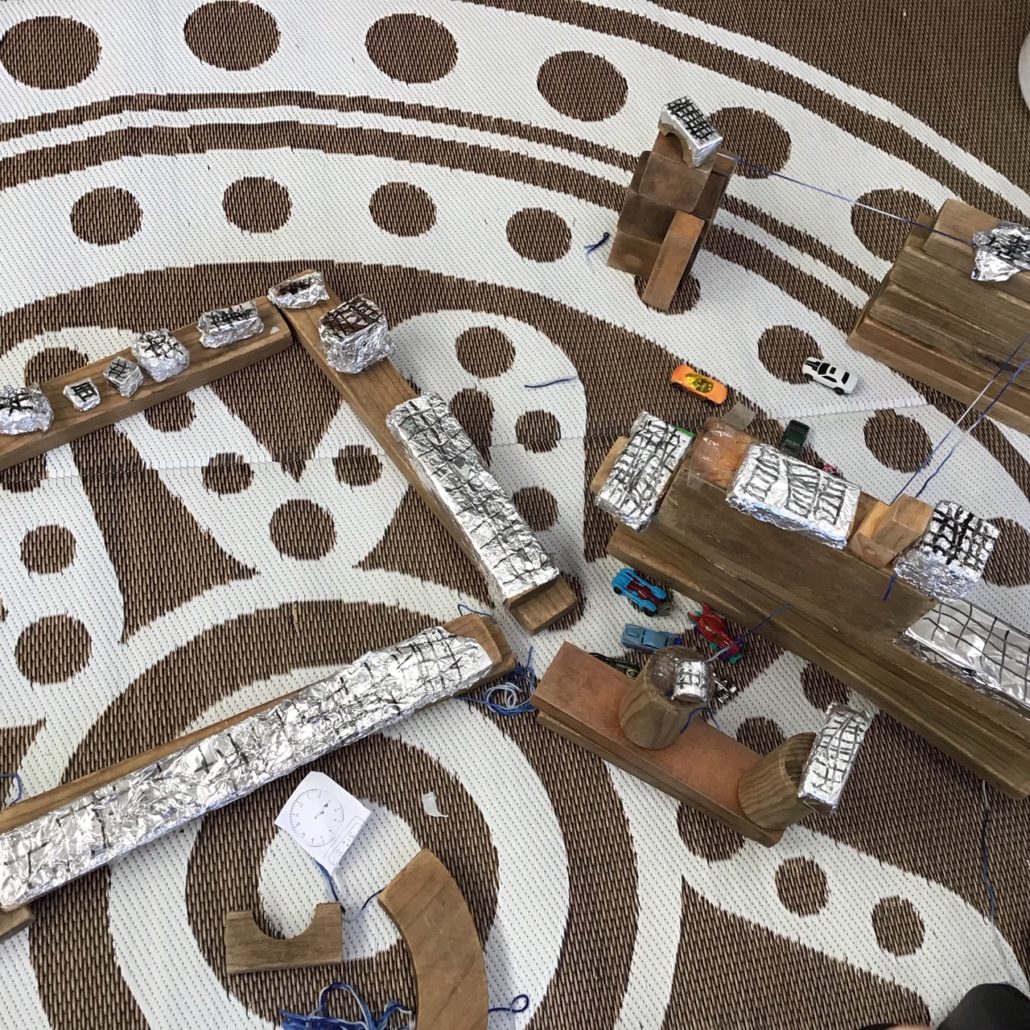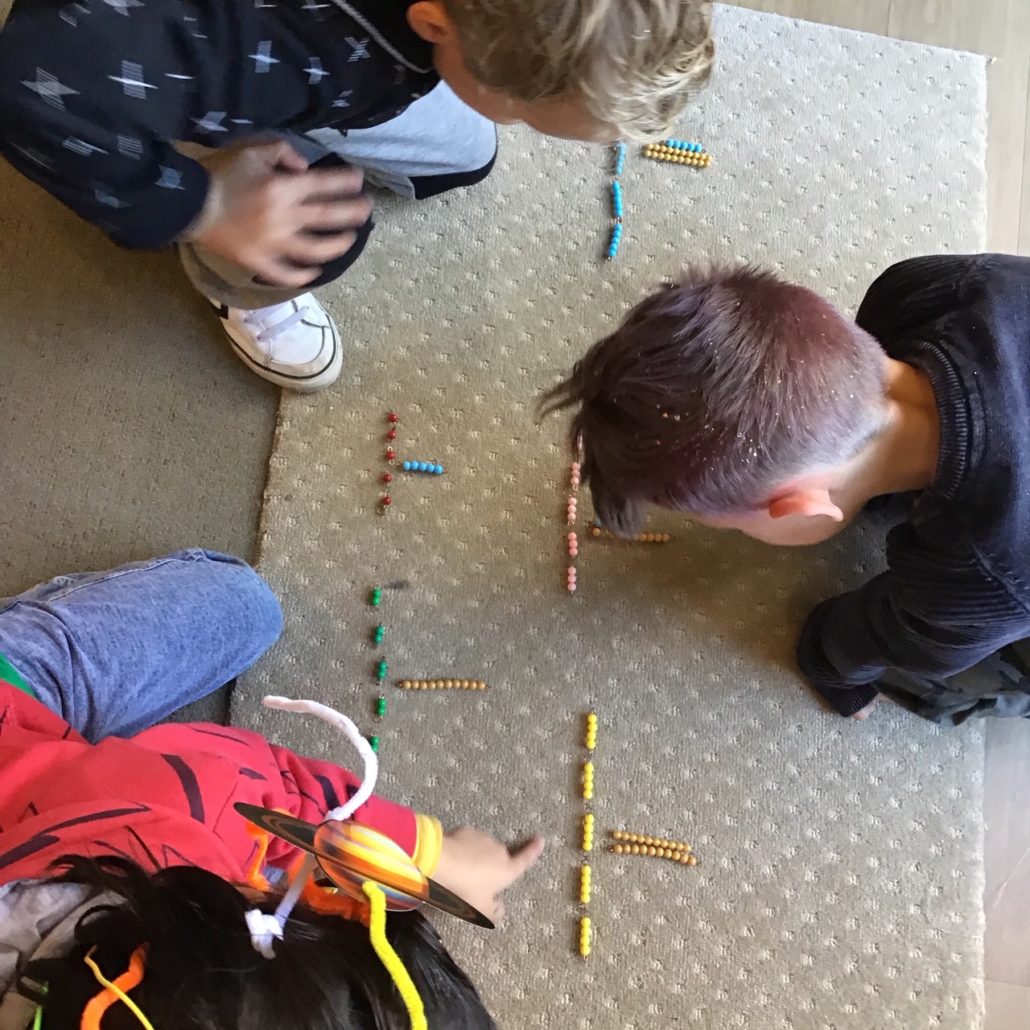 The children in the Aikya are enjoying being back into routine and working with the materials in the classroom.
Some of the children have been researching the rivers of Australia and working on their projects. They have learnt about the parts of rivers and how rivers are formed. They have been working meticulously on their projects on the same which they are excited to present to the classroom.
The children have been reflecting on the indigenous culture and working with the maps and flags of Australia to learn about the culture and historical aspects of the First Nation People.
As part of persuasive writing the children wrote a letter to Zali Steggal the MP of Warringah, inviting her to our school and persuading her to make a visit.
We continued the mentored reading from the Yani children this week which went very well.
– Laura, Toby, Harshitha & Philippa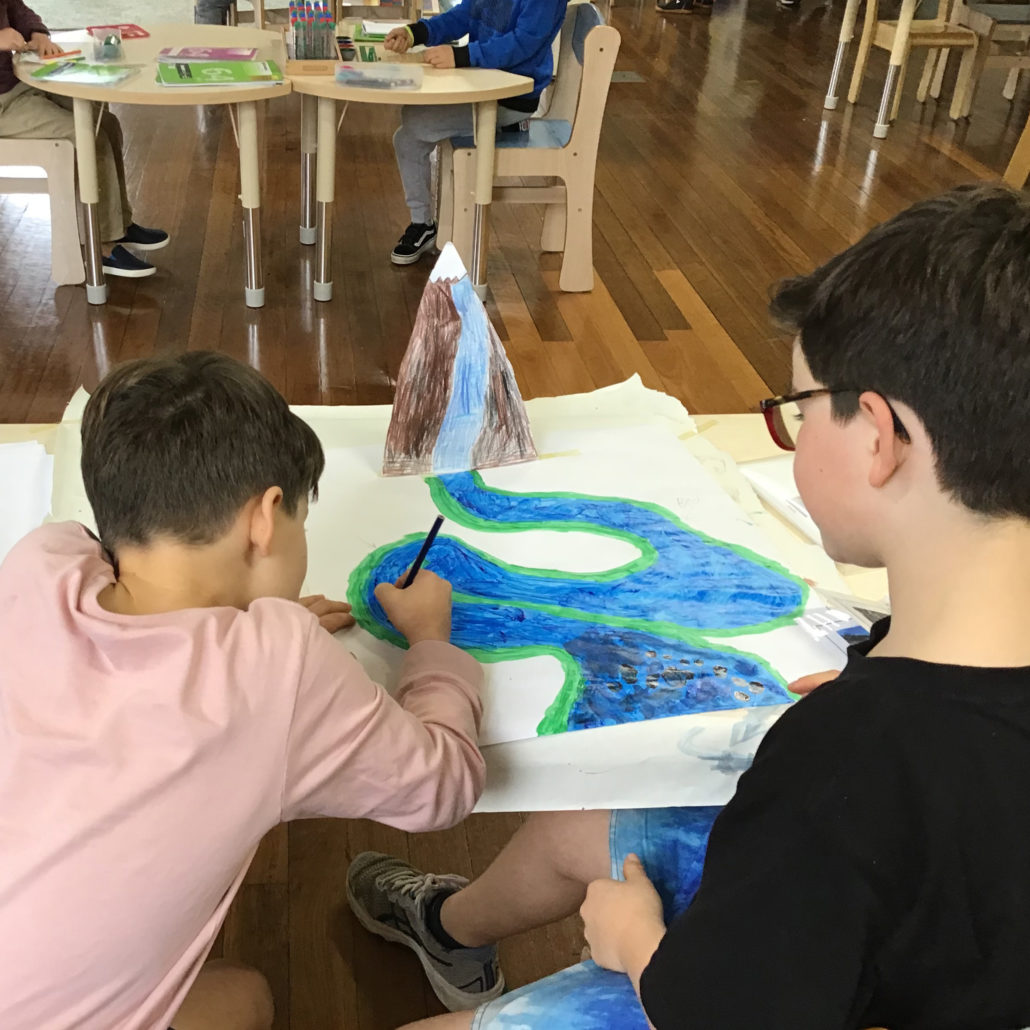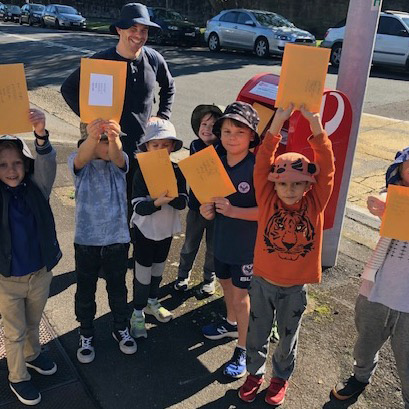 Every week the students from Yani get to go over to Aikya to listen to the younger children read. So instead of the teachers teaching the little children how to read, the students in Yani have the responsibility to go over to teach them and to be great role models for the Aikya students.
We are hand sewing our own bags for knitting and craft materials. We are stitching our names and decorating the front of our bags. This is an ongoing project because it takes a long time to stitch but it is a lot of fun.
For music we are singing two songs called Lean On Me and Ain't No Sunshine, both of these amazing songs are written by Bill Withers. We have been practicing these songs most days and soon we get to add musical instruments to it.
Jessica and Leo were working on a lesson called volume of pyramids. Leo had previously completed this lesson, so he taught Jessica himself. We found out that one pyramid was equivalent to one third of a rectangular prism. We did this by filling a hollow geometry solid with sand, experimenting how much sand it would take to fill the pyramid.
By Pearl, Maya and Jessica
– Claire, Jessica & Philippa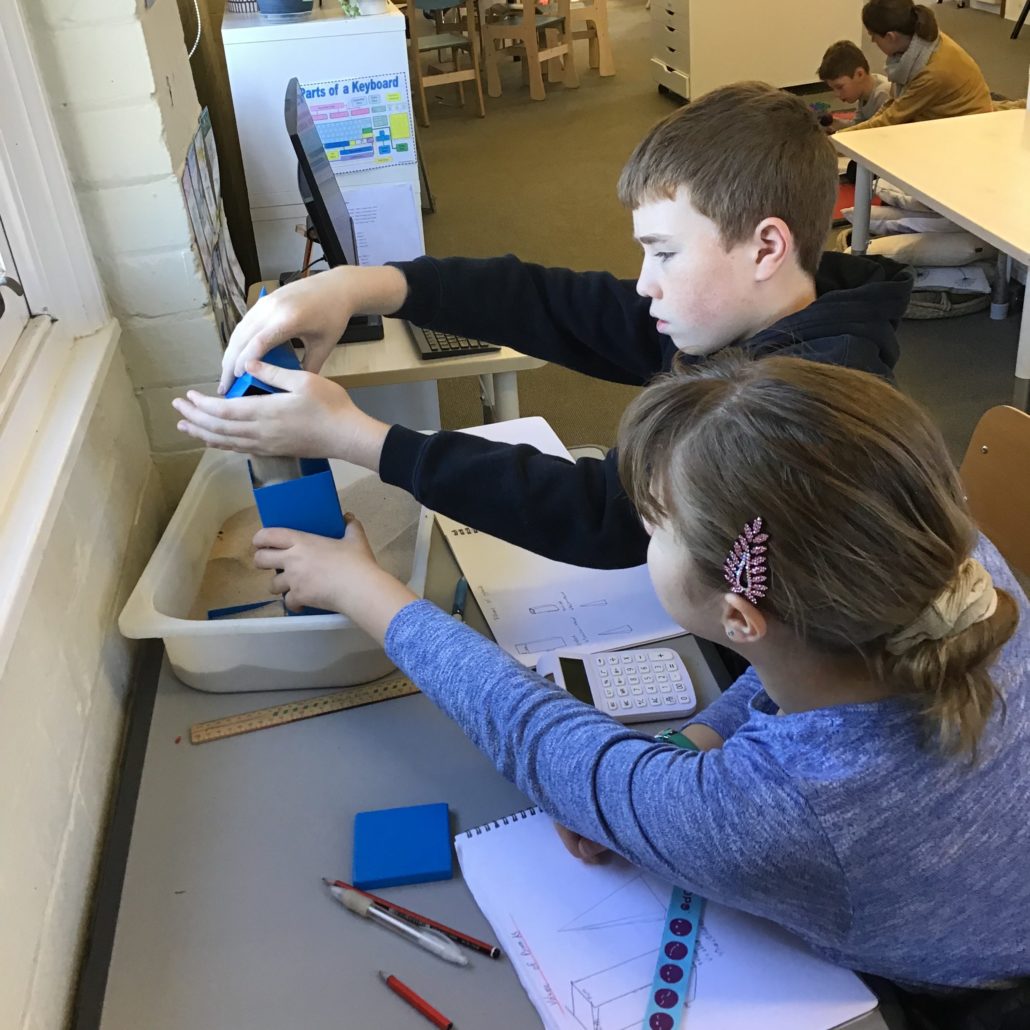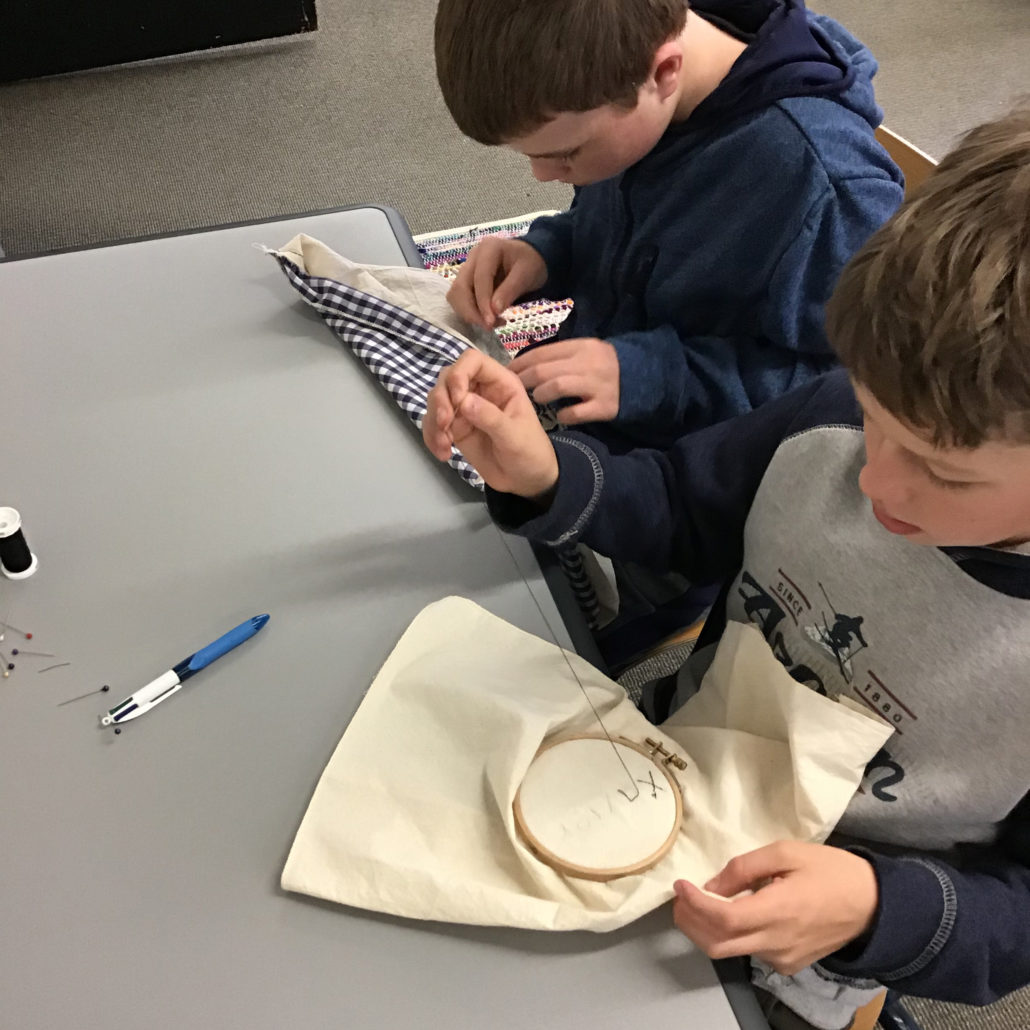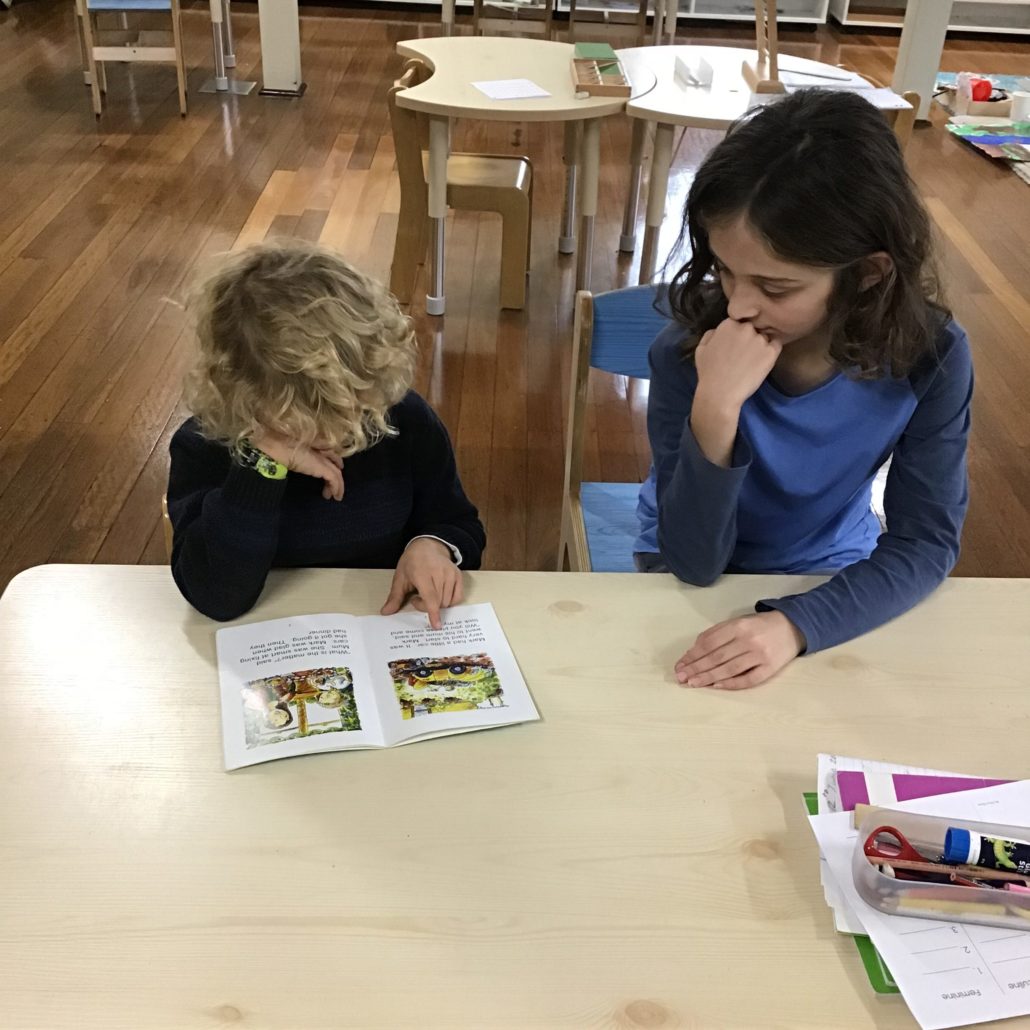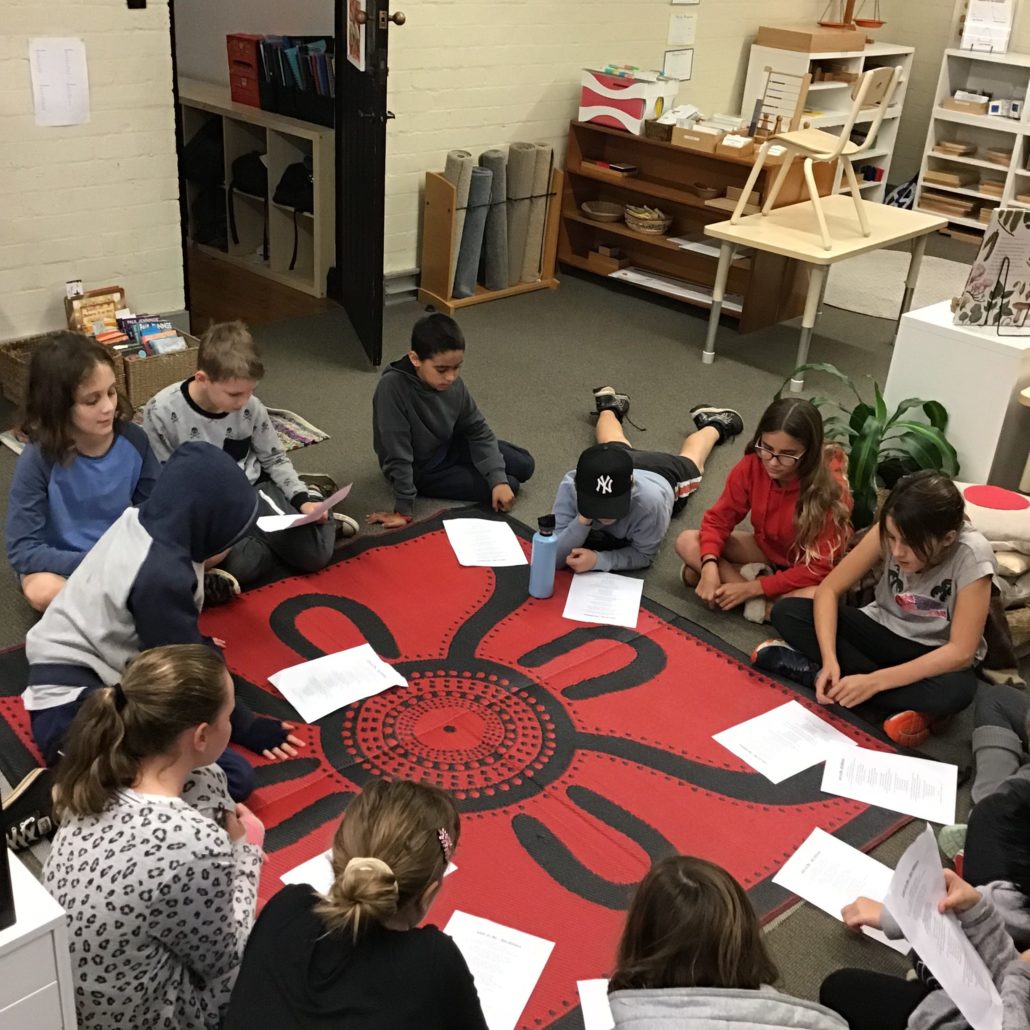 Farmhouse | Primary OSHCare
Dear Families,
Highlights over the last fortnight
This fortnight the children continue to… you guessed it… draw more dinosaurs! Our Dino wall of fame continues to be a huge hit, with the wall expanding every session! See photo attached. This week we have also had a suggestion to extend on our current dinosaur theme. The children would like to research and create a report on prehistoric animals! We intend to implement this in our program in the upcoming weeks. Stay tuned to see what is created!
Whilst outside the children have participated in various group games and activities. A new game learnt this past fortnight has been corners, the children were all engaged with smiles on their face whilst participating in the game. Through this the children showed strong communication skills both verbal and nonverbal alongside a strong physical wellbeing. Another group game that had everyone involved was wall dodgeball! The children all enjoyed dodging and weaving to see who could be the last one standing on the wall.
Community Engagement
Over the next fortnight as a contribution to our community we intend to write letters to the elderly community. As COVID-19 has prevented retirement villages from being able to have young visitors and school trips to their centres. We aim to have the children draw pictures and write letters that will hopefully add a little bit of brightness and colour to their centres!
If you have any suggestions as to how else, we could get involved/ contribute to our community please let us know!
July Vacation Care
Unfortunately, we will not be running Vacation Care in the July school Holidays. Alternative vacation care services that will be running and are nearby are, Seaforth Primary OSHCare which is held at Seaforth Community Centre and Manly Vale Primary OSHCare which is operated from Manly Vale Public School. If you need any assistance with booking at another centre, you are more than welcome to email or call.
If you would like more information about Primary OSH Care or our centre and how to enrol, please visit our website www.primaryoshcare.com.au
From Sarah, Ella and all the OSHC staff at Farmhouse Montessori OSHC Centre