2019 Newsletter Term 2 | Issue 04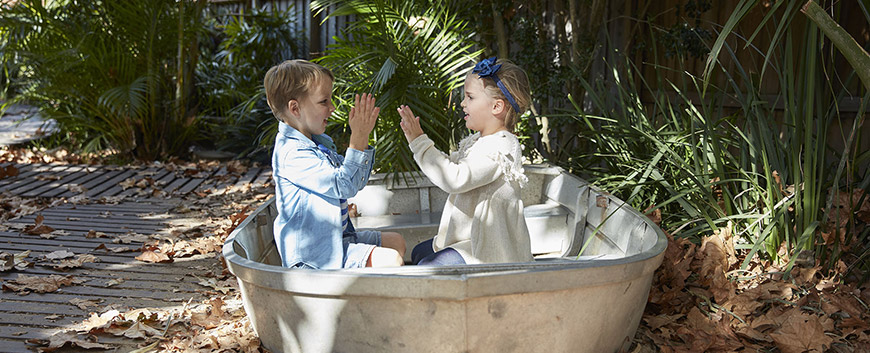 Upcoming events & Important Dates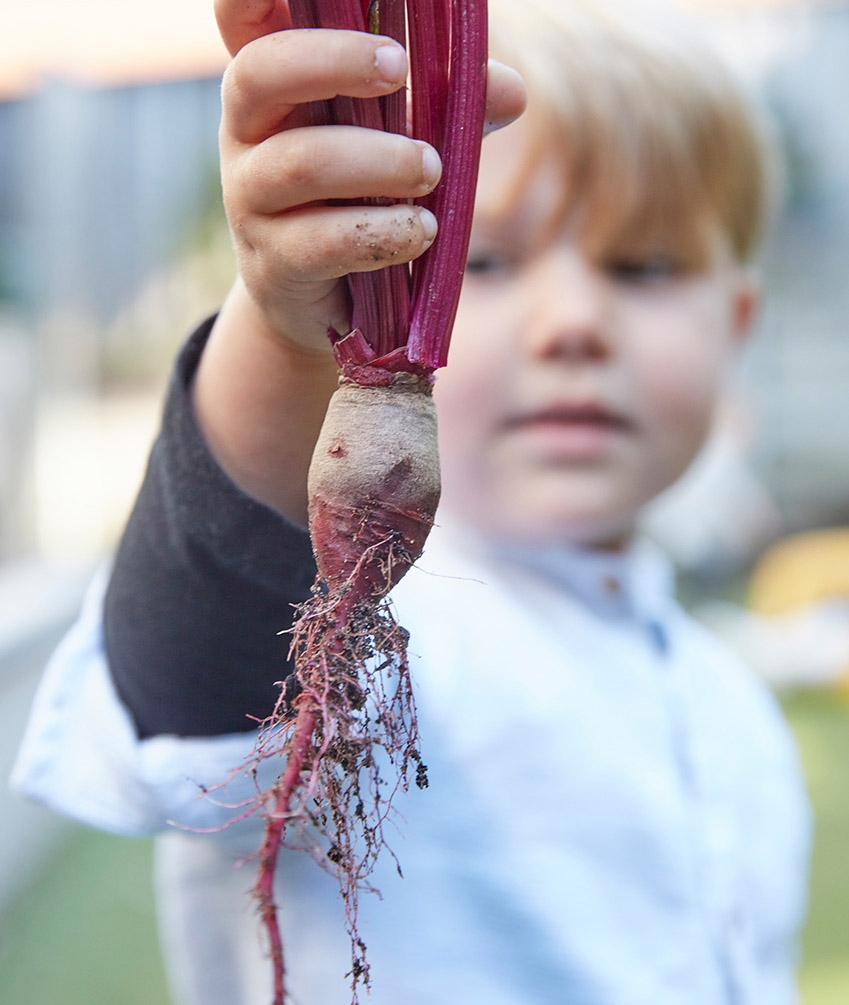 20th June – 9.30am Primary Tour – primary campus tour
21st June – Term 3 fees due
TBC – Poetry & Music Afternoon – Preschool Campus
25th June – Poetry & Music Evening – Primary Campus
4th July – 9.30am Primary Tour – Primary Campus
5th July – Last day of term – whole school
8th-11th July – MWEI Geometry Workshop-North Head Campus
22nd July – Staff Development Day – pupil free day
23rd July – All students return – both campuses
Click HERE to see further calendar dates.
Principals Message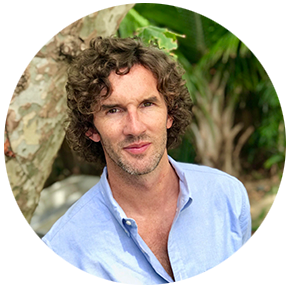 Dear Parents and Carers,
I do hope that you are keeping warm during the winter chill. This week, whilst on a school tour, a parent asked me the reasons why we mix the ages of our children in each of the stages.
Of all the marvelous aspects of the Montessori approach to teaching, the mixed age classroom is one that really stands out for me. It allows younger children to learn from those who have already encountered the difficulties they are facing. It develops a sense of leadership in the classroom that enables the teacher to feel that if s/he is busy, there are several other smaller 'teachers' in the room who can help. It also develops a sense of growth, where children understand that someday they too will be able to lead the class in group, organise excursions, or use the telephone independently.
The ability to be able to see children of a variety of ages working collectively means that when our children graduate and move into the real world, age will not be so important. They will look adults in the eye and speak to them as equal, and treat younger children with love, care, but more importantly, with the respect that they deserve. As I walk around the campus interacting with our students of various ages, I see this happening on a daily basis. It truly makes my heart sing.
Have a wonderful weekend and keep warm.
– Gavin McCormack
ELOUERA | Stage 1 Infant Community
This week we have been talking about our rubbish in the classroom. We read a book about where all the rubbish goes after the garbage truck picks it up – to the landfill! We looked at some photos of what landfill is and Millie said "Ew it's smelly" we all agreed that it did not look very nice and Isaac said, "It makes you sick". Finlay said "There are no trees!" and we talked about how all the rubbish meant no plants or animals could grow or live there. We discussed how we really didn't want to make any new rubbish that would have to go to the landfill because we want to keep the land really healthy.
Instead of throwing our paper recycling into the bins, we are going to be making our own "New Paper!" in the classroom each day as an ongoing practical life activity. We looked at our paper bin and Corinne showed the children how they could tear the cardboard and paper up into tiny pieces, add water and next week we'll be ready to make some new paper to draw on!
After we started our papermaking we had lunch, Finlay opened his lunch box and said: "See no rubbish!" Harley said "Me too! No rubbish!" We were so proud and impressed to see that NO-ONE had any rubbish in their lunchbox only "Worm Food" as Millie said.
Thank you so much for supporting your children in their sustainability learning!
– Corinne, Debbie & Sarah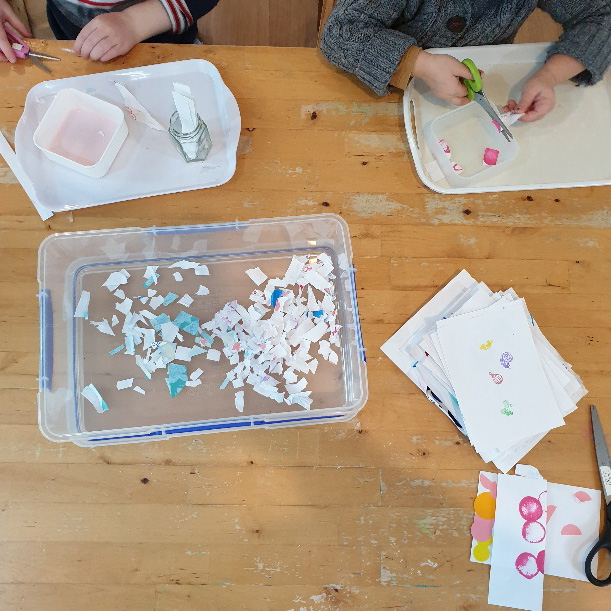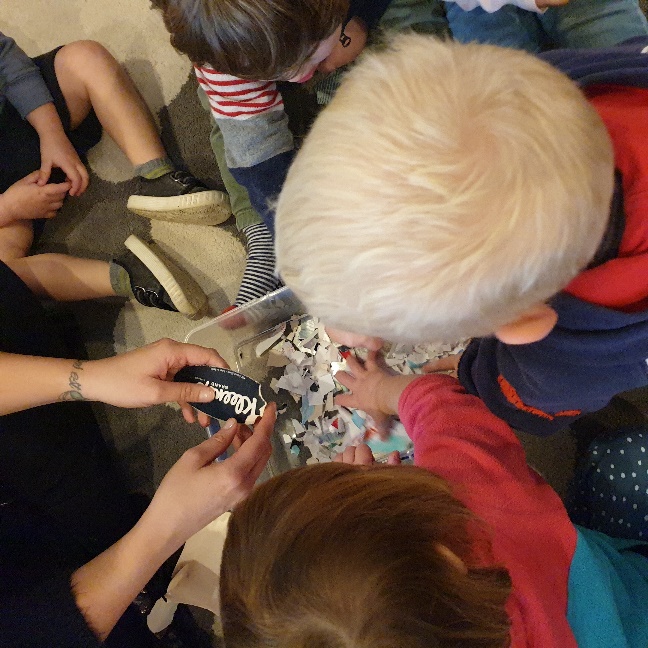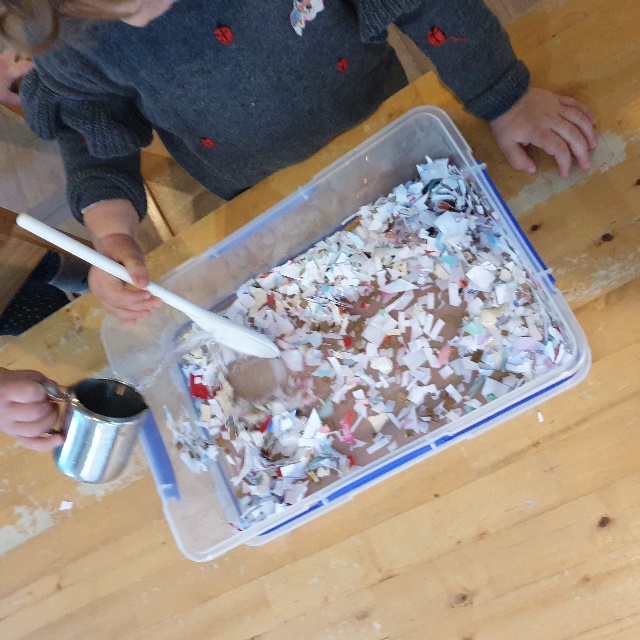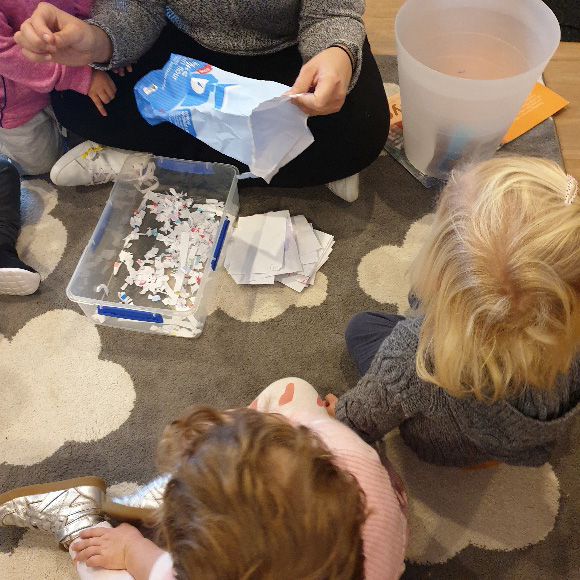 Over the past week we have been exploring sea creatures with resources from the Australian Museum. The children have been able to look at specimens of a variety of species and have been excited to be able to touch a real shark skin. We have been learning about coastal habitats along with the layers of the ocean and what creatures live at different depths.
The resources included some puppets which the children have enjoyed creating under the sea scenes and using their imagination in role play scenarios. We have acted out scenes from story books and are continuing to discover unusual creatures along with how they survive deep in the ocean.
– Amanda & Teresa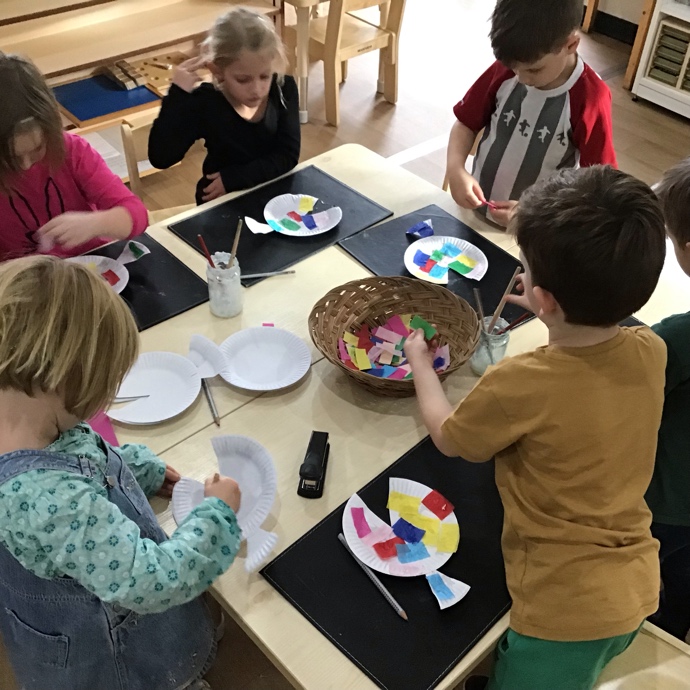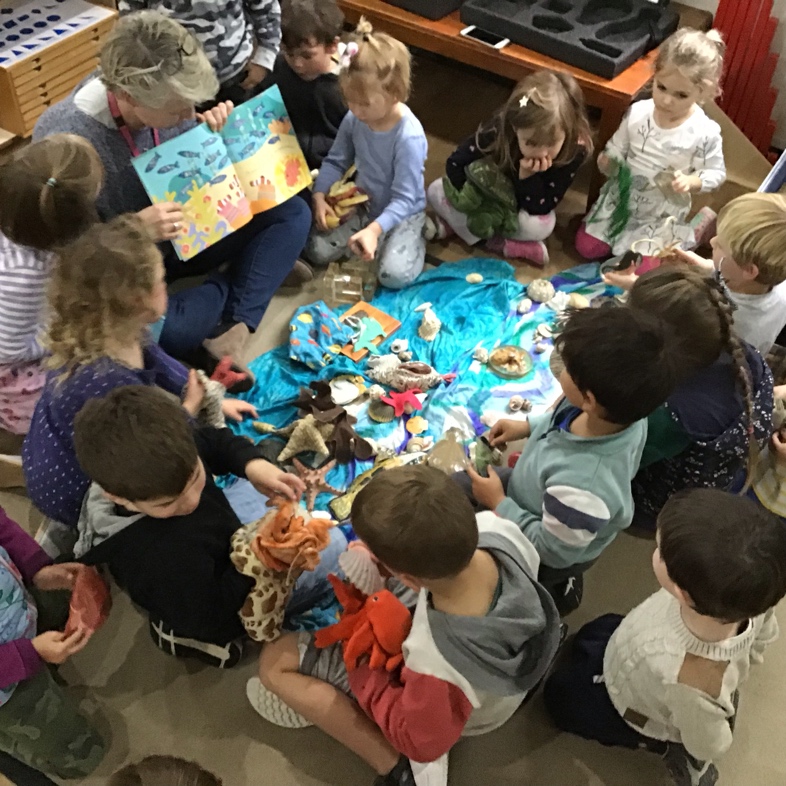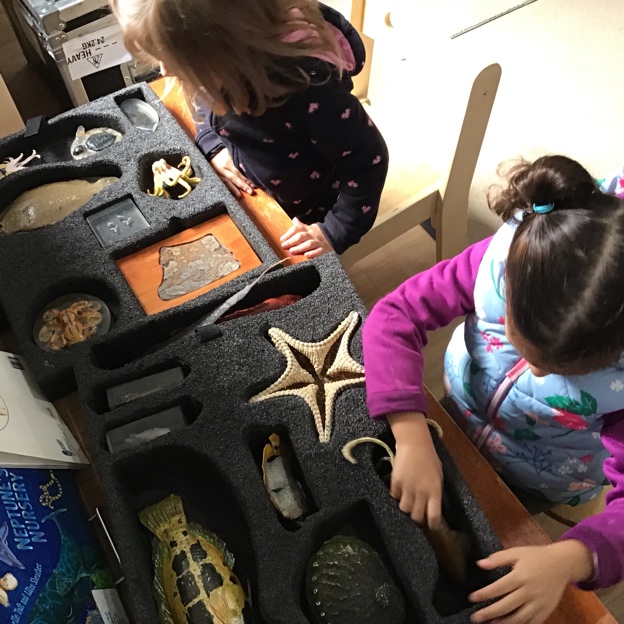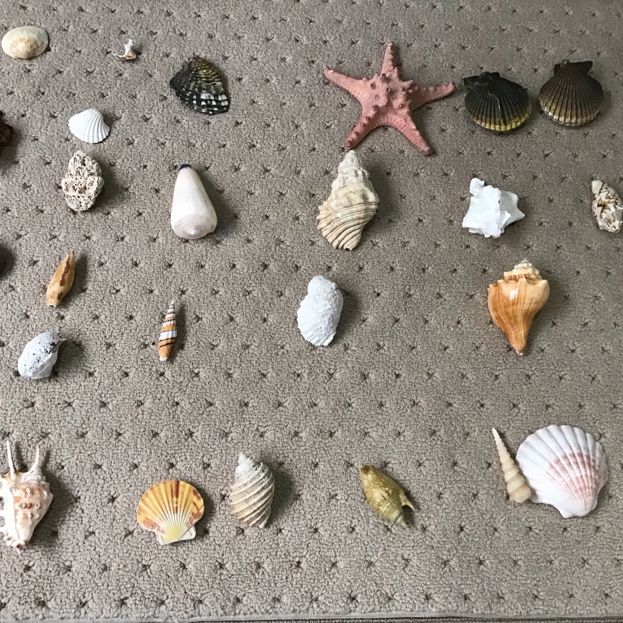 With all the rain lately it opened an opportunity to learn about what rain is and how it happens. During Jo's science lesson the children had the opportunity for hands on experiments on making rain. They filled jars with water and put shaving cream on top of the water.  They then dropped liquid blue paint through the 'cloud' and this dropped into the water below. The children were amazed at how this worked. Using hands on experiments allow children to take this knowledge out into the environment.  There was lots of talk about rain during the large downpours.
– Jenny, Jo & Angela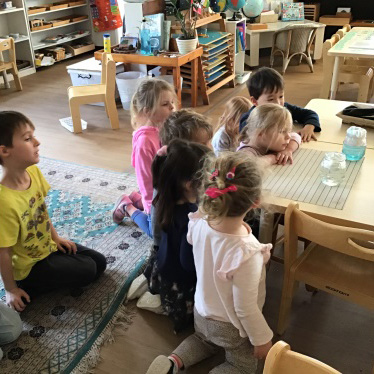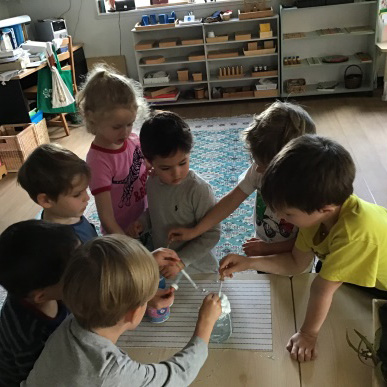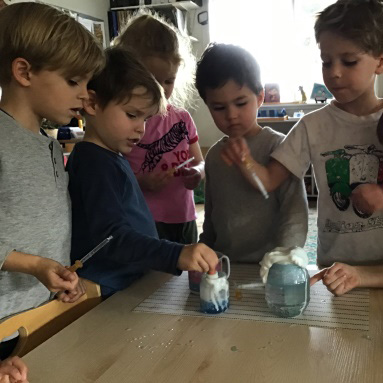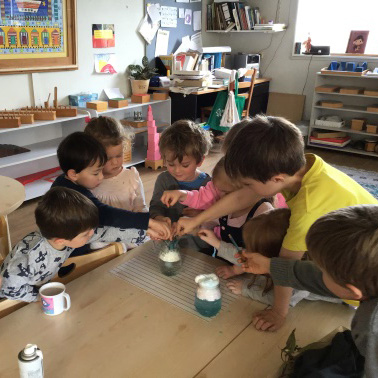 AMAROO | Outdoor Classroom
We have seen an explosion in children's interest in writing in the last couple of weeks.  Children in a Montessori environment learn to write before they learn to read which is an organic approach as children are able to put the letters for the sounds they know together into a word before they are ready to interpret and string together sounds of a word on a page.  Children are focused and showing great concentration as they "do writing".  They may choose to copy sandpaper letters, just write randomly or copy from books and then ask "what did I write?"  As this sensitive period for language continues children see letters everywhere and you hear "I just want to do writing" and of course they are free to do just that!
– Dawn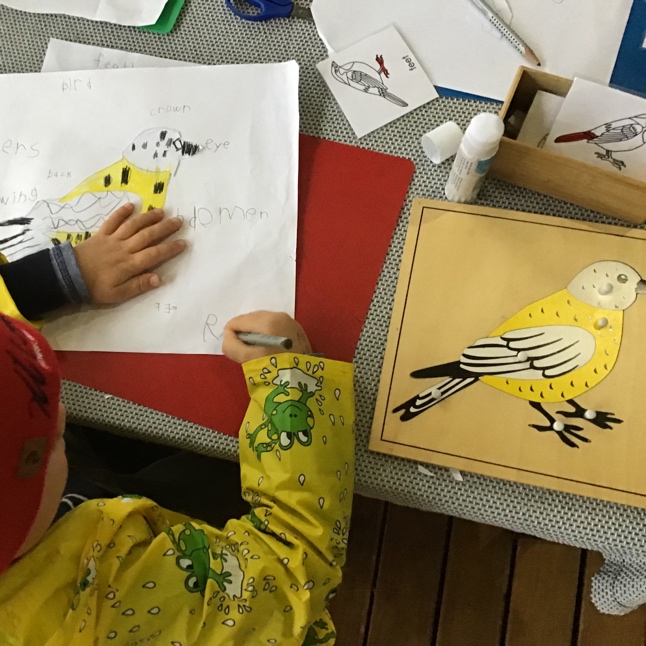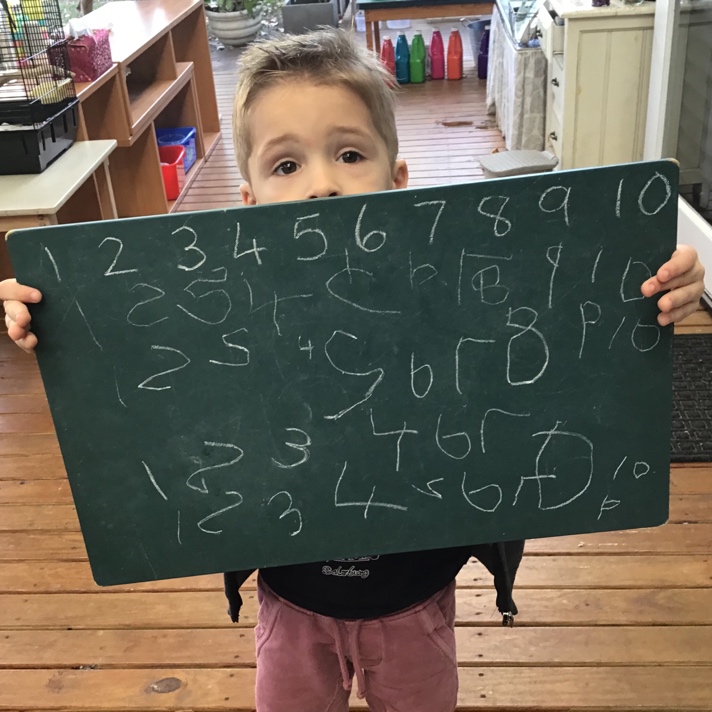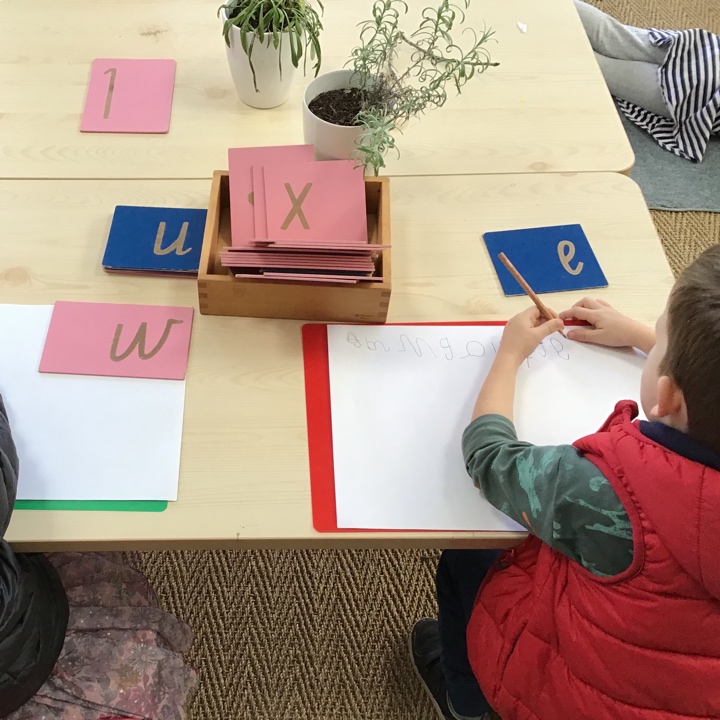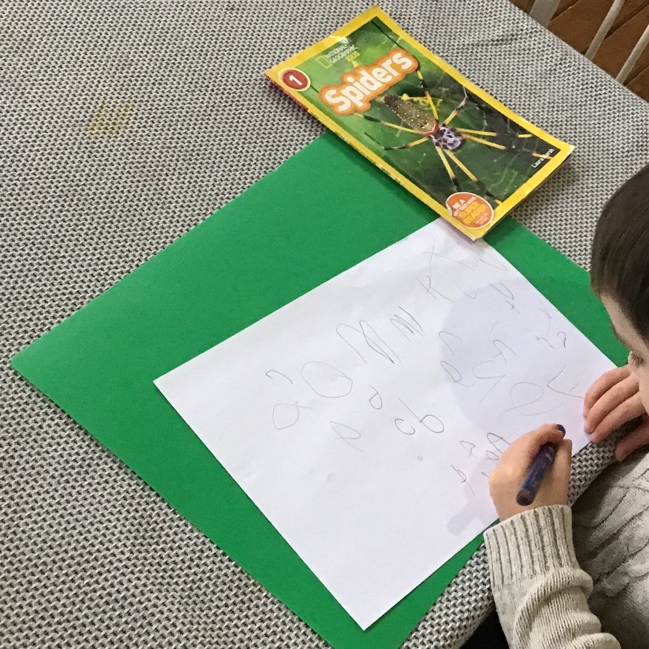 The Kindergarten children have been learning about habitats and making homes for animals. They discussed what animals need to survive and they build shelters. We had two walks to Manly Dam to explore the local area. The children then worked in pairs to make small homes for minibeasts. They collected sticks,leaves, bark and logs to make their shelters. We also made small insects from modelling clay and put them in our shelters.
– Elizabeth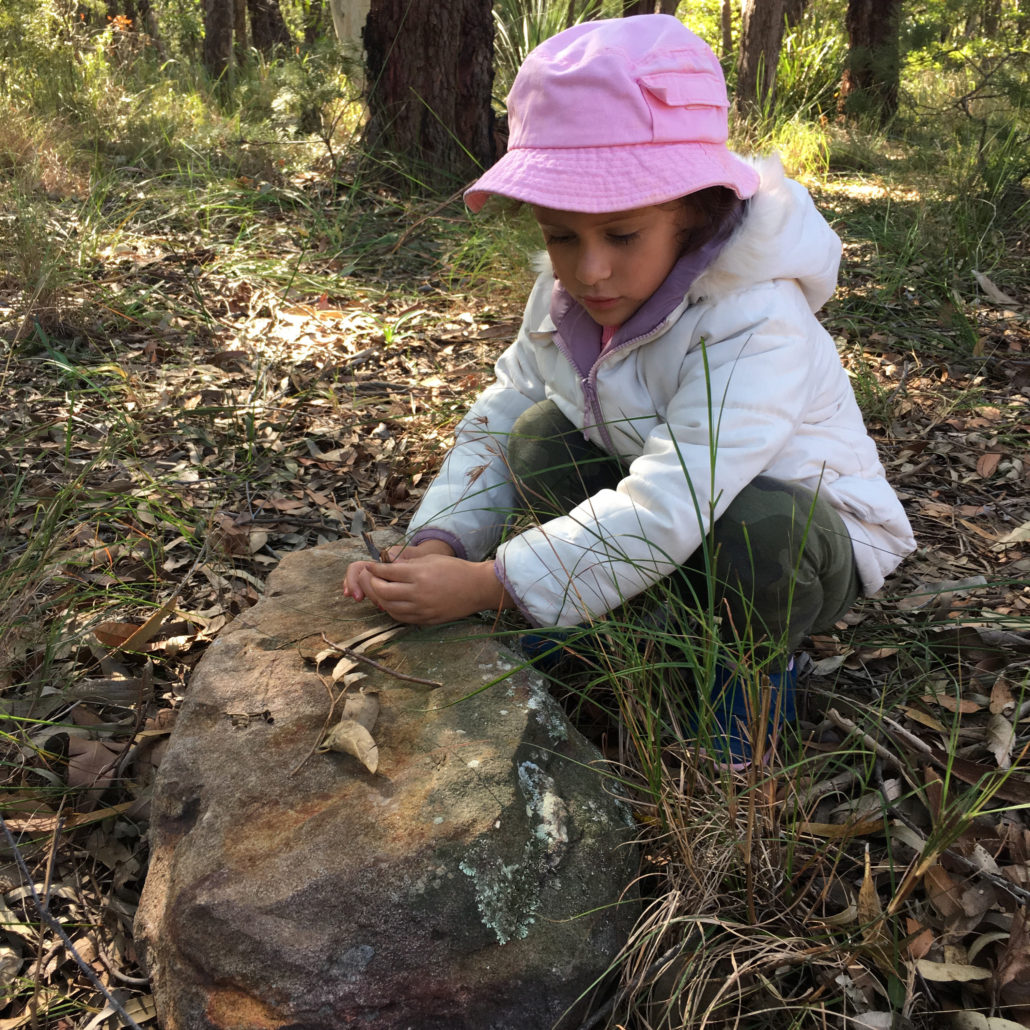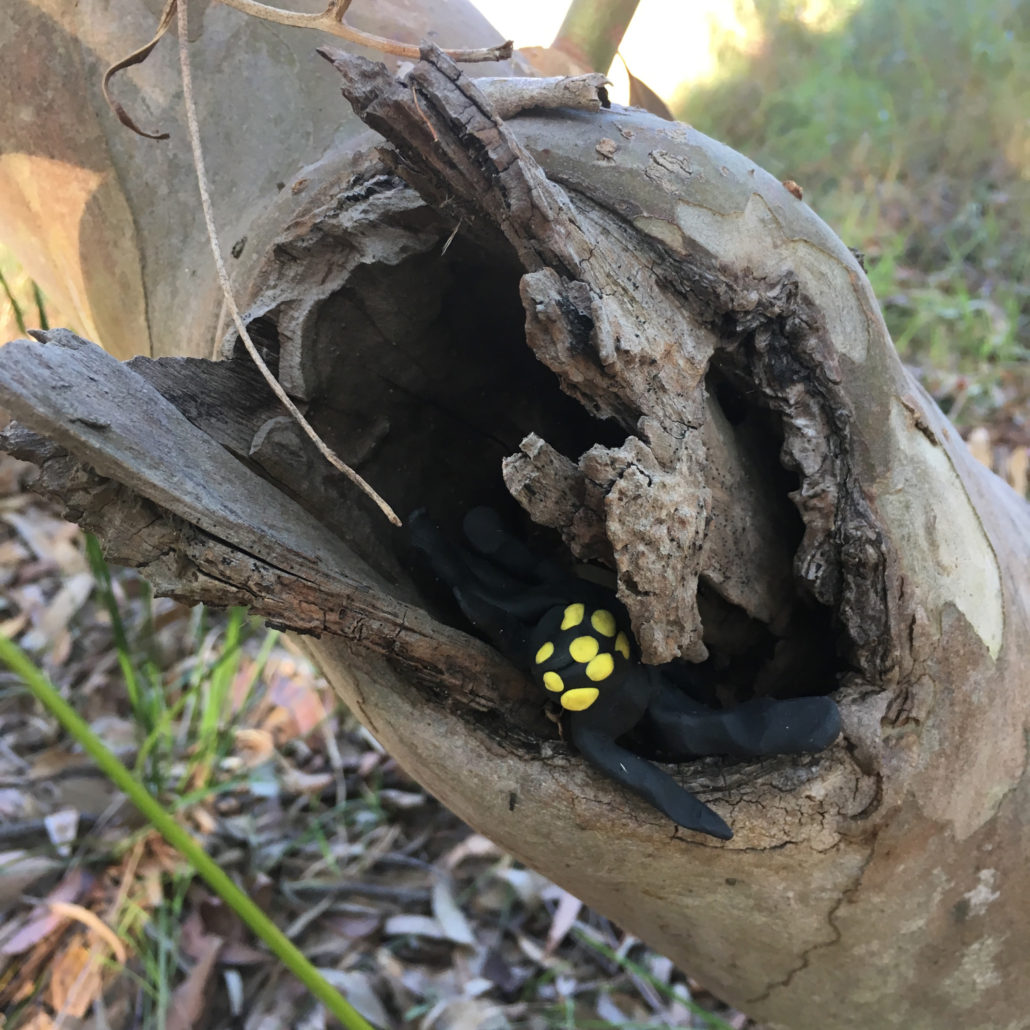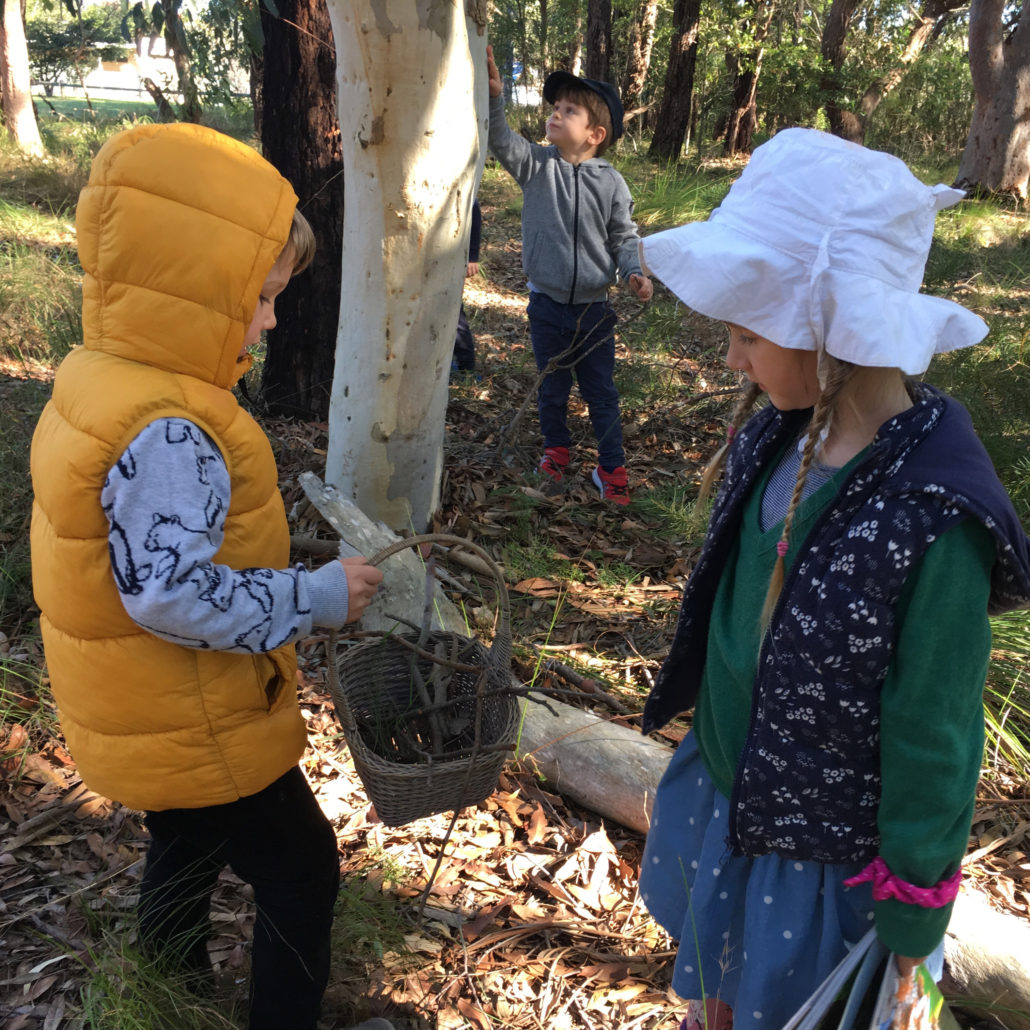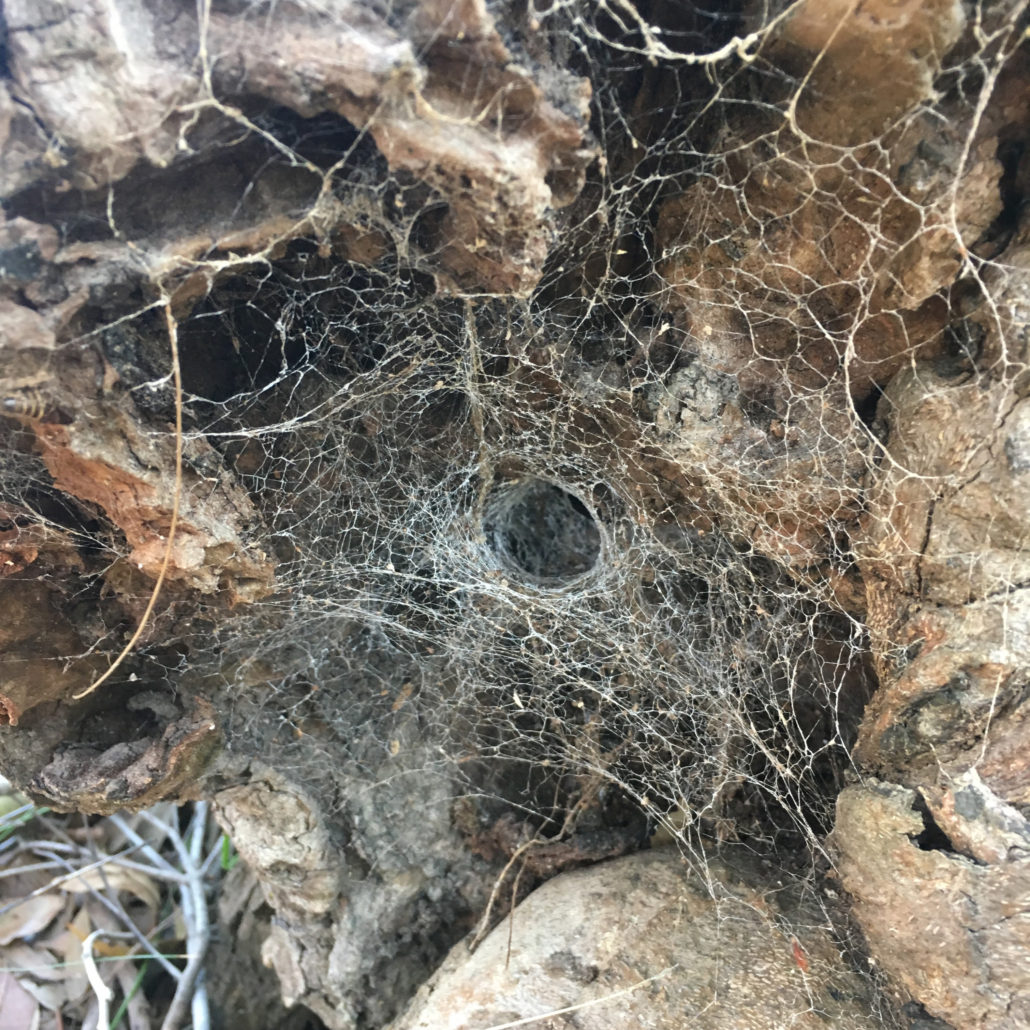 Off the back of our trip to the Botanical Gardens in term one, there is a continuation of lessons for the Aikya children on the study of plants. We have been learning the parts of a seed and types of seeds such as mint, parsley, lettuce, chives and basil. The children have been planted these seeds, and they can now relate to the life cycle of plants. Children were surprised to see different shapes and size of each seed. 
Through this period of learning and nurturing of plants from seed, the aim is to offer a platform the children can relate to during the activity.
The process includes the observation of each seed planted right through to the harvest of each plant which later uses for cooking towards a healthier diet. This will ensure the children will experience the holistic method of the beginning to end of plant life which give the children a complete process of what it takes to place a meal, from seed to table.
Recently, they have an interest and a great joy in making spring rolls. Before cooking, the children have been preparing all the ingredients that included shredding the carrots, cutting and cooking the vegetables and rolling the spring rolls. Healthy eating is essential, and this activity is encouraging the children to eat healthily and preparing their food as part of health education. They enjoyed the spring rolls as snack. 
– Samantha & Laura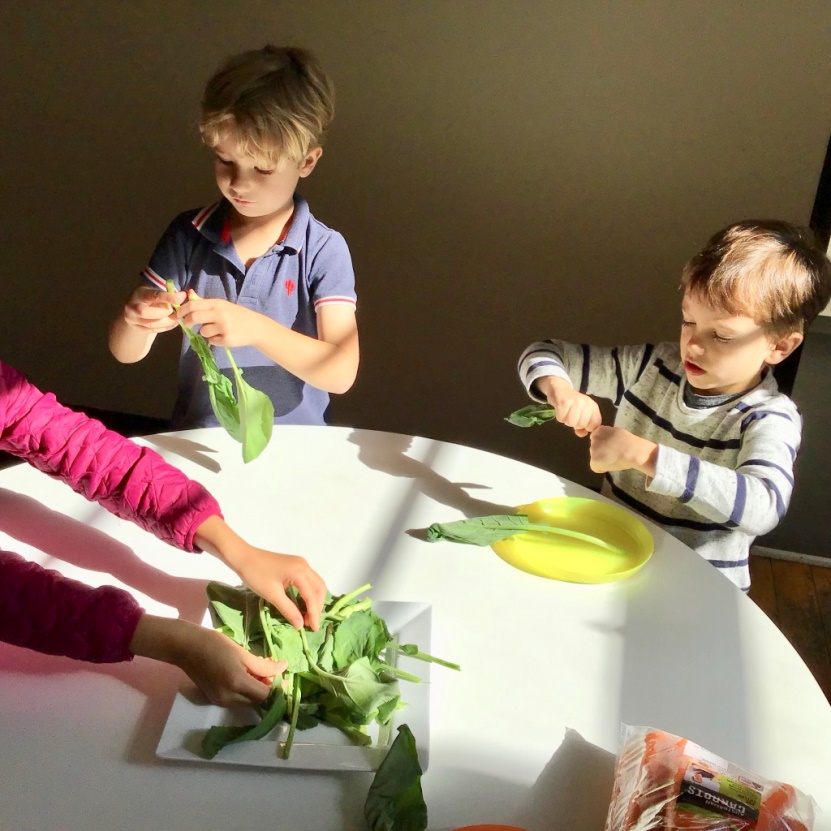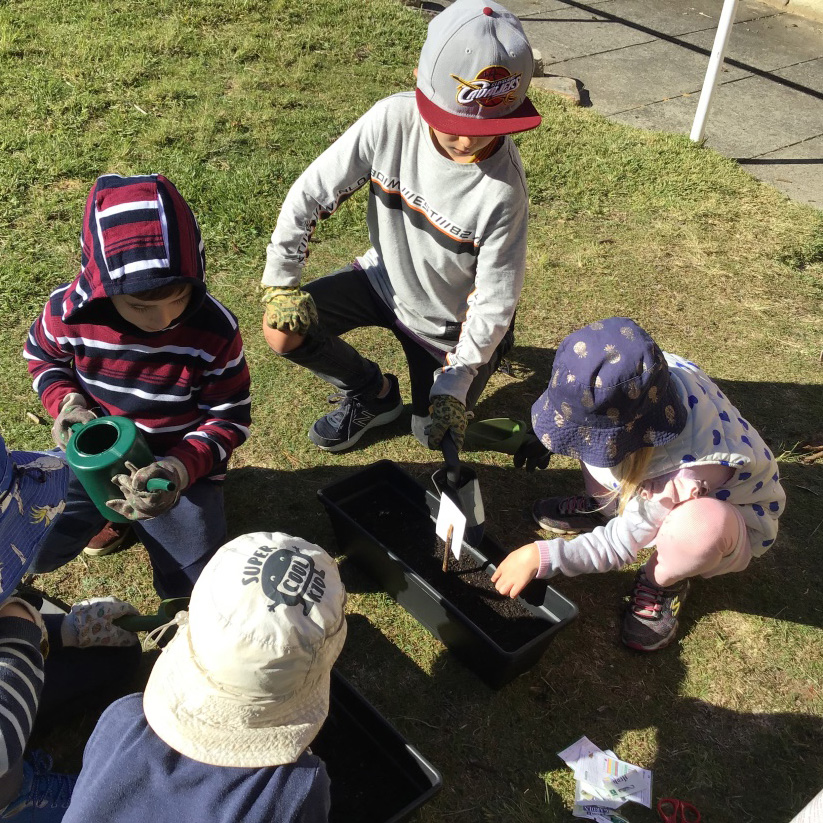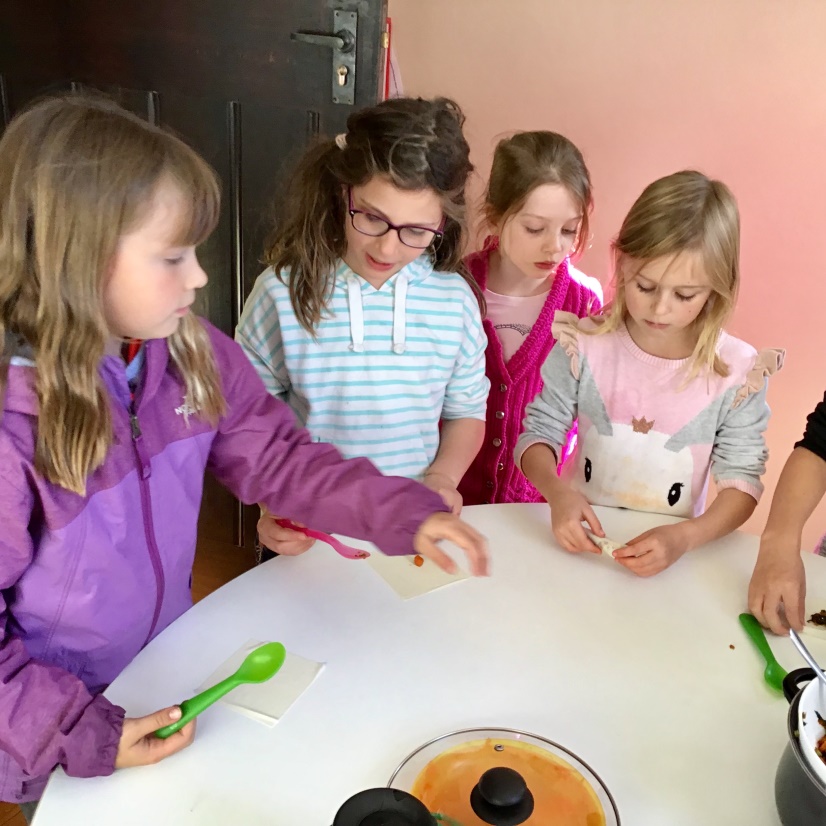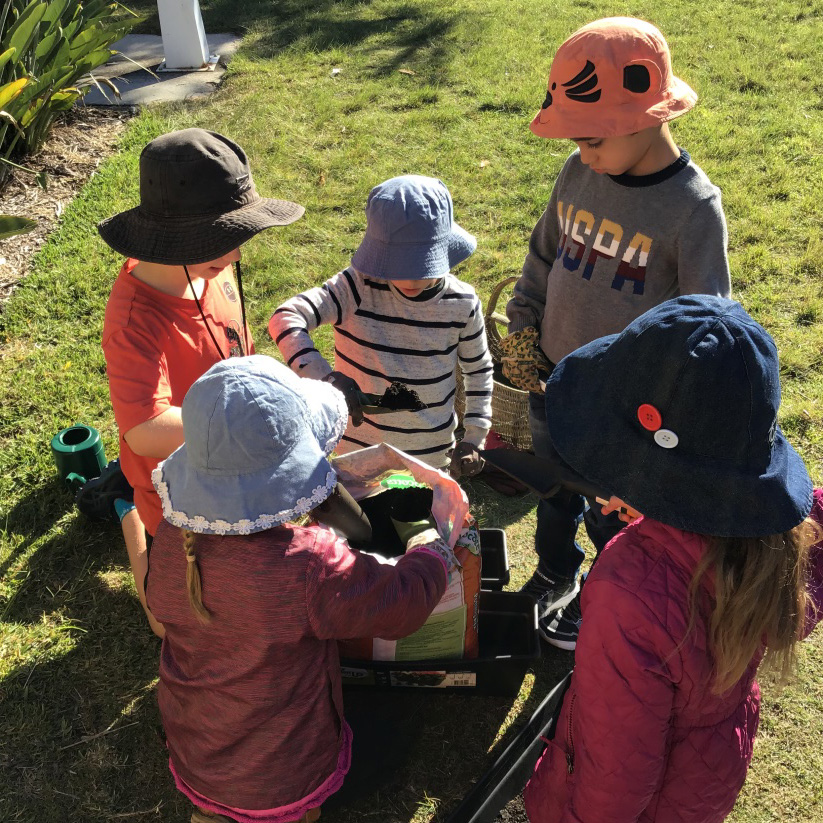 At Gardening Club we have been painting recycled bottles to use as plant pots, we are going to hang them up to decorate the walls of our courtyard garden. We have planted rhubarb, chamomile, peas, cabbages and edible flowers in our planter. We had to dig holes to put the plants in and secure them with soil, we added mulch to keep the moisture in and stop weeds from growing. 
In Yani lately we have been learning how to knit, people have been doing finger knitting trying to break a world record of 20,250 metres. Some people have been learning to knit scarves and blankets. 
Oskar and Leo. L have been working hard on painting a post box for the classroom. Oskar suggested that we could have a positive post box where people can post messages of kindness to each other and once a week we will open the post box for people to receive their mail. 
Written by Sam Toprak and Darcy Barlow
– Claire, Cheryl and Philippa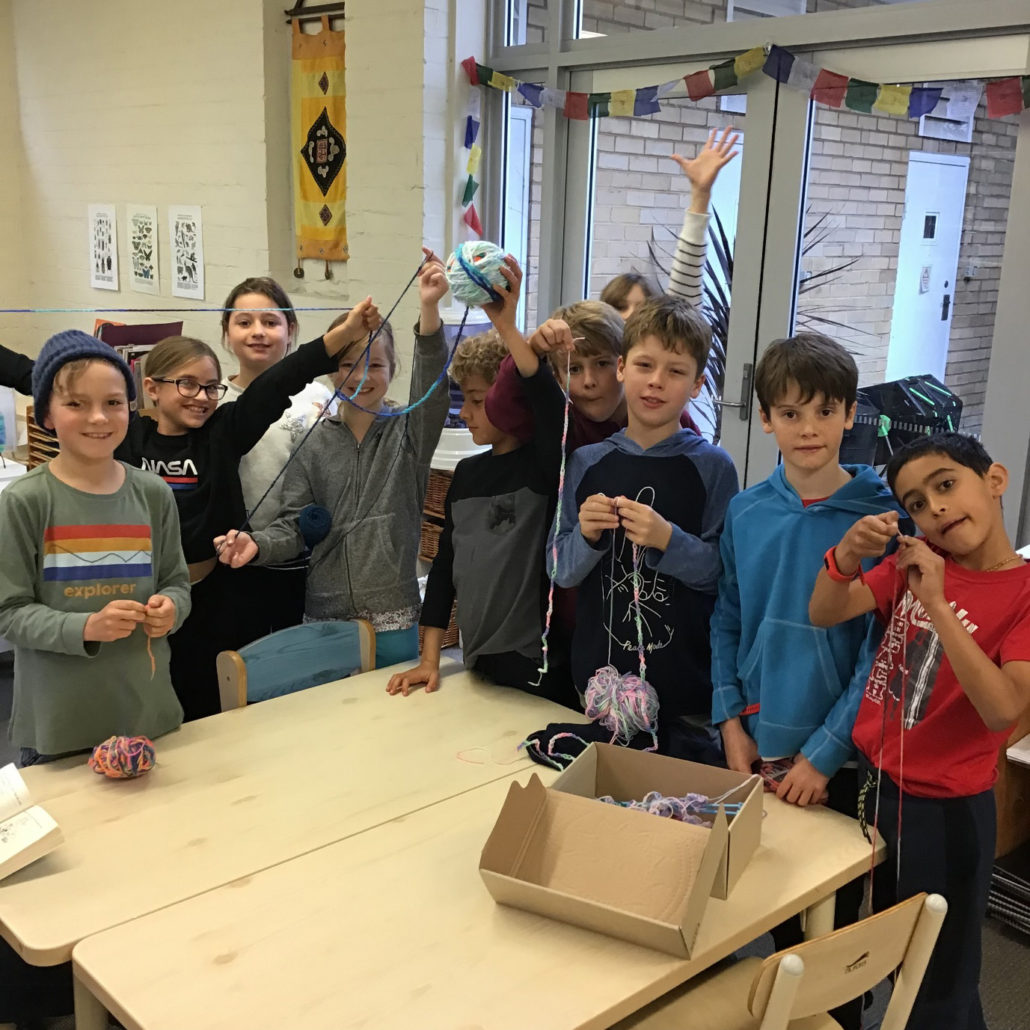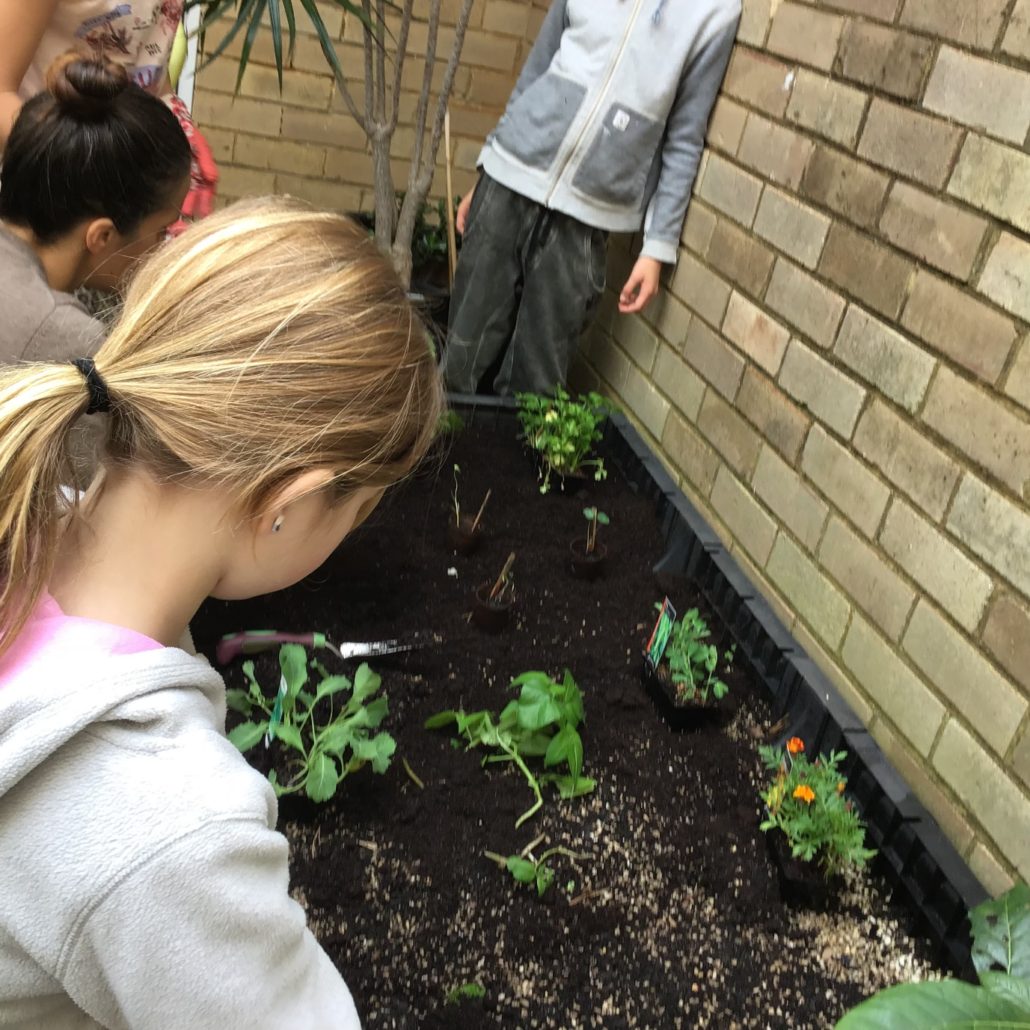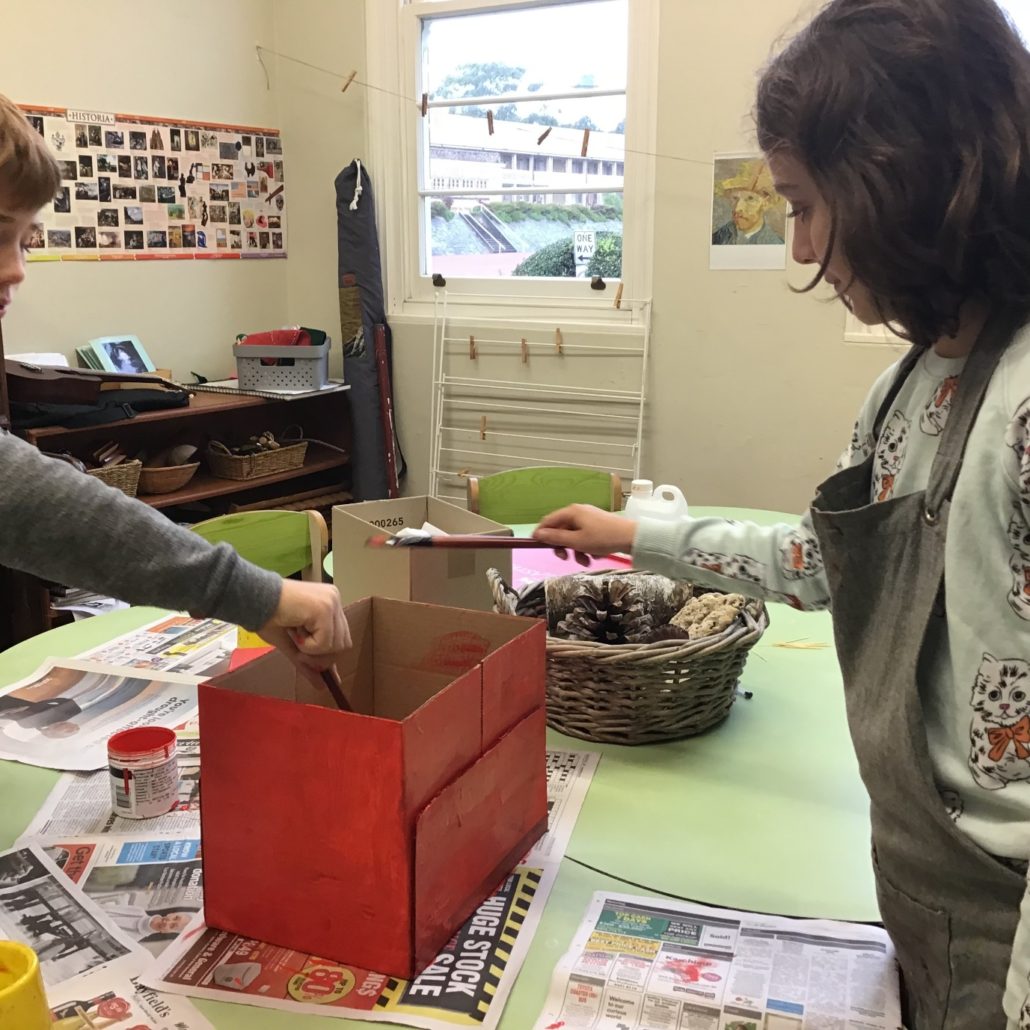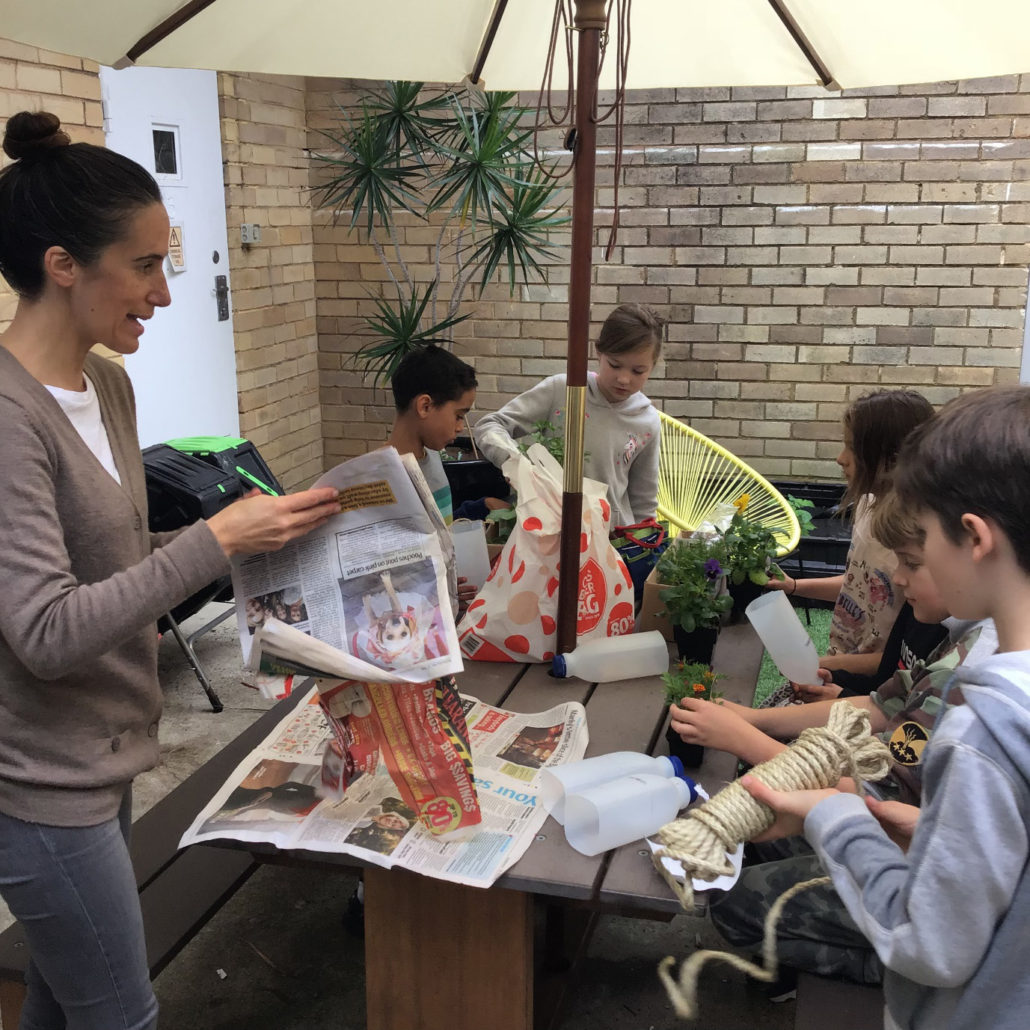 Farmhouse | Primary OSHCare
Dear Families,
Last week, an email was sent to families from the school in relation to bringing toys from home. We would like to inform families, that after consultation with the school, that OSHC will also be adopting this policy. This is to ensure consistency and continuity of the expectations. The OSHC Centre is well provisioned with resources and equipment, to support the children's engagement in the program. If there is a resource that we do not have that you would like to see, please send an email, so that we can investigate potentially purchasing for the Centre.
Our Vacation Care Programs are ready for families! These are available on our website www.primaryoshcare.com.au, in the school newsletter, hard copy at the Centre and on request. Please note that Vacation Care constitutes a casual booking and needs to be booked via the My Family Lounge APP.
This week, we took advantage of when it wasn't raining, whenever we could! One day, we took some drawing outside with us and tried to draw animals using one of our resource books from the Centre. While drawing, we read about the animals and learned some new facts about them.
Also, children have continued with making their Hama bead creations. Pokemon designs have been popular, along with penguins. Using some new templates, they have been helping each other find the beads they need to complete their designs.                      
Next Week Events:
05th July – Last day of Term 2
15th – 26th July – Vacation Care
If you would like more information about Primary OSH Care or our centre and how to enrol, please visit our website www.primaryoshcare.com.au
From Amanda, Kim, Jack and all the OSHC staff at Farmhouse Montessori OSHC Centre