2019 Newsletter Term 2 | Issue 02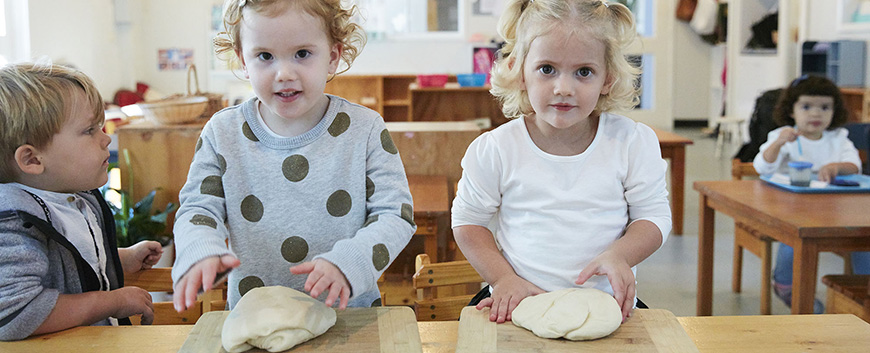 Upcoming events & Important Dates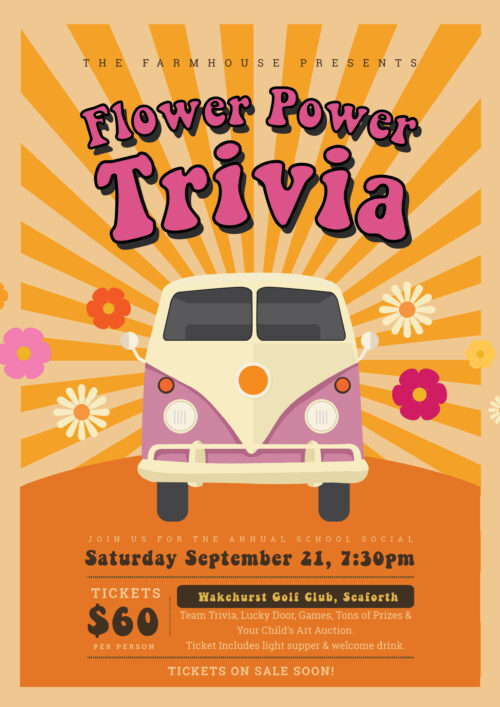 20-24th May – Parent Teacher Conferences: Kindergarten / Extended Day – Preschool Campus
20-24th May – Parent Teacher Conferences: Stage Two & Stage Three – Primary Campus
27th May – Reconciliation day
27th May – Montessori Sports Carnival
29th May – 10am Preschool Tour – Preschool Campus
6th June – 9.30am Primary Tour – Primary Campus
10th June – Queen's Birthday – public holiday
20th June – 9.30am Primary Tour – primary campus tour
21st June – Term 3 fees due
24th June – Poetry & Music Aftn – Preschool Campus
25th June – Poetry & Music Evening – Primary Campus
27th June – Poetry & Music Aftn – Preschool Campus
Click HERE to see further calendar dates.
Principals Message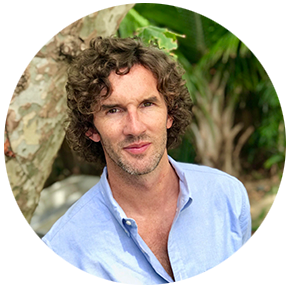 Dear Parents and Carers,
As we approach the half-way point of Term 2, I would like to dedicate this section of the newsletter to the amazing staff that we have here at Farmhouse Montessori school. Behind the scenes of the events that take place at school are a dedicated team of staff who put the well-being and care of your children at the forefront of their decisions.
They go above and beyond to make sure that our community shines with a true sense of togetherness – modelling to our children exactly what it means to be dedicated to improving the world in which we all reside.
Montessori said that adults should "Model the behaviour we wish to view in our children" and I can safely say that the children who graduate from our wonderful school will enter the world as amazingly caring and considerate citizens. Doing what is right and showing empathy and compassion to all those around them.
Although this week is not officially 'Appreciate Your Teacher' week, I would like to acknowledge that it's the dedication and hard work our teachers put into Farmhouse Montessori school that makes it the safe and nurturing environment our families love so much.
Have a wonderful weekend ahead.
– Gavin McCormack
ELOUERA | Stage 1 Infant Community
This week we have enjoyed exploring magnets! We made our own bottles filled with magnetic objects and pulled them to the top with our magnetic wands. The children wandered around our classroom to find objects that are magnetic and non- magnetic. We then added these to our tray and discovered which ones would "stick". The children are able to make observations, compare , test and experiment with each object before sorting them into a group. This curiosity and ability to resource and extend their own learning are important skills to develop for life-long learning.
– Corinne, Debbie & Sarah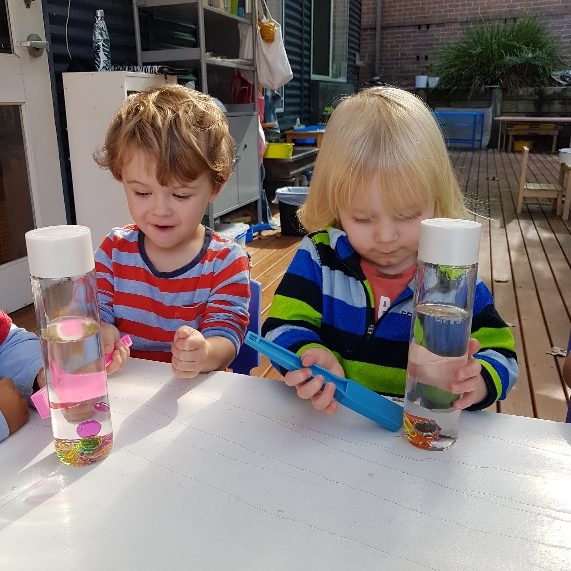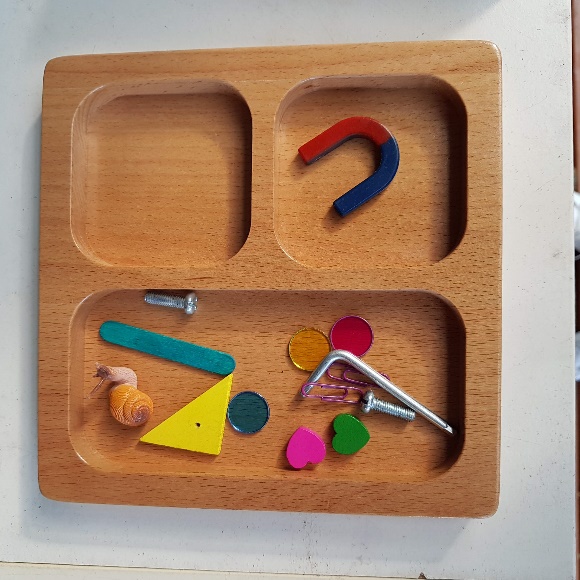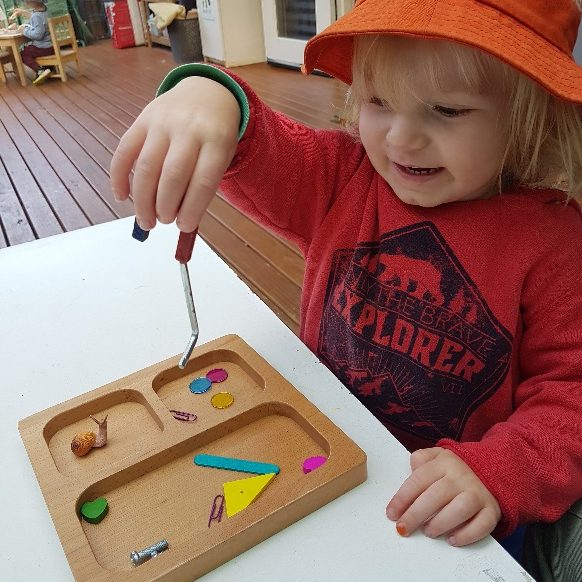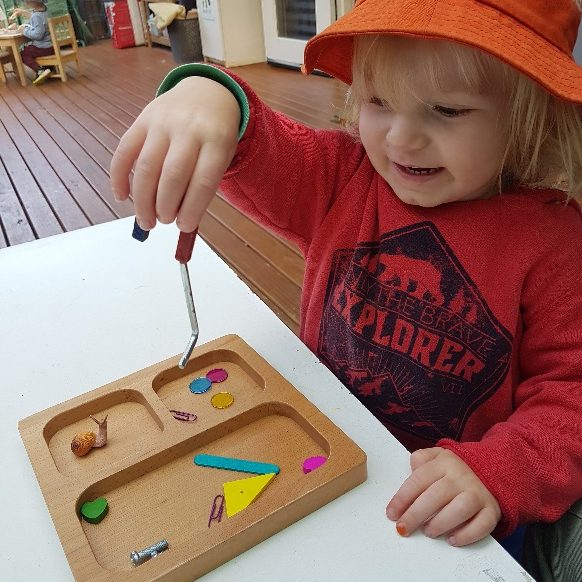 Thank you to all our amazing mums, we hope you all enjoyed spending Mother's Day with your children. It was lovely to see so many of you at our morning teas over the past week. The children were very excited to show you their school and work with some of their favourite materials.
In the classroom we have been learning about Autumn including; the parts of a leaf, classifying deciduous and evergreen trees, and why leaves change colour. Leaves from the garden have also been used in art and craft activities and we enjoyed painting them different colours. The older children in the classroom are also taking on leadership roles and presenting materials or instructing younger peers how to form letters and numbers. 
– Amanda & Teresa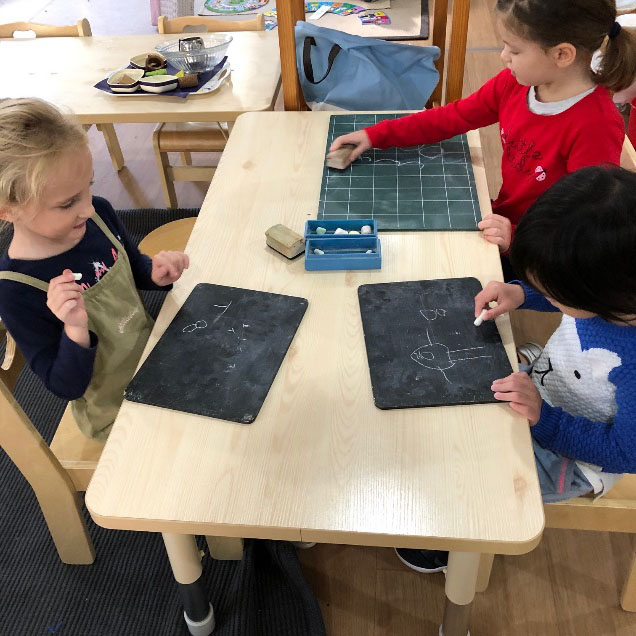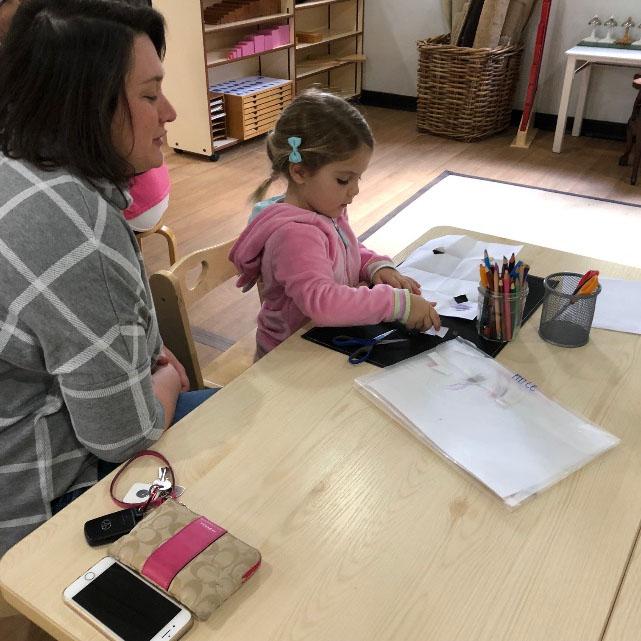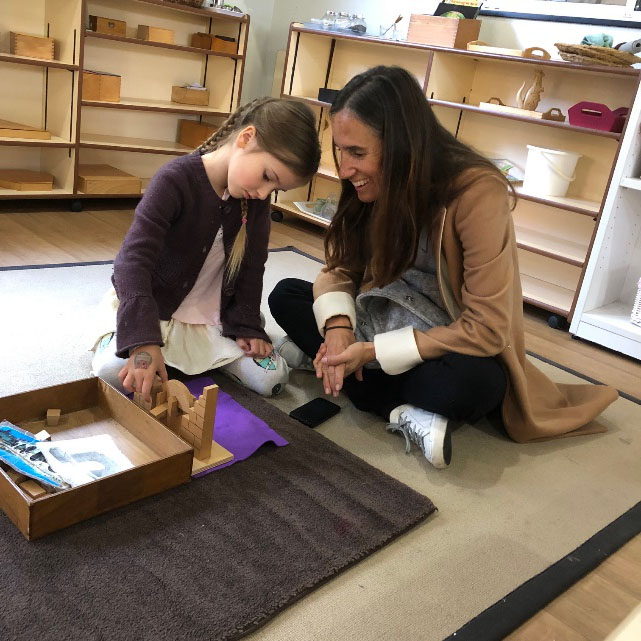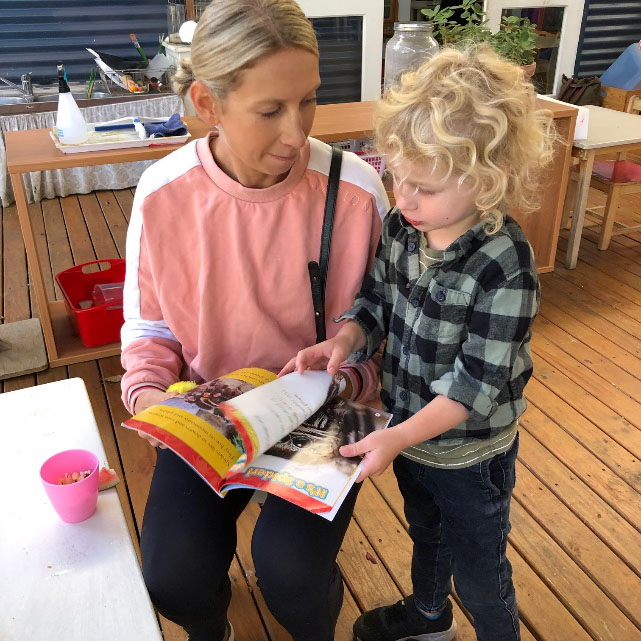 AMAROO | Outdoor Classroom
Leaves!  It's so beautifully obvious the season has changed in the garden and the children are loving it.  They have notice the different types of leaves, their shapes, colours and their parts.  Using the Leaf Cabinet the children have traced the shapes of leaves and then gone on a hunt of the garden to find 'real leaves' to match.  Working together they came up with the idea of creating a 'Crazy Tree' with lots of different types of leaves on it.  They shared out the roles of gathering, gluing, cutting and label making to create their masterpiece which is ongoing as they discover new leaves.
– Dawn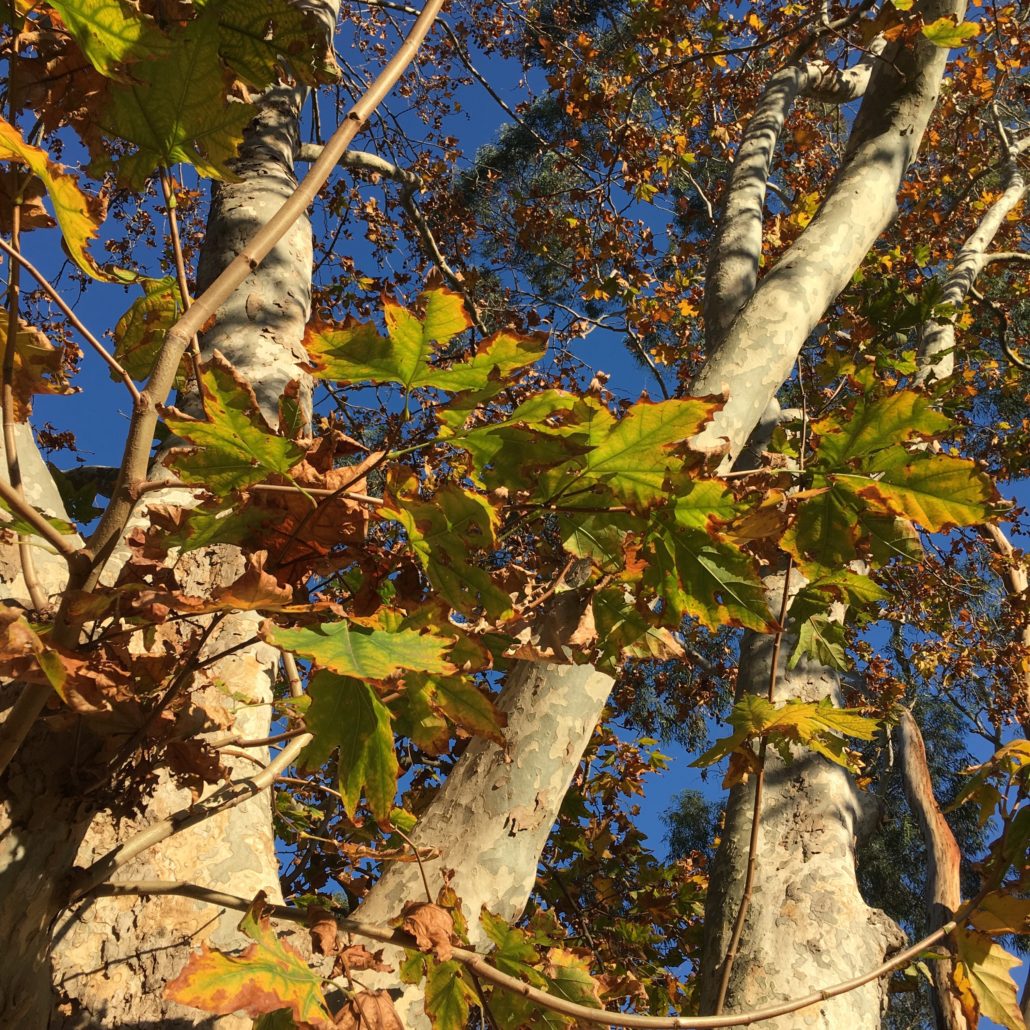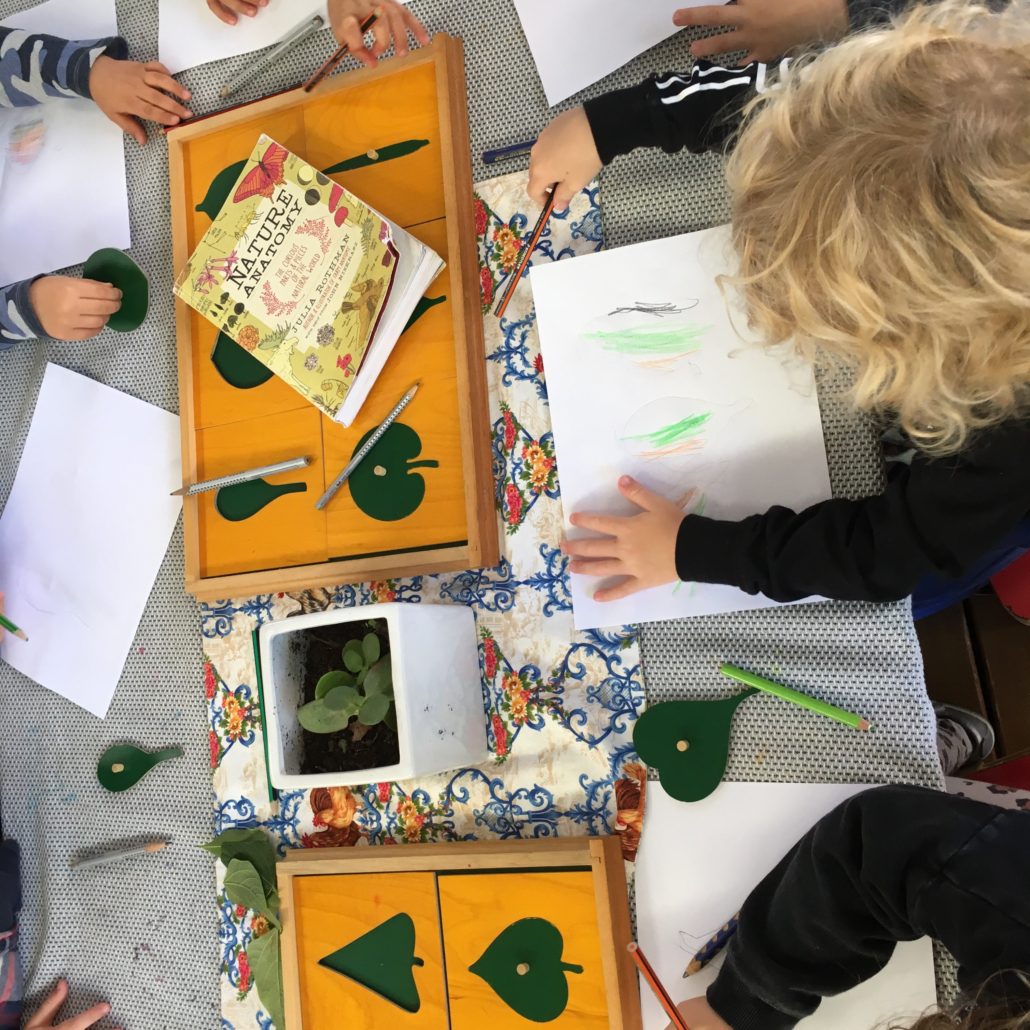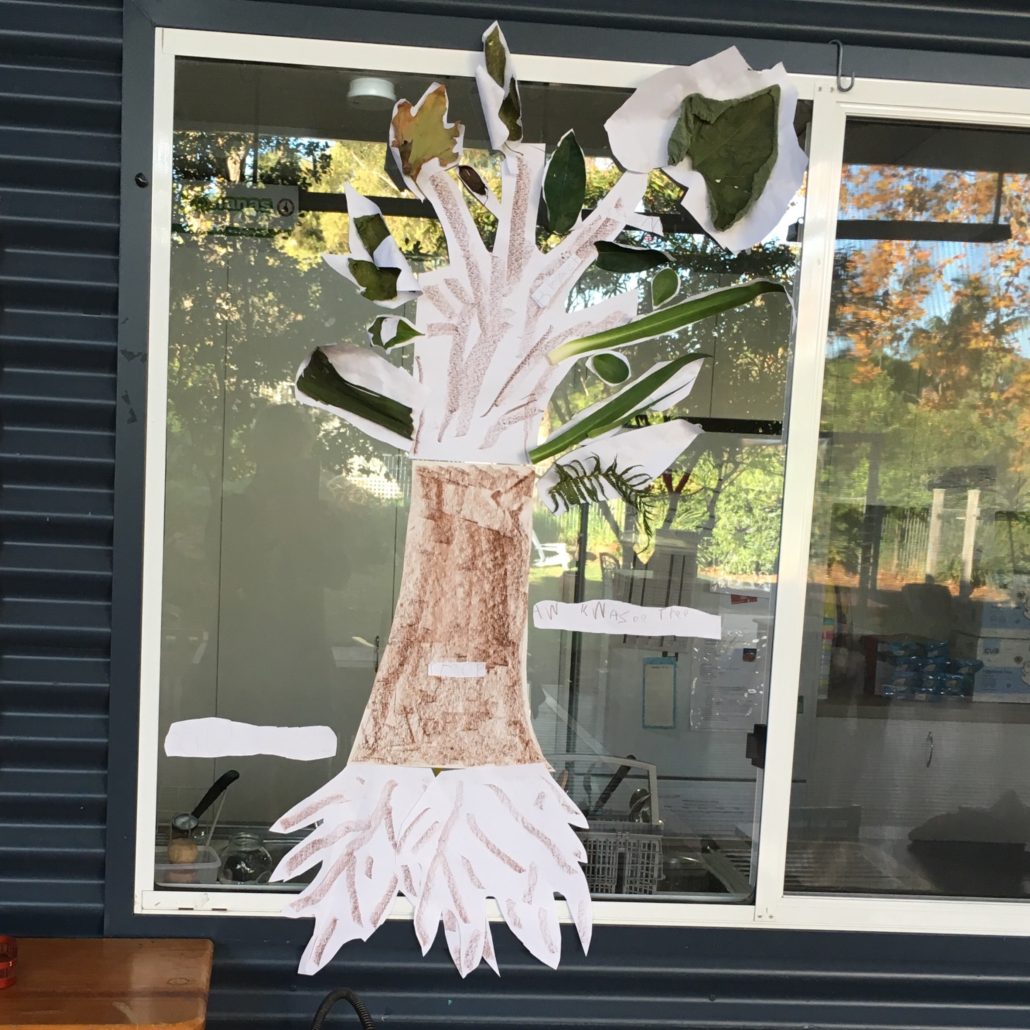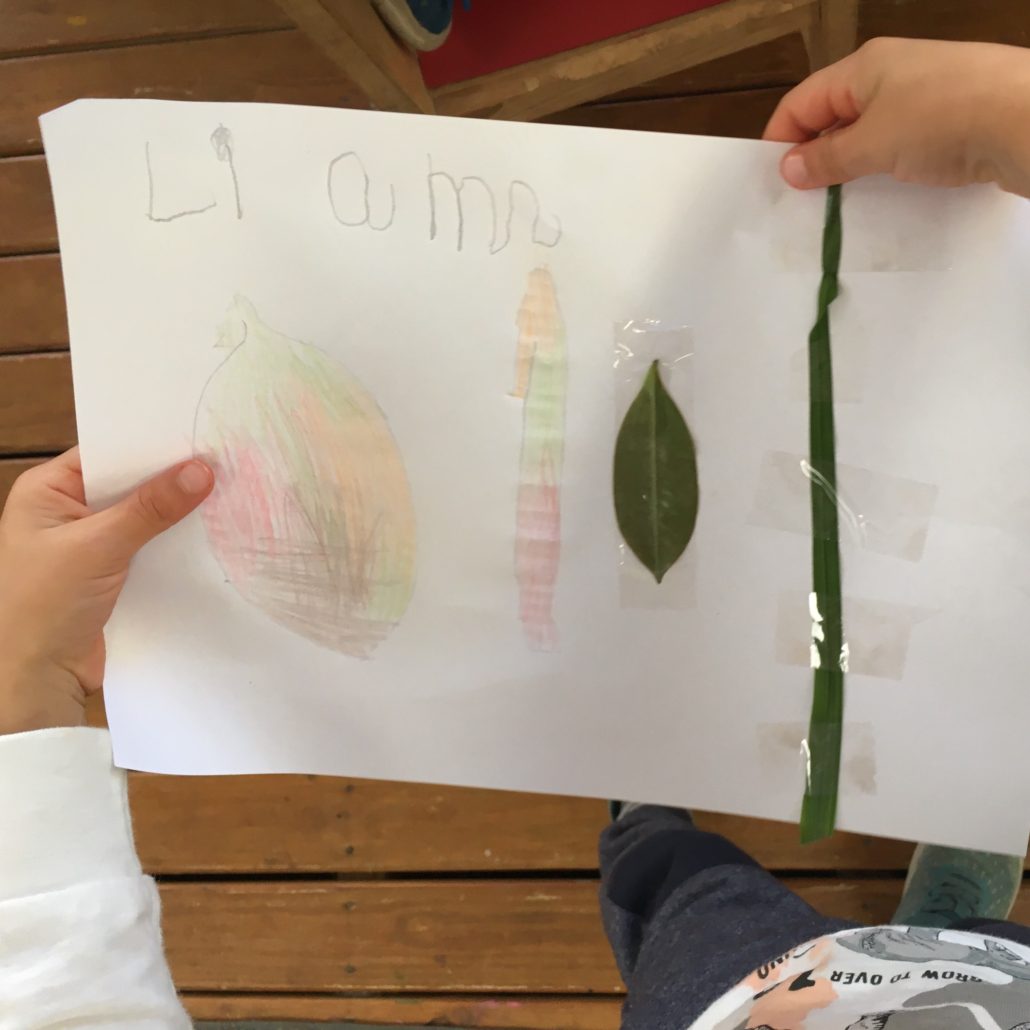 The Kindergarten children have been learning all about cities and buildings this week. They have been discovering the workings of a city, landmarks and what makes a city a busy place. We spoke about our city that we live in-Sydney. We then decided to make our own versions of Sydney. 
The children worked in small groups to plan how they were going to make the city. The drew out pictures of buildings and added labels. We also spoke about a map of Sydney and what the key landmarks were. Everyone was excited to create their own mini city and add in the ferries, seagulls, Opera House and other important buildings. They were also excited to make a harbour with different marine animals. 
– Elizabeth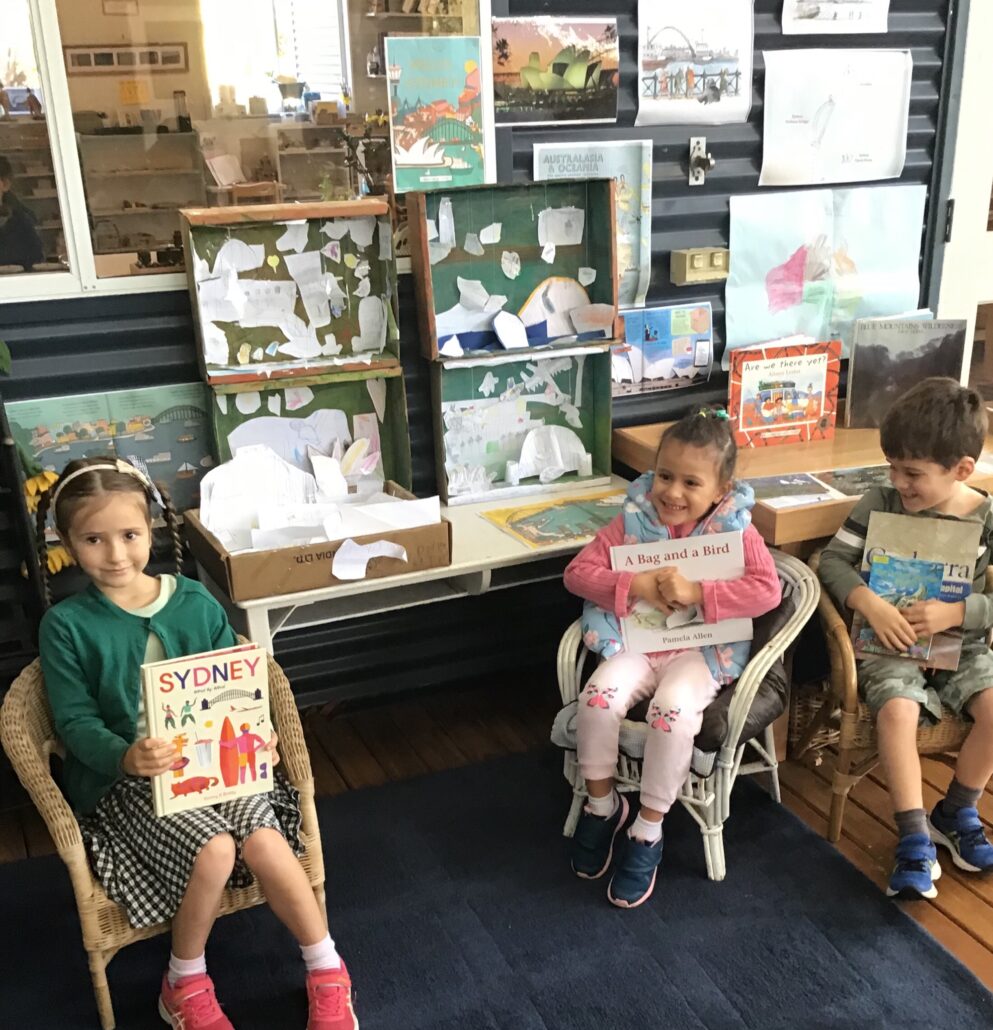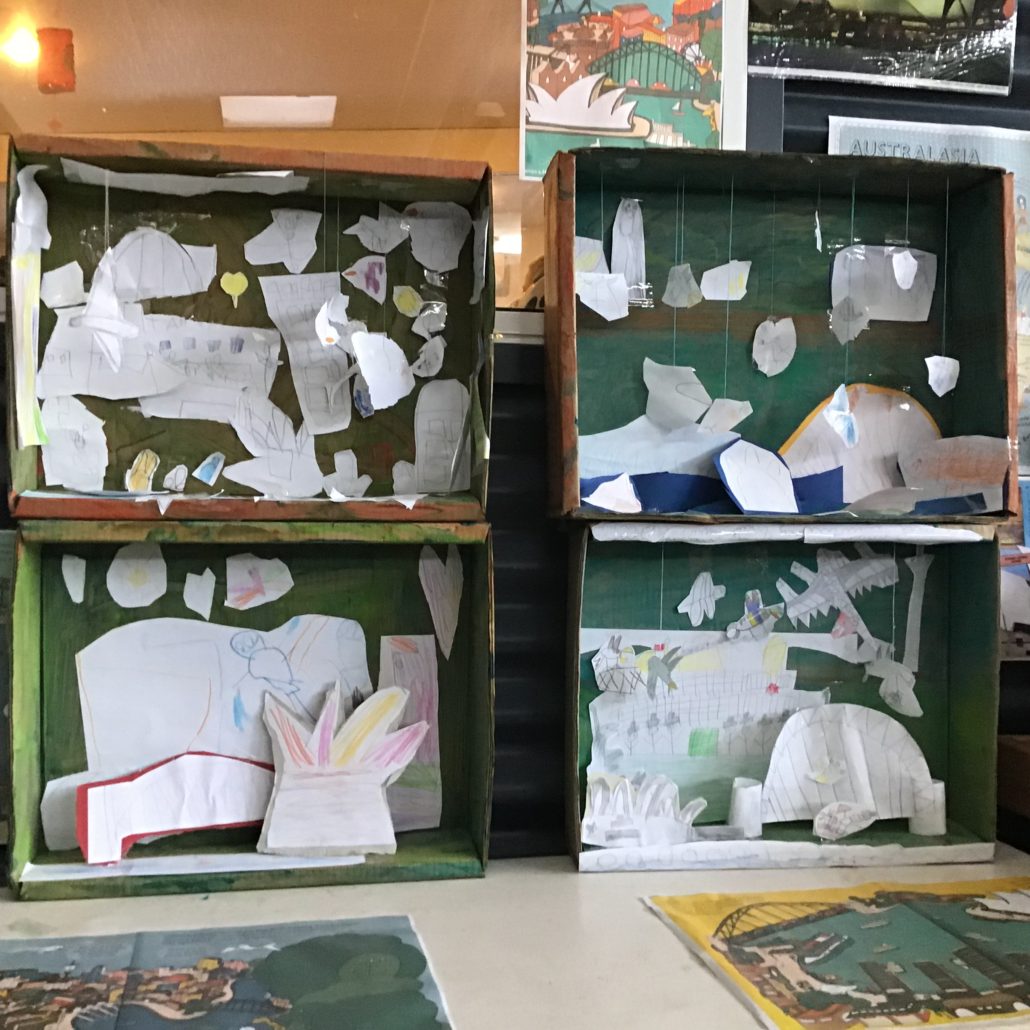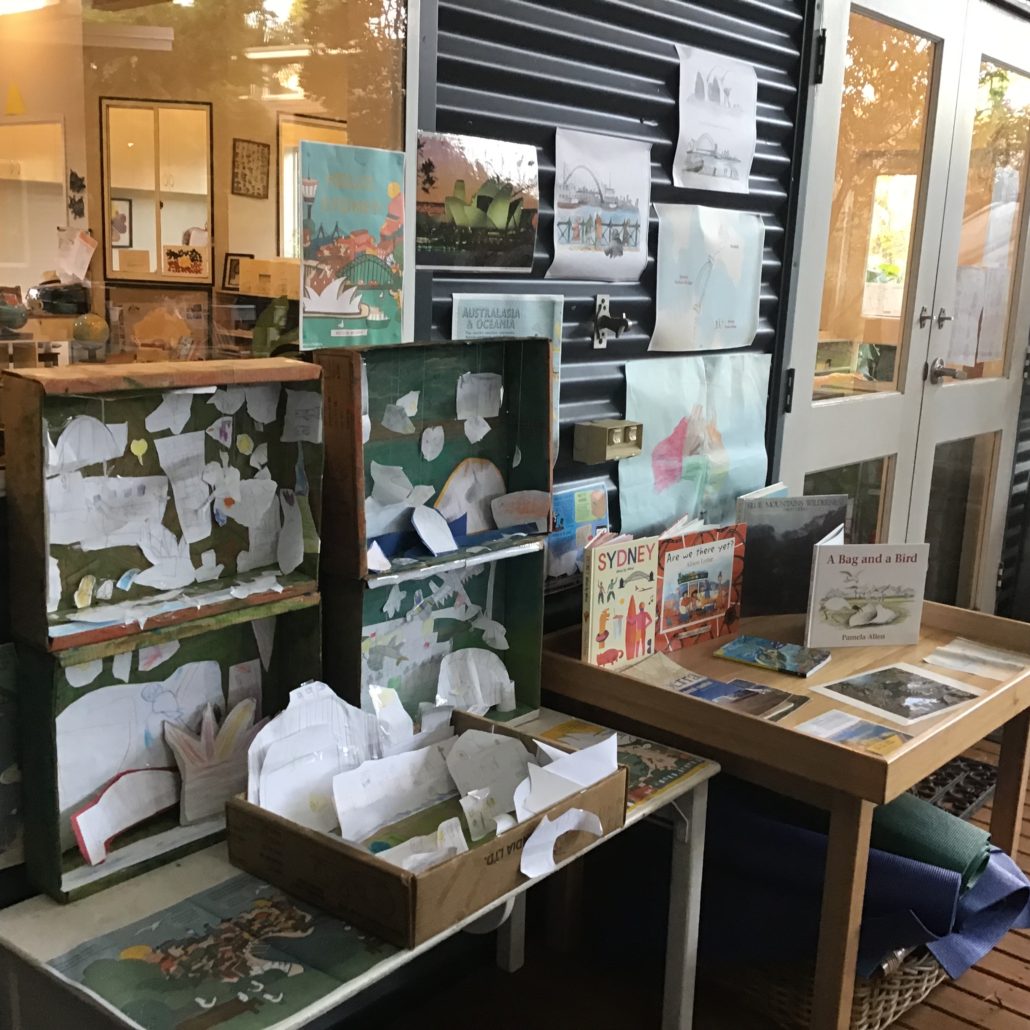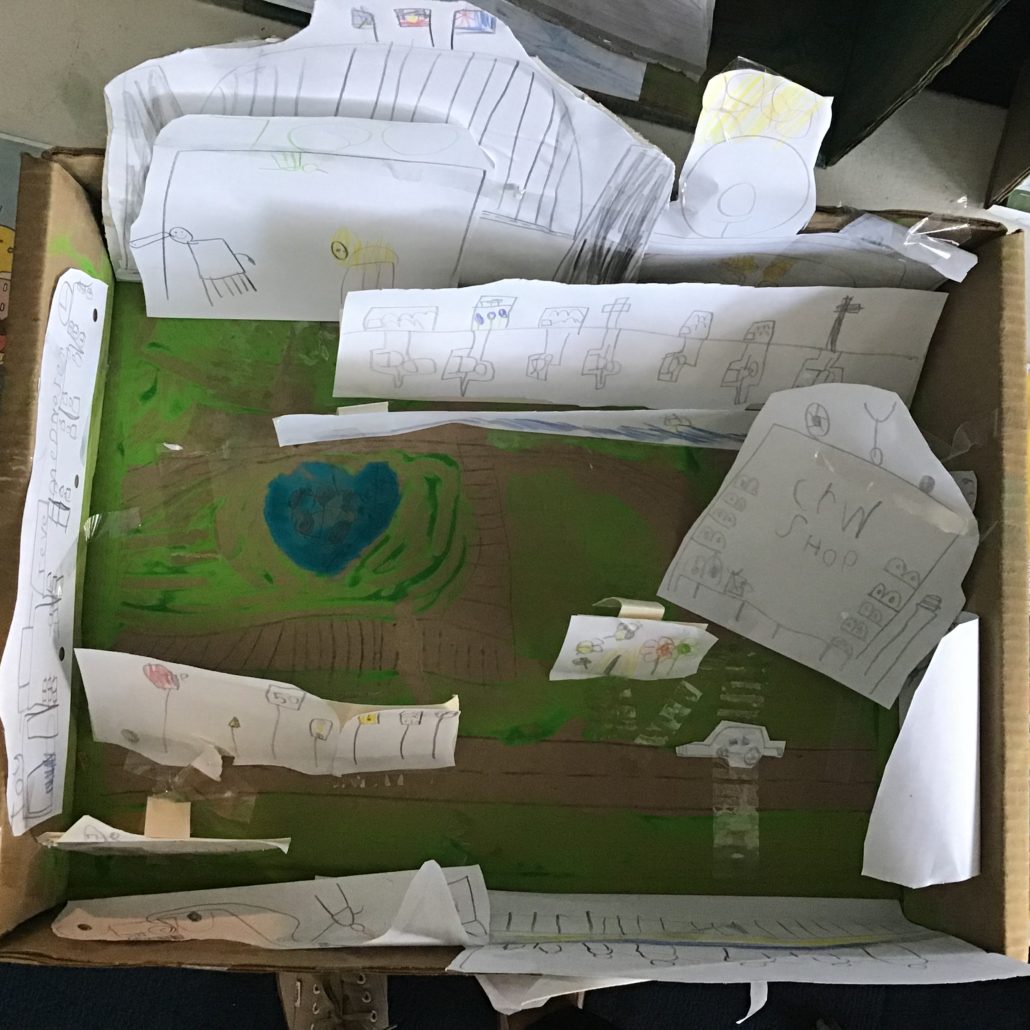 Both the children and adults have had two very busy and productive weeks with Mother's day morning tea, reports, parent-teacher conference, an open day not to mention the three hours uninterrupted work cycle in the morning and afternoon activities. 
In music class, the children were introduced to the electric keyboard where they learned how to read the notes, singing and playing the instrument. In French, the children have been presented with numbers 1-20, the alphabet, 2D shapes, Easter, weather, colours and salutations. As for sport, we are doing soccer this term at St. Paul's Catholic College. The first week of the sport was enjoyable and engaging for the children. Year 9 students led the children throughout the game in small groups learning the tricks and skills of soccer. The children then rotate to another group throughout the sport to ensure they cover all areas. 
Thank you all Mothers' who came for the Mother's day morning tea and spent a pleasant morning work cycle with their children. It means a lot to the children, and they were pleased and proud of showcasing their work to you. They also used their creativity and spent a reasonable amount of time in creating a beautiful card. We hope that you enjoyed your Mother's day card from your child and a morning tea from us. 
The open day was a success with many people turned out. We want to say a big thank you to all the parents who were making this open day a successful one. Thank you all parents, for your efforts, time and contribution.
– Samantha & Laura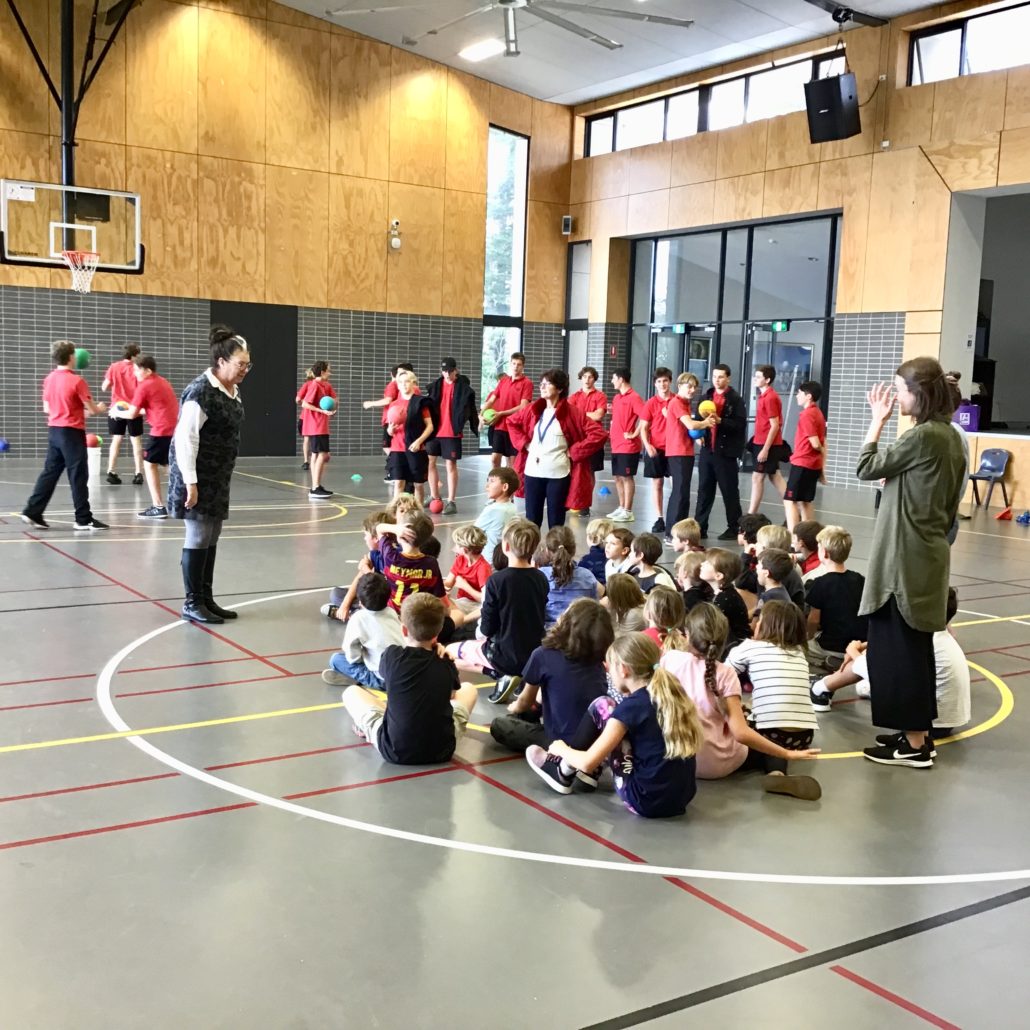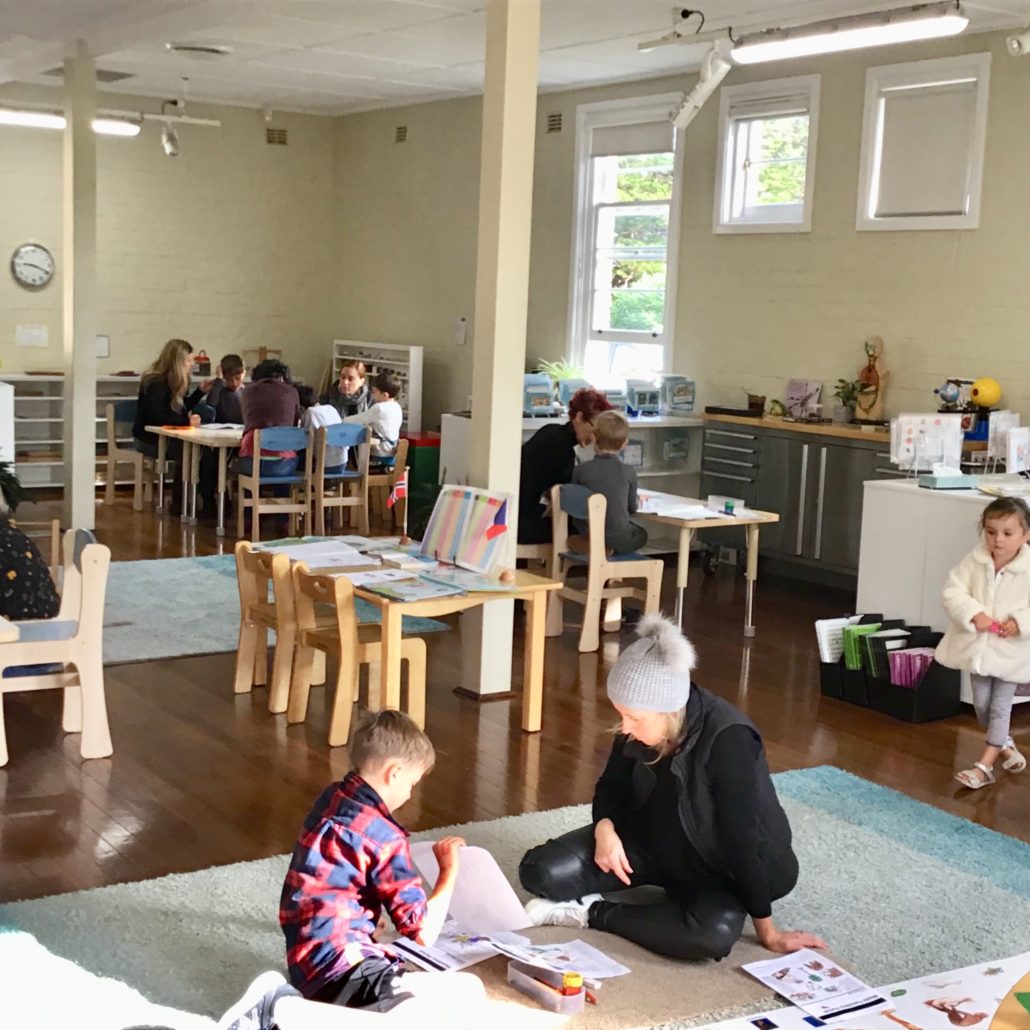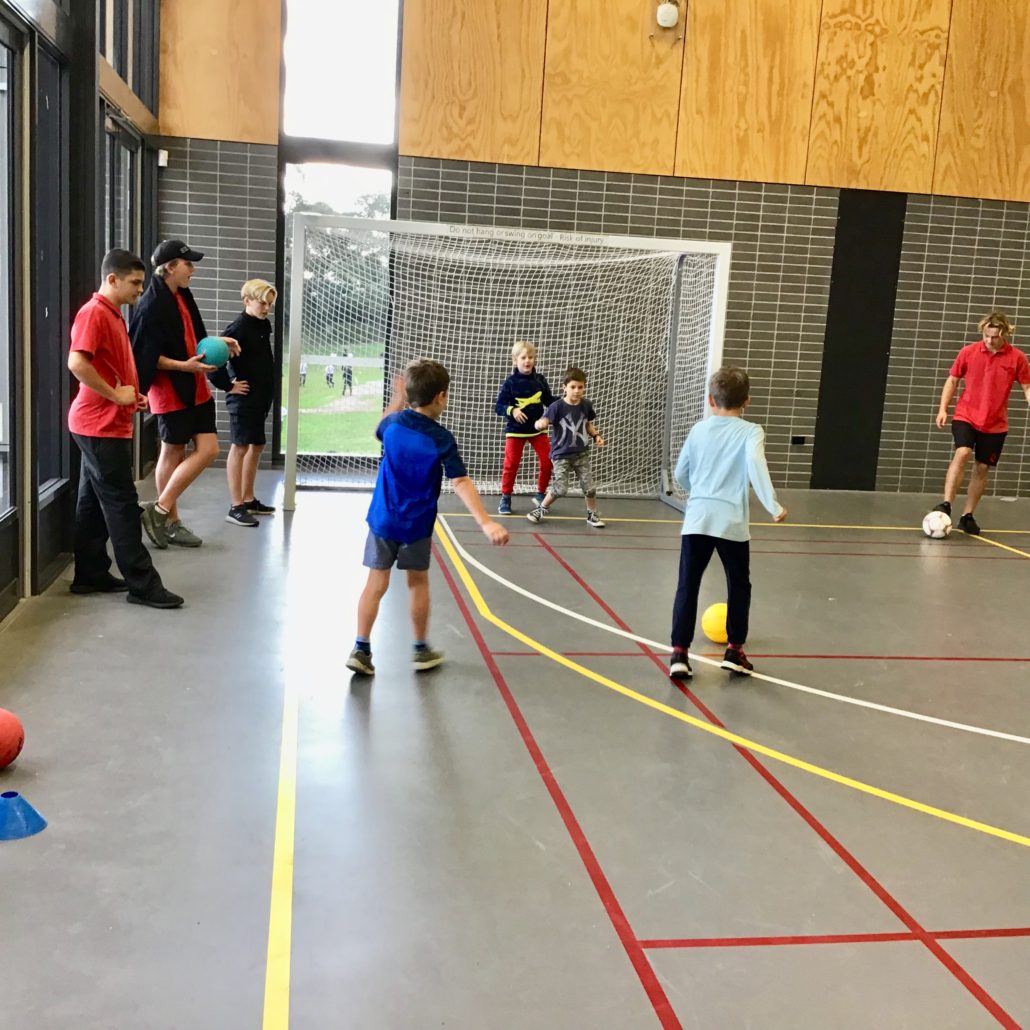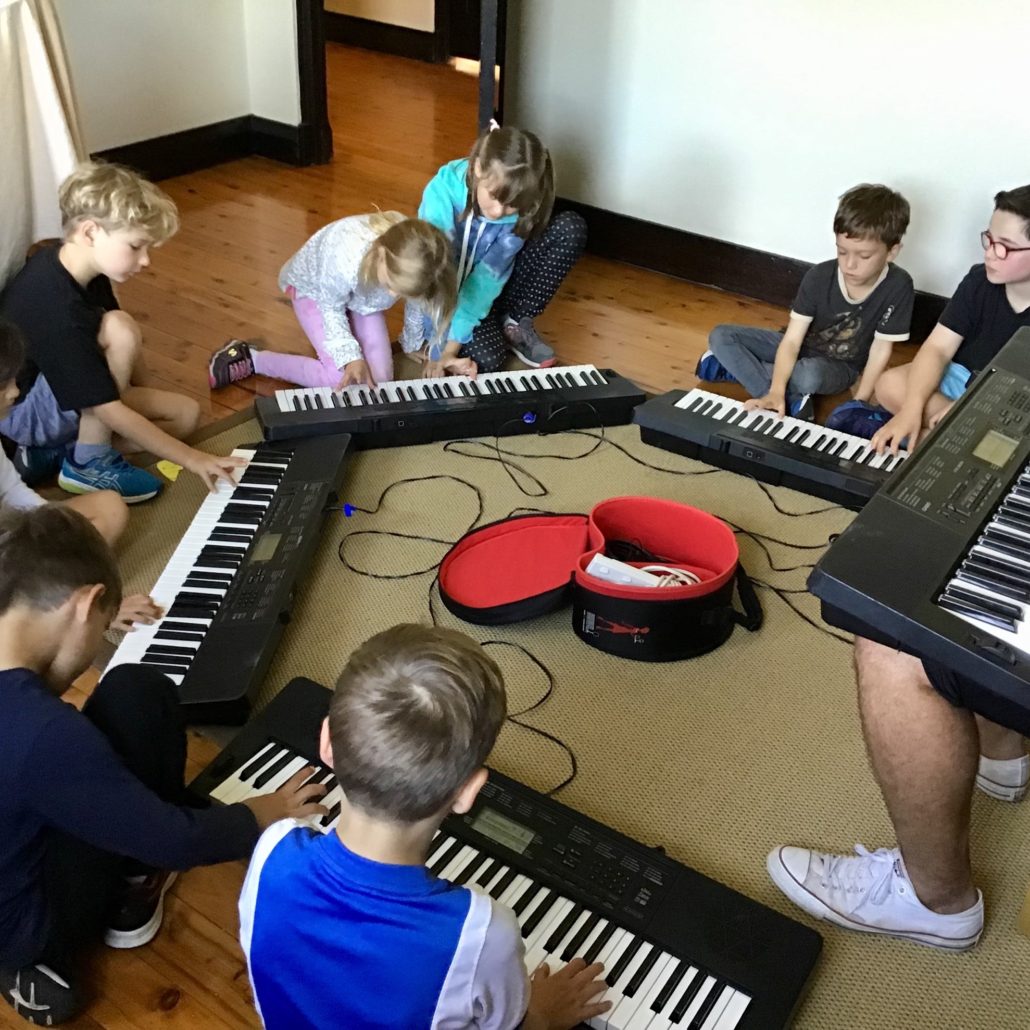 On the 8th May, Darcy, Claudia and Sam E. did some gardening for the Farmhouse open day. They planted secret seeds in pots to sell on open day.
On Thursday 9th of May the class did some cooking for our Mother's Day morning tea. We made vegan chocolate crackles and lemon poppyseed cookies. 
Some of the cookies were burnt but they still tasted good.
On Friday the 10th of May it was our Mother's Day morning tea and all the mothers came to our school. We showed our mum's our work and how to work with some of the materials and we played with them and we all had fun.
On Friday the 10th of May the school went to St Pauls College for sport. The year 9 boys taught us ball skills. We were in small groups and we rotated every 5 to 10 minutes.  It was awesome we learnt a lot of different skills. 
Written by Daisy Ratcliffe and Sam Oktem.
– Claire, Cheryl and Philippa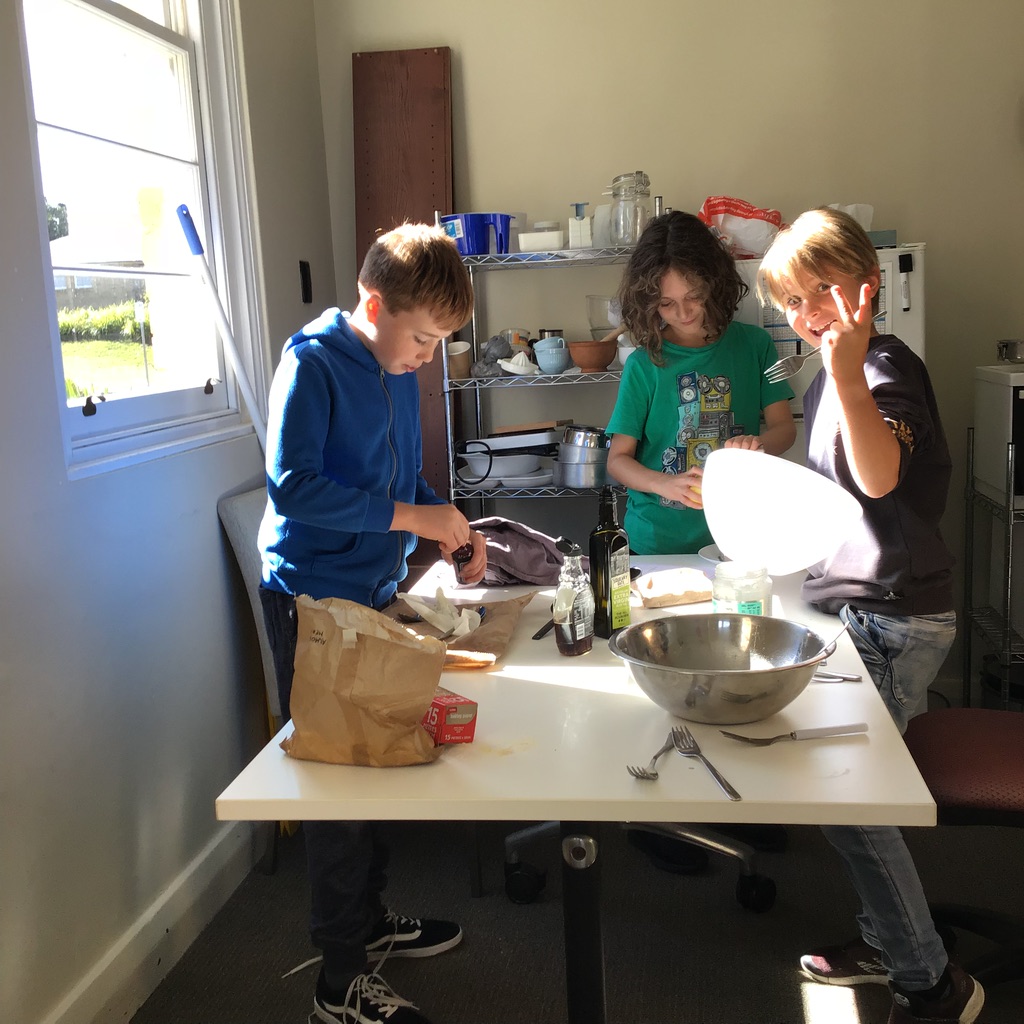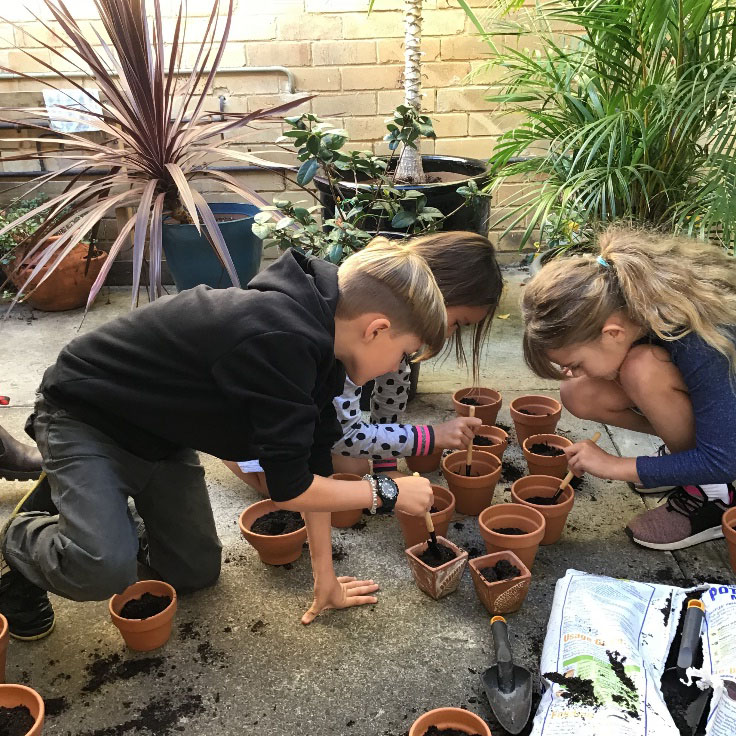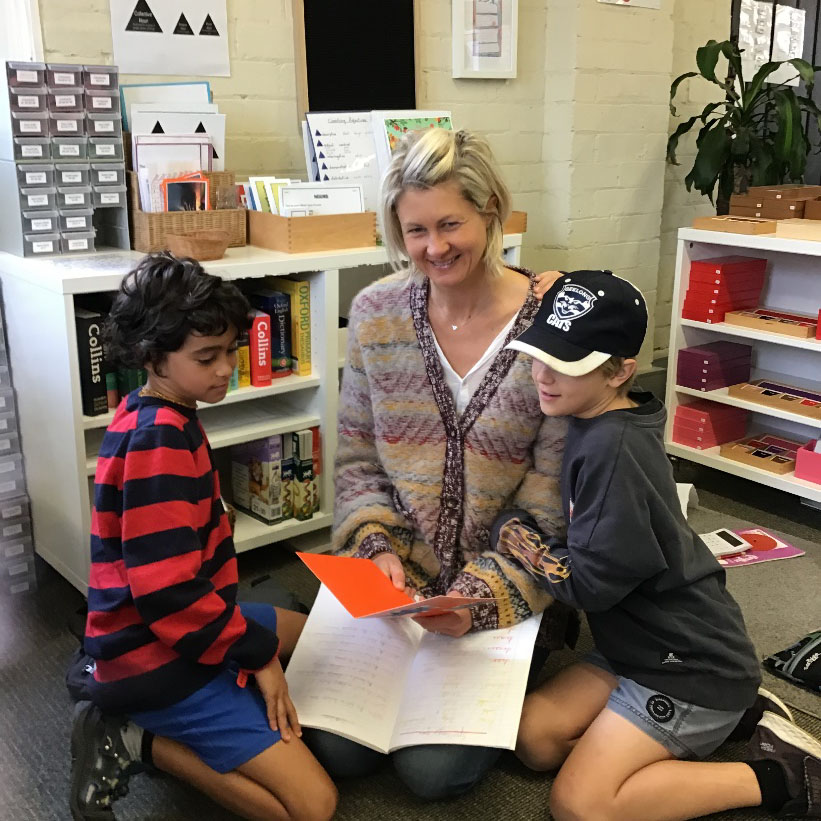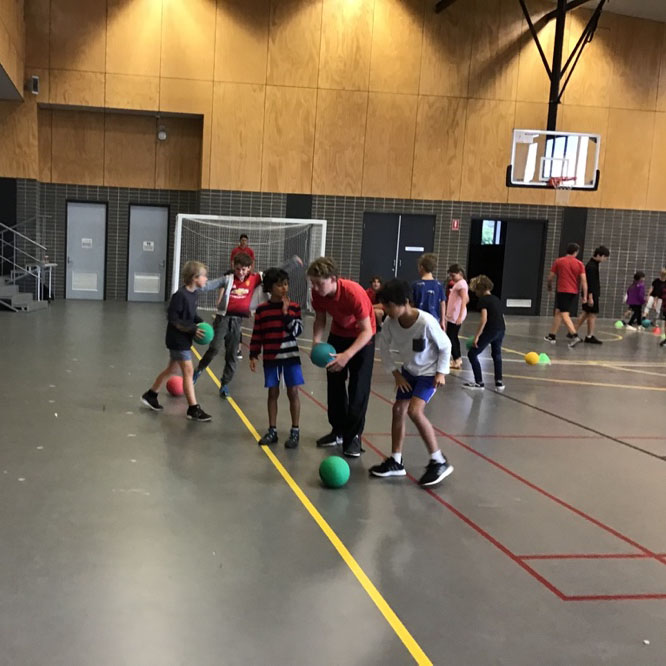 Farmhouse | Primary OSHCare
Dear Families,
We are continuing to run our Health & Well-being program on Thursday mornings. Athletics session is from 7:30-8:30am with activities including long jump, shot putt, sack races, javelin and relays. We are very much looking forward to joing the school in the upcoming athletics carnival. If you would like to join the fun, book permanently via QK Enrol or casually via the My Family Lounge APP.
This week the children made some slime. They all helped mix it together and loved being able to squish and stretch their own piece of gooey slime.
The children have been talking about the new show Lego Masters and we decided to have our own Lego Building Competition at OSHC. The children were given 15min to complete their Lego creation then took it in turns to explain what they had made to the other children.
If you would like to join the fun, we would love to see your creations.
Next Week Events:
26th – 1st – June Food Allergy Awareness Week
27th May – 3rd June National Reconcilliation Week
3rd June – Mabo Day
4th June – Eid al Fitr (End of Ramadan)
5th June – world Environment Day
8th June – World Oceans Day
If you would like more information about Primary OSH Care or our centre and how to enrol, please visit our website www.primaryoshcare.com.au
From Amanda, Kim, Jack and all the OSHC staff at Farmhouse Montessori OSHC Centre