2019 Newsletter Term 2 | Issue 01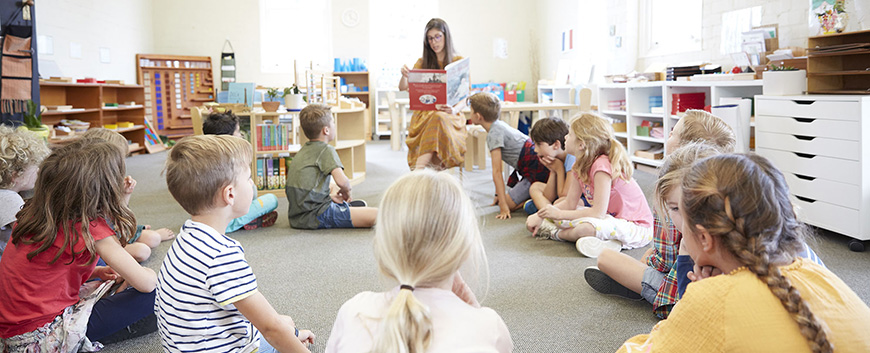 Upcoming events & Important Dates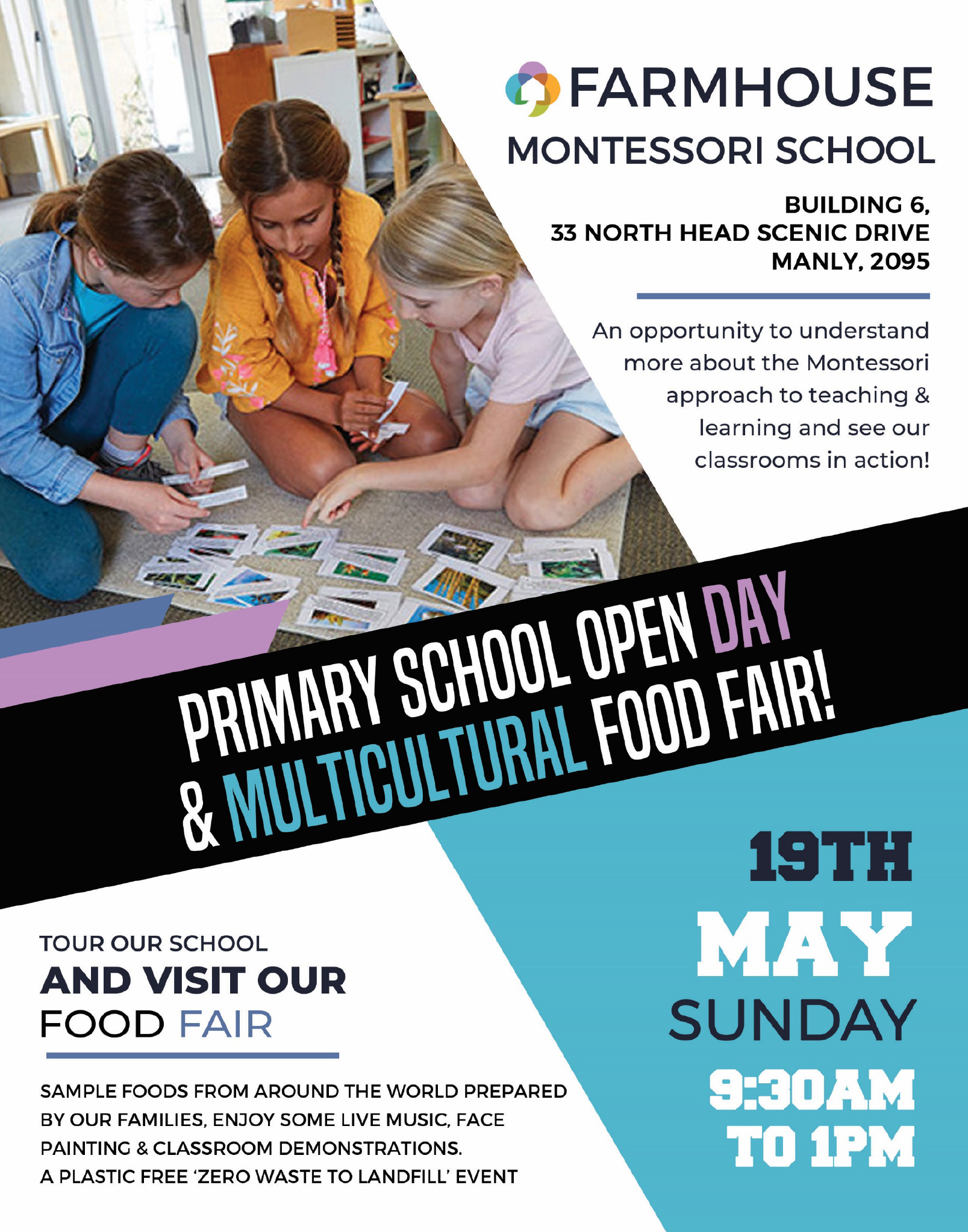 13th May – Mother's Day – Preschool Campus
13-24th May – Parent Teacher Conferences: Burbangana – Preschool Campus
19th May – Primary Campus – Open Day & Multicultural Food Fair: 9.30am-1pm
20-24th May – Parent Teacher Conferences: Kindergarten / Extended Day – Preschool Campus
20-24th May – Parent Teacher Conferences: Stage Two & Stage Three – Primary Campus
27th May – Reconciliation day
27th May – Montessori Sports Carnival
29th May – 10am Preschool Tour – Preschool Campus
6th June – 9.30am Primary Tour – Primary Campus
10th June – Queen's Birthday – public holiday
Click HERE to see further calendar dates.
Principals Message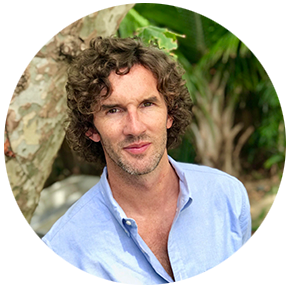 Dear parents and carers,
Assessment is something that happens continuously in the Montessori environment. This term, parents get a chance to sit with their child's teacher and discuss the progress their child is making.
Assessment can take shape in many forms, from formal assessments to observations. However, the difference in the Montessori environment is that, as well as the national curriculum requirements, Montessori teachers develop skills that are almost immeasurable. These are soft skills that will prepare our children for life. Skills such as empathy, determination, inclusion, acceptance and compassion, run like rivers through our pedagogy. These are the skills that we see every day in our classrooms and are essential if we are to cultivate unique, independent graduates that will be able to thrive in today's world.
We look forward to seeing you this term to discuss how well your children are progressing.
Thank you
– Gavin McCormack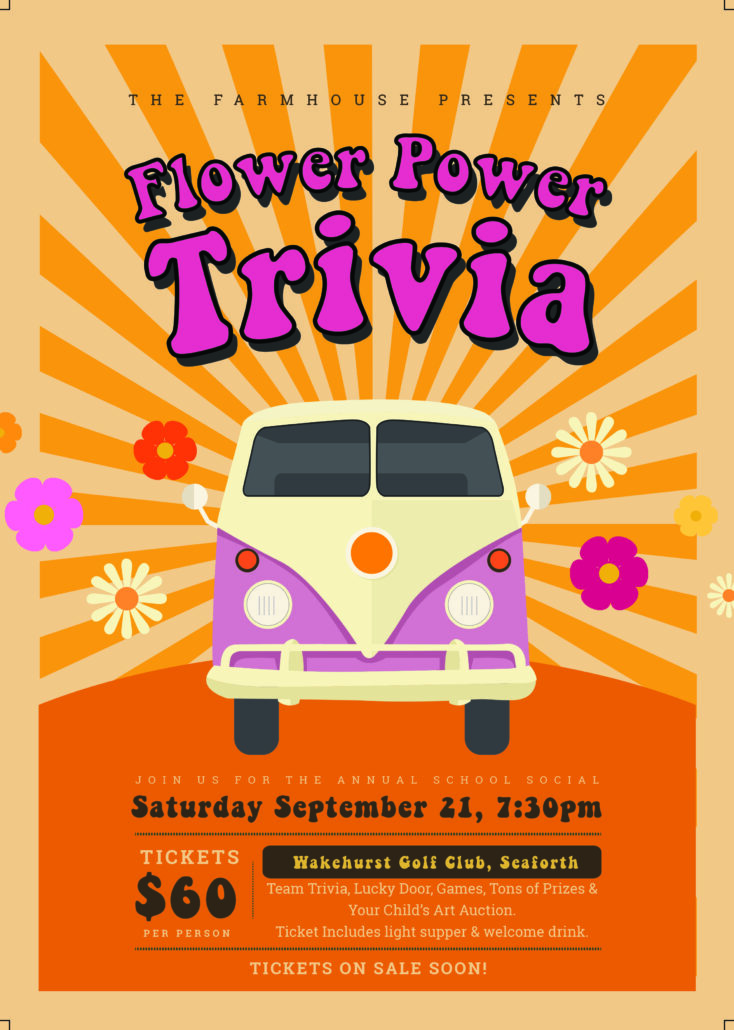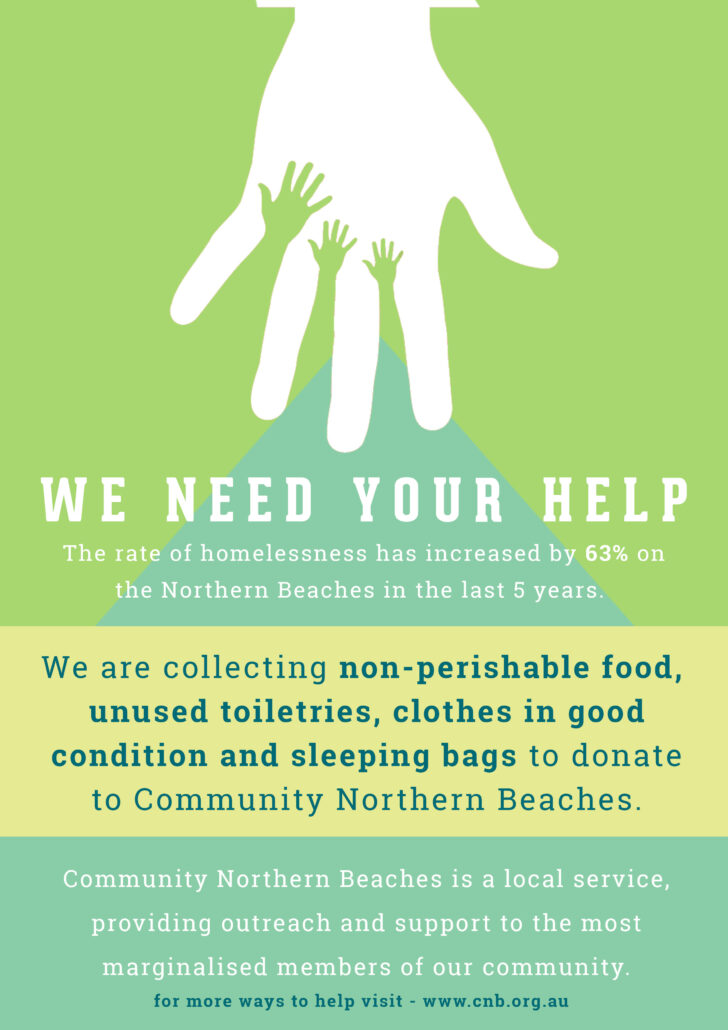 ELOUERA | Stage 1 Infant Community
We have had a busy start to Term 2 in the Elouera classroom. Our veggies and worms have needed a lot of care since returning from the holidays. With the warm weather we have so much to harvest. The children have been watering, weeding, feeding the worms and harvesting veggies. They have carefully packed what they have picked to take home to cook. We have welcomed 3 new friends to our classroom. The older children have been helping our new ones, it's so nice to see their confidence as they walk around showing them the work they do.
– Corinne, Debbie & Sarah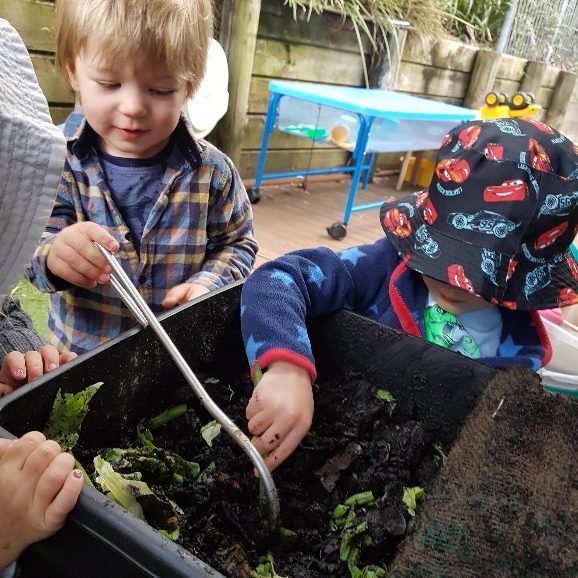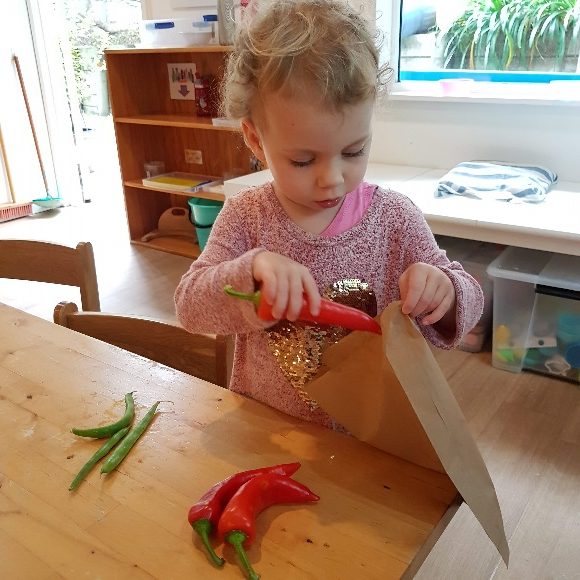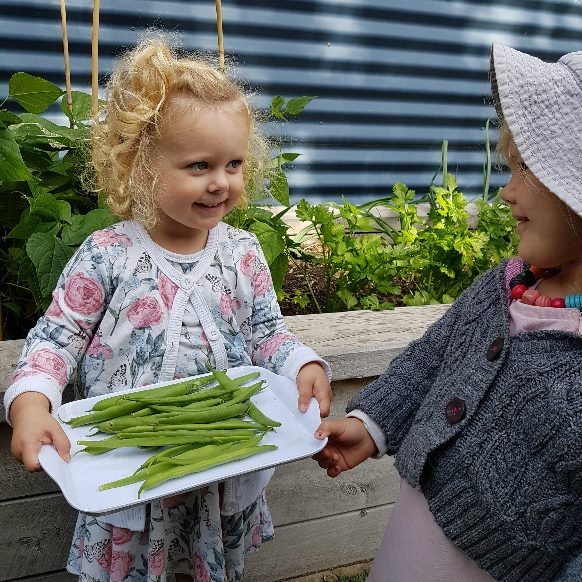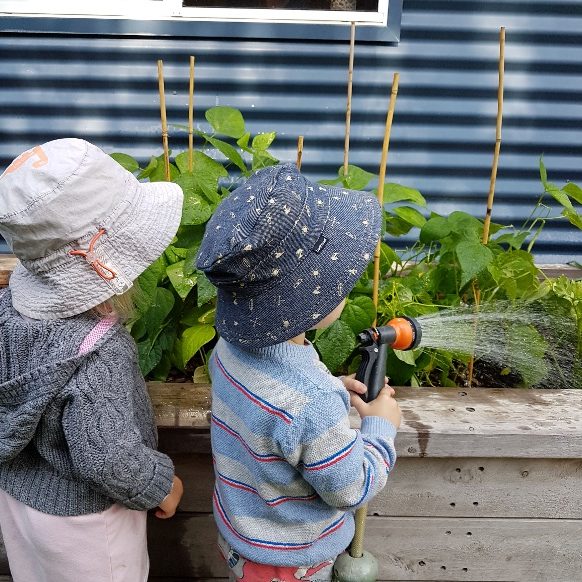 Welcome to Term 2, we hope you had an enjoyable Easter break. We would like to welcome Kurt and Mary, and their families, to the Farmhouse community. We would also like to welcome Frederick and Lillian who have joined us from Elouera. 
In the classroom we have been learning about Autumn, studying the parts of leaves and why they change colour. The children love baking and our bread is very popular at afternoon tea time. Along with baking a lovely banana bread, we made some apple juice using some of the lovely apples from our snack basket. We named each apple by matching it to the chart. We then scrubbed them clean and cut them up ready for juicing, discovering the star inside when cut a certain way. After juicing them in the machine we all enjoyed a refreshing drink. We shared the pulp and seeds with our chickens who were very pleased with their treat.
We are looking forward to our mums visiting us this Thursday and next Monday for our Mother's Day morning tea. We hope you can join us.
– Amanda & Teresa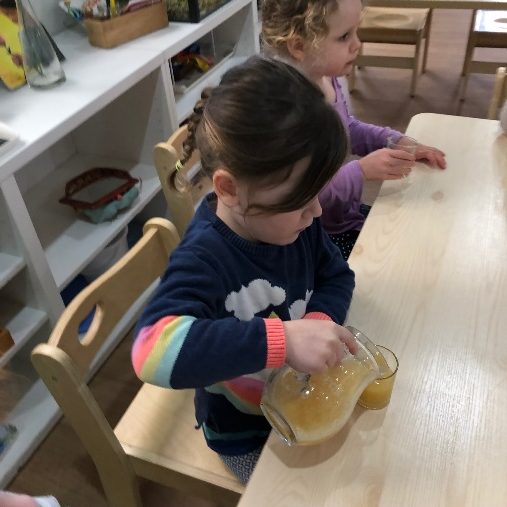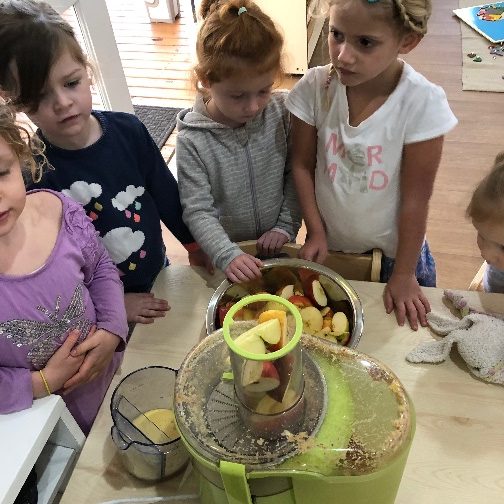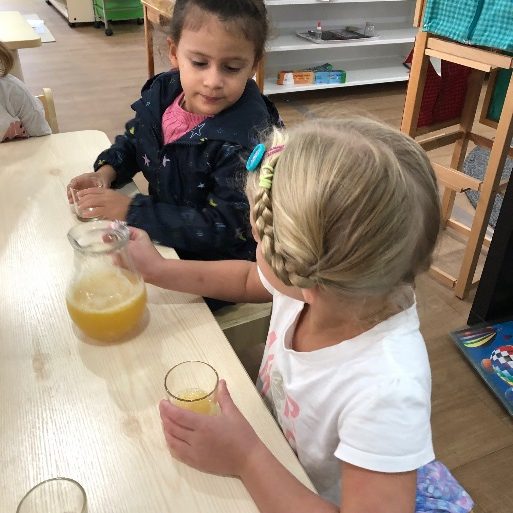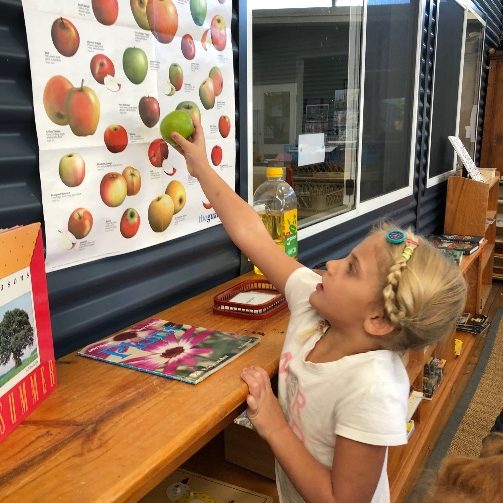 The children were all so excited to return to school and see all their friends. There have been lots and lots of chatter and hugs. This week has been very busy as the children shared what they did during the Easter break. Although there was lots of talk about Easter (chocolates and Easter egg hunts) some of the children talked about Anzac day. One of the children talked about their grandfather and how he went to fight to keep us safe.This is always a difficult concept especially in a Montessori school where the vision of Maria Montessori was for a peaceful world. We discussed how we welcome everyone into Australia who wants to come and live happily with all of us. We talked about what would happen if someone wanted to come to Australia who didn't want to be nice and didn't want to share Australia. We all agreed we would have to make them to leave.  The children were shown the world ANZAC and learned what each letter meant. We then made Anzac biscuits and read the story of Anzac Ted.
– Jenny, Jo & Angela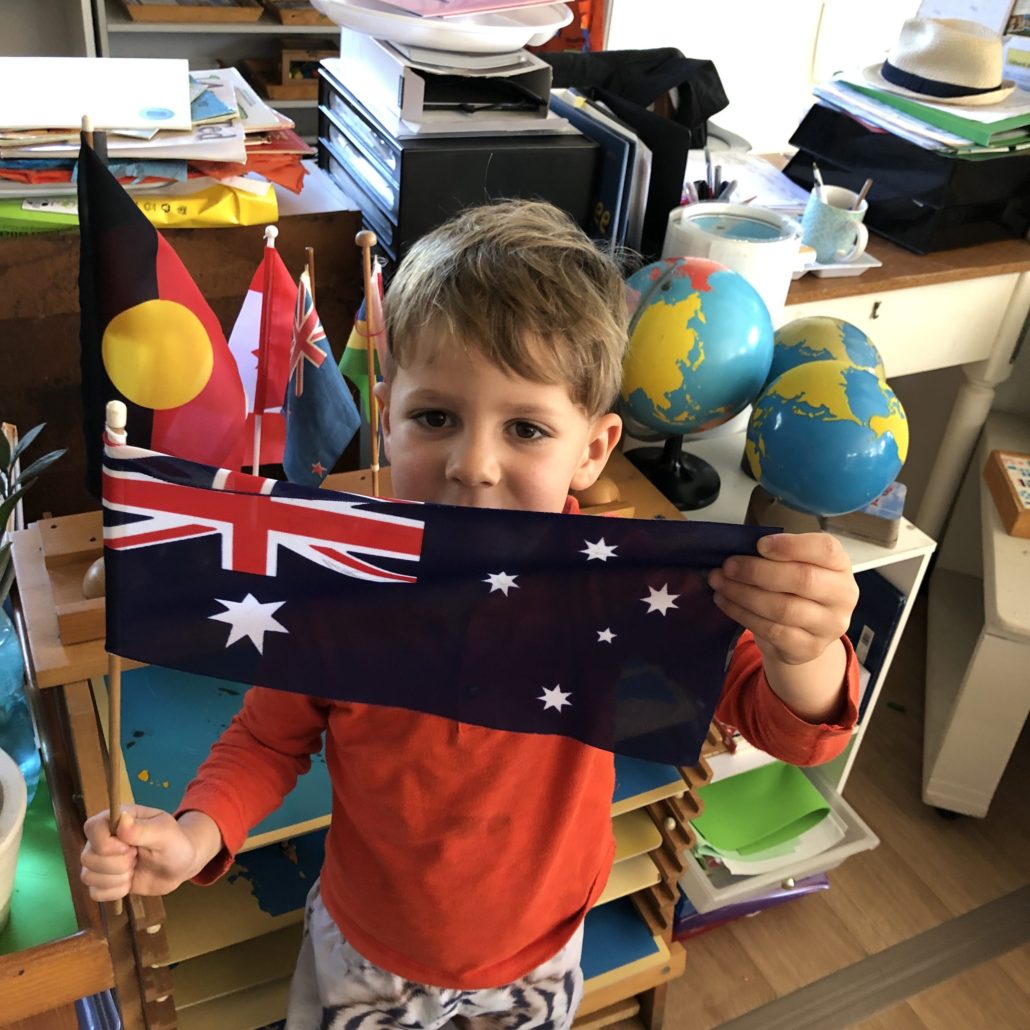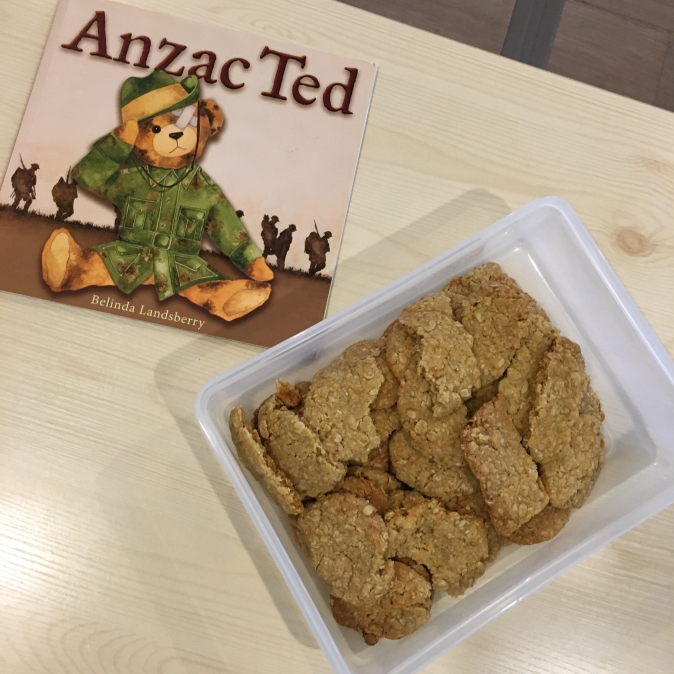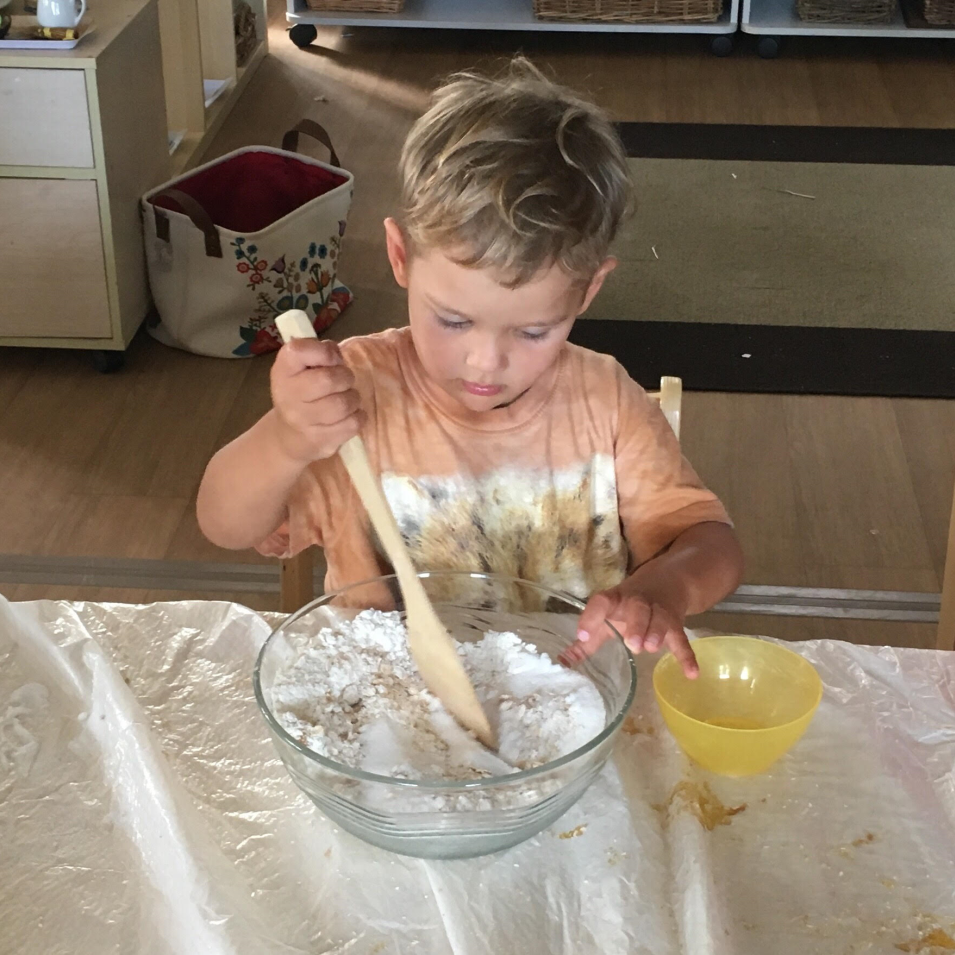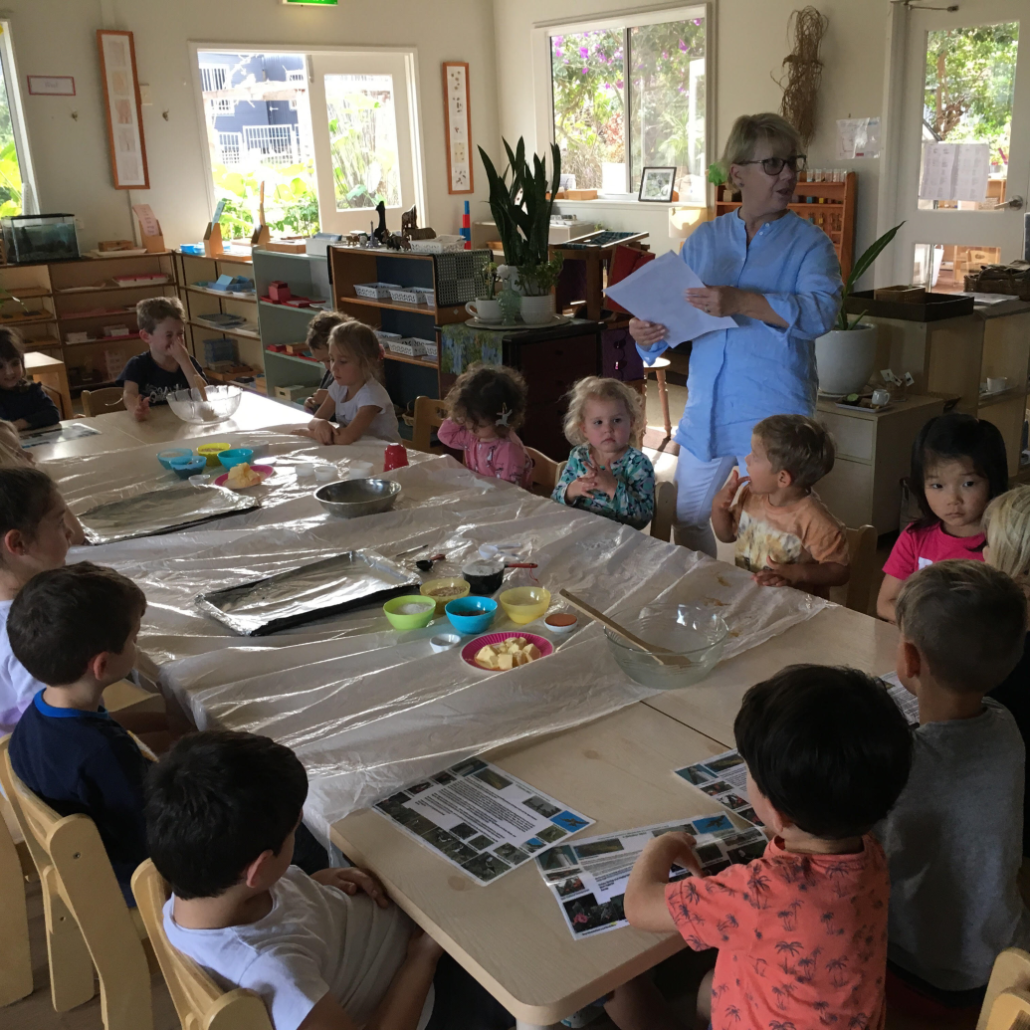 AMAROO | Outdoor Classroom
Before Christmas the children and I planted a few veggie scraps and seeds to see what would happen? I'm sure a lot of you will have seen the enormous pumpkin plant we now have as a result of that experiment!   It's been fantastic to actually show the children the life cycle of a pumpkin step by step before their eyes and to watch the insects attracted to the big yellow flowers.  There has been so much excitement to find the pumpkins, harvest them and the ultimate today was making pumpkin soup to share with everyone.
We set up a stall to sell cups of their delicious soup, along with homemade bread for a gold coin donation to the Community Northern Beaches charity.  We would like to support this local charity on an ongoing basis and have set up a collection point in reception for your contributions of toiletries, dry foods etc.  We feel it's an important message to pass onto our children, to be grateful for what they have and be willing to do their little bit to help others less fortunate than themselves.  I'm going to try and get into the habit of putting that one extra thing in my shopping trolley each week to bring in and donate. Together we can set a wonderful example to our children and could make a huge difference to someone else going through a tough time.  Thanks in anticipation of your support.
– Dawn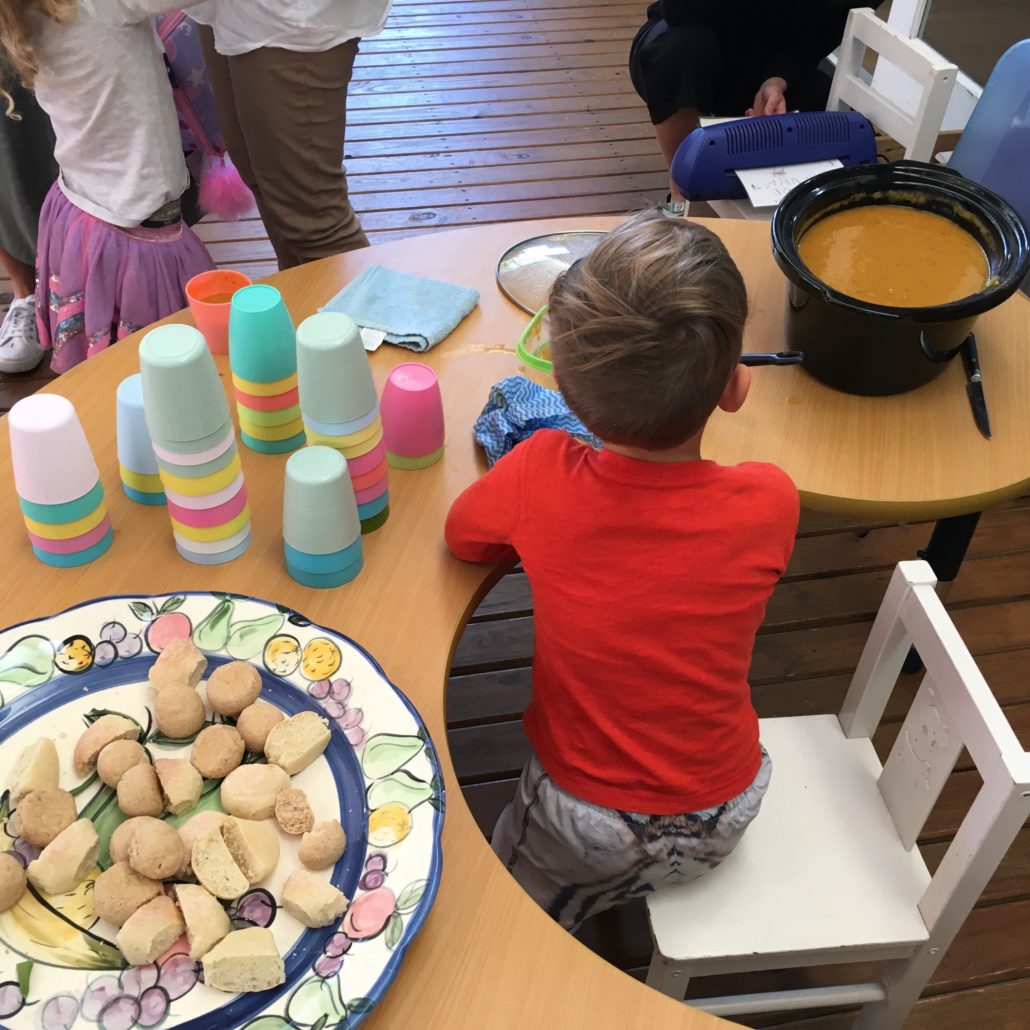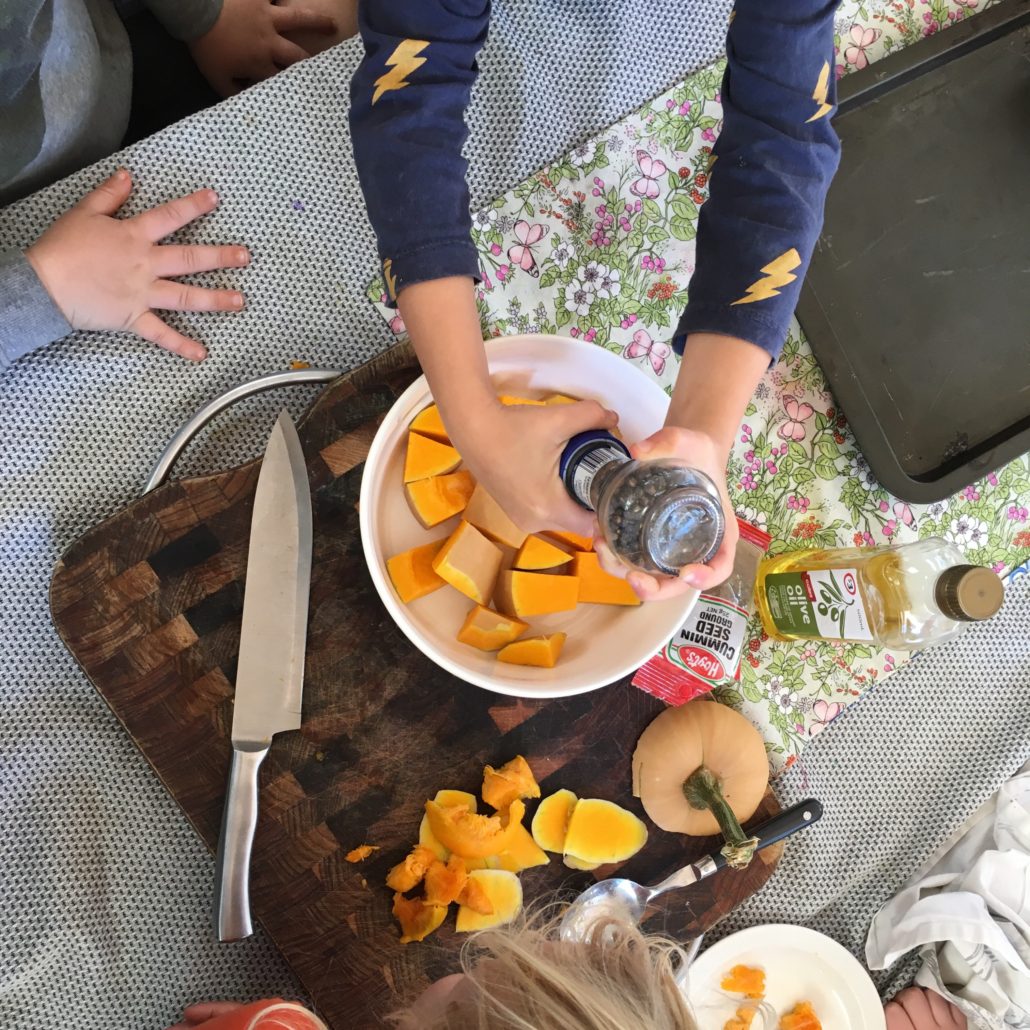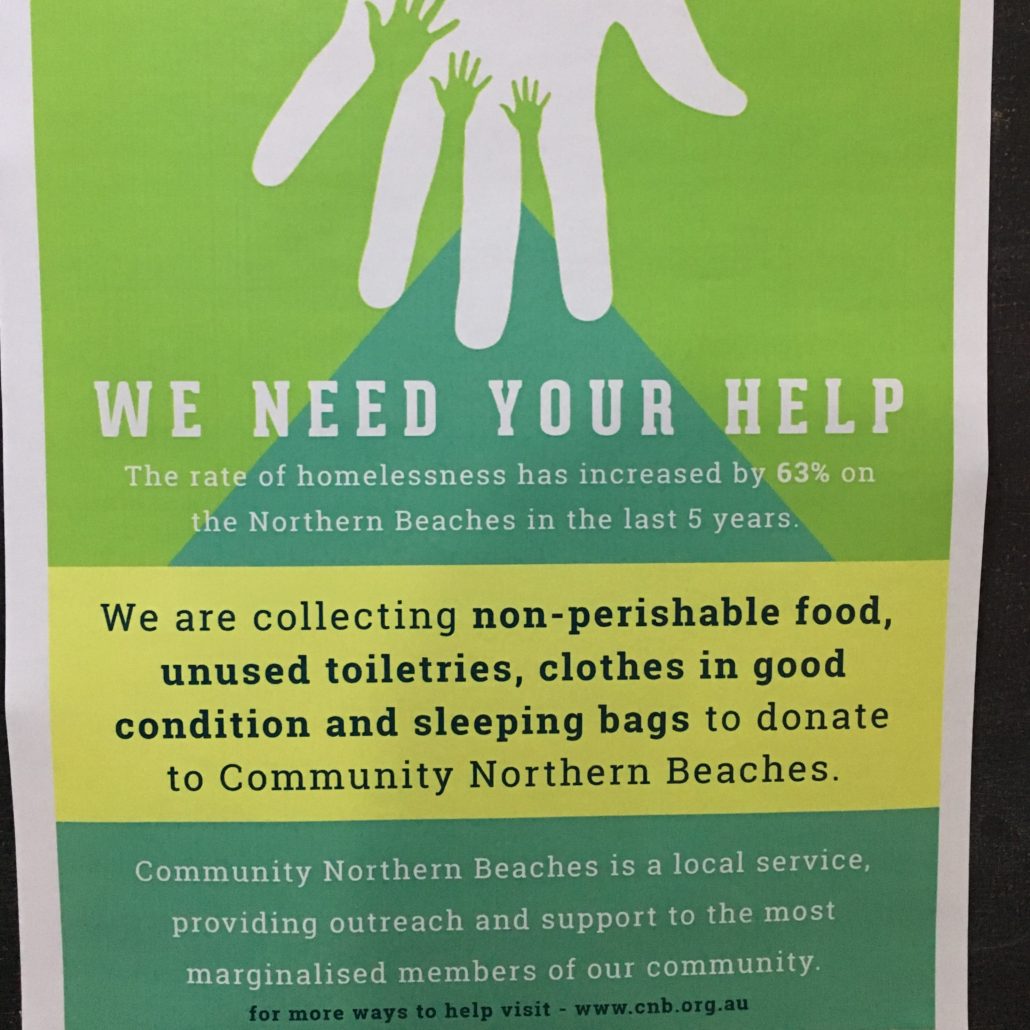 Welcome back to Term 2, the Kindergarten children have settled in well after the holidays. Everyone has been excited to share their holiday news and explain to their friends places they went, activities they did or special events they had. The children decided to draw pictures and write about what was special to them during the break. 
The Multiplication board has been popular, and we have spoken about adding a number to itself. This board teaches children the patterns and sequences of multiplication.  The Hundred board has also been used often, with children looking at the patterns of numbers up to 100. 
There is still quite a lot of interest into cities and landmarks around the world. This led onto Eddie to tell us about a trip he will be going on to visit Uluru. A discussion was prompted about man-made landmarks in cities and natural landmarks around the country. We drew our own maps of Australia and marked on famous landmarks around the country.  
A few pumpkins have grown very big over the Easter break and they have been picked ready for cooking! Some children have been looking at the life cycle of a pumpkin and talking about what we can make with it. Next week we are excited to help make soup all together. 
– Elizabeth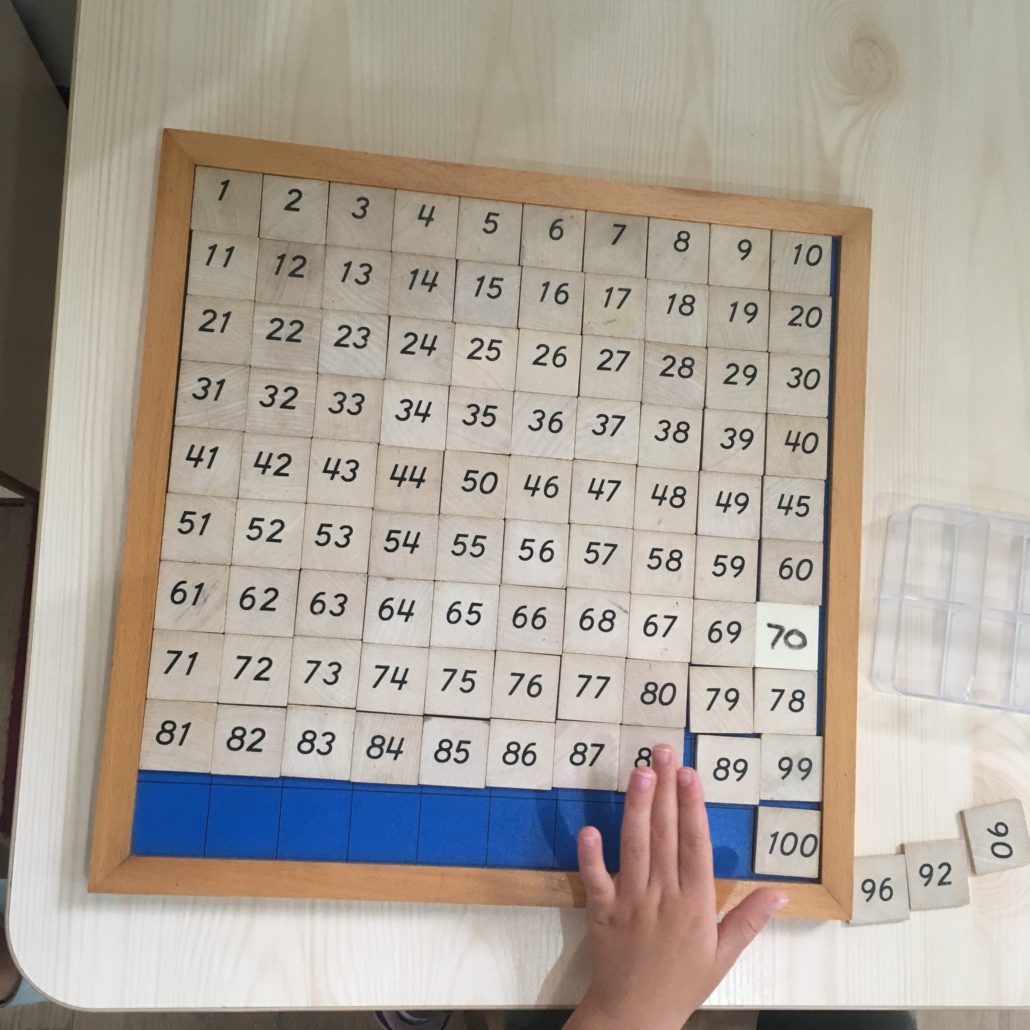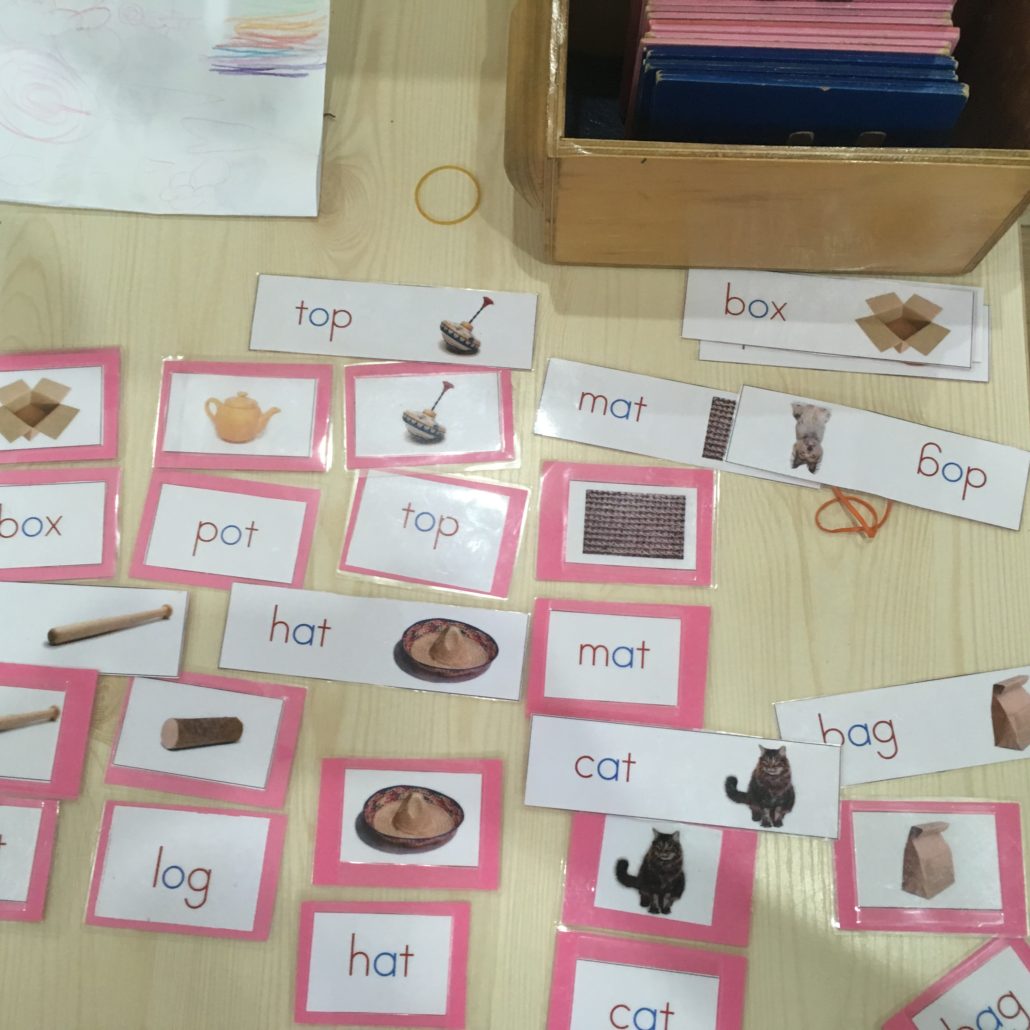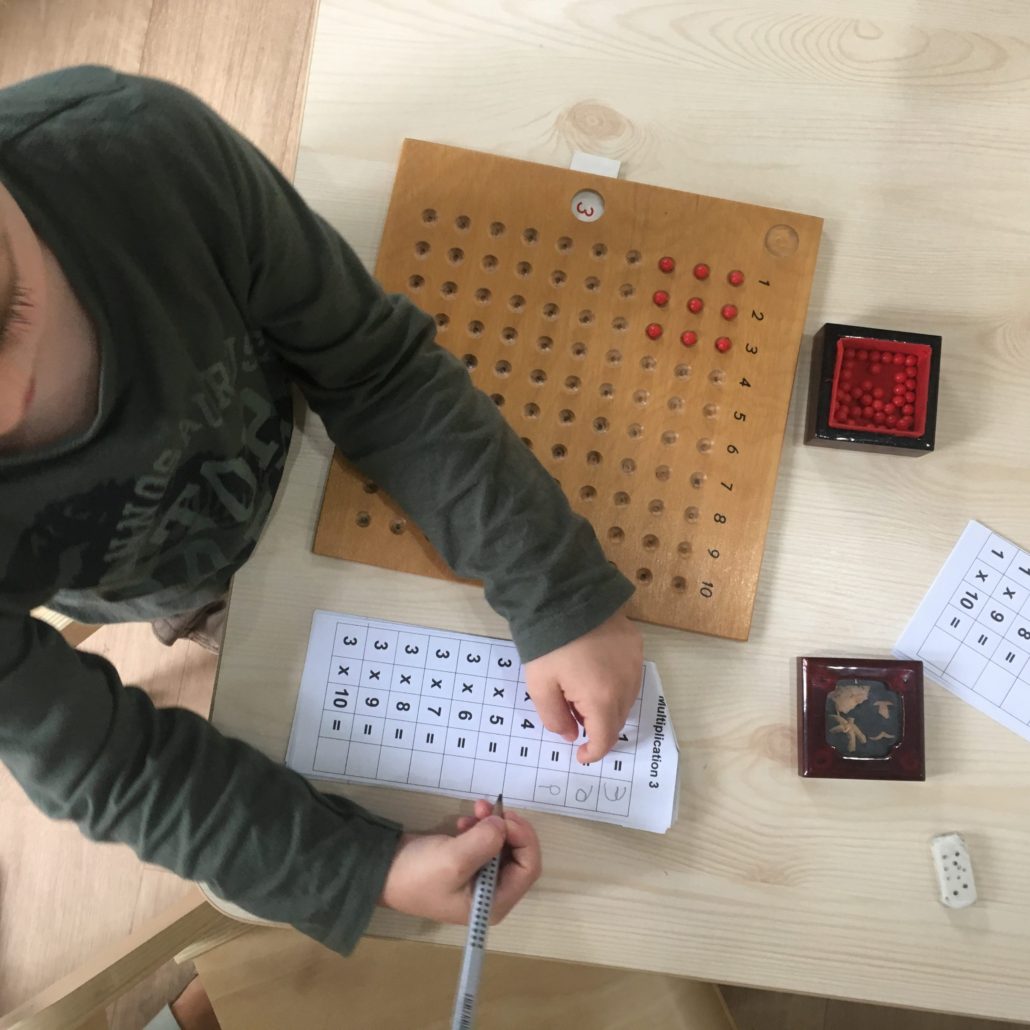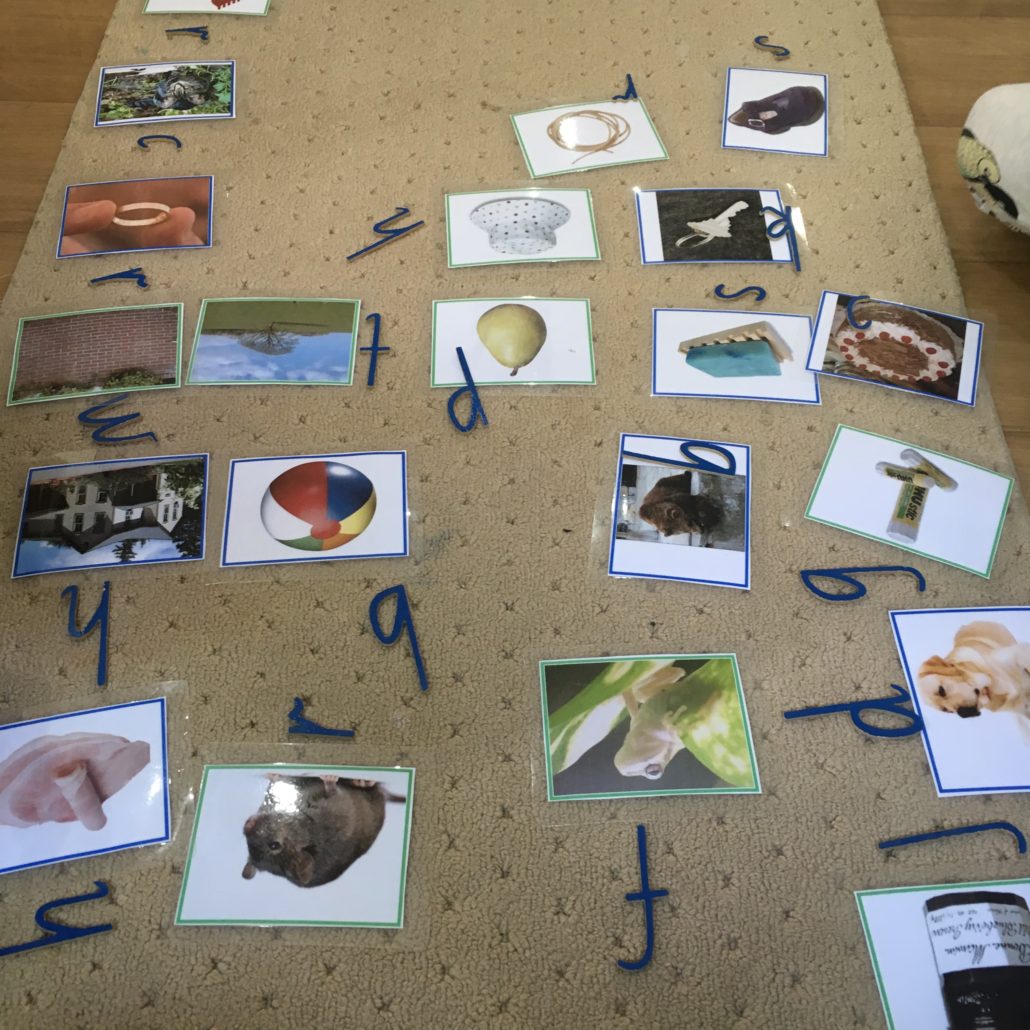 In Aikya, children have started the term full of enthusiasm and eager to learn new concepts. They are happy to be back with their friends in the classroom and they have a lot to share with each other! We have had plenty of 'show and tell' and have learnt a lot about students' holidays.
Children have been presented with the Montessori Great Story The Coming of Humans, which covers the history of human being, both the Pre-History and recorded History. Children enjoyed working with the time line, discovering more about a past time when life was very different to what we know.
As part of the mathematics curriculum, children have also been presented with fraction work, working on addition, subtraction and multiplication of fractions and solving word problems that relate to real life situations. This is a great way for children to understand that fractions, and mathematics, are an essential part of our daily lives.
We want to thank Emma Kidd for offering her time to come and help the students with their art for the Open Day. They are enjoying painting and feeling part of our beautiful school community.
– Samantha & Laura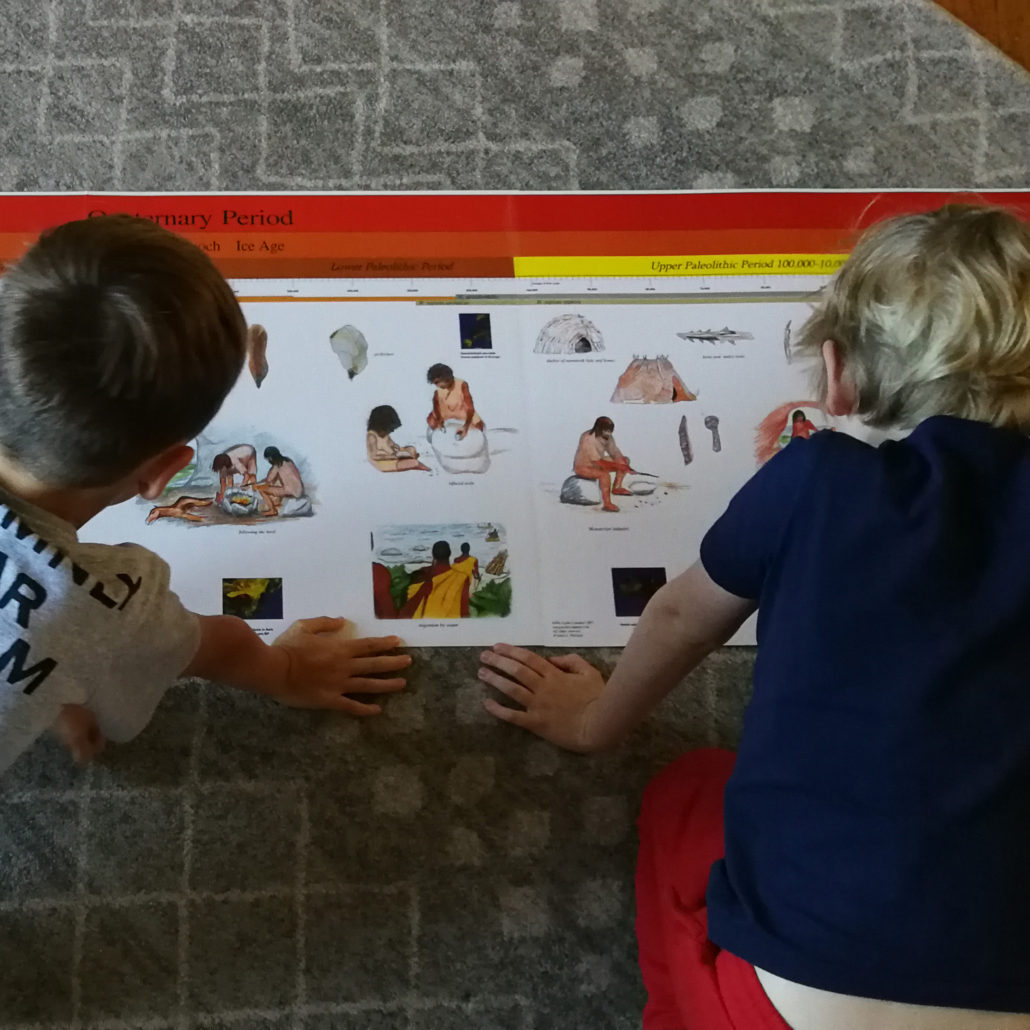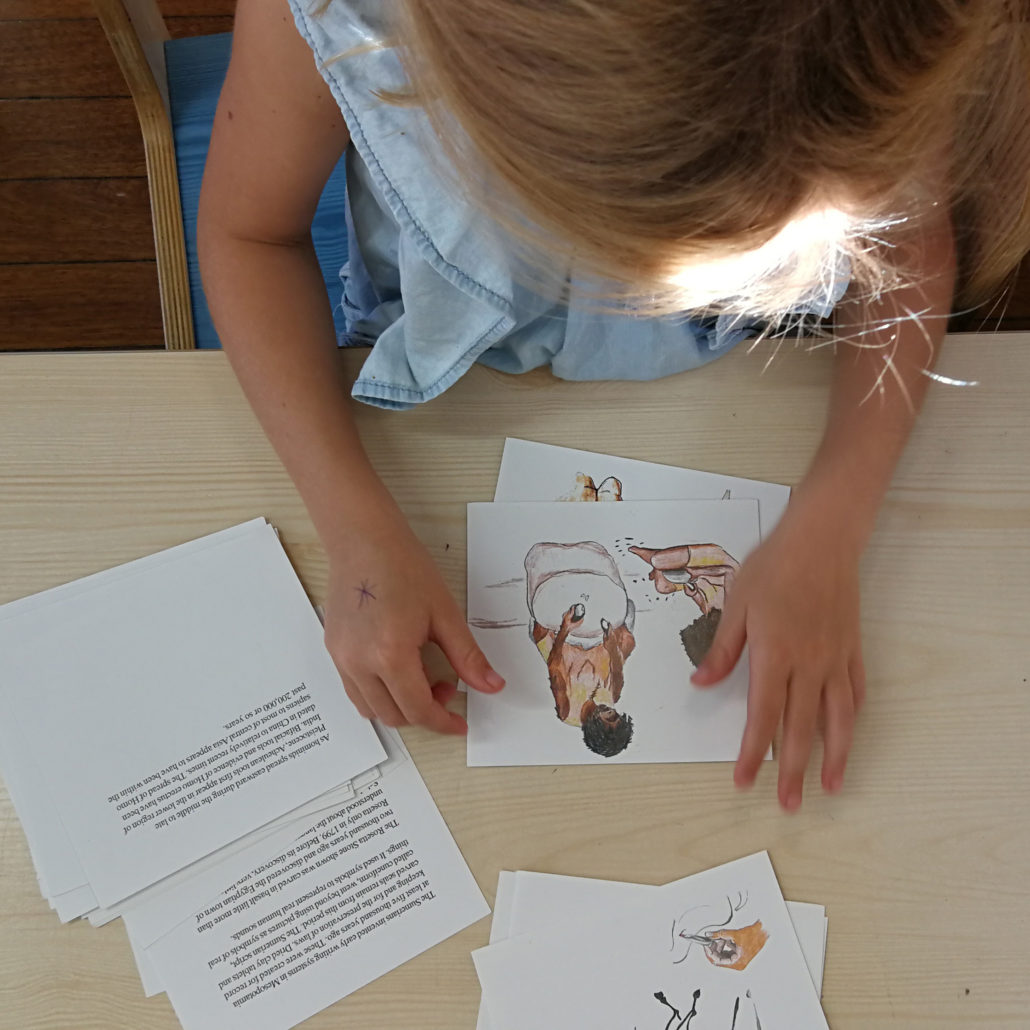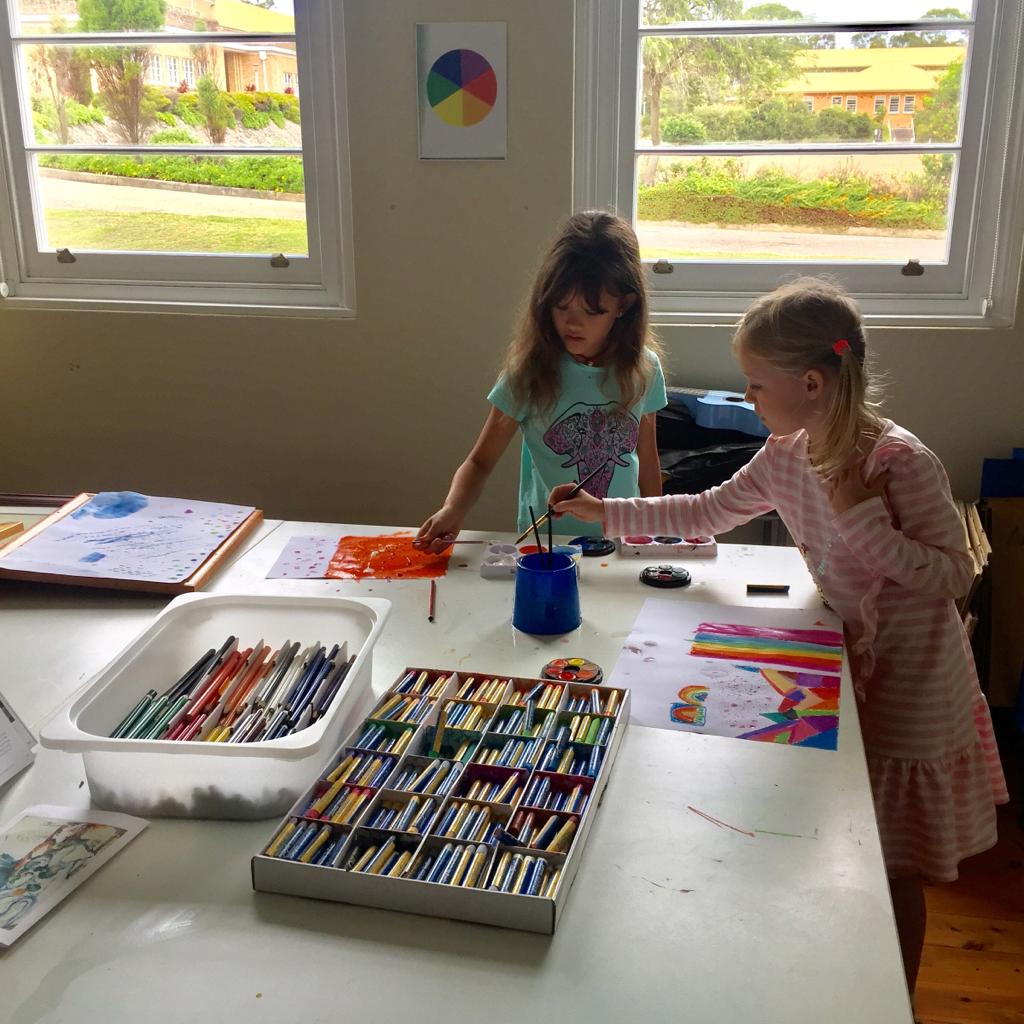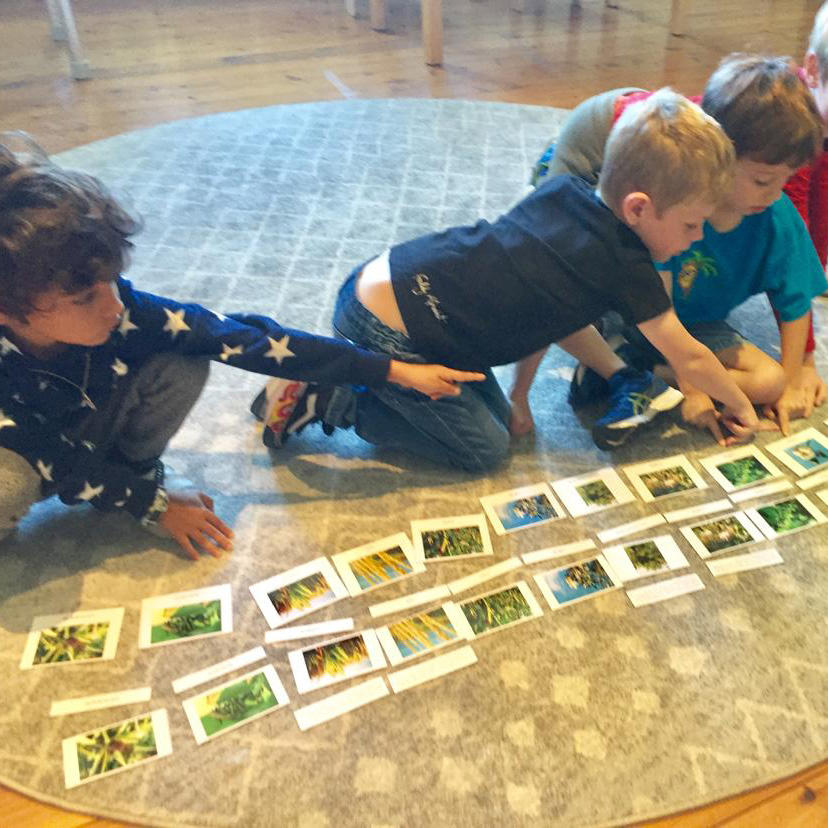 On the last day of term for our STEAM project, we made pinball machines out of cardboard and other recyclable materials. It was great fun and we learnt how to design, build and test a pinball machine. STEAM is short for Science Technology Engineering, Art and Mathematics.
It was very interesting because some people used a lot of different materials for their pinball machines. Everyone enjoyed the activity and it was interesting to see how each pinball machine was different. One of the pinball machines was called The Clogger.
We are continuing the Bali project, and everyone is going well. Toby, Billy, Leo L. and Sam T. are preparing a 'Going Out' to Coles to buy the ingredients for a traditional Balinese dish. Everyone is progressing well.
Oskar, Billy, Sam.T and Toby had a lesson on geometry tessellations, and they went very well. A tessellation is when we cover a surface with a pattern of flat shapes so that there are no overlaps or gaps.
As a class we have been reading a book called "The Amazing Story of Adolphus Tips" by Michael Morpurgo, we are really enjoying it and we read a chapter each week and follow up with comprehension activities. We take turns to read pages from the book to the group. The book is about a cat that gets lost in a war zone. It's set in 1943. Lilly Tregenza lives on a farm in the seaside village of Slapton, she has to move out of her village because of the war and during the move her cat Tips goes missing into the war zone. 
Written by Billy Hookway and Leo Landers
– Claire, Cheryl and Philippa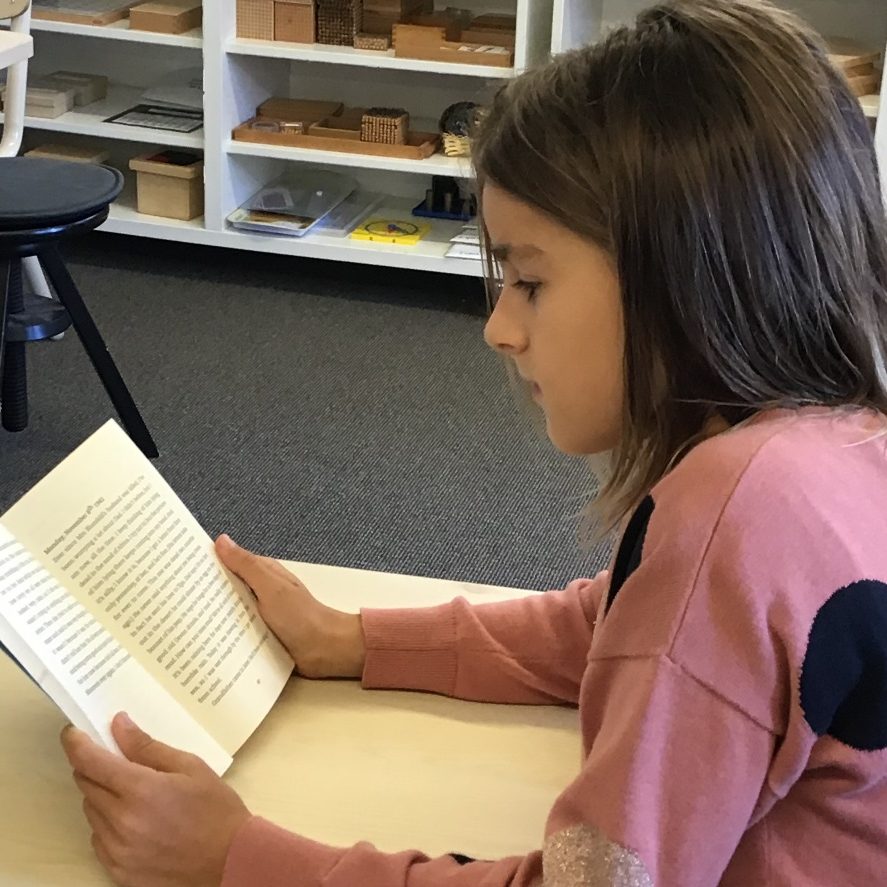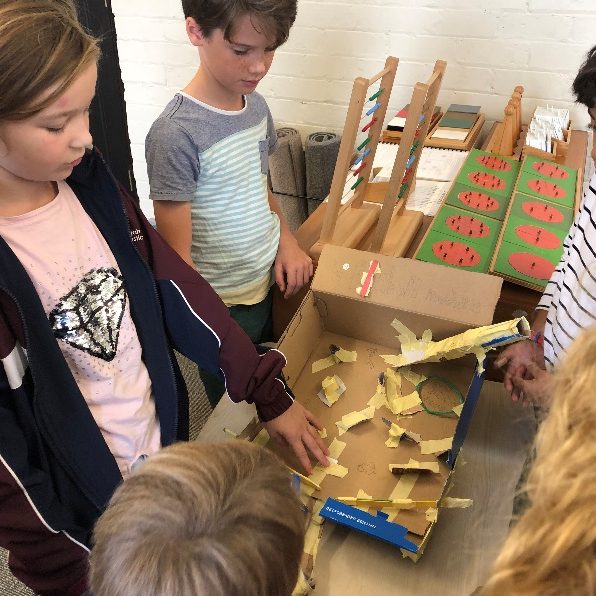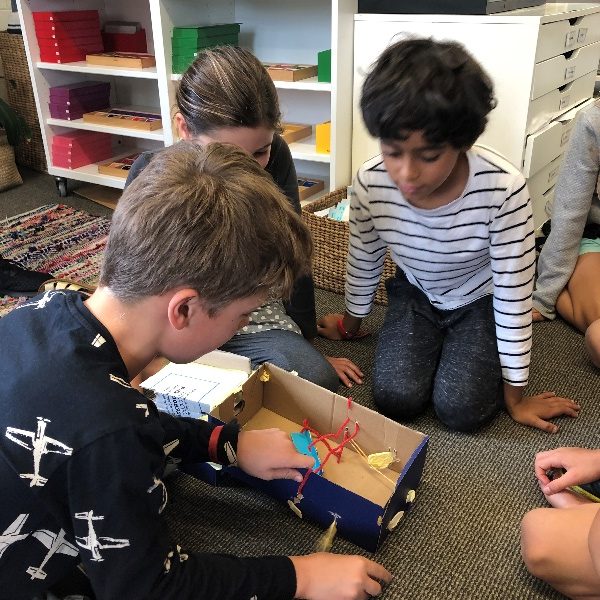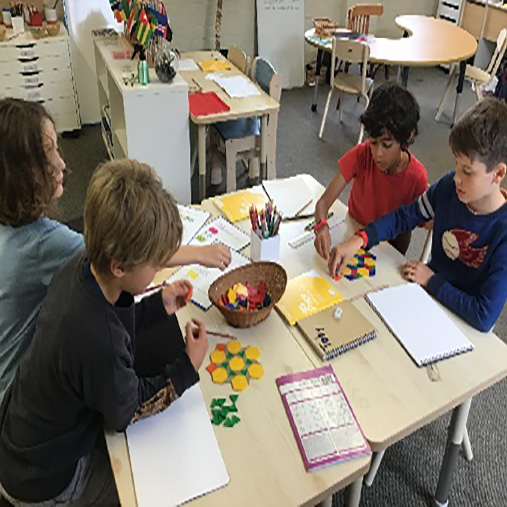 Farmhouse | Primary OSHCare
Dear Families,
Welcome to Term 2! We are very excited for the term ahead, as we have some exciting program experiences for the children. 
We are still receiving feedback from our Vacation Care program. We greatly appreciate your feedback and suggestions so we can start planning a fun filled program for July!
We have started our Health & Well-being program on Thursday mornings. Athletics session is from 7:30-8:30am with activities including long jump, shot putt, sack races, javelin and relays. This has been decided upon in consultation with Gavin to support the school for the upcoming joint carnival. If you would like to join the fun, book permanently via QKEnrol or casually via the My Family Lounge APP.
This week, children were involved in some great outdoor activities. The children had a very amusing game of Pool Noodle Hockey. It was difficult to hit the ball with the bendy noodle, but the children gave all their effort to get the ball into the goal.
Also this week, the children have been versing each other in Twister. They take it in turns to verse against one other person and the winner then gets to spin the wheel for the next pair of challengers.
For more detailed evaluations and photos, please see the journals located in Centre.
Next Week Events:
15th – 21st May – National Families Week
15th May – International Day of Families
21st May – World Day for Cultural Diversities
23rd May – World Turtle Day
23rd May – Australia's Biggest Morning Tea
26th May – National Sorry Day
If you would like more information about Primary OSH Care or our centre and how to enrol, please visit our website www.primaryoshcare.com.au
From Amanda, Kim and all the OSHC staff at Farmhouse Montessori OSHC Centre.