2020 Newsletter Term 03 | Issue 03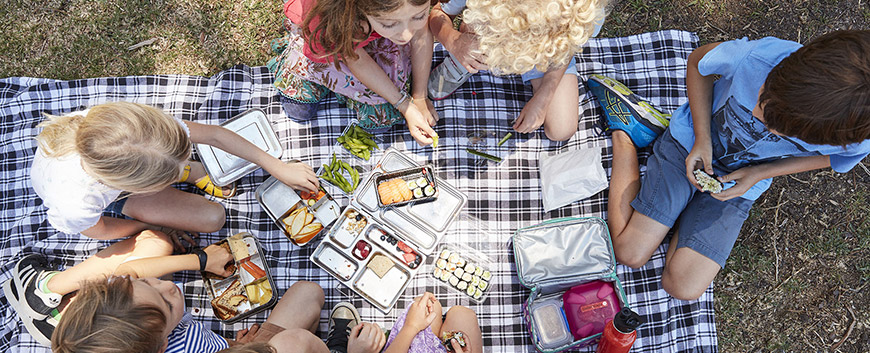 Upcoming events & Important Dates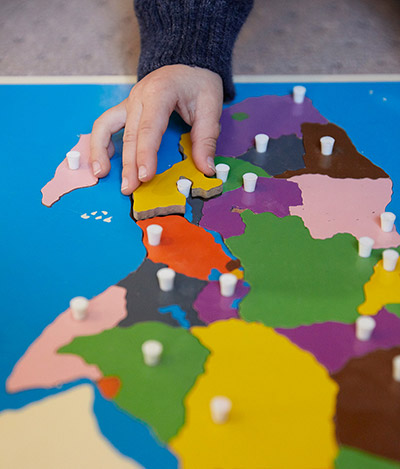 Monday 31st Aug –
Music & Poetry: Primary 4.30-6pm
*Cancelled
Monday 31st Aug  –
Maria Montessori's birthday
Tuesday 1st Sept –
Music & Poetry: Preschool
*Cancelled
Thursday 3rd Sept
– Fathers' Day – Preschool Campus 8.30am
*Cancelled
Thursday 3rd Sept
– Music & Poetry: Preschool
*Cancelled
Saturday 12th Sept –
Auction Night
*Cancelled

Saturday 12th Sept – Auction Night *Cancelled
Wednesday 16th Sept –  School Tour: Primary Campus – 9.30am *Cancelled
Friday 18th September – Parent Trivia night (Zoom) 8pm. More details to be released shortly. Save the Date!
Friday 25th Sept – Last Day of Term
Monday 5th October – Labour Day
Monday 12th Oct – Students return
Click
HERE
to see further calendar dates.
Principals Message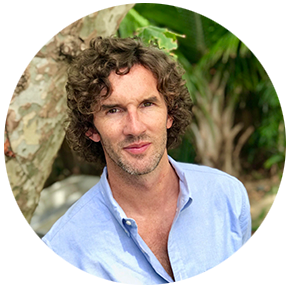 Dear Parents and Carers,
Today marks 150 years since the birth of Maria Montessori and while her time with us may be long gone, the legacy of what she stood for and her determination to push educational reform is the entire foundation of what we do.
There is no doubt that Maria Montessori was ahead of her time in her research, educational approach, and pioneering work for social reform. The work of Montessori today continues to motivate people to change the world for the better and has impacted the lives of children and teachers for more than 110 years.
2020 is a year to celebrate the amazing legacy of Montessori education, as well as her commitment to advocating for the independence, the voice, and human rights of the all children.
We are proud to carry on this legacy each and every day, we are proud to provide a high quality of education whilst focussing on the skills of our youngest citizens and we are proud to say that each and every one of us understands the potential in all of our students.
Thanks to our staff who continue to go that extra mile to improve the learning of each individual student, thank you to our community for coming on this journey with us and thank you to Maria Montessori for lighting the way 150 years ago.
Have a wonderful week ahead everyone.
– Gavin McCormack
ELOUERA | Stage 1 Infant Community
The Elouera class spends lots of time caring for and tending to our veggie garden. We are coming to the end of our pea season and have loved picking and eating the pods. We are patiently waiting for our carrots to grow bigger and we've started picking some of our lettuce. Ethan's mum brought us some tomato plants and we're waiting for the green tomatoes to turn red! We've started discussing what we'll plant when it starts to get warmer.
Gardening is an important learning experience for young children that offers a huge range of learning experiences. It gives children the chance to gain independence, responsibility and self-confidence. We've started talking about cause and effect and the children are beginning to understand what happens to plants without water and sunlight. Gardening at home can be as simple as a little pot of herbs on the kitchen window sill or a pot of herbs on the deck outside.
– Corinne, Debbie & Sarah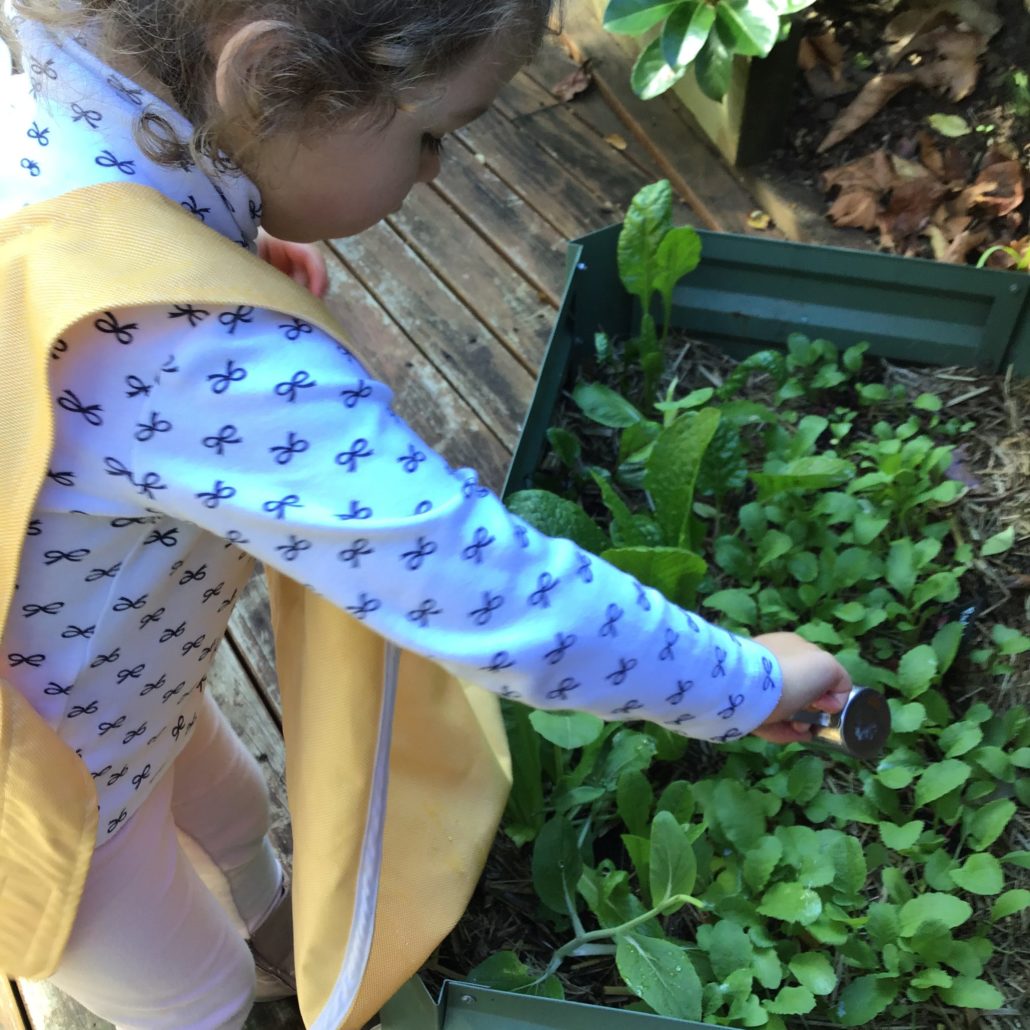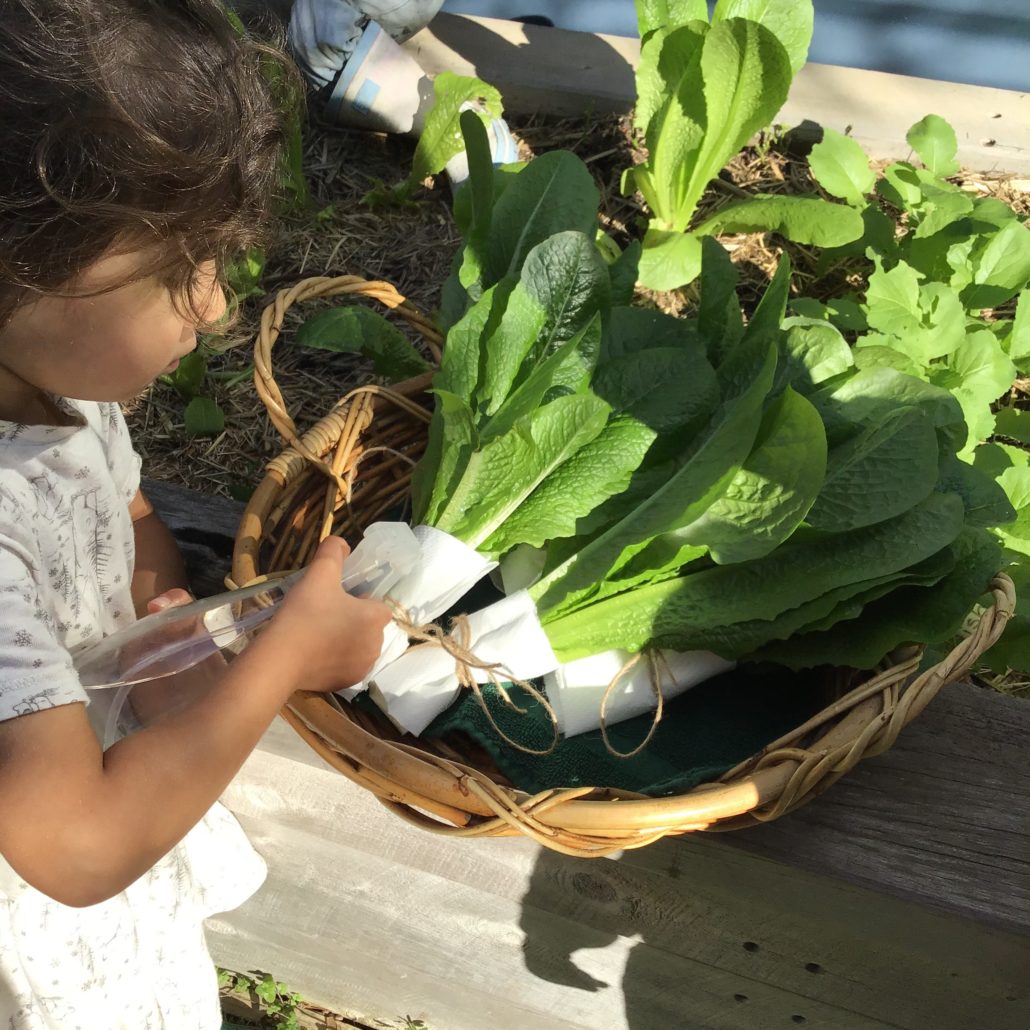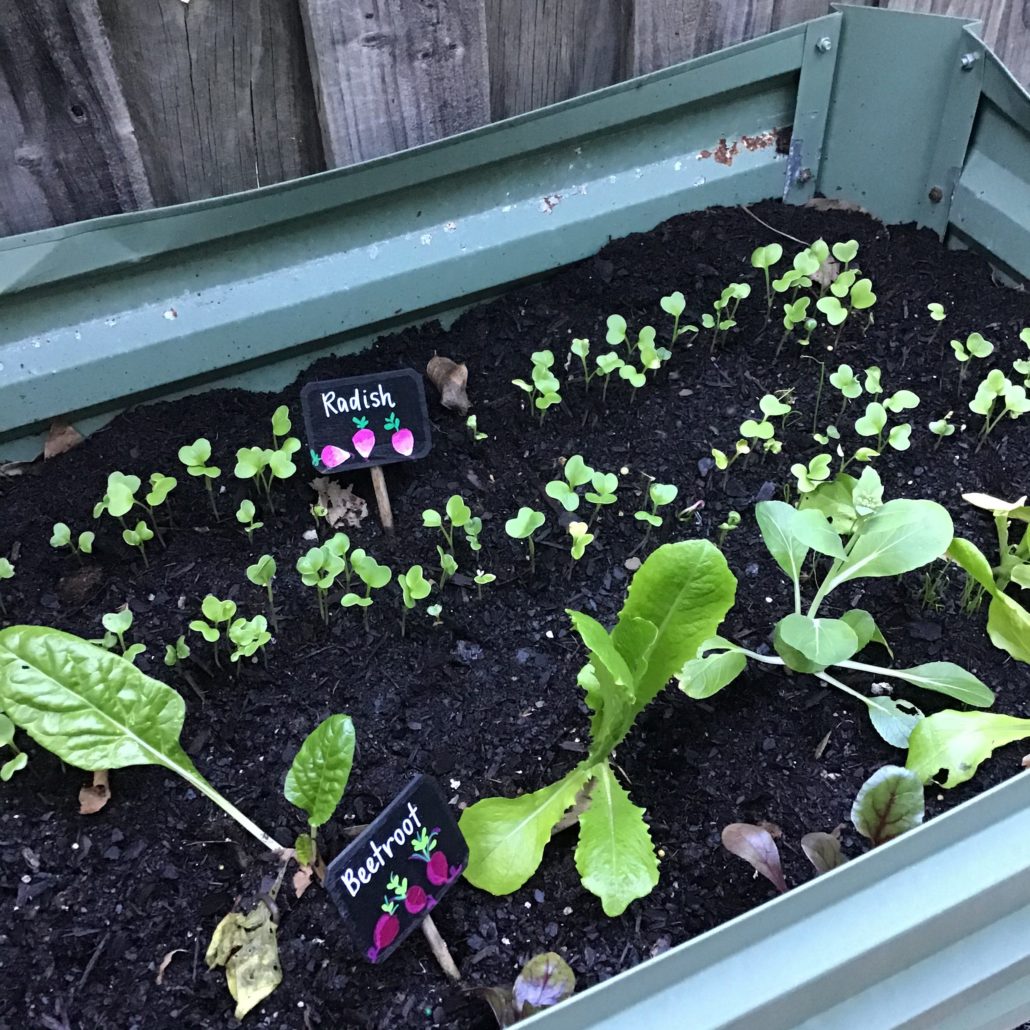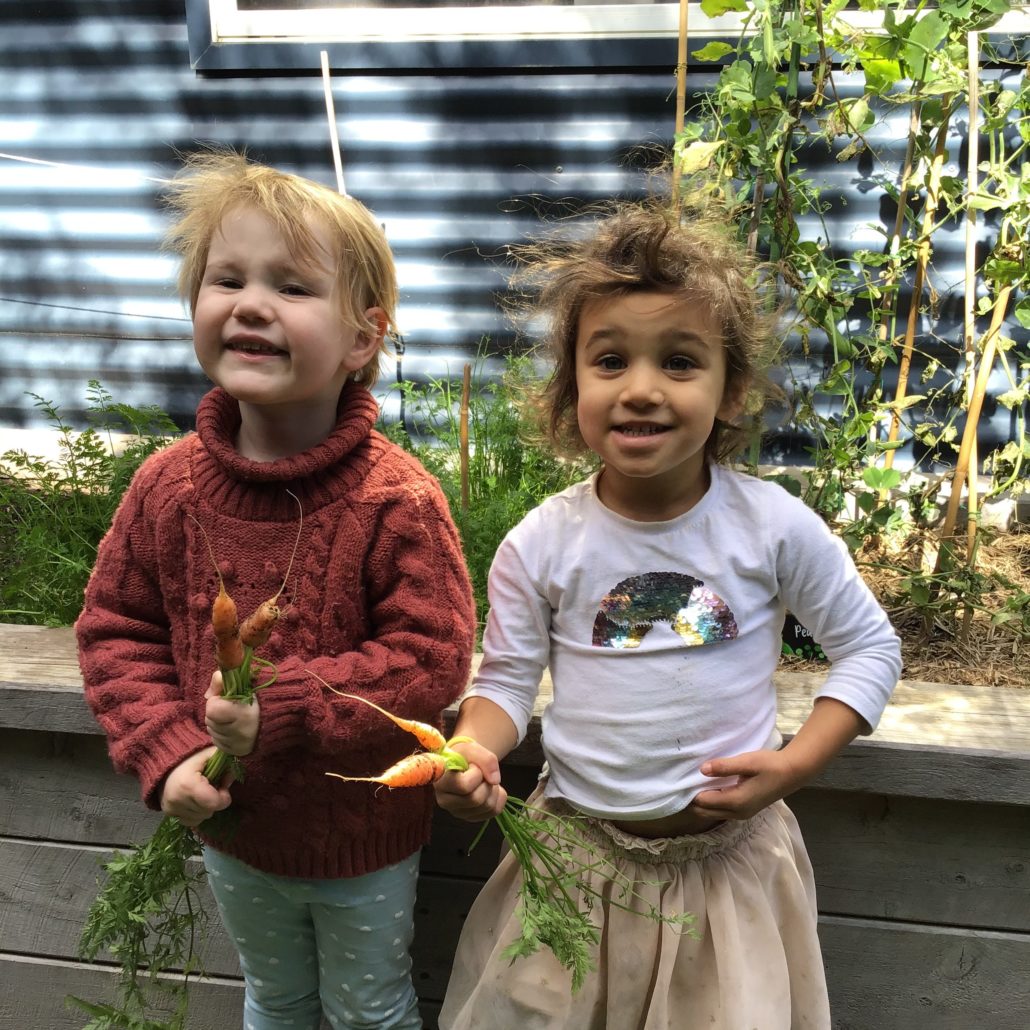 Science is part of the child's everyday in the Burbangana classroom. Experiments for them to explore are readily available with making volcanos and testing magnetic properties very popular. Children learn to ask questions, follow a systematic process of observation, collect and analyse data, and conduct controlled experiments. The classroom covers all aspects of science from biology to space, geography and chemistry. Children learn through naming planets, parts of flowers, continents of the world and baking bread. Everyday we record observations of the weather and discussions around what makes a rainbow or where does the thunder come from often eventuate.
– Amanda & Teresa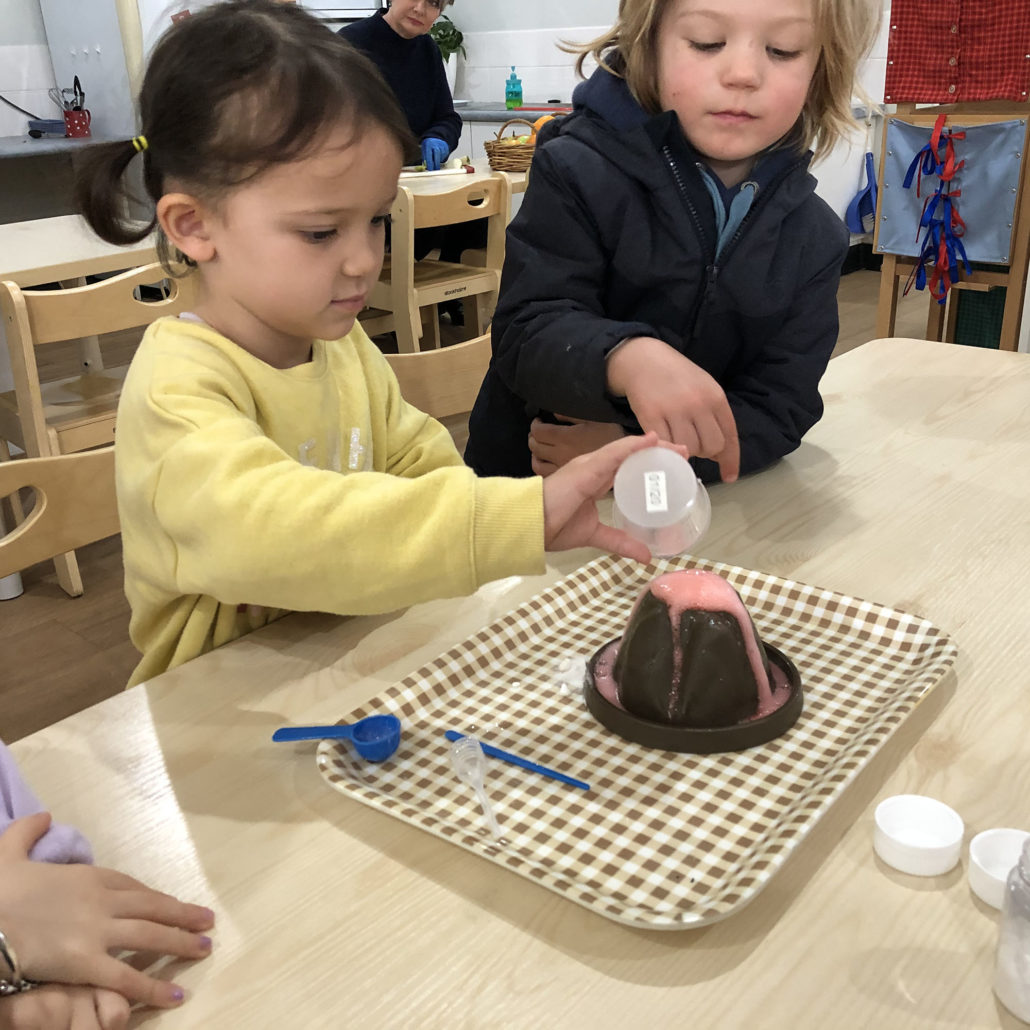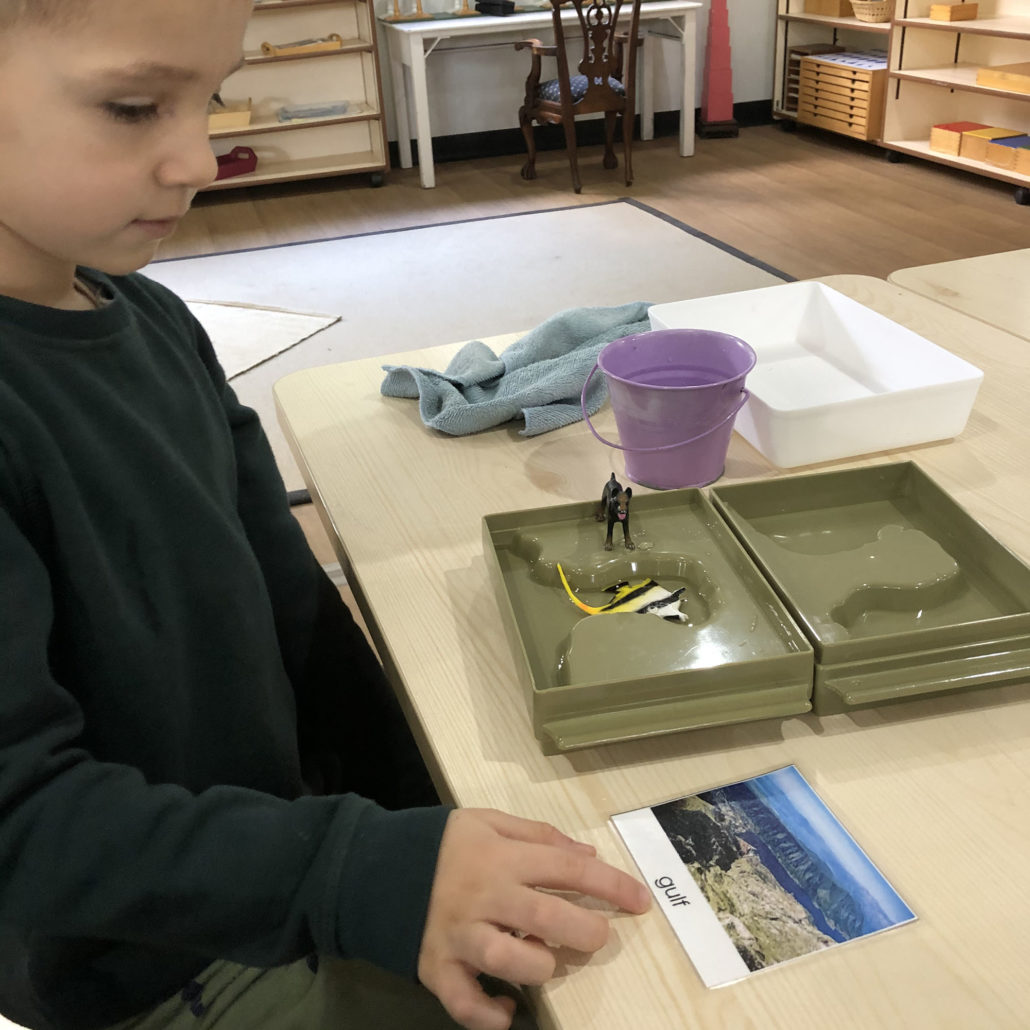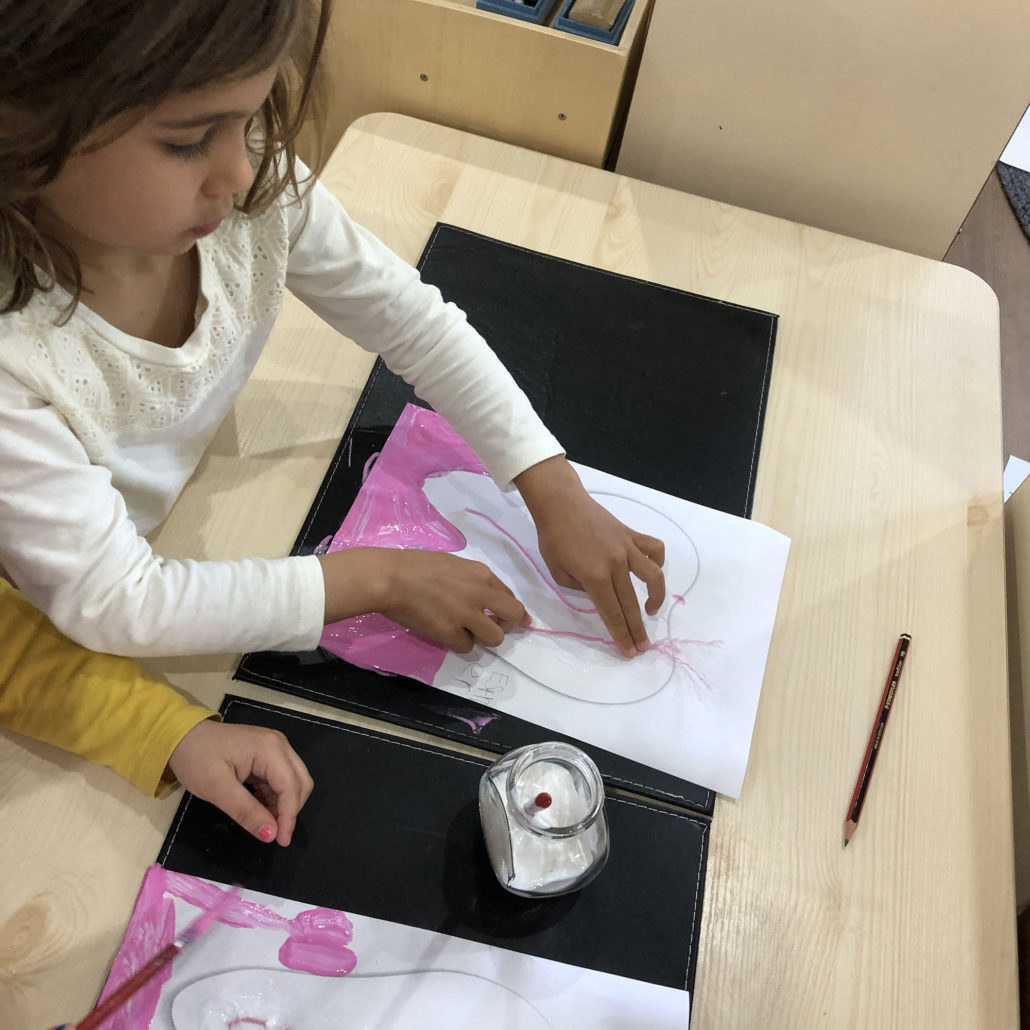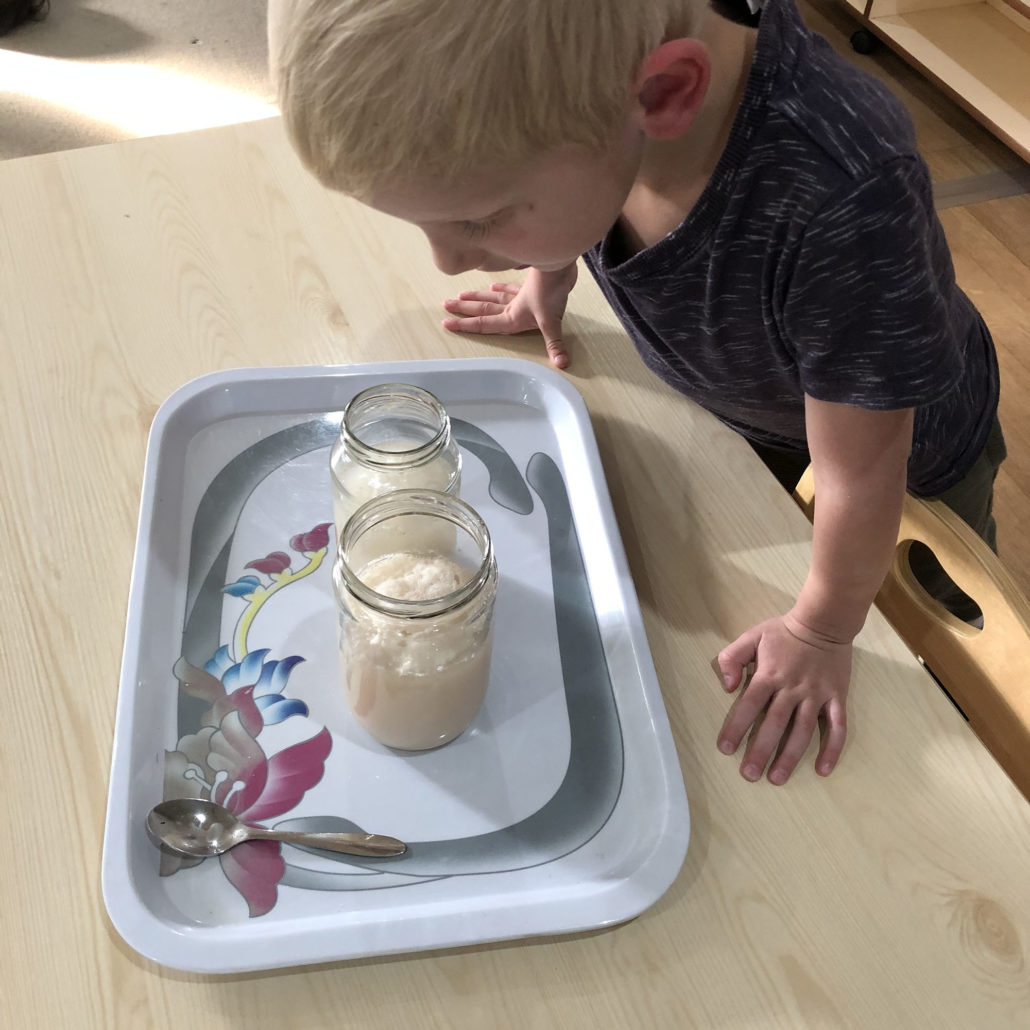 Children by nature have inquiring minds. When one of their teachers needed a hip replacement there were lots of questions about what is a hip bone, where is a hip bone and how you get a new hip into your body. The children were shown x-rays of hip bones using a light box. The children started to feel where their own hip bones were. Montessori talks about children being self learners if they are given the environment. This was evidenced as some of the children went over to the resource library and chose the book on the human body. The called out to their teacher when they found the pages with hip bones. A learning opportunity has begun.
– Jenny, Jo & Angela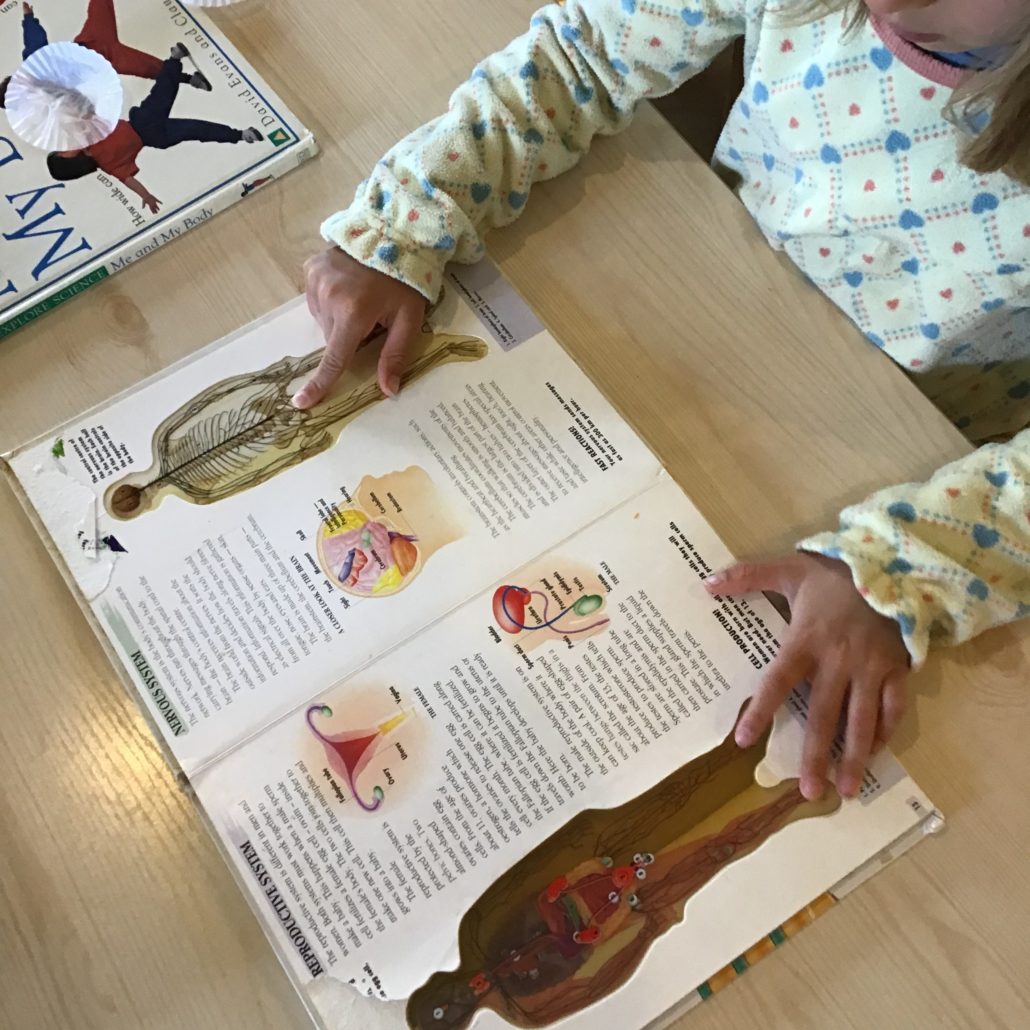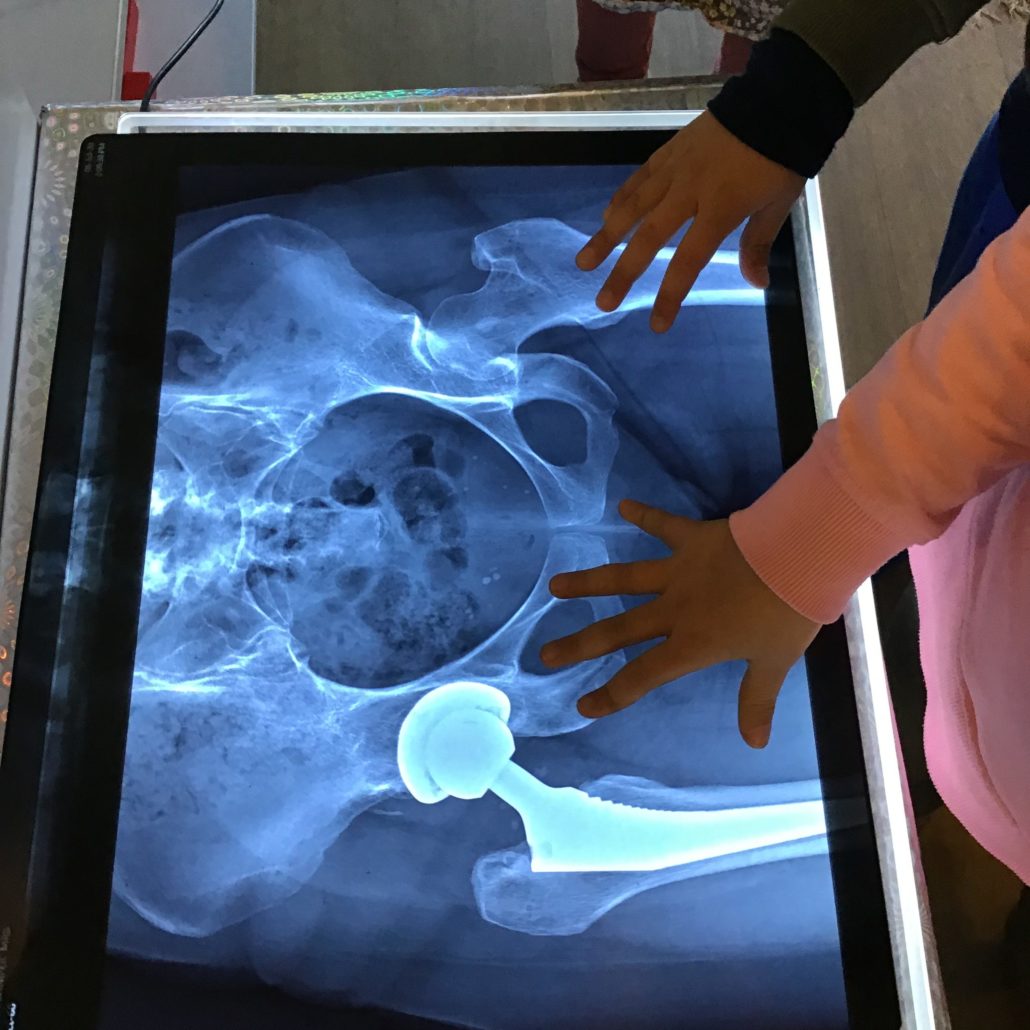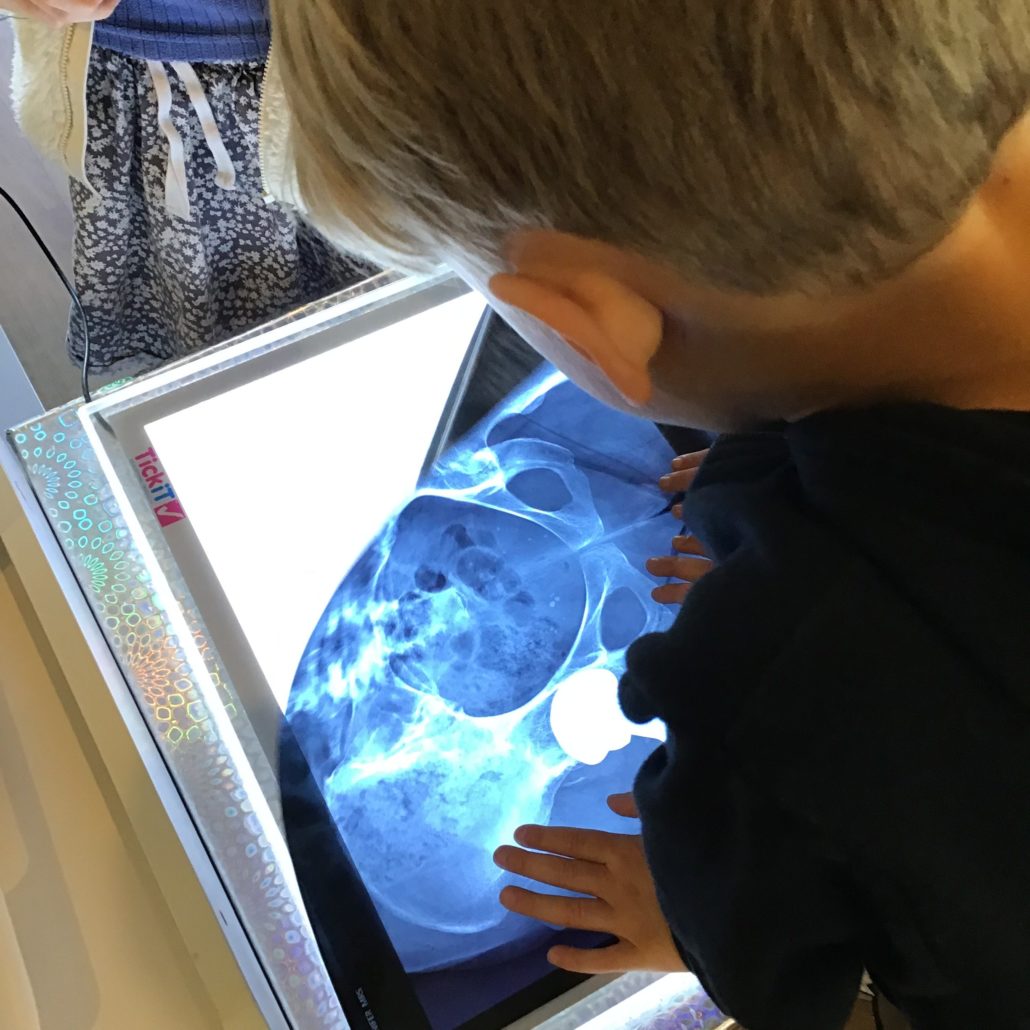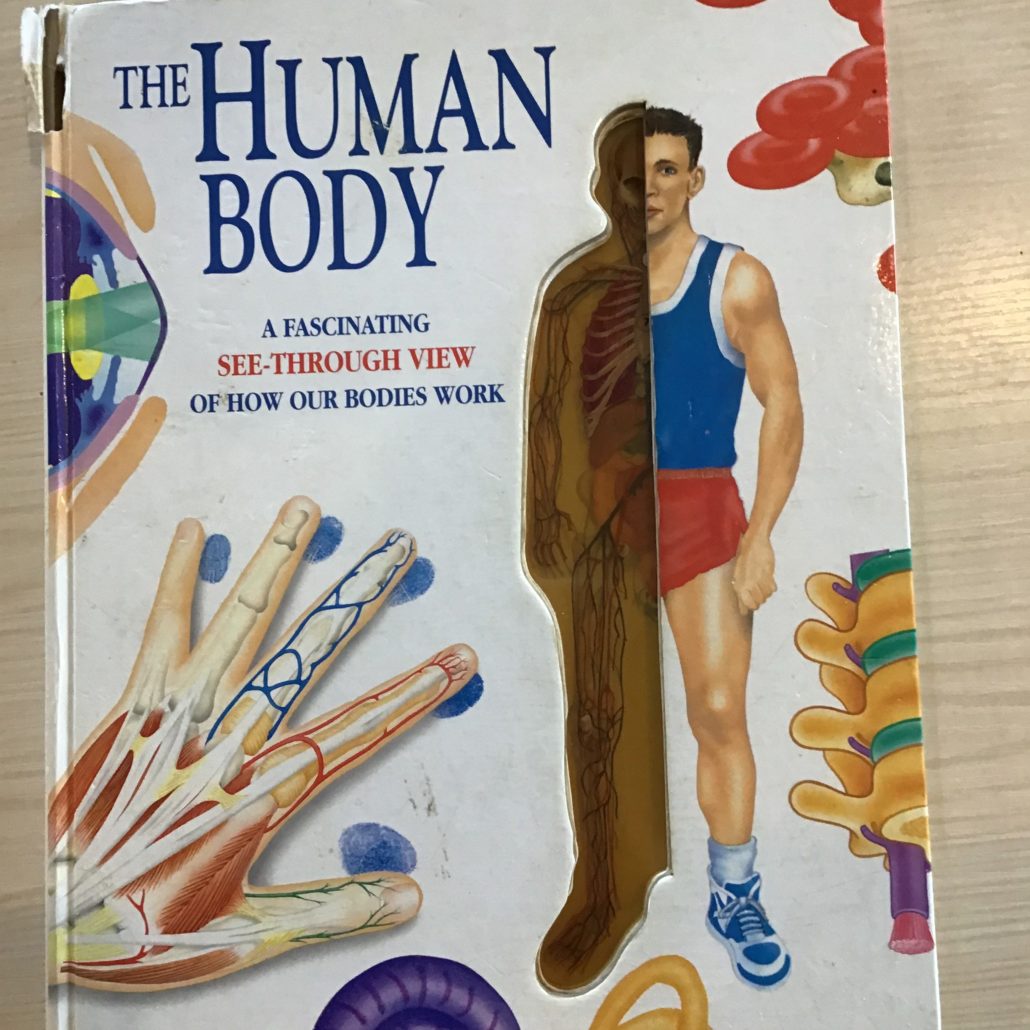 AMAROO | OUTDOOR CLASSROOM
Talking about something is never as good as getting to see it with your own eyes or better still getting your hands on something to explore.  Science at preschool fuels curiosity, teaches children how to make observations, collect information, collaborate with others and often be in awe of the world around them.  The simple question 'how do flowers drink water?' led us to this beautiful experiment with our white roses becoming 'a rainbow of roses' as one child put it when we gave them coloured water to drink.  To expand upon this at our little Science Fair children created their own little flowers, carefully folded in their petals and placed them in water.  The excitement was wonderful as their paper flowers absorbed the water and bloomed before their eyes!
– Dawn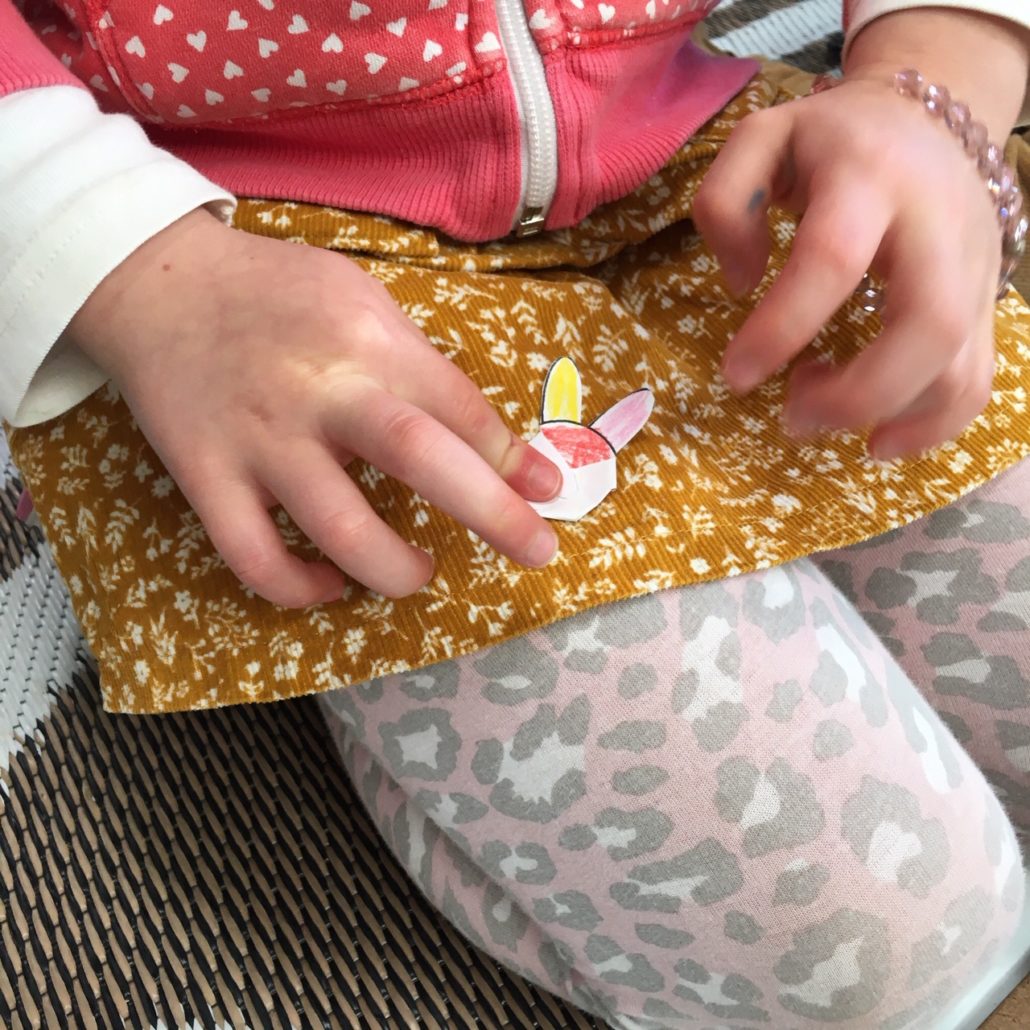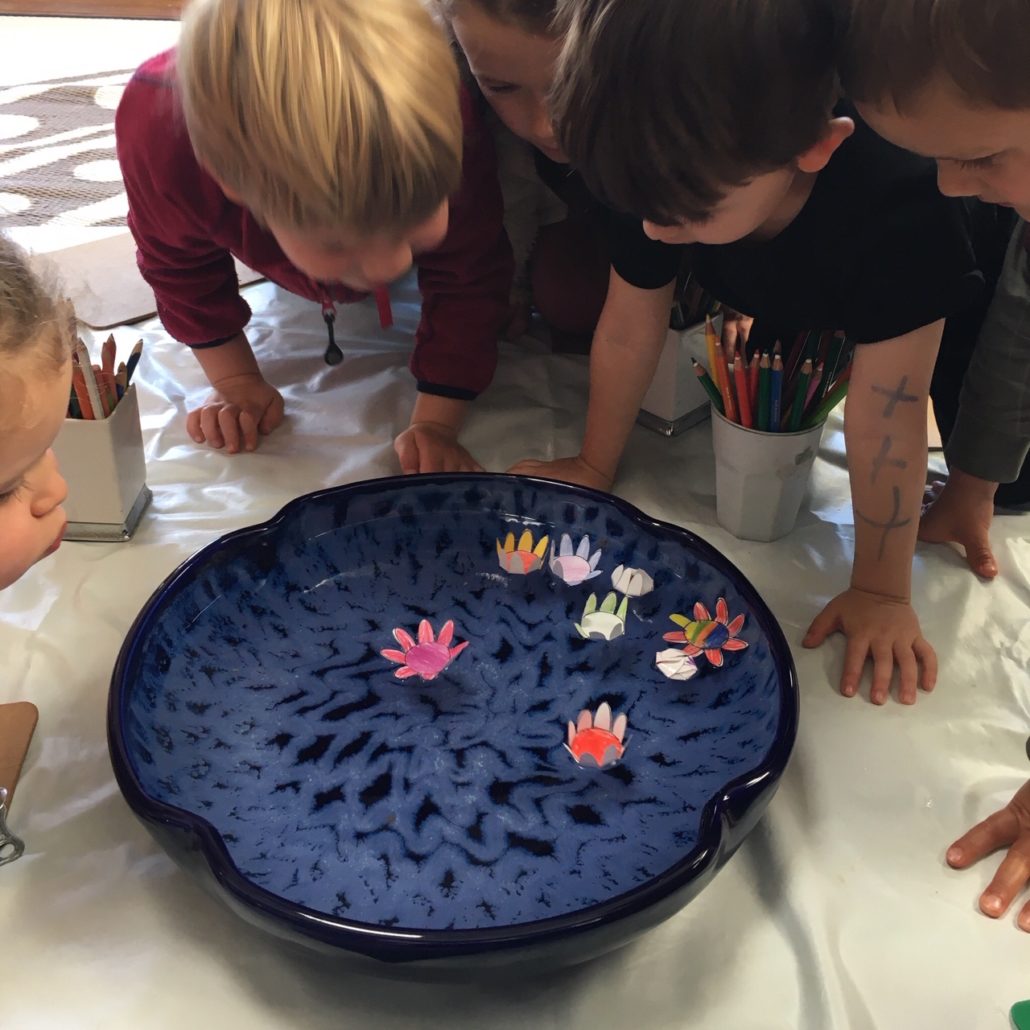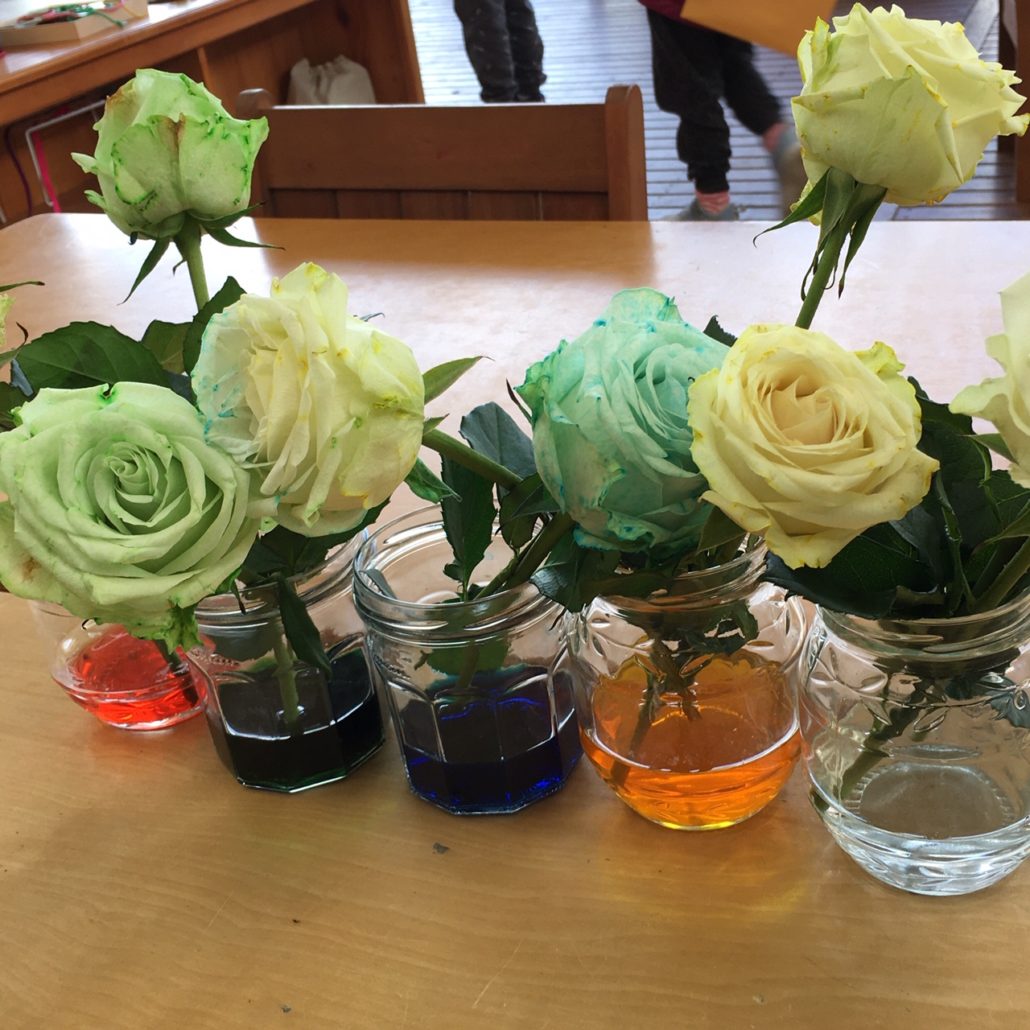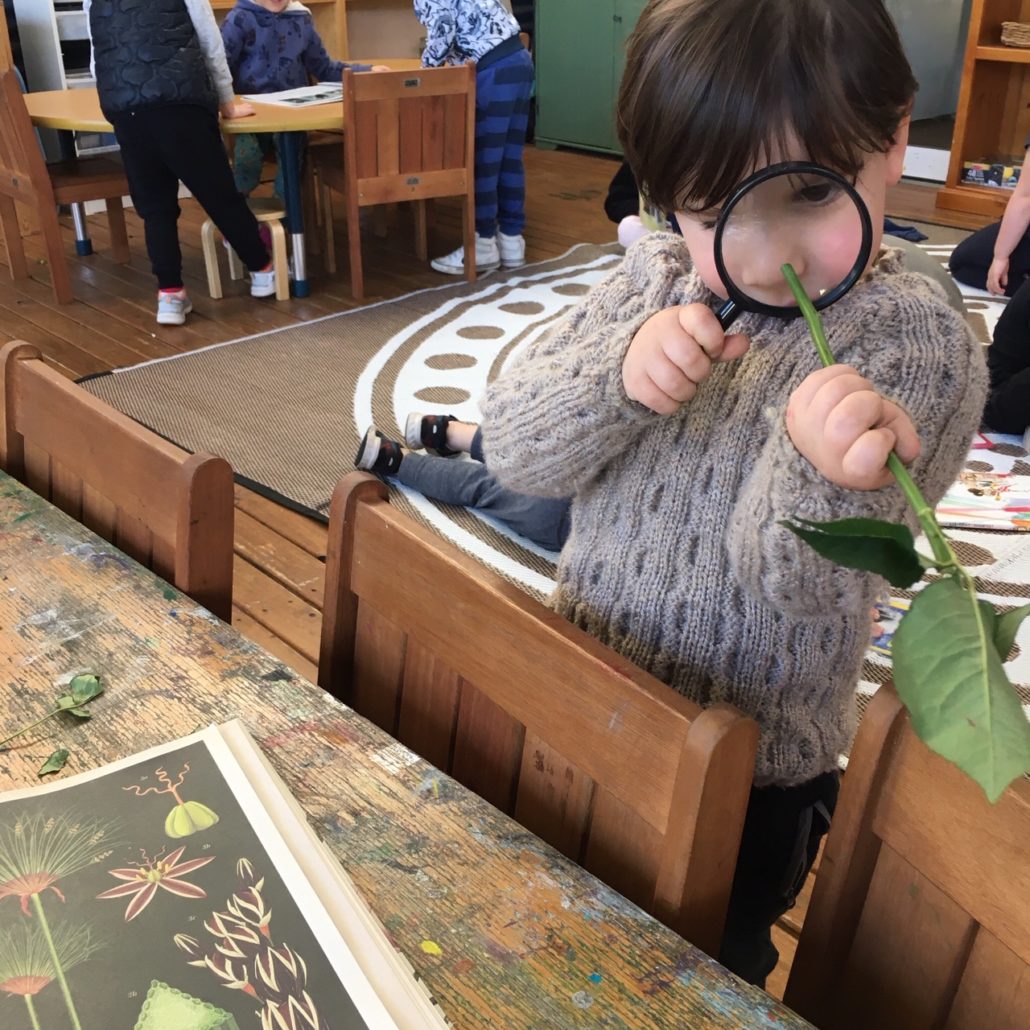 The Montessori Maths materials teach children logic, order, repetition and sequence. The Kindergarten children have been using the golden beads, bead chains and playing stamp game often recently.
The Decimal System introduces the child to the bead materials and the associated cards for each category. The child learns that zero can give a greater value to a number, and also learns the language of the larger numbers. The Collective Exercises show the child how to change (10 units/ones changes for 1 ten), and gives the child a sensorial impression of addition, multiplication, subtraction, division, and the relationship between the operations.
The stamp game has small square stamps that hold the same value as the golden beads. Like the golden beads, the stamp game material is used to teach all four operations, with children adding, subtracting, multiplying, and dividing into the thousands.
The main purpose of the Bead Cabinet is to help develop children's knowledge about numbers from the concrete to the abstract. Children form a strong understanding of number sequencing, as they learn how to skip count by twos, threes, all the way through to tens. Indirectly, children are preparing to learn multiplication tables.
– Elizabeth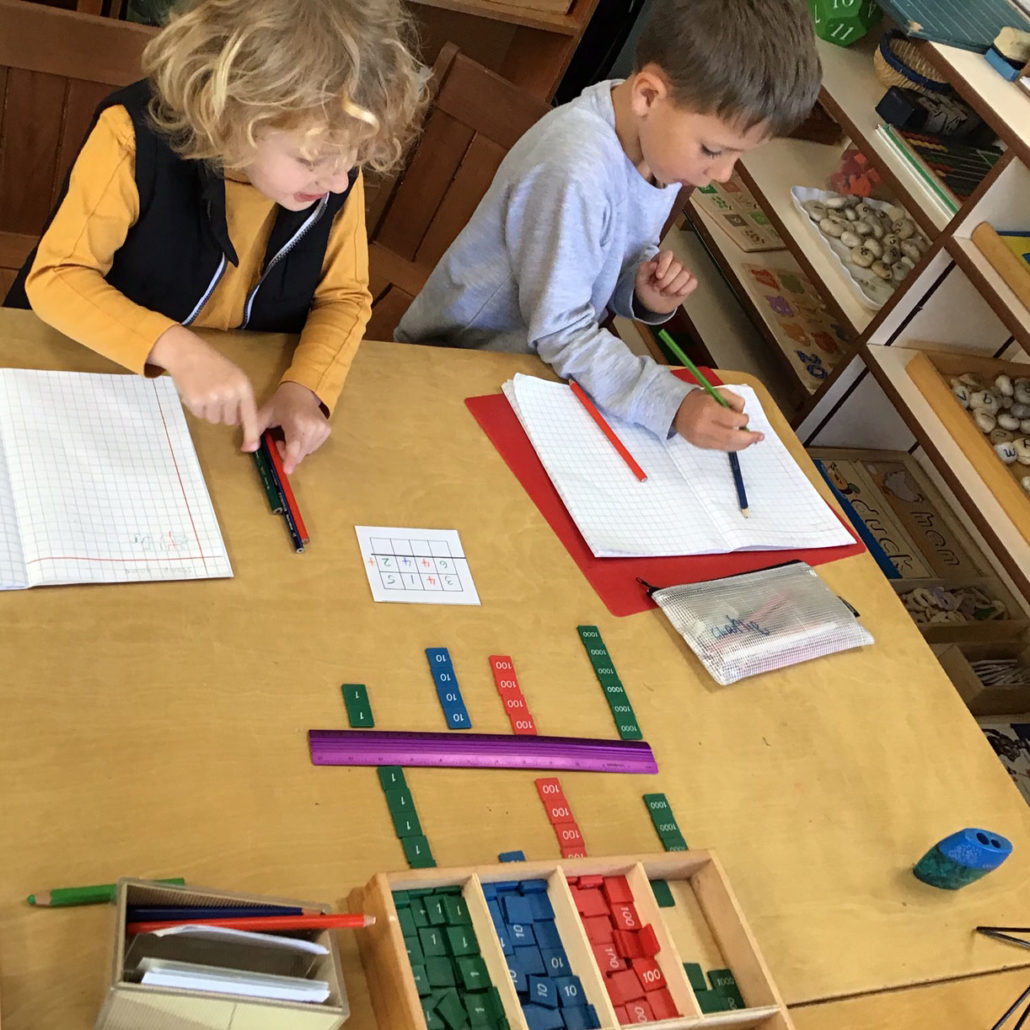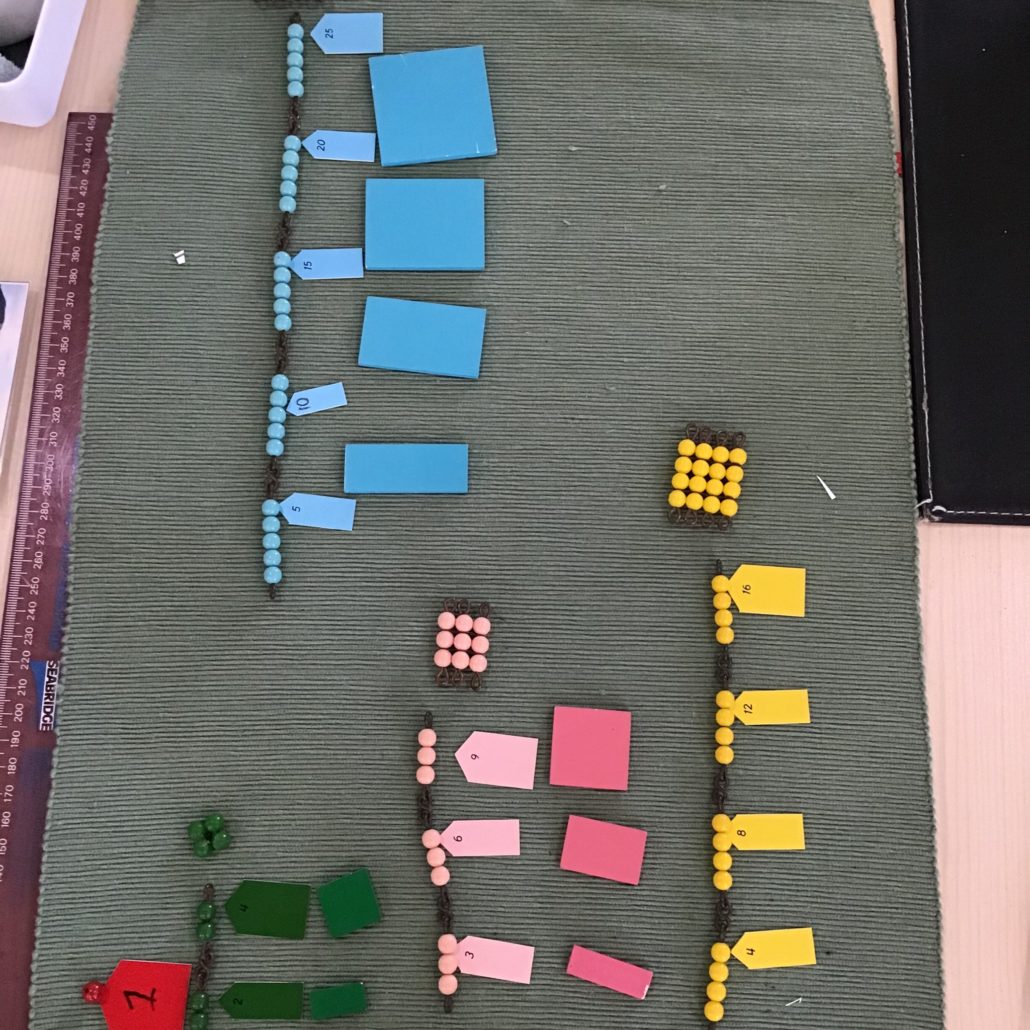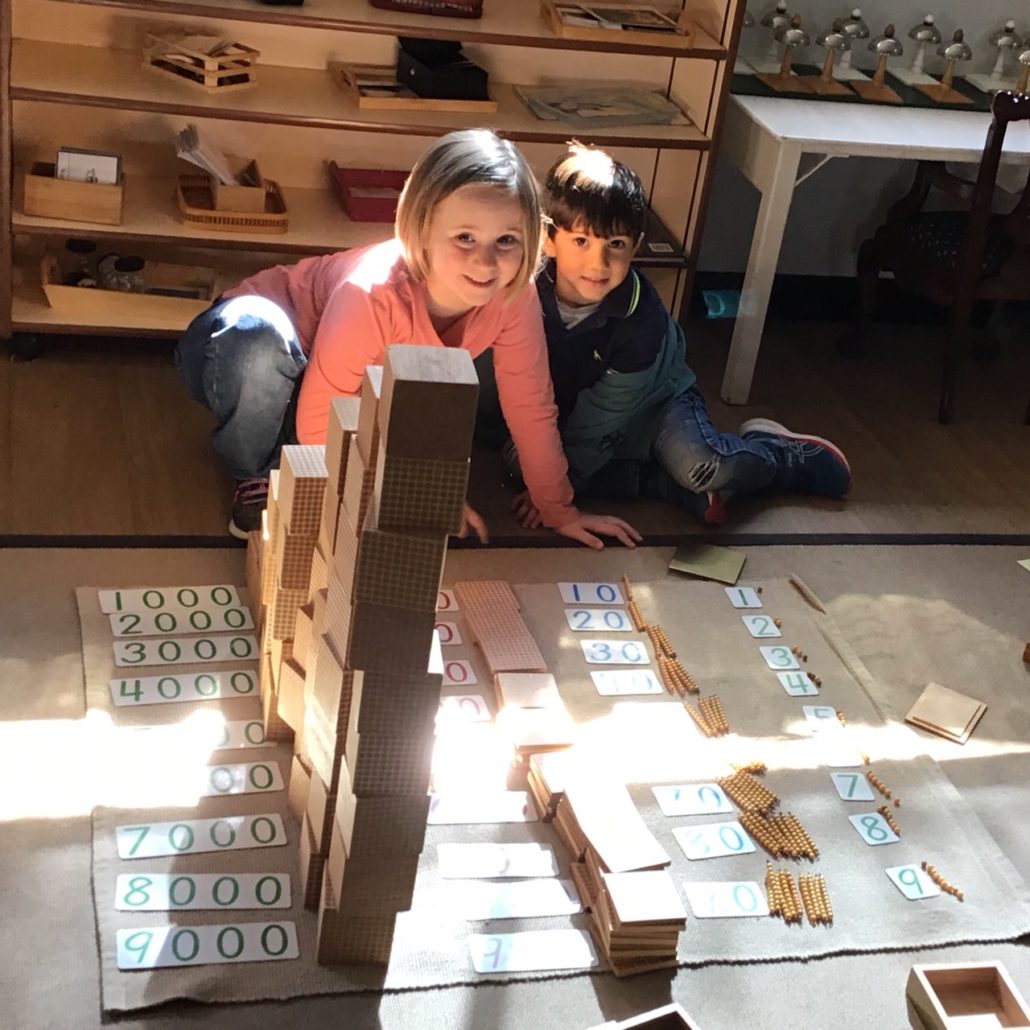 What a great couple of weeks! 
The last two weeks have been busy and exciting with children writing their own stories and illustrating them. There is a team effort to write a collection of books on Natural Disasters.
We have been exploring different walking tracks through our weekly bushwalks which has given us the opportunity to learn about some of the flowering plants. The children have been working on Ancient Civilisations, Rainforests, Vertebrates, Triangles and Animals at North Head over the fortnight. 
We have seen a lot of inspiration around projects, especially after some of our children have presented their projects during circle time. The children have seen a greater value in discussing the process of creating a project through collaboration. 
– Laura, Toby, Harshitha & Philippa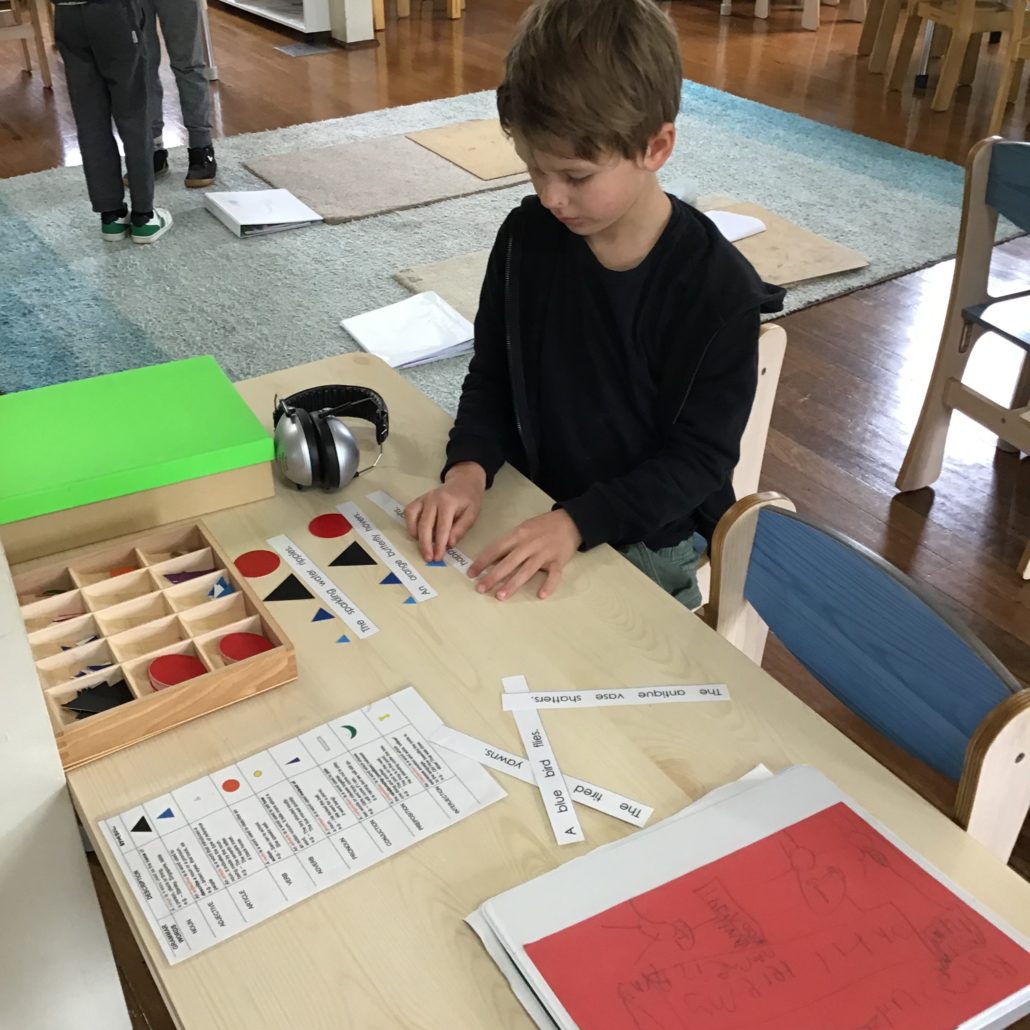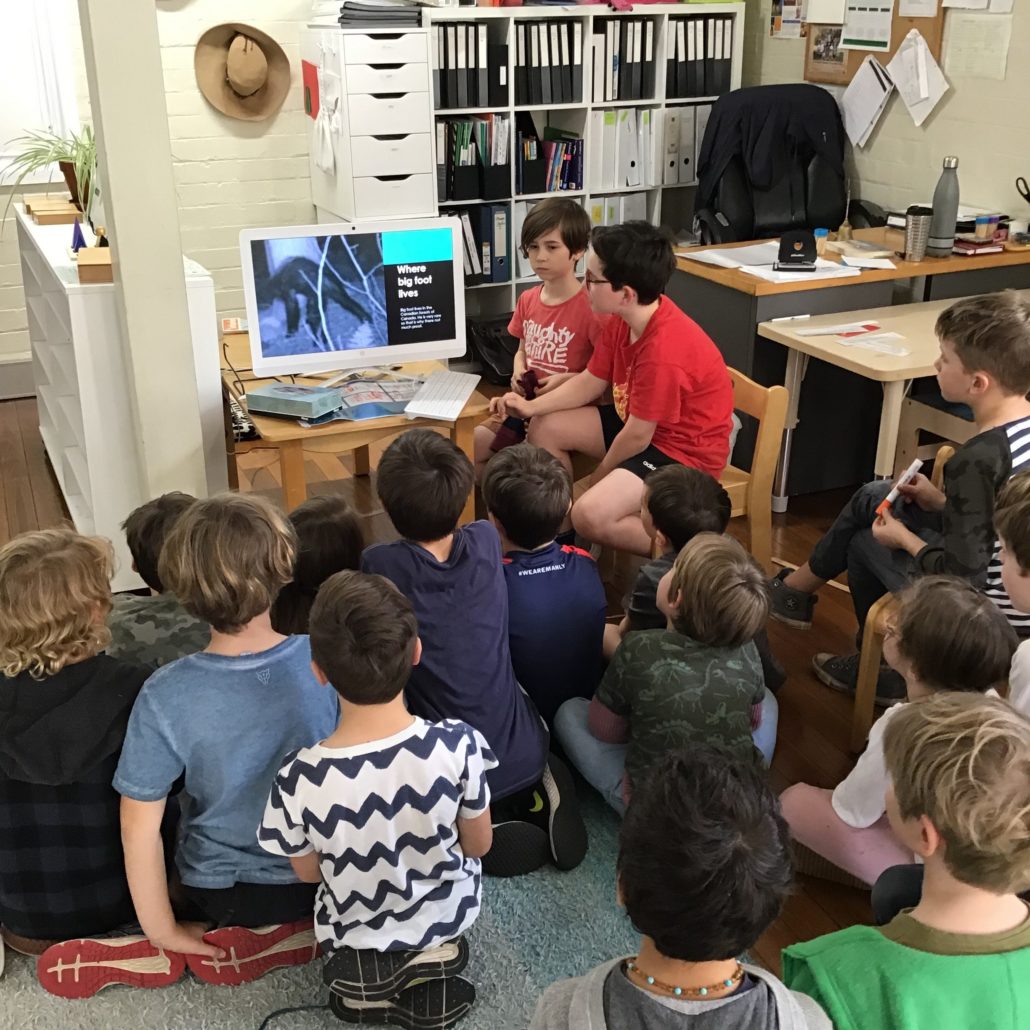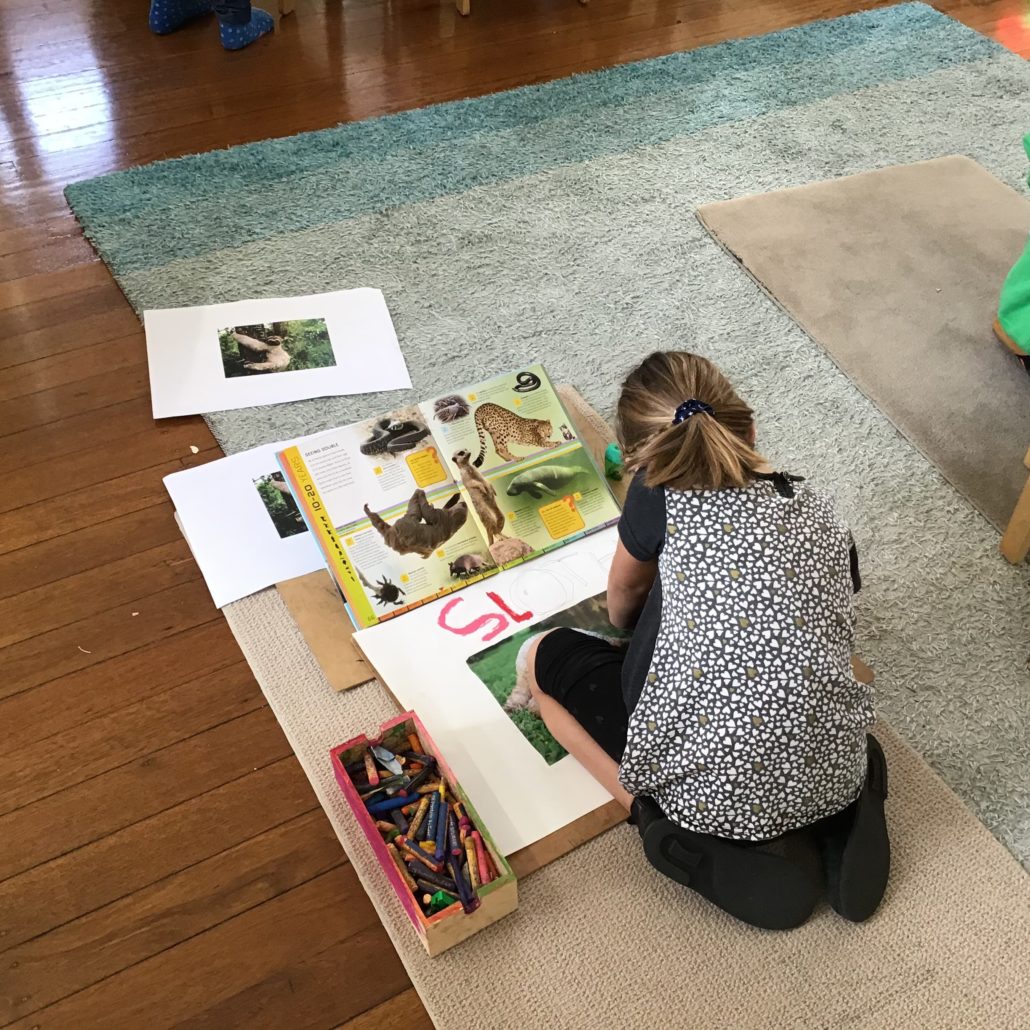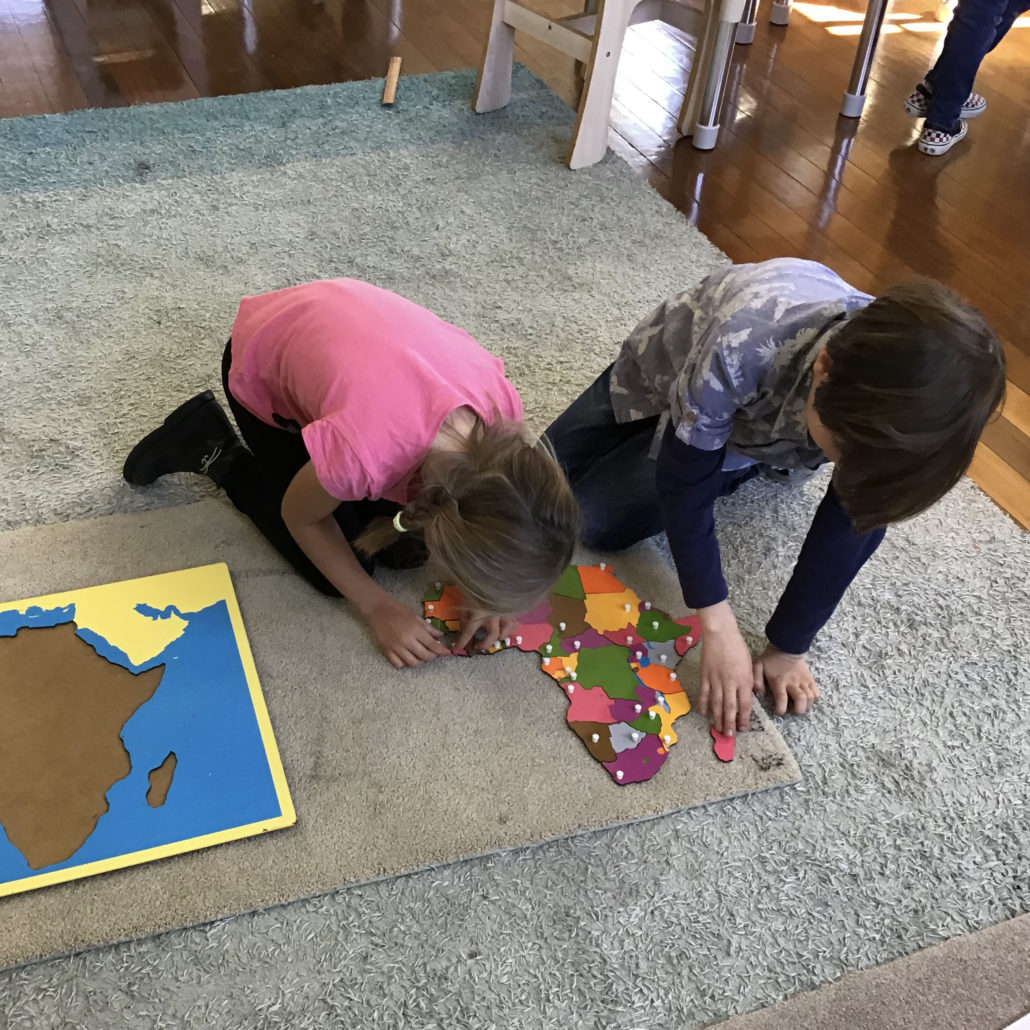 We have started a program called Be You, everyone thinks it is the best and we are learning so much. We sit outside and all share stories about our life and what's important to us, like one of the students shared a dream he had, where there was a giant crocodile apocalypse and his brother died and he said when he had that dream he felt what it felt to lose a sibling. The Be You program makes us think about how we feel, how we act, how we can react to certain situations and to make good choices. It is so much fun!
This term we have been doing cricket for sport on the oval. We are learning how to properly bowl, bat, field and catch. It's fun and entertaining especially when we get to play a complete game of cricket and see how far we can hit the ball or when we have races to different coloured cones to learn how to quickly change our running direction.
In music class we are learning lots of different songs and have people bringing in their own instruments from home such as the cello, bass guitar and amps, acoustic guitars, trumpets and different percussions. It is cool seeing everyone play a different instrument.
We had our school photos taken this week and our class dressed up nicely. Some people wore their favourite shirts, jackets, dresses and others did their hair nicely. This was really fun having one our student's dad's take our photos this year!                                                                                                               
By Dash and Billy
– Claire, Jessica & Philippa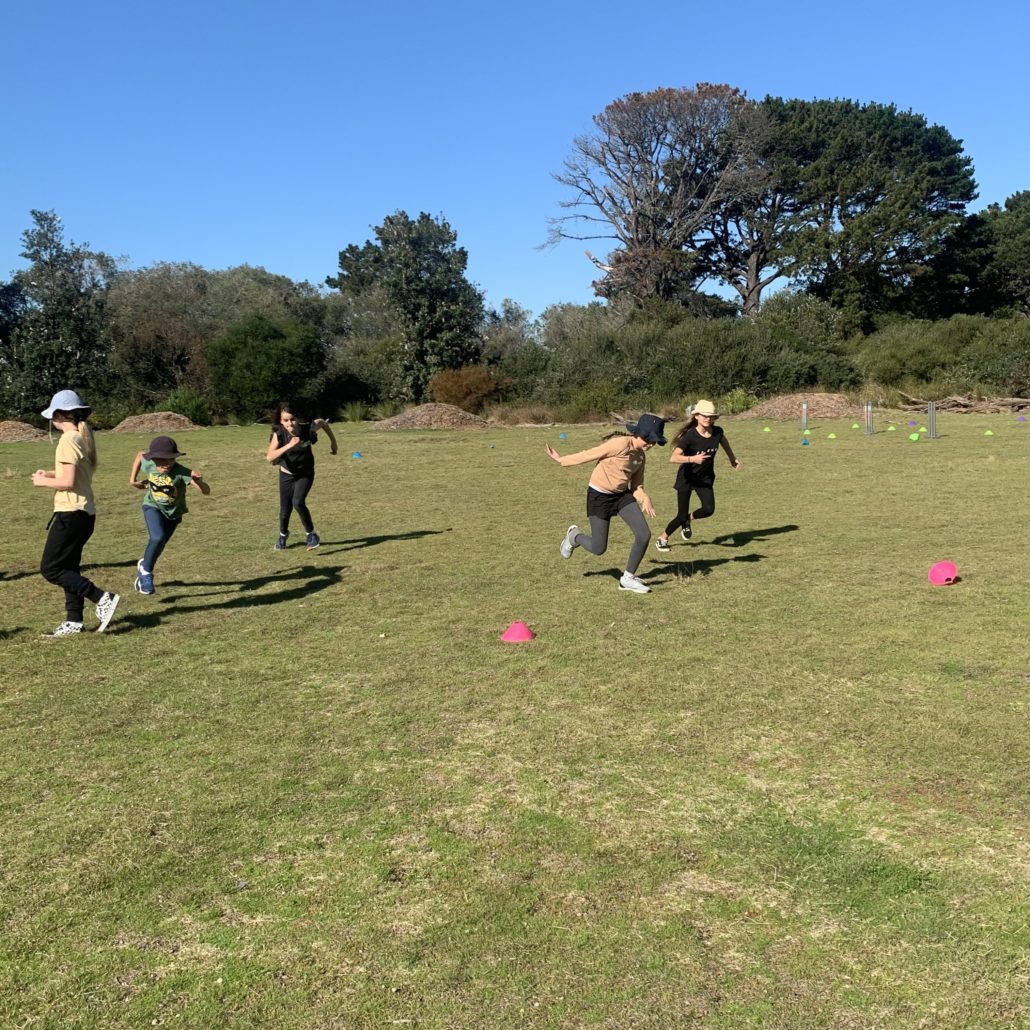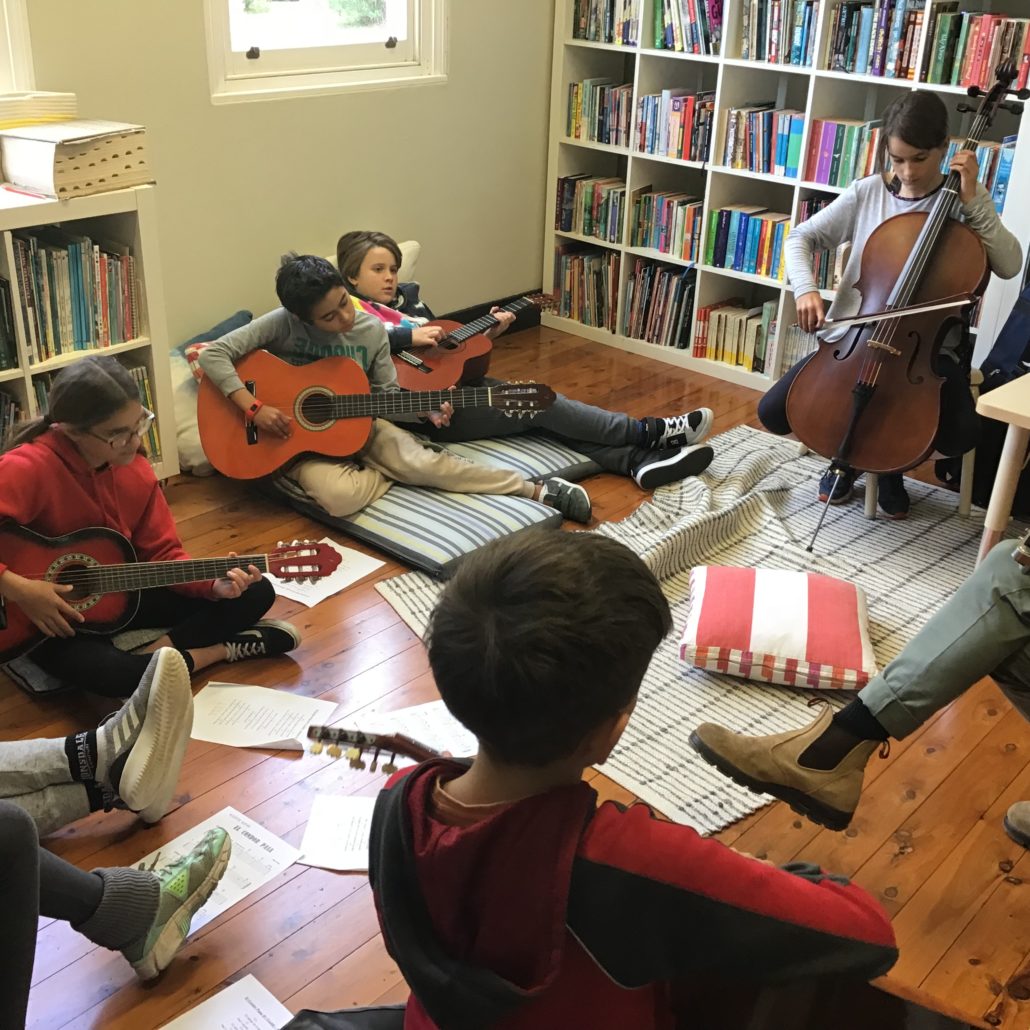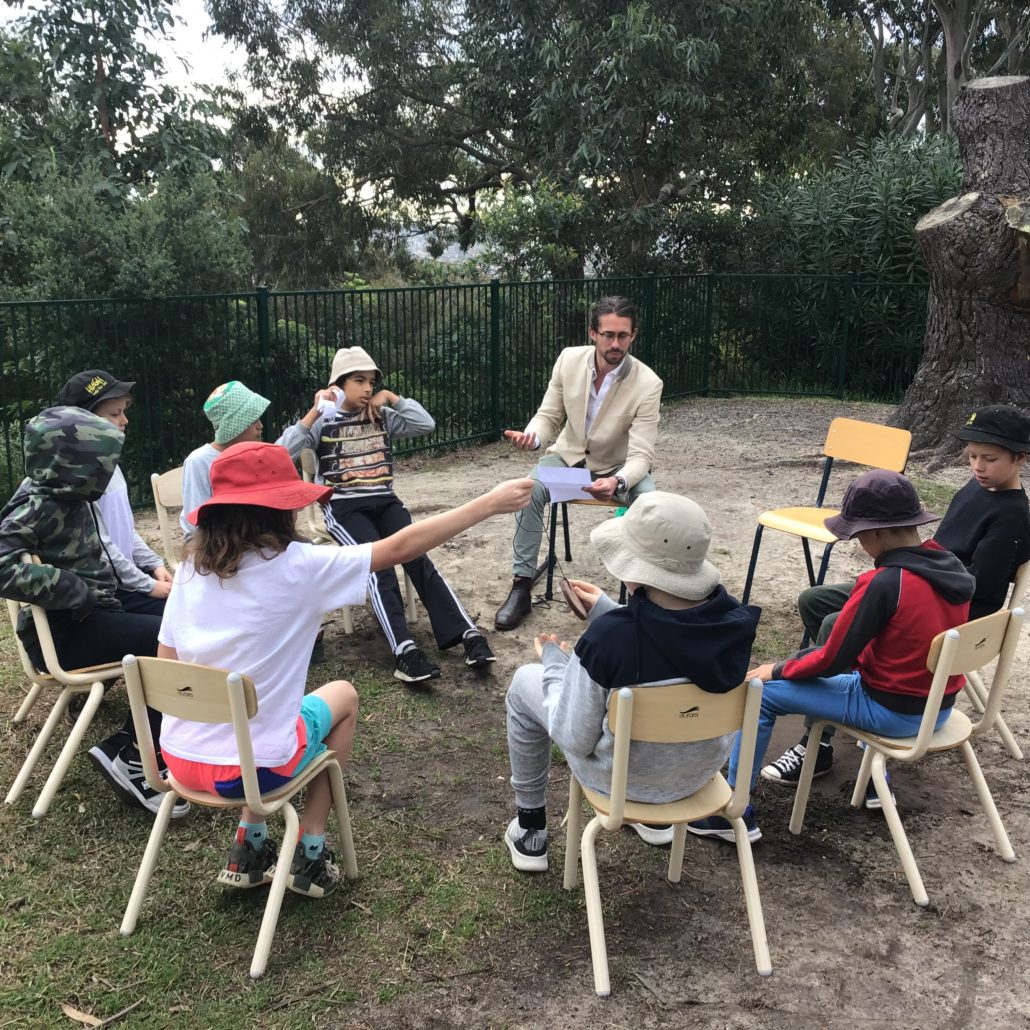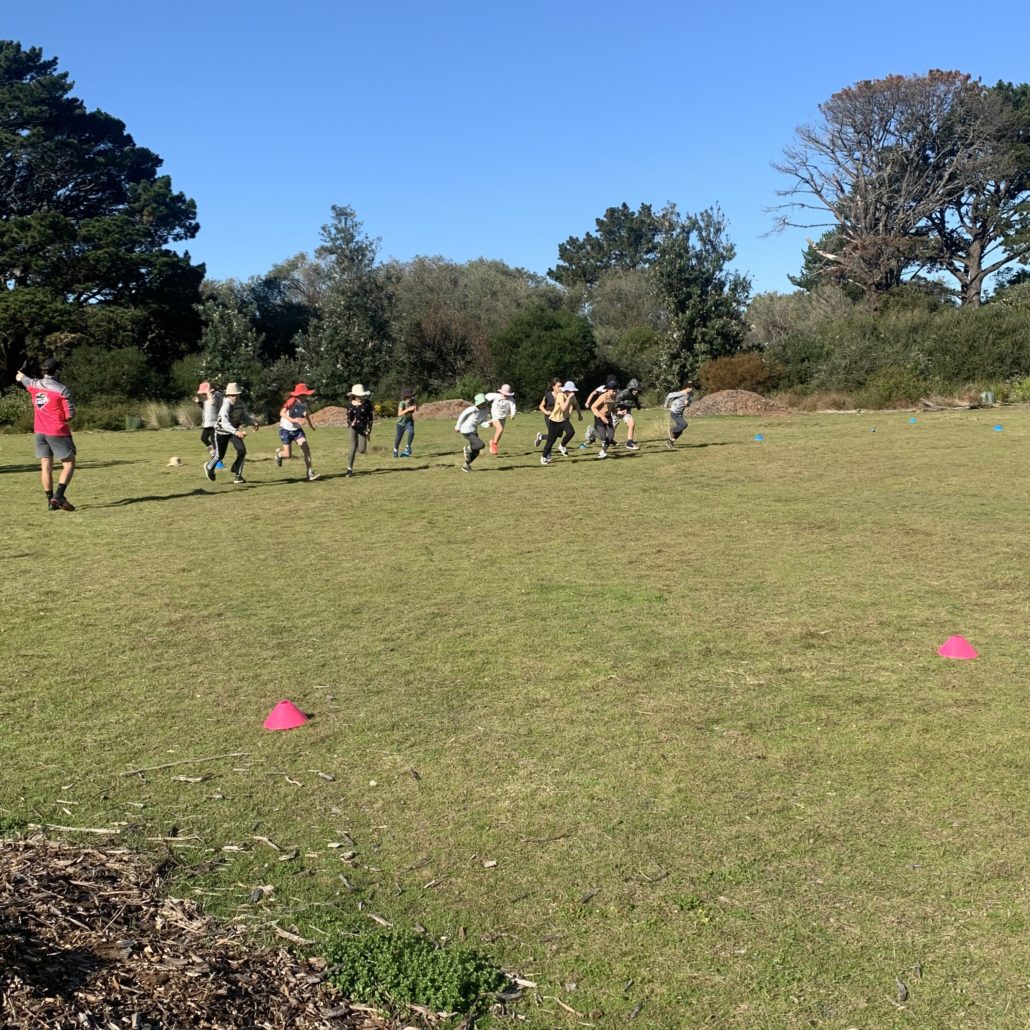 Farmhouse | Primary OSHCare
Dear Families,
Highlights over the last fortnight
As the weather gradually gets warmer the children have enjoyed as much outside play as possible! Up on the oval the children have thoroughly enjoyed playing and learning new group games. A big hit out of all the games they loved would have to be croquet, our educator Max so very kindly bought in his set of Croquet and taught the children (and Ella) how to play. A few other fan favourites were the classics including 44 homes, and toilet flush!
To celebrate natural science week 15th-23rd August, our very own scientist Ella has run various science activities. These experiments have included, The Magic Milk experiment using food dye, milk, and detergent to create colourful patterns, as well as creating our own Mini Lava lamps using food dye, water and canola oil. See our journal for more info and pics!
The highlight of the past fortnight would have to be our adventure down to Collins Flat Beach! On Wednesday we all packed our afternoon tea to head down to Collins Flat for a picnic and beach fun! Whilst down out the beach the children enjoyed their afternoon tea in a dingy (mini boat) then frolicked on the sand and soaked up the sun.
September Vacation Care
Unfortunately, we will not be running vacation care in the September school Holidays. Alternative
vacation cares that will be running and are nearby are, Seaforth Primary OSHCare and Manly Vale Primary OSHCare. Please let us know if you need any assistance with booking at another centre.
Band
Band is run on Tuesday mornings with the first group running from 8:00am-8:30am and focusing on children that are experienced with the instruments they play. The second group will then join the first group at 8.30am and will focus more on having a go at new instruments. To secure a spot in band please book into before school care via the Kidsoft App or contact us via email or phone for any assistance.
If you would like more information about Primary OSH Care or our centre and how to enrol, please visit our website www.primaryoshcare.com.au
From Sarah, Ella and all the OSHC staff at Farmhouse Montessori OSHC Centre