Welcome
From the Principal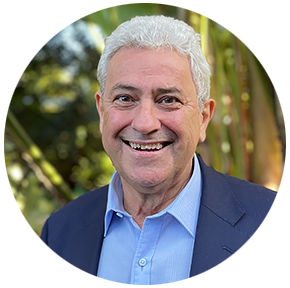 At Farmhouse Montessori School we provide a community committed to developing the whole child through the Montessori philosophy from ages 2 years to 12 years.
Farmhouse has two campuses: we offer Preschool to Kindergarten for children aged 2 to 5 in North Balgowlah, while our Primary campus on North Head, Manly, is for children aged 6 to 12 years.
We work hard to ensure our students and graduates develop the skills and confidence to be life-long learners, by providing a safe and nurturing environment.
Our education focus is on the rich, student-centred Montessori philosophy. This places the students at the heart of what we do. Our aim is to develop students to be global citizens with care and respect for themselves, each other, and the planet.
"A Montessori education helps children develop into individuals who know right from wrong, who have self-confidence and are connected with others, who find fulfilment, and connect and contribute to the world. A Montessori education supports children to develop the social skills they need to recognise our interdependence in the cosmos" (Dr Maria Montessori).
It is a privilege to educate children. Our staff are qualified, professional, warm, nurturing, and engaging educators. We work hard to maintain a warm, supportive community underpinned by the Montessori philosophy, which aims to foster inspiration. This is visible in room design, our educational resources – which include generous teacher student ratios, and the respectful way our teachers and students communicate with each other.
We are also proud of our exceeding expectations status with the NSW Educational Standards Authority (NESA) and outstanding accreditation status with the Australian Children's Education & Care Quality Authority (ACECQA) Early Years Learning Framework.
We warmly invite you to look through this website for further information on our school and the Montessori educational philosophy. We also thank you for considering us as partners in your child's learning journey.
To start your enquiry process or book a tour of our North Head (Primary) or North Balgowlah (Preschool to Kindergarten) campuses, please contact our Enrolment Officer:
Ph. (02) 9949 1008
enrolments@farmhousemontessori.nsw.edu.au
I welcome the opportunity to meet and speak with you.
Dr Bruce Rixon
Principal