2022 Newsletter Term 02 | Issue 01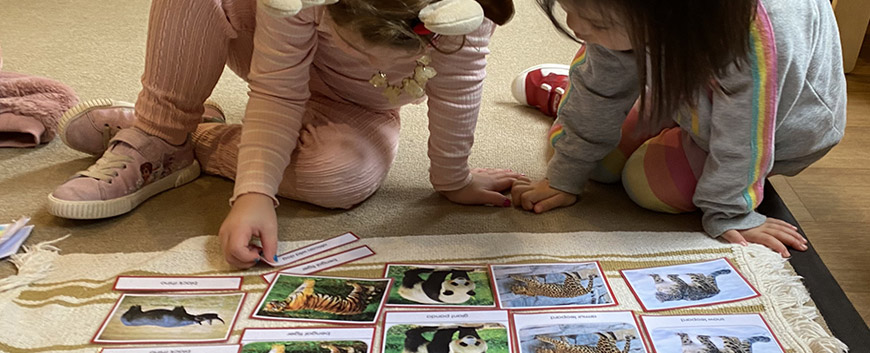 Upcoming events & Important Dates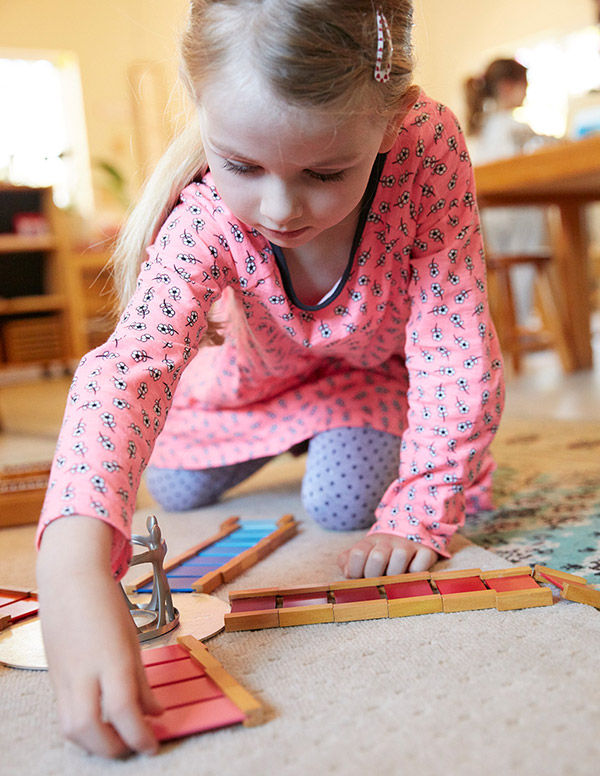 MAY
Mon 23th – Fri 3rd June – Parent Teacher Conferences: Yani & Aikya
Thurs 26th –  Farmhouse Montessori AGM 7.30pm
Mon 30th – Reconciliation Day
JUNE
Wed 1st – Fri 3rd – Parent Teacher Conferences: Yani & Aikya
Wed 8th – Primary School Tour 3.30pm
Mon 13th – Queen's Birthday – Public Holiday
Wed 15th – Montessori Athletics Carnival – North of the Bridge Montessori Schools
Fri 24th – Fees Due
Wed 29th  – Preschool tour – Adult only 4.30pm
Click
HERE
to see further calendar dates.
Principals Message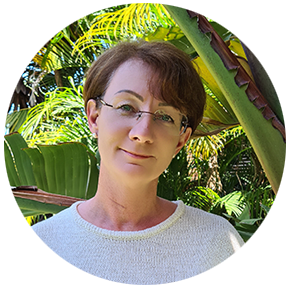 Dear Farmhouse Montessori Families,
Welcome back again and to the first edition of our newsletter for Term 2.
Mother's Day Event – both campuses
Thank you for all the mums who were able to come along to this event, it was absolutely wonderful to see so many of you attend and enjoy themselves. Mums in the primary were treated to morning tea with delicious scones, cream and jam and then made their way to classrooms. It was lovely to see mums so interested in children's work, projects and activities in the classroom. Preschool mums attended the Mother's Day Mixer in the evening and shared food and drinks, enjoying each other's company and having fun.
Parent Education Session – Preschool
THE IMPORTANCE OF THE THREE-YEAR CYCLE AND THE THIRD YEAR IN THE 3-6 CLASSROOM
We had a really great turn out for this parent education session, and it was aimed to strengthen the knowledge of parents regarding this important pillar of the Montessori Method.
At each plane, the child is in a different developmental phase and goes through significant developmental changes. Within each plane there is a natural separation and transformation which occurs over three-year periods.
Hence, we have three-year cycles which span over three age levels. The three-year cycle and mixed age groupings go hand in hand.
Learning: children have a curriculum at hand that spans over three years and is incredibly rich and versatile. But children also need these three years to be able to go through it at their pace and to consolidate at the end of the cycle – children are not pressured or hurried to conform to an adult's expectation or what is deemed appropriate and necessary to achieve in a year.
Each child meets the curriculum at a unique and individual angle, and all have individual learning plans
Children gradually build up skills with carefully sequenced materials
The three-year cycle allows children to be in the same class with the same teacher and for the teacher to follow the child – this builds a strong cohesive community
Children move through the different stages of development and different roles of responsibility, lessons, and social and intellectual needs
Working with children across different ages allows children to teach one another
Primary Parent Session – Stage 2
We welcomed over 20 Stage 2 primary parents to this session to highlight reflections on the past term as well as some learning plans and changes moving forward. Many thanks for everyone's interest and the constructive feedback and discussions.
Sport (Netball) – Primary Campus
From this term, our primary students will have their weekly sport lessons at St. Paul's College. We are very grateful for this opportunity and will allow children to use excellent facilities. We have selected Netball for this term and is sponsored via the Sporting Schools Grants Program.
Enjoy the rest of the newsletter and stay dry.
Sabine Adigun  |   Principal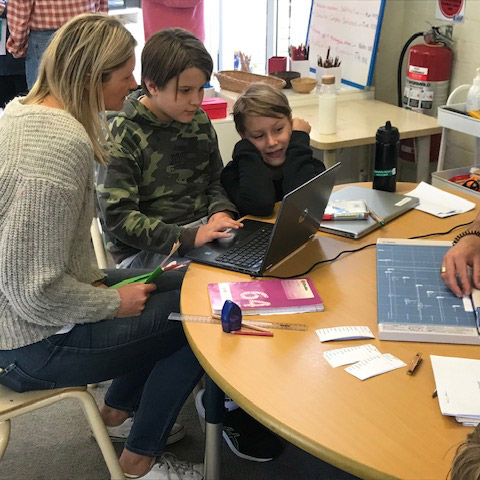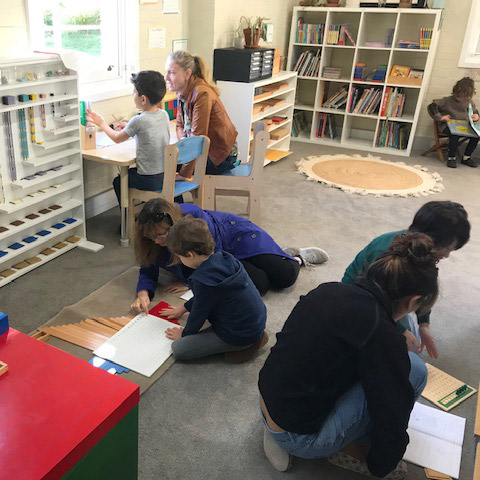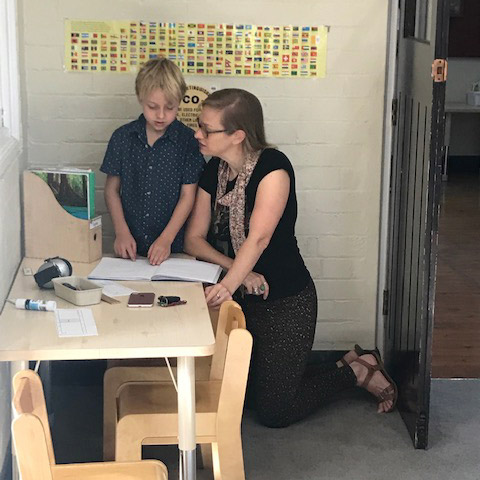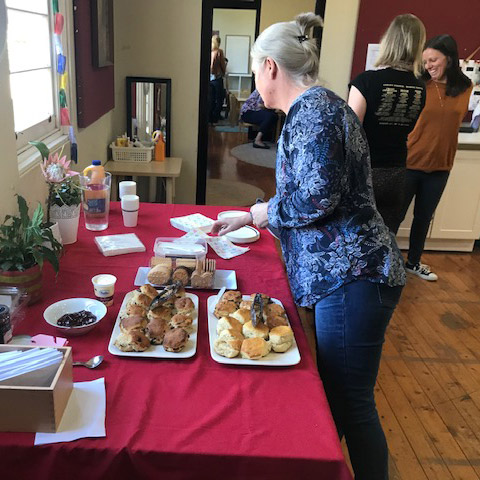 Mum's Mixer
Thank you  to all the wonderful mums that were able to join us for a drink & mingle on Friday. It was so lovely to open our doors for some good times again. Watch out Dads for spring event!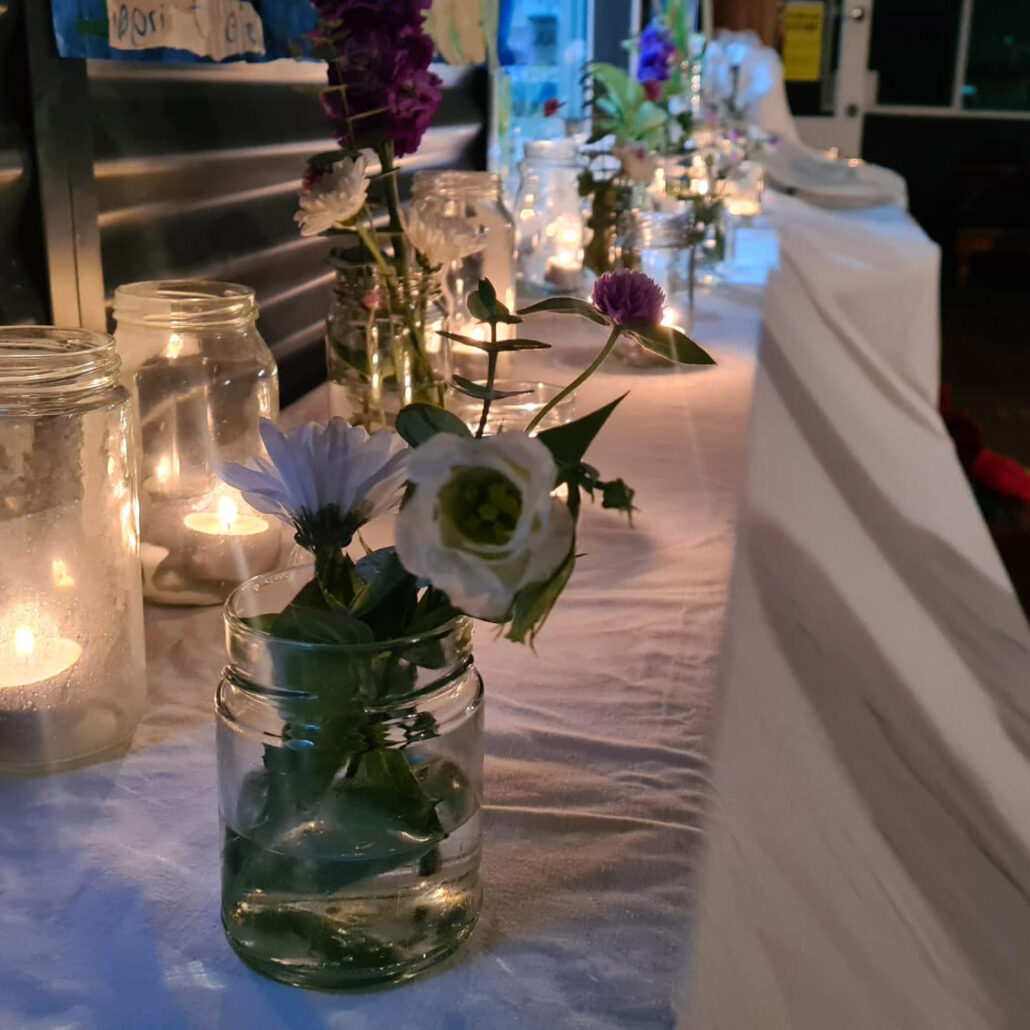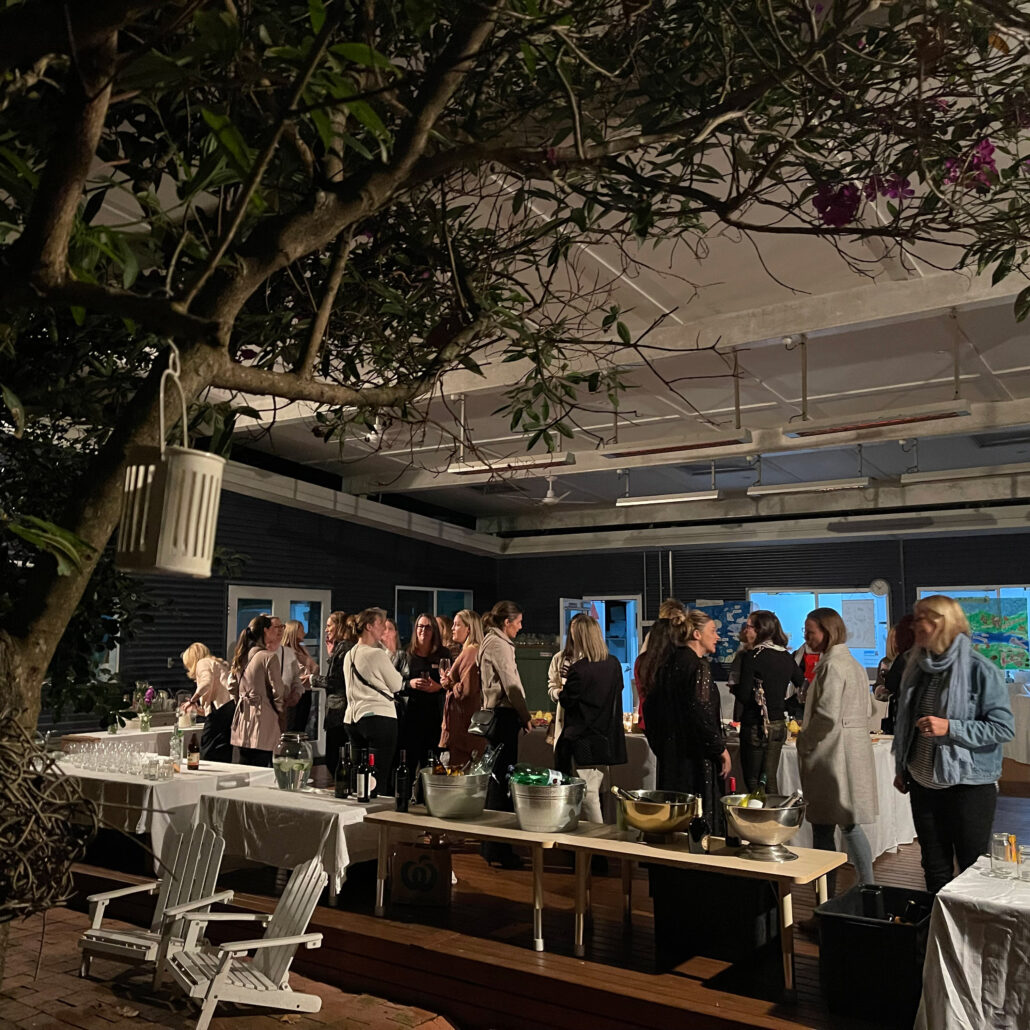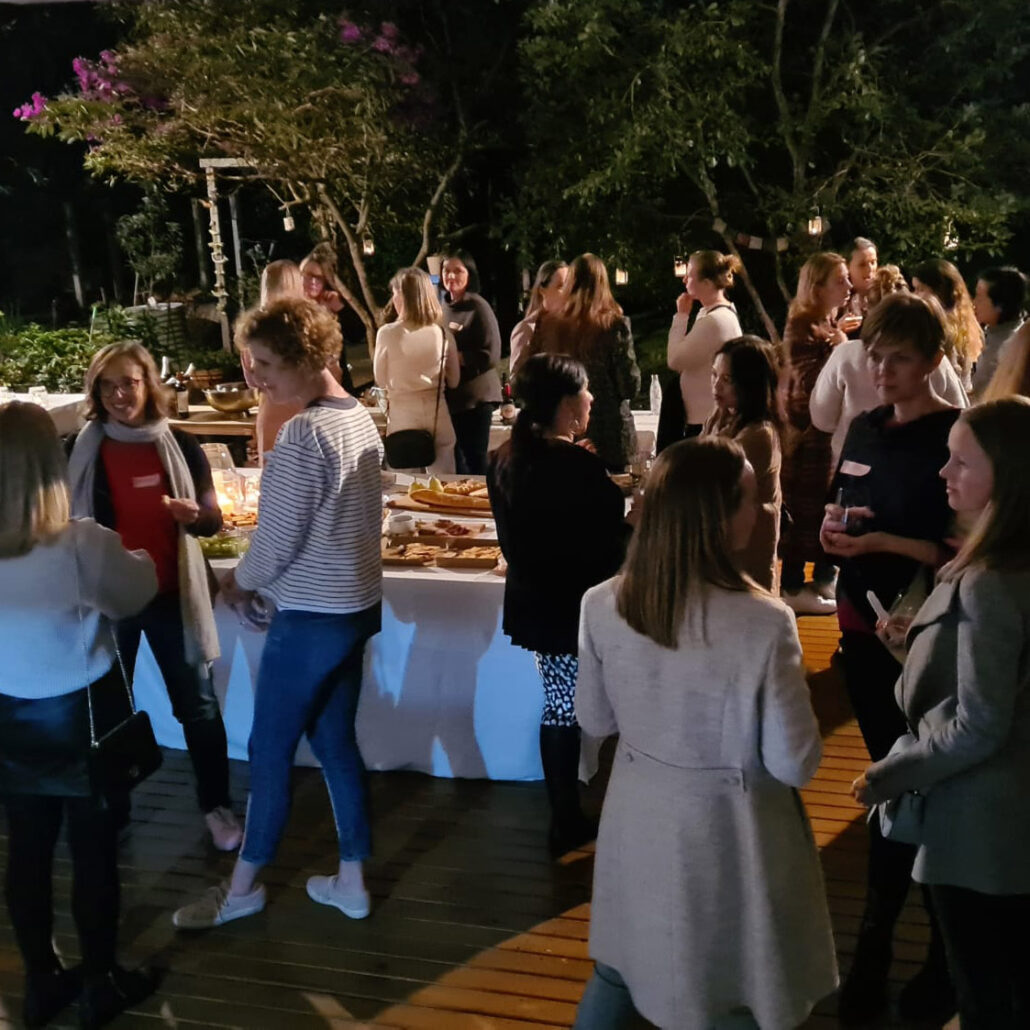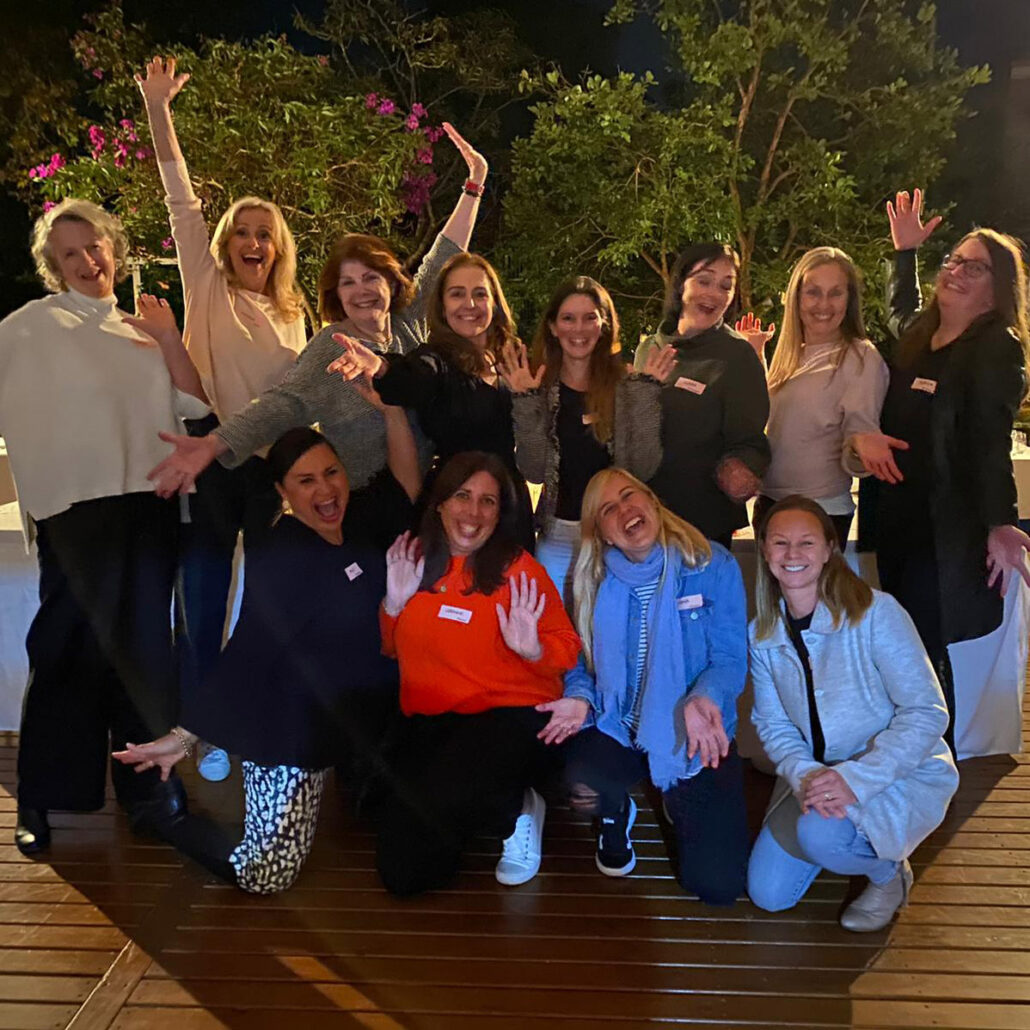 ELOUERA | Stage 1 Infant Community
Practical Life activities are the activities of everyday life and they are involved in all aspects of life.
Through practical life the child learns about his culture and all about what it is to be human.
At Elouera, we prepare an environment where the children can help with everyday jobs, such as cleaning the windows, watering the plants, polishing objects, sweeping the floor, cooking and wiping the tables.
Practical life activities encourage the child to take responsibilities in her environment, and is also an opportunity to learn new skills and build independence.
— Corinne, Sarah & Nina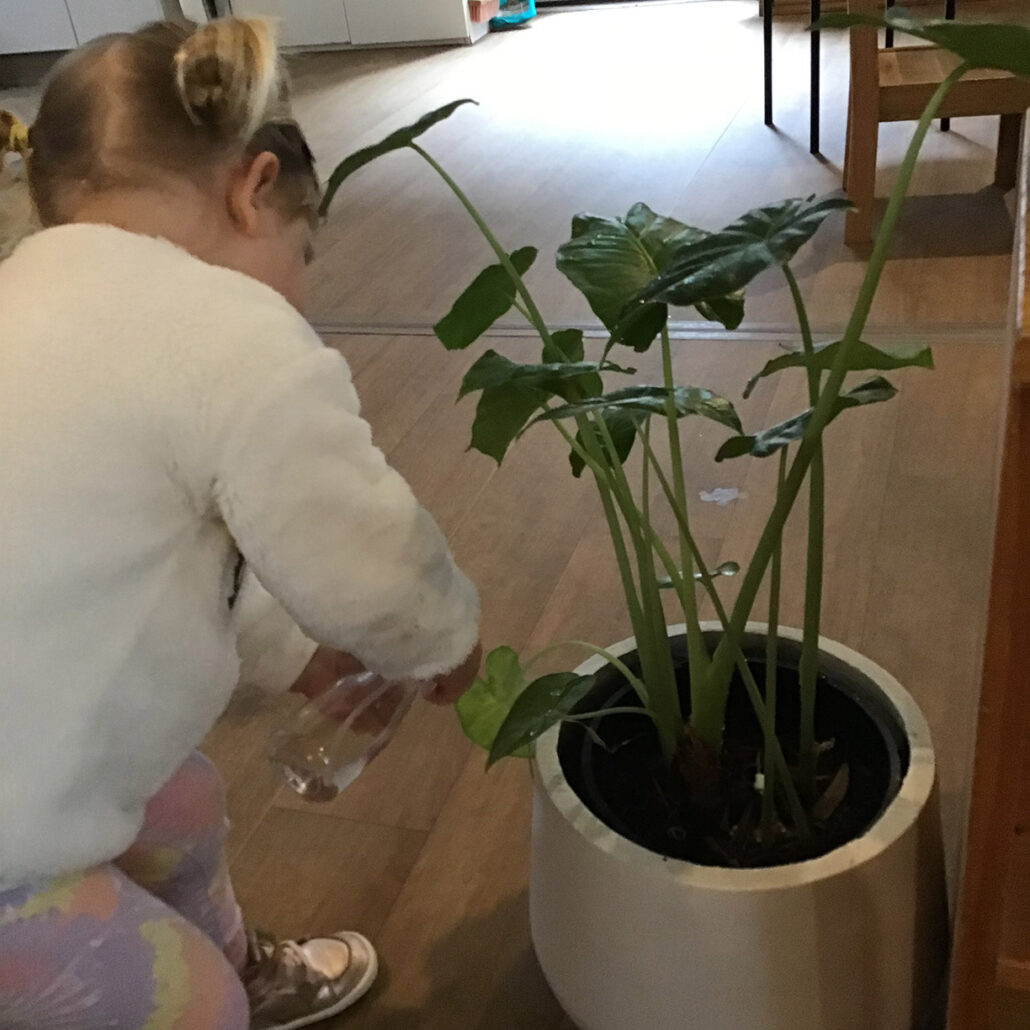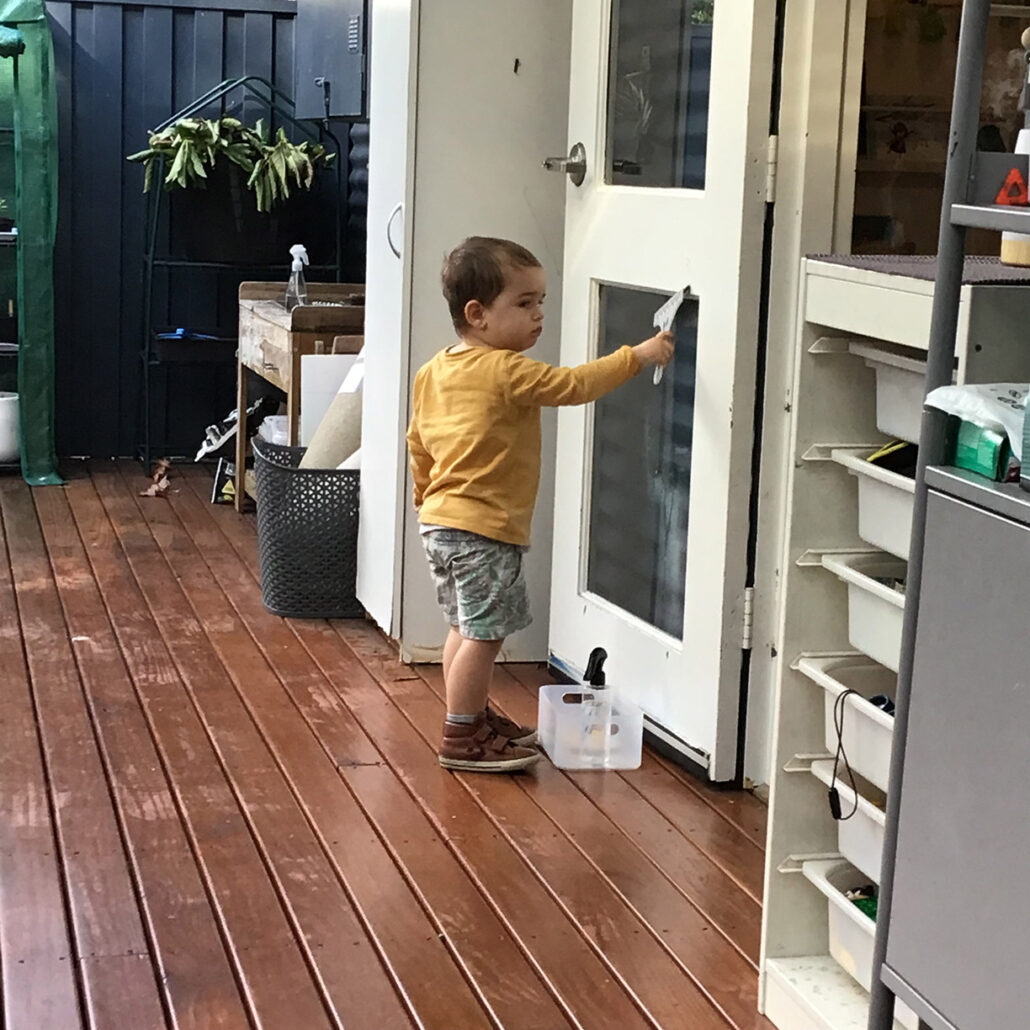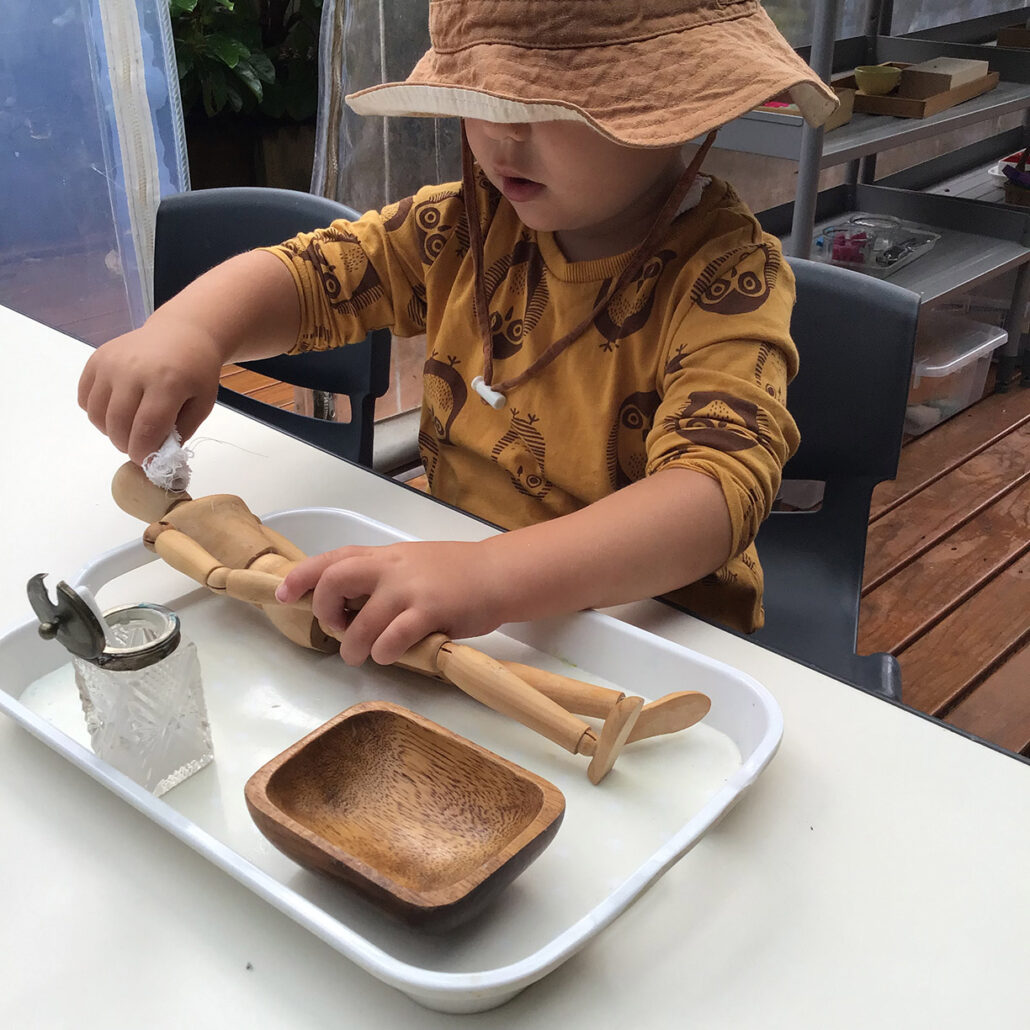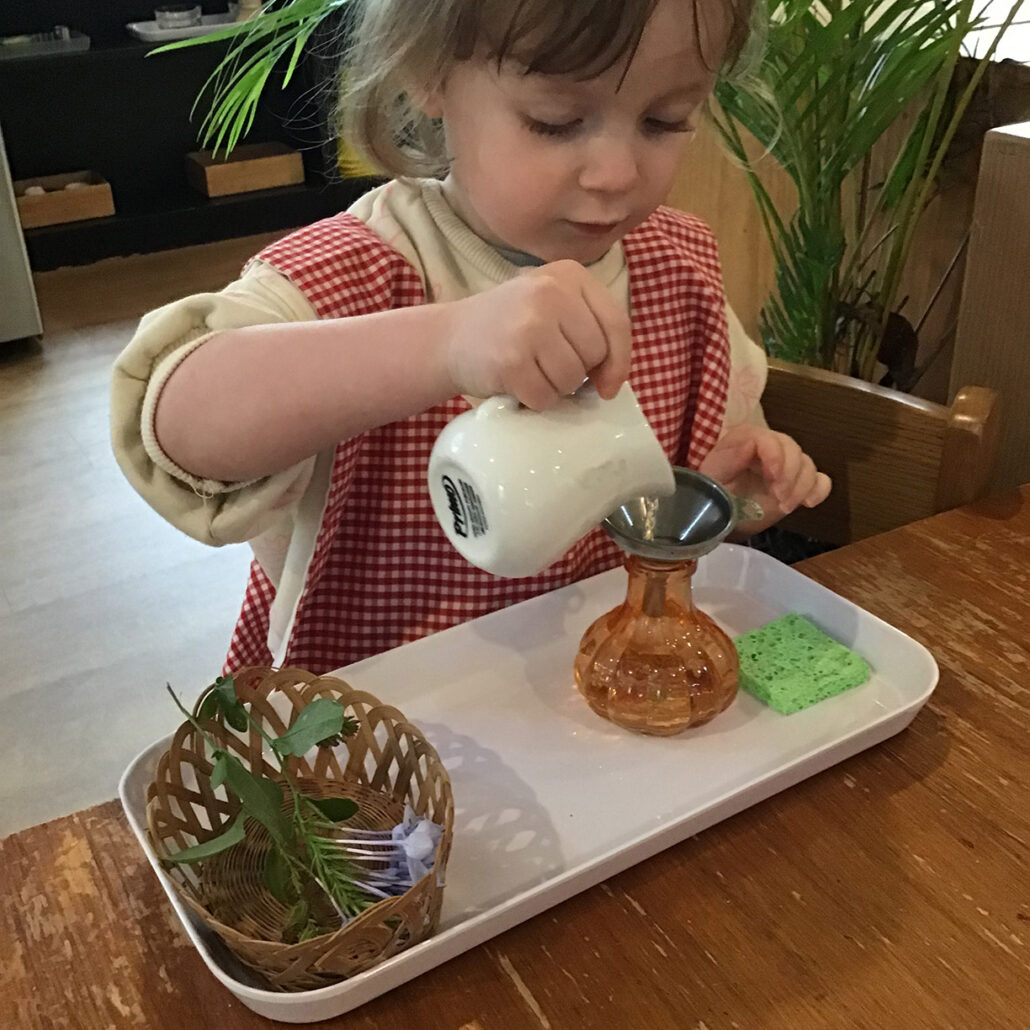 For the children, the marking of the seasons is a time of observation and a
natural opportunity to learn about nature and animals.
In the playground, we have been watching as the leaves slowly change colour
and fall to the ground. Leaves have been a topic of both conversation, art
and science in the classroom. We have turned leaves into puppets, painted
Autumn pictures, studied their veins and used them as stamps to create
pieces of art.
We have also talked about changes in the weather and with it becoming
colder, how plants and animals get ready for the winter. The children have
also observed the changes in the clothes they wear, jumpers and coats, to
keep warm.
Following the children's natural curiosity about seasons, nature, and
animals can help foster their love for the environment and their place and
time in our world.
— Amanda, Teresa and Claire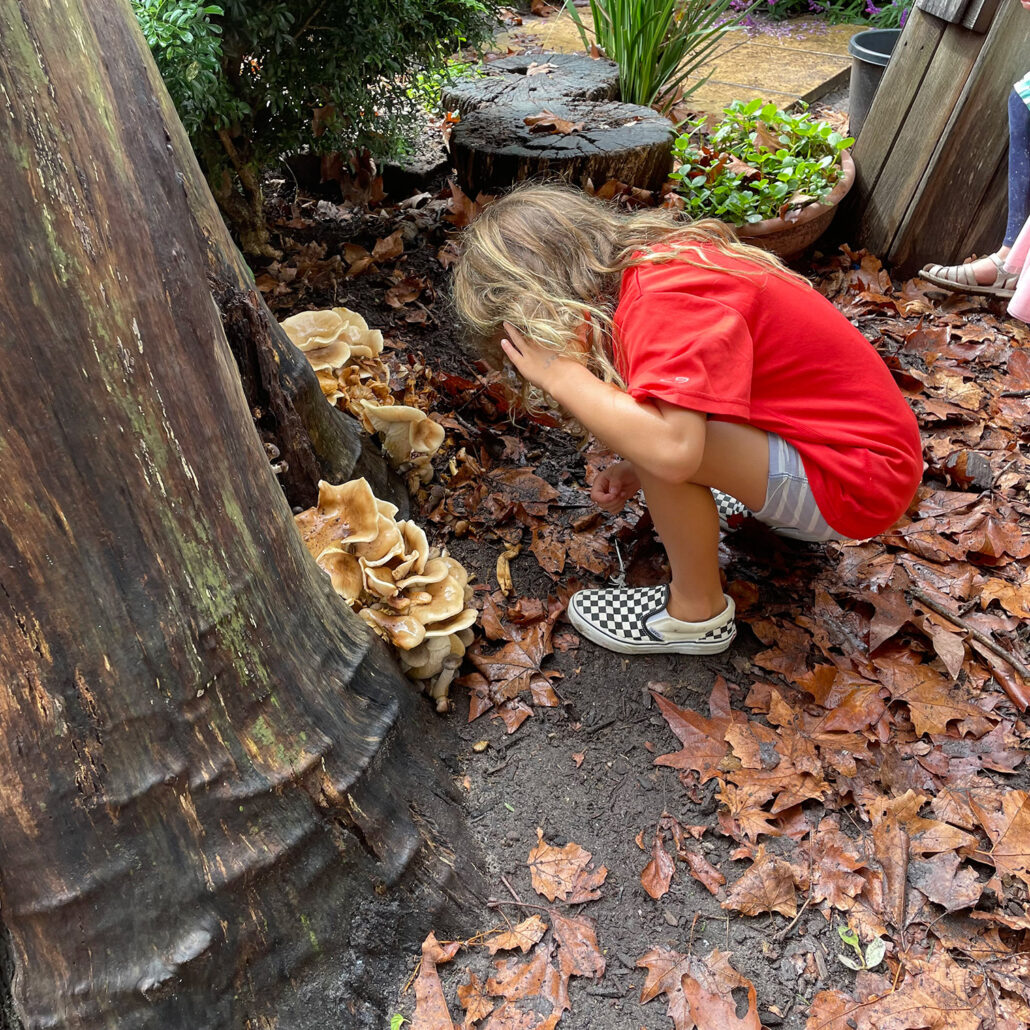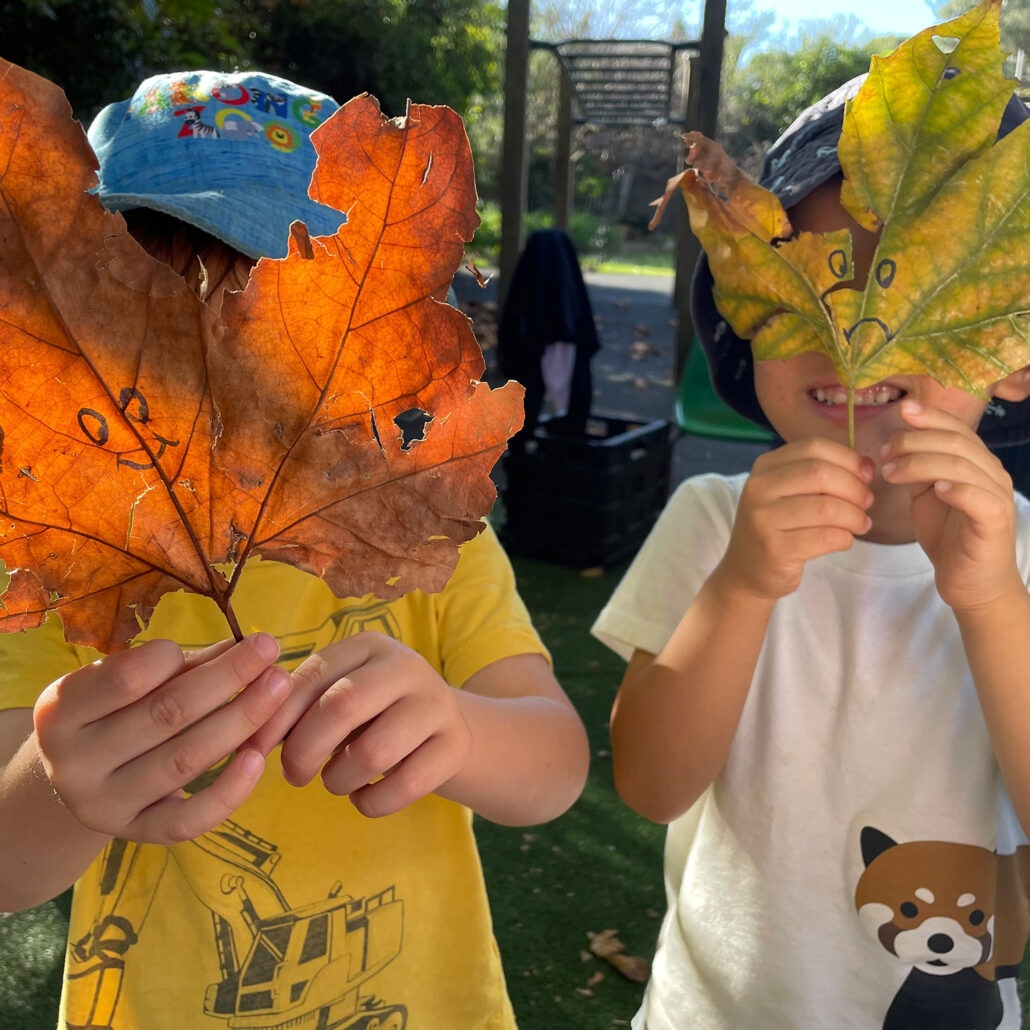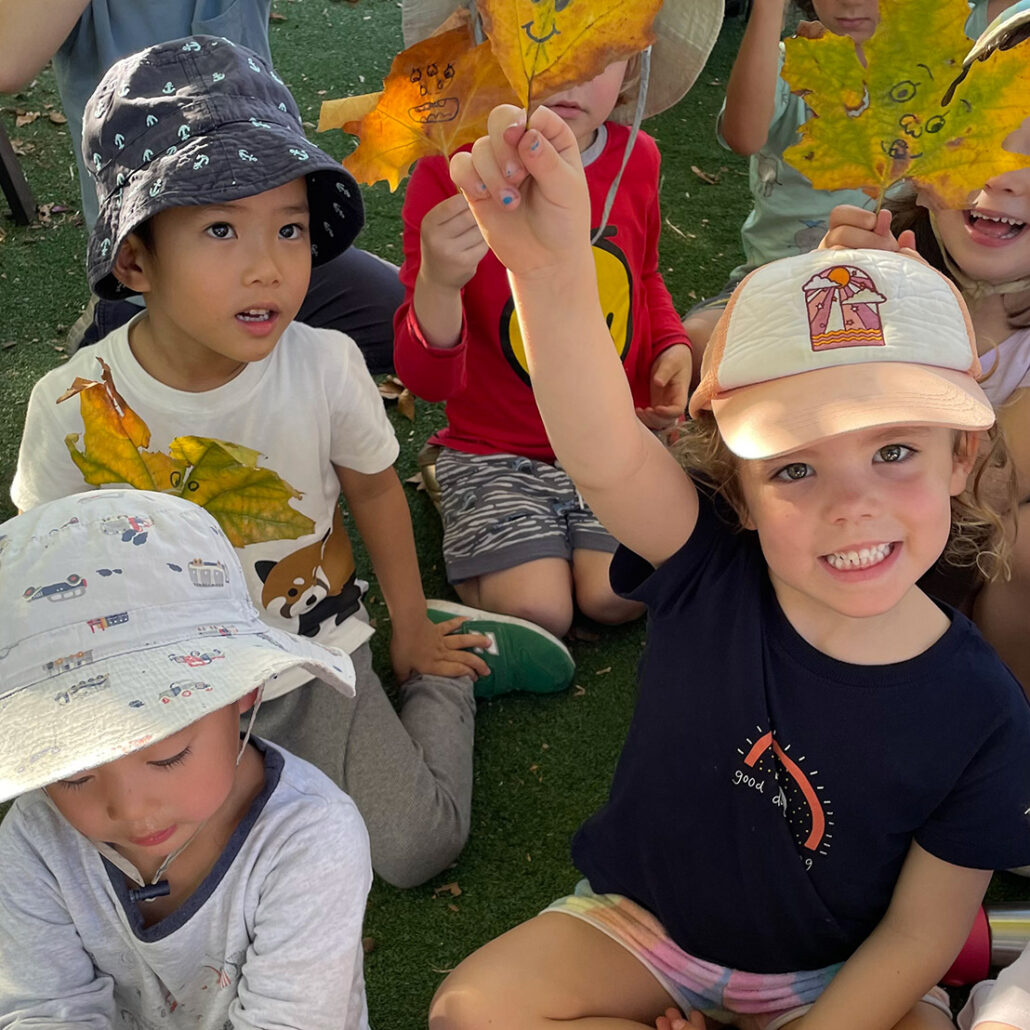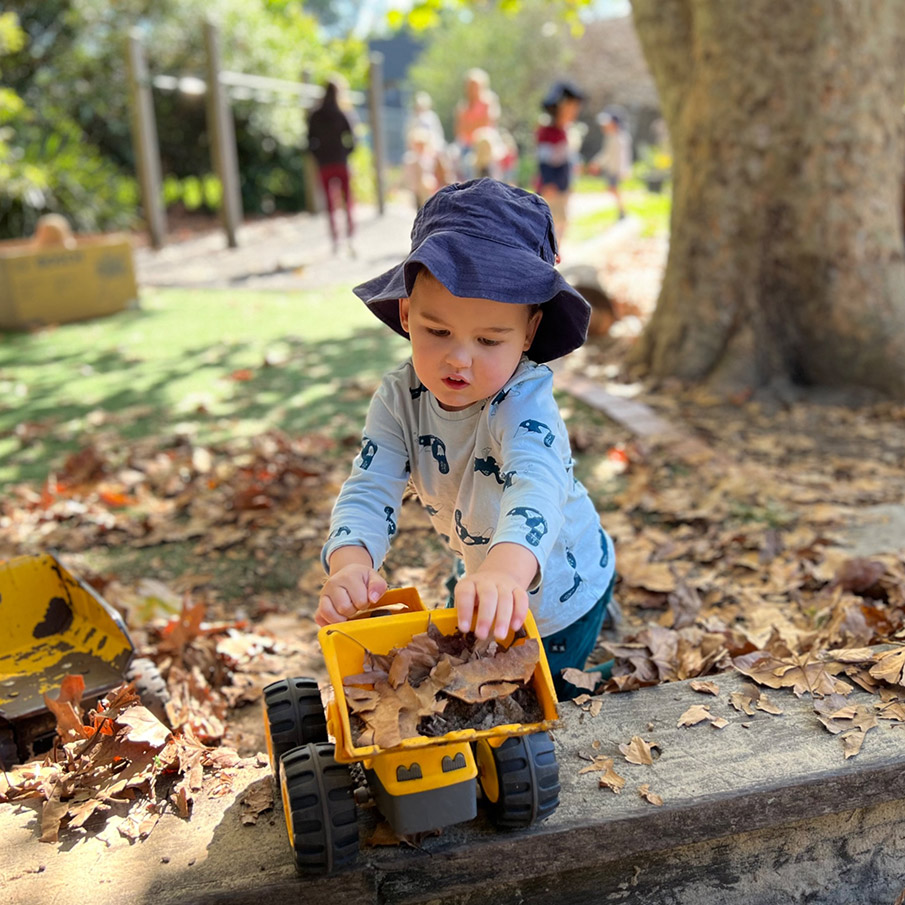 Cultural subjects in the Montessori classroom give children initial exposure to the many areas of knowledge that they will encounter throughout life, enabling them to develop an early interest and respect about the world, science and nature, history and culture, and music and art.
Montessori cultural lessons expose children to different people and their cultures. These lessons include how people have adapted to different climates, their homes, clothing, food, and customs. Throughout these experiences the children develop a better understanding of the world communities and learn to appreciate the different cultures and traditions.
– Jenny, Catalina, Jo & Angela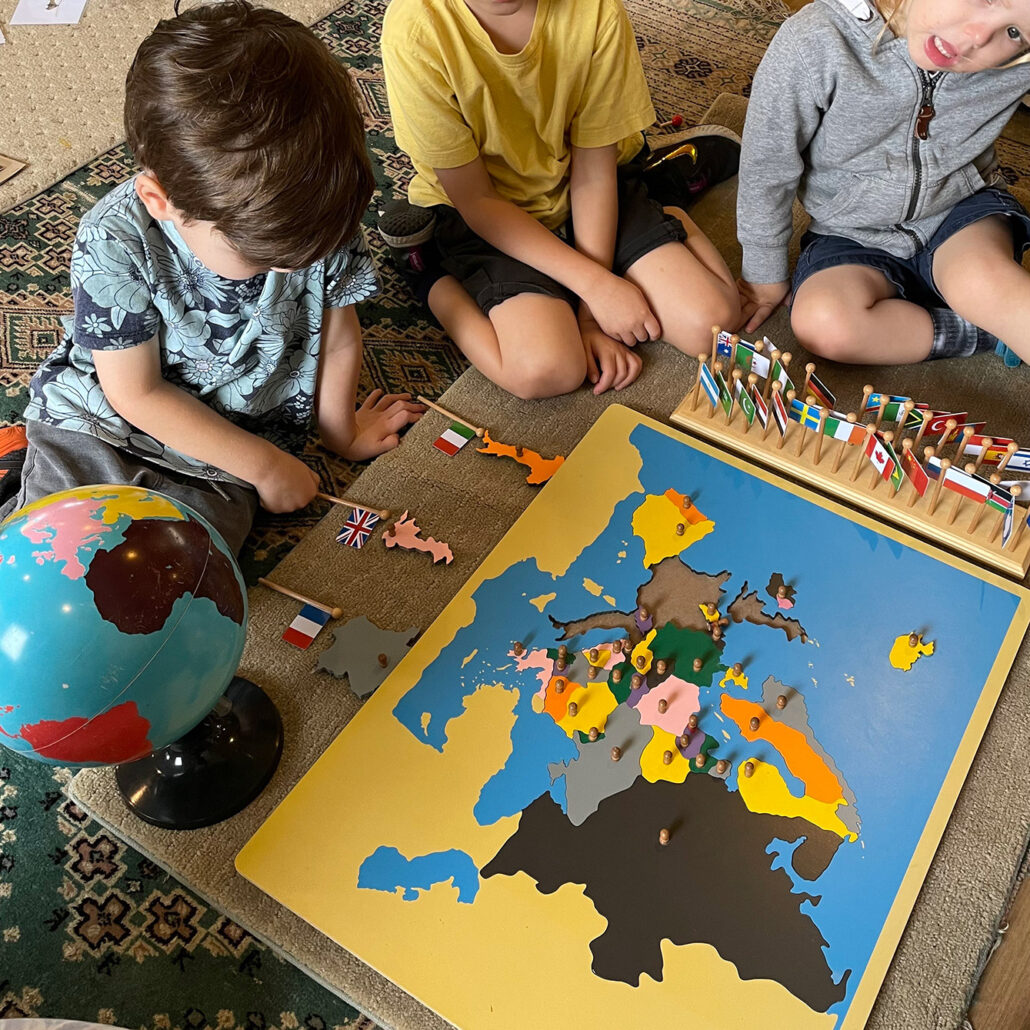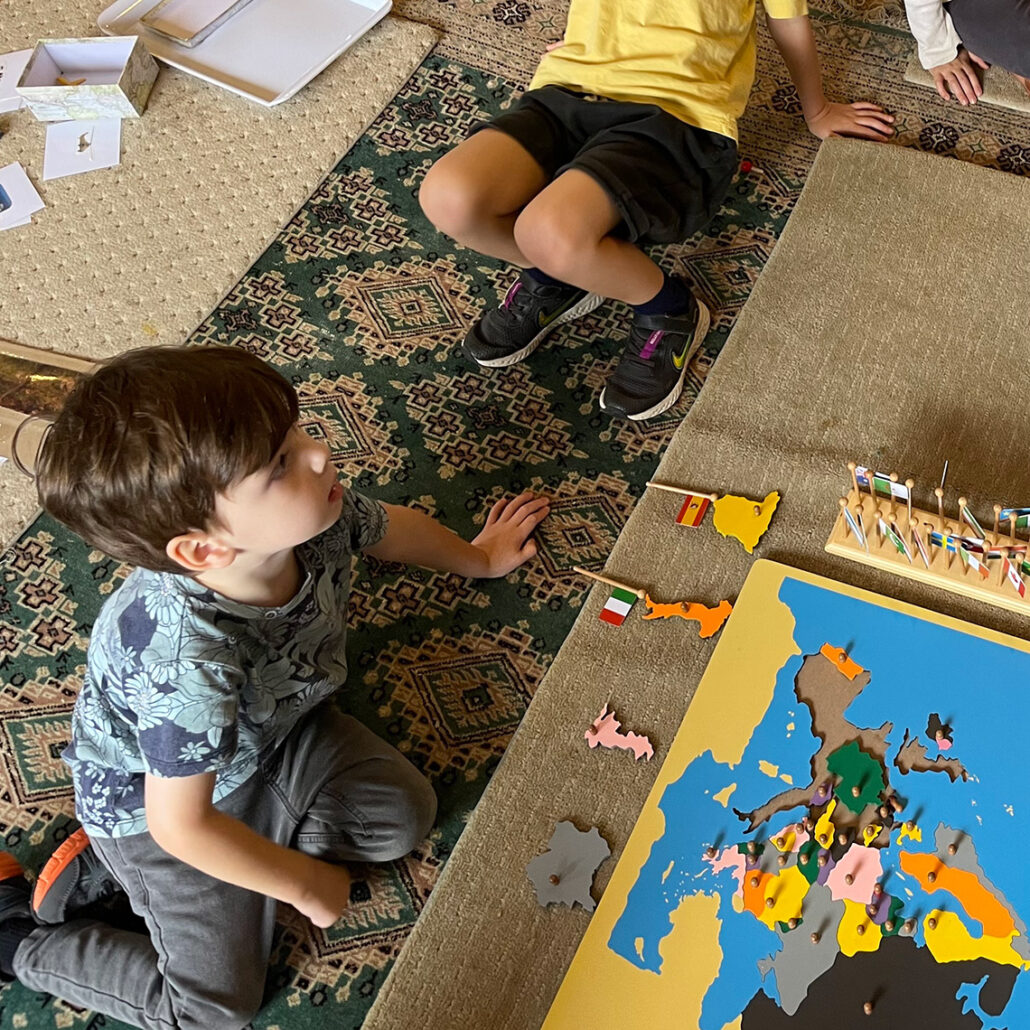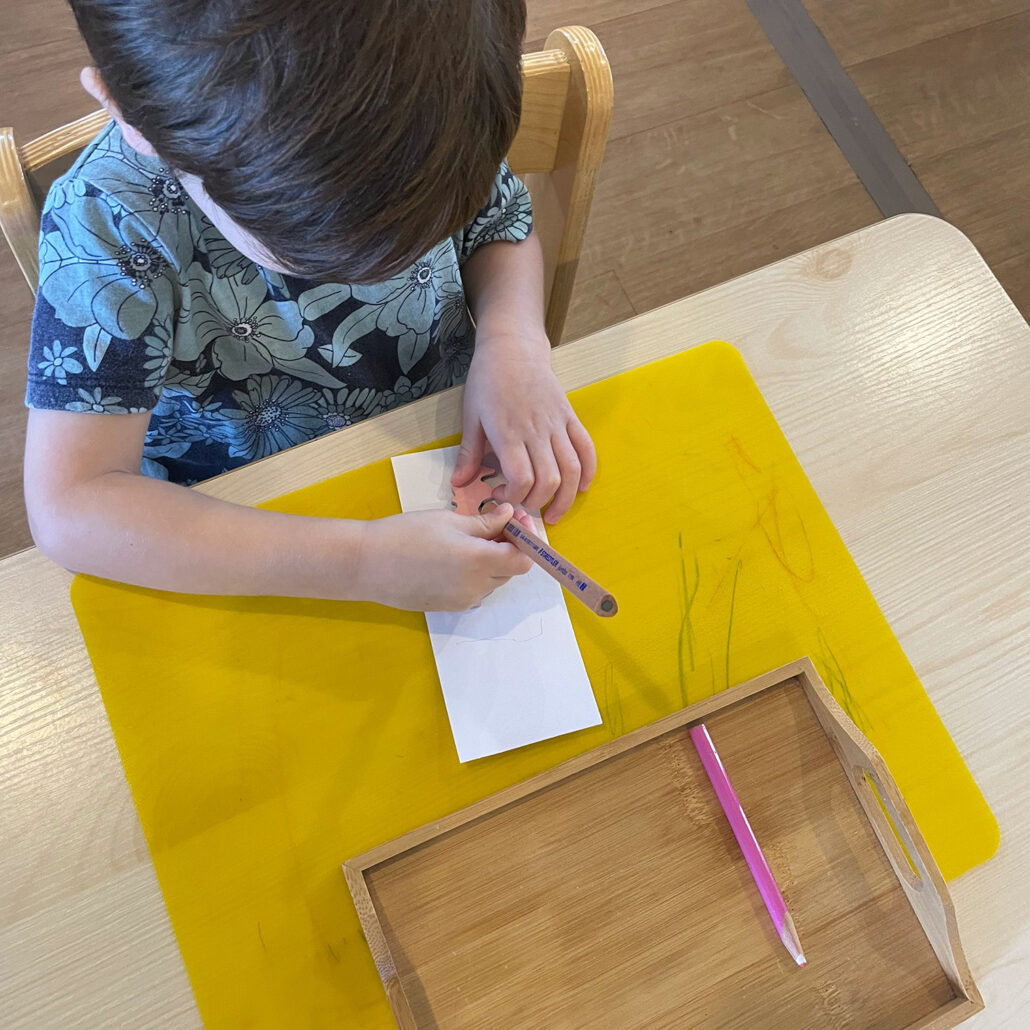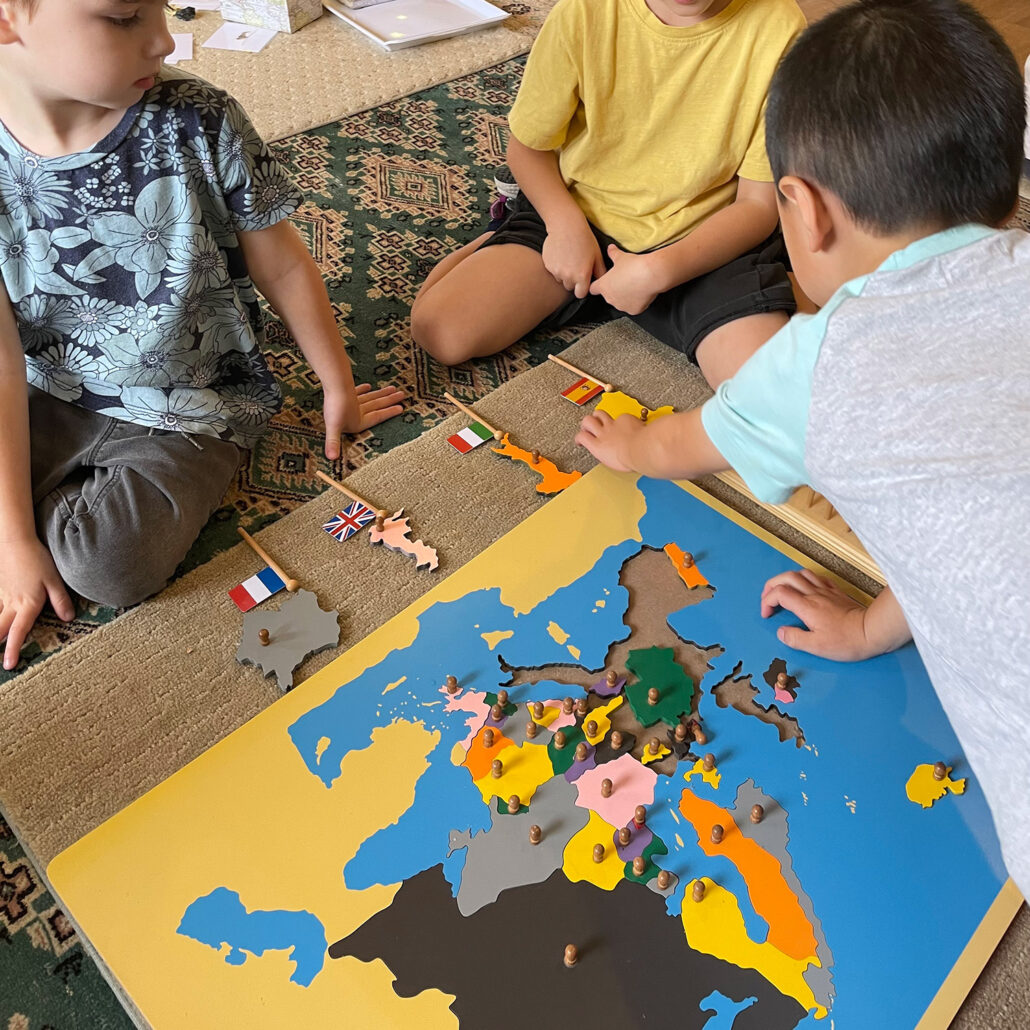 AMAROO | OUTDOOR CLASSROOM
Montessori classified cards or 3 part cards as we refer to them are an invaluable resource in the classroom and a favourite in the outdoor classroom. They can be used to enrich a child's vocabulary about a topic they are interested in, develop their classification, reading and writing skills and their knowledge of the world around them. There is a control card with a picture and label and the children can match both the picture and the written word.  We have lots of different 3 part cards some of which come with small figurines and they are very popular for small group work.  There has been lots of interest in Oceans recently so the coral reef, types of sharks and whales cards have been a big hit!
– Dawn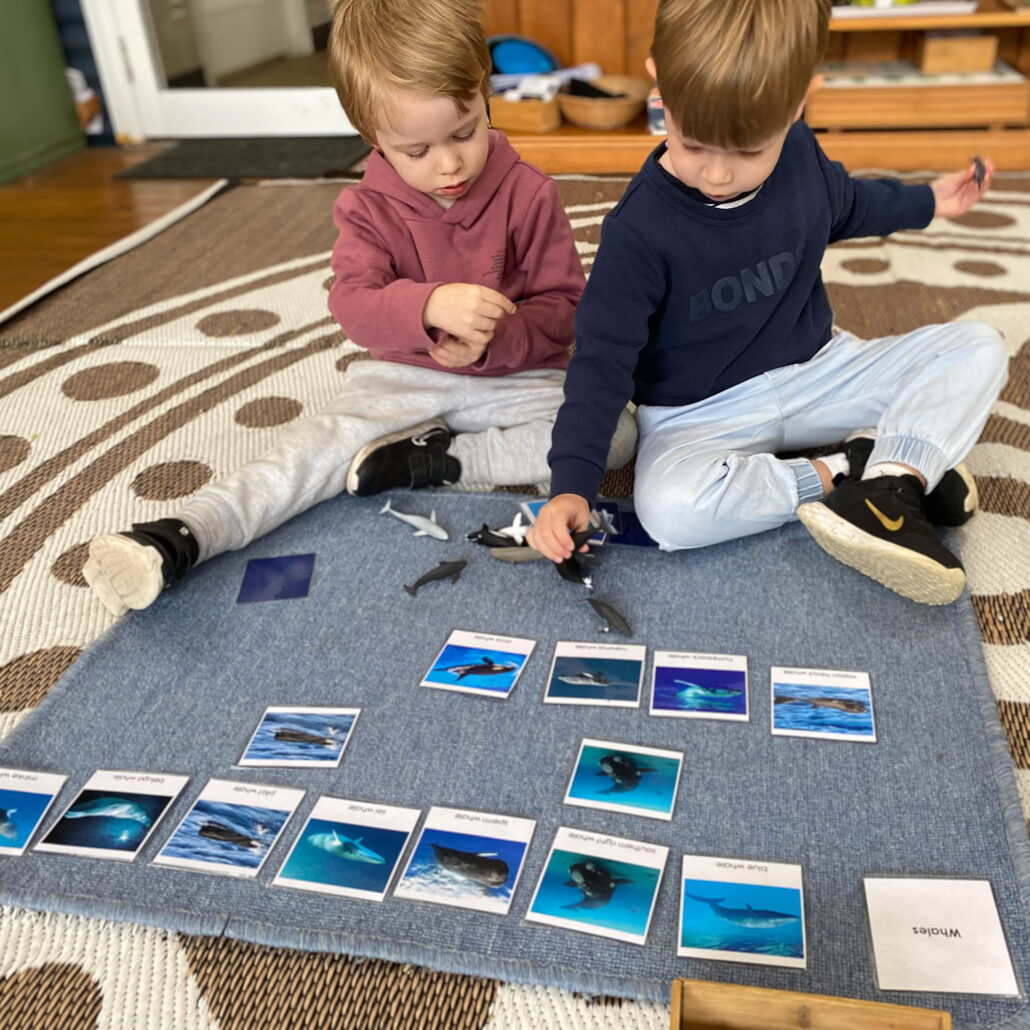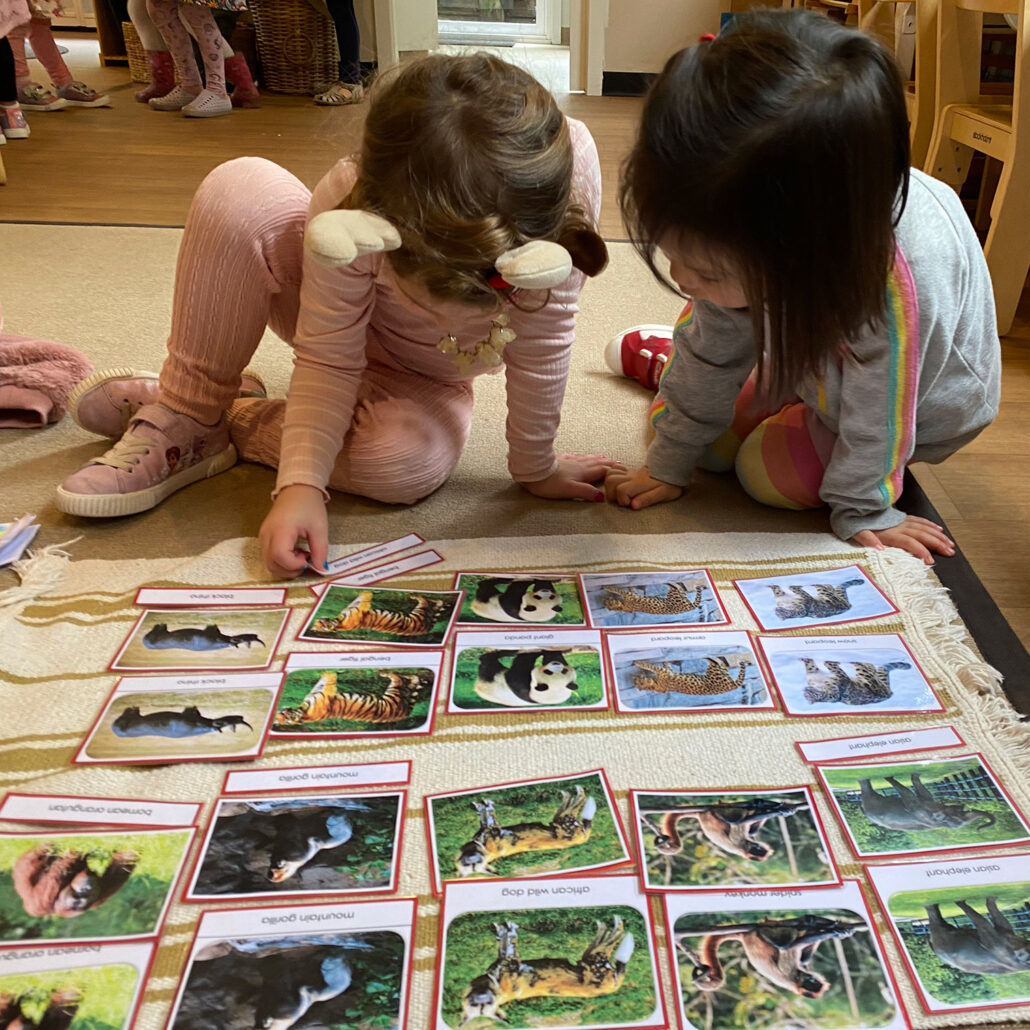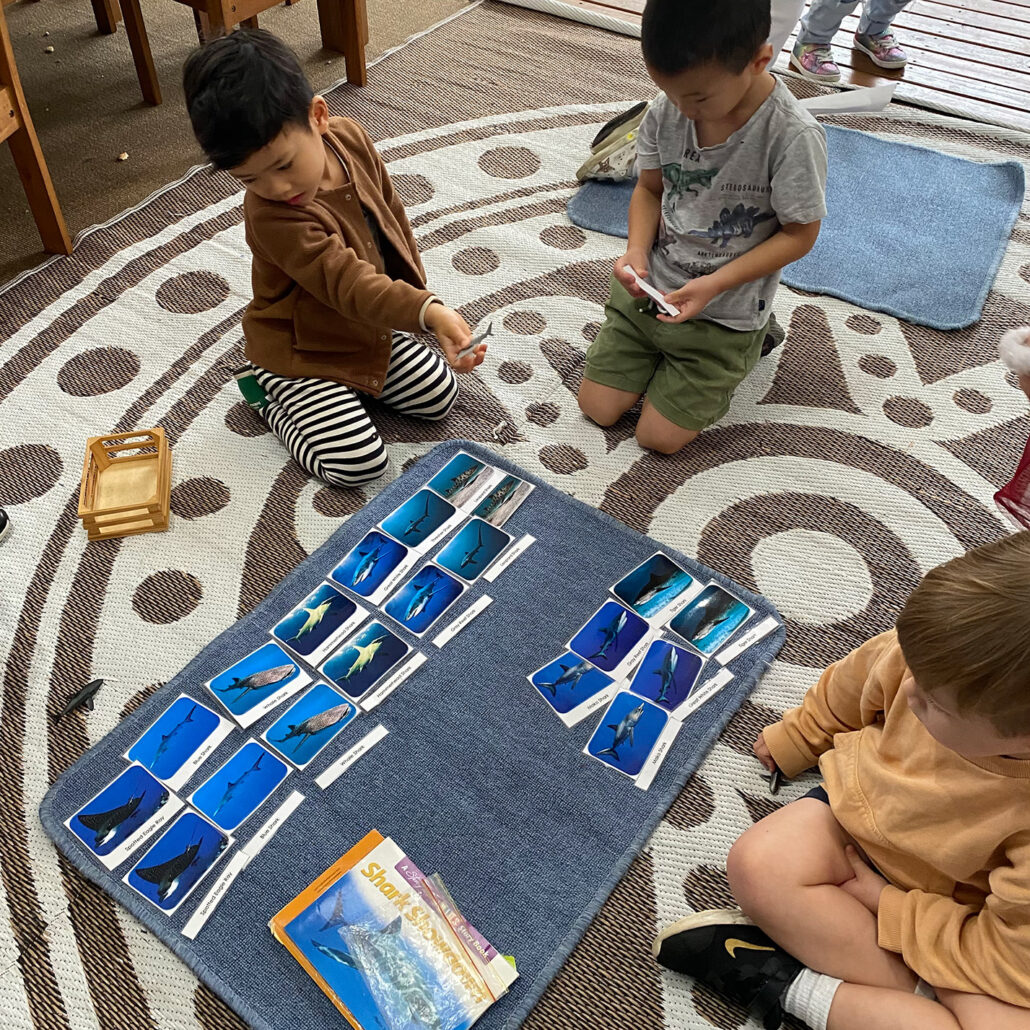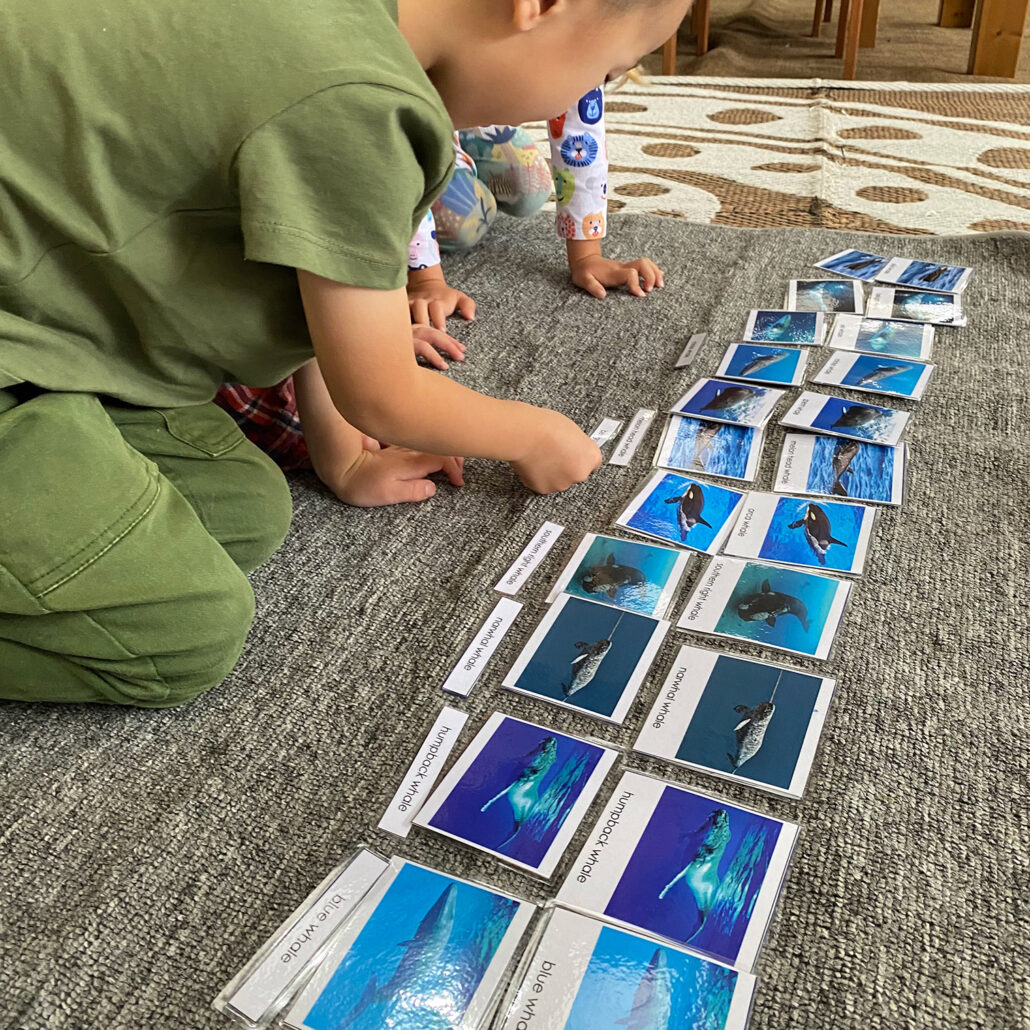 This week kindergarten has been exploring how things move for our science topic. Firstly, we brainstormed how something can move- bounce, roll, up and down, forwards and backwards. We then discussed what is needed for something to move- batteries, engine, petrol, wind, water and muscle power. The children were keen to put these thoughts into action, so they designed and made a wind powered boat!
— Helen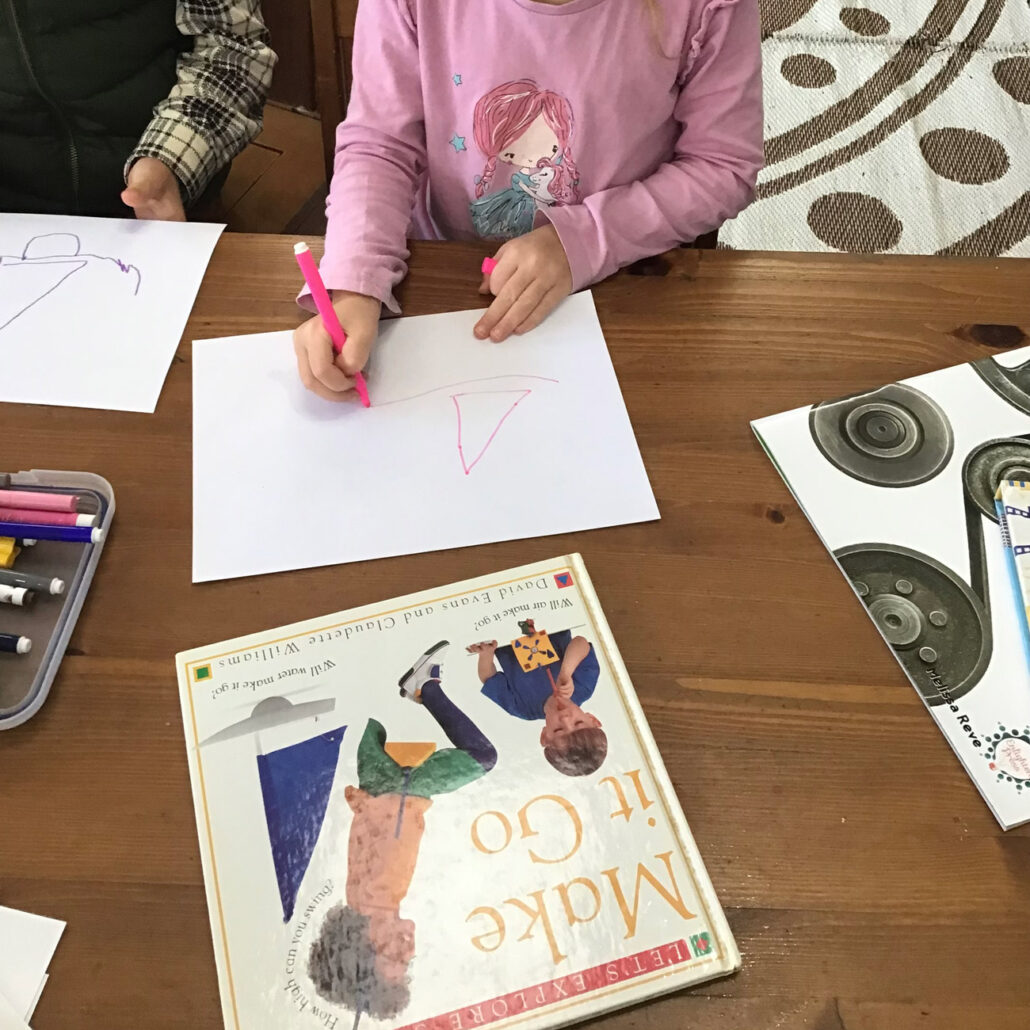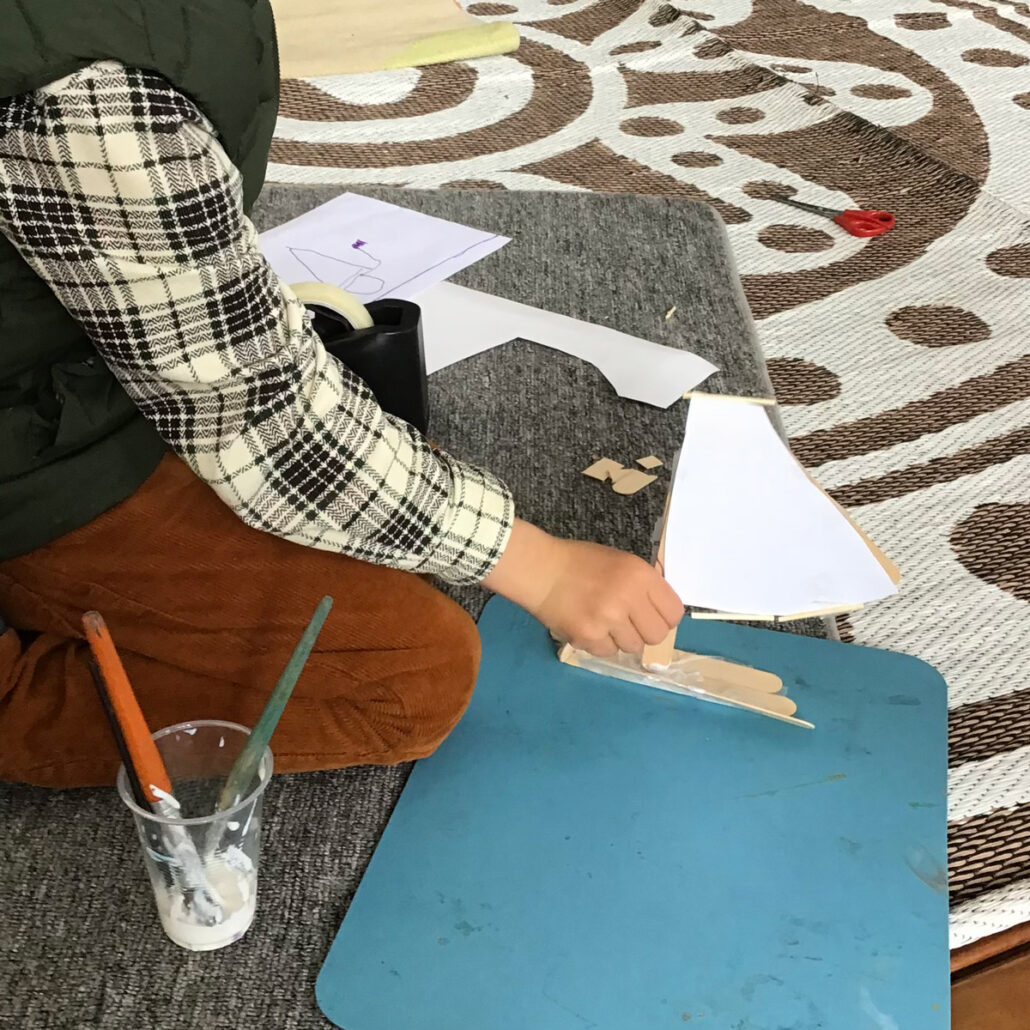 Term 2 has started with introducing some changes in the Aikya classroom that intend to engage the students in purposeful learning while supporting social growth and providing an environment that celebrates the Montessori foundational concepts of grace and courtesy. These initiatives have fostered a more harmonious classroom and supportive student community. We thank our parent community for their ongoing support.
Also, we have celebrated the inaugural chess club afternoon that saw volunteer parents hosting 16 children from across Stage 2 and 3 after school to play and learn to play chess. Another wonderful initiative to that we can thank the parent community enough.
This fortnight, children in Aikya were eager to celebrate Mothers Day and show their mothers how much they are loved. Recognising Mother's Day in our classrooms with a special morning tea was the perfect opportunity to involve our community and for the children to show and be proud of their work. Children spent the morning giving their mothers a tour of our classroom, then showing them their morning routines and how they utilise the Montessori materials to explore their learnings. It was an enjoyable event for all!
– Harshitha, Toby, Thomas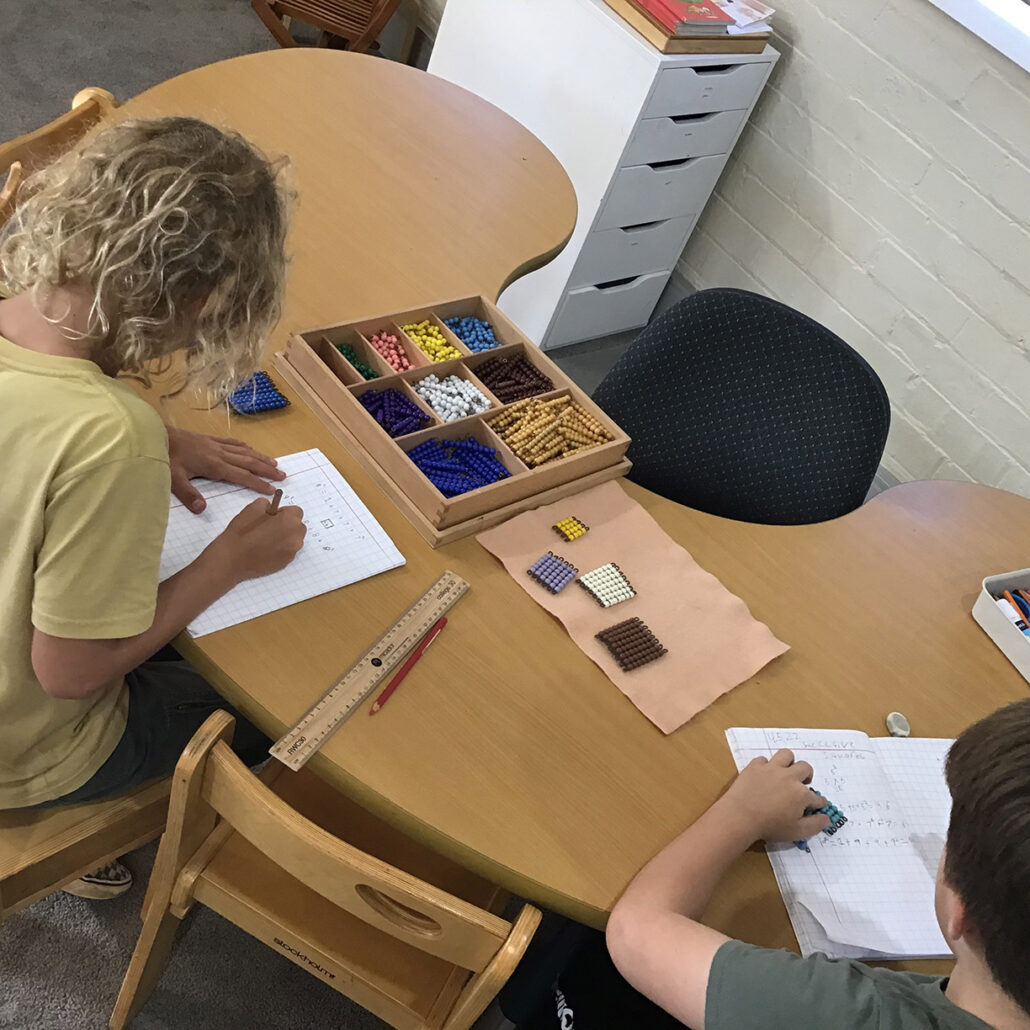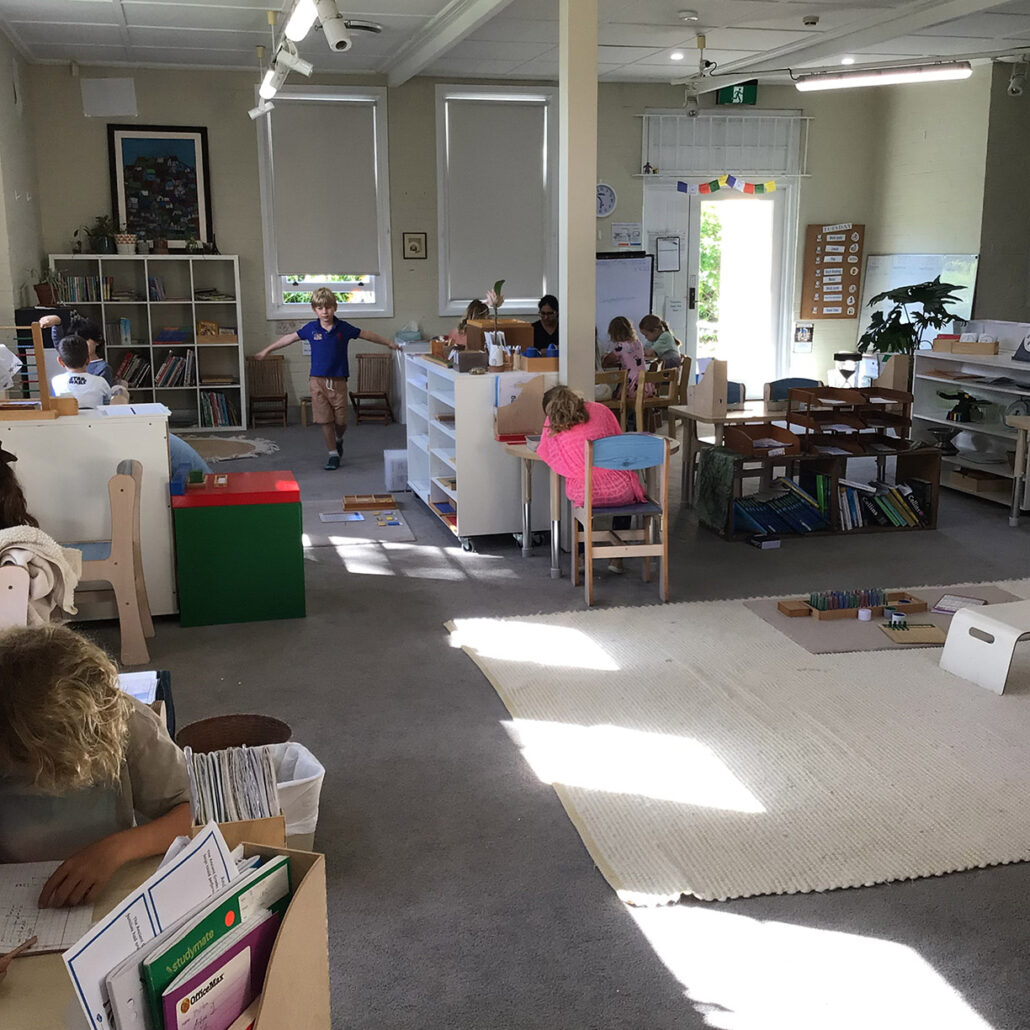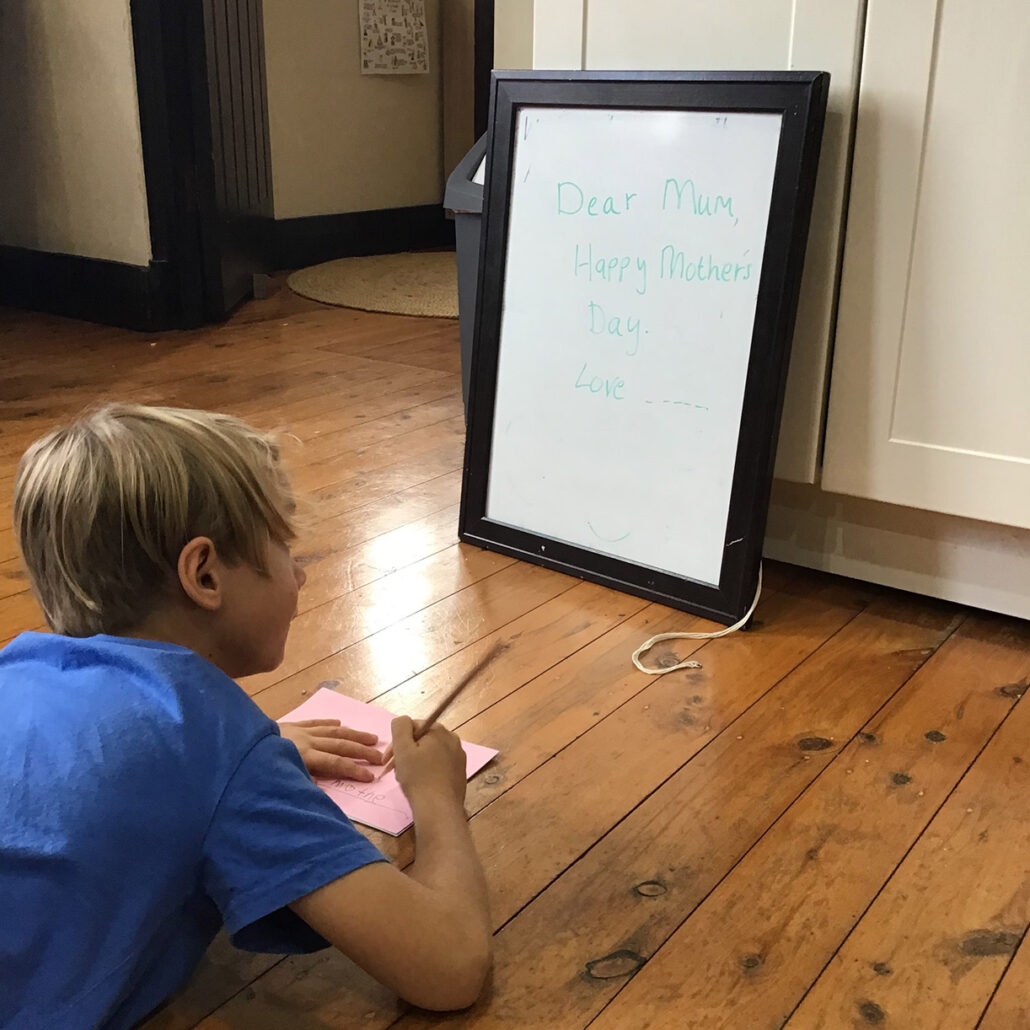 These past few weeks, the students in Yani have commenced the study of geometry for the term. We understand geometry as an art form, and the children show pride in completing their work focusing on presentation by using bright colours and rulers to draw perfect lines.
The younger students have started the study of quadrilaterals. During their lesson, they learnt about types of quadrilaterals and their parts. For this work, they used the geometry cabinet.
The older group of children learnt about volume and area. For these presentations, they used the Montessori 2cm cubes to compute the formula to calculate the volume of cubes and rectangular prisms, and the Yellow Area Material.
On the other hand, we would like to thank the mothers and friends who visited the Yani classroom on Friday. It was a lovely morning and the children enjoyed showing their work and completing some of their tasks together.
We look forward to more visits like this in the future.
— Laura.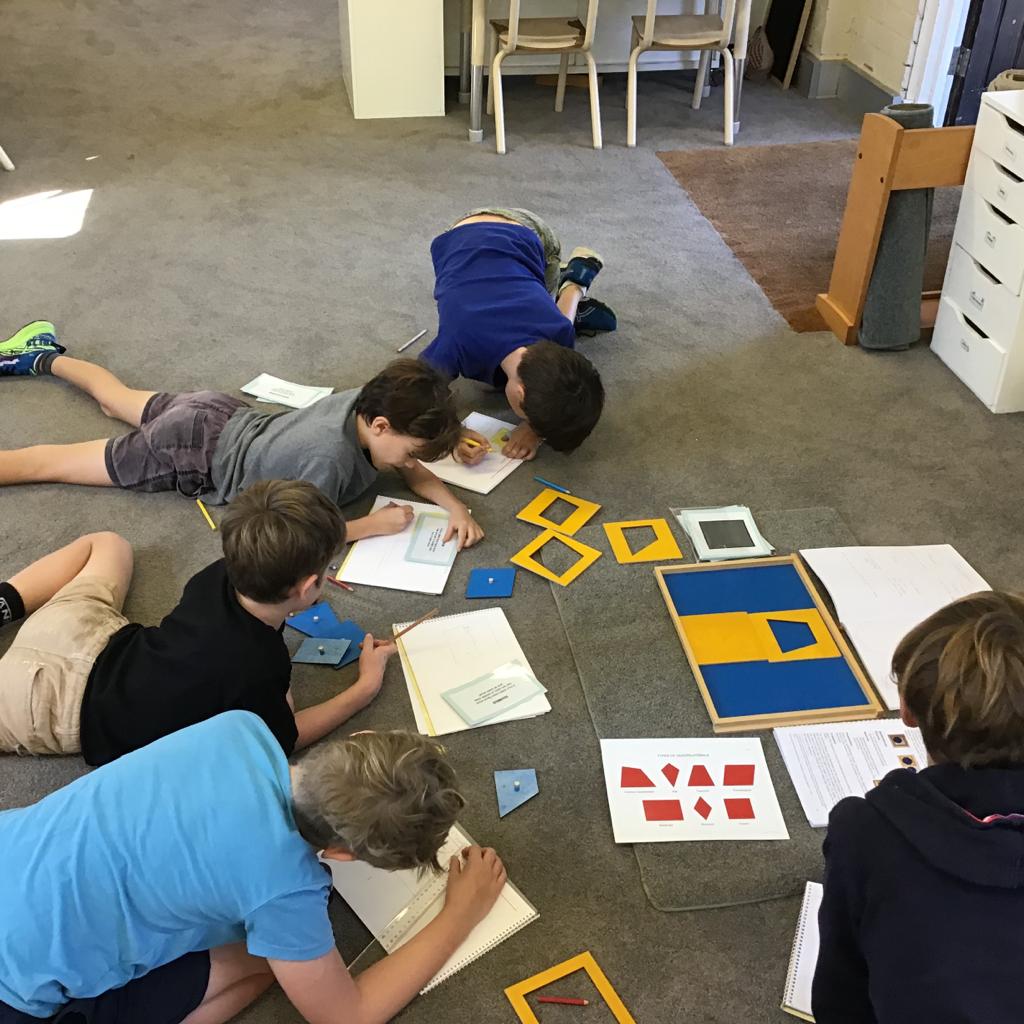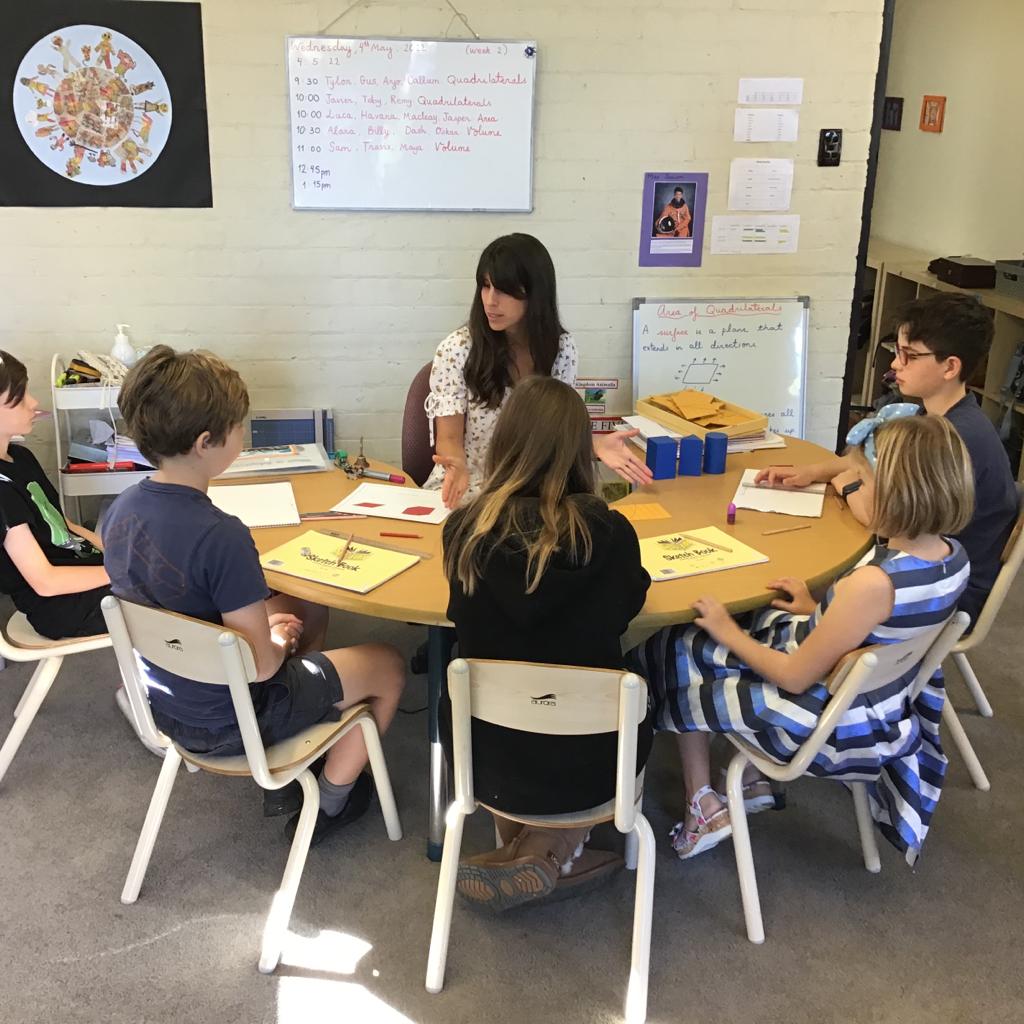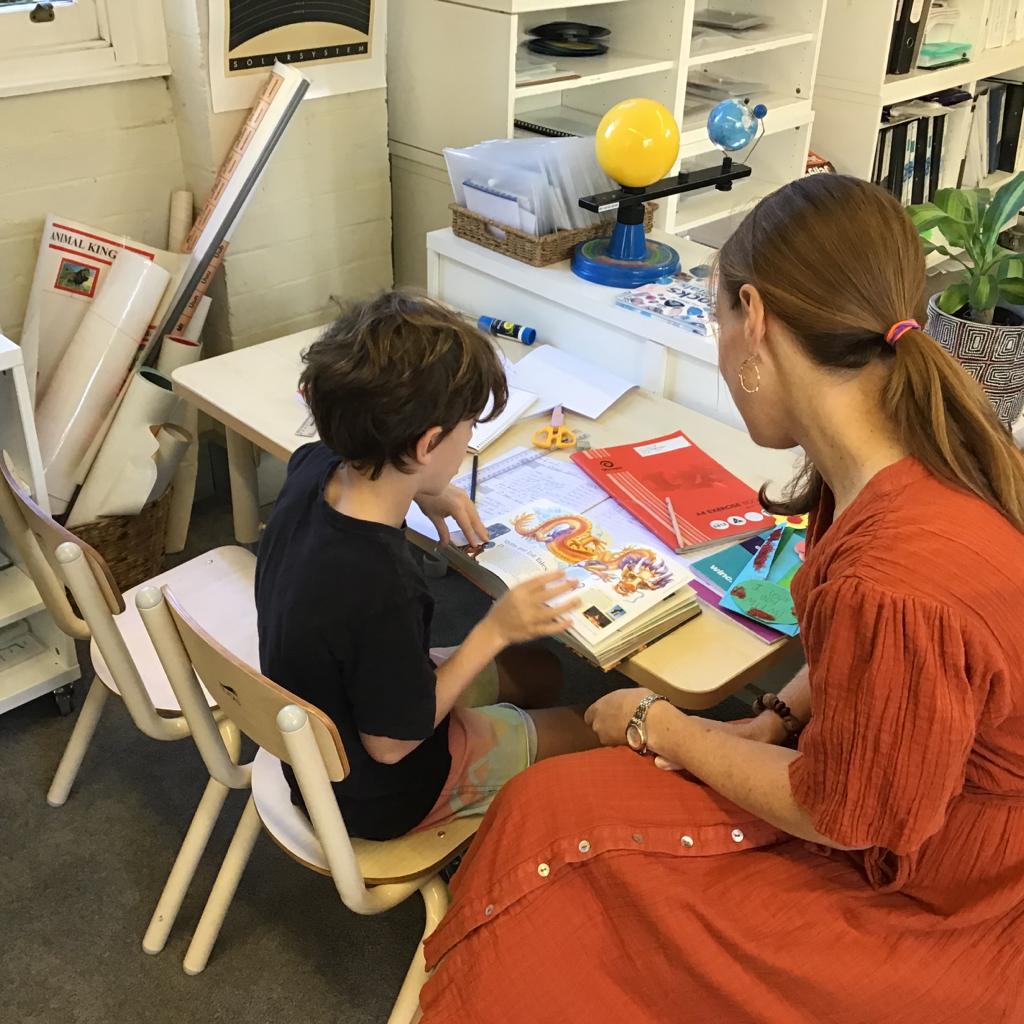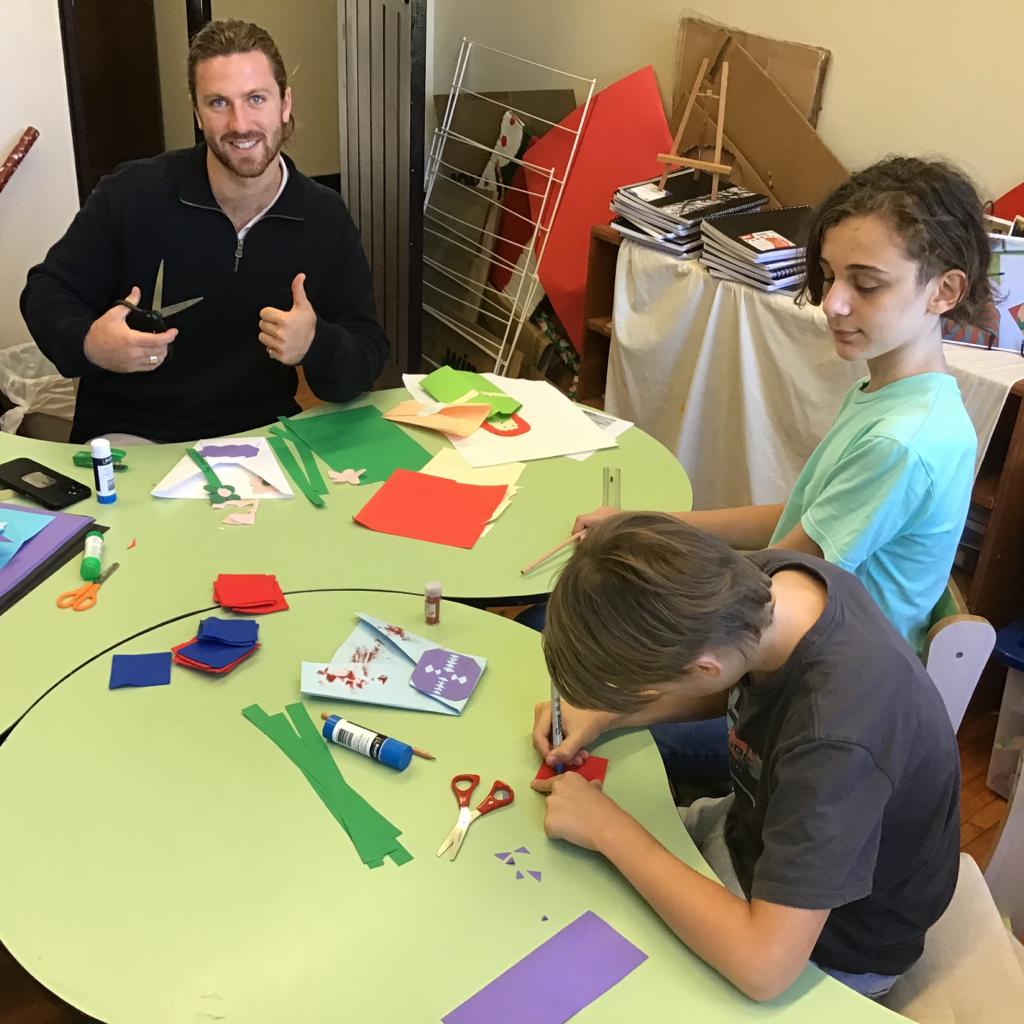 PRE-SCHOOL CAMPUS
We've started the term with some rhythm drills, using apples and pears to make patterns we can clap and say. All 3 groups are doing such a great job!
For our kindies, we have also added some notation and will continue to build towards a bigger goal over the coming weeks.
Most requested song this term has been 'Dr Foster'. A song about a king who fell into a deceptively deep puddle dismounting his horse on a visit to Gloucester one day. The king's name has been changed to protect the songwriter.
NORTH HEAD CLASSROOM MUSIC
This term Akiya and Yani have been learning all about the sounds and style of Surf Rock Music. They have turned into a surf rock choir and are sounding wonderful on Surfer Girl by The Beach Boys. Yani has also been learning about the rhythmic fundamentals of Surf Rock Drums.
MONTESSORI BAND
This term the band has been playing Cloudy Day, a great song by Australian artist Tones and I. This song was chosen by our lead vocalist Havana and after only a few rehearsals the band is sounding excellent.
We are very excited for another term of music making!
At the start of the term, we talked about the school holidays and did a big revision of the Easter topic with some students sharing their story
We also talked about Mother's Day "La fete des Mères" and how we celebrate it in France
— Delphine .