2019 Newsletter Term 04 | Issue 03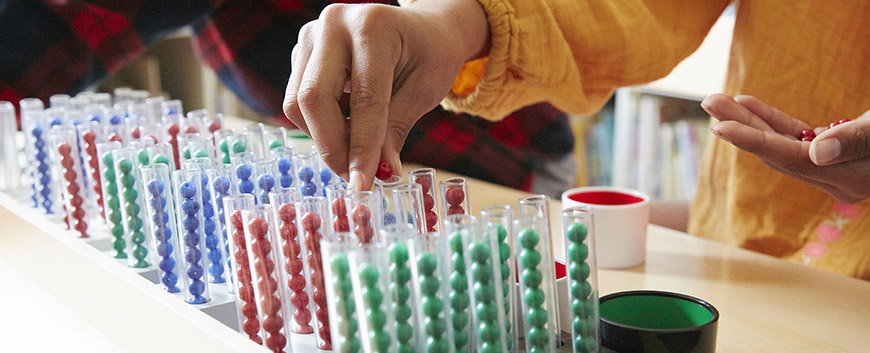 Upcoming events & Important Dates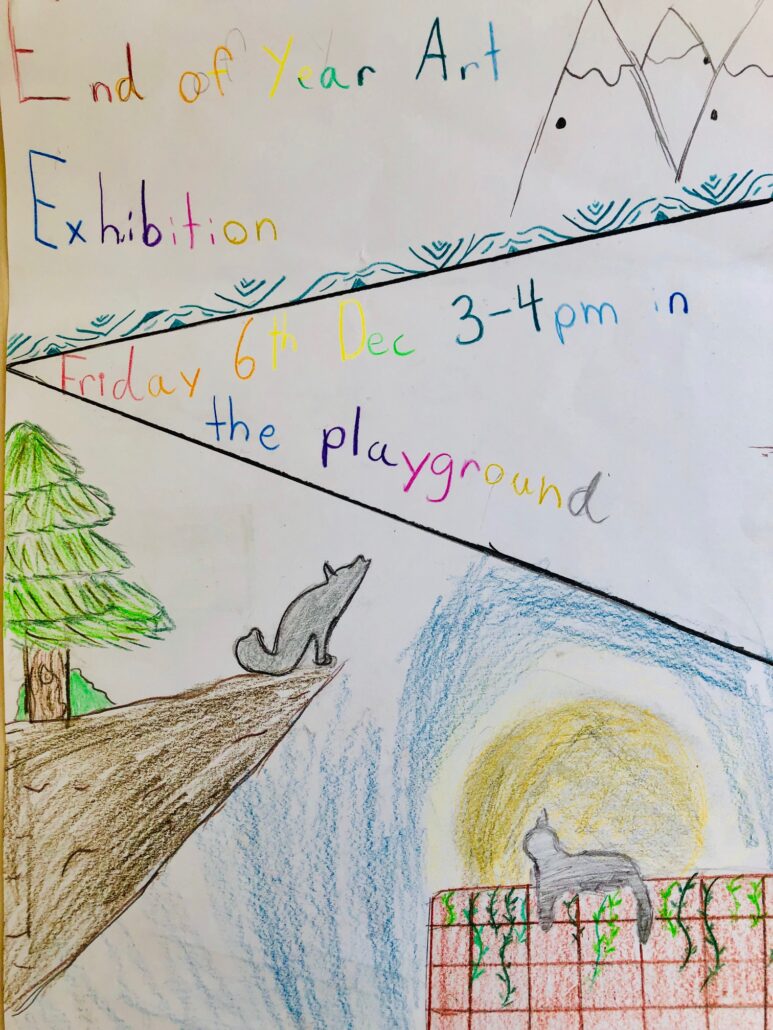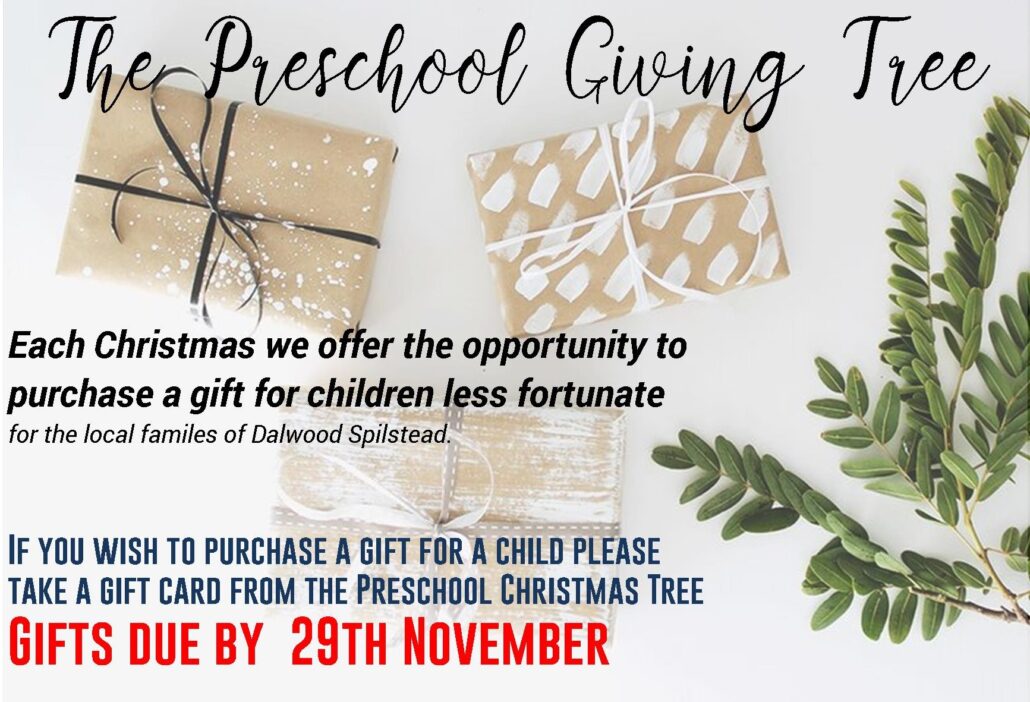 26th of November, Tuesday – 6.30-8.30pm."Parent Information Night – A Journey Through Montessori" North Head Campus
5th December – 9.30am Primary Tour – Primary Campus
6th December, Friday 3-4pm – Primary Art Exhibition North Head
6th December – Term 1 fees due
11th December – 1.30-2.30pm Primary End of Year Concert – Preschool Campus
12th December – 9am Preschool End of Year Concert – Preschool Campus
12th December – Last day of term – Preschool closes at Midday | Primary campus closes at 3pm
Art Exhibition poster designed by Jessica Cole-Packett.
Click HERE to see further calendar dates.
Principals Message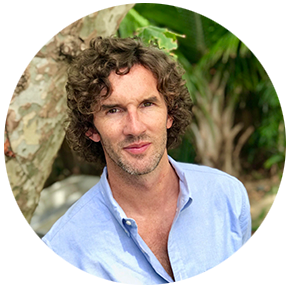 Dear Parents and Carers,
This week I would like to dedicate my Principal's message to the Farmhouse Community. The past seven days have seen our community come together on several occasions. Last week our school gathered at the amazing Ruby Lane Cafe in Manly for our annual Parents' Cocktail Party. This magical evening allowed us to let our hair down and really get to know each other. Special thanks to the Dawson family who very kindly allowed us to use their wonderful cafe as our venue. We really appreciate your kindness.
This week our preschool campus was the venue for our 'Orientation night'. It was great to meet the new families entering the school who have put their trust in us to help their children reach their full potential. We take great pride in the quality of education and care we offer our students, and it is a pleasure to have you as part of our community.
Have a wonderful weekend ahead and take care.
– Gavin McCormack
ELOUERA | Stage 1 Infant Community
We have been talking in Elouera about the giving tree for Dalwood House and the food collection for Rotary. We have had lots of discussion about families and children who might not have as much food and presents this Christmas, and how that is "a bit sad". We thought up ideas to make them happy – Harley said; "we can buy them presents!" Isaac said – "they need food! They so hungry!" The children are really beginning to understand the skills needed to participate in a community and to contribute positively to humanity.
– Corinne, Debbie & Sarah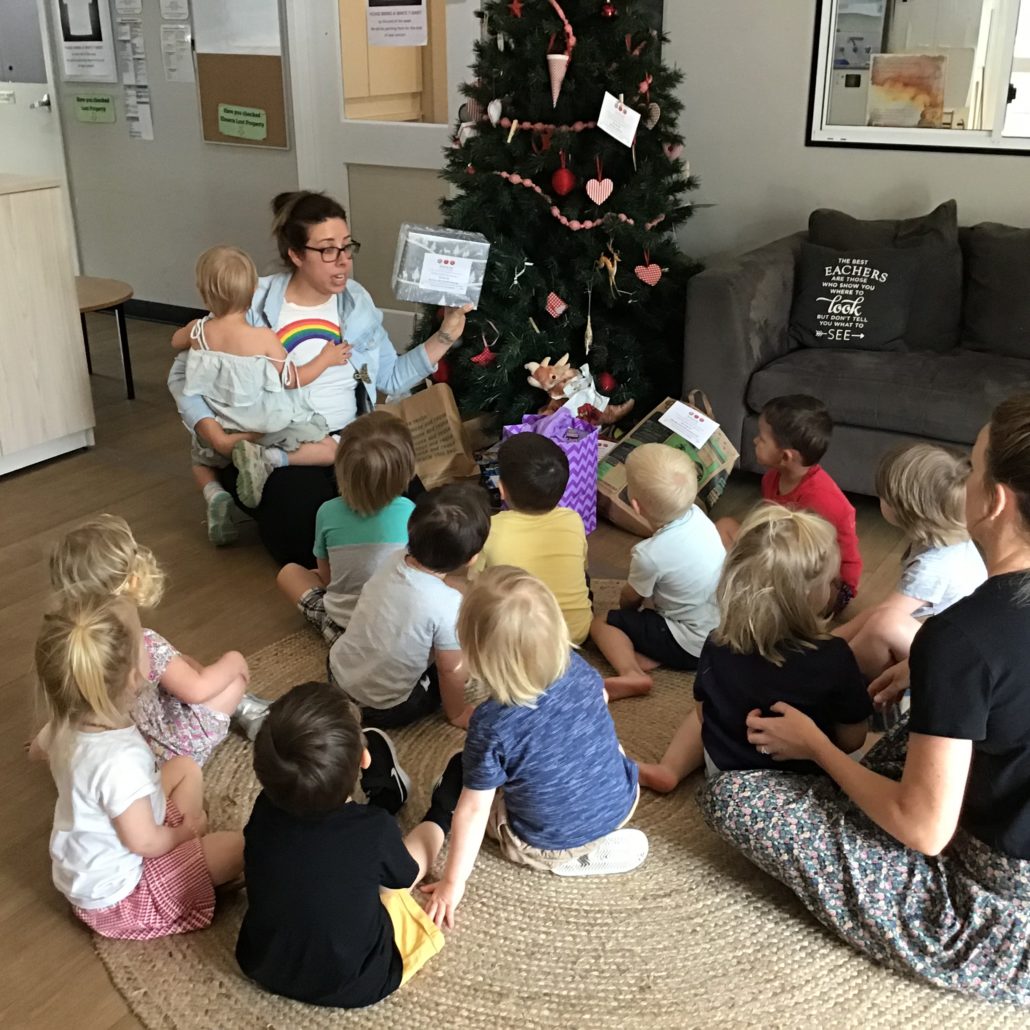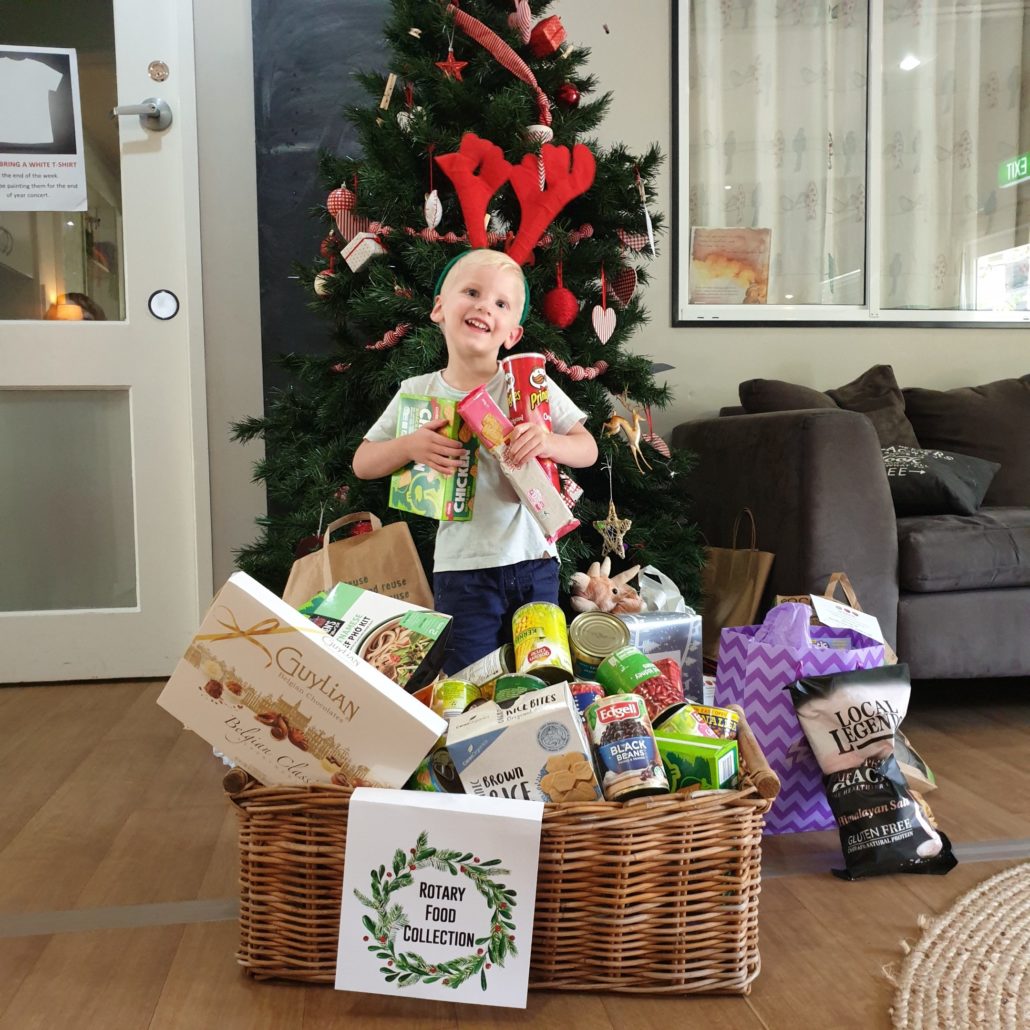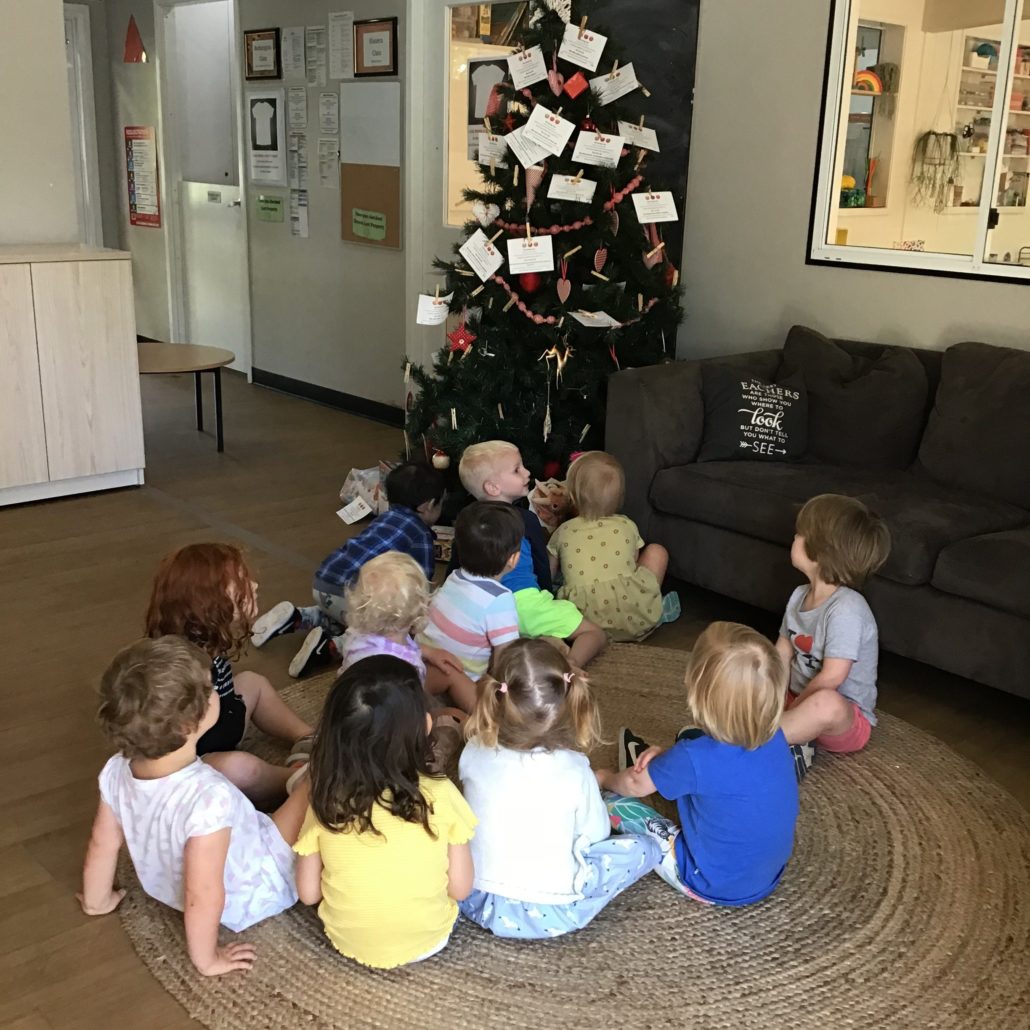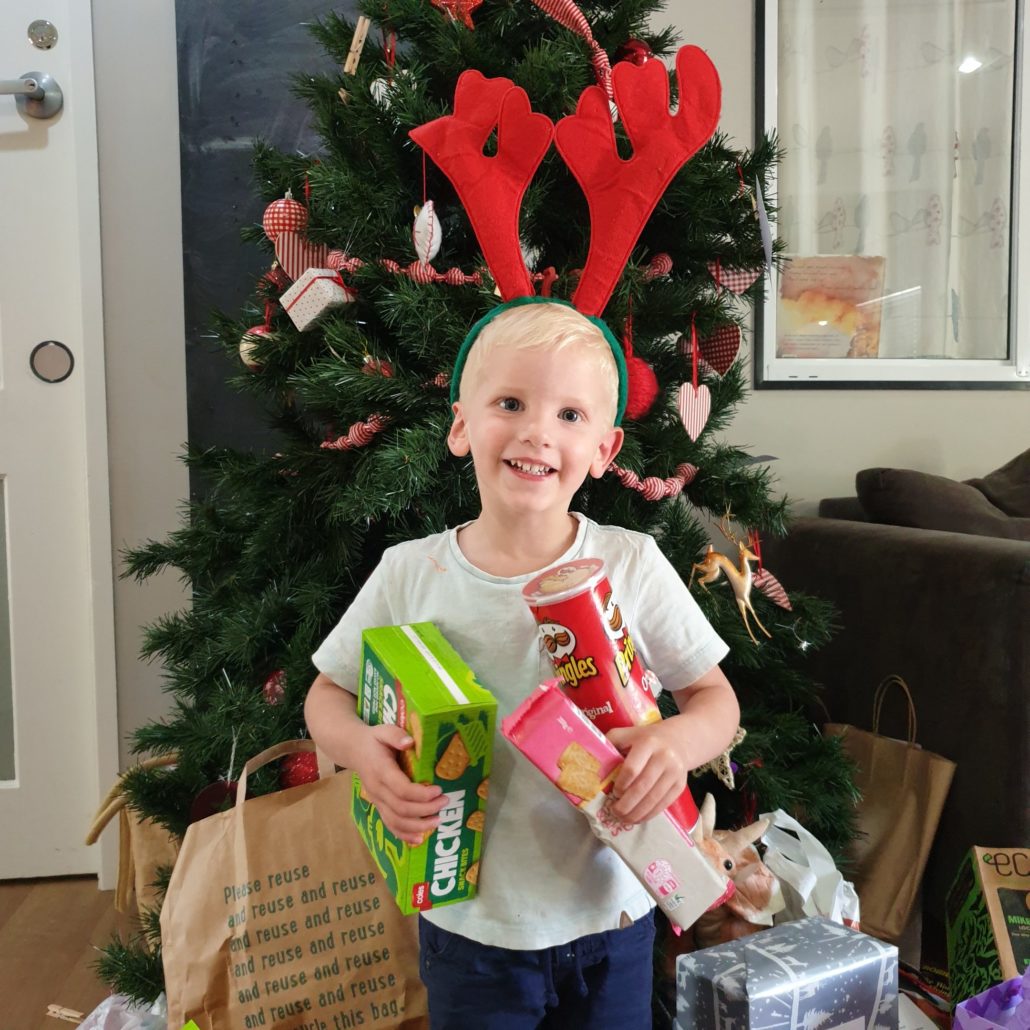 Last Thursday we had our excursion to the Wildflower Gardens. After much anticipation and excitement about the bus trip we set off on our adventure. The rangers at the Gardens taught us about native plants and flowers that we can use, like soap from leaves, a fern that removes the sting from bites and the mat-rush where the leaves are used to make baskets, quench thirst along with it's seeds used in making damper. Along our bush walk we made some paint from rocks and had fun painting ourselves. The rangers told us some Dreamtime stories and we were able to touch a turtle and blue-tongued lizard. The weather was amazing and capped off a wonderful day.
Back in the classroom we have commenced our Christmas celebrations by decorating our tree. Over the coming weeks we will be looking into Christmas around the World and how different countries celebrate Christmas. We have also been busy preparing for our End of Year concert which many parents have already commented on the singing that is happening at home. We cannot wait to share with you our performance.
Many thanks to Sandra's Dad, Eric, who came in to teach us all about Mexico. We really enjoyed the journey to Mexico using Google Earth and the stories shared about the pyramids, the Aztecs, food, and some amazing sea life encounters.
– Amanda & Teresa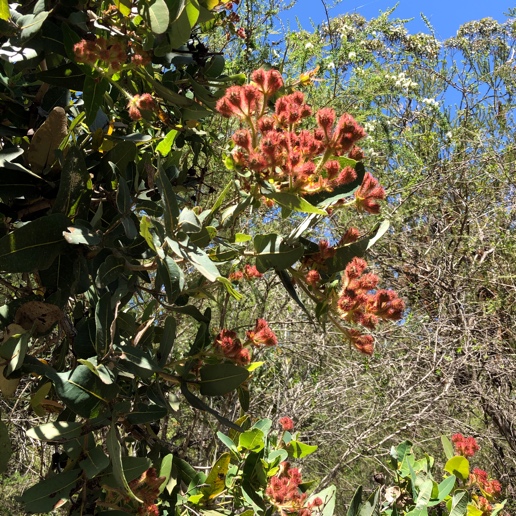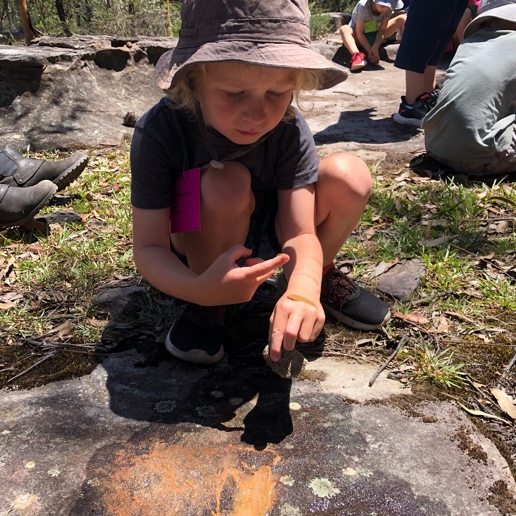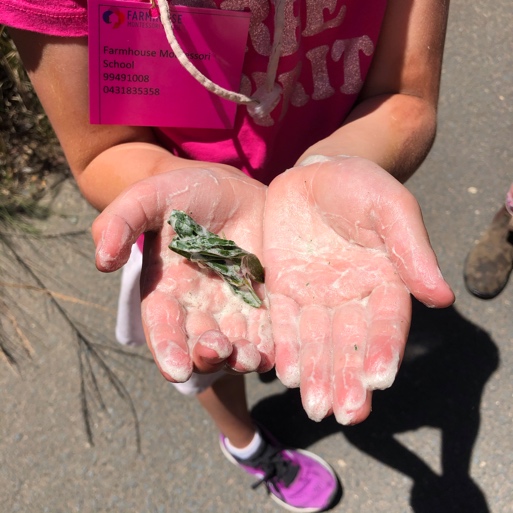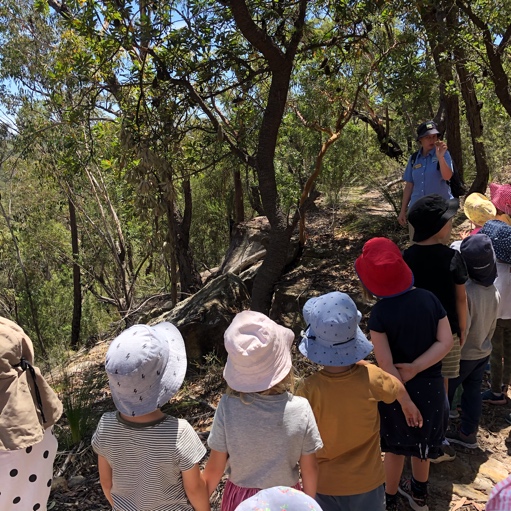 This week Emily's mother and brother came into school to share Onigiri Action day with us. This is a food initiative through the United Nations that is celebrated each year.  The children were shown how to make Onigiri ( Japanese rice balls ) with little panda face. A photo of the rice balls will be uploaded onto the Onigiri Action site and the United Nations will provide 5 school meals for every photo.
Such fun. Thank you so much for coming in to share this initiative with us.
– Jenny, Jo & Angela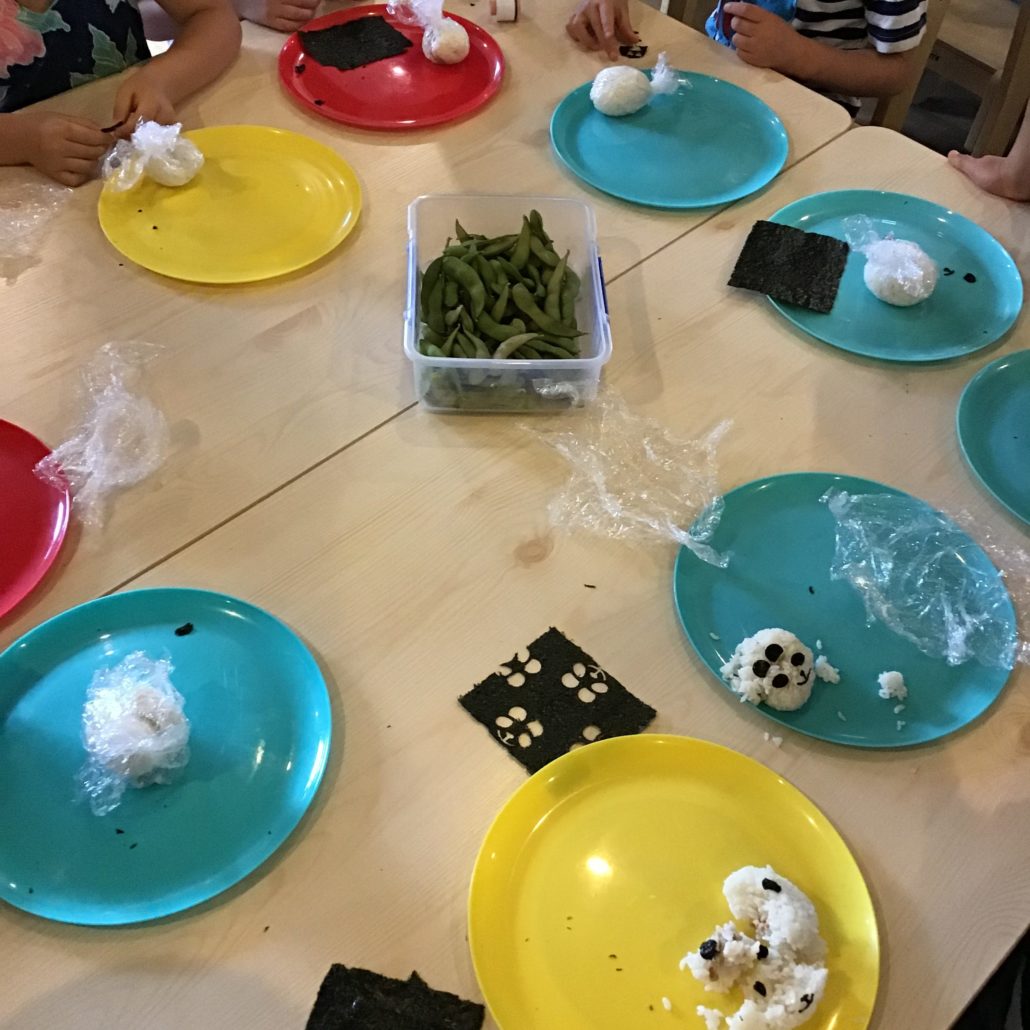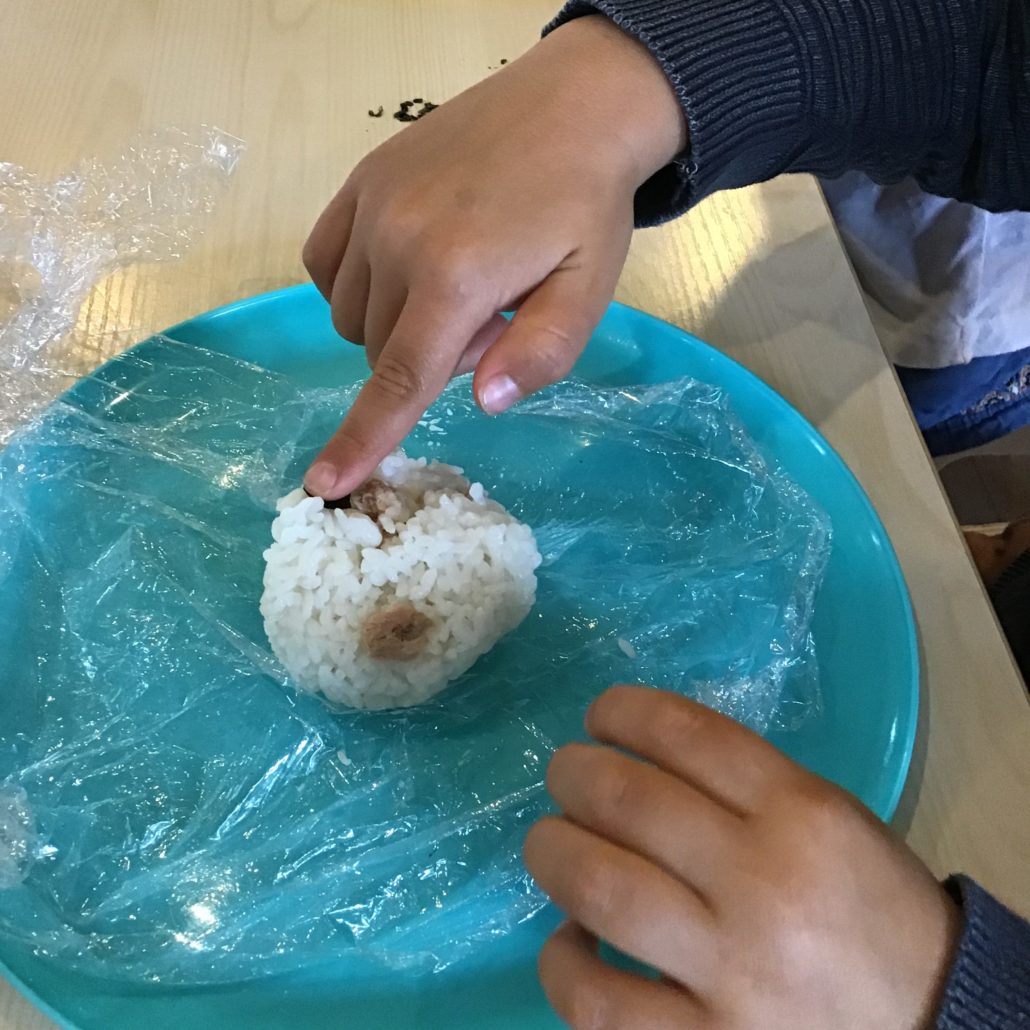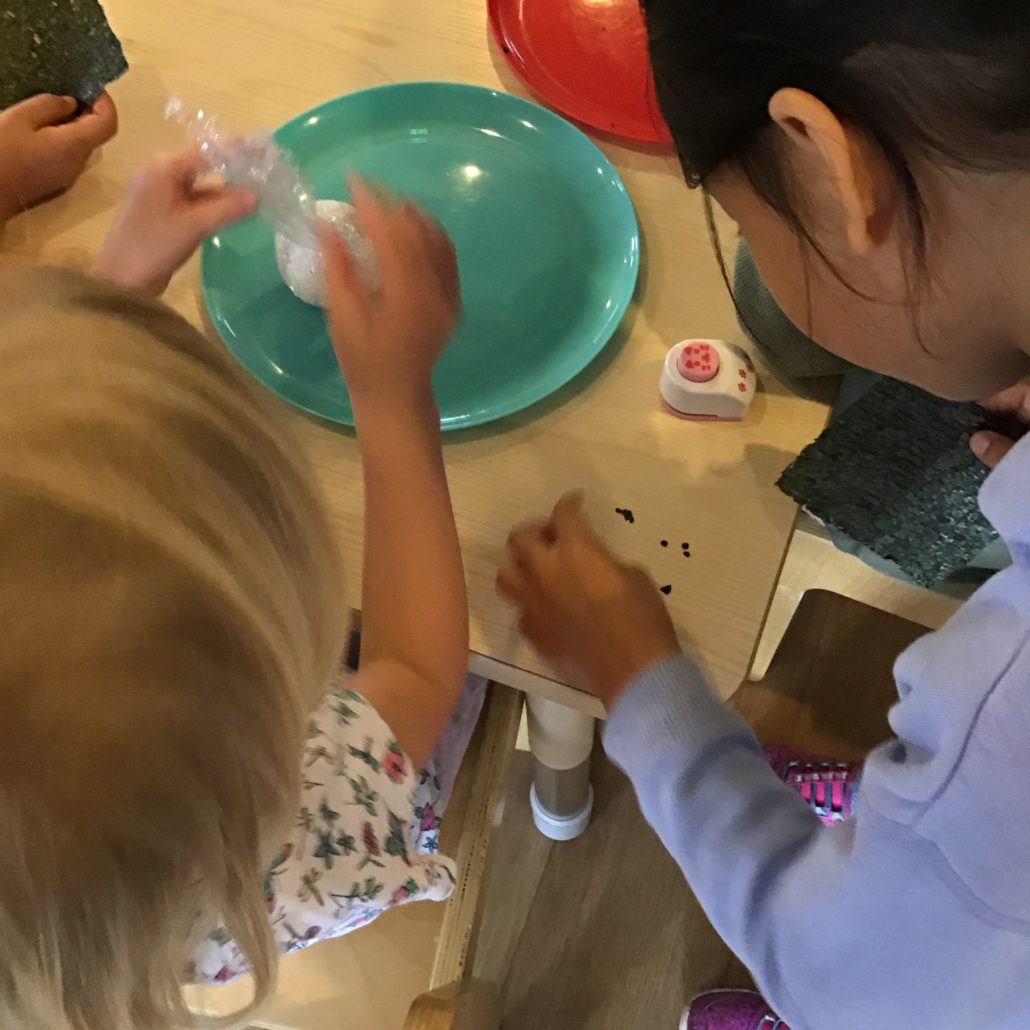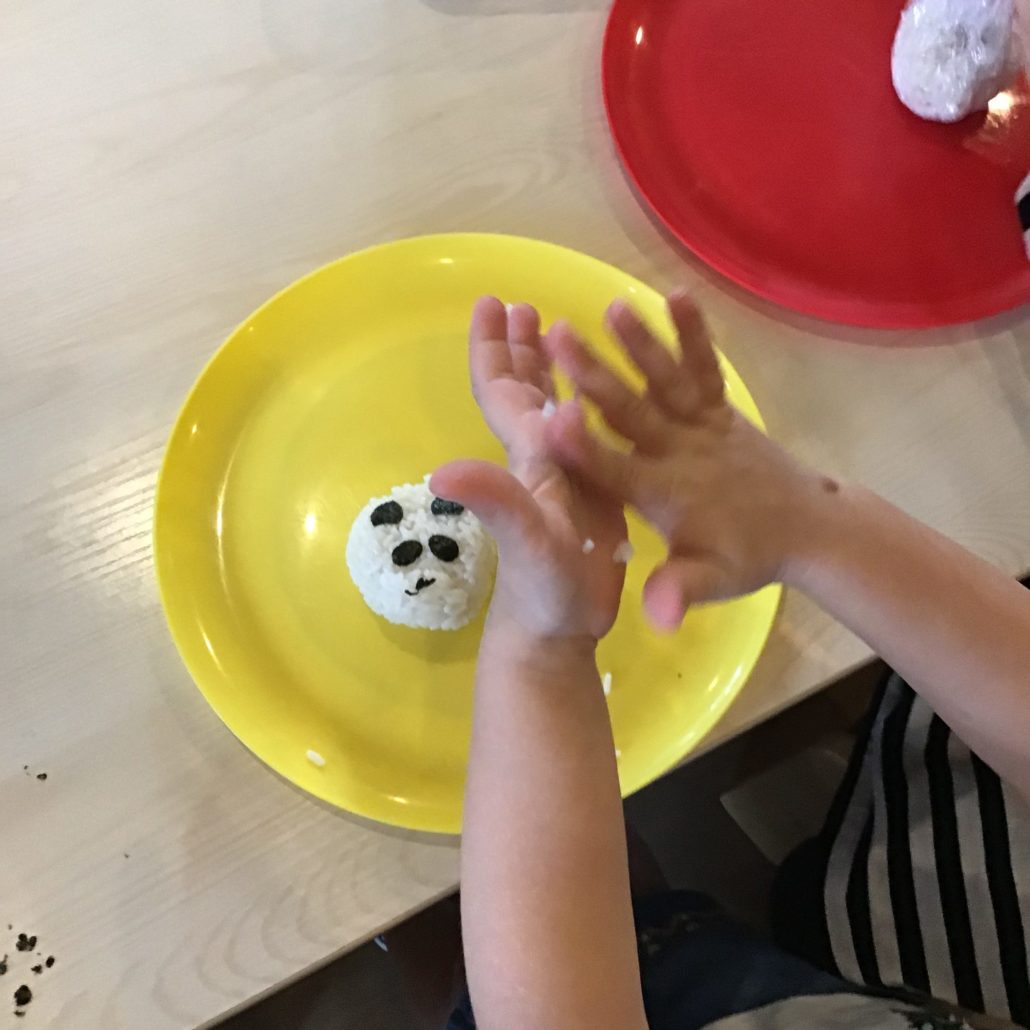 AMAROO | OUTDOOR CLASSROOM
In our weekly Sustainability groups our little eco warriors have come up with some wonderful initiatives.  The focus has always been to empower the children to feel they can make a difference in achievable ways. At the beginning of the year we discussed plastics and the choices we make every day. This led onto looking into the impact those choices have on our environment and we discovered we could collect used dental paraphernalia and send it to Terra Cycle for them to recycle. Always looking for ways to reduce what goes to landfill, we now have a box full and we will be sending it away shortly so if you have anything to add please send it in soon.  Along with bread tags for wheelchairs.
The children have discussed composting, worm farms, organic foods, looking closely at where the food in their lunchboxes comes from, farming, insects and wild flowers. We've had a successful harvest of potatoes recently as a child said "I can always, always eat potatoes!" After picking the potatoes fresh from the soil, boiled, with some butter, salt and pepper they were absolutely delicious.  
This week some children had seen footage of the bushfires so we had a discussion about the impact on the environment. Bearing in mind the need to empower the children and not make them feel overwhelmed, we discussed how some native plants need the heat and that's a good thing but when it destroys animal habitats that is sad.  We looked at the impact on the Koalas, how special they are and how hard it will be for them now a lot of their trees have gone.  So if your child says "I want to adopt a Koala for Christmas" that's my fault it came from a caring child saying "what can we do for the koalas?" and it just went from there!
– Dawn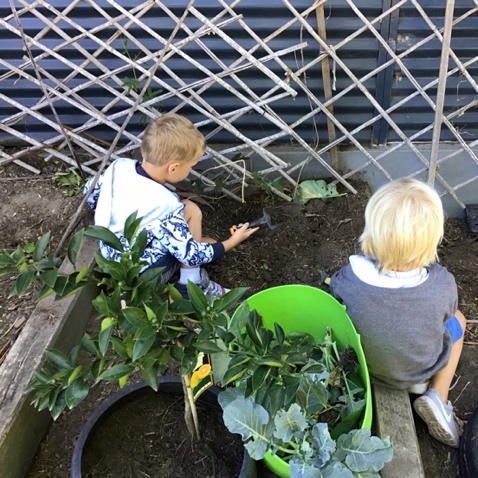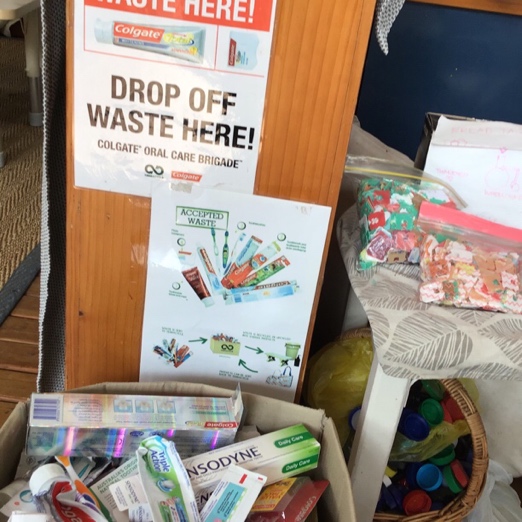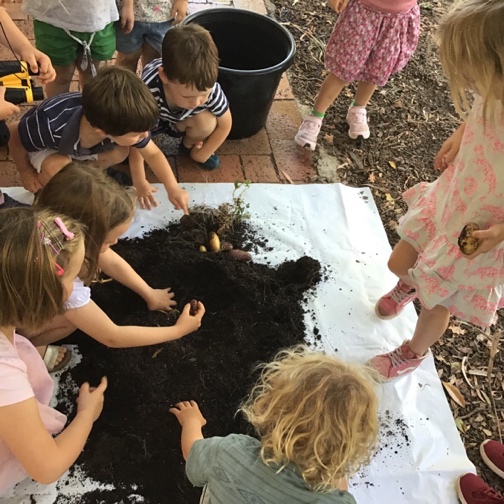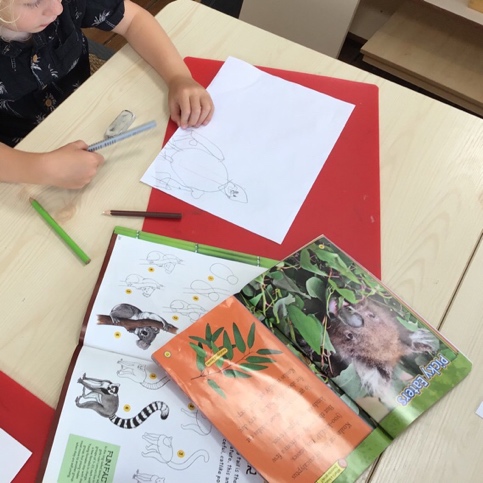 We had a lovely trip to the wildflower gardens last week. The children took part in Aboriginal dream-time stories. They learnt about a colourful crow that turned black, a lizard with a blue tongue and how a turtle came to have a shell. We saw many types of wildflowers along the walk including: flannel flowers, bottle brush and kangaroo paw. 
The children loved having a visit from Sandra's dad Eric. He gave a wonderful talk about Mexico. The children learnt about where Mexico is on a map, the geography of the area including volcanoes, history of the Aztec people, how Mexicans celebrate Christmas and learnt about the delicious food. Thank you for sharing your stories with the children. 
On remembrance day we had a minute silence and thought about all the men, women, children and animals who's lives have been affected by war in the past or present. Some children made poppies and we spoke about the significance of this. 
Finally, there has been a continued interest in telling the time and clocks. We are starting to look at half past the hour and looking at this on digital clocks too. 
– Elizabeth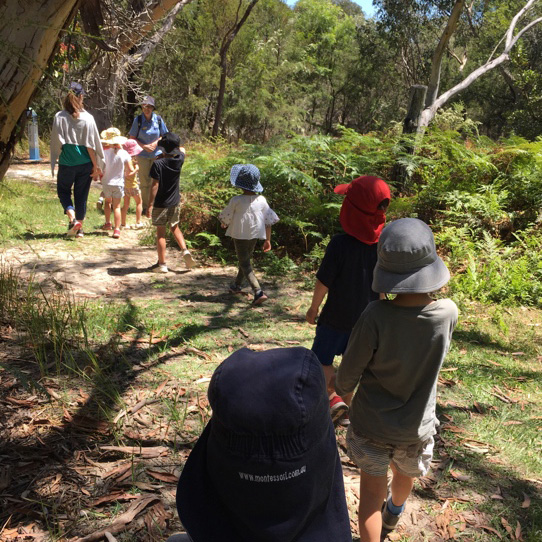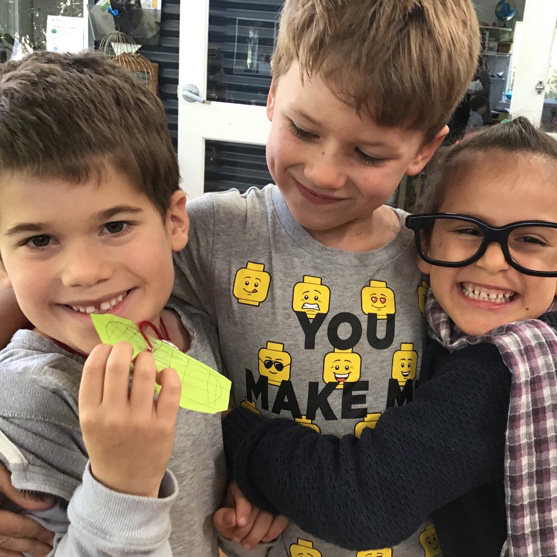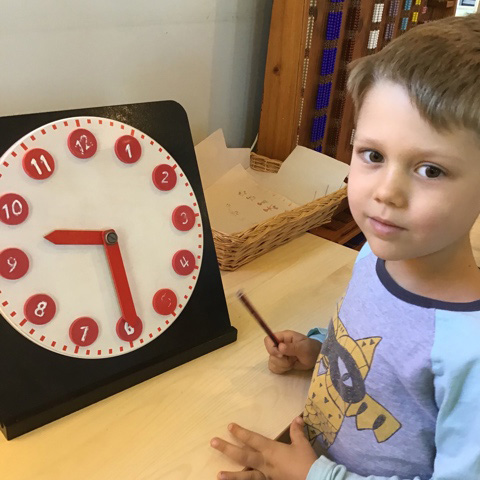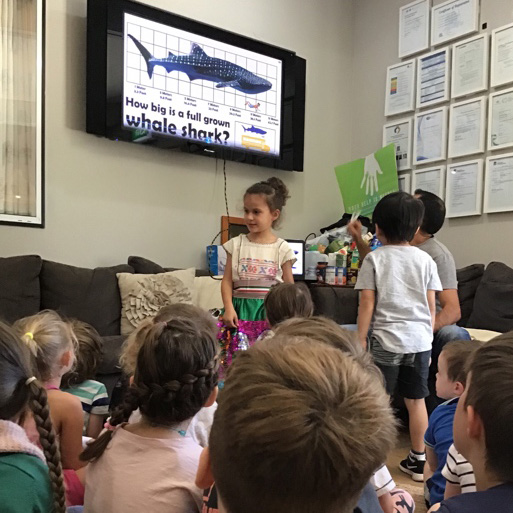 This week, the children had the opportunity to put their cooking skills to good use and made delicious dumplings. They learnt the recipe from scratch, cutting the vegetables and filling the pastry that later on they cooked with Samantha's help. By doing this type of work, children learn about health and nutrition and it can also be linked to Language by writing up the recipe following all the necessary steps.
In Art, children have been learning about Van Gogh and his influence in today's world. Children have been studying paintings such as: The Sunflowers, The Cafe Terrace at Night and Starry Night. We have been focusing on the process of creating a first draft before starting to paint the final piece.
Children have been having a great time in French. They have been learning about volcanoes – parts of a volcano and other vocabulary related to the topic. Our students in Aikya have studied volcanoes before and it is something they truly enjoy.
Finally, we would like to remind parents and carers about the gift drive for Barnardos Charity. We will be accepting gifts until the 13th of December – it would be wonderful if you could contribute. Our Christmas tree will be at the door every morning.
– Samantha and Laura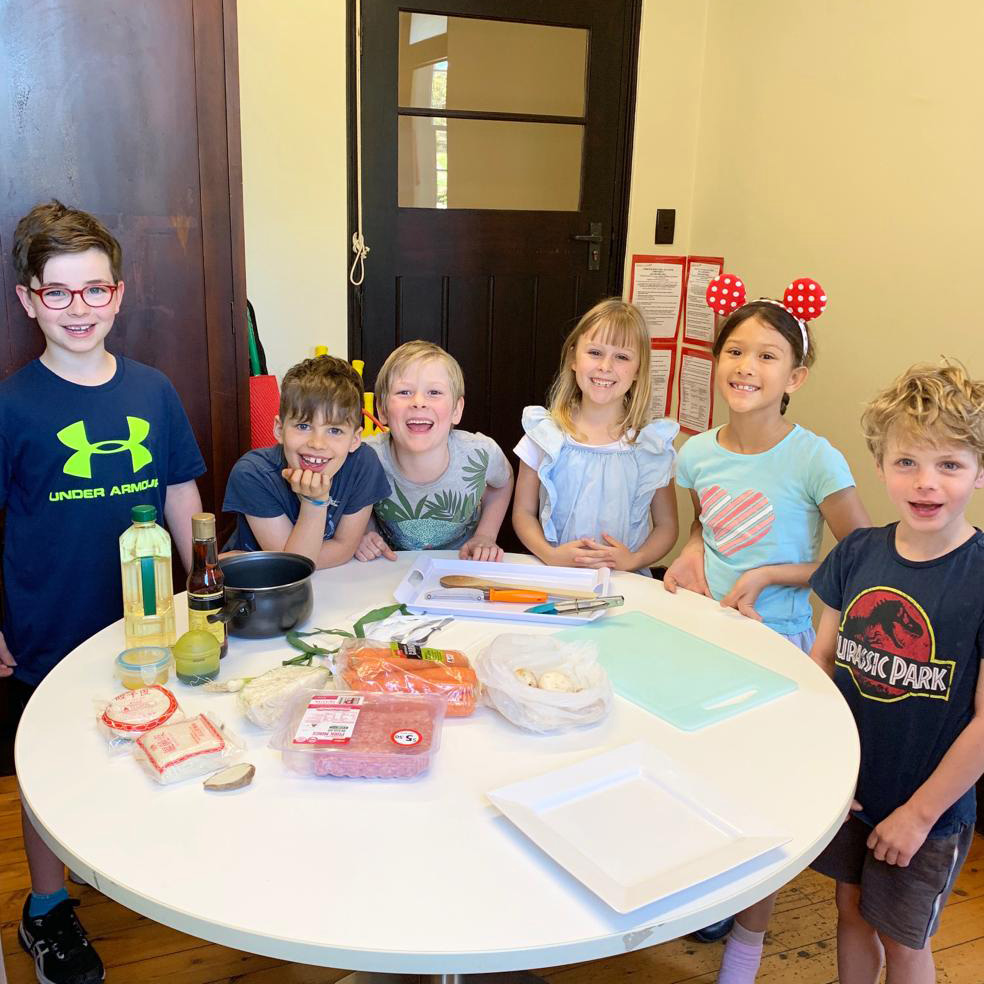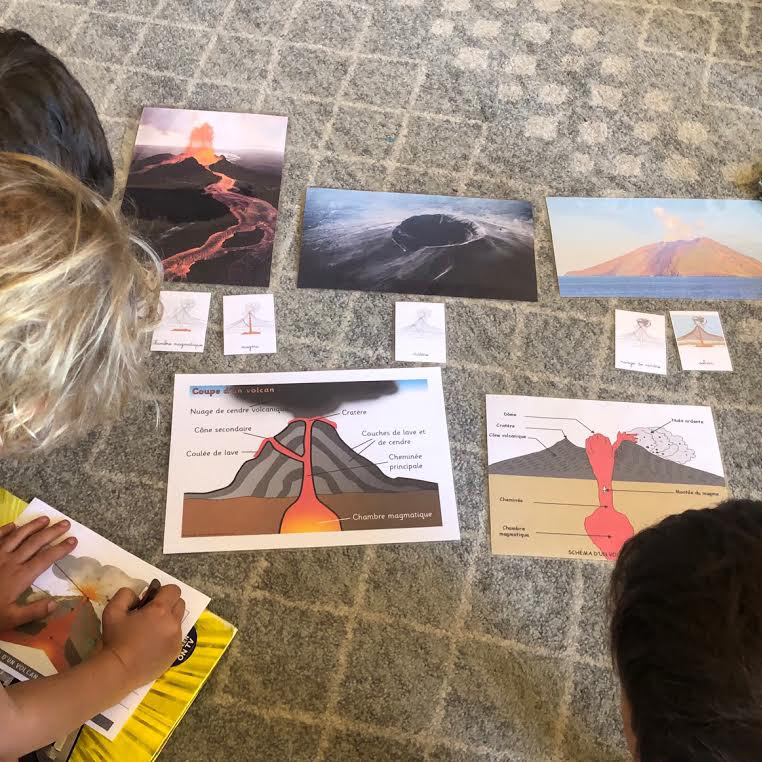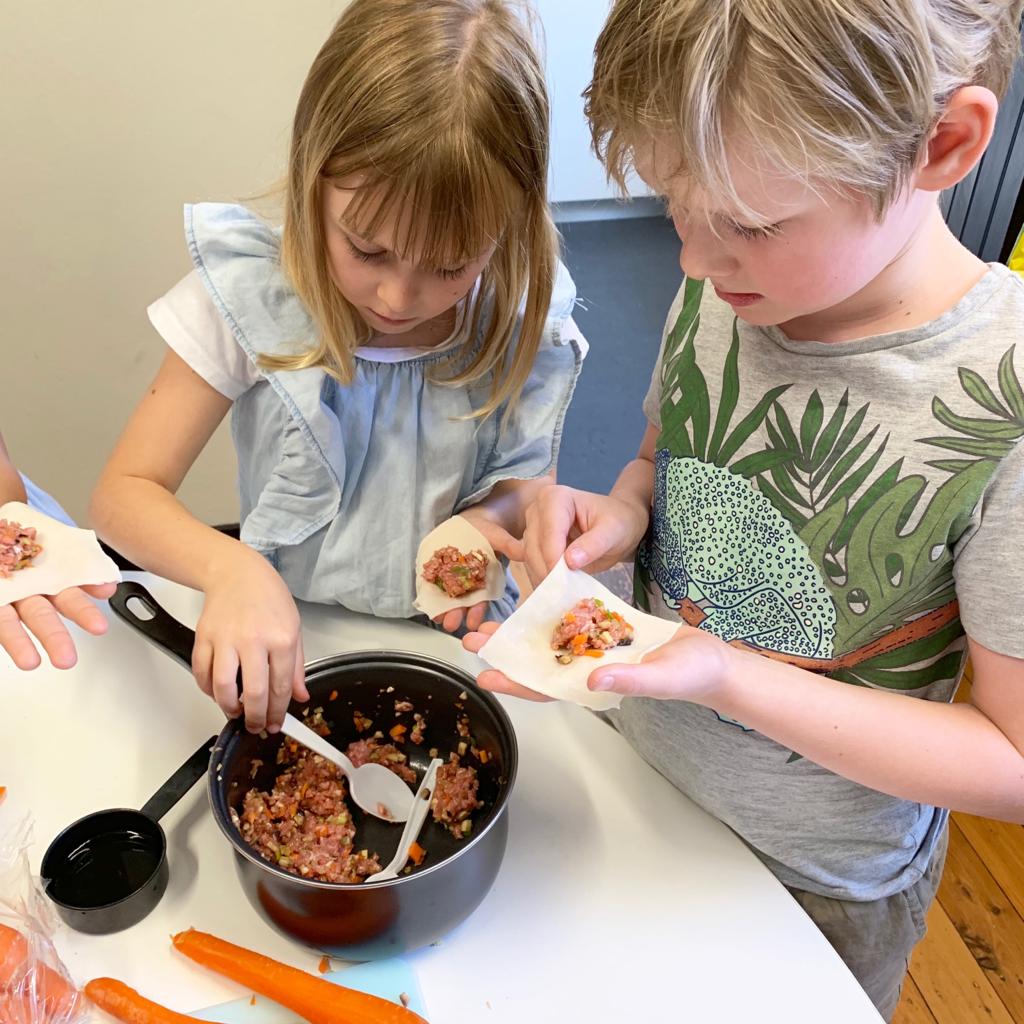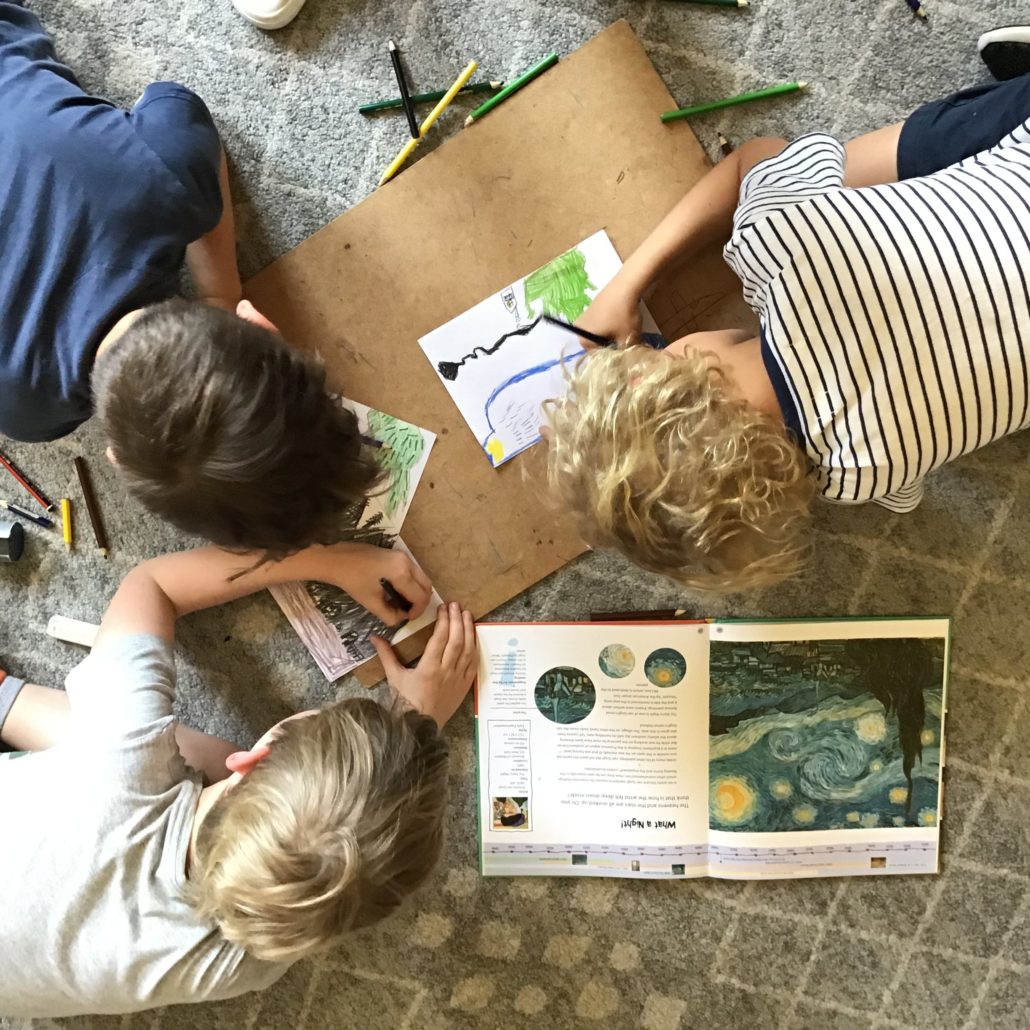 Last week Sam E, Billy and Isabel gave a presentation to Stage 2 about the Giving Tree. Sam, Billy and Isabel explained to Stage 2 about the charity the school chose, Barnardos Australia, why we chose them and the type of presents we can donate. We already have had some families donate presents so thank you everyone who can contribute. 
For the Christmas Concert this year we are doing a drama and a dance. The theme is Story Of The Universe and we've been rehearsing weekly. The dance is to Follow The Sun by Xavier Rudd and the drama is a Dreamtime Story about How The Sun Came To Be. We also will be performing a couple of songs we have been practising in our Music class and French class. Here is a sneak peak of our dance rehearsal and practising one our songs in Music. We are very excited about the End of Year Christmas Concert!
By Milly and Xavier
– Claire, Jessica & Philippa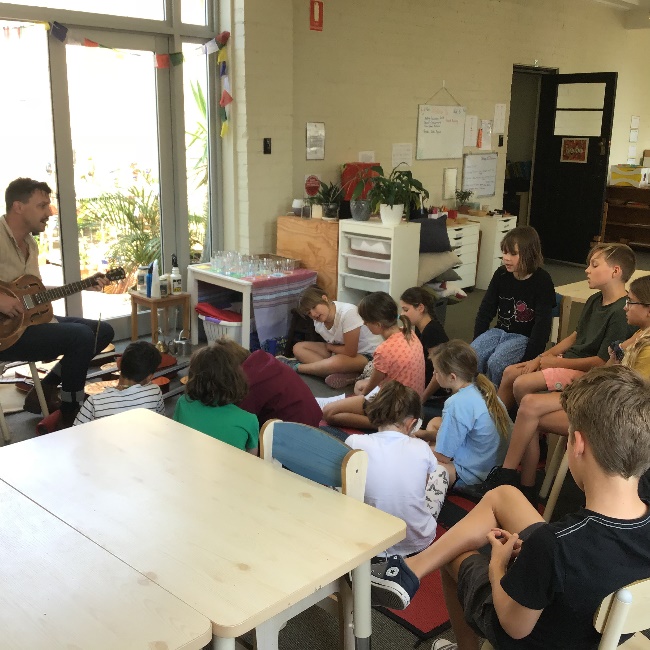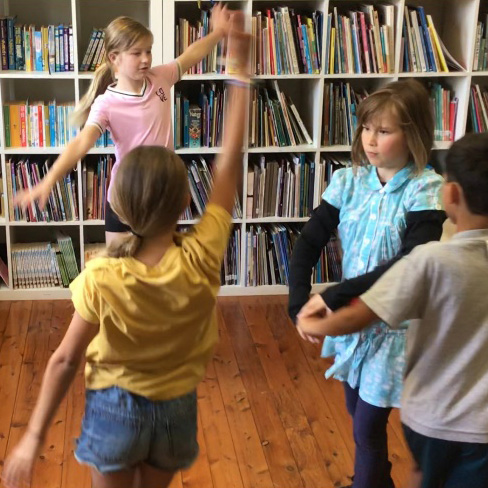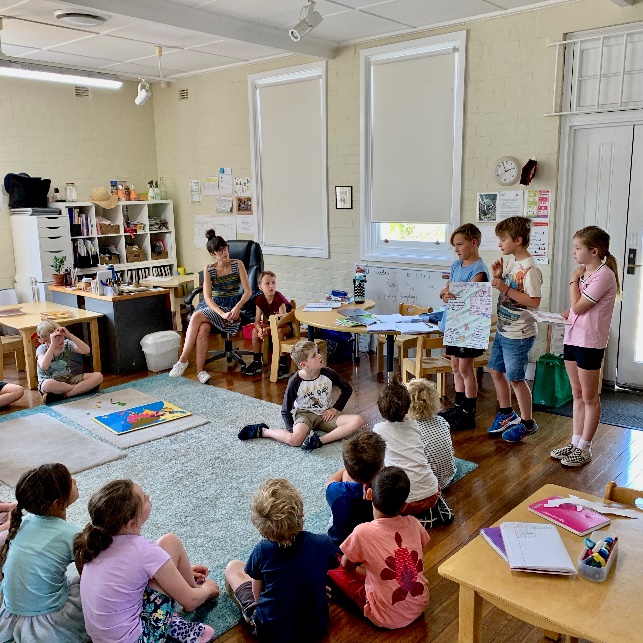 Farmhouse | Primary OSHCare
Dear Families,
Our upcoming Vacation care program will be running from Janurary the 13th-24th, we are still currently in the process of finalising our program which will be distributed shortly, please look out for our emails! As of this week, your child care account, enrolment and booking information has been moved to the new online system – iParent Portal. You can no longer use My Family Lounge. By now you should have received an invitation email with your new iParent Portal log-in details. If you have not received this information, please contact us using the contact information below. If you have any questions regarding this change or require further assistance, please speak with your Service Coordinator, alternatively contact us on 1300 832 695 or at customerservice@primaryoshcare.com.au.
What a short week we have had! This week  kicked off by avoiding the heat indoors with some ninja mask and paper ninja star creations. As a build on from our kite flying the children have designed and created their very own kites out of table cloths, string and skewers. The children have also enjoyed experimenting and creating fluffy slime and mindfulness jars. With the weather being very warm and quite unpredictable it is very important to ensure water bottles and hats are brought to after school care! Especially for when we are up on the oval.
Next Week Events:
20th  November – Universal childrens day
2nd December – Int''l Day of people with Disabilities
If you would like more information about Primary OSH Care or our centre and how to enrol, please visit our website www.primaryoshcare.com.au
From Amanda, Sarah and all the OSHC staff at Farmhouse Montessori OSHC Centre